Do you need a sweet snack mid day, like me? Then these Monster Cookie Bars are calling your name. They are gooey, chocolatey, peanut buttery and just scrumptious. Your gonna love them! 
Be sure to follow me on Facebook, Instagram & Pinterest to stay up to date on all of my recipes!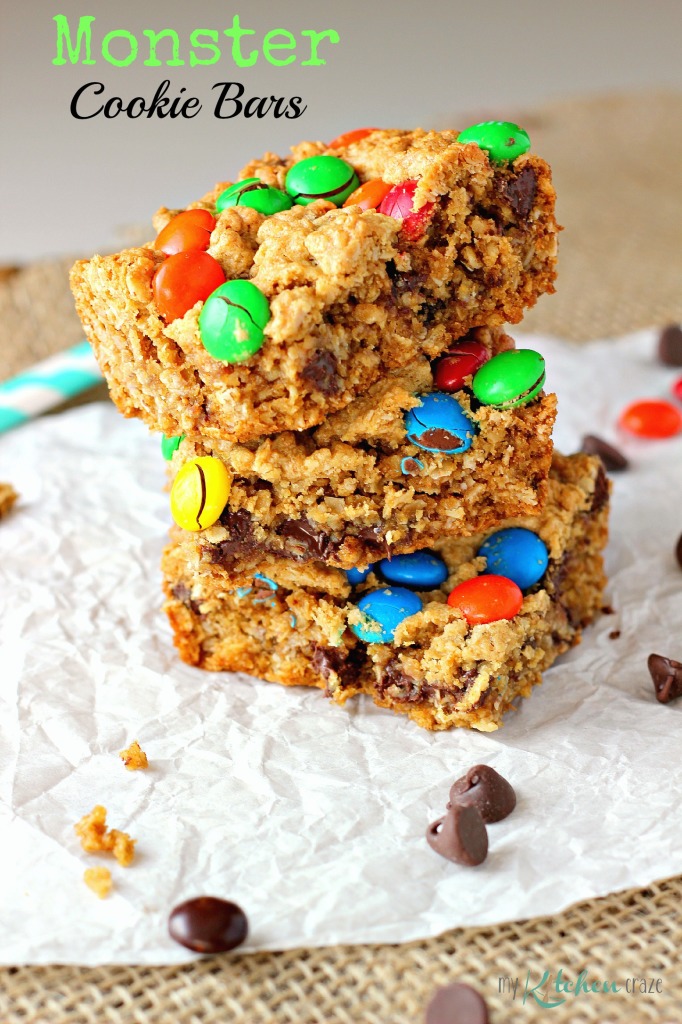 Are you like me and crave sweets sometimes? Okay, it's not sometimes, it's all the time. Every day around 3pm I need something sweet. Like a cookie, brownie, or a pastry. Just something to snack on. I am a total sweet snacker. I just need that little pick me up or I won't be able to get through the day.
Let me tell you, this whole mom thing can be very overwhelming at times. My day doesn't really start until 2:30 in the afternoon. The reason I say that is because once I pick up the kids from school it's go go go. Then we have either soccer, gymnastics or swim lessons. And after that, I normally have to go to the store, make dinner, finish up on that blog post I was working on before I left and then try to catch a movie with the family, if we have a few seconds.
…