Tex-Mex Chicken Salad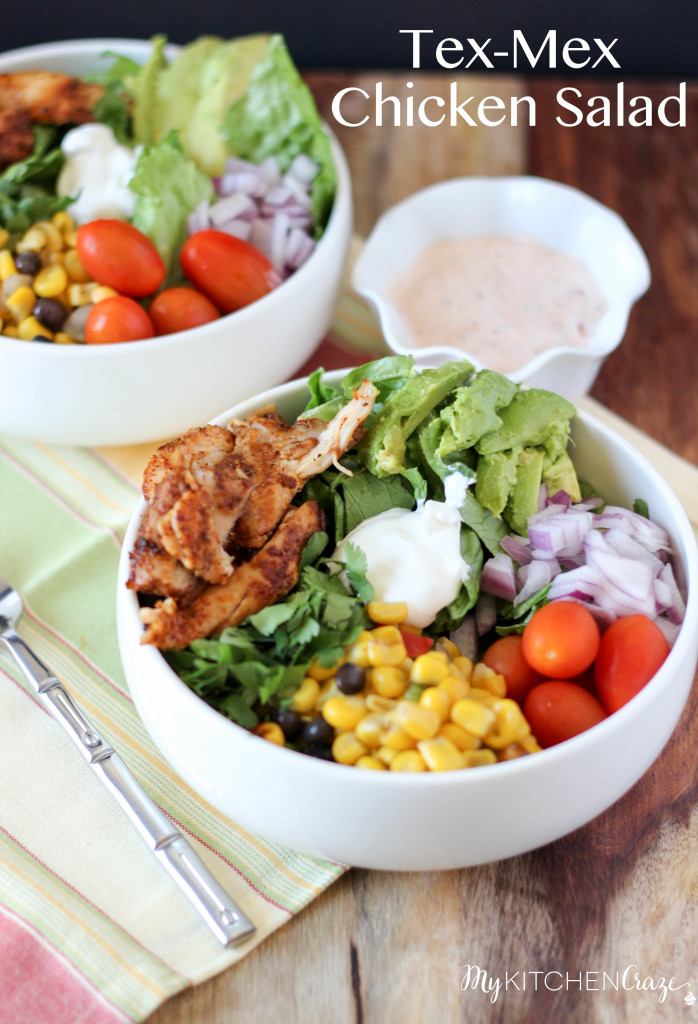 It's official. I'm on a diet. Ugh, I just hate it. I can't seem to ever like it and I don't really like to classify it as a diet. And no I am not playing a April Fool's joke on you all.
Do you ever notice when you say you're on a diet that you want to eat everything in sight. No matter if you're hungry. Also you're hungry every single second of the day. Why is that?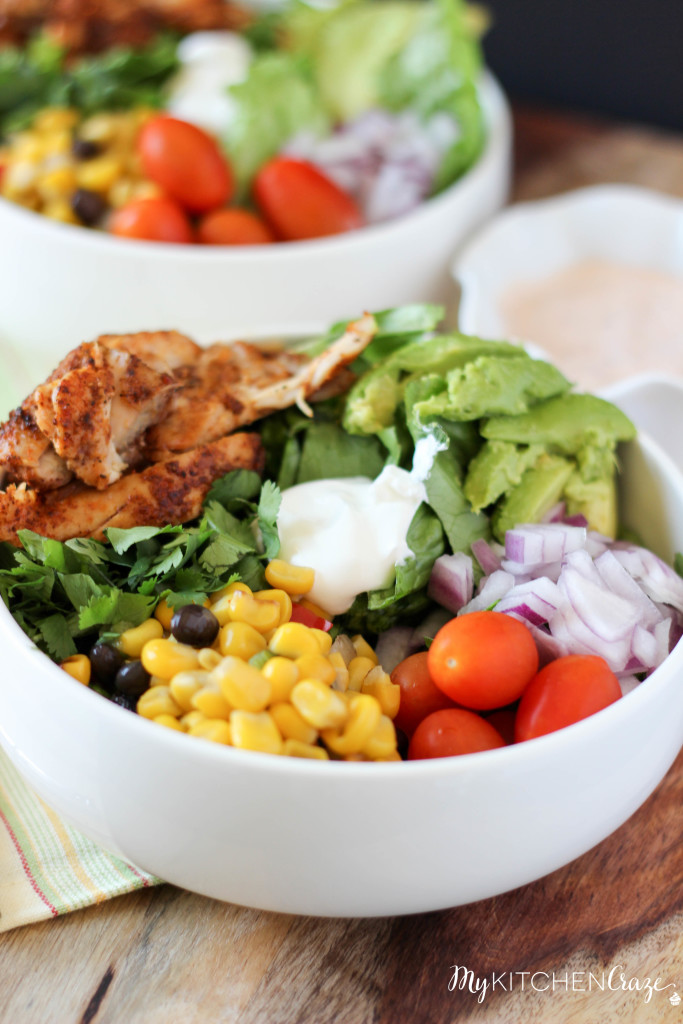 Since I'm this way, I'm telling myself that I'm on a journey to eat healthier. I am not dieting! I'm just getting my body back to being healthy. I'm trying to eat better. More veggies and fruits. More yogurts and smaller portions. Now this doesn't mean I'm giving up on my desserts and coffee every night. I'm not that dedicated. 😉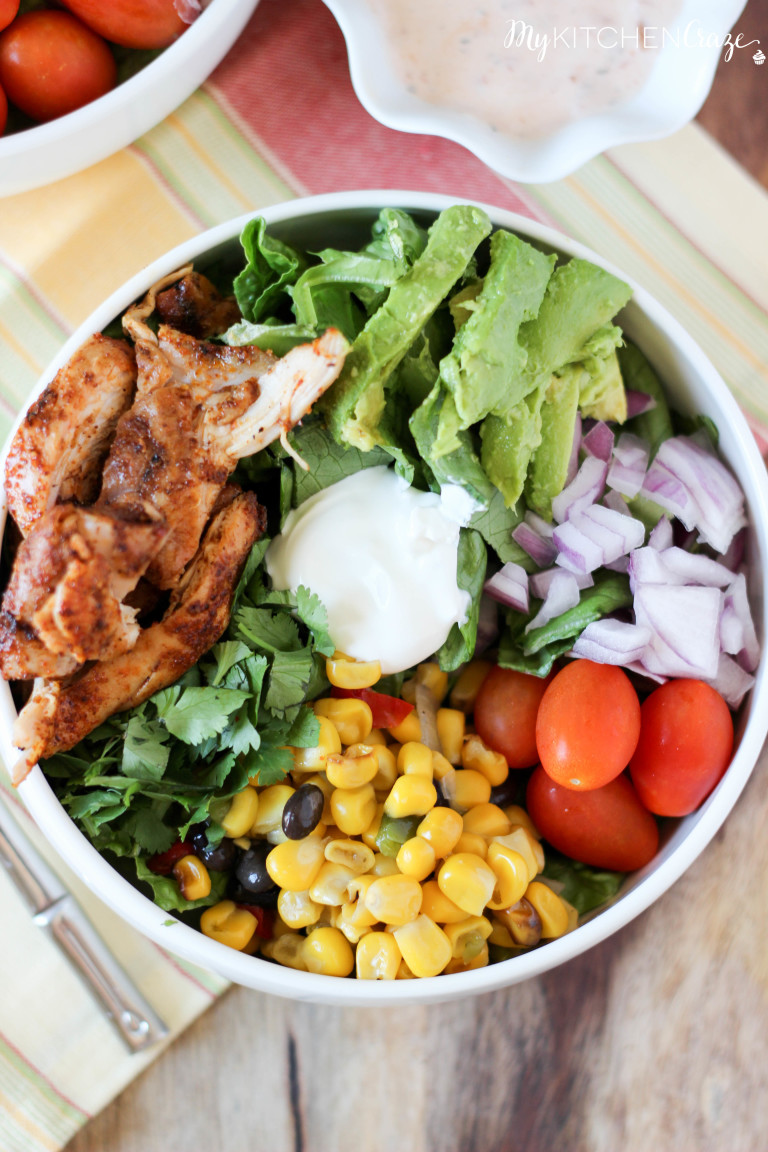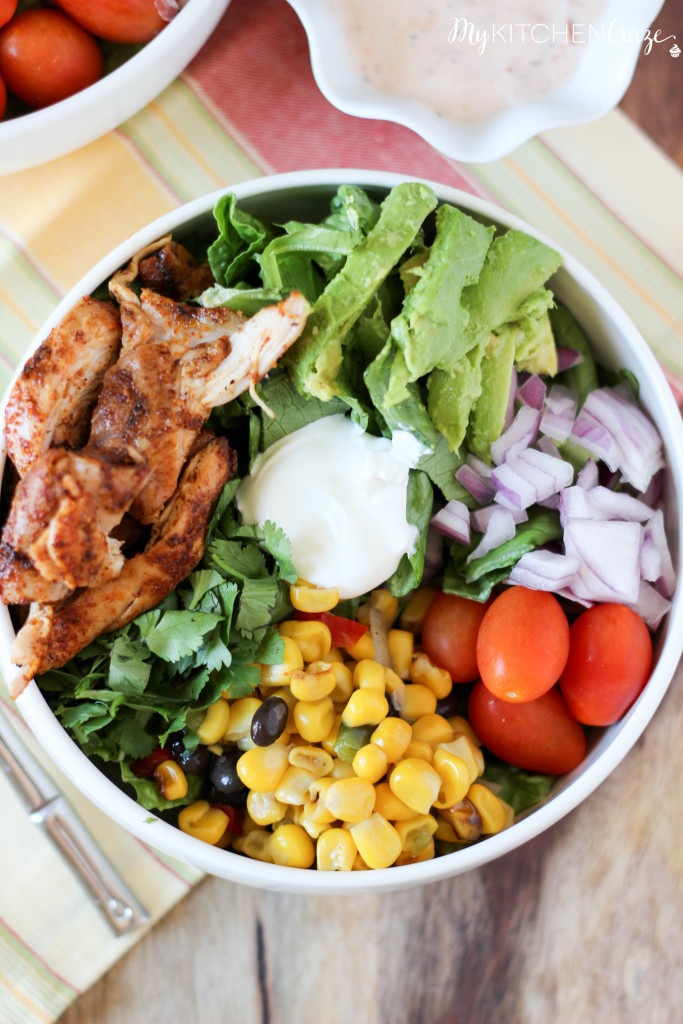 I have to have my little enjoyment or everything will go out the window. Now I'll just substitute stevia for sugar and eat smaller portions. I also try to work out at least 3 – 4 times a week. Do you work out daily? What do you do? I'm an elliptical girl all the way. If you're a runner, then I envy you. I want to run 3 miles a day, but I just can't seem to do it.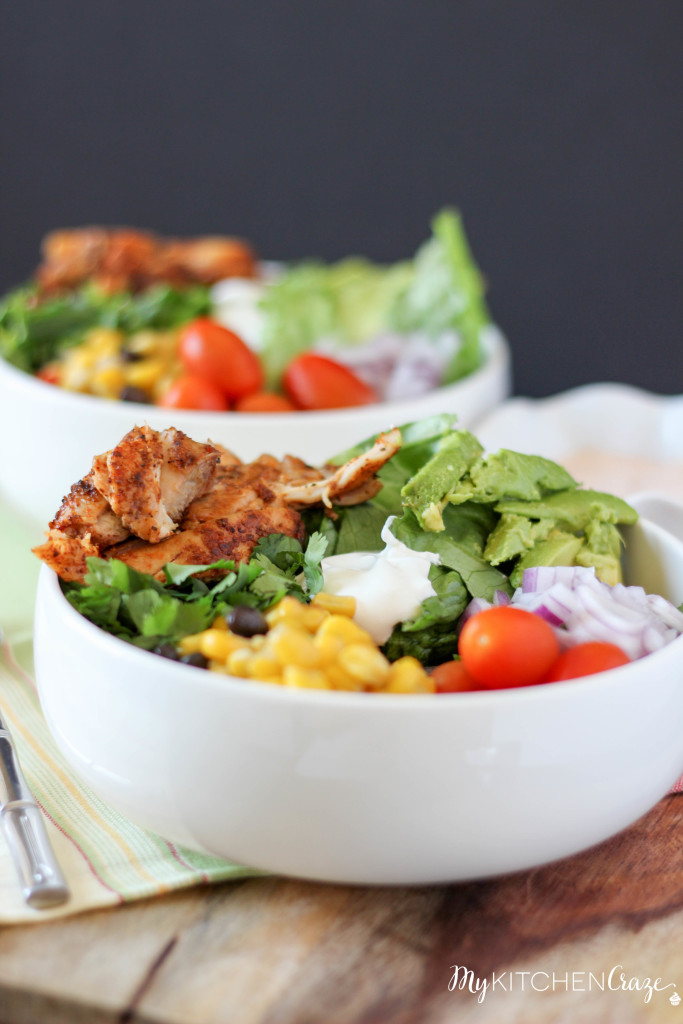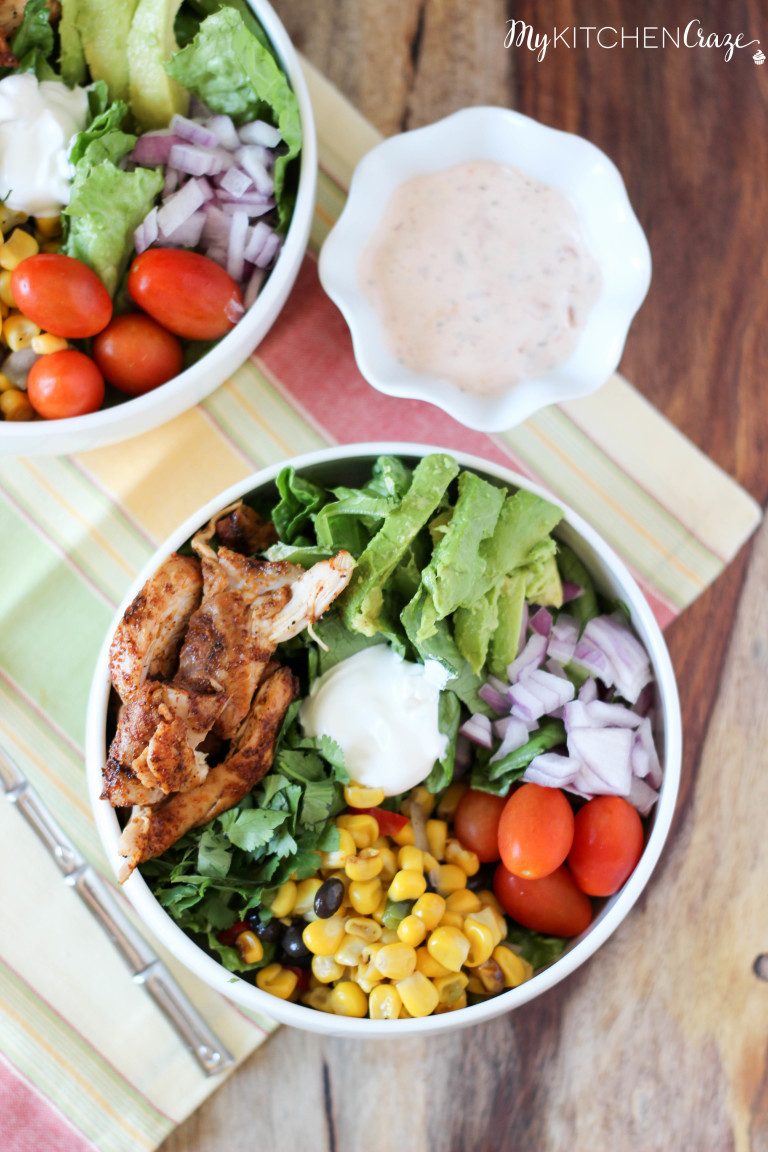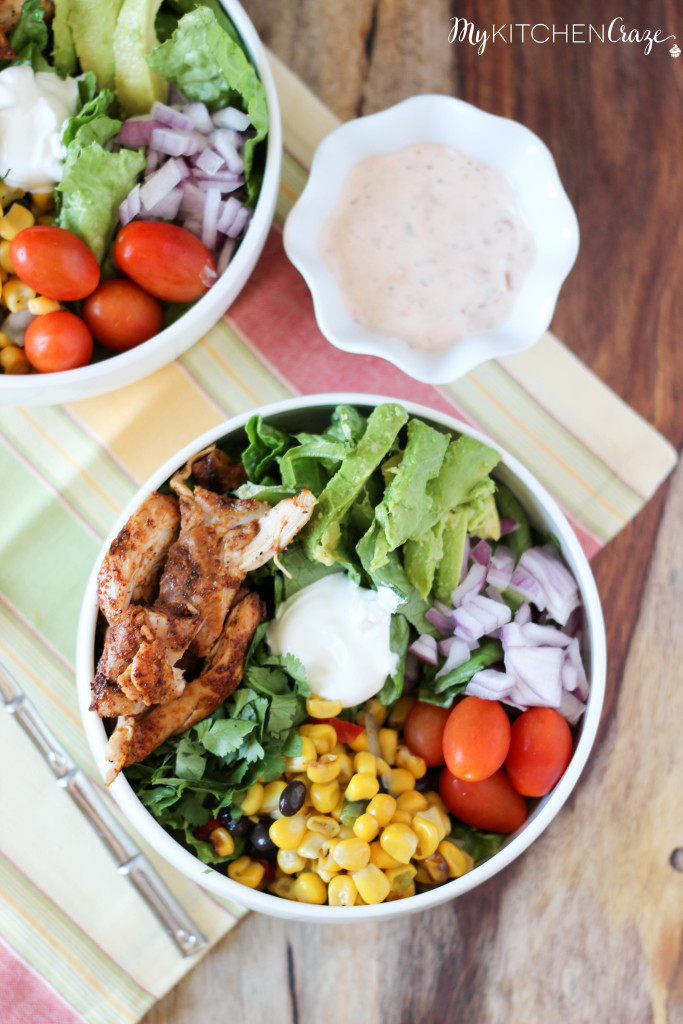 Ok enough with me rambling on an on about diets and working out. Let's get to the important stuff.  I came upon this dish by accident really. I was craving Mexican food one night, but I wanted  to keep it low-carb and low-calorie. I wanted that Tex-Mex flavor but a healthier version. I had my hubby grill some seasoned chicken thighs, then I got all the tex-mex veggies and because I wanted something with a little flavor I added some chipotle salsa to our ranch dressing. Yes I shouldn't have ranch when I'm dieting, but it's all about priorities. It gives it this nice spicy flavor that takes this dish to the next level!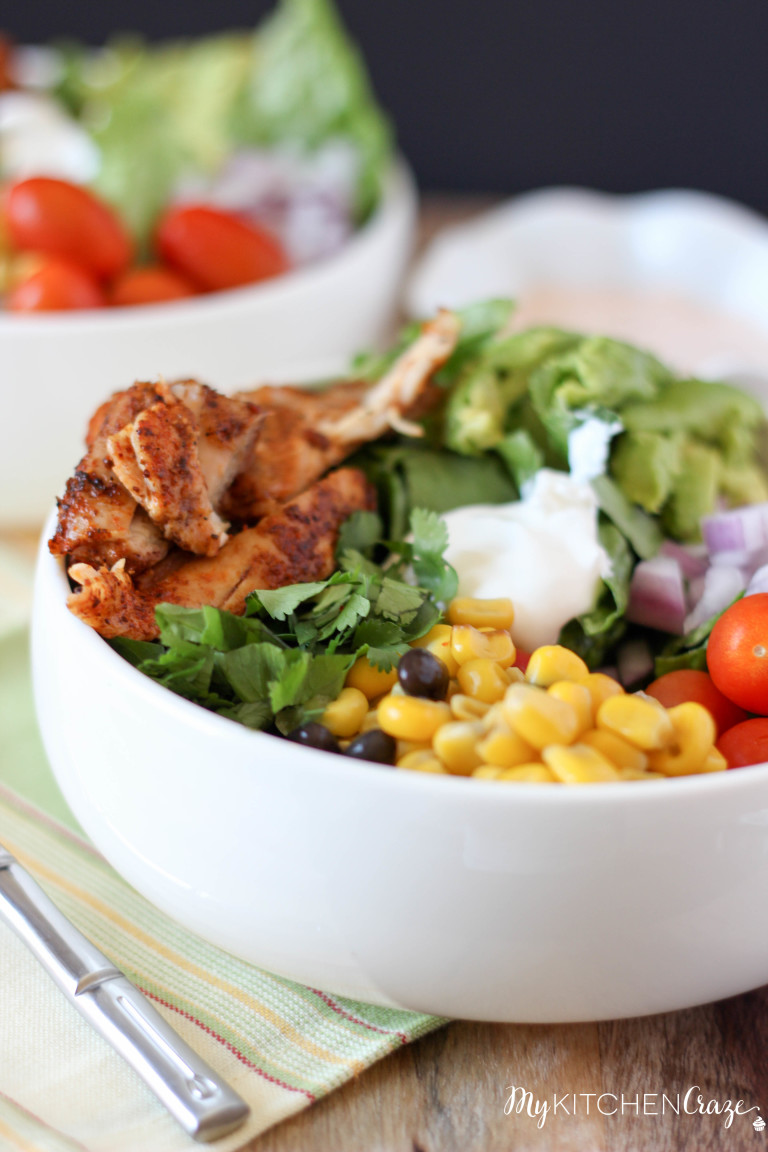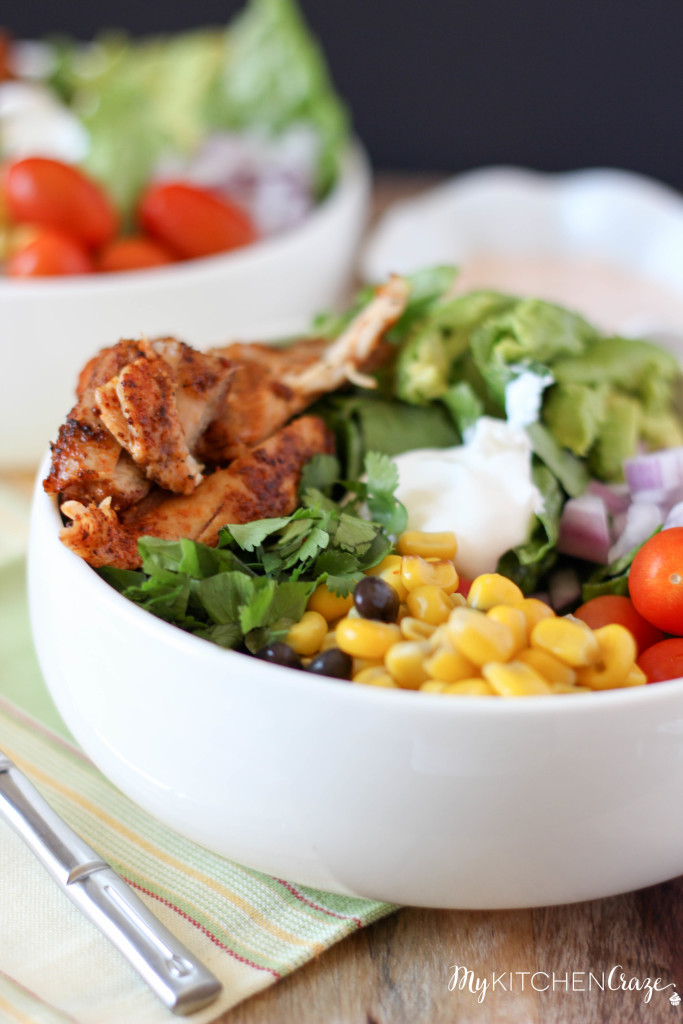 So if your on a diet or just love good tasty salads, then you need to try this. You're gonna love it. Plus it comes together within 30 minutes. Well minus the time to marinate. 😉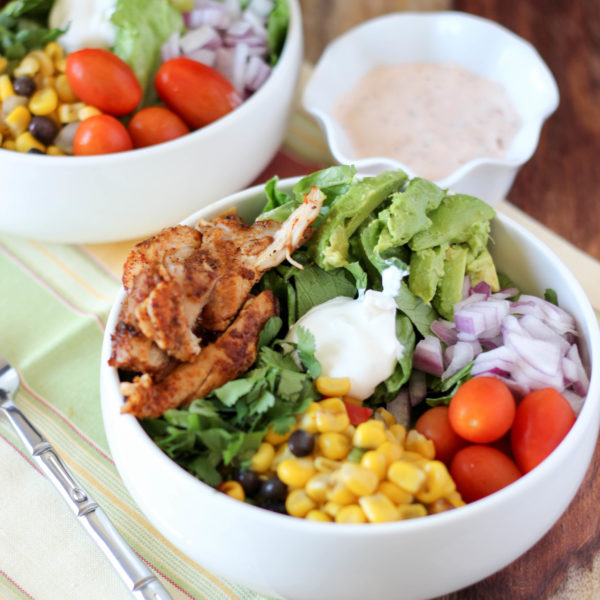 Get the Recipe:
Tex-Mex Chicken Salad
Ingredients
2-3

chicken thighs

1-2

tablespoons

taco seasoning & cajun seasoning

1

package

,

12 oz Santa Fe frozen veggie mixture

1

cup

grape tomatoes

,

cut lengthwise

1/2

a bunch cilantro

,

chopped

2

avocados

,

cut into pieces or mashed together

1

red onion

,

finely chopped

garnish

,

sour cream, shredded cheese, salsa

ranch dressing

2

tablespoon

chipotle salsa
Instructions
Place chicken on a foil lined baking sheet. 30 minutes before you cook the chicken season generously with taco and Cajun seasoning. Make sure you see very little pink. Cover and let sit in the refrigerator.

Preheat your grill. If you don't have a grill you can cook the chicken in the oven at 350 degrees F until done or cook them on the skillet. Just make sure to watch them. You don't want dry chicken.

Cook chicken accordingly. The chicken will take approximately 20-30 minutes to cook. Once the chicken is cooked through place it on a plate and cover with foil. This allows the chicken to marinate in their juices.

While the chicken is sitting, place the frozen mixture in a small saucepan and cover with water. Bring to a boil, then reduce heat and let simmer until warmed through. Drain and set in a bowl.

Cut your chicken into strips and set aside.

Cut the tomatoes, cilantro, onion and avocado; set aside.

Place some ranch, about 1/2 cup into a bowl. Add the 2 tablespoons of chipotle salsa and mix throughly. You can add more if you'd like it spicier or you can add less. It's all up to you and your taste buds.

Time to assemble your salad. Take a plate and spread a handful of lettuce, then the santa fe vegetables, some cilantro, tomatoes, onions. Sprinkle some of the ranch dressing over and mix well.

Once everything is mixed together, place the chicken and avocados on top.

Garnish with condiments and Enjoy!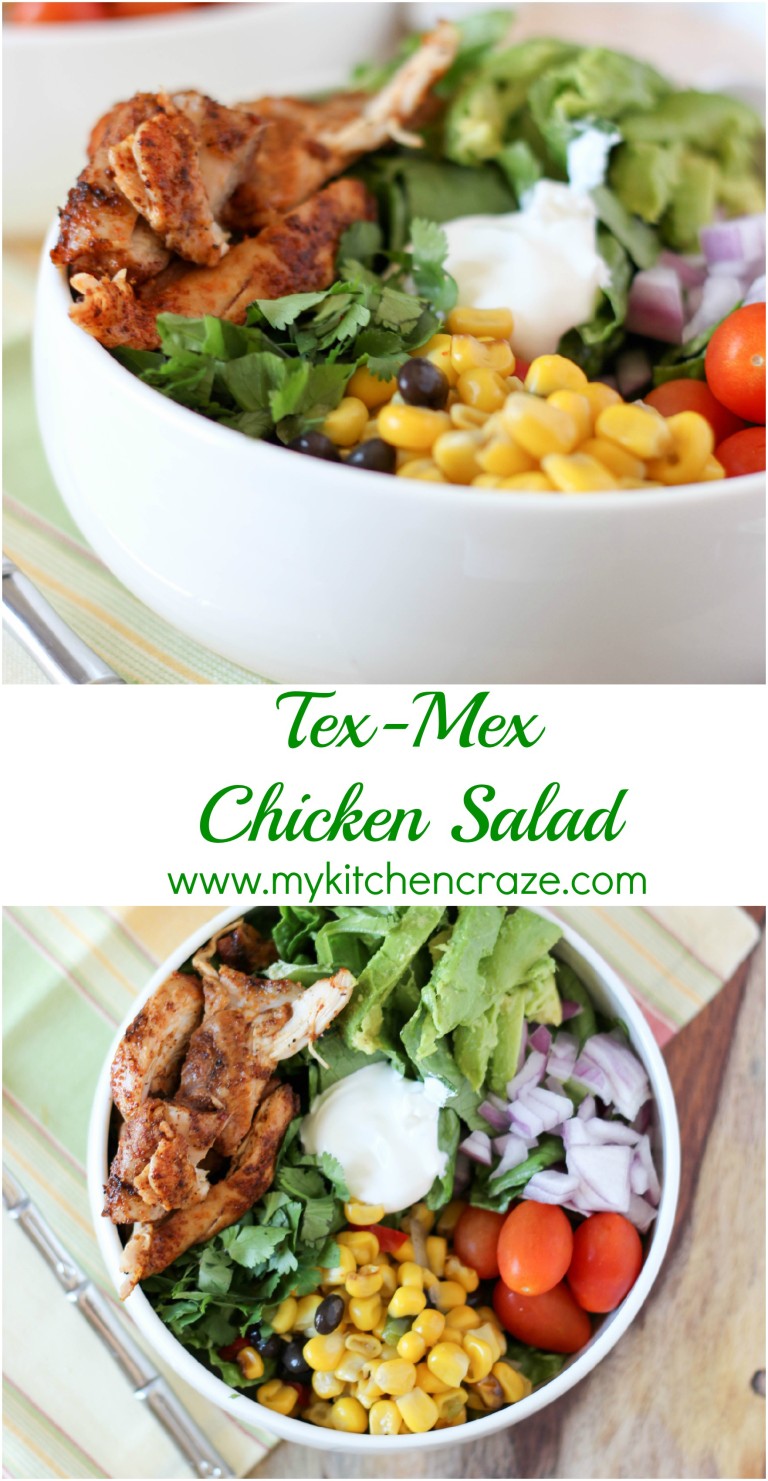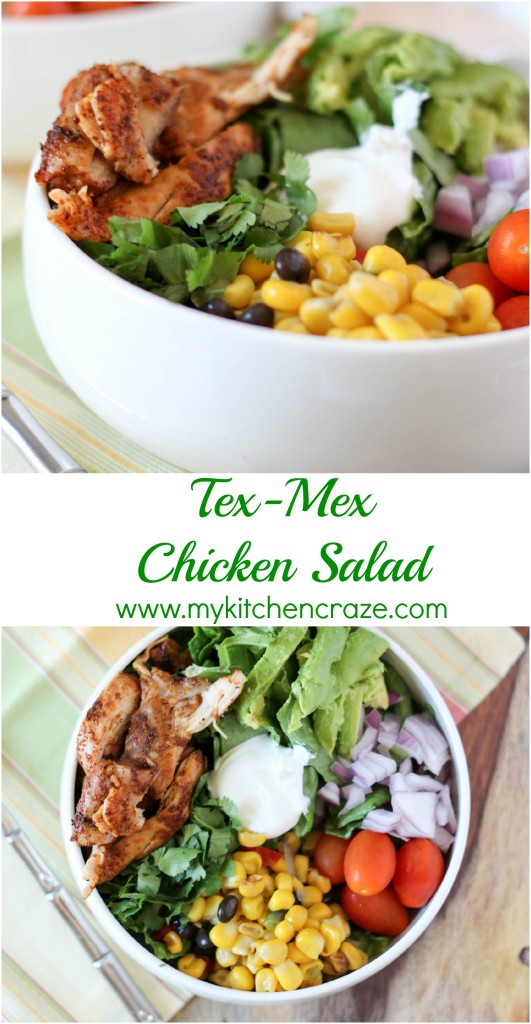 Need some more ideas for dinner? I got you covered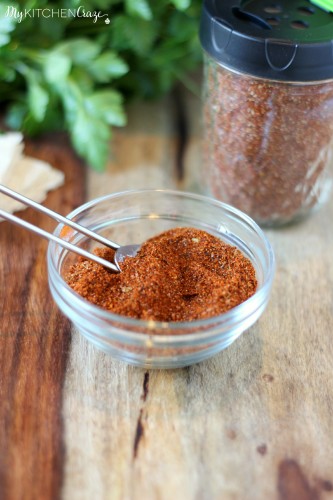 Homemade Taco Seasoning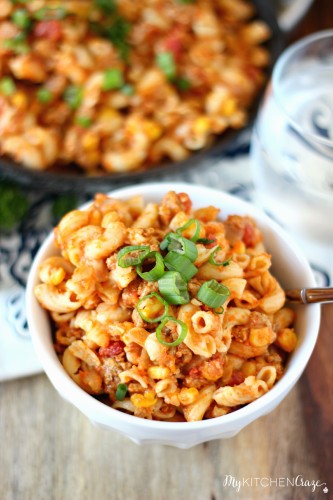 Taco Pasta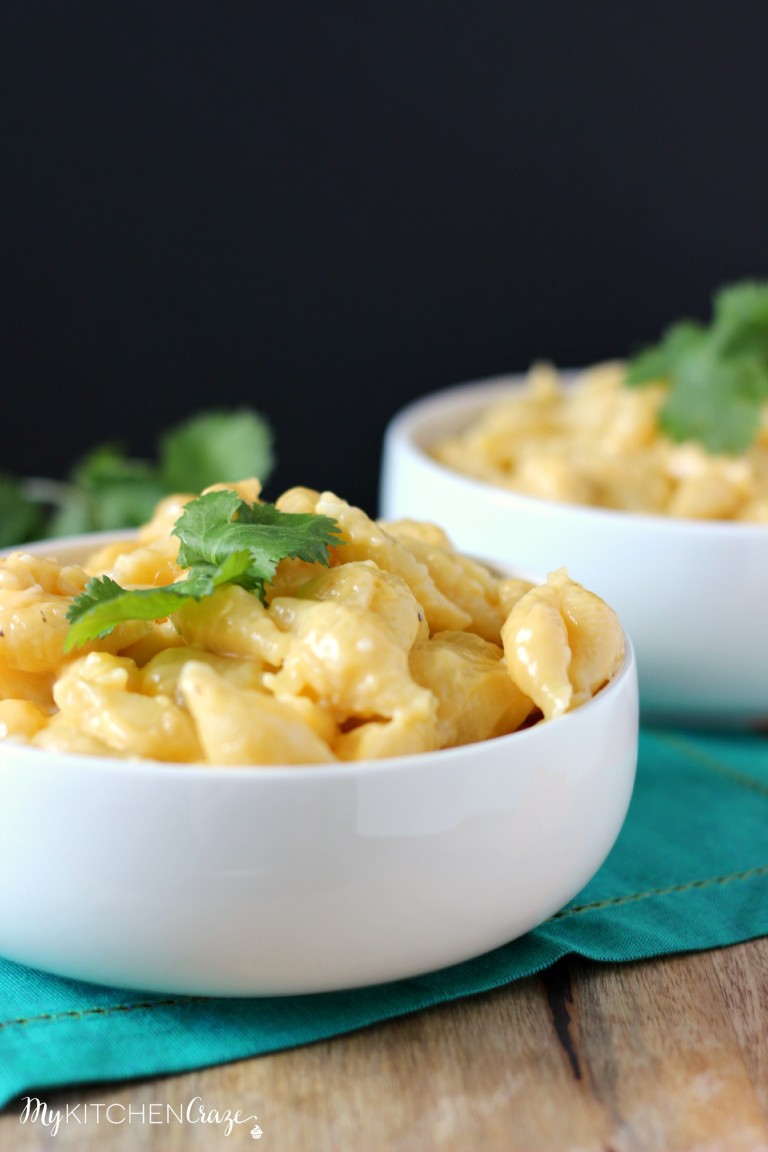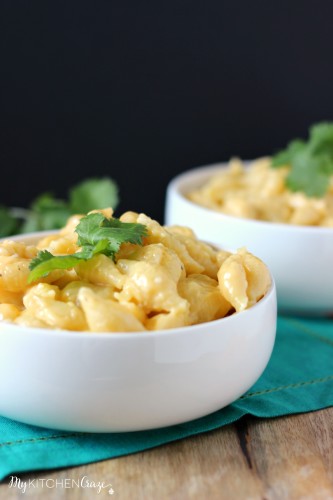 Homemade Macaroni & Cheese