Pumpkin Muffins
Wake up to a delicious cup of coffee and these moist, flavorful and delicious Pumpkin Muffins. Add in some chocolate chips to take them over the top. These muffins are perfect for the upcoming Fall season! They won't last long in your home! 
This post was sponsored by Crisco® Coconut Oil as part of an Influencer Activation for Influence Central and all opinions expressed in my post are my own.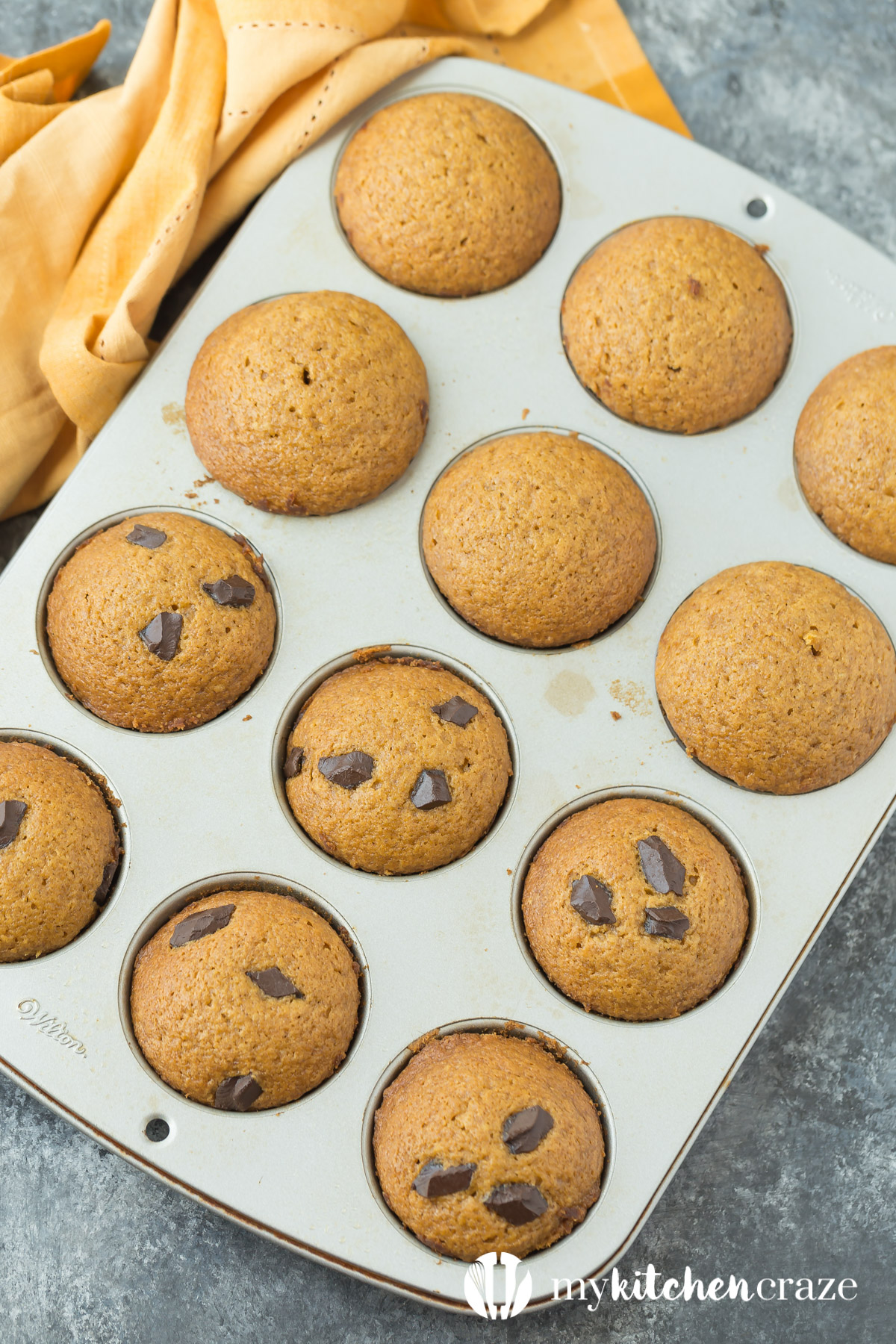 And just like that we're coming into the Fall season again. Can you believe it? 
I'm actually really excited for fall. After months and months of 100 degrees heat, I'm so looking forward to the cooler weather. I'm ready to be outside and in the sun without feeling like I'm going to burn. You guys it's serisouly so hot here. If you're wearing flip flops and walk outside, no joke your feet start to burn. Don't even try walking on the hot concrete without shoes. That's a disaster waiting to happen.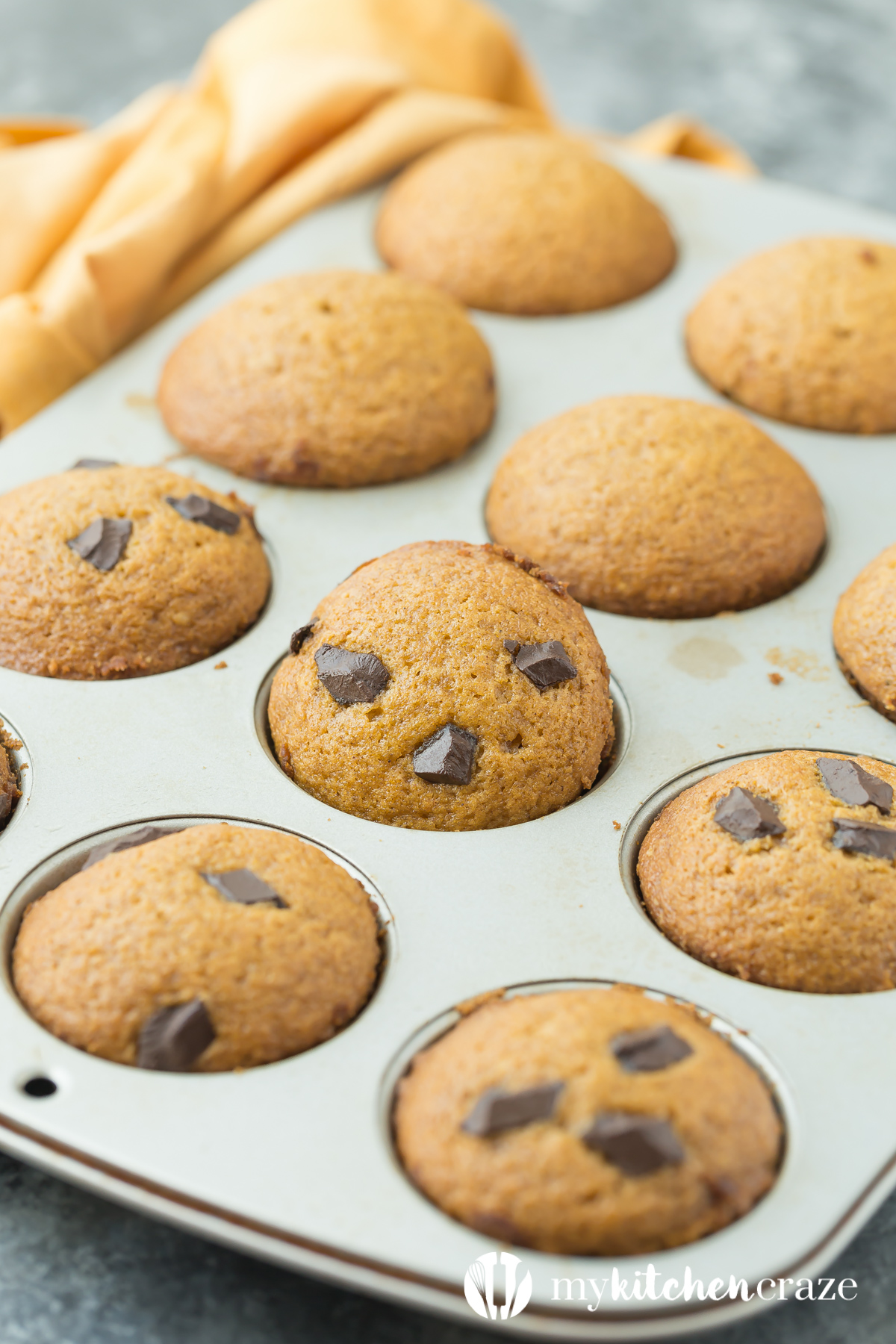 With the fall season and cooler weather comes…yep you guessed right, PUMPKIN! I'm sorry I don't mean to scream at you, but I'm pretty obsessed with anything and everything pumpkin.
Last week I needed to get some goodies while I was shopping at Target (yes I am also obsessed with Target too. It's my favorite store!) I saw that they're selling Crisco® Refined Organic Coconut Oil. Have you started cooking/baking with coconut oil yet?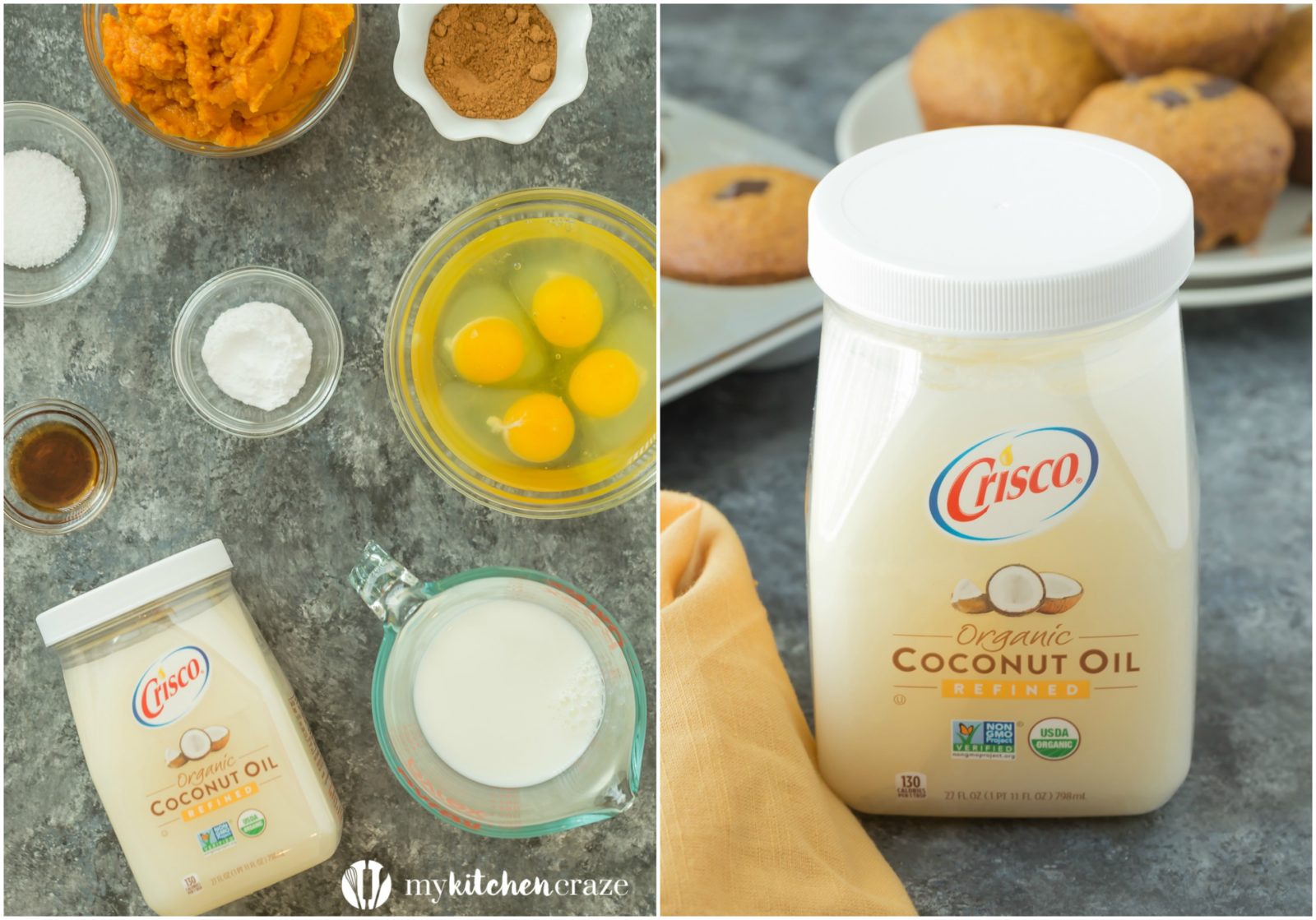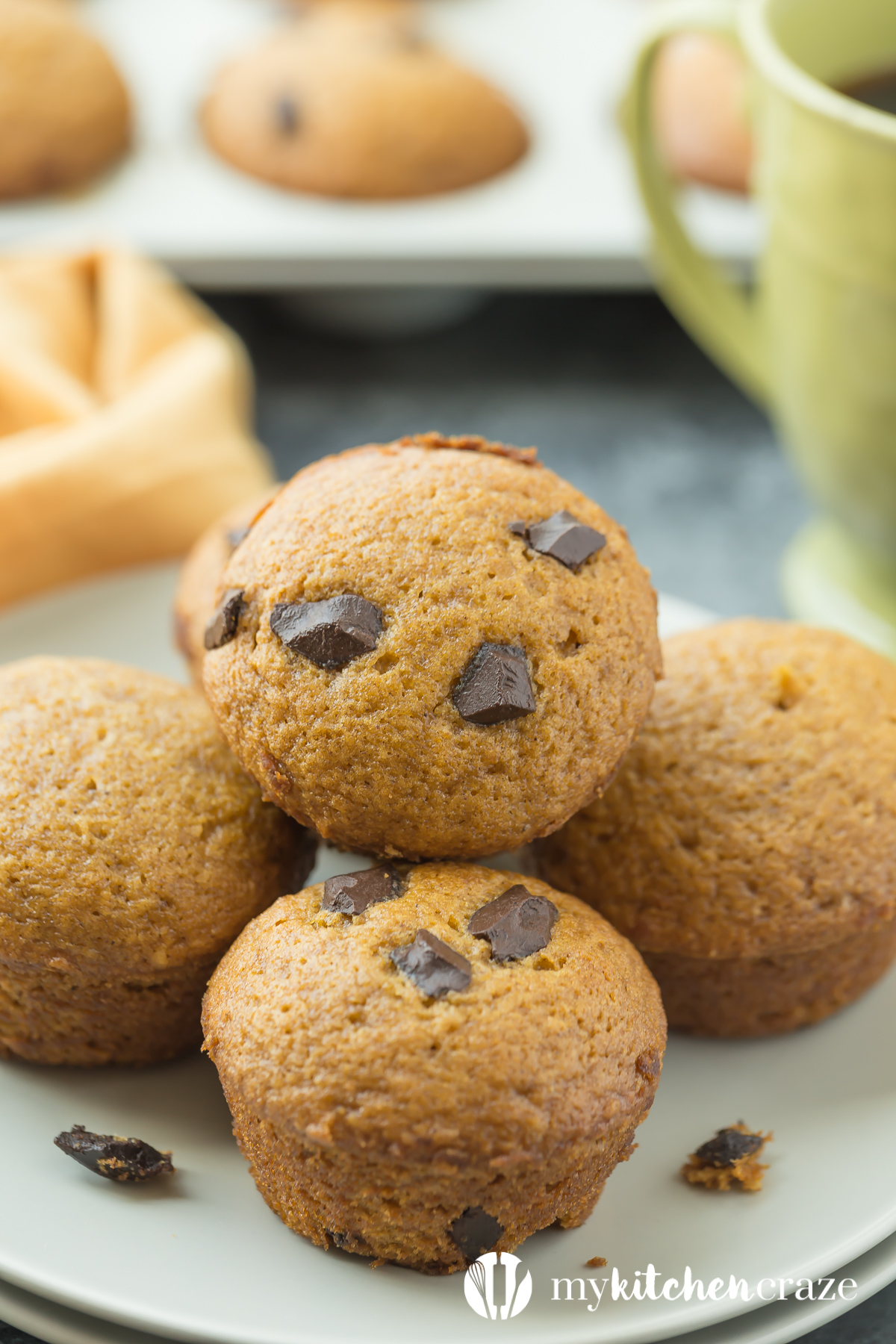 Since the summer started, I started a "healthy diet" thingy in my house. It's not so much a diet, but a healthy way of eating. So when I saw the Crisco® Organic Coconut Oil, I knew I needed to give it a try. Did you know that Crisco coconut oil is a perfect substitute for butter and other not so good for you oils. There's also no aroma and it's pretty much flavorless, which is a win win in my book.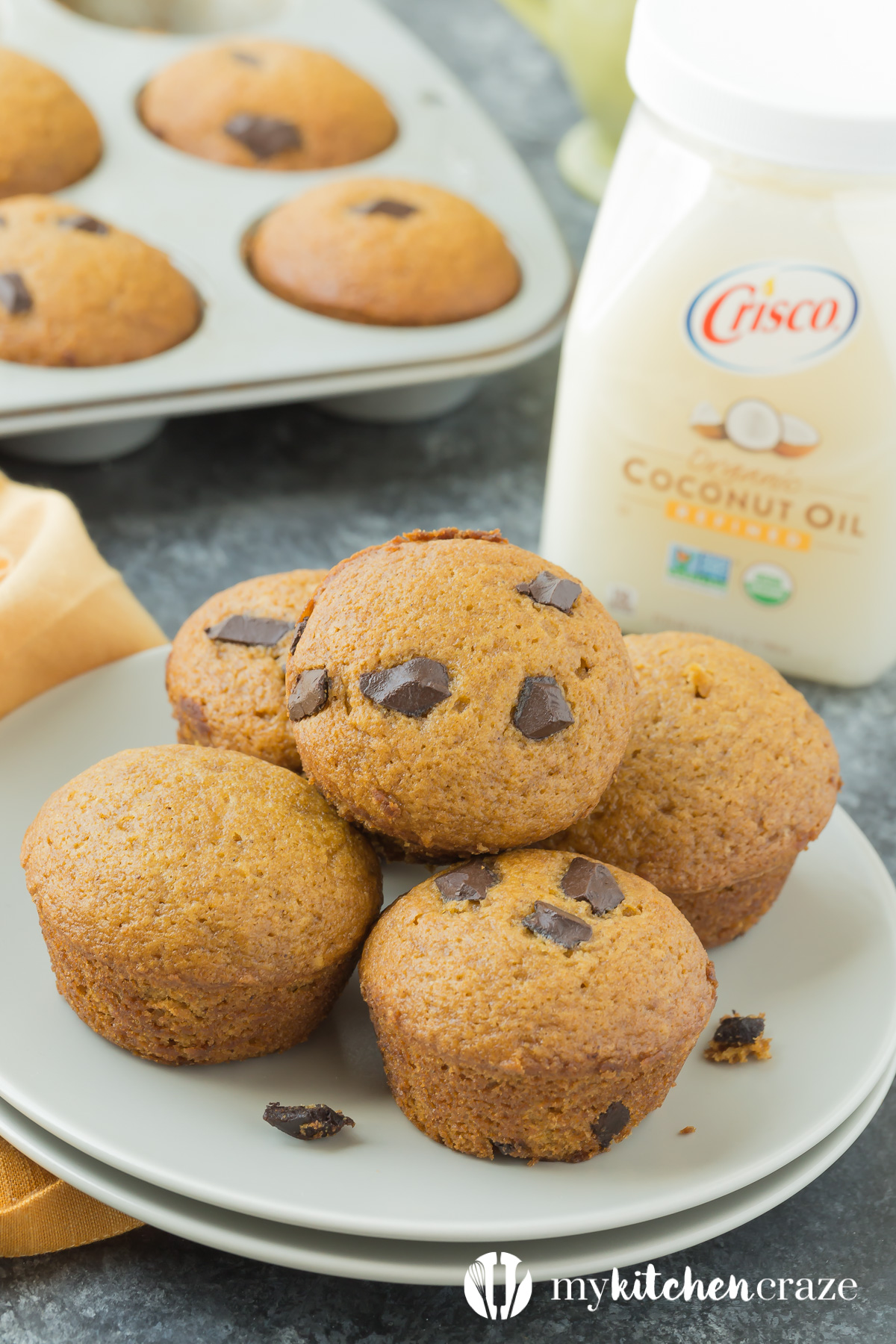 When you're shopping at Target for Crisco coconut oil there's two different types of Crisco coconut oil to choose from. You can get the Crisco Refined Organic Coconut oil or the Crisco Unrefined Organic Coconut Oil. I personally get the refined coconut oil because it has less coconut aroma and my family can be picky at times, so its the better choice for me. Also one more thing, Crisco is running a Cartwheel coupon offer at Target for 25% off all varieties from September 3rd to October 7th. Make sure to head over there and get your coconut oil asap.
Now let's chat about the Pumpkin Muffins. You guys…these muffins are so so easy to make. They literally take me 10 minutes to throw together. The longest wait time is the baking process. That takes about 25-30 minutes, depending on your over.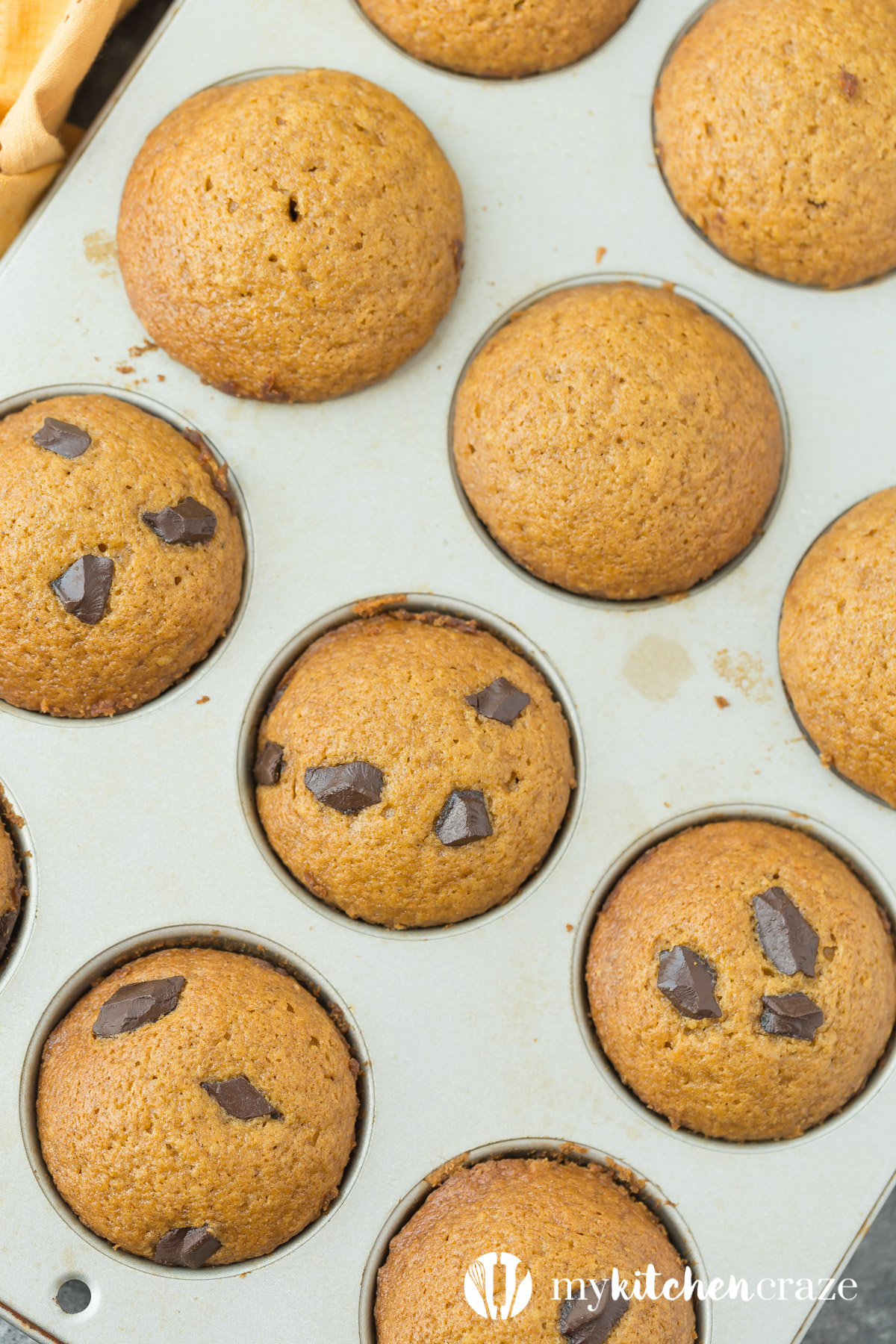 What I love about these muffins are how versatile they are. If you wanna add in some chocolate chips, then do it. If you wanna add in some walnuts and raisins, well go for it. Either way you need to make these because they are delicious! Try them with your morning coffee or as dessert. Either way I promise you and everyone else will devour these in seconds. Enjoy!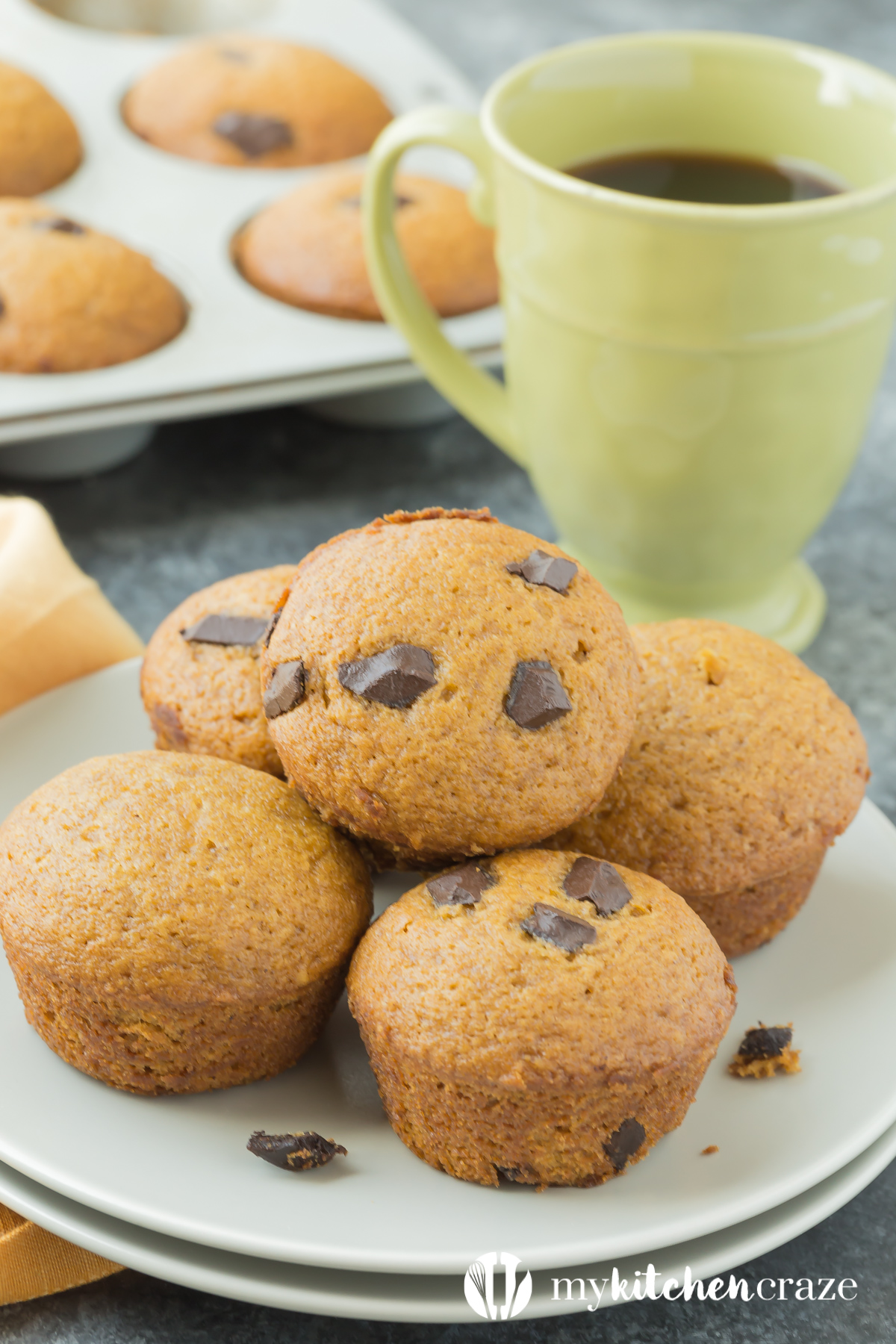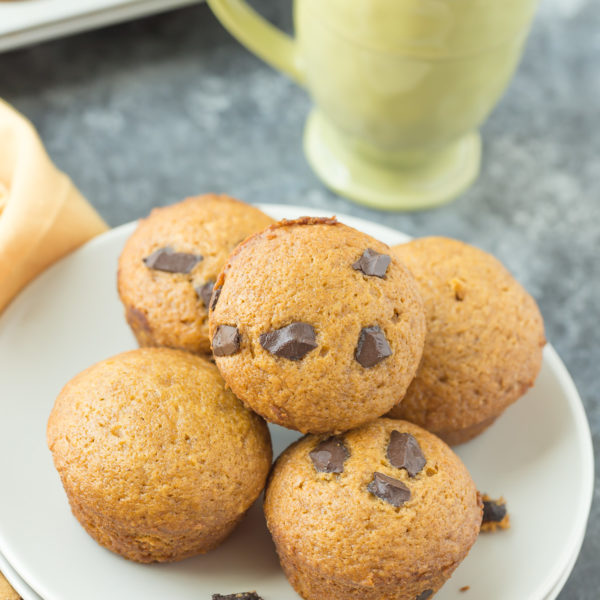 Get the Recipe:
Pumpkin Muffins
Ingredients
3

cups

all-purpose flour

1

tablespoon

plus 2 teaspoon pumpkin pie spice

2

teaspoons

baking soda

1 1/2

teaspoons

salt

3

cups

granulated sugar

1

15 ounce can pumpkin puree

4

eggs

1/2

cup

Crisco Organic Refined Coconut Oil

,

melted

1/2

cup

milk

1

teaspoon

vanilla extract

1/2

cup

chocolate chips

,

optional
Instructions
Preheat oven to 350° and spray two muffin trays with non-stick cooking spray.

In a large bowl, add flour, sugar, pumpkin pie spice, baking soda and salt. Mix thoroughly.

In another large bowl, mix together the pumpkin, eggs, oil, milk and vanilla extract. Using a handheld or stand mixer, beat until blended. Slowly add in the flour/sugar mixture and blend until just combined.

Spoon batter into the prepared muffin trays, filling 3/4 full.

Bake 25-30 minutes, or until a toothpick inserted comes out clean. Cool in pan for 10 minutes, then remove to a wire rack. Store muffins in a covered container or resealable bag.