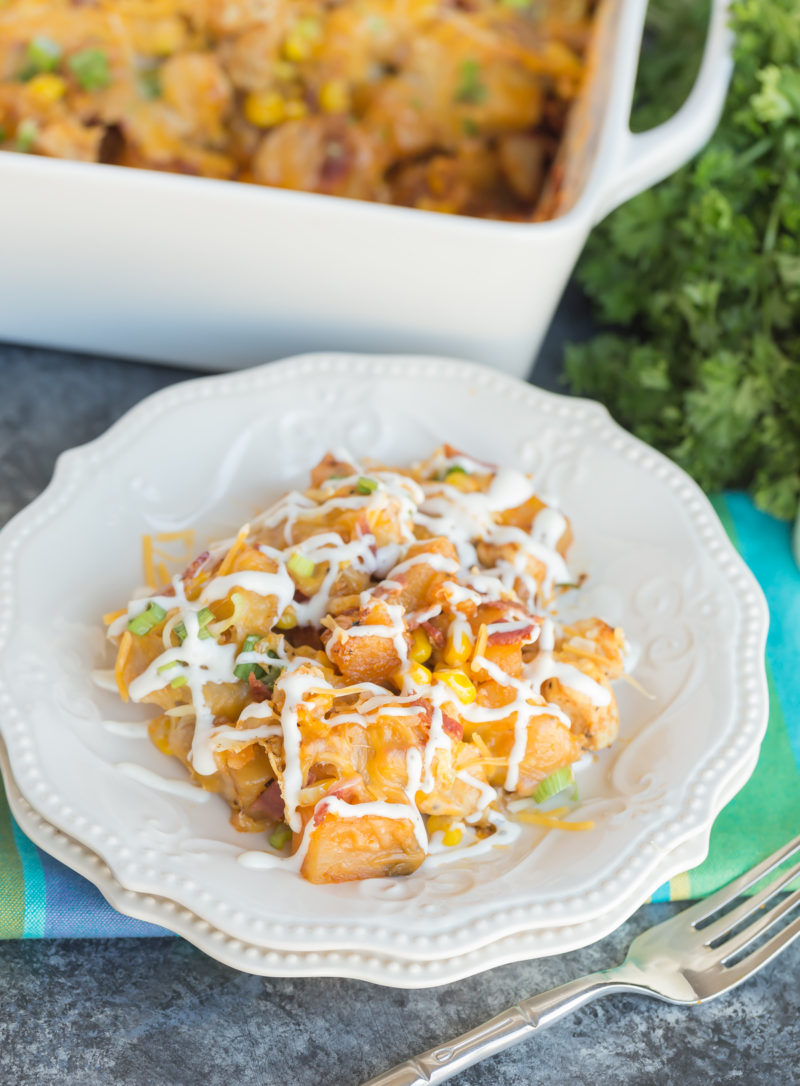 This flavorful Buffalo Chicken and Potato Casserole comes together easily and is always a family favorite dinner recipe!
I have a confession to you? I have a hard time making dinner every night. In fact, I think I only make dinner maybe 3 nights a week. Don't judge me ok.
I love to cook and bake but it's a known fact if my hubby comes home before I've started dinner, I won't cook dinner. I don't know why, but once he steps through that door, I have to hang out with him and chat about his day. It's like a timer goes off and says "Okay your time in the kitchen is over Cyndi". Silly huh?