BBQ Pulled Chicken Sliders + a Recipe Video
Is it going to be a busy day today and the last thing you want to do is come home and cook dinner? Well you need to make these BBQ Pulled Chicken Sliders. Why you ask? Because they're made in the slow cooker and they're delicious!!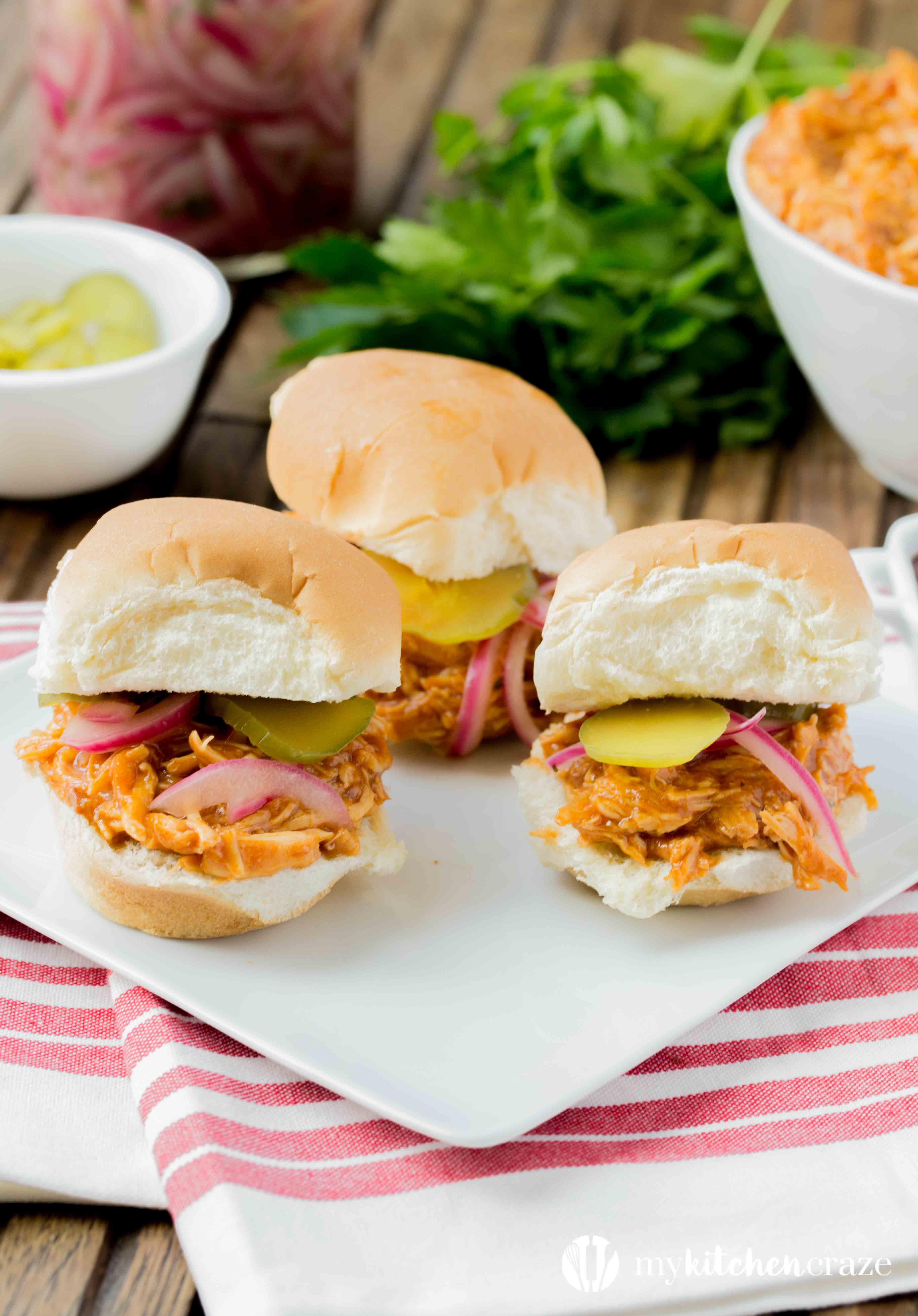 I wanted to share an easy dinner with you all today. I made these BBQ Pulled Chicken Sliders a while ago. We were having some friends over and I didn't want to be in the kitchen all day.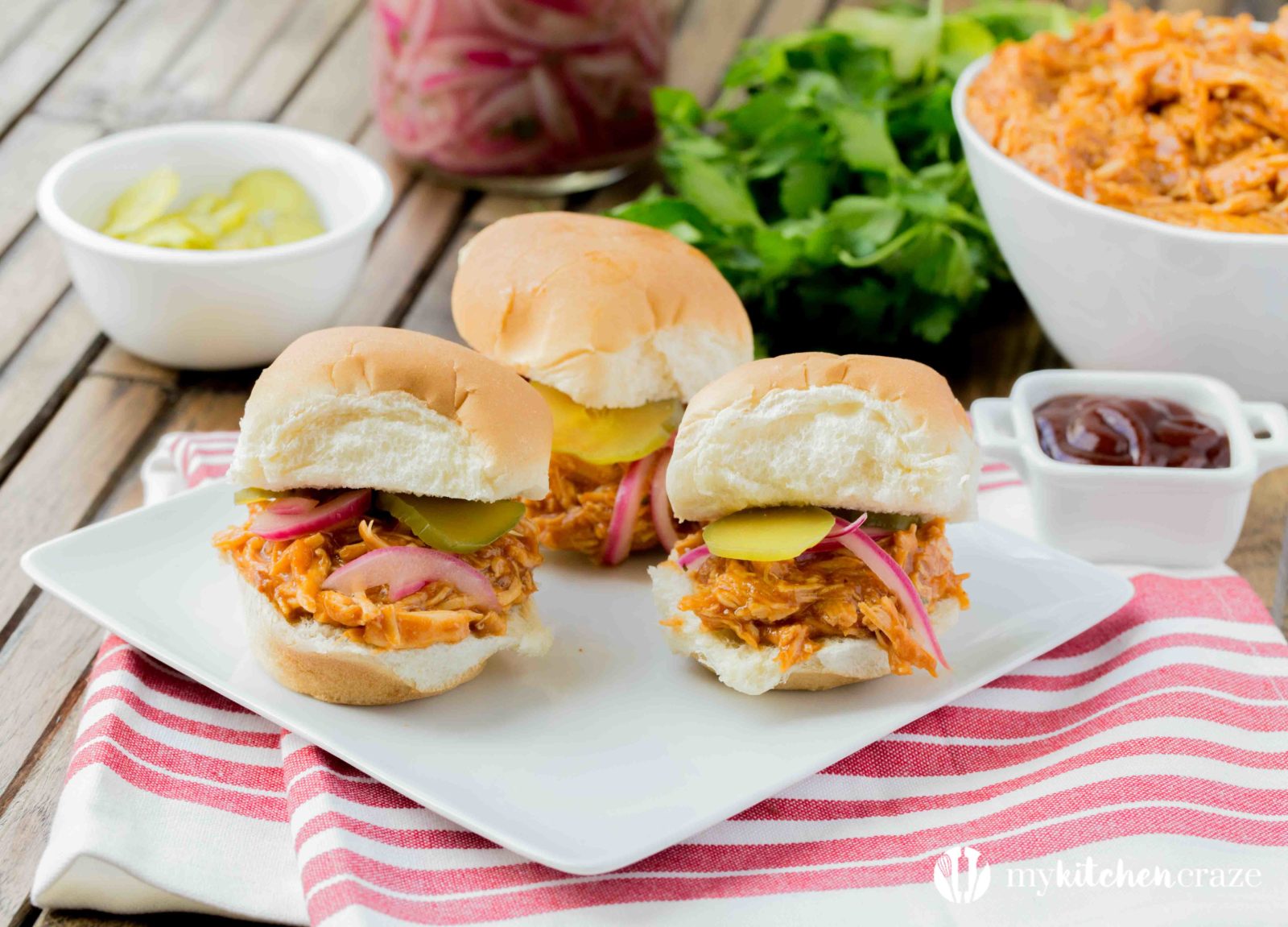 Have you ever noticed when you have company come over you're in the kitchen doing this or that and all you want to do is hang out. That always happens to me. Not matter what. I can prepare 2 weeks before, but no matter what I'm always in that darn kitchen.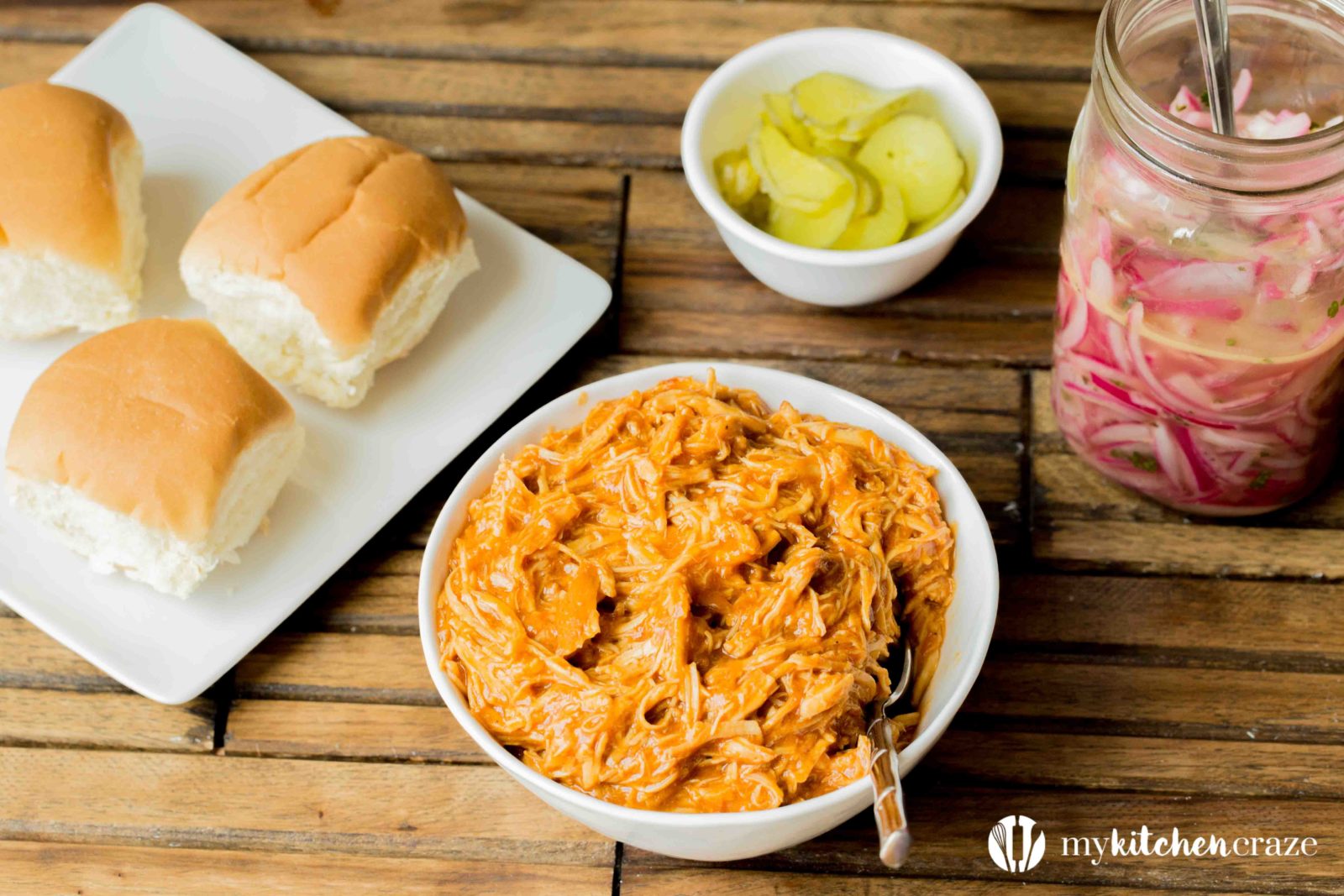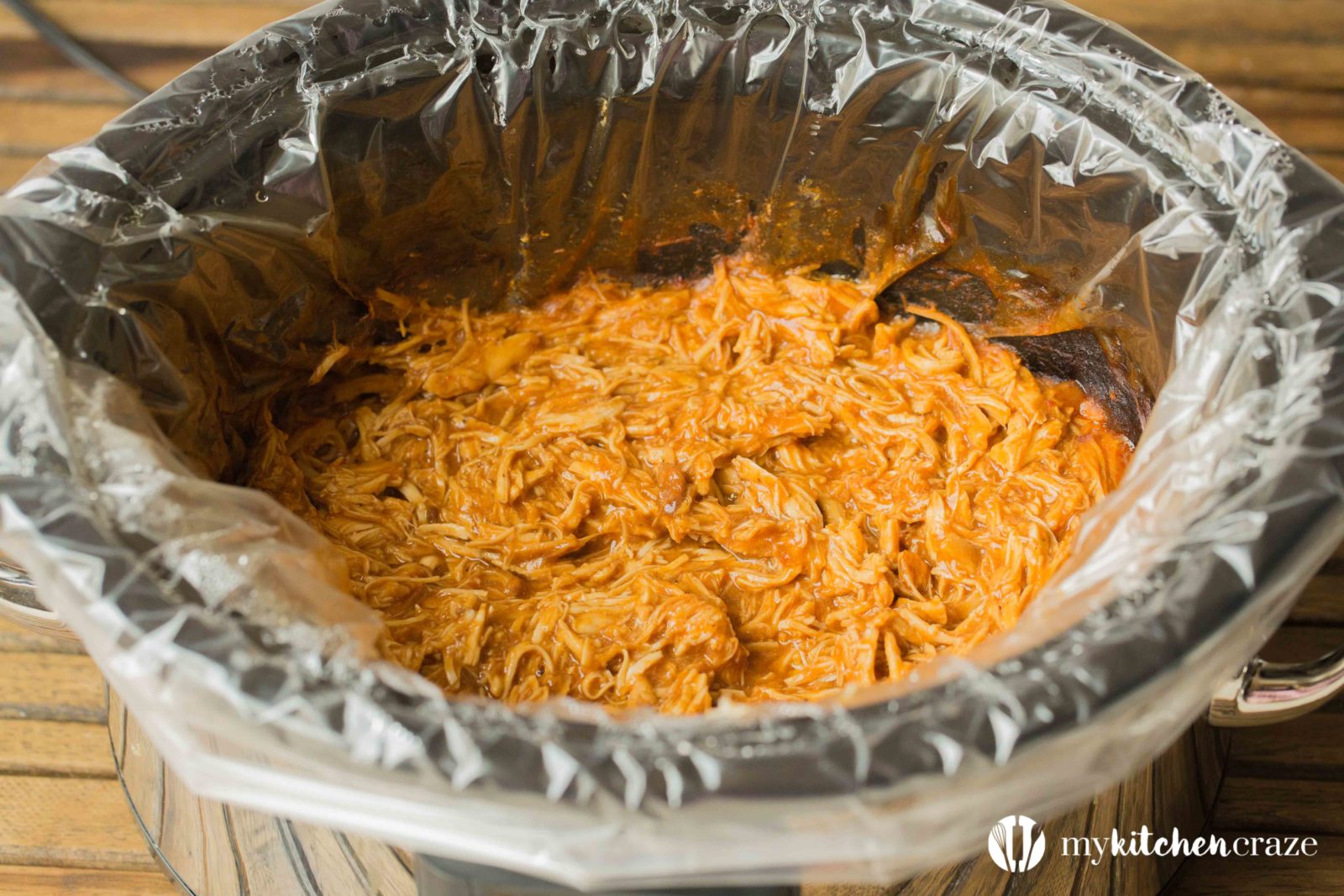 Well not any more! These BBQ Pulled Chicken Sliders are made in the slow cooker!  YAY!! Woot Woot!
All you need to do is throw some chicken into your handy-dandy slow cooker, mix 4 ingredients together in a glass measuring cup. Then throw the liquid  mixture on top of the chicken. Turn them over a few times so you coat the chicken, set the slow cooker and walk away. About an hour before you serve the sliders, shred the chicken, thicken up the sauce and then cook everything together again for 45 minutes.
One tip I can give you about your slow cooker is use the slow cooker bags. They are not only nice to have for an easy clean up but in my opinion they give the food such better flavor. Now I could be wrong, but give'em a try and test it out for yourself! Let me know what you think!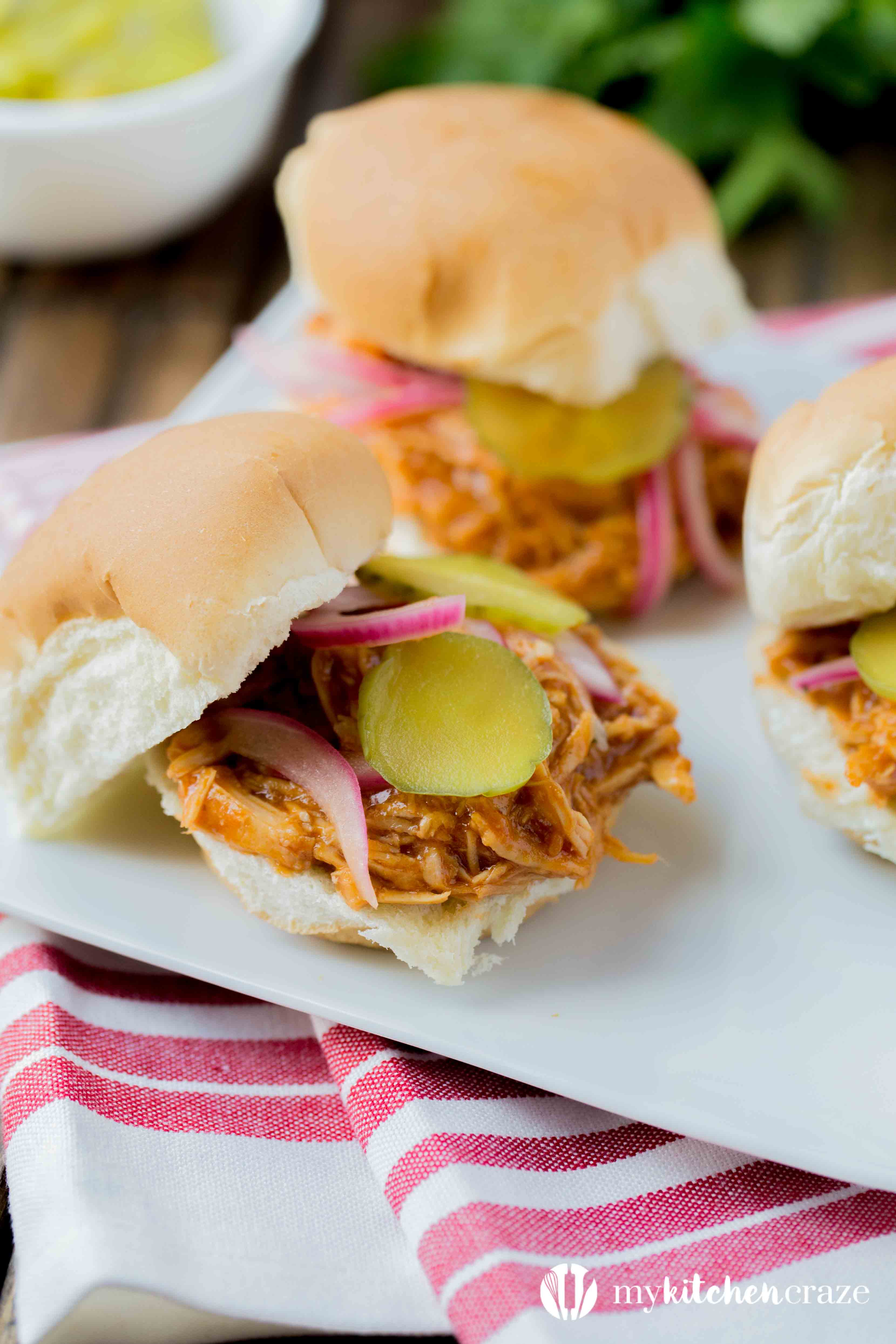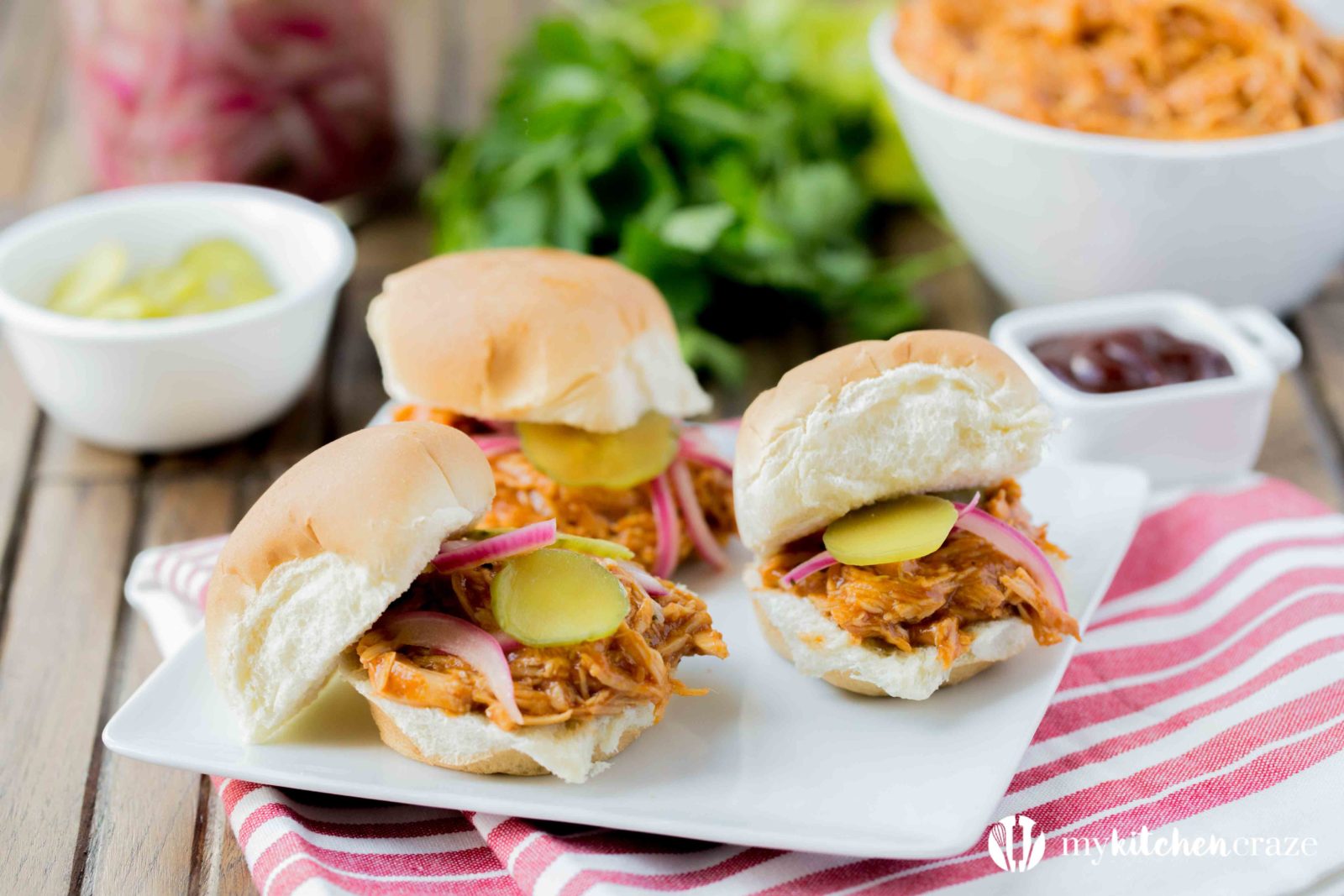 And Wha-la you have yourself one tasty chicken slider! I love to add pickles and picked onions to my sliders but you can customize accordingly. 🙂
Another bonus for this recipe is it makes a lot of BBQ pulled chicken, so you'll have plenty for your party (maybe super bowl) or leftovers for dinner.
Let me tell you, I do not do leftovers, but these sliders were delicious the next night. Loved them so much I actually ate two, okay three, but who's counting. If you like BBQ sauce and chicken, then you're going to love these sliders. Hope you make them and like them as much as we do.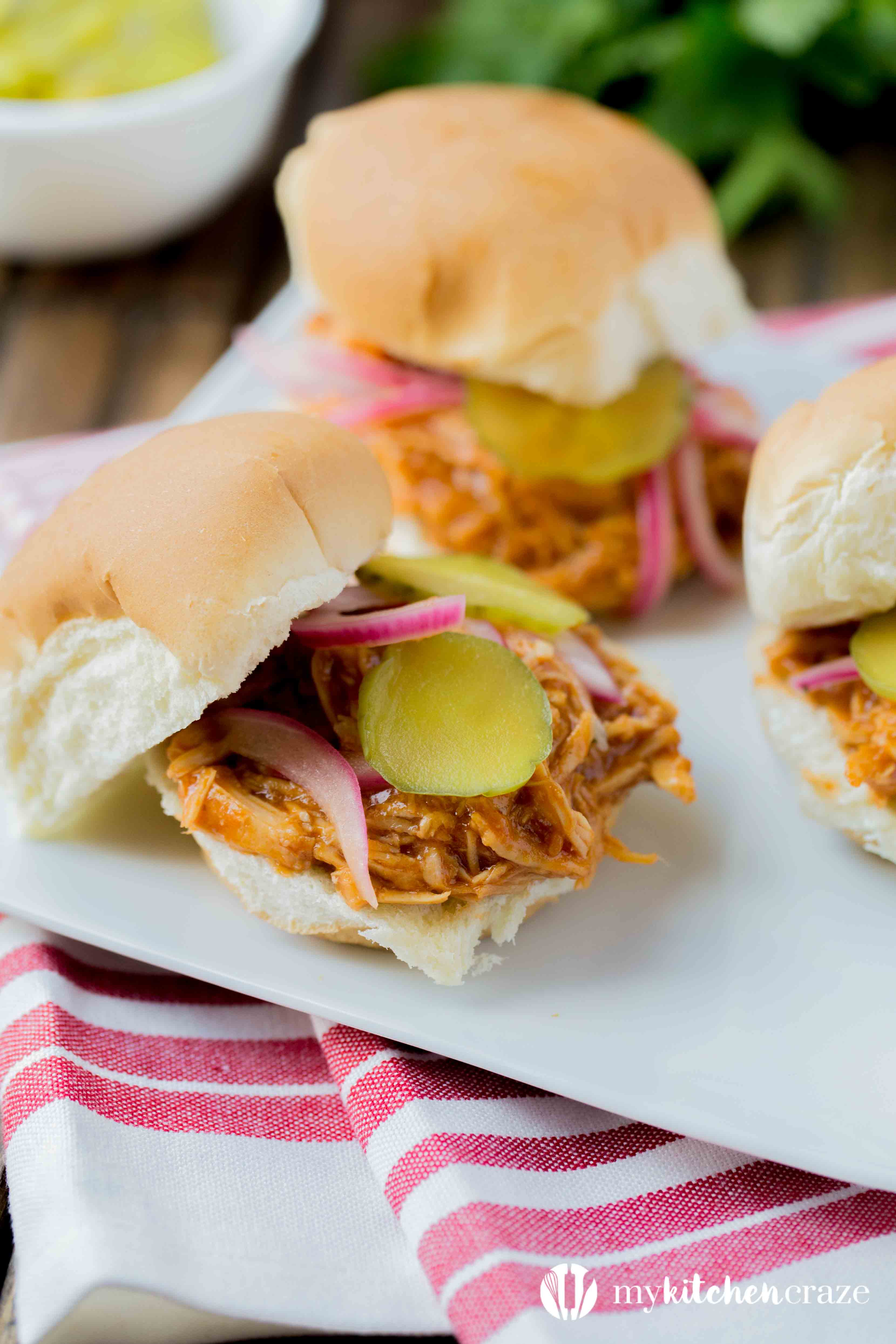 *Photos updated on 1/24/17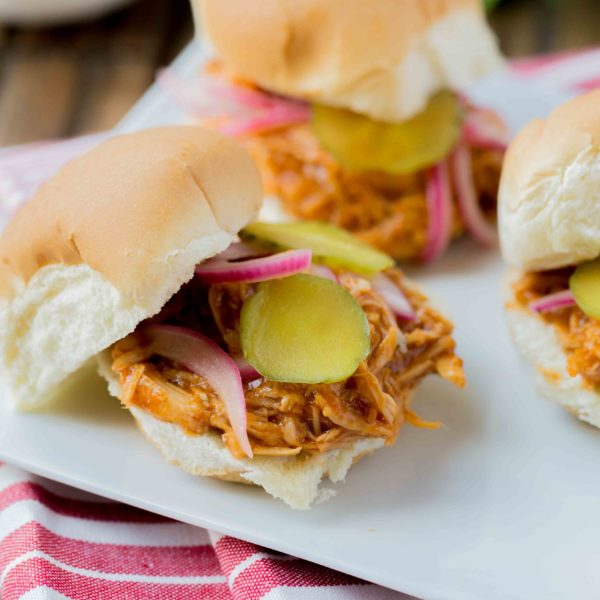 Get the Recipe:
BBQ Pulled Chicken Sliders
Ingredients
3-4

boneless

,

skinless chicken breasts, about 2 pounds

1

cup

barbecue sauce

1/3

cup

Italian dressing

2

tablespoon

brown sugar

,

packed

1

tablespoon

Worcestershire sauce

2

tablespoons

cornstarch

2

tablespoons

water

small rolls

,

for sliders

pickled onions

pickles

additional BBQ sauce

,

if needed
Instructions
Place chicken into your slow cooker. In a glass measuring cup or medium bowl, stir together the barbecue sauce, Italian dressing, brown sugar and Worcestershire sauce.

Pour sauce over chicken breast. Turning breasts over a few times, making sure to coat chicken.

Cook on low for 4 1/2 hours.

Once the chicken is on warm, remove the chicken to a cutting board. In a small bowl mix together the water and cornstarch; mixing well.

Pour the cornstarch mixture into the slow cooker, mixing well. Cover and cook on high for about 10 minutes, until the sauce has thickened and heated through.

Meanwhile, shred the chicken. You can use your hands or I like to use two forks to shred chicken.

Return the chicken to the slow cooker and mix together. If you feel like you need any more additional barbecue sauce, then this is the time to add it.

Cover and cook on low for 45 minutes.

Pile some BBQ chicken onto rolls and Enjoy!