Chicken with Basil Cream Sauce
Are you sick of the same old chicken you make for dinner every week? You need to try this delicious Chicken with Basil Cream Sauce. You'll never go back to plain chicken again. This is one dish that the whole family will love!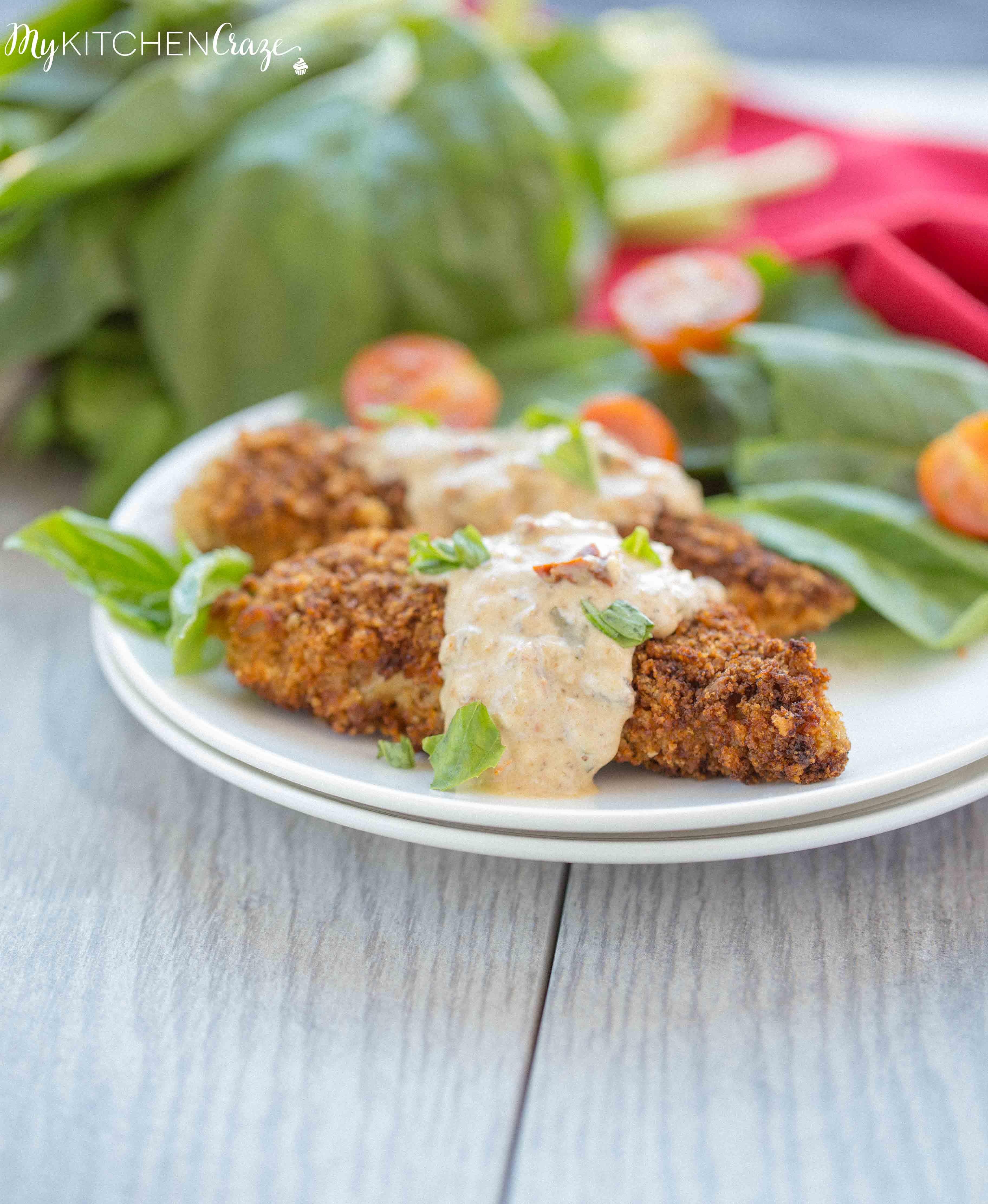 How's your day going? Mine's good. Busy as usual, but that's life.
I wanted to share another amazing recipe with you today. Do you love chicken? I sure do. I love how easy it is to whip up and there are literally  a million different ways to cook it. I'm always on the hunt for new and exciting chicken recipes. I wish I could say I created this recipe all by myself. But sadly I didn't but man was I excited about trying it. It looked like one of those recipes that'll be a winner with the family. I was totally right.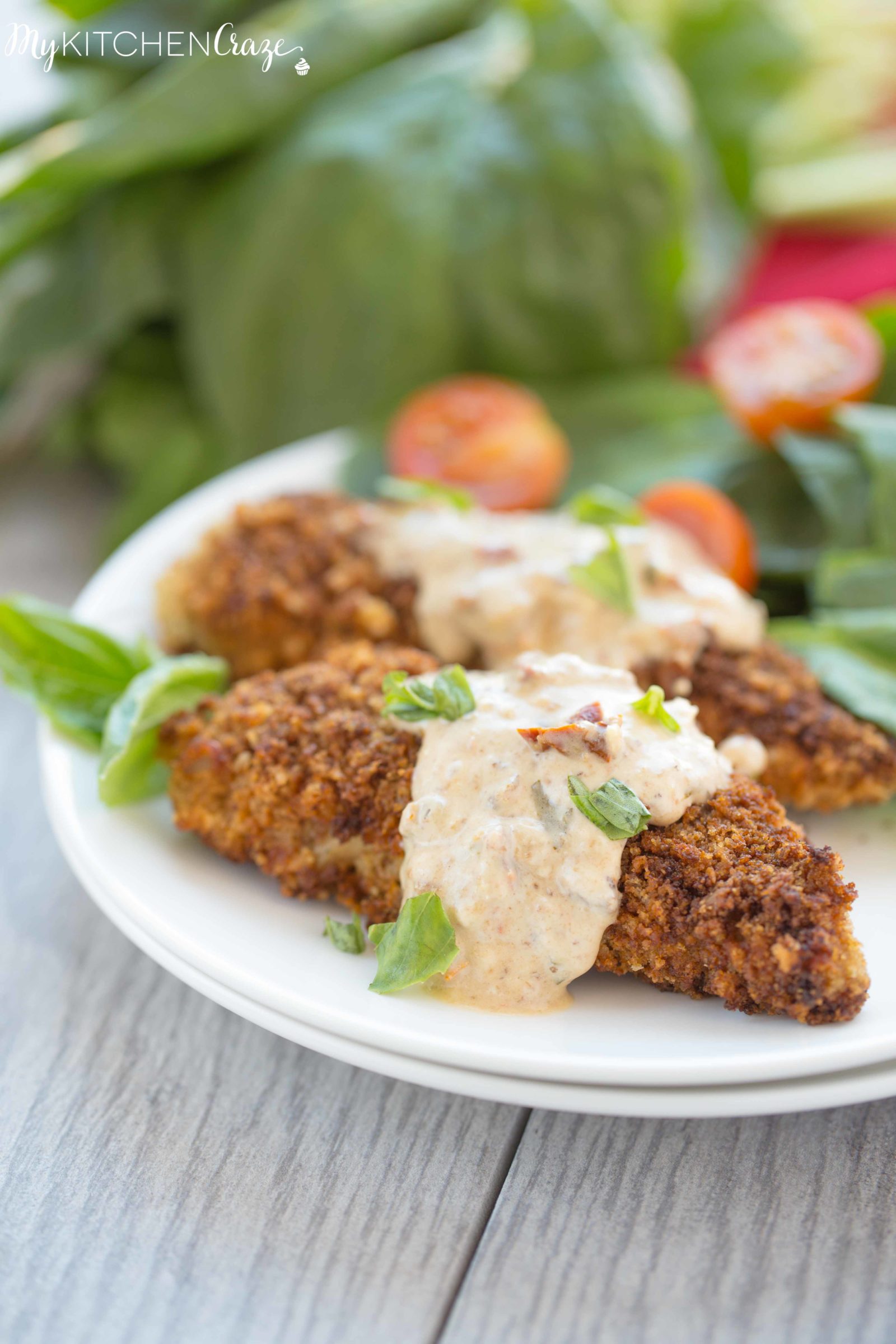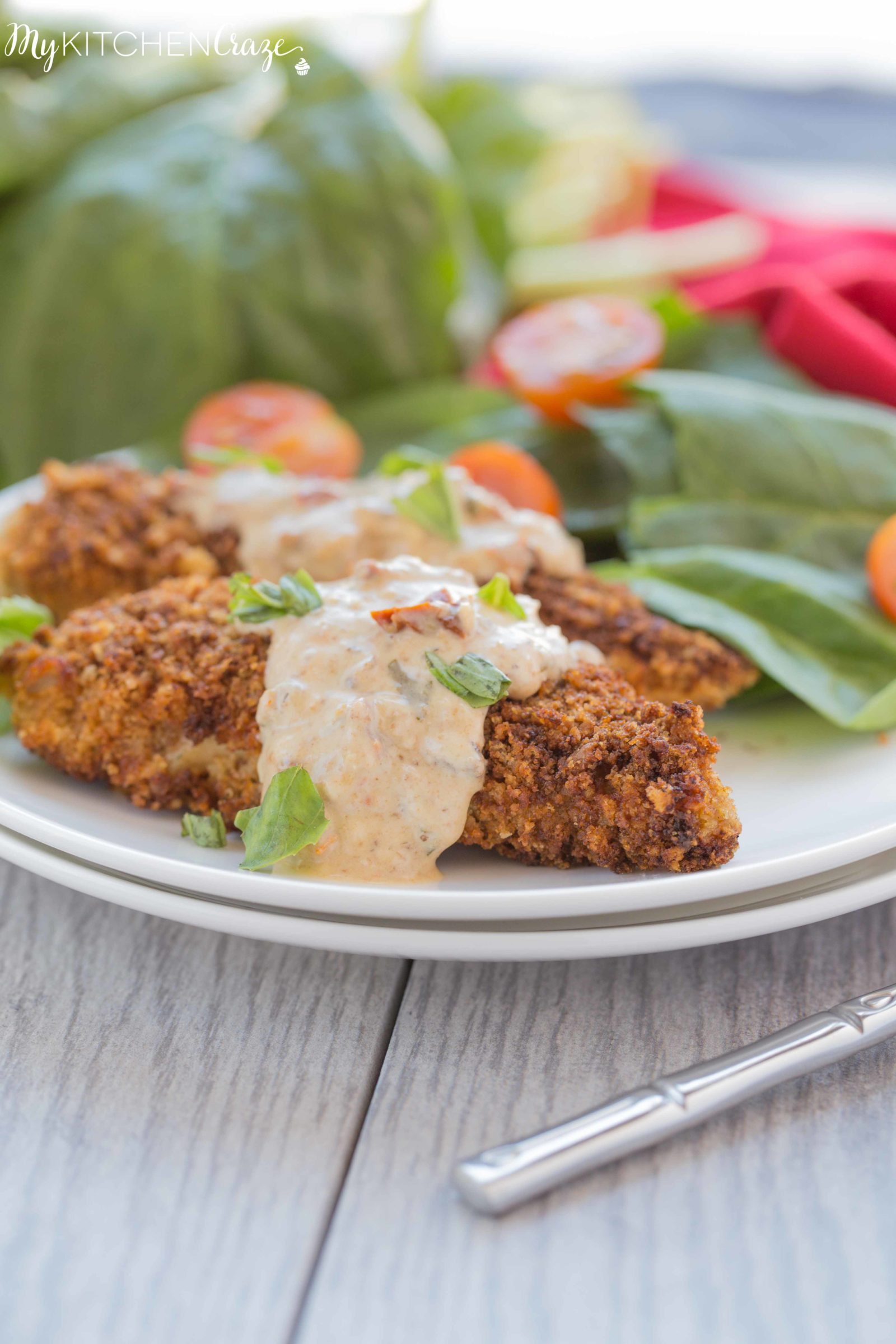 This recipe is lightly breaded (you could totally grill the chicken if you want to go a healthier route), smothered in a sun-dried tomato basil sauce. Oh my gosh I can not tell you how amazing this recipe is. What I love is you can use the sauce on anything.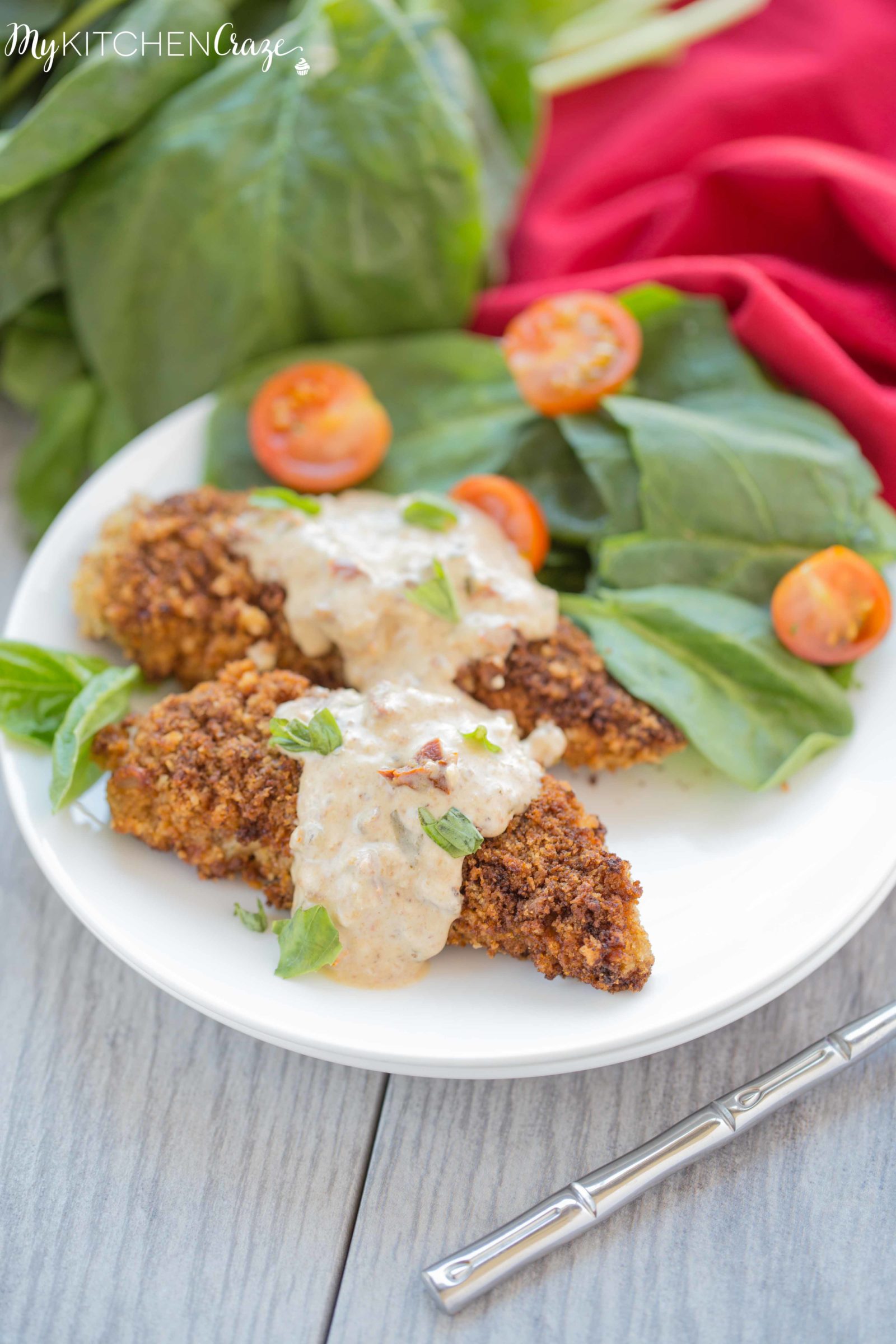 When I was in San Diego visiting my girlfriend Jessica, she requested I make this dish for her. She just had a baby, so I went out there to cuddle with her new-born and help her out in any way I could. If  you're a mom you know how exhausting it is in those first few months. Sean has always said, "if we could have a baby and they are born 6 months old, I would have one or two more kids." The non-sleep literally kills you at times. Talk about being tired All. The. Time!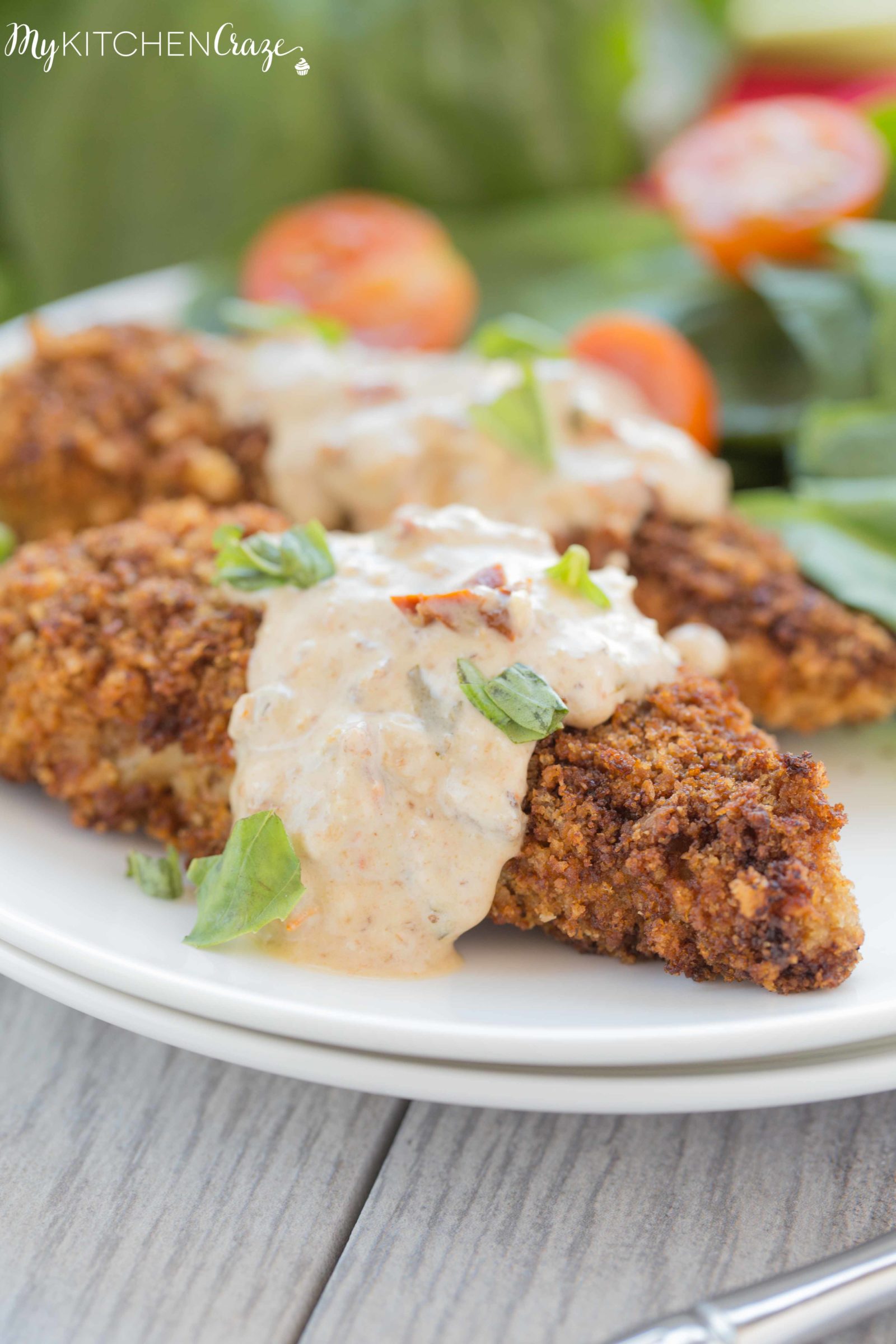 I gladly made this recipe while I was there. It was a hit and I was super happy they loved it. Even my picky 8 year old loved it. Jessica enjoyed the sauce so much she asked me to make her a batch of the sauce so she could freeze it. A few weeks later when I was back home, I got a text from her saying she threw the sauce over some shrimp and pasta and it turned out delicious. Score!!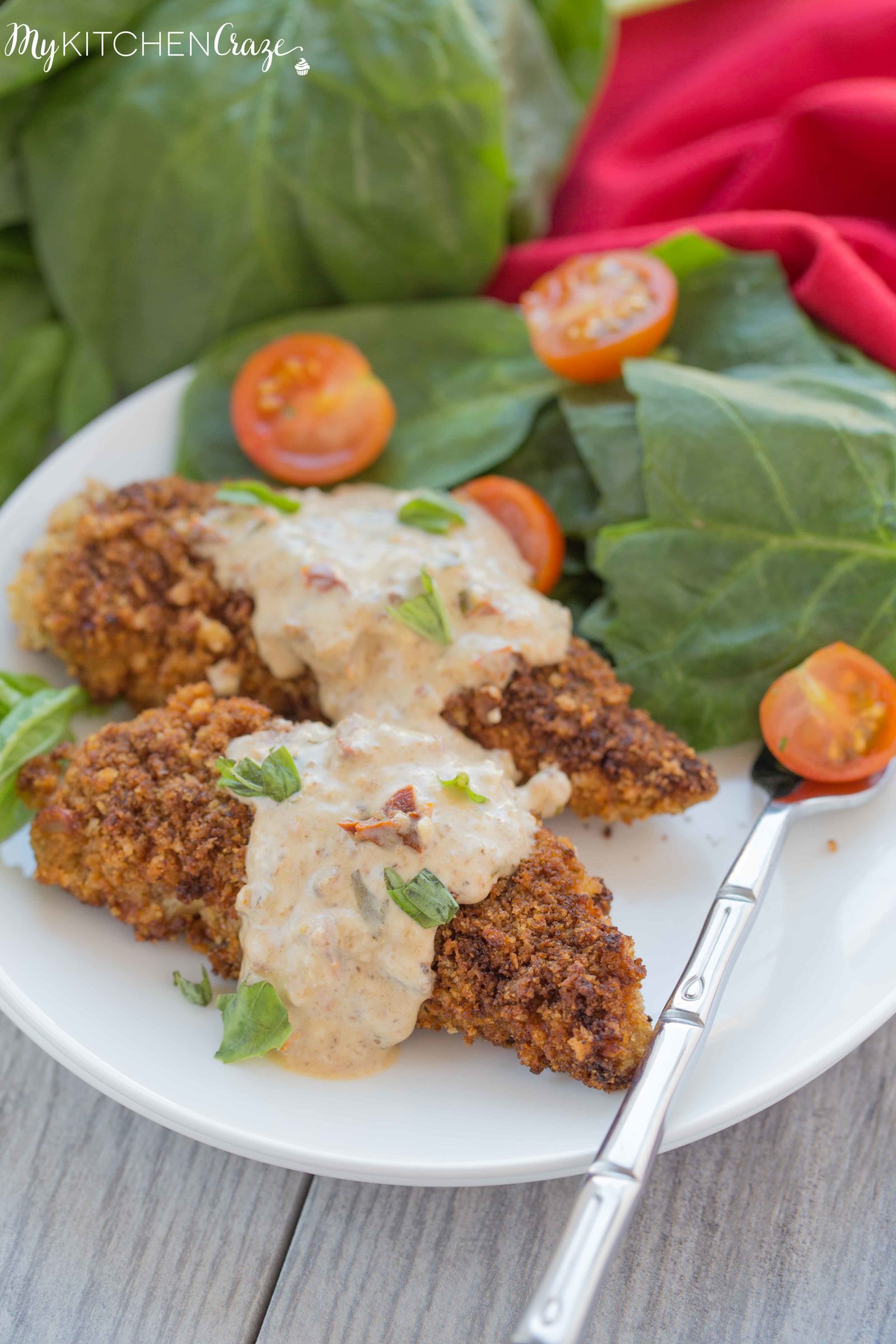 Just makes me happy to know I helped her when she needed it the most. I can't even tell you how much she helped me when I had my son, Cameron. That's for another post though. 🙂
I urge you to give recipe a try. It is easy to make and tasty. When ever you are in a funky mood with chicken I feel like this will take you out of that funk. Remember if a picky 8 year old likes it, then it must be good!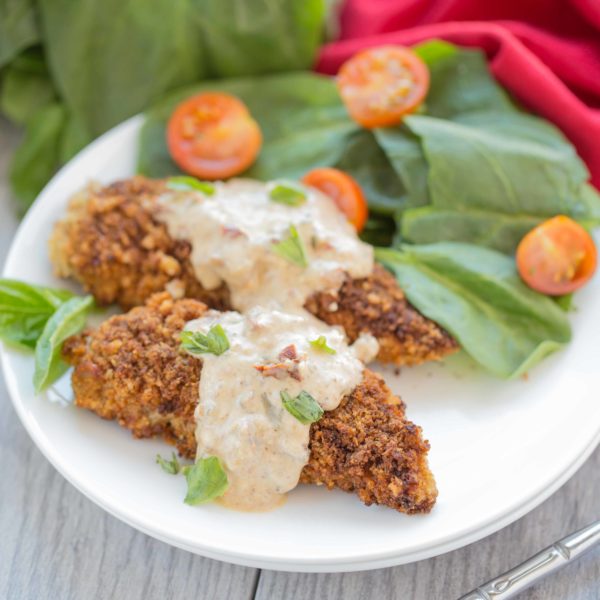 Get the Recipe:
Chicken with Basil Cream Sauce
Ingredients
1

cup

milk

1

cup

Italian bread crumbs

1

cup

panko bread crumbs

4

skinless

,

boneless chicken breasts, pounded or sliced thinly

4

tablespoon

oil

3

cloves

garlic

,

minced

1/2

cup

chicken broth low sodium

1

cup

heavy cream

1/4

cup

sun dried tomatoes

,

diced

1/2

cup

grated Parmesan cheese

1/4

cup

fresh basil

,

chopped

salt and pepper

,

to your liking
Instructions
Preheat oven to the lowest temperature possible. This is to keep the chicken warm while you make the sauce.

Place milk and bread crumbs into two separate shallow bowls. In a large skillet add 2 tablespoons oil and heat to a medium heat. Dip chicken in the bread crumbs, milk, then bread crumbs one more time. This will give the chicken a nice coating.

Cook the chicken in the oil on both sides (you may need to cook the chicken in batches. You might also need to add more oil as your chicken is cooking.) Cook until the chicken is cooked through and juices run clear, about 15-20 minutes depending on the chickens thickness. Remove from heat and place on a foil lined baking sheet. Place in oven until ready to eat.

In the same skillet used to cook the chicken (remove any excess oil at this time), add the garlic and sauté for 1 minute, making sure to stir constantly so you don't burn the garlic. Add the chicken broth and bring to a boil. Add cream and sun-dried tomatoes.

Bring to a light boil and cook for 1 minute. Reduce heat.

Stir in the Parmesan cheese, basil and pepper. Cook until heated through.

If you want a thicker sauce you will need to let it cook a little longer. I cooked my sauce for about 4-5 minutes to get it to the perfect consistency.

Drizzle basil cream sauce over chicken and enjoy!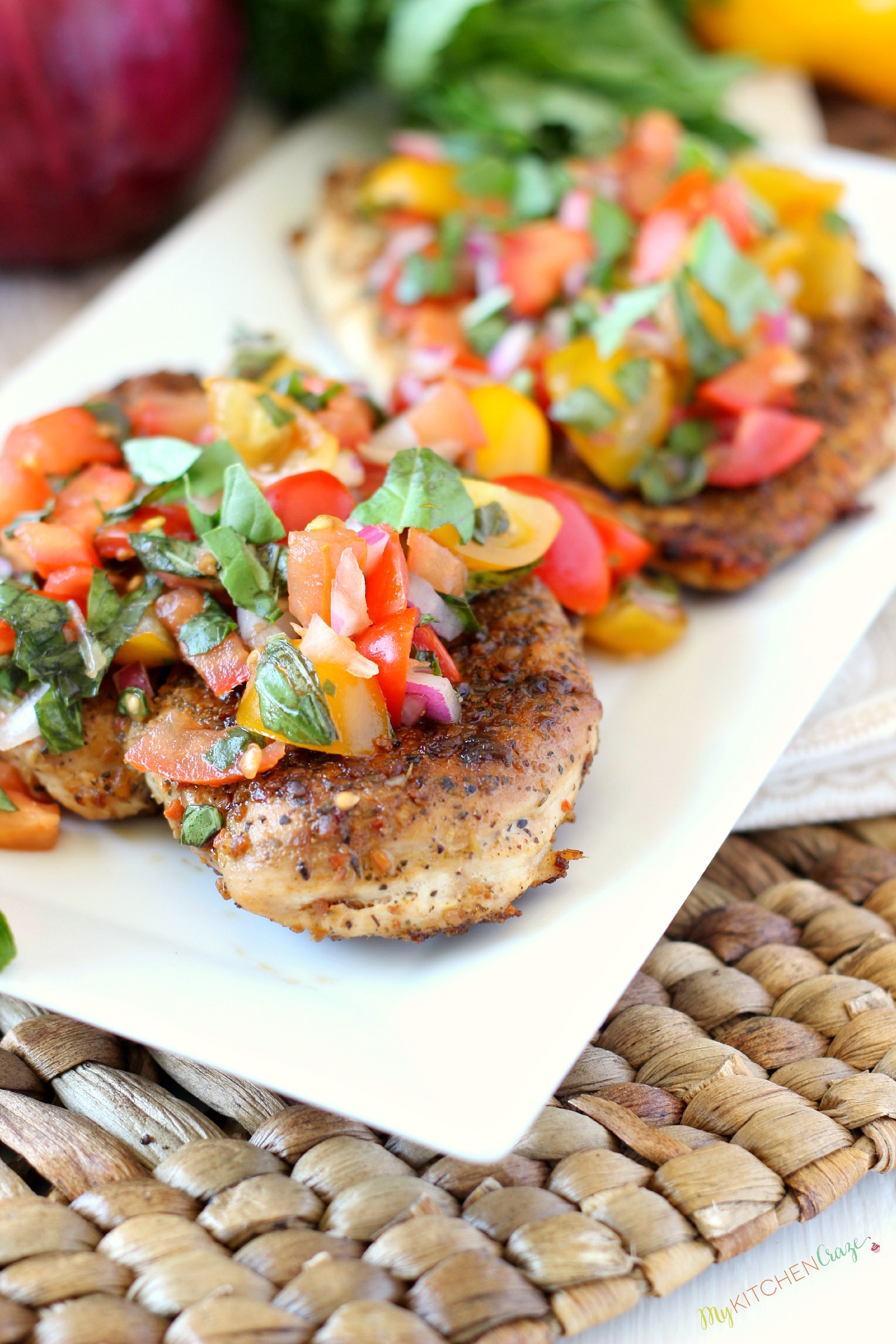 Bruschetta Chicken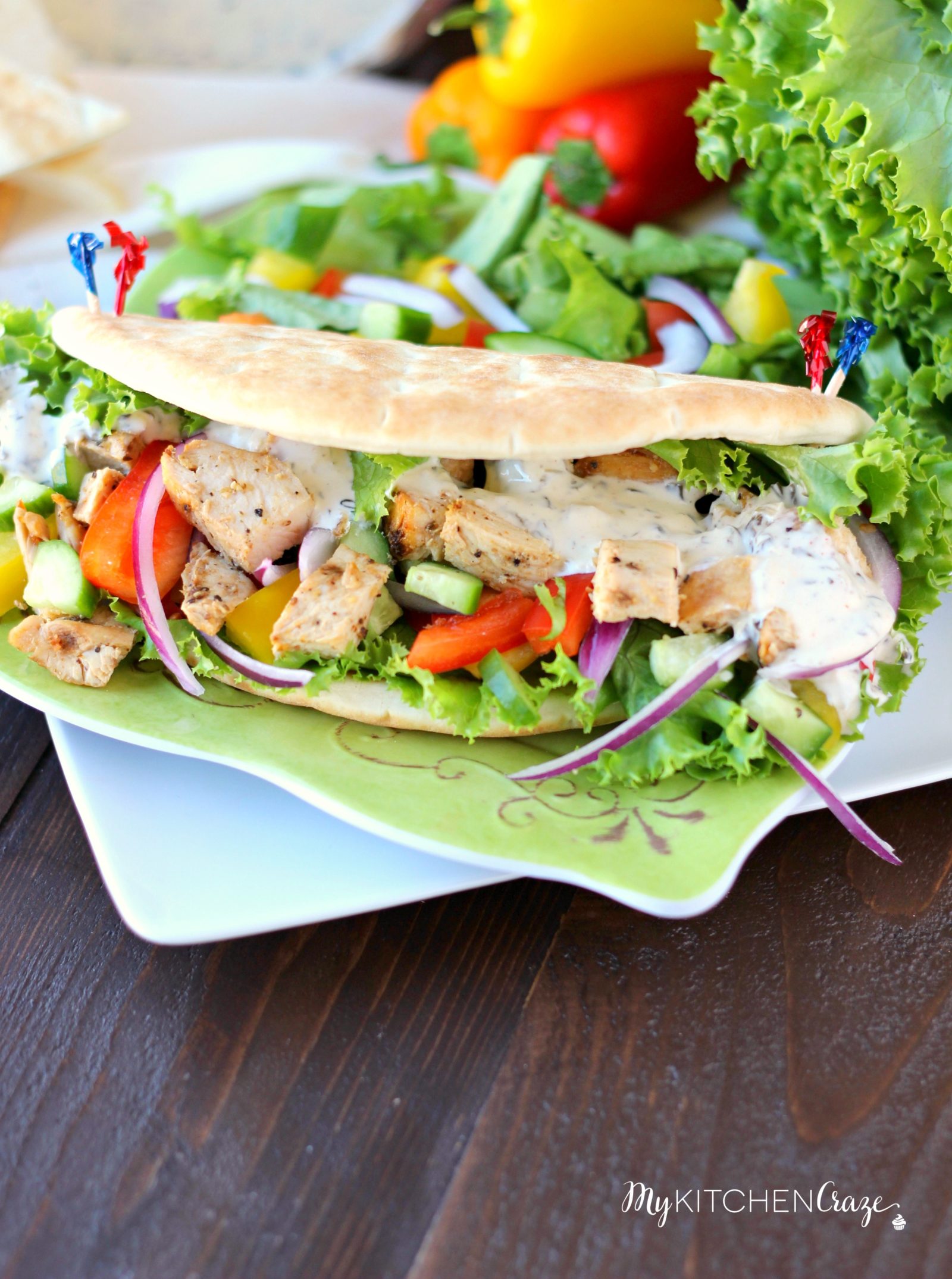 Chicken Pita Wraps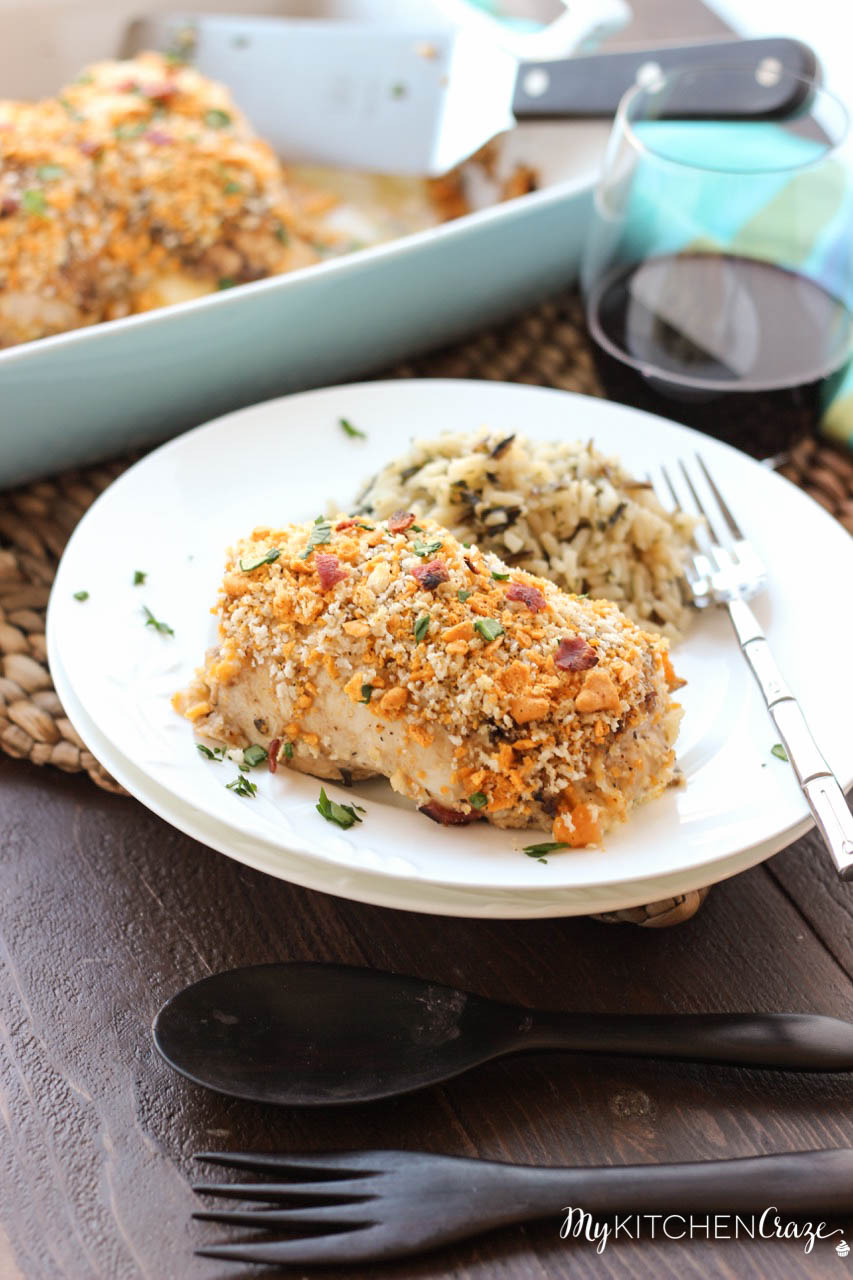 Spinach, Bacon & Cheese Stuffed Chicken
Here are some more fun chicken recipes:
Rosemary Almond Crusted Chicken by Tastes Lovely
Baked Margherita Chicken by Shugary Sweets
Southwestern Grilled Chicken Salad with Black Bean Bean Salsa by Kristine's Kitchen