Apple and Dates Snack Bites
Apple and Dates Snack Bites~ Packed with apples, dates, Cinnamon Pebbles, oats, and spices, these bite-sized snacks are delicious and will boost your energy to get you through the day.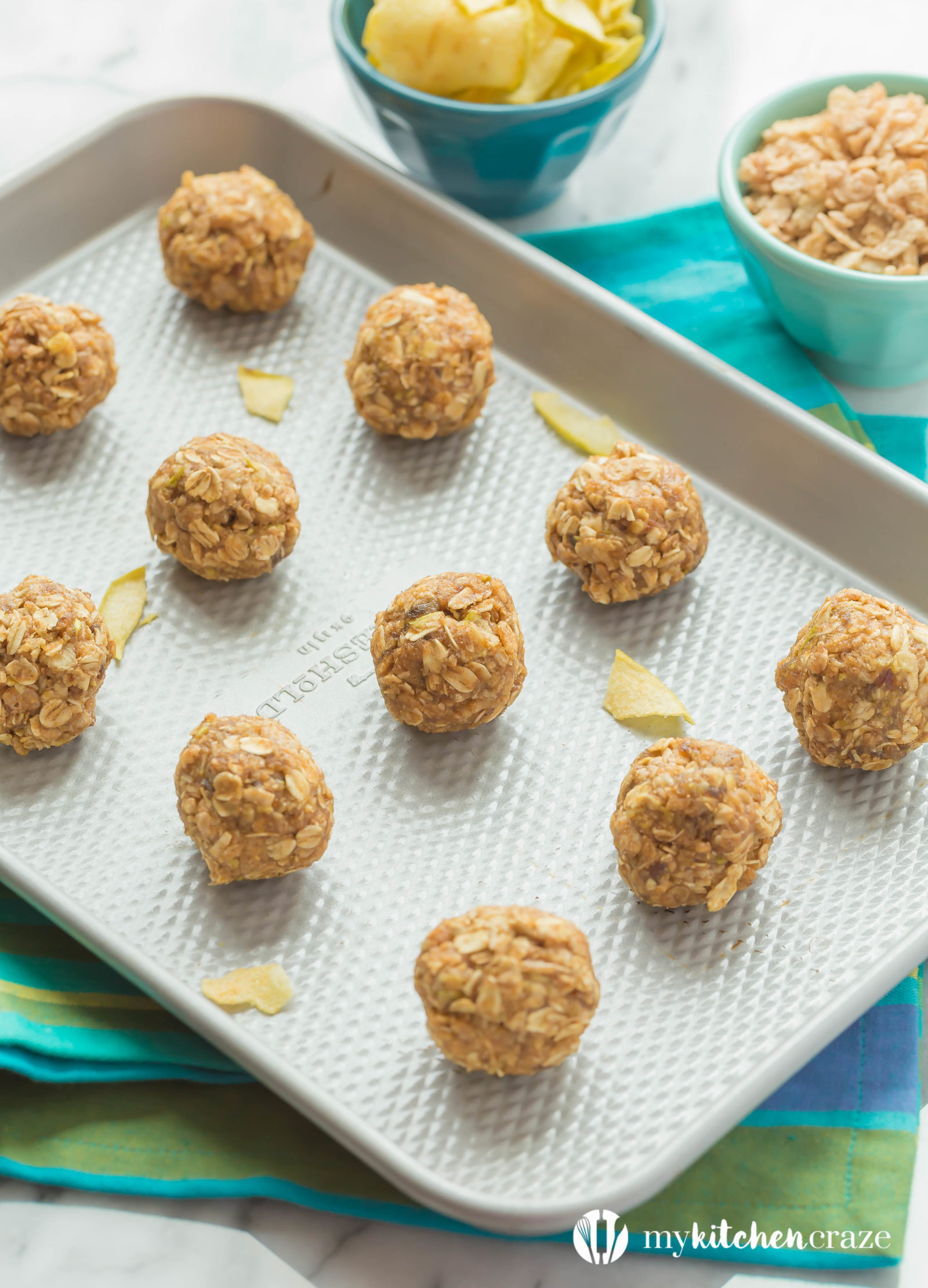 If you're like me, you need a little pick me up midafternoon. Every day around the time I need to pick up the kiddos from school or get have them come down from online school (thanks COVID), I want a snack. Most of the time I'll grab some fruit or a granola bar, but lately I've needed a little more umph and sweetness.
While I was shopping at Wal-Mart last week I saw these Cinnamon Pebbles, Malt-O-Meal Cookies & Cream and Malt-O-Meal Fruity Stars. I knew I had to buy them not only for the kids' breakfast, but also something to bake with. We're huge Fruity Pebbles fans, so I knew these Cinnamon Pebbles would be a hit too.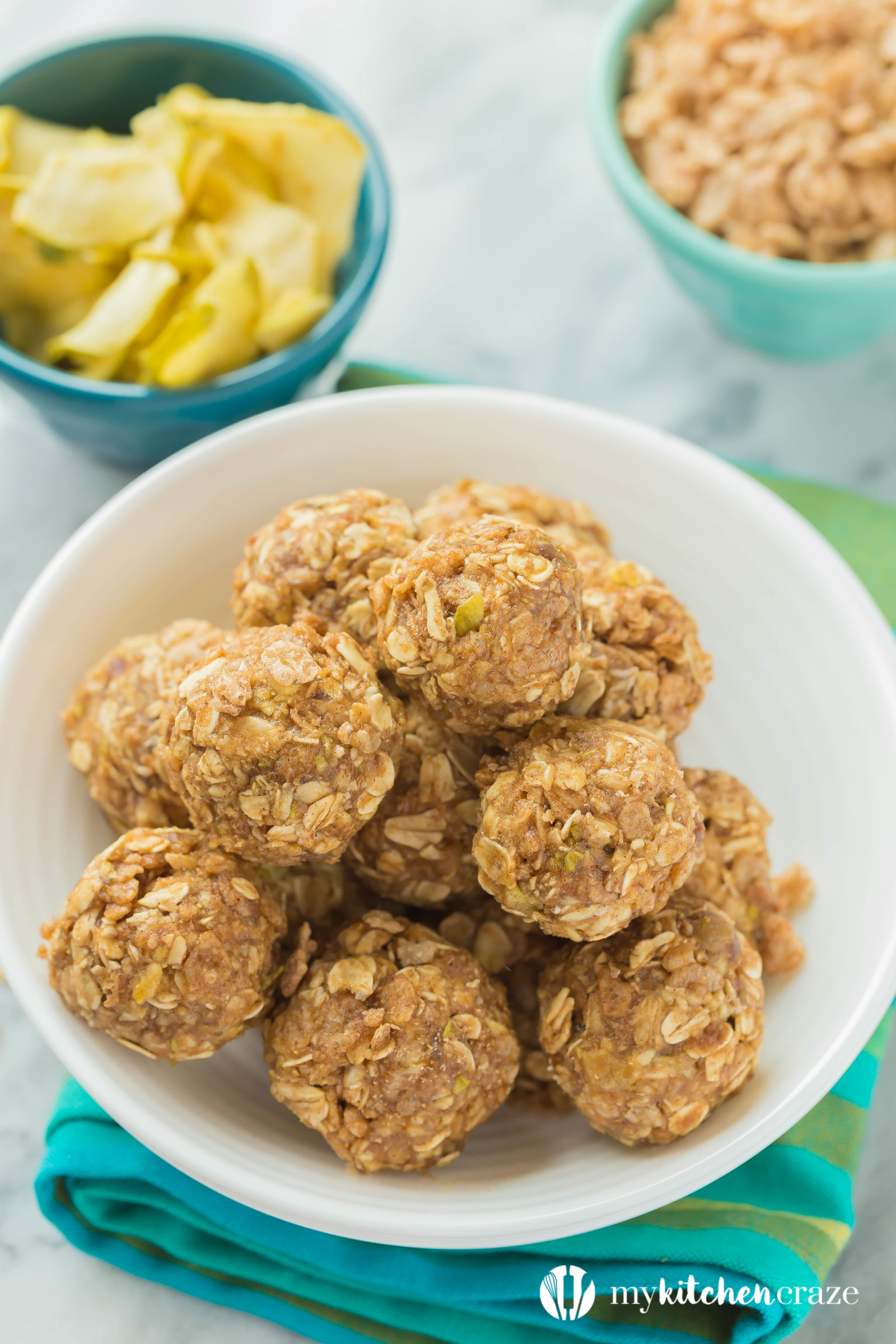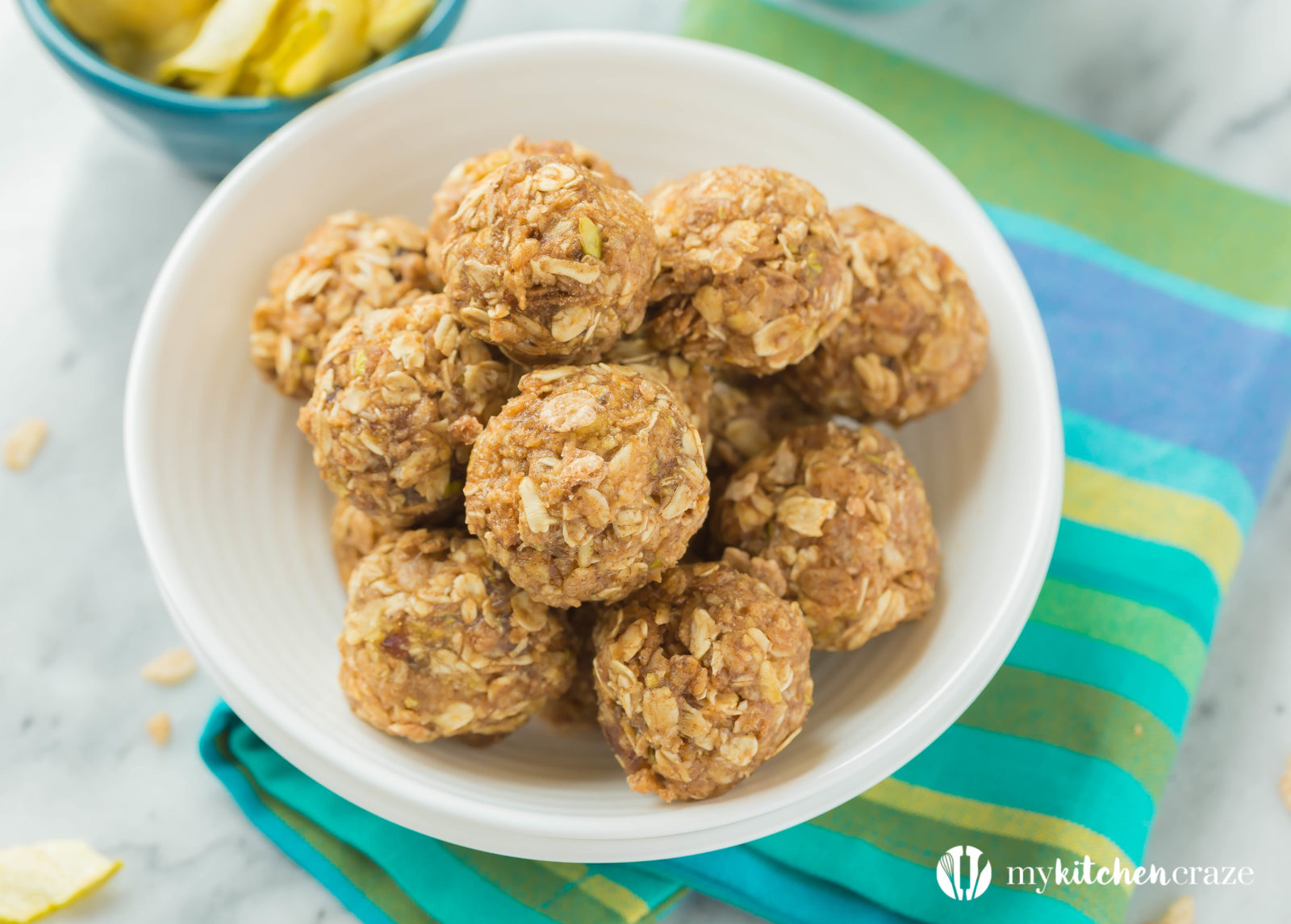 I remember growing up on Malt-O-Meal cereals and when I saw that the cereal never has any high-fructose corn syrup, I knew I had to get some for the kids! When I brought all the cereal home, the kids went nuts. They ended up having two bowls of cereal that day.
Fun fact! Did you know that the Pebbles Cereals (including Fruity, Cocoa, and the special limited edition flavors) have been around for over 40 years? 40 years they have been making mornings awesome!
After giving the kids their cereal fix, I knew I wanted to make a special treat with the Cinnamon Pebbles, but knew I needed to make something a little healthier for the kids and I. I needed something that would give me a boost of energy to get through the day!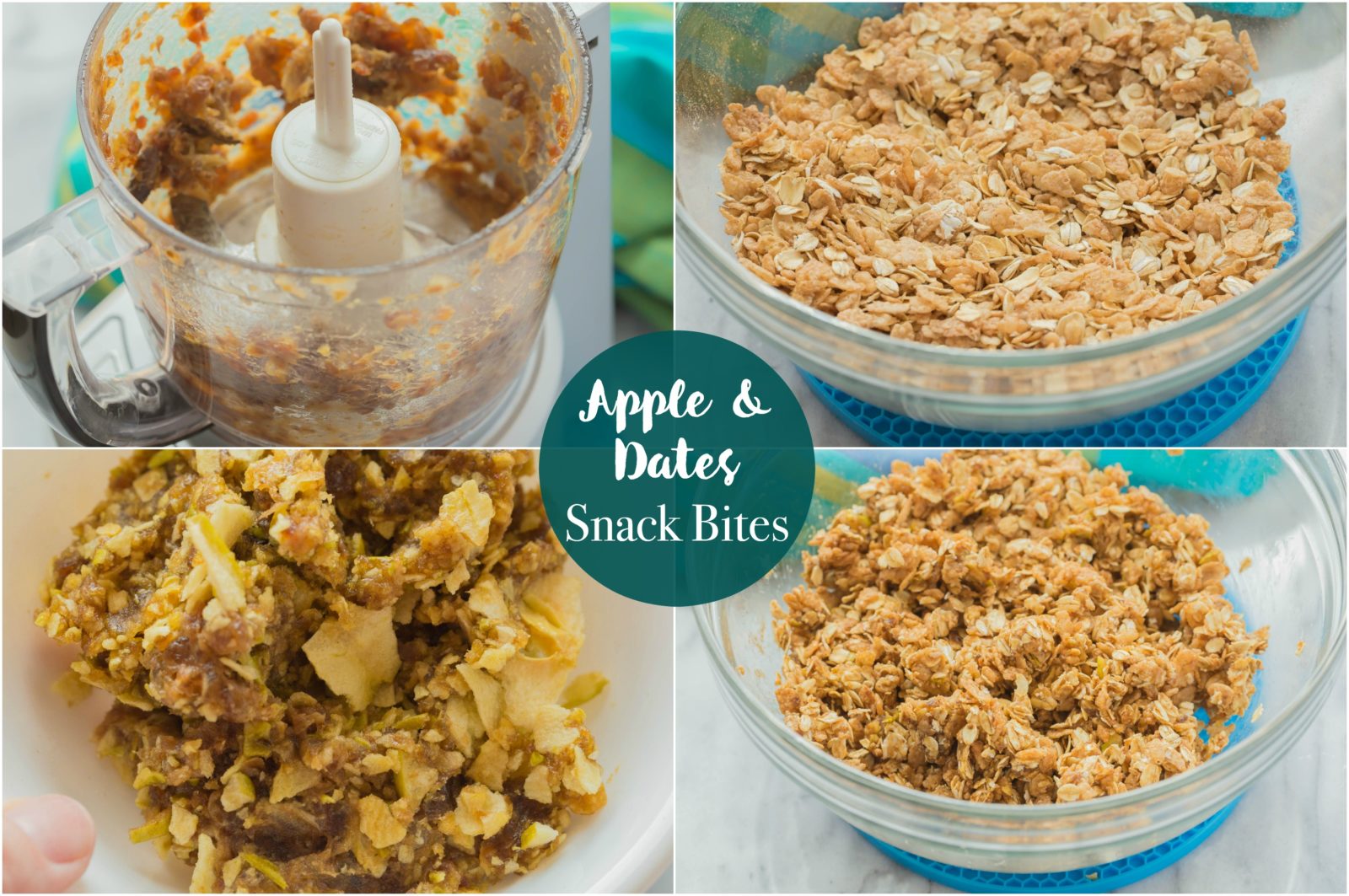 I had this amazing idea to make some energy bites and add in the Cinnamon Pebbles. I knew they would add such great flavor and crunch. I also wanted to stay away from a ton of sugar, so I used healthier ingredients.
I added in some dried apples and dates to sweeten up the bites. Then I added in some oats, cereal and spices. Everything came together nicely and tasted amazing! In fact, they tasted so good that I ended up eating three bites while I was waiting for the kiddos. Oops.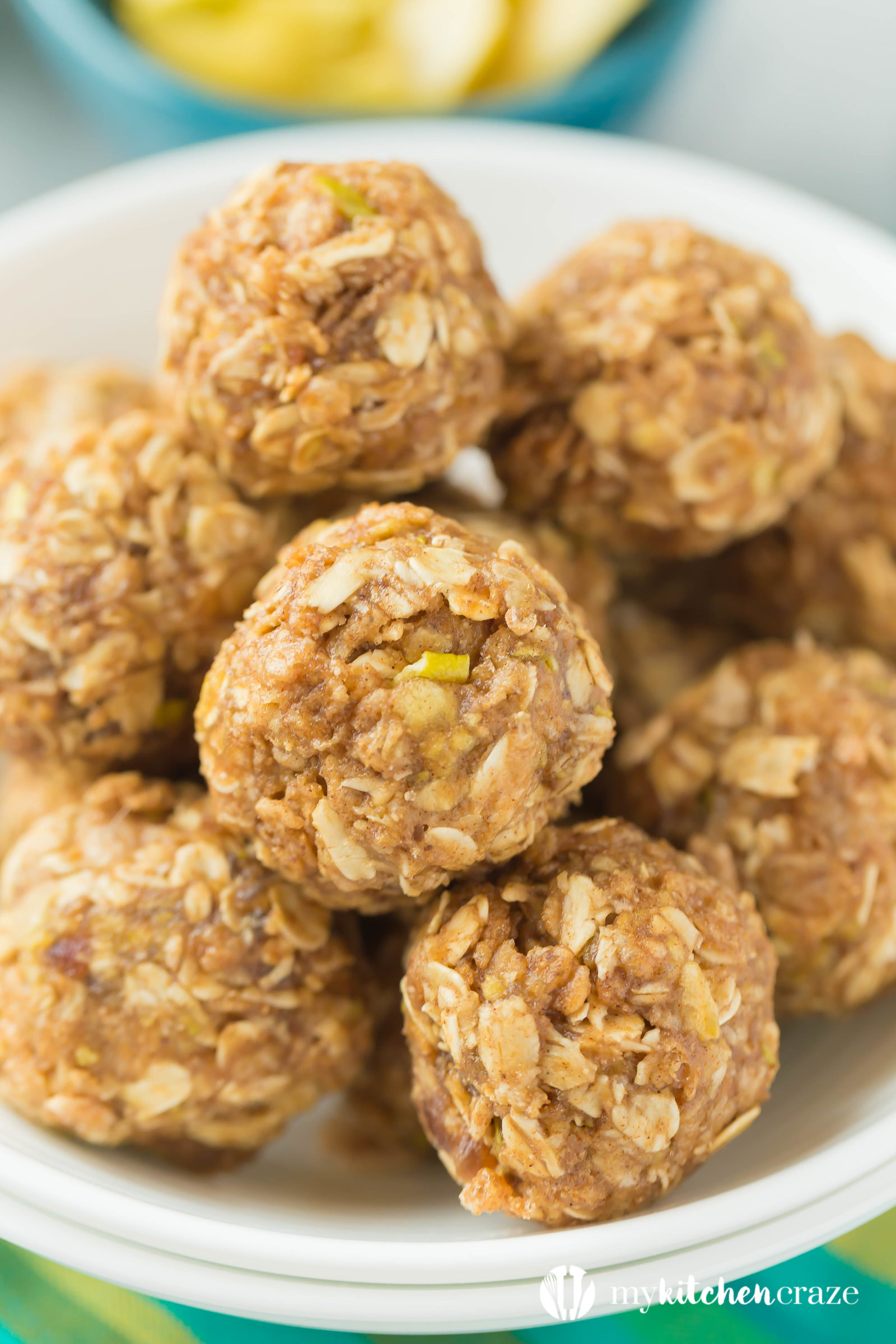 If you're in need of a pick me up, then you need to make these Apple & Date Snack Bites! The family, and you, will enjoy them, promise!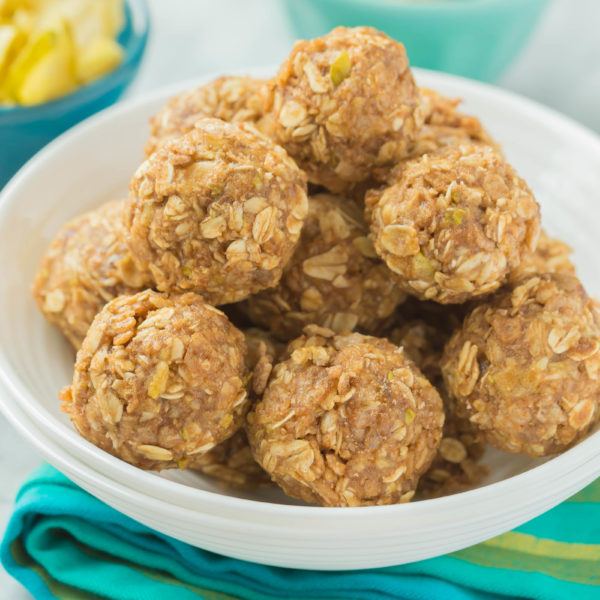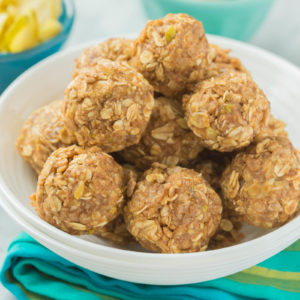 Get the Recipe:
Apple & Dates Snack Bites
Ingredients
¼

cup

medjool dates

,

pitted

¾

cup

dried apples

1

cup

Cinnamon Pebbles

1

cup

old-fashioned oats

½

cup

cashew or almond butter

1

tablespoon

maple syrup

1

teaspoon

cinnamon

2-3

tablespoons

water
Instructions
     Place dates in water for 10 minutes.

   Using a food processor or strong blender, blend dates until they are in small pieces. Add in dried apples and pulse for a few seconds to break up.

   In a medium bowl, add in Cinnamon Pebbles, oats, nut butter, maple syrup and cinnamon. Mix well.

   Add in date/apple mixture and mix until everything is incorporated. If you noticed the mixture is a little dry, add in 1 tablespoon of water at a time, until moist.

   Place in the refrigerator for a minimum 30 minutes.

   Once chilled, roll into balls (whatever size you like) and place in an airtight container. Keep refrigerated for up to 1 week.

    Enjoy!