Pumpkin Biscotti ~ Better than any treat you'll get at your local coffee shop, this decadent and fall inspired treat will be a winner in your home. Make sure to make a cup of coffee or tea with it. They pair perfectly together!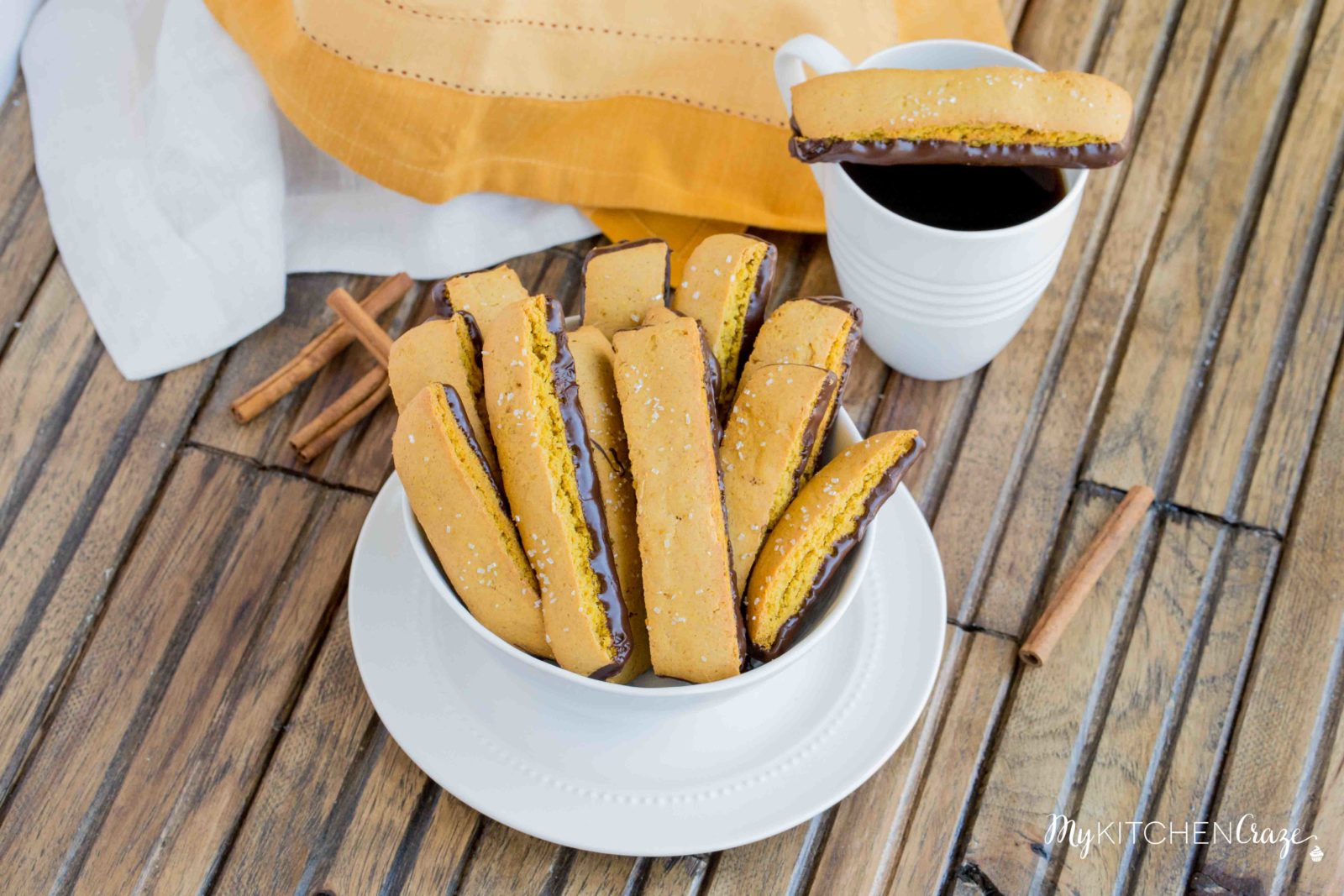 Yay, it's officially Fall! You know what that means, right? It's time to go crazy for pumpkin, cool weather and earlier nights. I love when it gets darker earlier actually. I'm not one of those that likes it getting dark at 8pm. I'm a night girl, so if it doesn't get dark until 8pm then I feel like I need to stay up until midnight and that doesn't do well for me the next morning. 🙂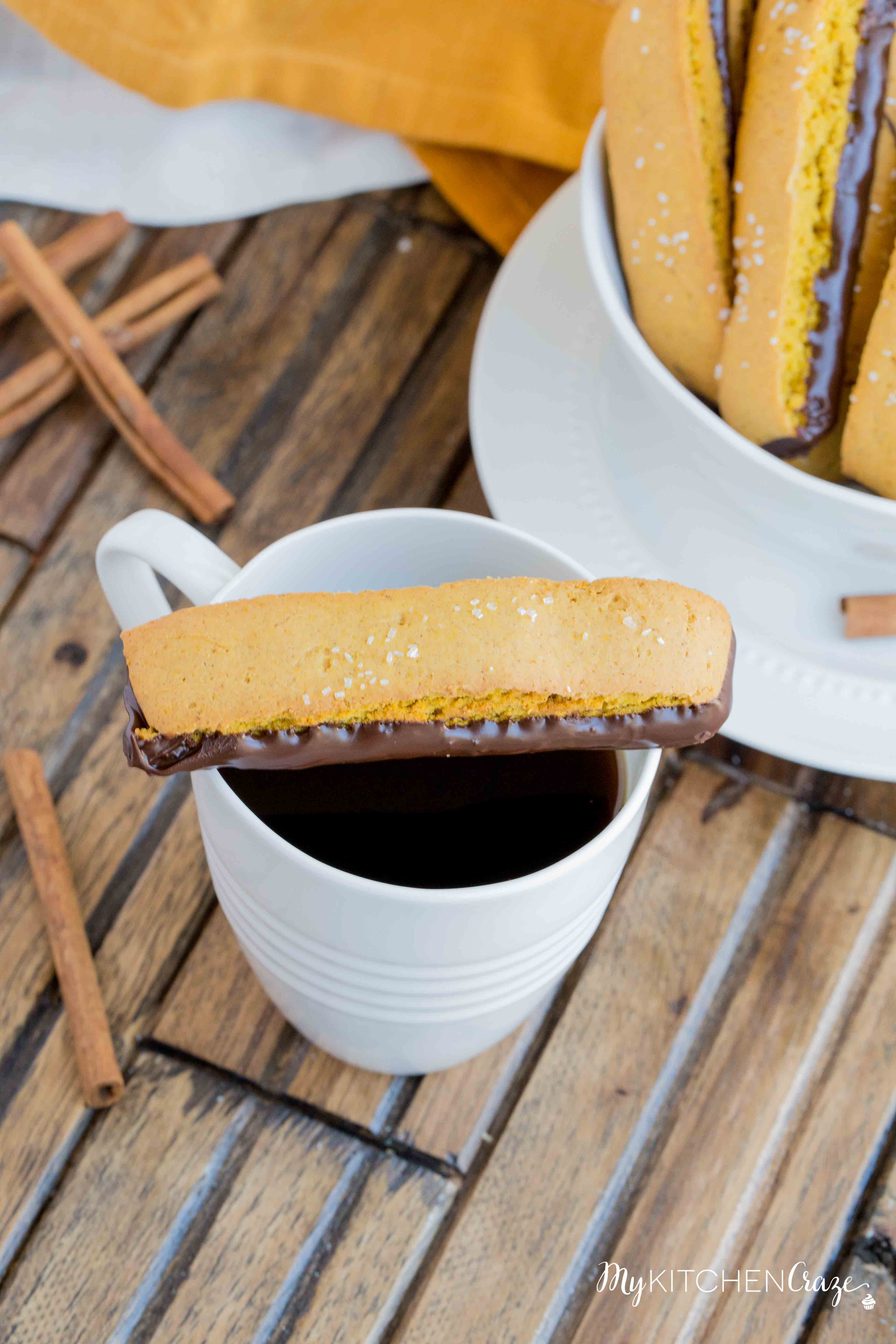 And don't get me started on the weather. I live in the desert, so I am so looking forward to cooler times ahead. Why is it when it's cooler you crave things like pumpkin, apples, sweaters and warm drinks. I love everything about the cooler weather, but my favorite is pumpkin.
I'm a huge pumpkin lover. I love anything and everything about it. How about you? Some people are iffy about pumpkin, but not me. Today I wanted to share a fun recipe with you. Something you can have with a cup of coffee on those cold days and sit by the fire.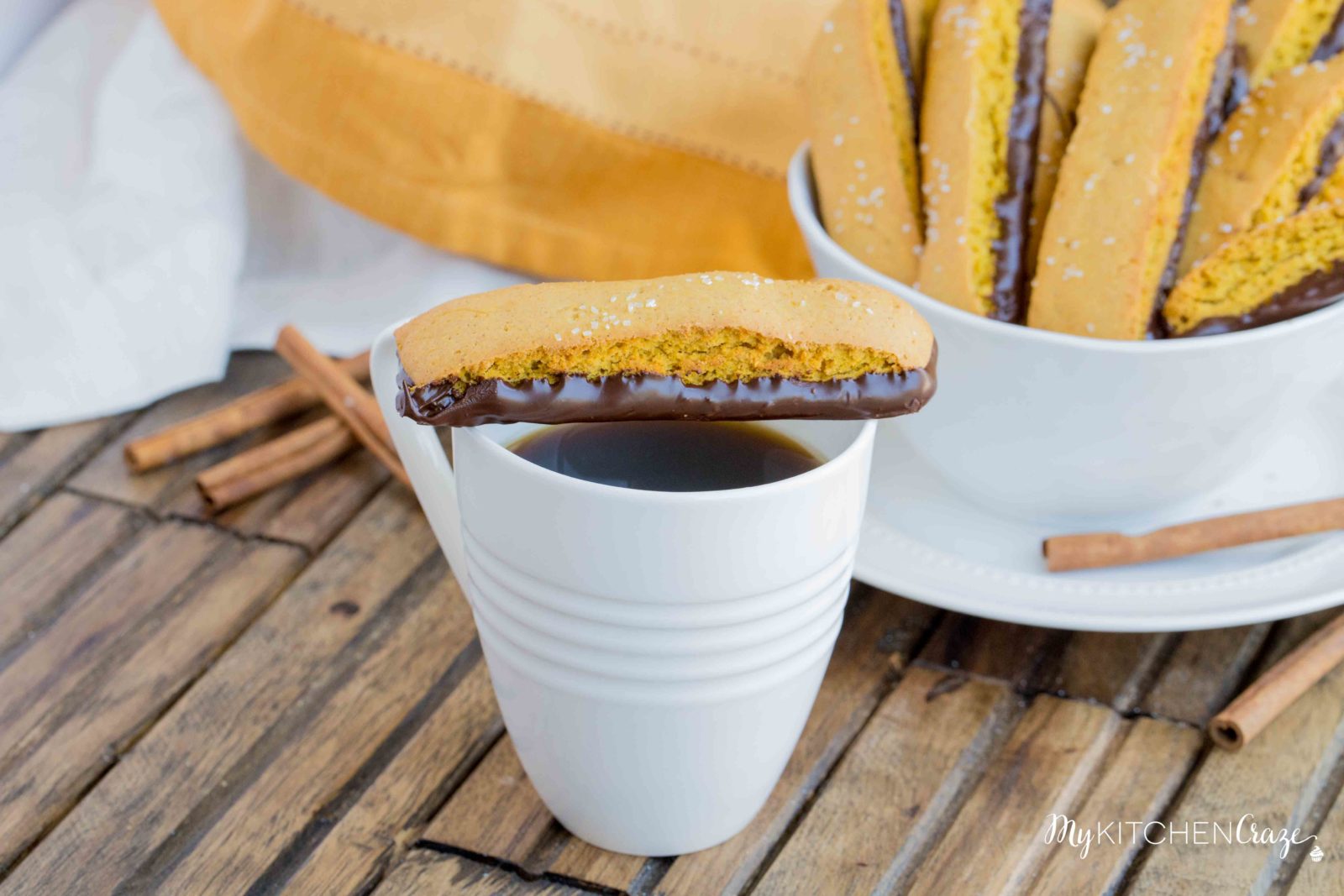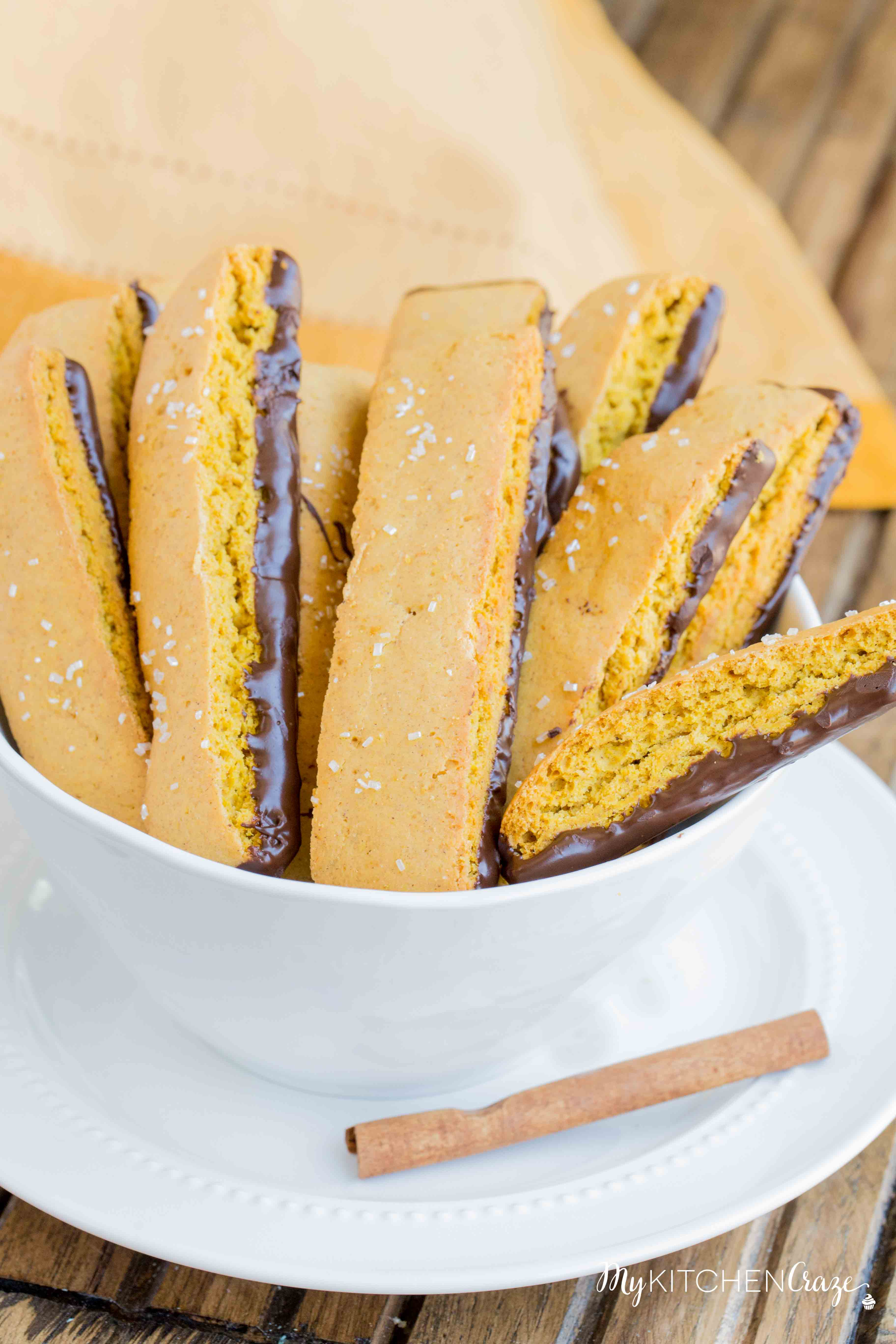 Have you ever made biscotti before? I always thought biscotti was one of those things you could only get at a coffee shop. Until about 5 years ago when my girlfriend, Jessica was over for the weekend and she told me we should make biscotti. We made it and feel in love. Her and I love biscotti so much, that when I made these pumpkin biscotti I package some for her and mailed them to California for her. She finished them in 3 days, haha.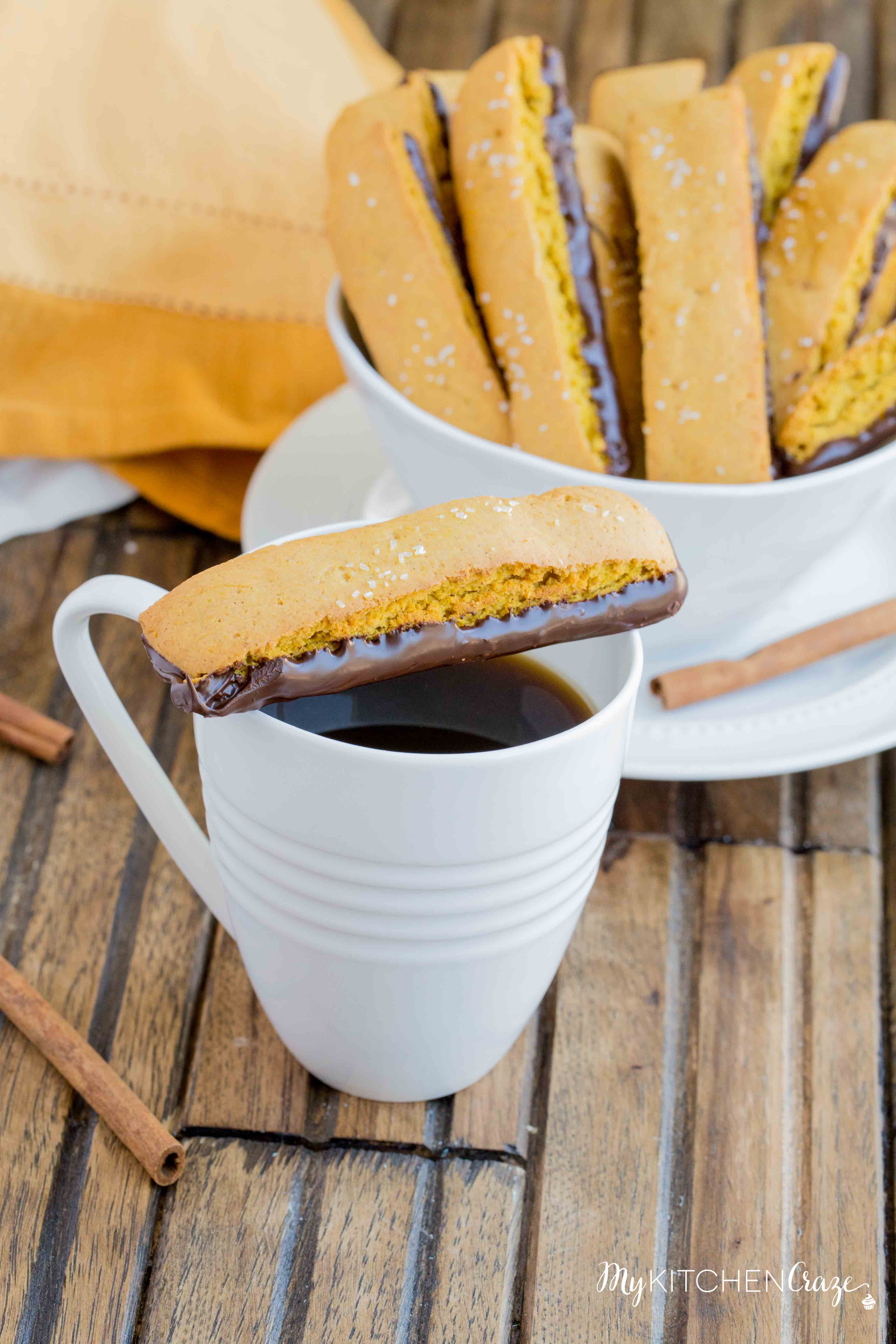 This biscotti is sweet but not overly sweet. I ended up adding some dark chocolate because I always love a little oomph with my biscotti's. You could add or leave. The choice is yours. You have to be patient when making biscotti. The key is to dry it out, but not burn it. Biscotti is a crunchy texture, hence the reason most drink or should I say dunk it in their coffee or tea.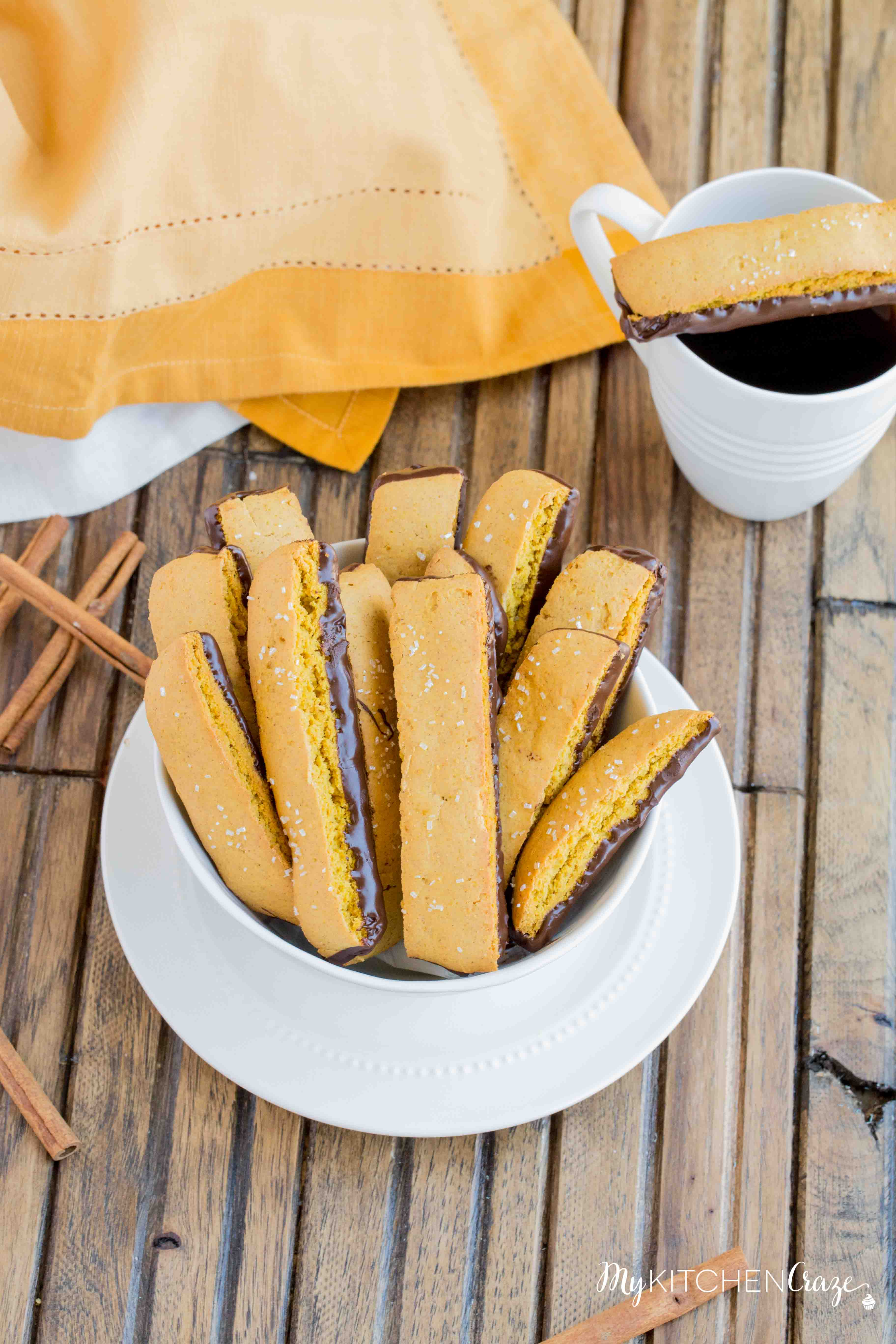 If you've never made biscotti or you're a biscotti lover like me, I highly suggest you make this recipe this Fall season. Grab that blanket, cup of coffee/tea and a few pieces of Pumpkin Biscotti. It will make your day. Enjoy!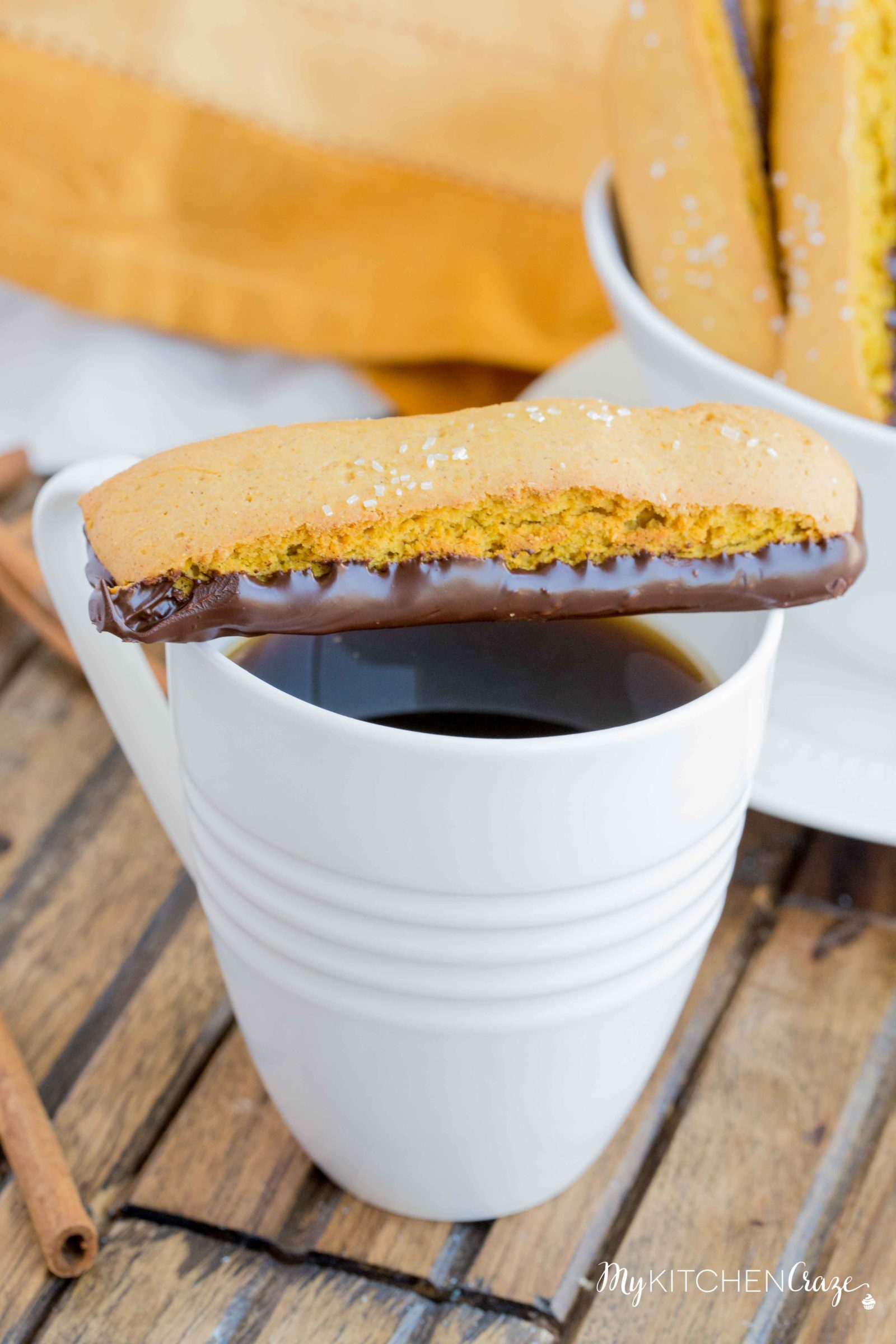 THIS POST FIRST APPEARED OVER AT THE WEARY CHEF WHERE I'M A CONTRIBUTOR! HEAD OVER TO SEE WHAT ANDI'S COOKIN UP!
Servings: 4 -8
Pumpkin Biscotti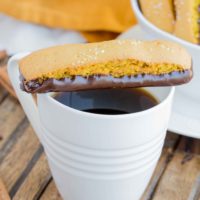 Print
Ingredients
4 tablespoons softened unsalted butter
2/3 cups sugar
1 1/2 teaspoons pumpkin pie spice
1 teaspoon ground cinnamon
1 1/2 teaspoons baking powder
1/2 teaspoon salt
1 large egg
1/2 cup pumpkin purée
2 cups all-purpose flour
coarse white sparkling sugar for topping
1 10 oz bag of dark chocolate chips
1-2 tablespoon heavy cream
Instructions
Preheat the oven to 350°F. Lightly grease baking sheet; set aside.

In a medium bowl, beat the softened butter, sugar, spices, baking powder, and salt

Add in the egg and pumpkin purée. With your mixer on a low speed, add the flour.

Mix until just combined.

Divide the dough in half. Place one half onto the greased baking sheet and shape it

into a 10" x 2 1/2" log. Repeat with second half of the dough. Make sure to pat

them into long rectangles. Smooth out the top and sides with yours hands. If the

dough is a little to sticky, add some flour to your hands.

Sprinkle the coarse white sparkling sugar on top of both logs.

Bake the dough for 25 minutes. Remove it from the oven and let sit 10 mins.

Starting at one end cut into 1-inch biscotti pieces working your way down. Repeat

with second log. Arrange each biscotti pieces on their sides.

Bake another 20-25 minutes. Remove from oven and place on a wire rack. Let cool completely before applying chocolate.

In a small bowl, add dark chocolate and 1 tablespoon heavy whipping cream.

Microwave for 30 seconds, stir with a rubber spatula. Microwave an additional 30

seconds, stir until melted through.

Dip the bottom ends of biscotti in the chocolate. Place upside down on a wire rack until hardened and set. If you're having a hard time with your chocolate hardening, place in the refrigerate for roughly 30 minutes.

Enjoy! Biscotti will keep for 5-7 days in the refrigerator or an air tight container.