Lemon Chicken Orzo Soup
It's never to late to enjoy a nice bowl of soup. This Lemon Chicken Orzo Soup is perfect if you're feeling under the weather or just craving some delicious soup. It's loaded with vegetables and packed with flavor. This soup is pure comfort food and you're going to love it!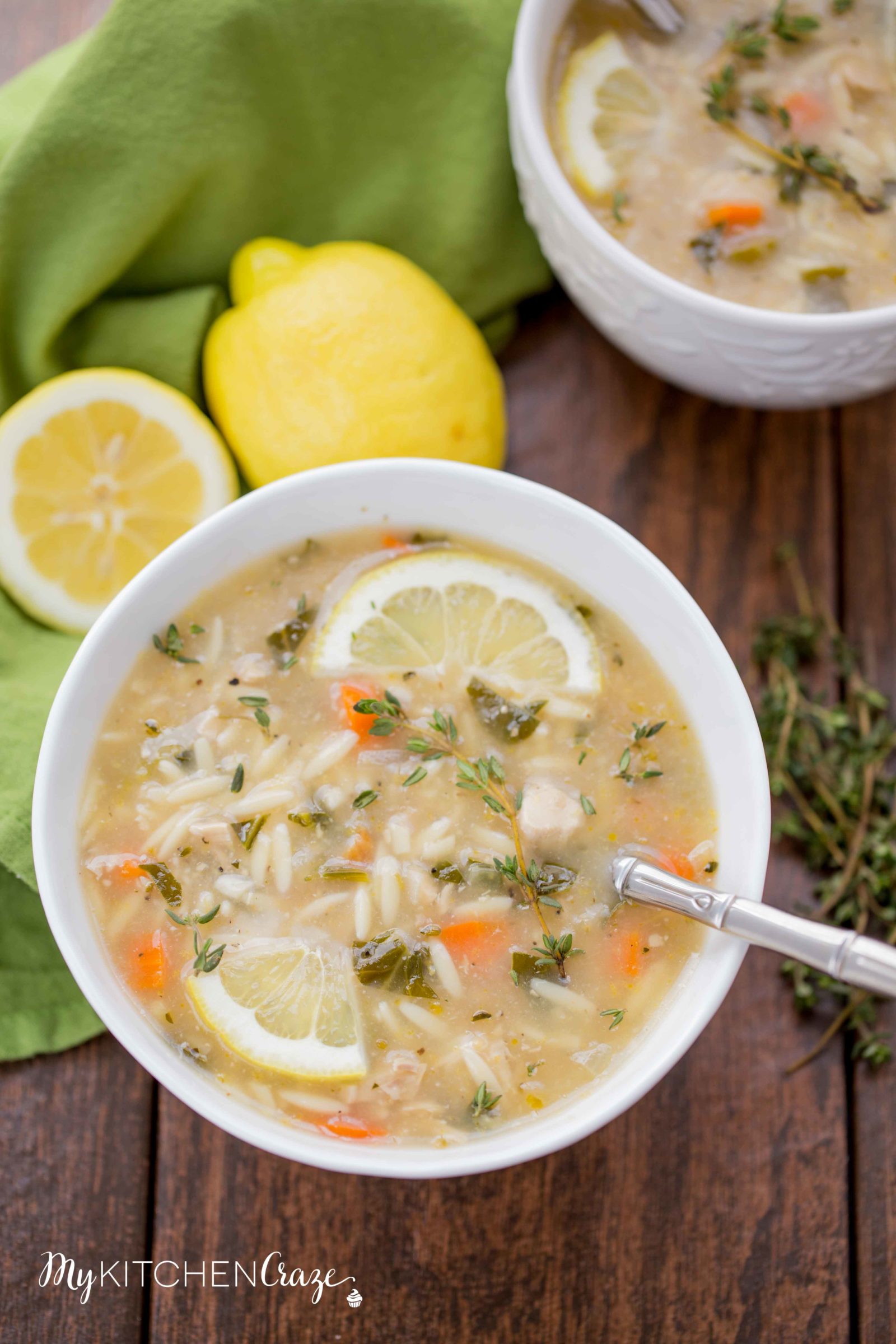 Can we discuss this weather we're having. Crazy right? I feel for all of you back east. You have it worse than I do. I think mother nature needs to decide if she wants it cold or hot. None of this back and forth stuff. I'm getting tired of being too cold or too hot.
Two weeks ago it was starting to get warm out, so I thought it was time to bring out the shorts. I was wearing them for a few days, then bam it was cold again. I remember one day I was wearing shorts and I need to go to the grocery store. People were looking at me like I was crazy for wearing shorts. I will agree that it was pretty chilly that day, but it's not like it was snowing or anything. Geez people relax.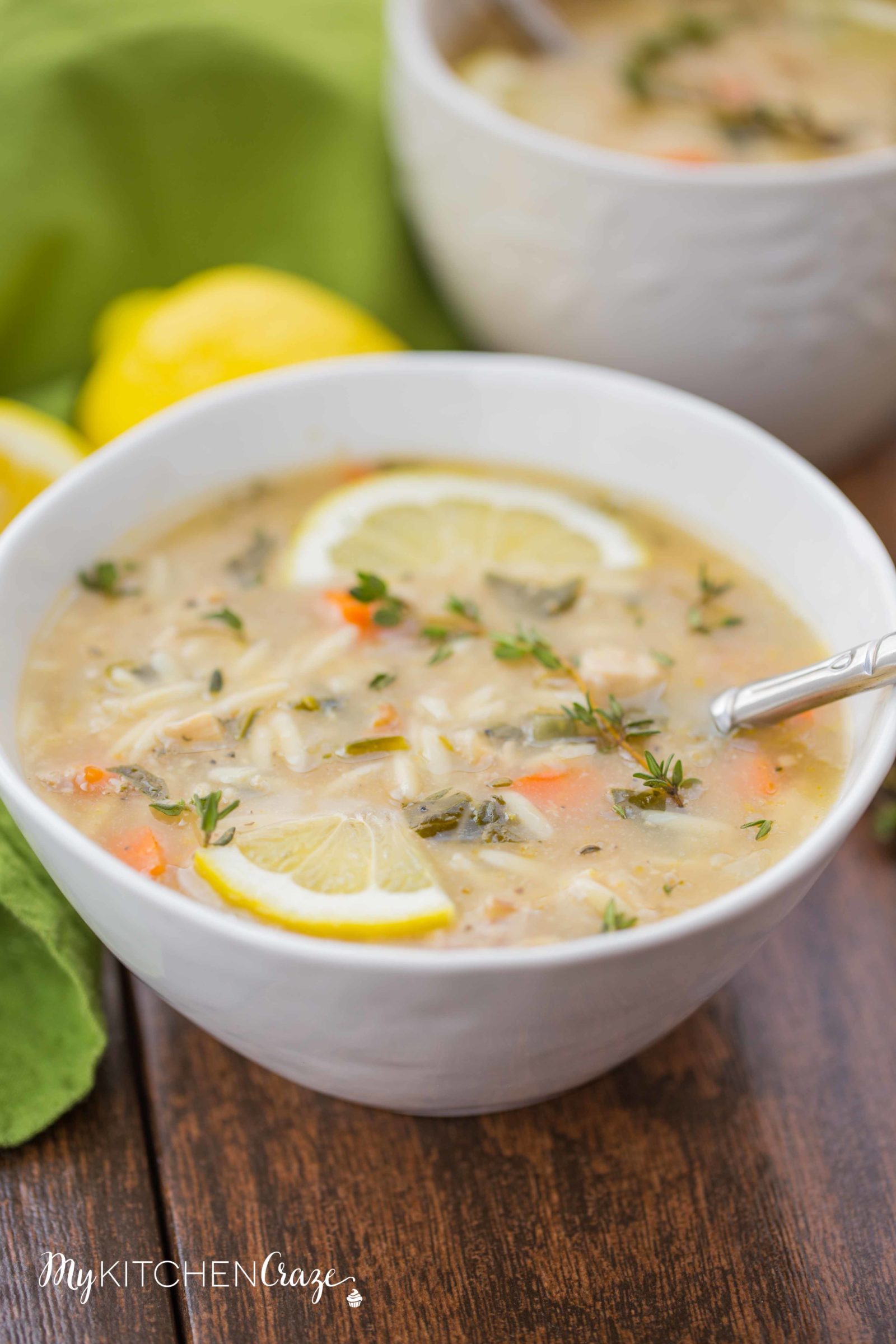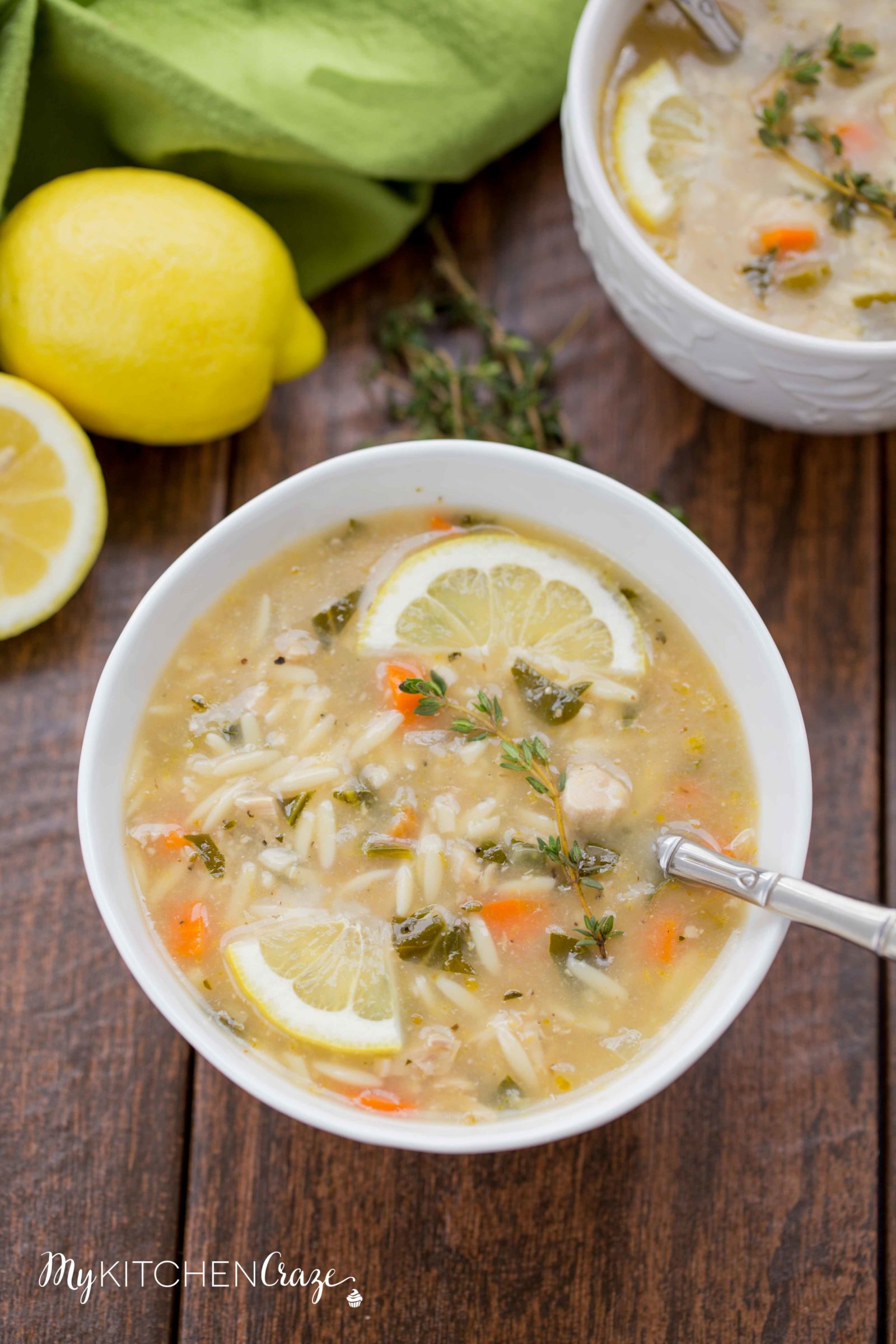 That was the day I got sick too. Boo. One of the hardest things about living in the desert is the constant changing temperatures. One second it's freezing outside and the next it's blazing hot. Once it gets really how the stores and shops crank their a/c down, so when you go from extreme hot to extreme cold, you're bound to get sick.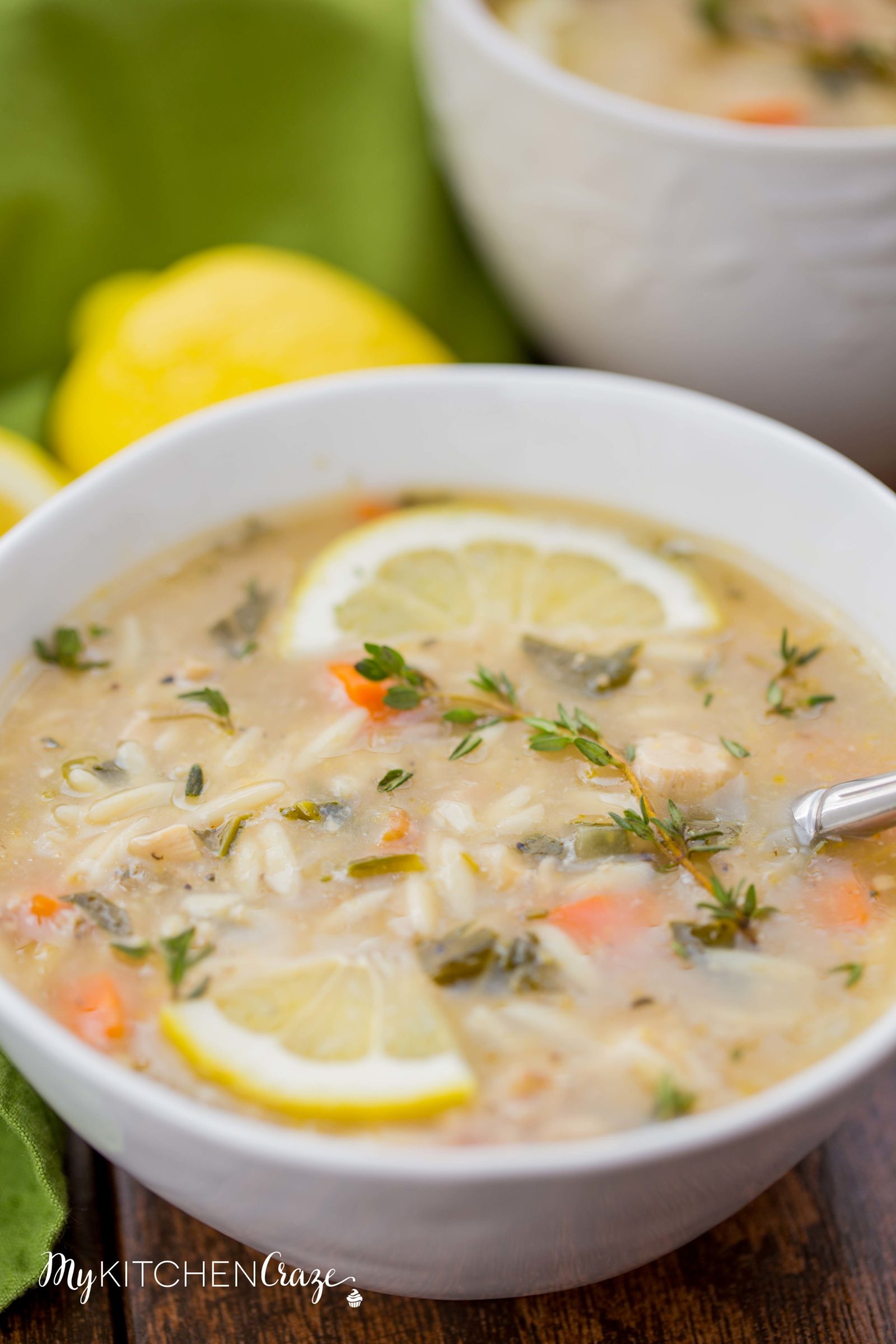 Well…I finally got the bug. I really thought I was in the clear this year. My daughter got sick twice, my son got it two times too and Sean had it once. But everyone was over it and wham I wake up with a 102 fever, sore throat and body aches. What really sucks was I was supposed to go to Palm Springs to visit my parents. That didn't happen. Enter sad face. There was no way I could drive 4.5 hours each way without wanting to curl up in a ball.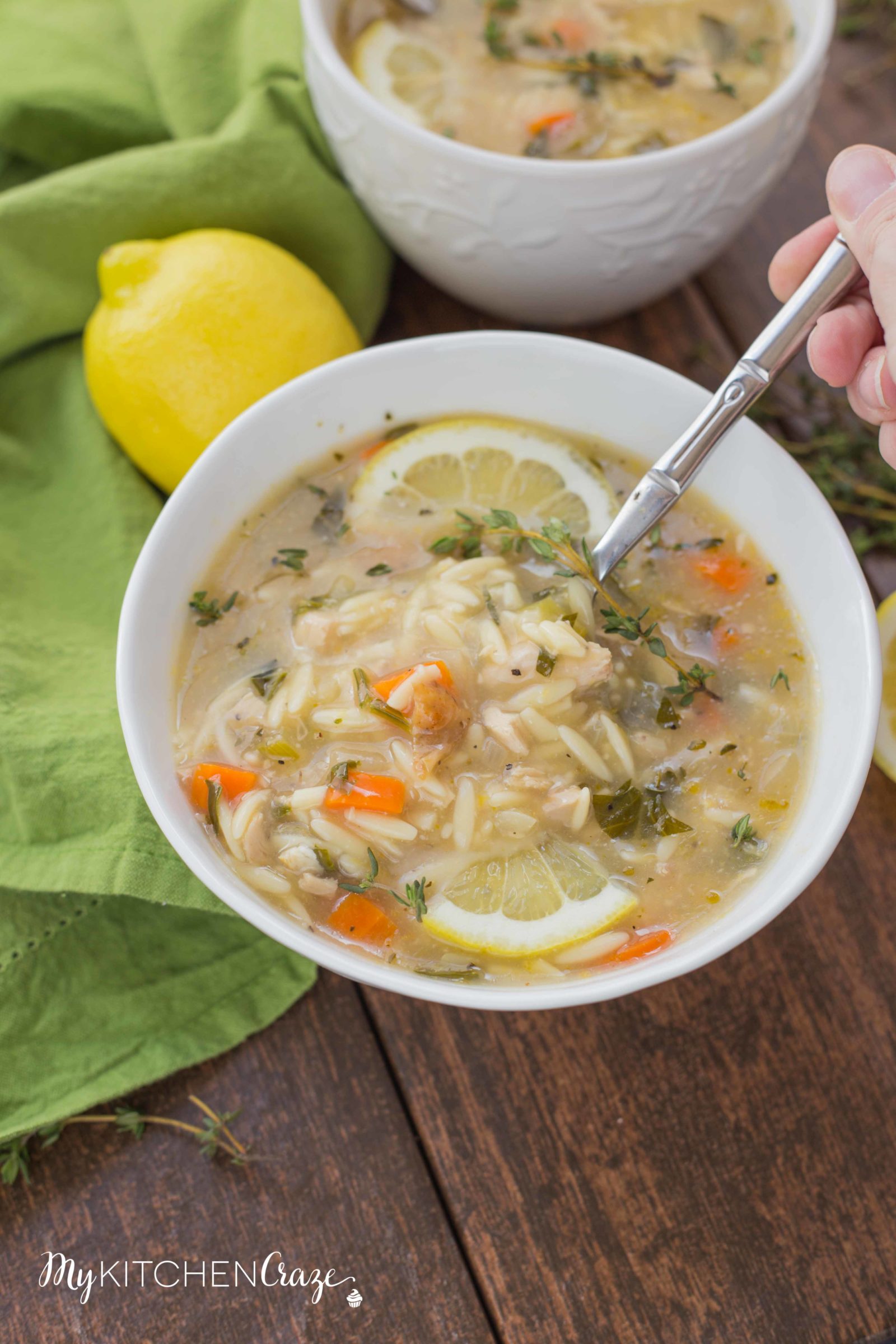 I don't know about you guys, but when I get sick I always crave soup. Not a heavy soup, but a light broth-y delicious soup. I remembered when I was sick last year around this time Panera Bread had a delicious Lemon Orzo Soup. I wanted to re-creat that soup because I knew it would be good for me and it makes a lot so I didn't need to make another soup while I had the bug.
I got the base recipe from all recipes, then I added my own twist. In order to save some time, I used a rotisserie chicken. You could also make your own chicken if you want, but I was feeling yuckie and just wanted out of the kitchen.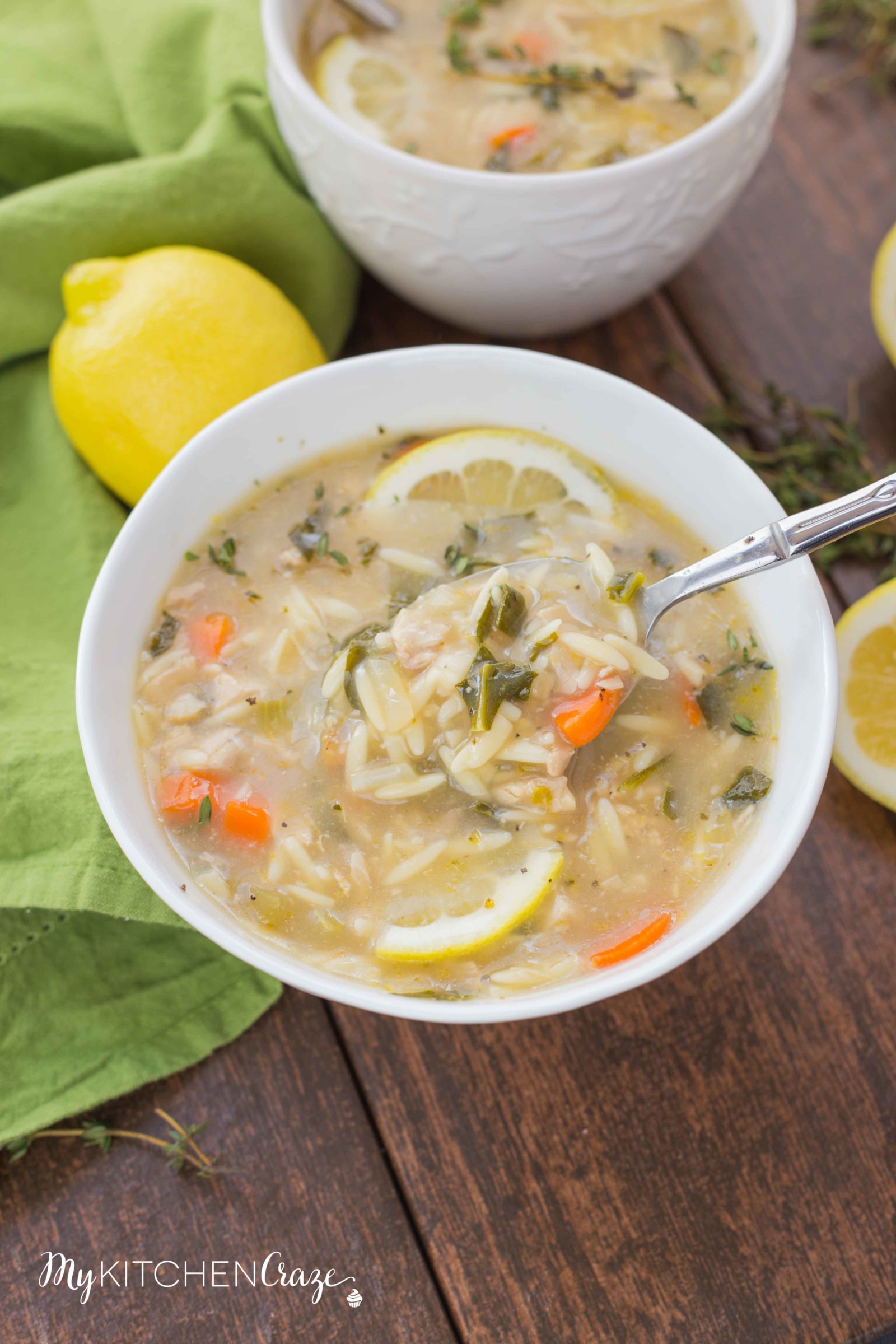 I can't tell you how amazing this Lemon Chicken Orzo Soup is. Dare I say it tastes better than chicken noodle soup. It's so light and refreshing. It will make you feel better instantly. Sean and the kids loved it as well and they were all healthy at the time. Sean even said that I have to make this every time one of us is sick because it was that good.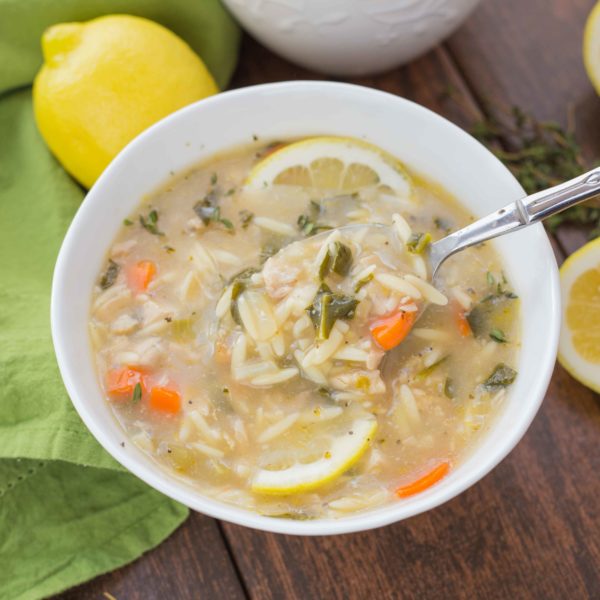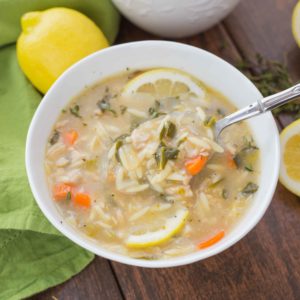 Get the Recipe:
Lemon Chicken Orzo Soup
Ingredients
1

cup

uncooked orzo pasta

1

teaspoon

olive oil

2

large carrots

,

chopped

3

ribs celery

,

chopped

1

medium onion

,

chopped

3

cloves

garlic

,

minced

1

teaspoon

fresh thyme

1/2

teaspoon

dried oregano

1

teaspoon

salt and pepper

,

or to your liking

1

bay leaf

3

32 ounce cartons low-sodium chicken broth

1

lemon

,

tested and juiced, about 1 heaping tbsp zest and 1/4 cup juice

1 1/2

cup

rotisserie chicken

,

chopped

1

cup

baby spinach

,

roughly chopped

1/4

cup

grated Parmesan cheese
Instructions
Bring a large pot of water to a boil. Cook orzo in water until almost done, about 5 minutes. Drain and rinse with cold water. This will stop the orzo from cooking and becoming too soft. Set aside.

In a large soup pot or dutch oven, add olive oil and bring to medium heat. Once hot, add the carrots, celery and onion, cooking until the onions become translucent and vegetables soften, about 7 minutes. Add minced garlic and cook for additional minute.

Add thyme, oregano, salt, pepper and bay leaf. Stir to combine all the seasoning and cook 30 seconds. Slowly add the chicken broth, lemon zest and juice. Stir to combine.

Bring the chicken broth to a boil. Once boiling, reduce heat to medium-low and simmer for 10 minutes, covered.

Turn heat up to medium heat, add orzo and chicken. Cook for 5 minutes at a low boil, covered. This will give the orzo a chance to finish cooking and soften. Make sure to cover, or the pasta will absorb all the liquid. If that happens, just add some more chicken broth.

Lastly, add the baby spinach and Parmesan cheese. Turn heat off and cover for 3-5 minutes.

Ladle soup into bowls and enjoy!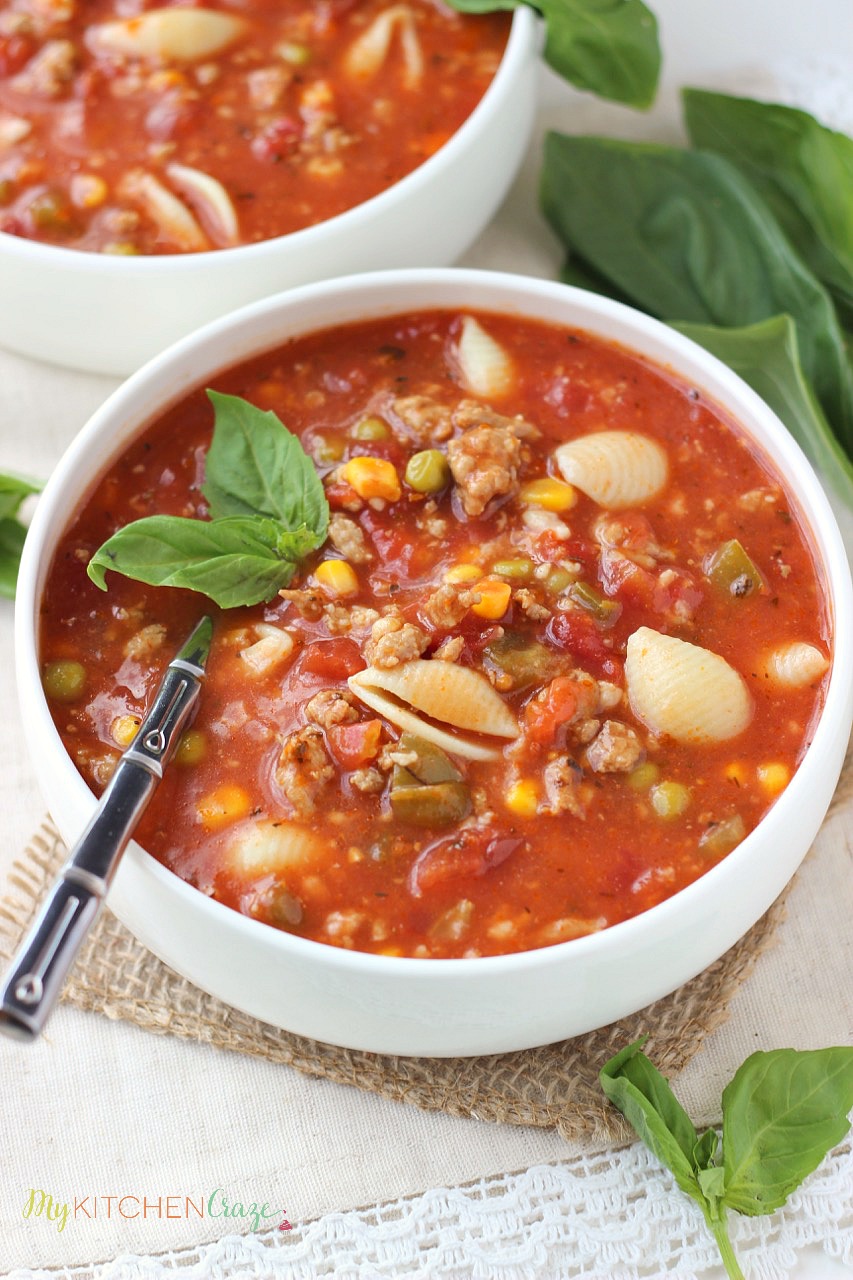 Italian Turkey Soup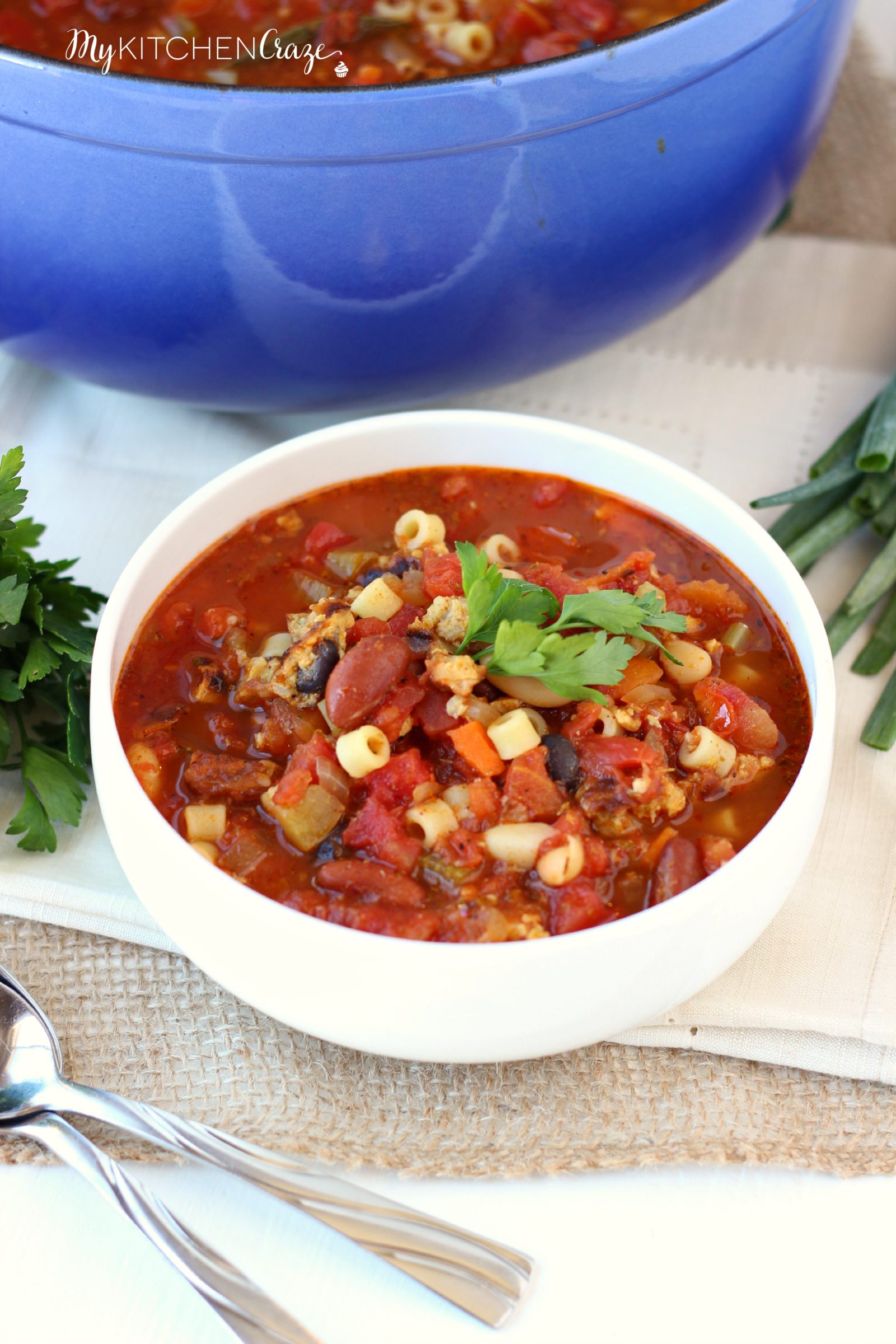 Pasta E Fagioli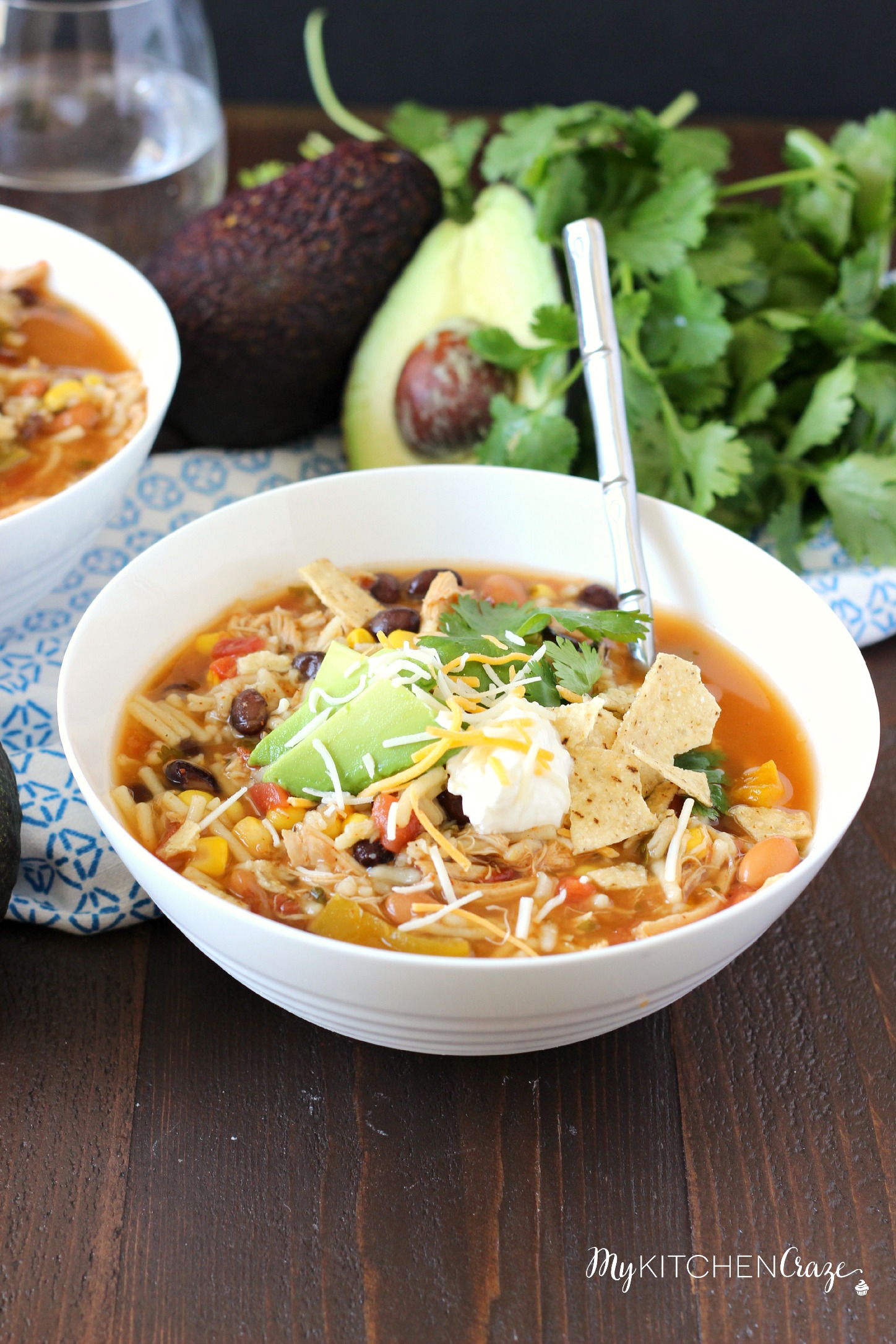 Taco Soup
More soup recipes:
Lemon Orzo Soup with Turkey Mini Meatballs by Flying on Jess Fuel
Turkey Tetrazzini Soup by The Recipe Rebel
Lemon Chicken Quinoa Soup with Spinach by My Sequined Life