Pumpkin Cheesecake Bars
When you combine pumpkin & cheesecake together, what do you get? Delicious PUMPKIN CHEESECAKE BARS! These bars are creamy with a crunchy topping and crust. Yum!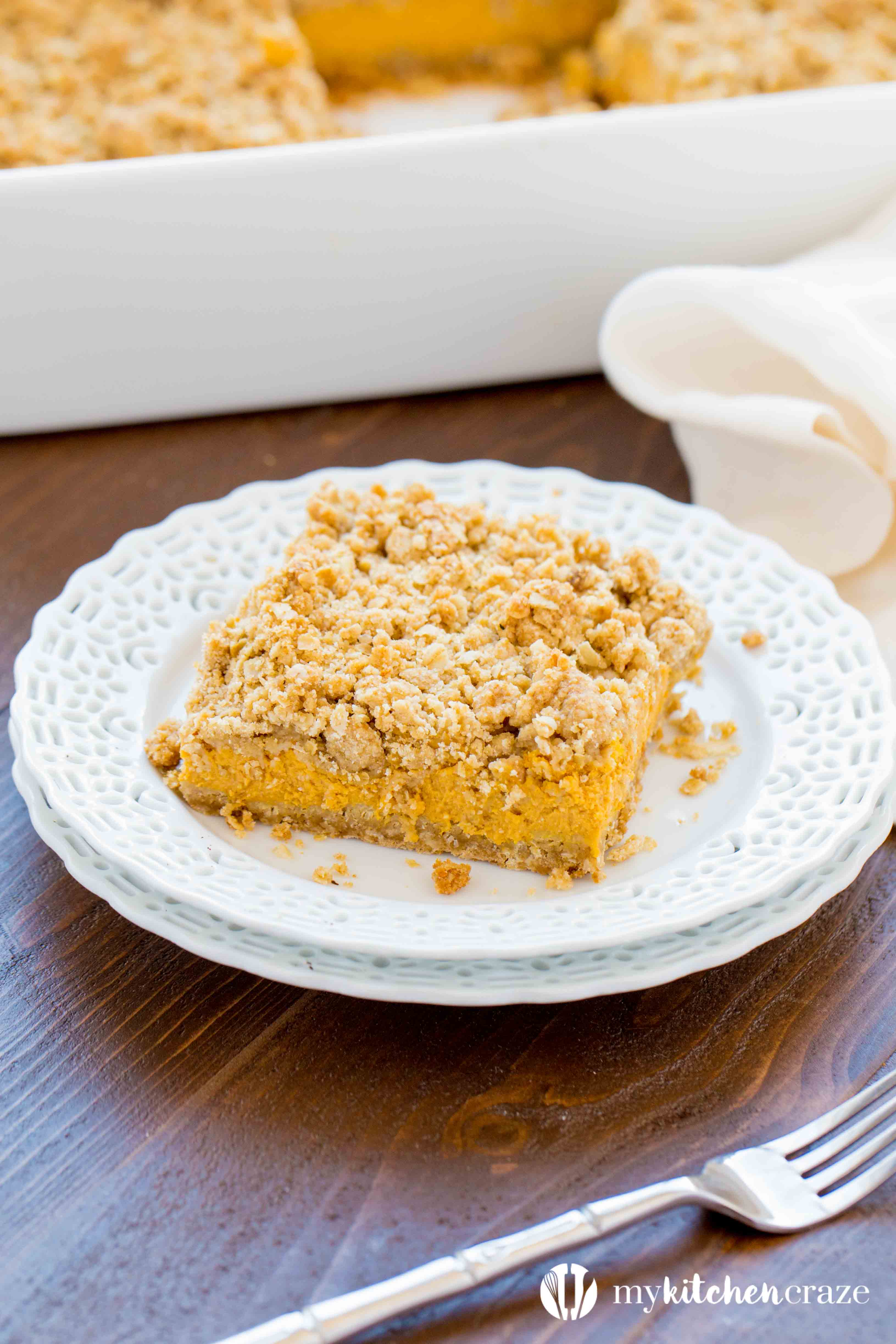 Well…this year went by fast. I feel like I blinked and now it's the holiday season. I shouldn't complain though. I was so over the 115 heat waves and the constant a/c running.
These days I have my windows open and my yankee candle on all day! I love this time of year. It's my favorite out of all the seasons. I think mostly because I'm over the heat but I also love the feel and smell in the air. It's the perfect combination.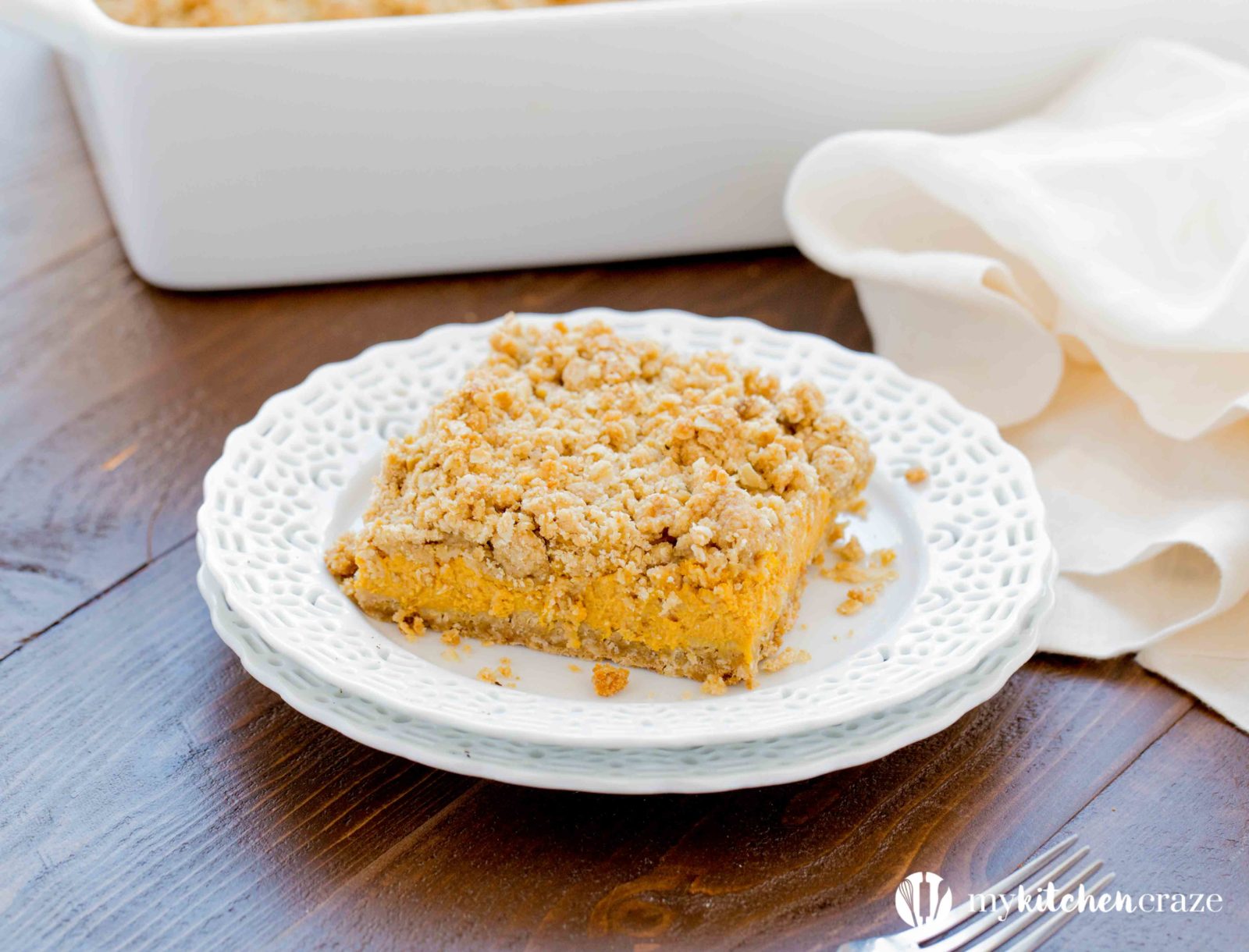 I love watching my boy play soccer and the kids play outside all weekend. It's a time where we can turn the tv off and be outside with out the heat killing us. I also love having my evening coffee and dessert out side. Now I have to tell you that I'm ready to move onto Christmas treats, but I had to share one last pumpkin recipe with you all.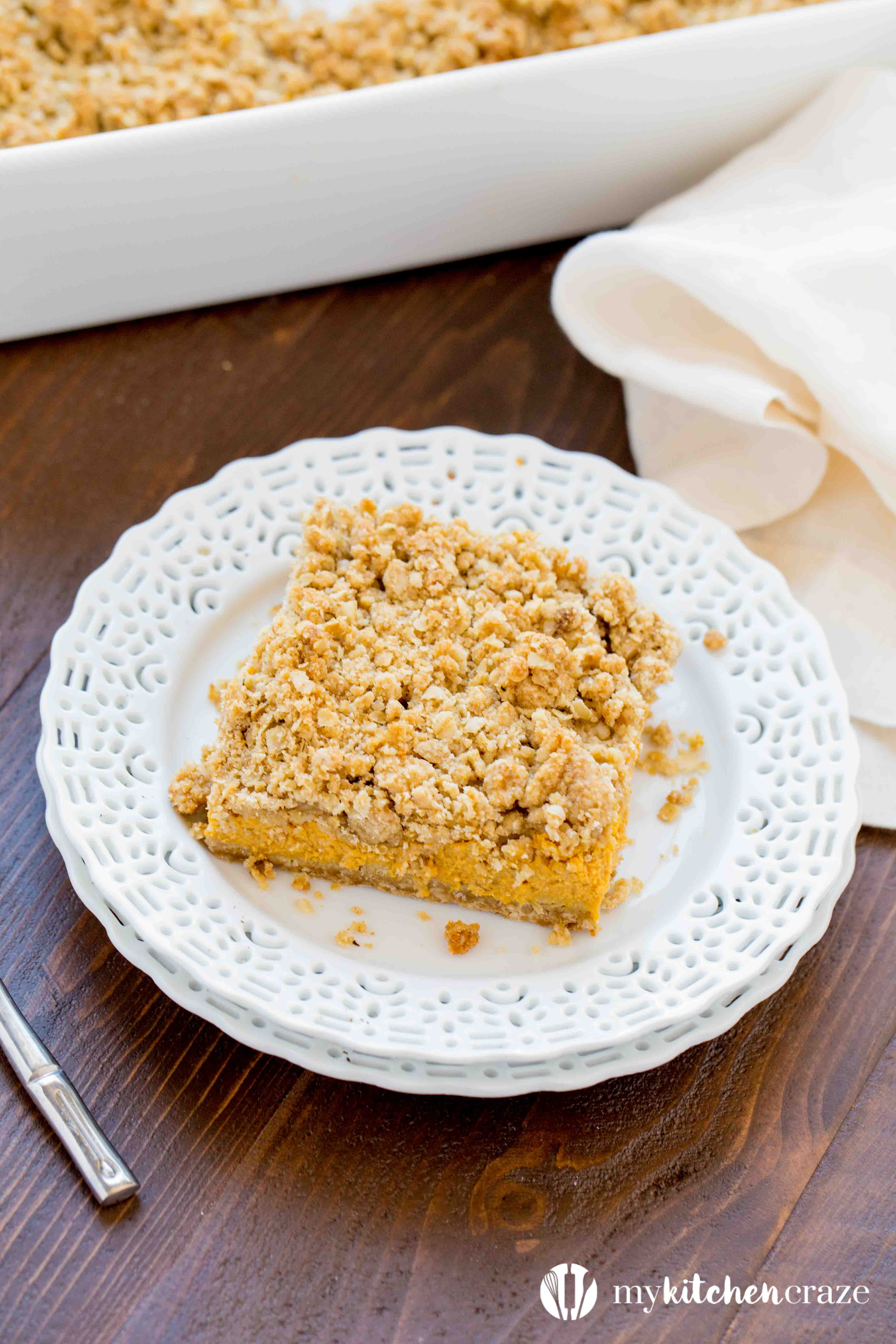 Yep you heard me right. One more pumpkin recipe. Here it is guys. These Pumpkin Cheesecake Bars are the last of the season, then it's on to Christmas and the New Year. So let's enjoy this post okay! It's no secret that I'm obsessed with bar recipes. I have these ones, these, these and can't forget about these too.
It was only natural that I had to make some sort of pumpkin bar. I knew I had to throw some cheesecake in there…because duh who doesn't love cheesecake.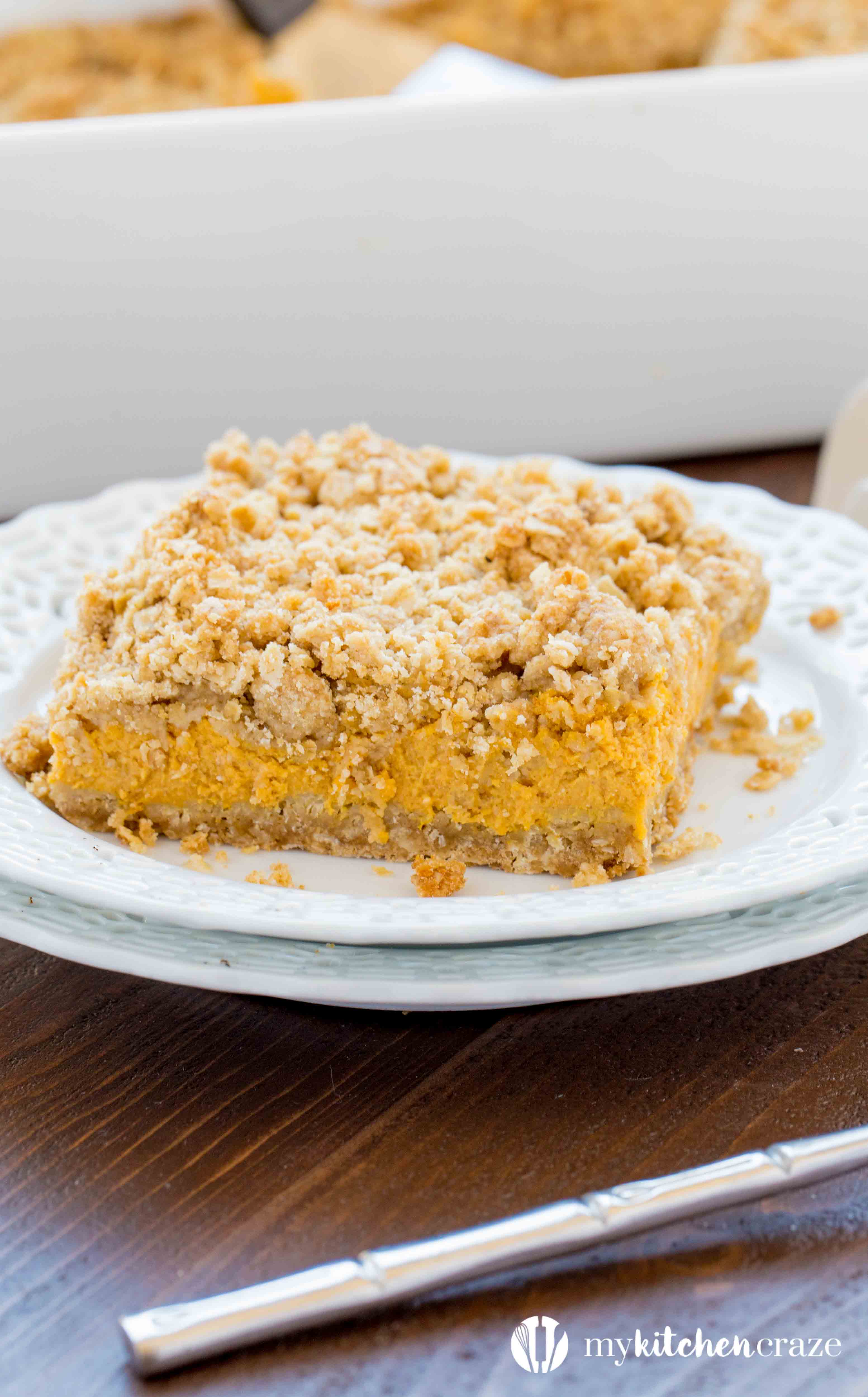 To make this recipe, I ended up taking my date bar recipe and mini pumpkin cheesecake recipe and co-mingled them. They turned out amazing and delicious!! They were crumbly but also creamy. I couldn't believe how tasty they were. In fact I had to give them all to my parents or I would of eaten them all. They were GOOD! Give'em a try if your looking for something easy and yummy!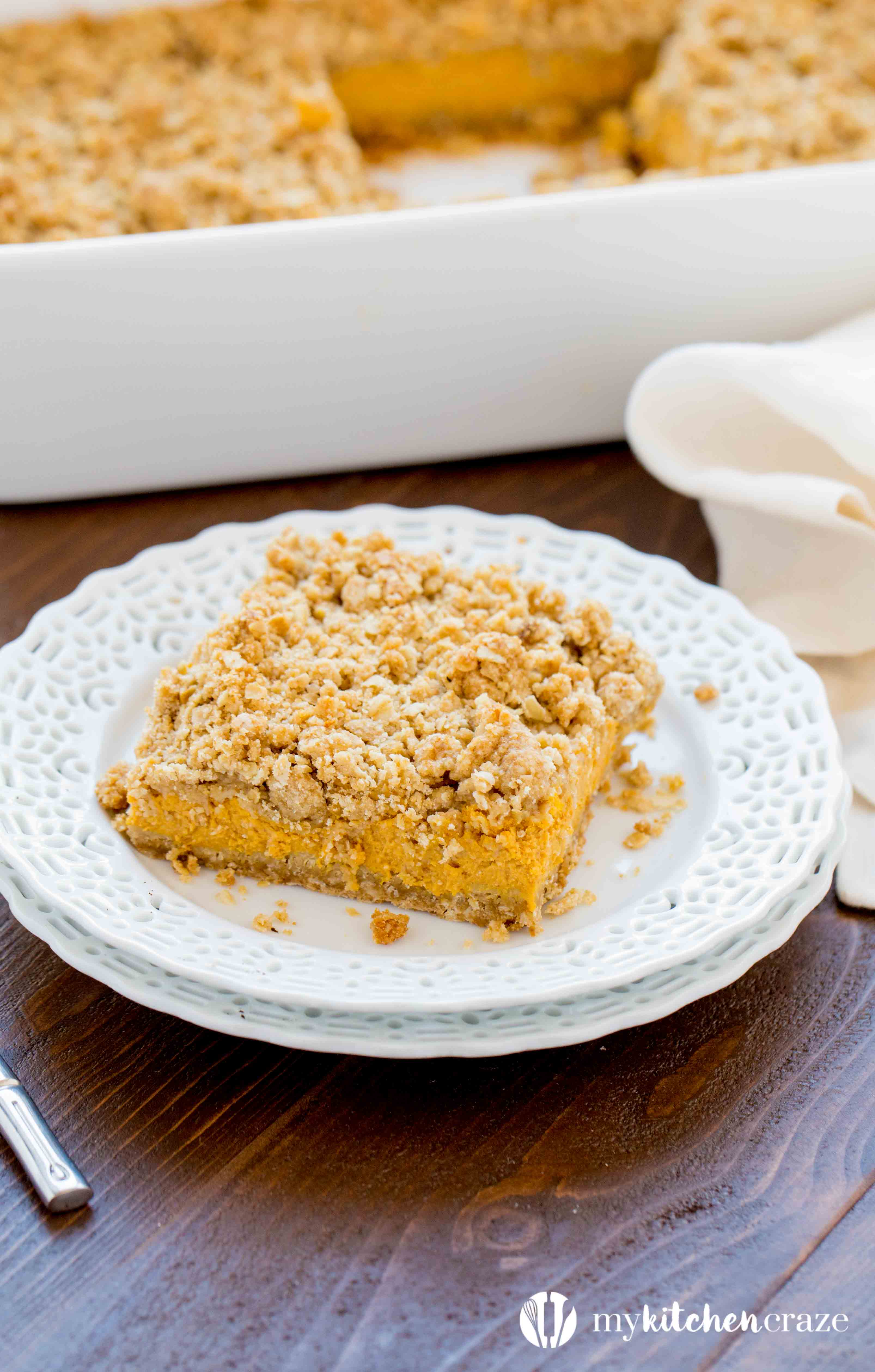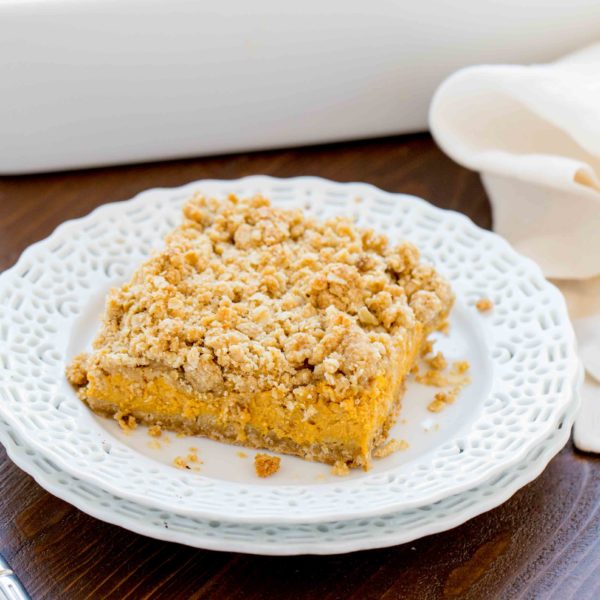 Get the Recipe:
Pumpkin Cheesecake Bars
Ingredients
Crust & Crumble Topping: 
1

cup

brown sugar

,

packed

1 3/4

cups

all-purpose flour

1 1/2

cups

quick-cooking oats

1/2

teaspoon

baking soda

1/2

teaspoon

salt

1

cup

unsalted butter

,

 cold
Pumpkin Cheesecake Filling: 
1

package

,

8 oz.  cream cheese, softened

1/2

cup 

sugar

3

tablespoons 

 cornstarch

1

teaspoon 

 pumpkin pie spice

2  

large eggs

1

can

,

30 oz.  pumpkin puree
Instructions
Preheat oven to 350 degrees F. Spray a 9x13 baking dish with non-stick cooking spray; set aside.

Crust: Mix first 5 ingredients throughly. Add in cold butter and mix until resembles pea size crumbs.

Reserve 1 cup mixture for topping. Press remaining oat mixture onto bottom of prepared pan.

Pumpkin Cheesecake Filling: In a medium bowl, add cream cheese, sugar, cornstarch and pumpkin pie spice. Using your hand mixer, mix until ingredients are incorporated.

Mix in eggs and pumpkin puree, until creamy. Pour over crust in pan.

Sprinkle remaining oat mixture on top of cheesecake.

Bake 45-50 minutes, or until knife inserted comes out clean. Cool completely then refrigerate for 2 hours. Cut into squares, serve & enjoy!