Caramel Apple Buns
Caramel Apple Buns are a fun and delicious twist on your average sticky buns. These buns have a caramel nutty topping and the apple juice makes these a moist and tasty treat!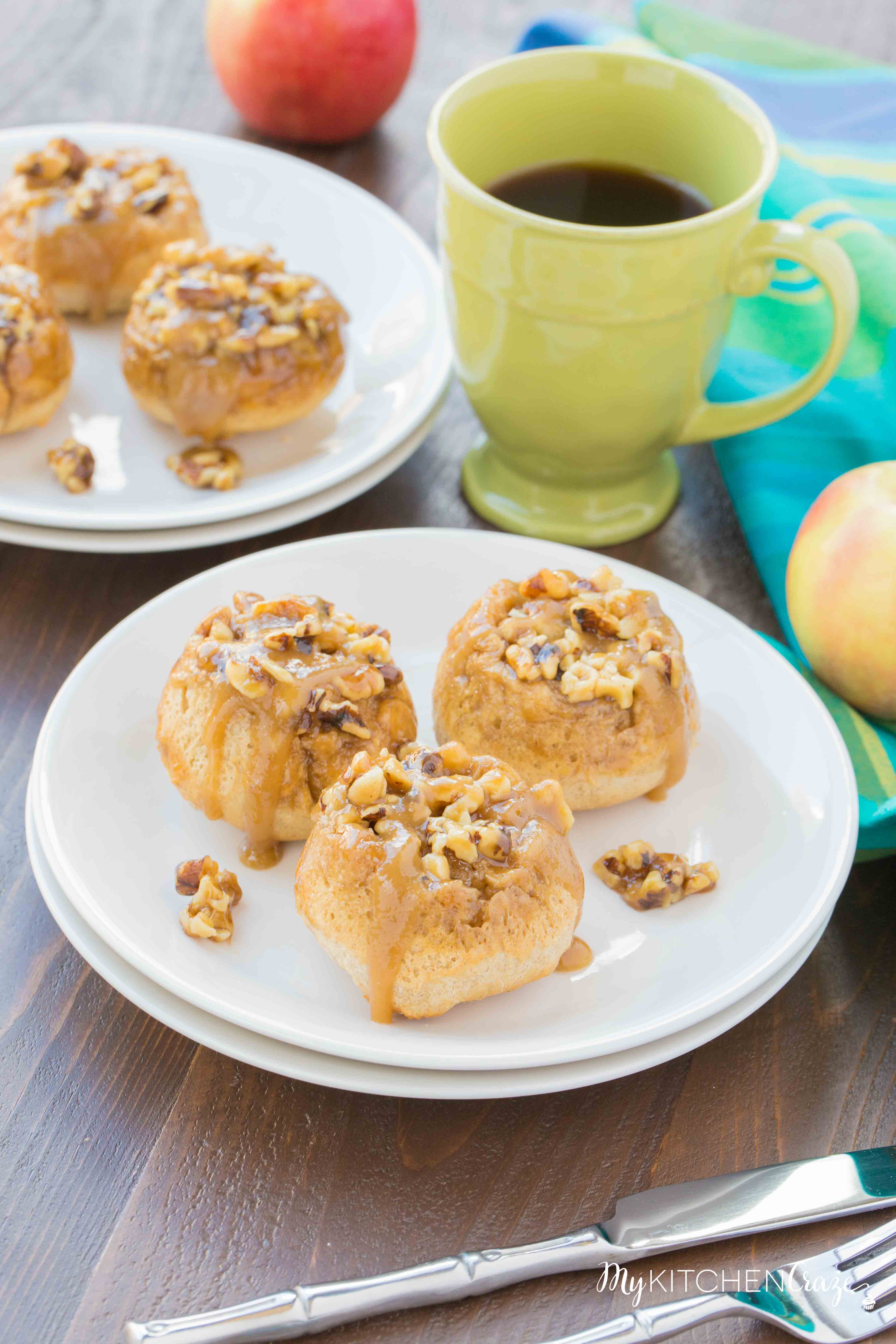 It's no secret that I'm a huge dessert lover. I love to cook, but baking is where my heart is. I love to make desserts that Sean and I can have at night with our cup of coffee or tea. We're huge coffee/tea drinkers and there's nothing better than sitting down after a long day with a cup of joe and a piece of yummy cake.
You might remember me talking about my fears and hesitation with using yeast, but ever since I started using Red Star Platinum Yeast all my doubts have faded away. Red Star Yeast makes it easy peasy to make yeast desserts and these Caramel Apple Buns certainly "rose" to the occasion. Hehe.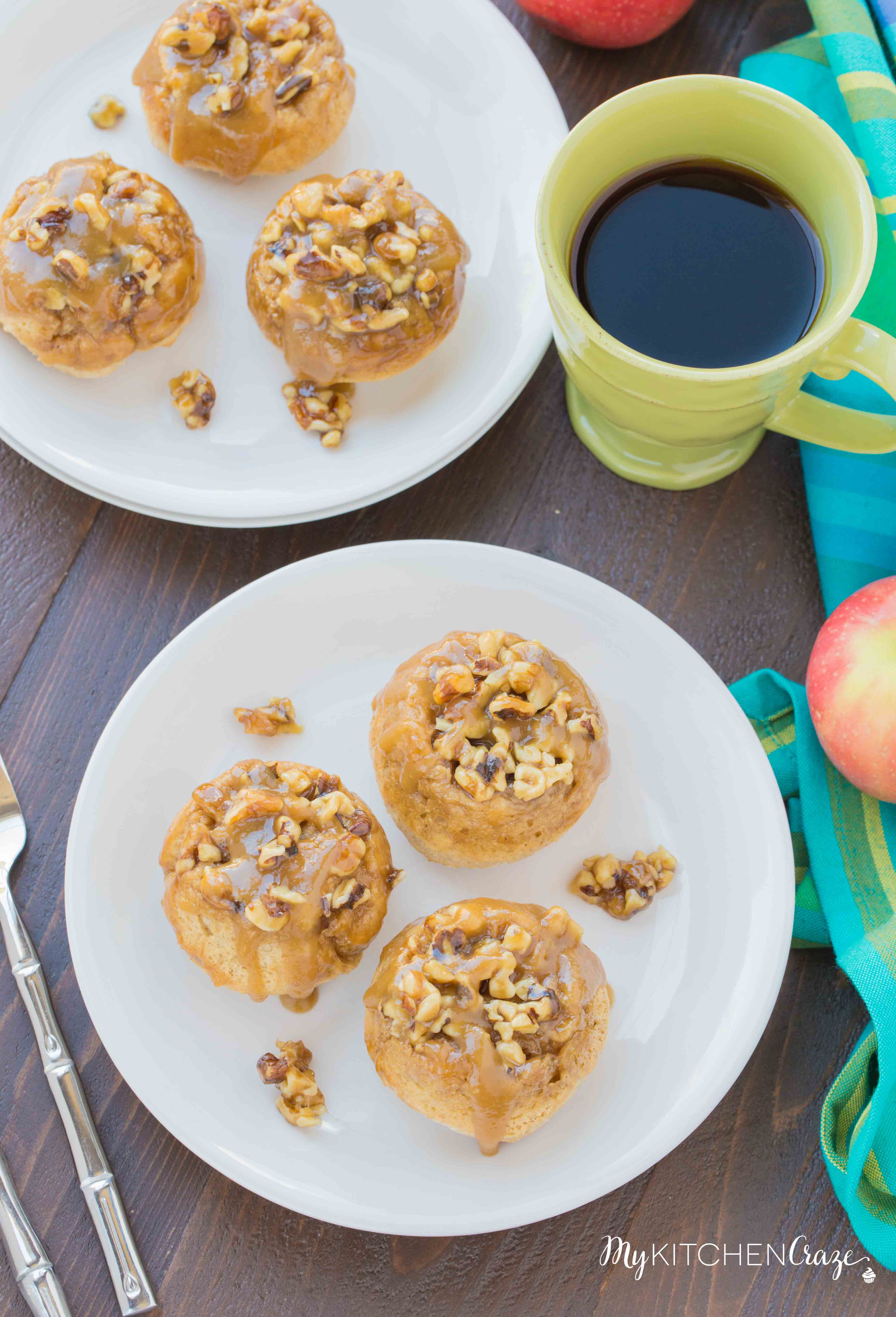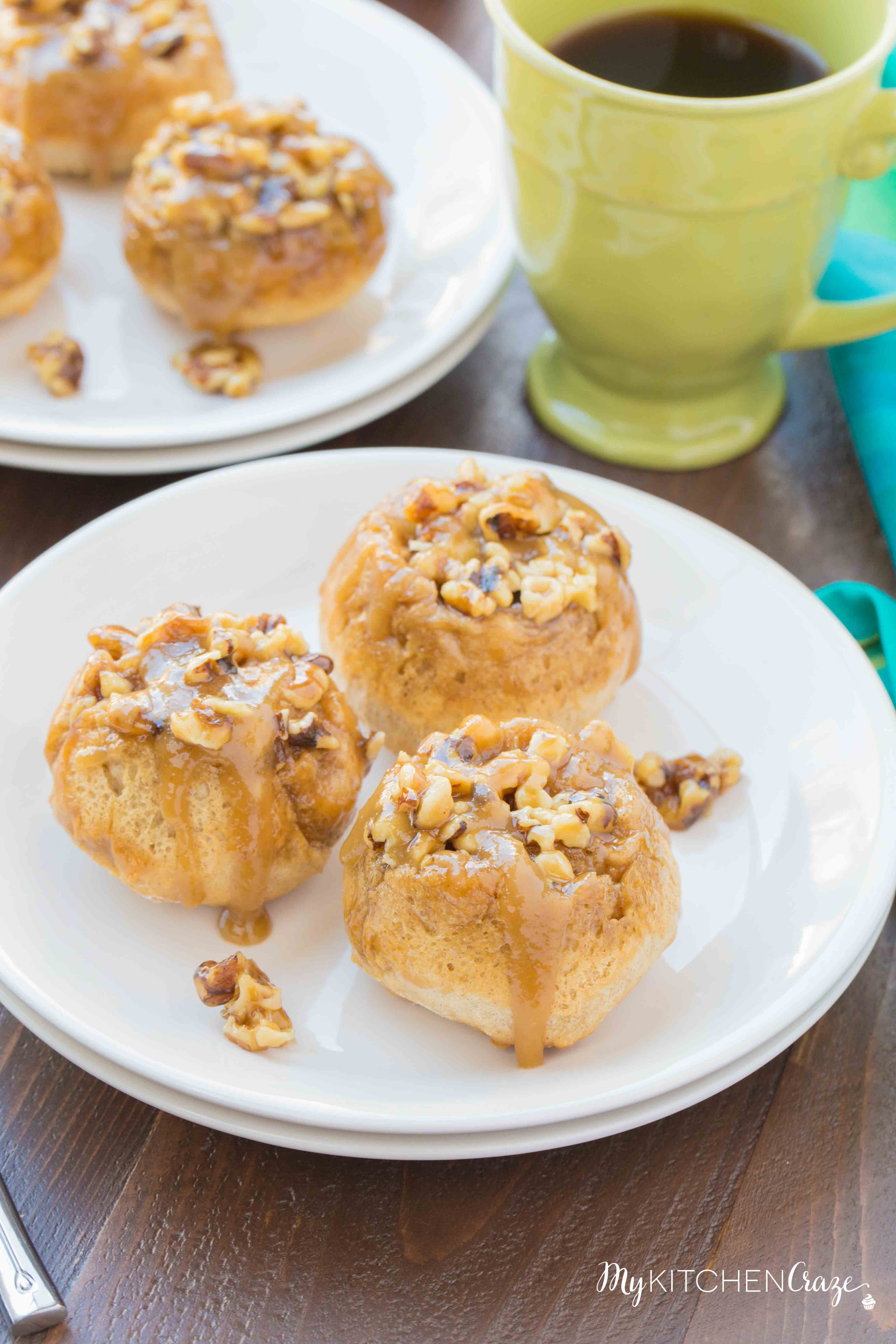 These buns only need to rise one time, so this is something you can make quickly and in one day. I also love that they're made in a cupcake pan, so they're the perfect bite sized dessert. Perfect for a party, family gathering or a birthday celebration.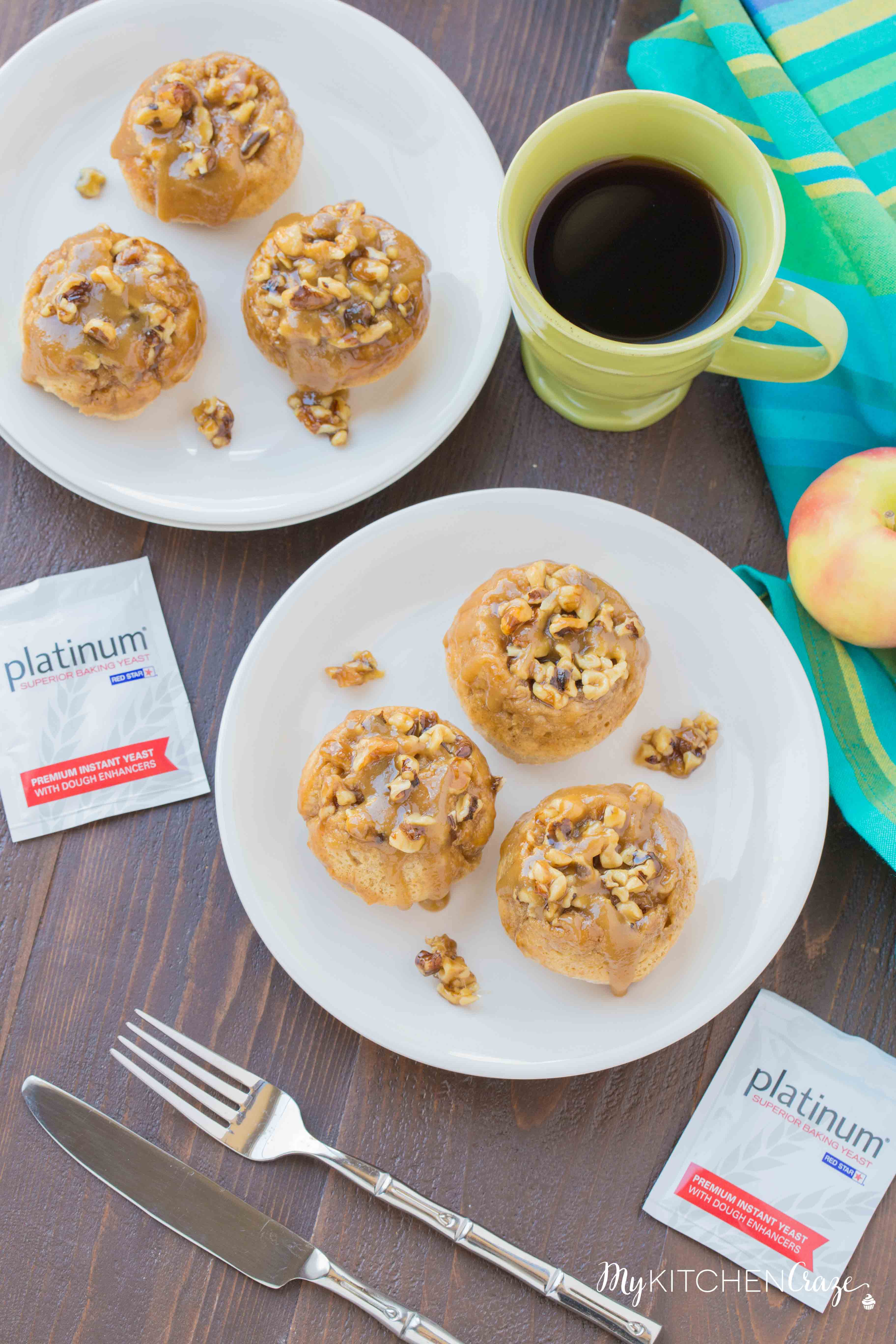 Speaking of a birthday celebration, today's my birthday. We're not doing very much today (it's what happens when you become old), but I know I'm gonna want some dessert. I told Sean that I could bake something, but he shot that down with a "no, I was not to make anything on my birthday".
I secretly want to make these Caramel Apple Buns again. I made the mistake of giving them away and not keeping enough for me the first time. Maybe I'll whip them up really quick today. Sean might kill me, but at least I'll have my Caramel Apple Buns to eat. 🙂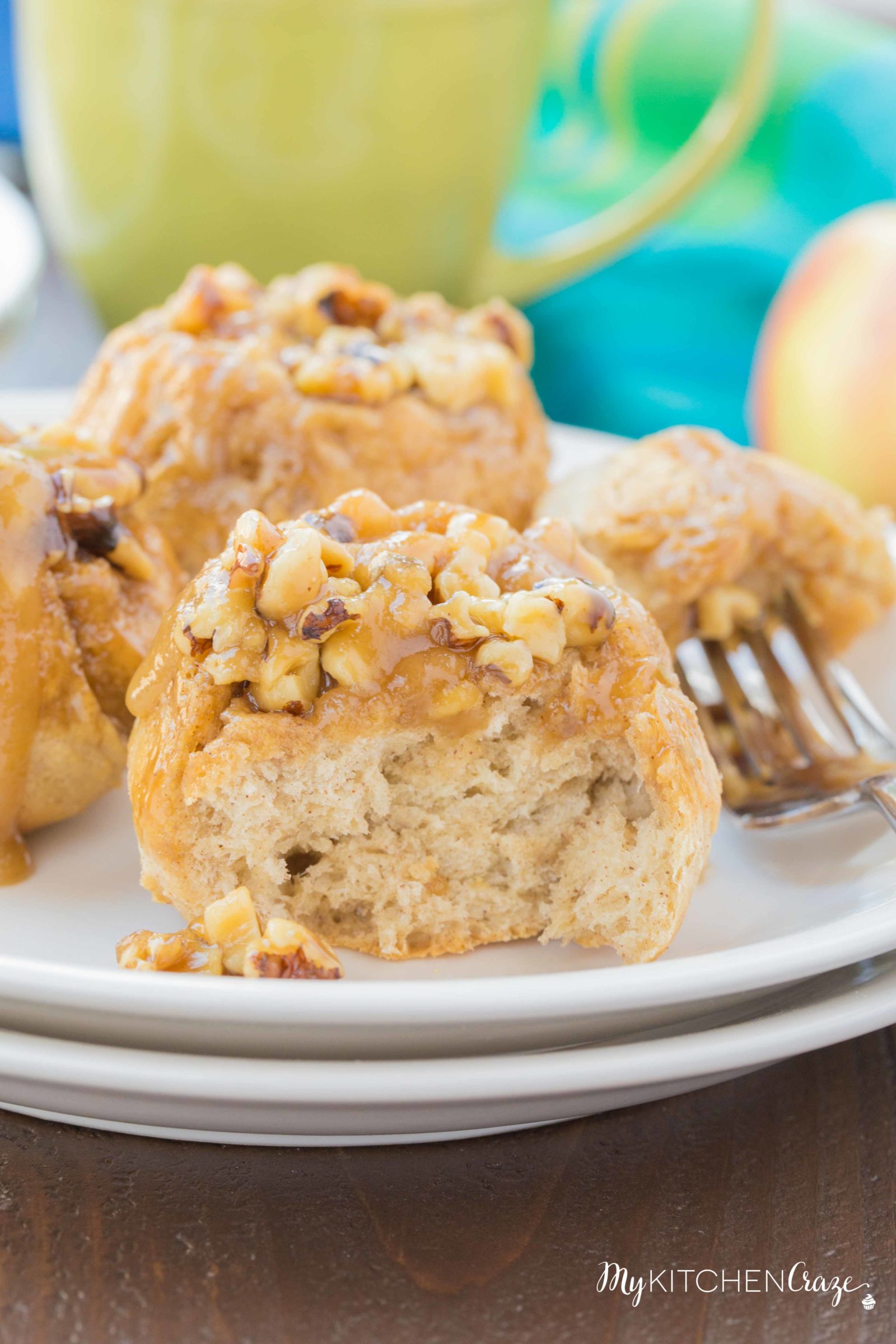 Next time you want to play around with yeast and have a delicious dessert, then make these!! You'll love them and see how easy they are to make!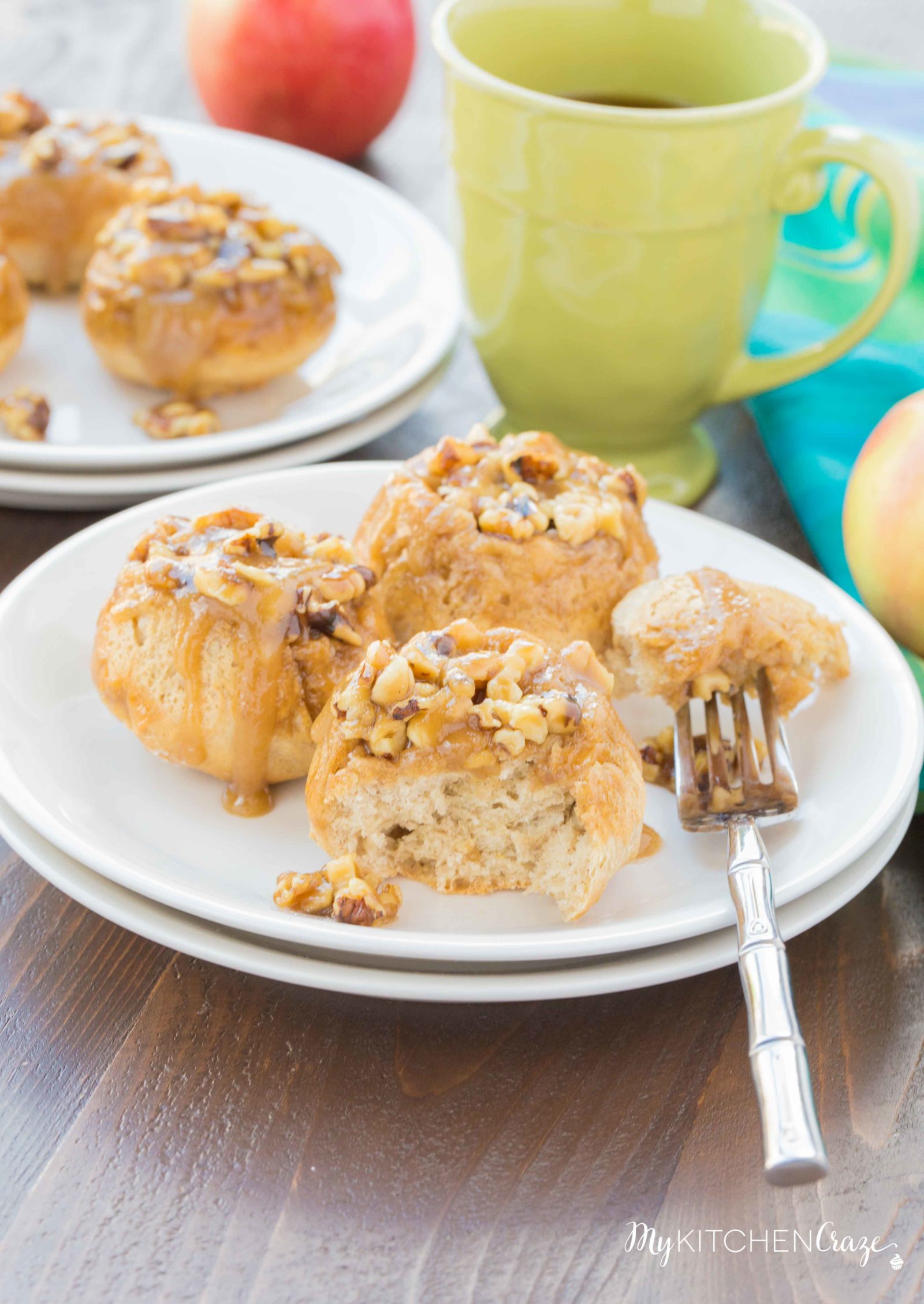 This is a sponsored post written by me on behalf of Red Star Yeast. All opinions are my own. Be sure to check out Red Star Yeast Recipes for more delicious recipe ideas! Also be sure to follow them on Pinterest for some more great ideas.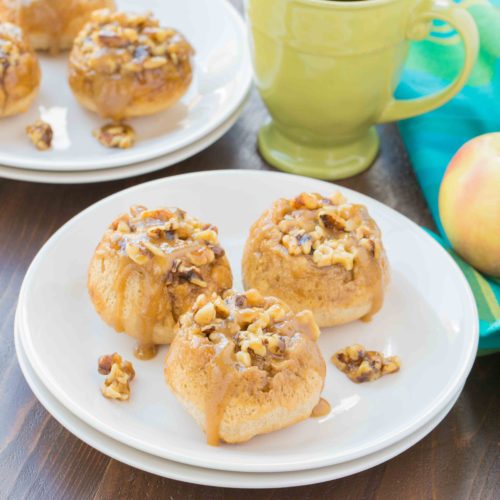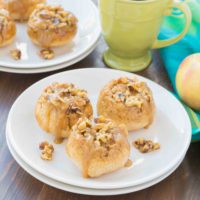 Get the Recipe:
Caramel Apple Buns
Ingredients
3 1/4 to 3 1/2

cups

all-purpose flour

4 1/2

tsp

two 1/4 oz. packages Red Star Platinum Yeast

1

tablespoon

sugar

1

tablespoon

cinnamon

1

teaspoon

salt

3/4

cup

apple juice

1/2

cup

water

1/4

cup

butter

1

egg

Topping:

3/4

cup

packed brown sugar

1/4

cup

butter

2

tablespoon

light corn syrup

3/4

cup

chopped nuts