Eggnog Quick Bread
YAY!! It's eggnog season! Time to take out that eggnog and get baking this delicious eggnog quick bread! This bread needs to be on your holiday baking list this year! Moist and flavorful, this bread is a winner this season!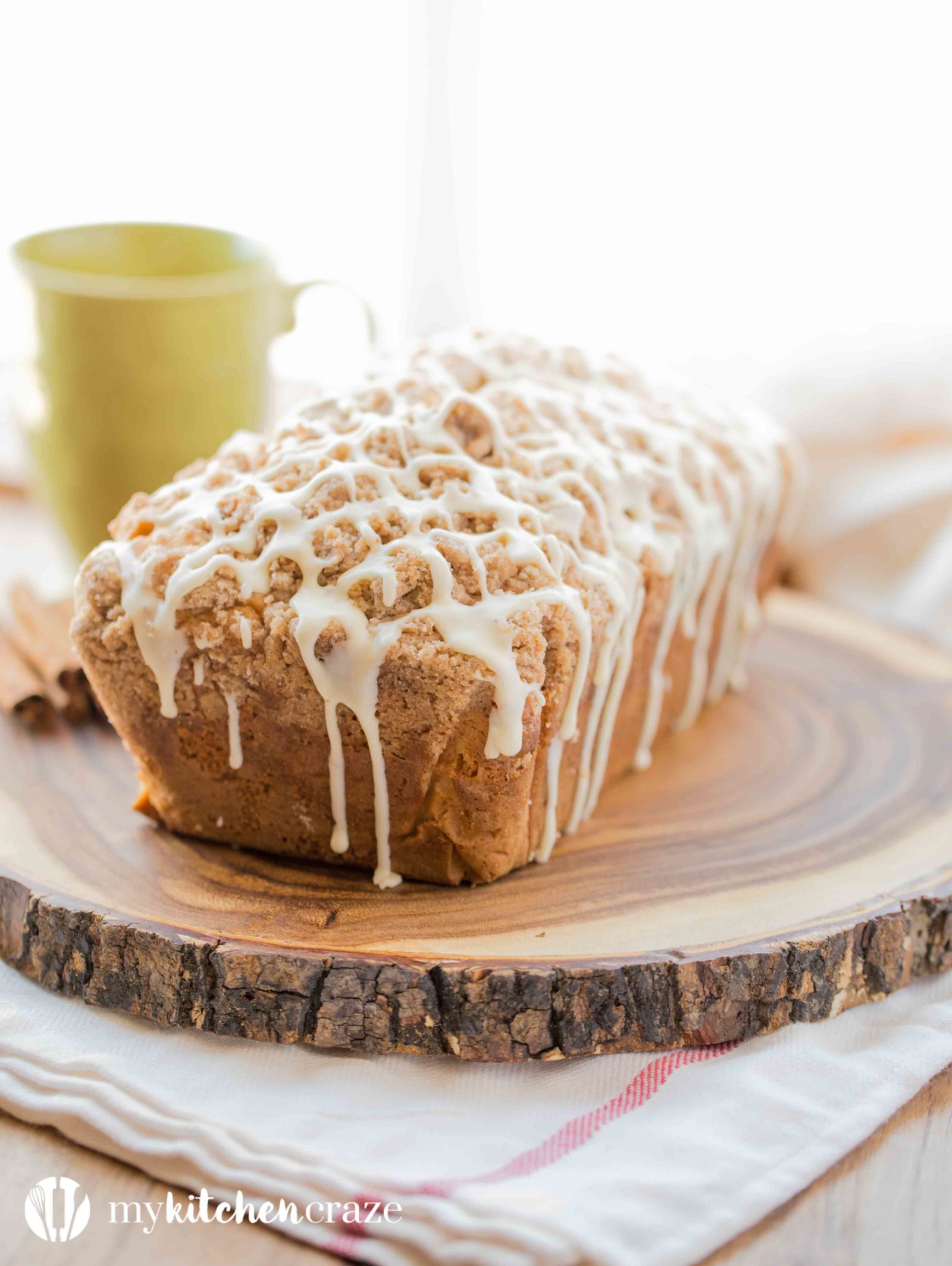 It's time to put the pumpkin away and bring out the eggnog. Eggnog season is upon us and its eggnog everything. I wasn't always a huge fan of eggnog but over the years eggnog has grown on me. I always add a little sprinkle of cinnamon on top too.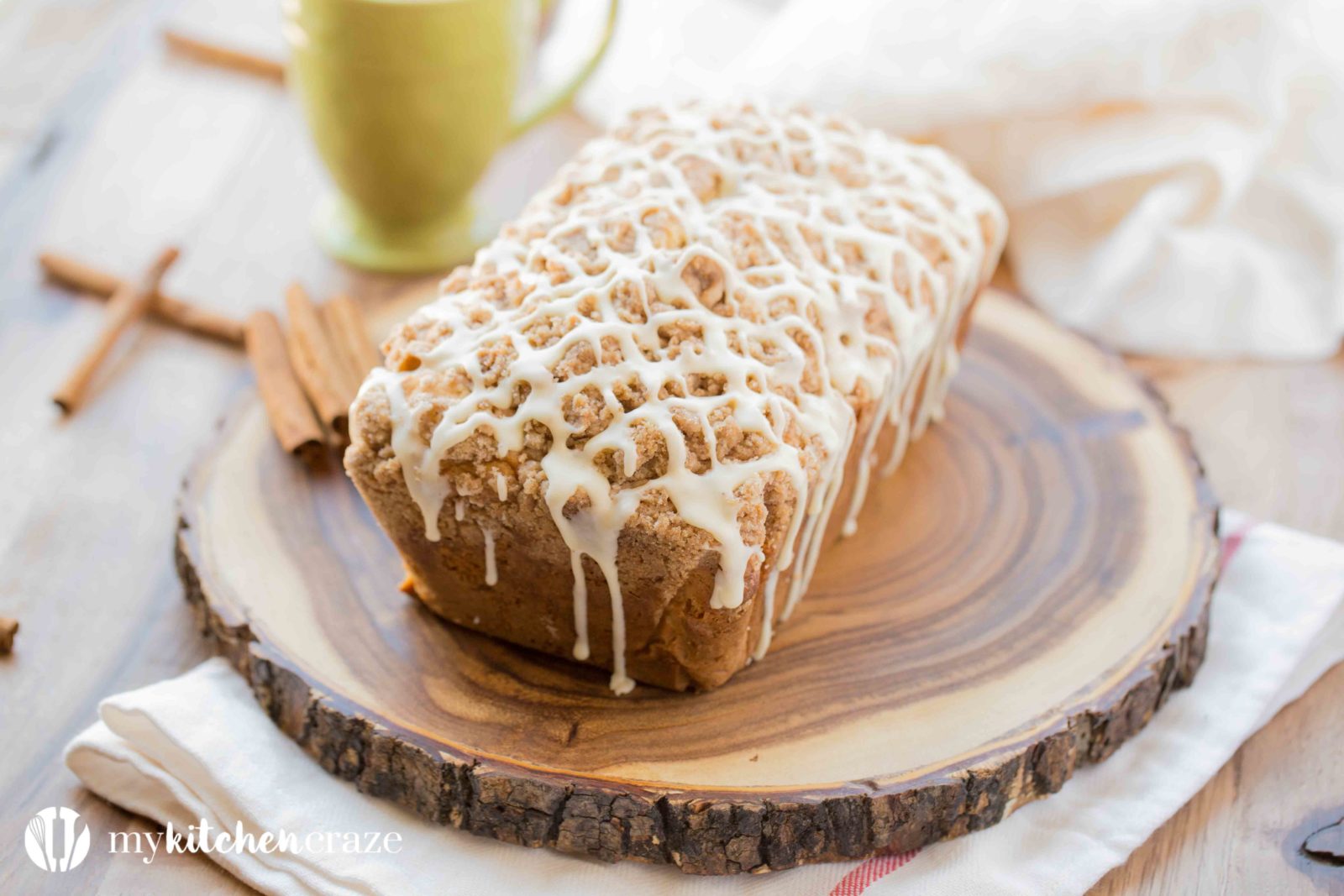 When I was shopping at Costco last week, I saw that they were selling eggnog…buy the gallon no less. This inspired me to jump on the eggnog train.
I knew that I wanted to make some eggnog cookies, but was a little lost at what else to make. I was brain storming with my hubby and he told me to make some sort of quick bread. What a brilliant man I married! I've made numerous banana bread recipes and regular white bread recipes, but I've never cooked with eggnog. I crossed my fingers and hoped everything turned out well.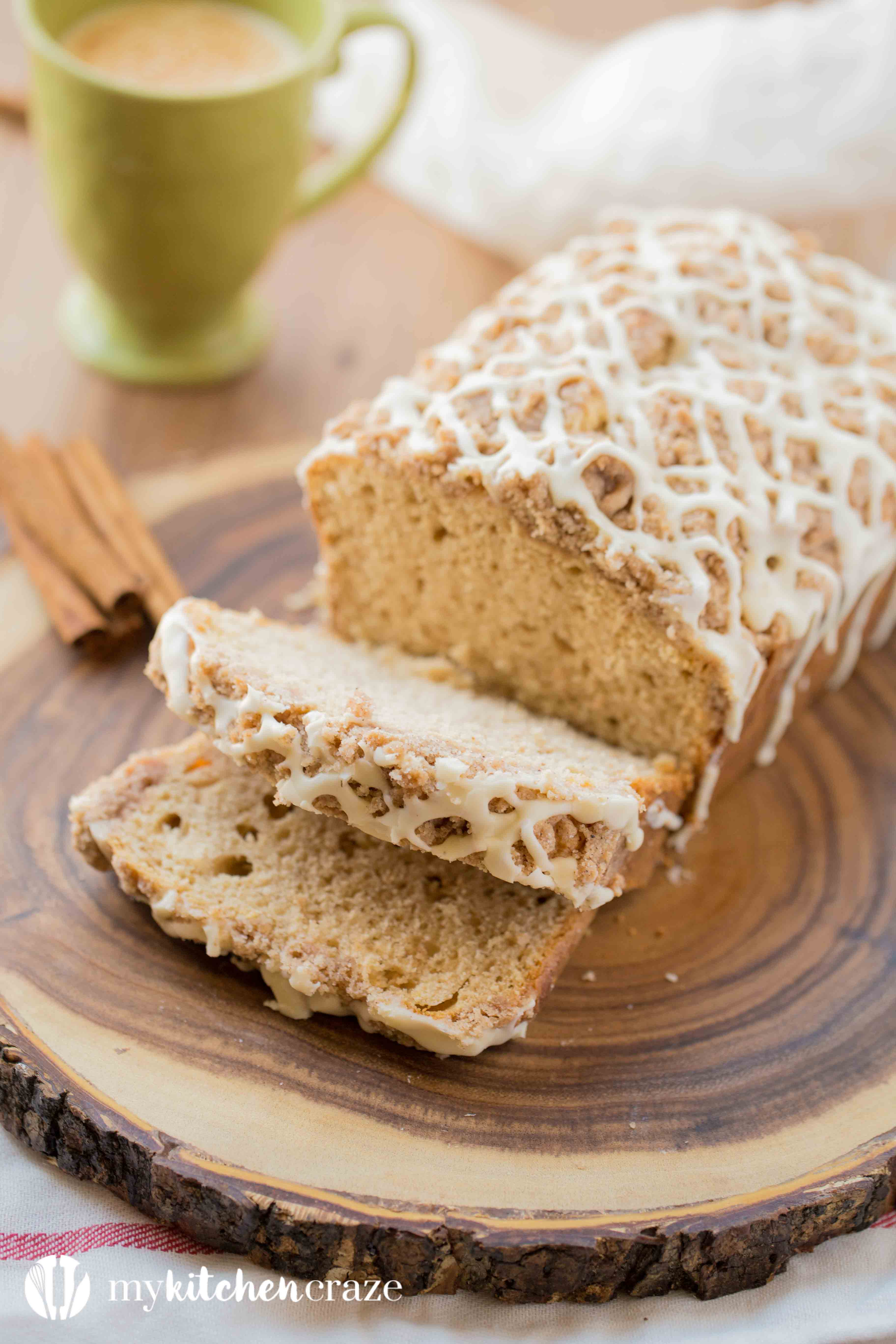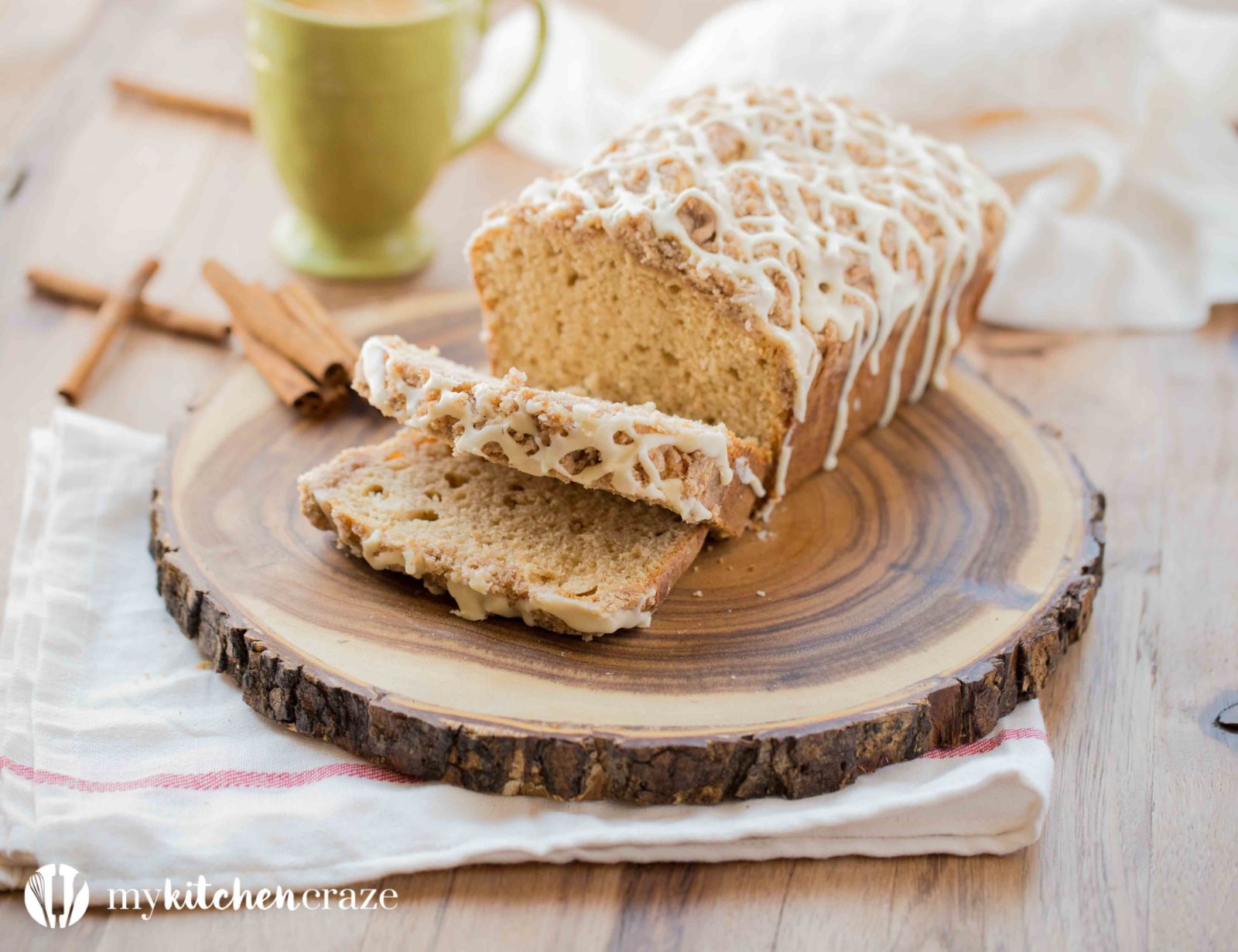 Oh. My. Goodness…this bread you guys is yummy! With a cup of coffee this bread will be a hit at your potluck or holiday party. Or you could be like me and make it just for yourself. Yep I didn't share one piece. It's so moist, flavorful and packed with delicious flavors. You need to make it asap!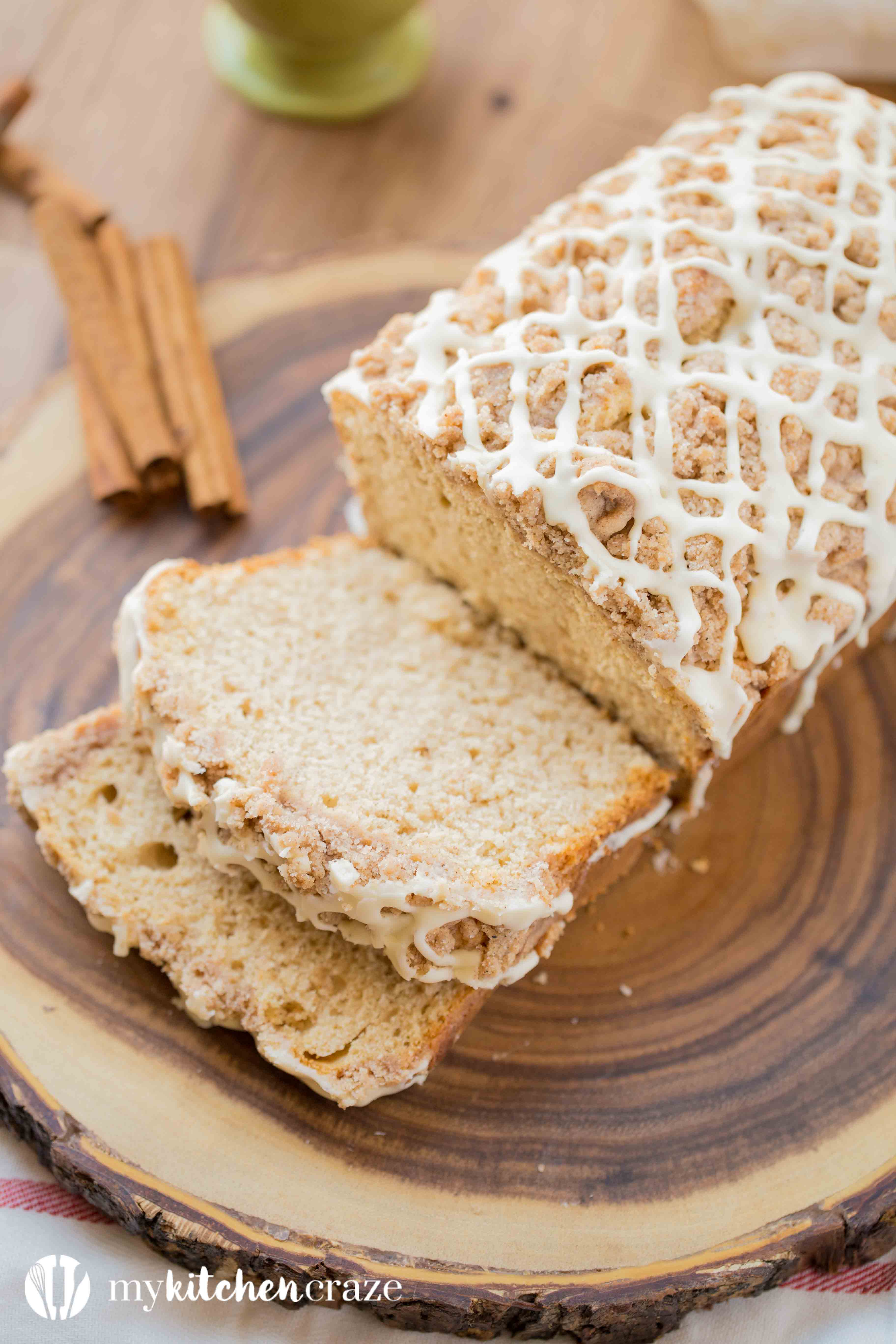 This bread turned out better than I even imagined. The ingredient list is a little long, but I promise you, you will not be disappointed. This bread is packed with great eggnog flavor and is so moist with a crunchy crust. Then added with some eggnog glaze and you have one amazingly delicious bread!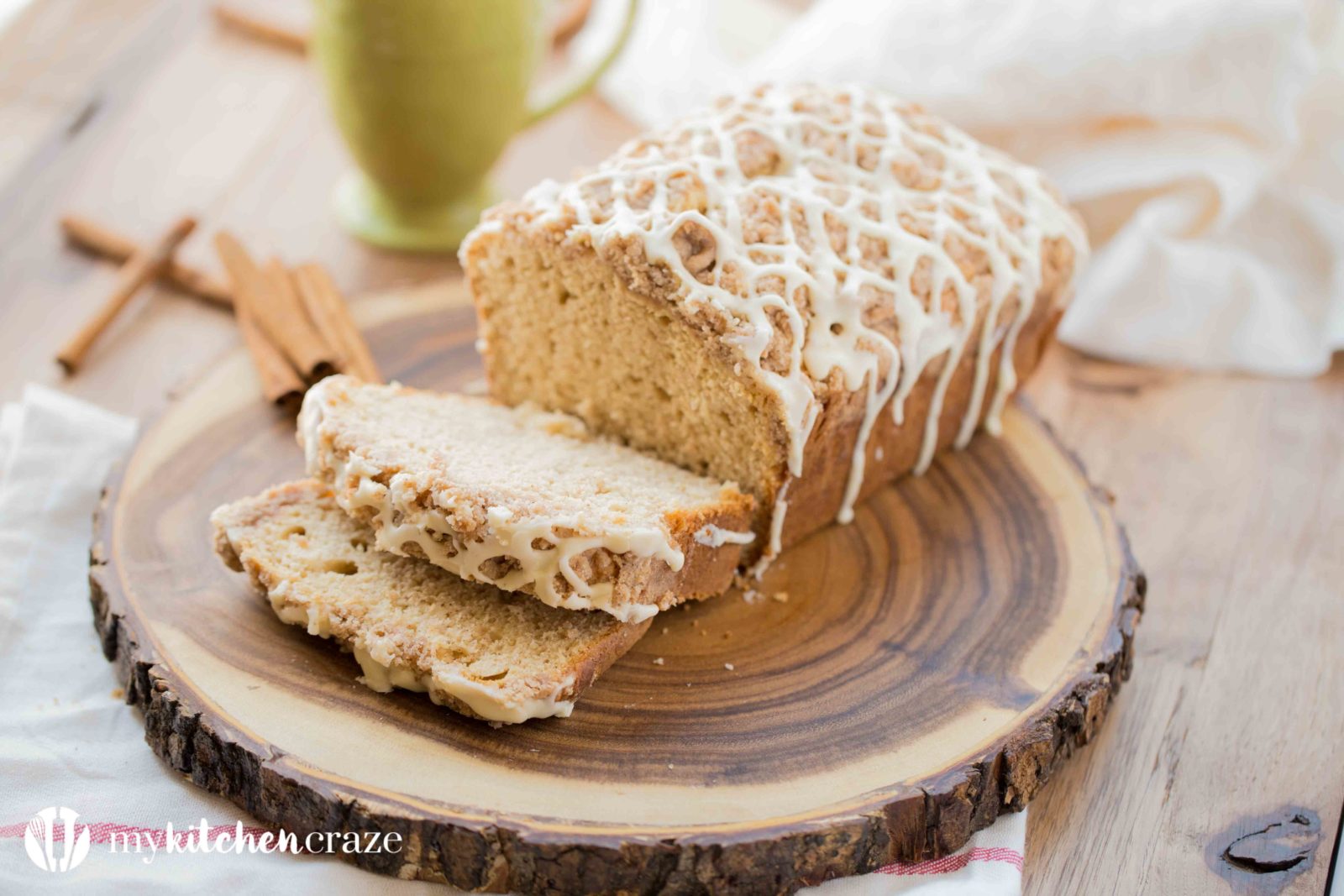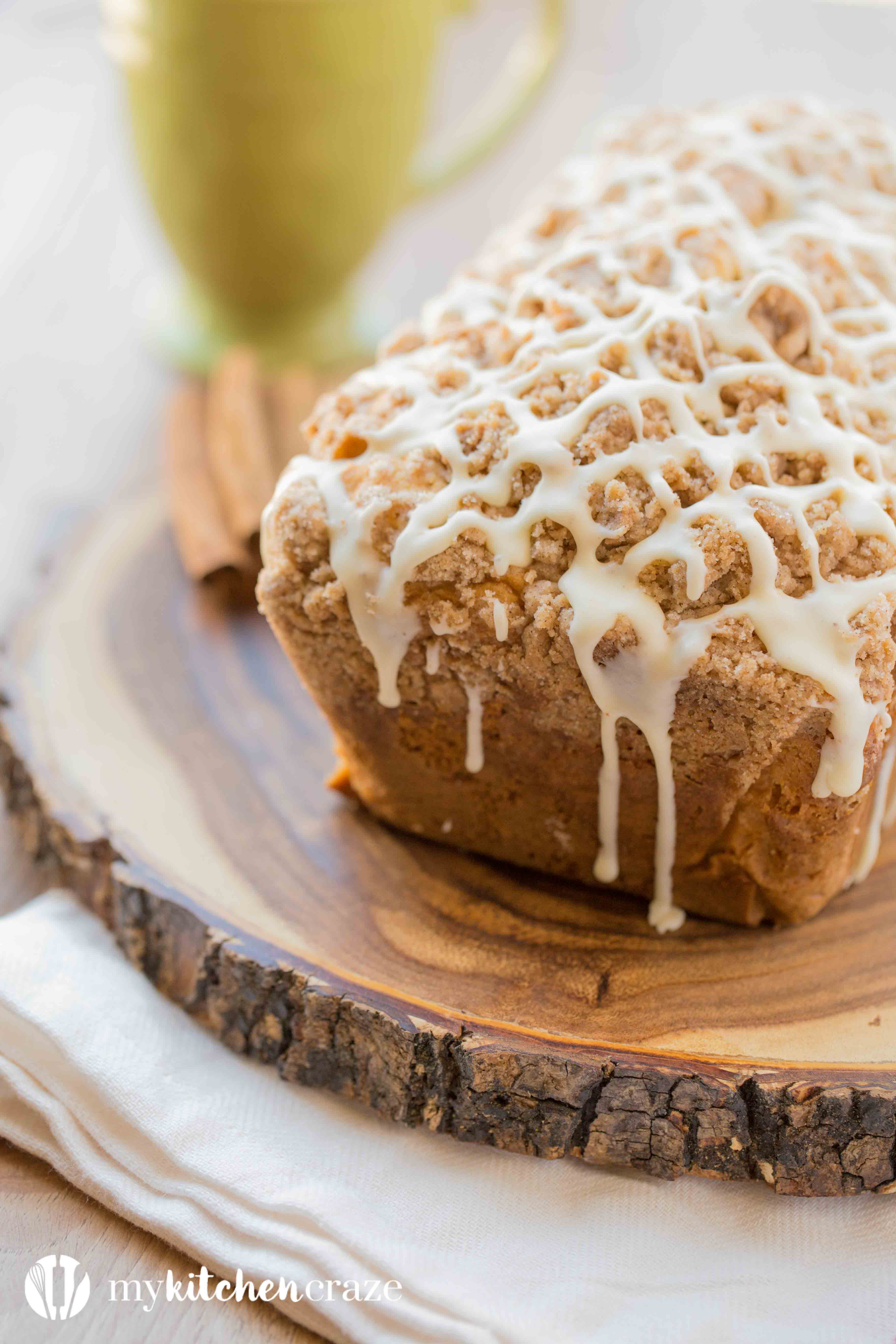 Post & Photos updated on 12/13/16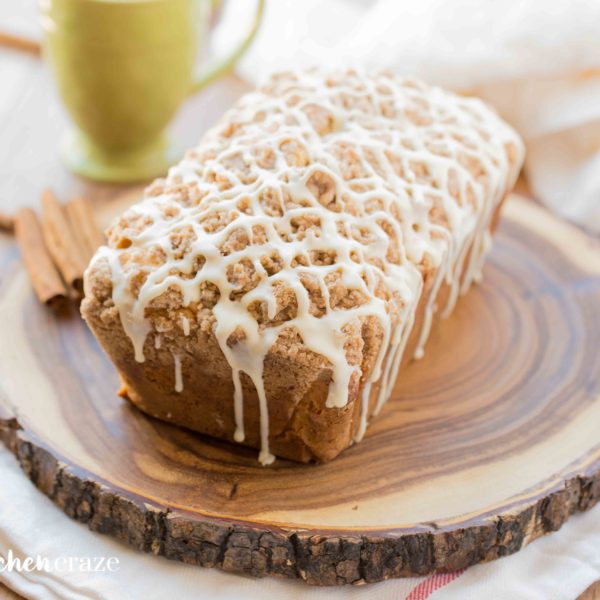 Get the Recipe:
Eggnog Quick Bread
Ingredients
Bread:
2 1/4

cups

all-purpose flour

2

teaspoon

baking powder

1/2

teaspoon

salt

1

teaspoon

cinnamon

1/2

teaspoon

nutmeg

1/8

teaspoon

cloves

1/4

cup

unsalted butter

,

melted and cooled

3/4

cups

granulated sugar

2

eggs

,

lightly beaten

1

cup

eggnog

1/4

cup

plain greek yogurt

2

teaspoon

vanilla extract
Streusel Topping:
1/3

cup

all-purpose flour

1/3

cup

sugar

1/2

teaspoon

nutmeg

1/2

teaspoon

cinnamon

1/8

teaspoon

salt

2

tablespoon

butter

,

mildly softened
Eggnog Glaze:
1 1/4

cup

powdered sugar

3-4

tablespoon

eggnog

1/8

teaspoon

nutmeg
Instructions
Preheat oven 350. Spray loaf pan with cooking spray and set aside.

Bread: In a large bowl, add flour, baking powder, salt, cinnamon, nutmeg and cloves. Stir to combine.

In a stand mixer or using a hand mixer, add melted butter and sugar; whisk until combined. Add eggs, eggnog, yogurt, and vanilla extract; mix well.

Slowly add dry ingredients to wet ingredients and stir until just combined. The batter will be lumpy.

Pour batter into prepared pan. Set aside while you make the streusel topping.

Streusel Topping: In a small bowl add the flour, sugar and nutmeg and mix well. Cut in butter until the mixture resembles coarse chunky crumbs. Sprinkle over the loaf.

Bake on middle rack for 35-40 minutes or until toothpick inserted in the center comes out clean. Remove to wire rack for 10 minutes to cool. Once cooled enough to handle, insert a knife along the edges to release the bread. Carefully remove the bread and set on wire rack to cool completely before adding the glaze.

Eggnog Icing: In a large glass measuring cup or small bowl, add the powdered sugar, nutmeg and eggnog. Mix until glaze forms. Dip a spoon into glaze and drizzle all over bread until coated.

Cut into slices and serve!