Greek Chicken and Feta Pasta
Greek Chicken and Feta Pasta's the perfect meal for those busy nights when you just don't want to be in the kitchen and don't want a heavy meal. This pasta recipe comes together within minutes & is perfect for those hectic nights.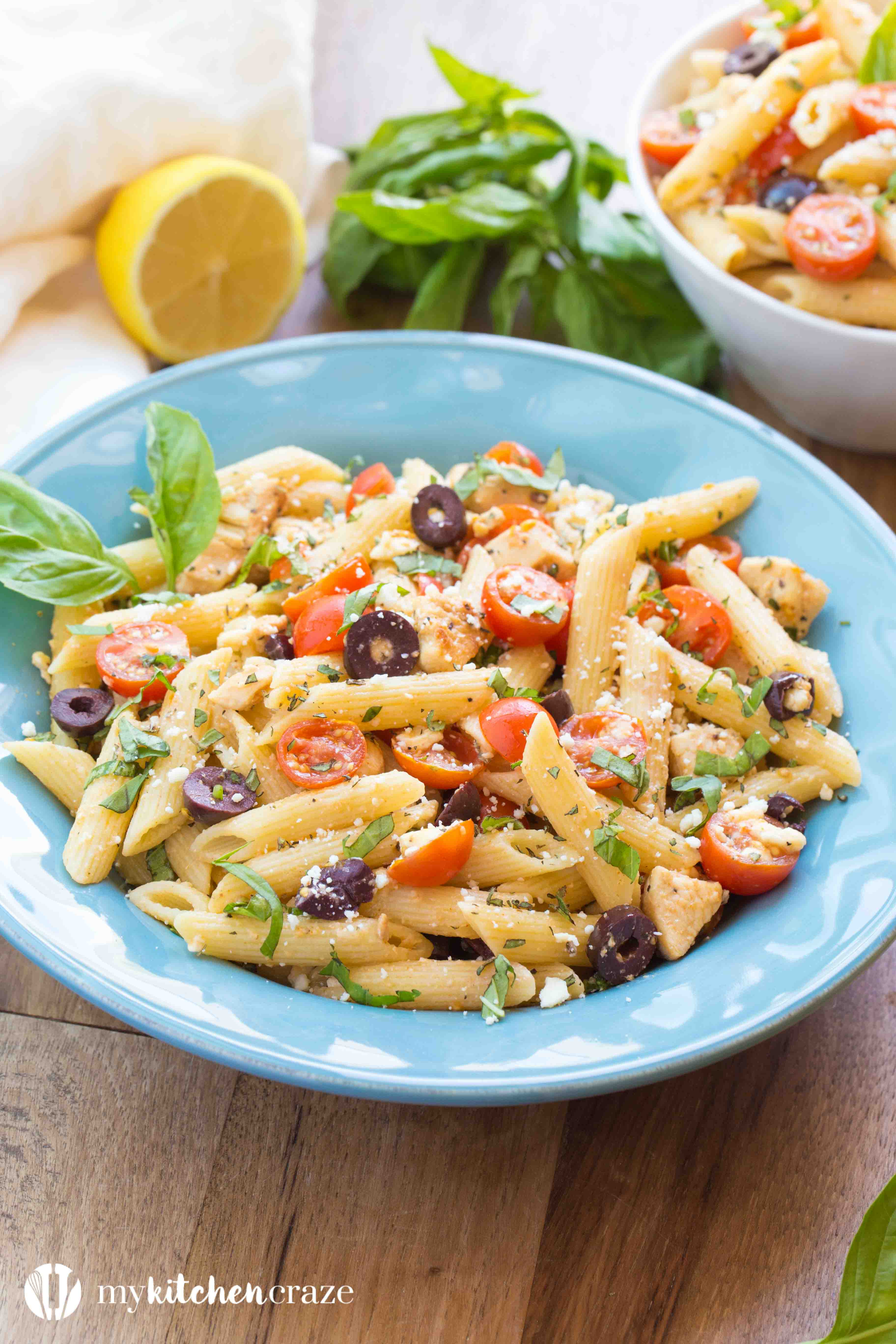 Do you guys ever stress about what to make for dinner at 3:30pm in the afternoon? That's me all the time. I'll work all day and all of a sudden when it's time to pick up the kids, that's when I decide it's time to worry about dinner.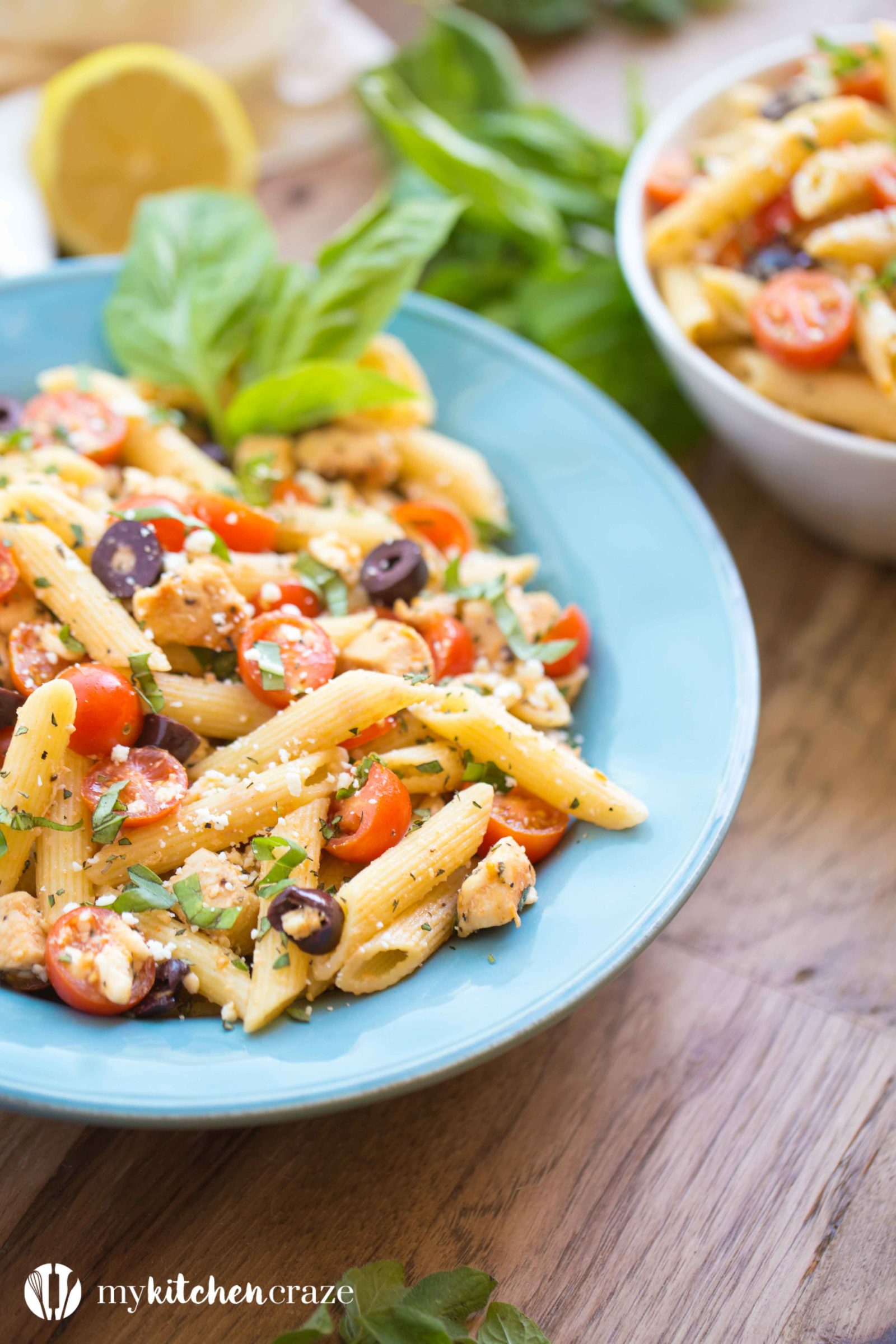 Then I realize I have to head to the store and really…who wants to go to the store at that time of day. That's when everyone else decides to go and it's a mad house. So no thank you, but then we eat out and that's not good to do 7 days a week, hehe.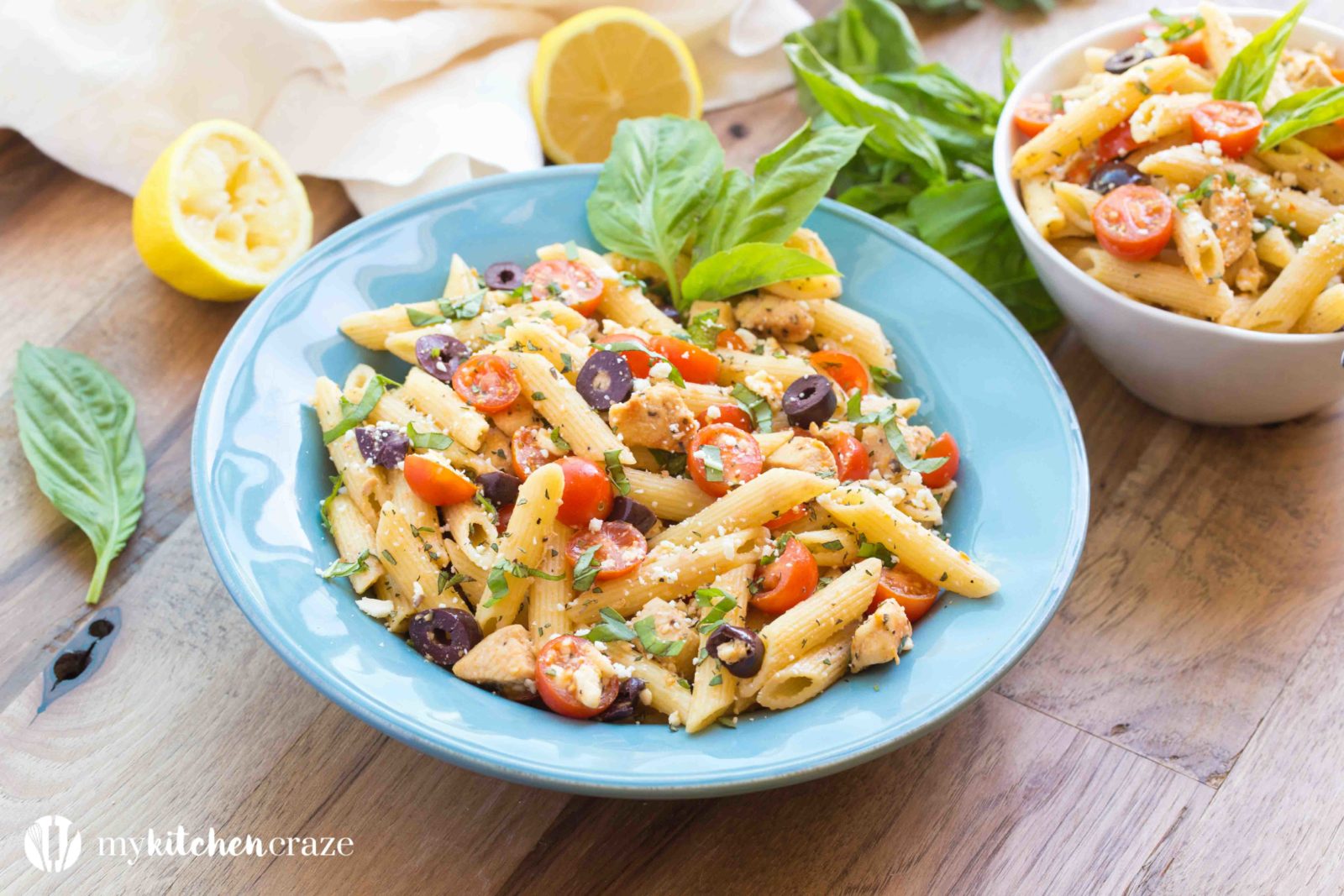 Luckily I have my go to cookbook which gives me a no fuss meal within 30 minutes. Jo Cismaru is a food blogger at Jo Cooks who wrote this amazing 30 Minute One Pot Meals Cookbook. You guys this cookbook has saved my evenings so many times. There are so many easy delicious recipes in this cookbook.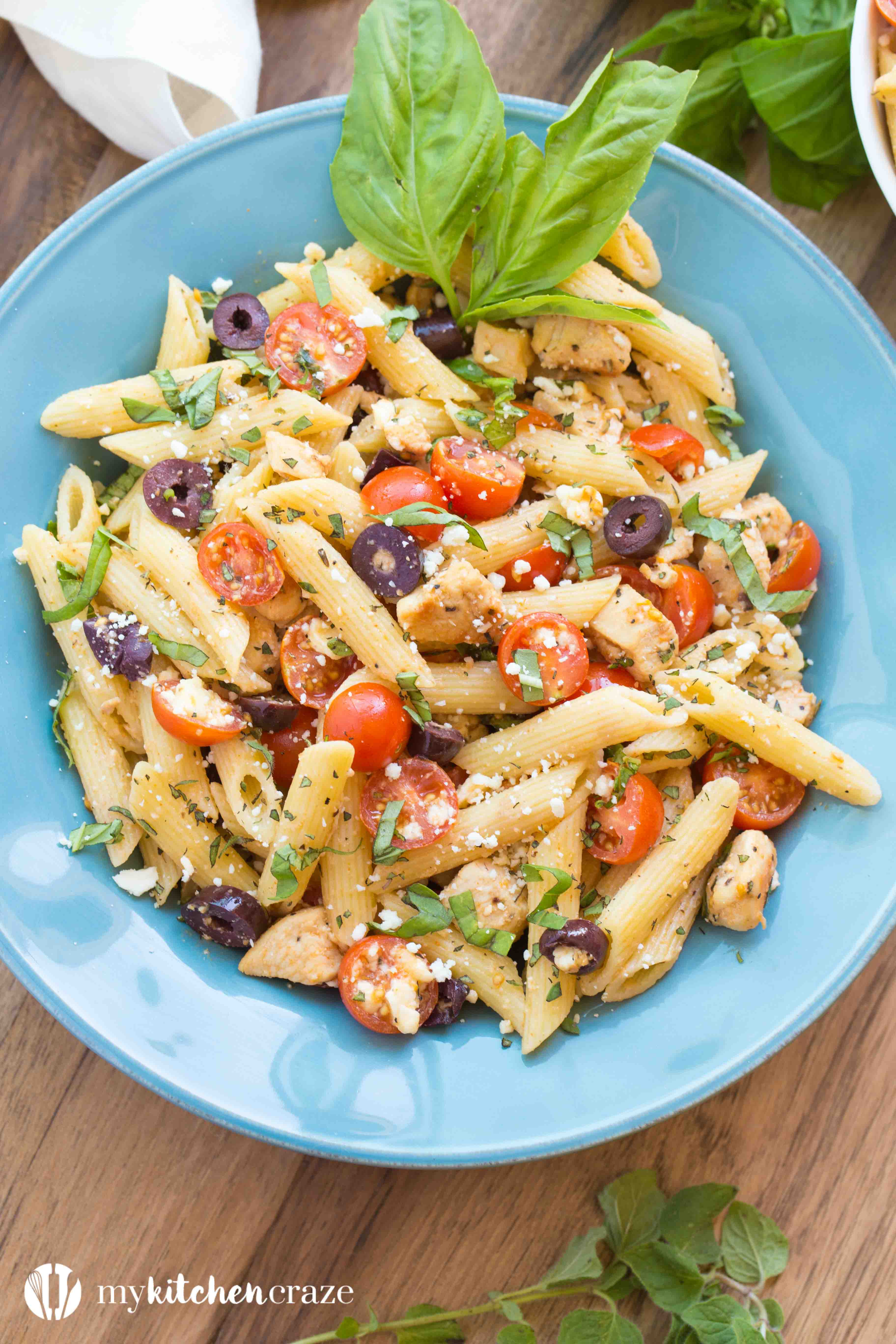 There's all sorts of delicious recipes in this cookbook. There's some recipes for one baking pan, one saucepan, to one skillet and even one casserole dish. There's also recipes for one bowl and one dutch oven. The recipes range from dinners, desserts and even some breakfasts. All of them look amazing and I want to make them all.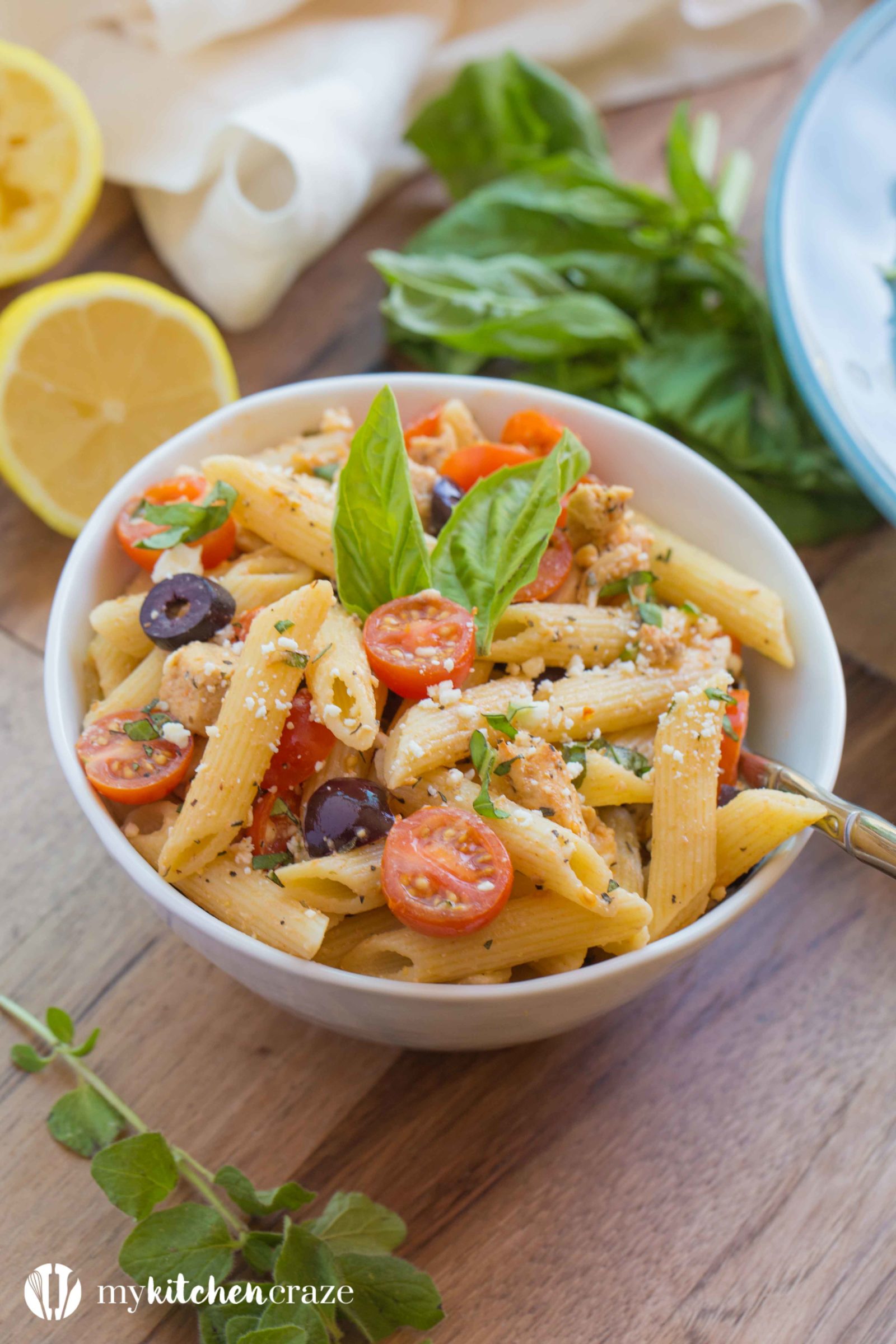 I've made a ton of them over these past few months, but one of my favorites is this Greek Chicken & Feta Pasta. I love to make this recipe on soccer nights. Normally I'll make my own chicken, but sometimes when I'm in a hurry I'll buy a rotisserie chicken and toss this together before we have to leave the house at 6:00pm.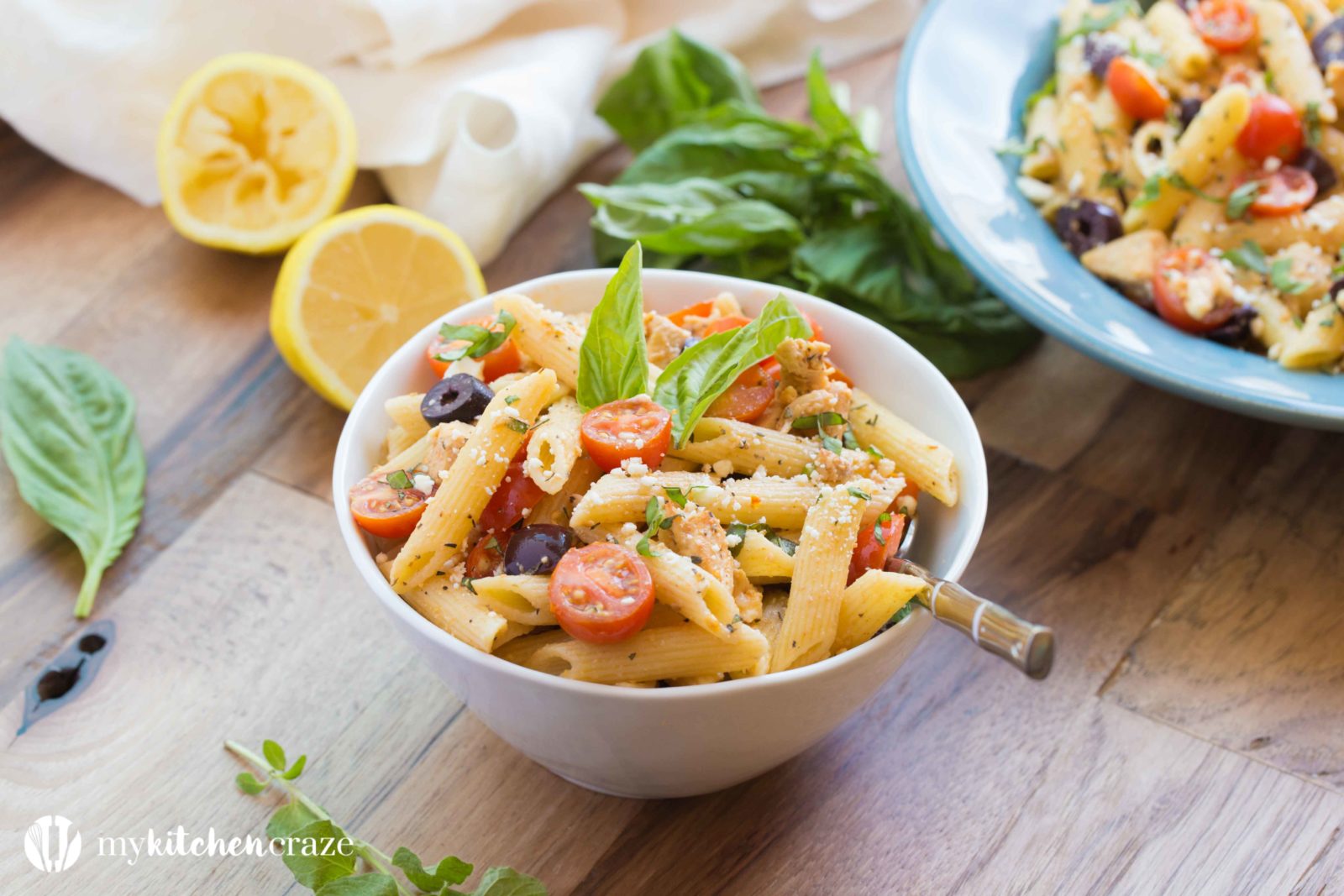 This pasta recipe's so simple and tastes so good. It's light and perfect for those busy soccer nights when you don't want a heavy dinner meal. The whole cookbook is this way. It's the perfect cookbook because when life gets in the way and we don't have the time to cook and be in the kitchen this 30 Minute One Pot Meal Cookbook comes in handy and saves the day.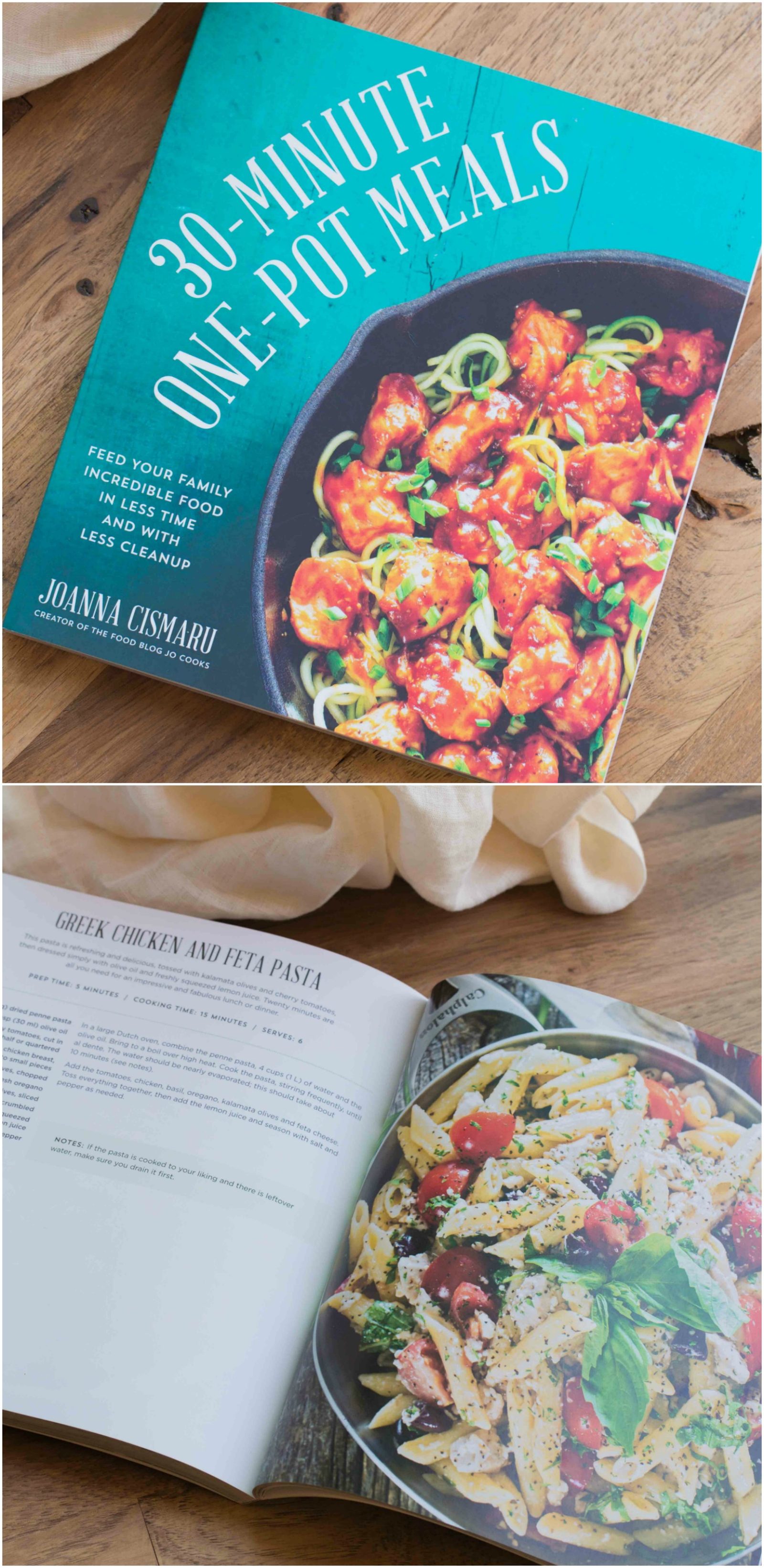 Next time you're in a rut be sure to head here to buy the cookbook and you'll be making a quick dinner in no time at all. This cookbook by Jo Cismaru is a life saver and all the recipes are amazing!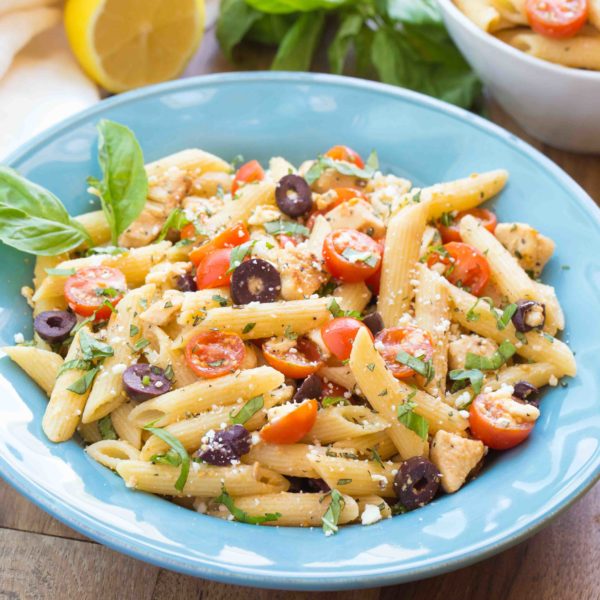 Get the Recipe:
Greek Chicken & Feta Pasta
Ingredients
12

ounces

penne pasta

2

tablespoons

olive oil

12

ounces

cherry tomatoes

,

cut in half

10

ounces

cooked chicken breast

,

cut into small pieces

6

fresh basil leaves

,

chopped

1

teaspoon

fresh oregano

,

diced

3.5

ounces

kalamata olives

,

sliced

4

ounces

feta cheese

,

crumbled

1

tablespoon

freshly squeezed lemon juice

salt and pepper

,

to taste
Instructions
Prepare pasta according to package; set into a large bowl once done.

Once the pasta is done and added to the bowl, add in the tomatoes, chicken, basil, oregano, olives, and feta cheese. Stir to combine.

Once everything is combined, add in lemon juice, salt and pepper. Stir together.

Serve immediately and enjoy!