Eggnog Cookies
Eggnog cookies are the perfect treat for your holiday party or cookie exchange. They're soft with crunchy edges and have a delicious eggnog glaze to top them off! You need to make them asap!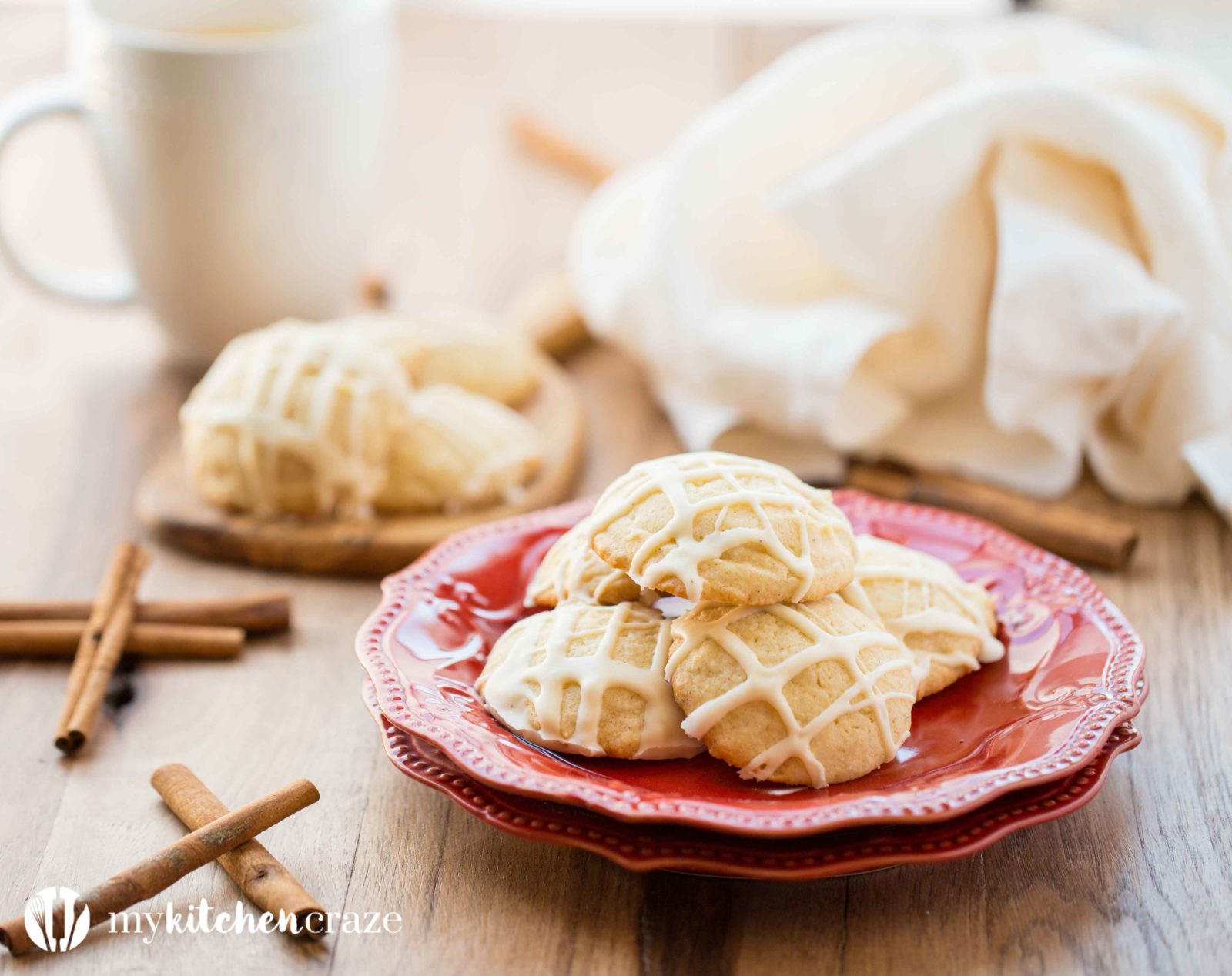 Since I posted my favorite Eggnog Quick Bread this week, I thought I should also share my favorite eggnog cookies!!
Head below to enter the giveaway and find this Eggnog Cookie recipe!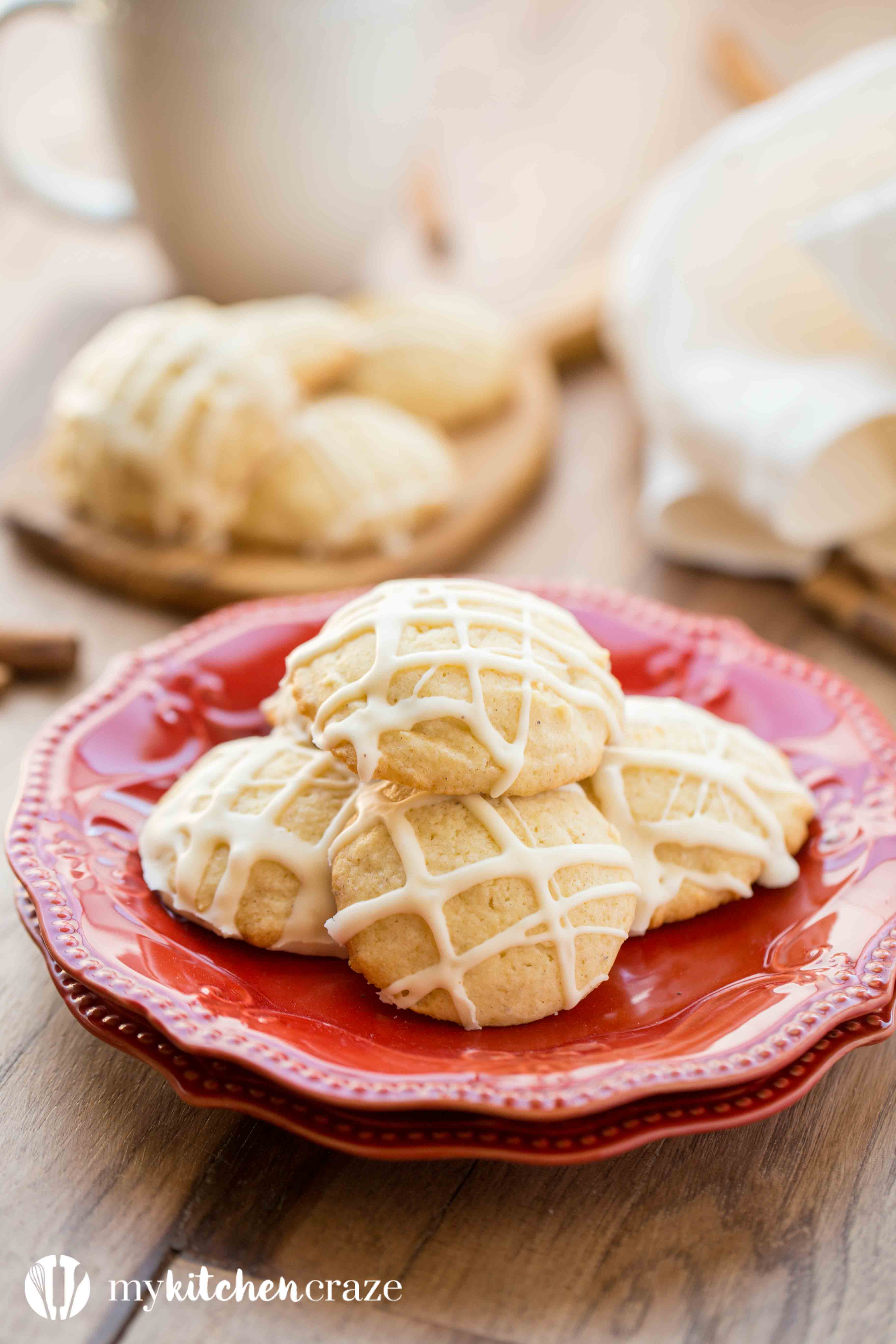 Plus, I really wanted to share this recipe with you all because these cookies are phenomenal!! The taste is the perfect combination! Add in the eggnog glaze and these cookies are yummm-ie!!! They're crunchy around the edges and soft in the middle. They make for the perfect cookie with a nice cup of coffee or tea too. Trust me I know. I had 3 of them yesterday morning for breakfast. 😉
How do you like your cookies baked? Do you like them under cooked, just done or burnt?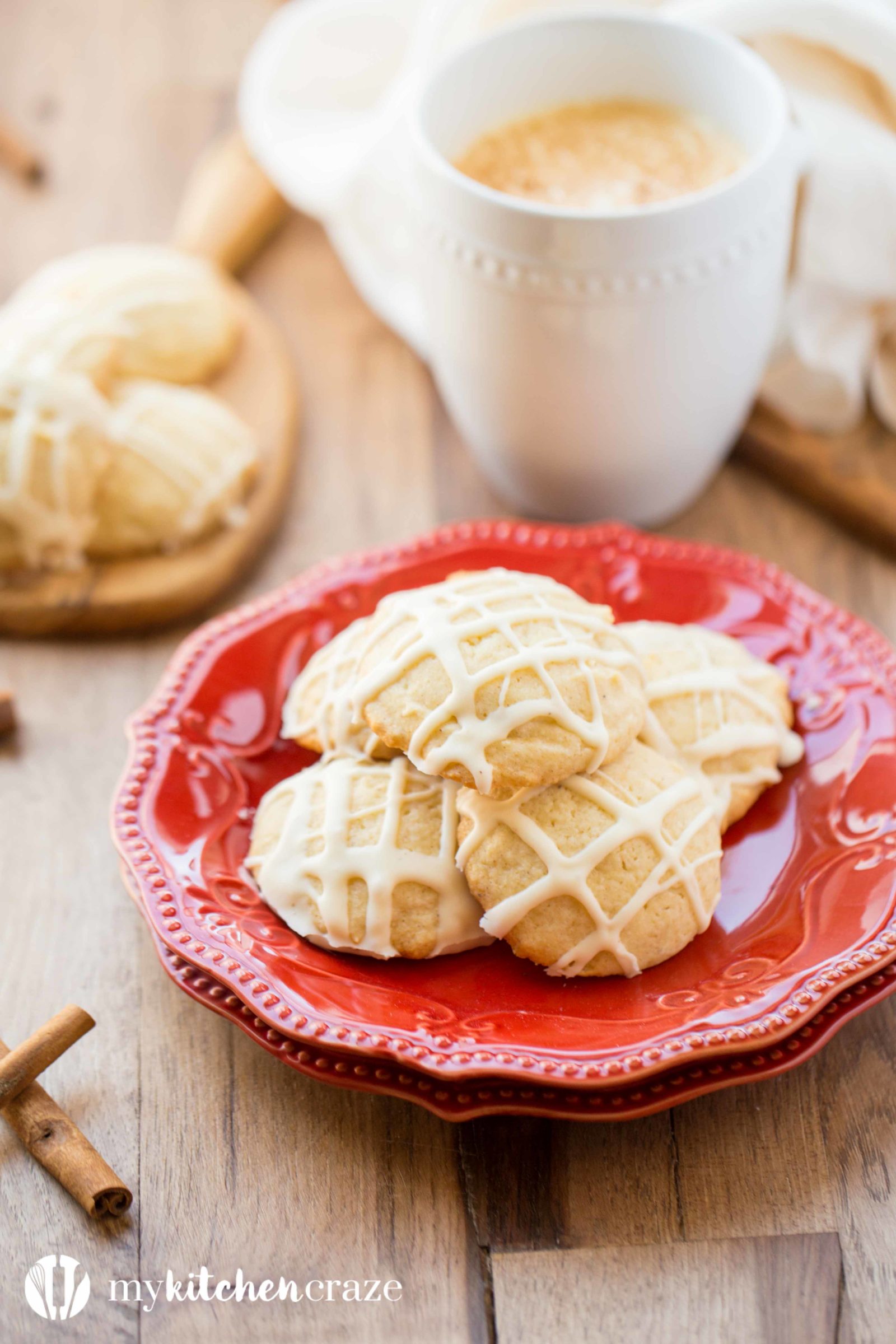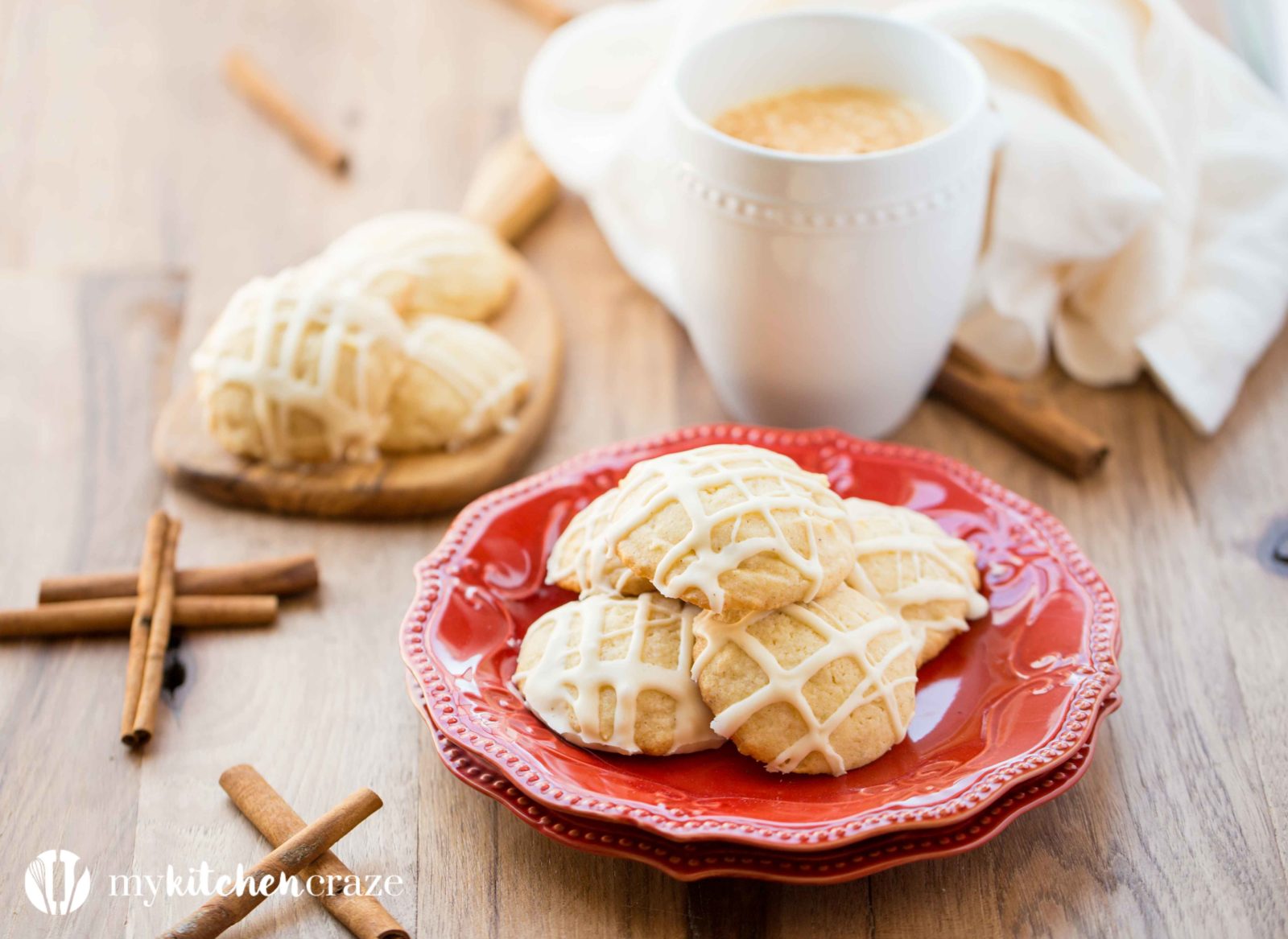 I know you're probably shaking your head at me and thinking, "who likes their cookies burnt? That's craziness." Well, let me tell you that it's not craziness. My mom loves her cookies burnt. She actually prefers them that way. Silly mom, right? I personally go back and forth with how I like my cookies. Some of them I like under cooked such as chocolate chip cookies, but my peanut butter cookies can be done done, so they're crunchy and yummy!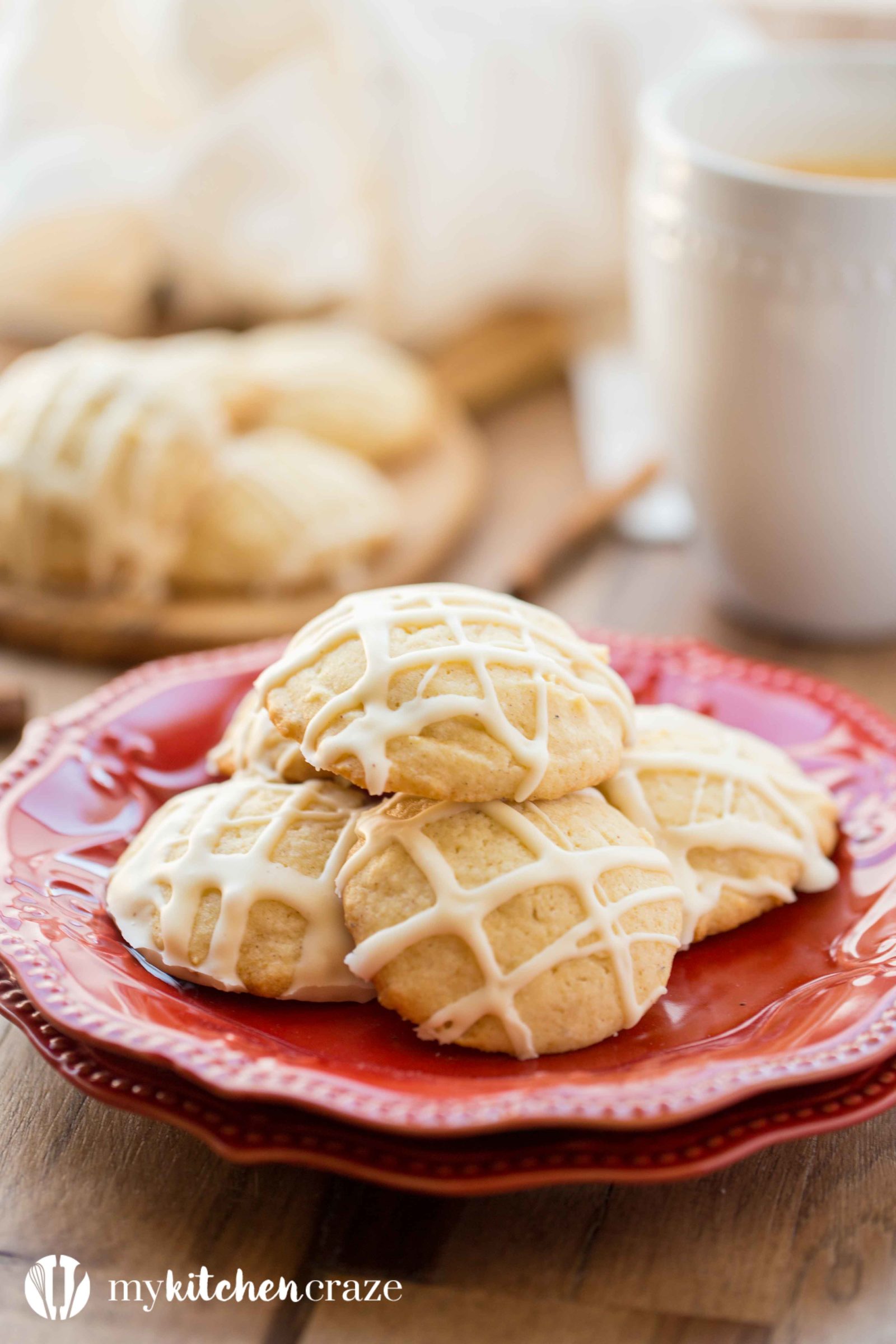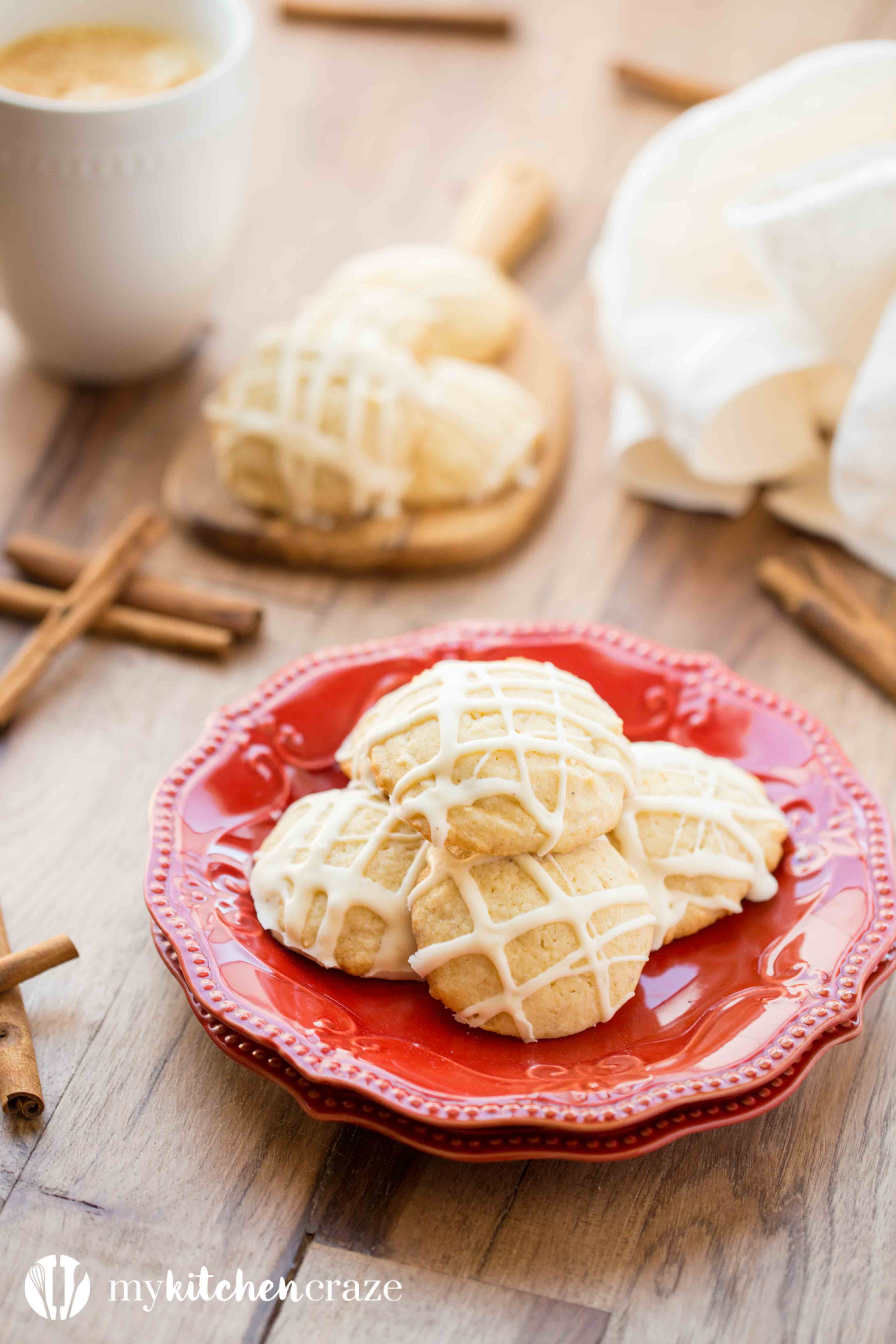 That's why these cookies are the perfect combo for me. They're crunchy around the edges than super soft and fluffy in the middle. The eggnog adds such great flavor too. I'm bummed I didn't start baking with eggnog sooner. Oh well. Better late then never, right?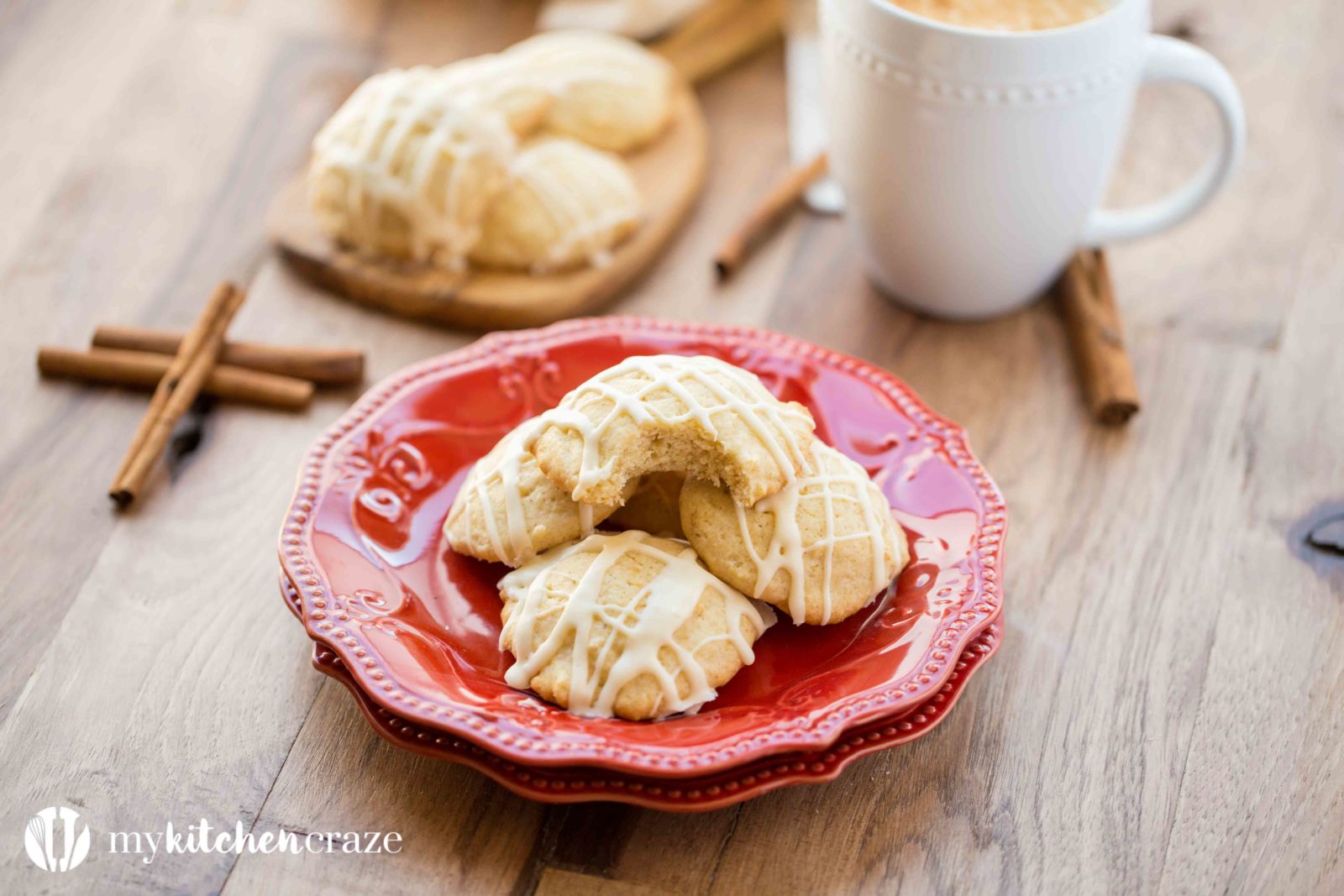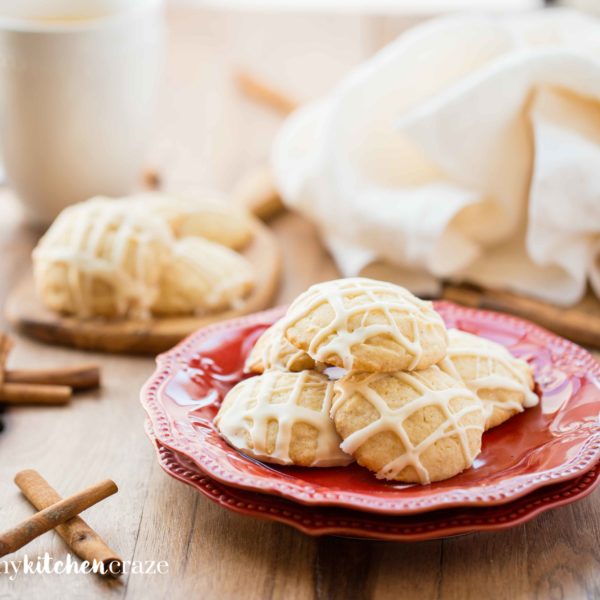 Get the Recipe:
Eggnog Cookies
Ingredients
Cookies:
2 1/4

cups

all-purpose flour

1

teaspoon

baking powder

1

teaspoon

nutmeg

1/2

teaspoon

cinnamon

1 1/4

cups

sugar

3/4

cup

butter

,

slightly softened

2

eggs

1

teaspoon

vanilla extract

1/2

cup

eggnog
Eggnog Glaze:
1 1/4

cup

powdered sugar

3-4

tablespoons

eggnog

1/8

teaspoon

nutmeg
Instructions
Preheat oven to 350 degrees F. Line baking sheet with parchment paper or silpat. Set aside.

In a medium bowl, add flour, baking powder, cinnamon and nutmeg. Stir to combine.

In a stand mixer or hand mixer, cream together the butter and sugar. Add eggs and vanilla extract. Mix until smooth.

Add eggnog and mix again until smooth and creamy.

Slowly add the flour mixture to the mixing bowl while on a low speed. Stir until just combined.

Using a cookie scoop or tablespoon spoon, spoon dough onto baking sheet. Bake cookies for 14-16 minutes; until the bottoms and edges are lightly browned.

Remove cookies from baking sheet and place on a wire rack. Allow to cool completely before applying glaze.

For glaze: place ingredients in a large measuring cup or glass bowl. Mix until creamy.

Then drizzle glaze onto cooled cookies. Let them sit for about 15 minutes so the glaze has a chance to harden.

Serve & Enjoy!