Monster Cookies  are everything you want in a cookie and more. These cookies are loaded with bright colorful chocolate candies, chocolate chips, peanut butter and oats. What more could you ask for in a cookie?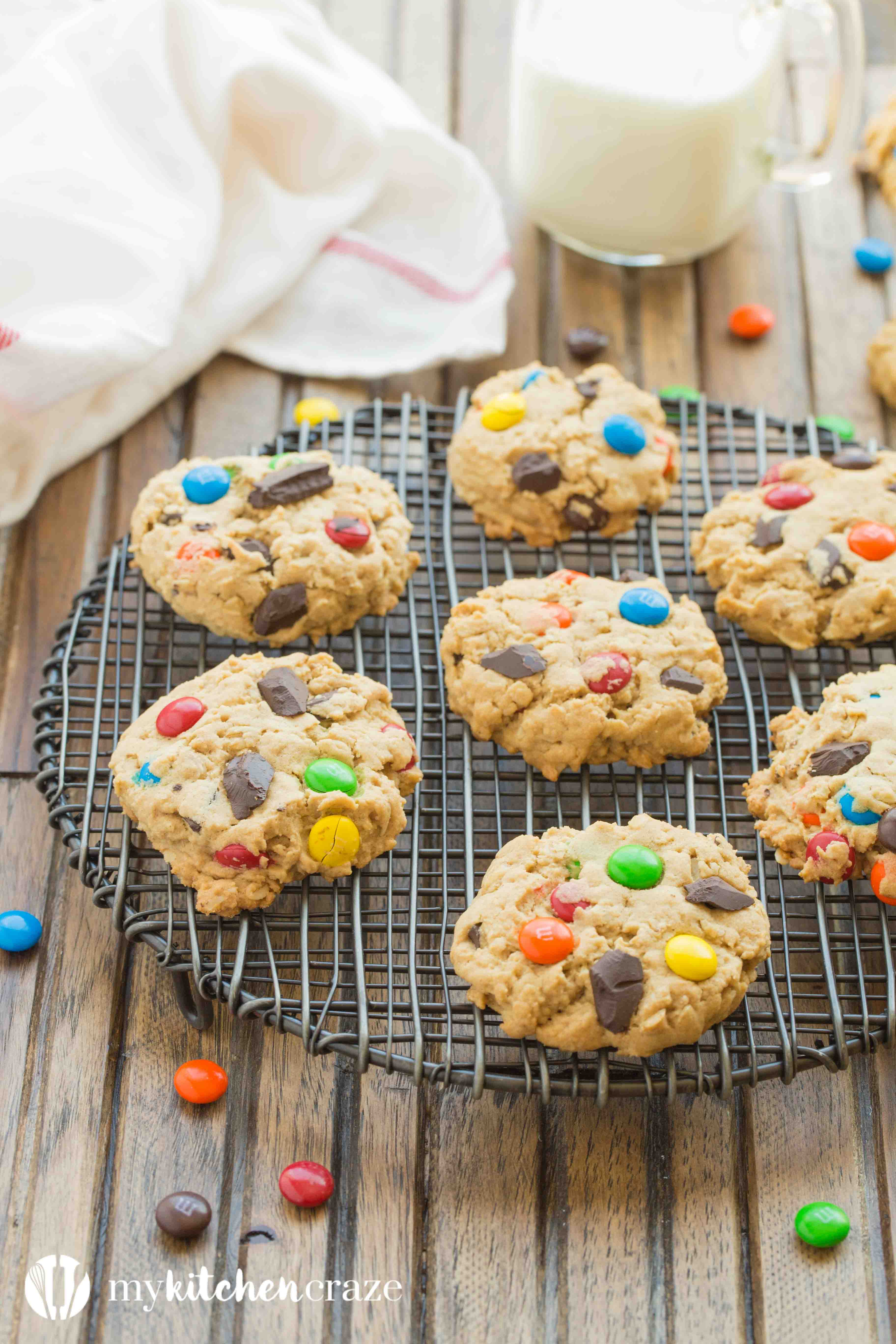 Crunchy exterior with a moist and soft center make these cookies a delicious combination. Loaded with all sorts of deliciousness, these cookies are perfect with a nice cup of hot coffee or a glass of cold milk. My son loves coming home from school and having these for his afternoon snack.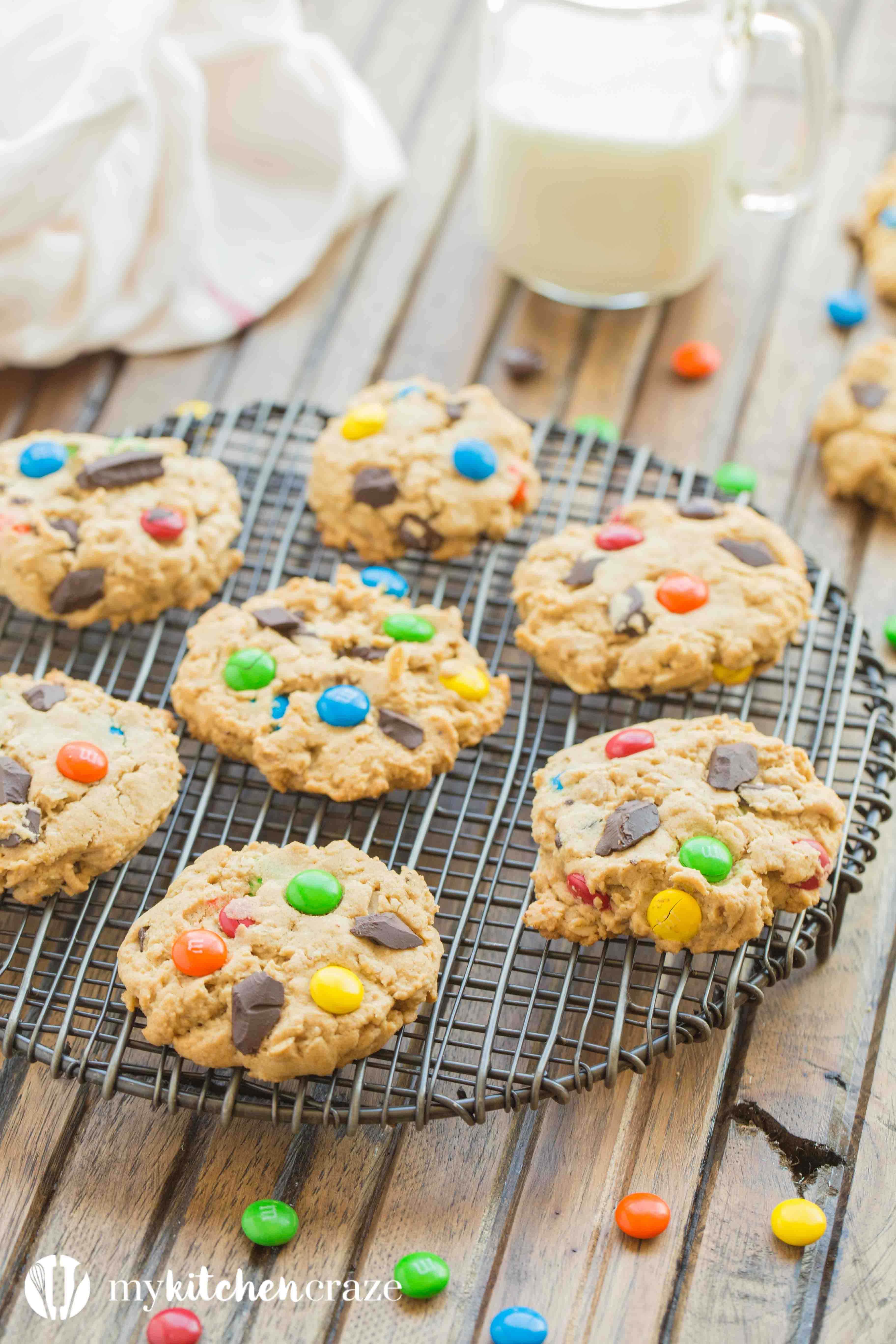 When I made these last week, they instantly reminded me of the Las Vegas strip. With all the bright colors and everything going on in these cookies, they're like the strip at night. All colorful lights and loaded with people.
When we moved to Las Vegas about over a year ago, people thought we were crazy. I think there's a misconception about living in Vegas. People automatically assume you live close to the stip, when in fact we live 20-30 minutes away and rarely go down there. I think the last time we were there was when we had family in town.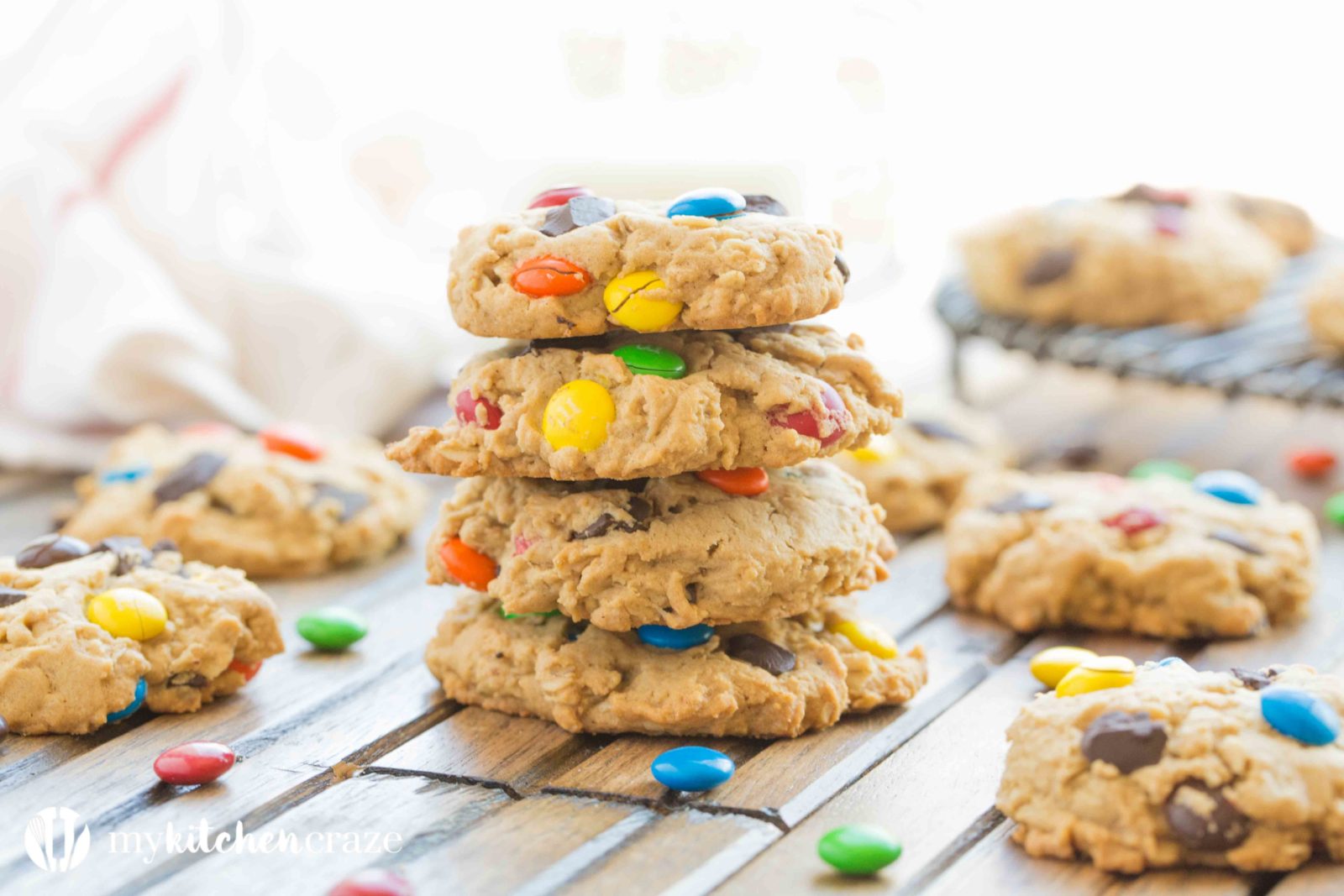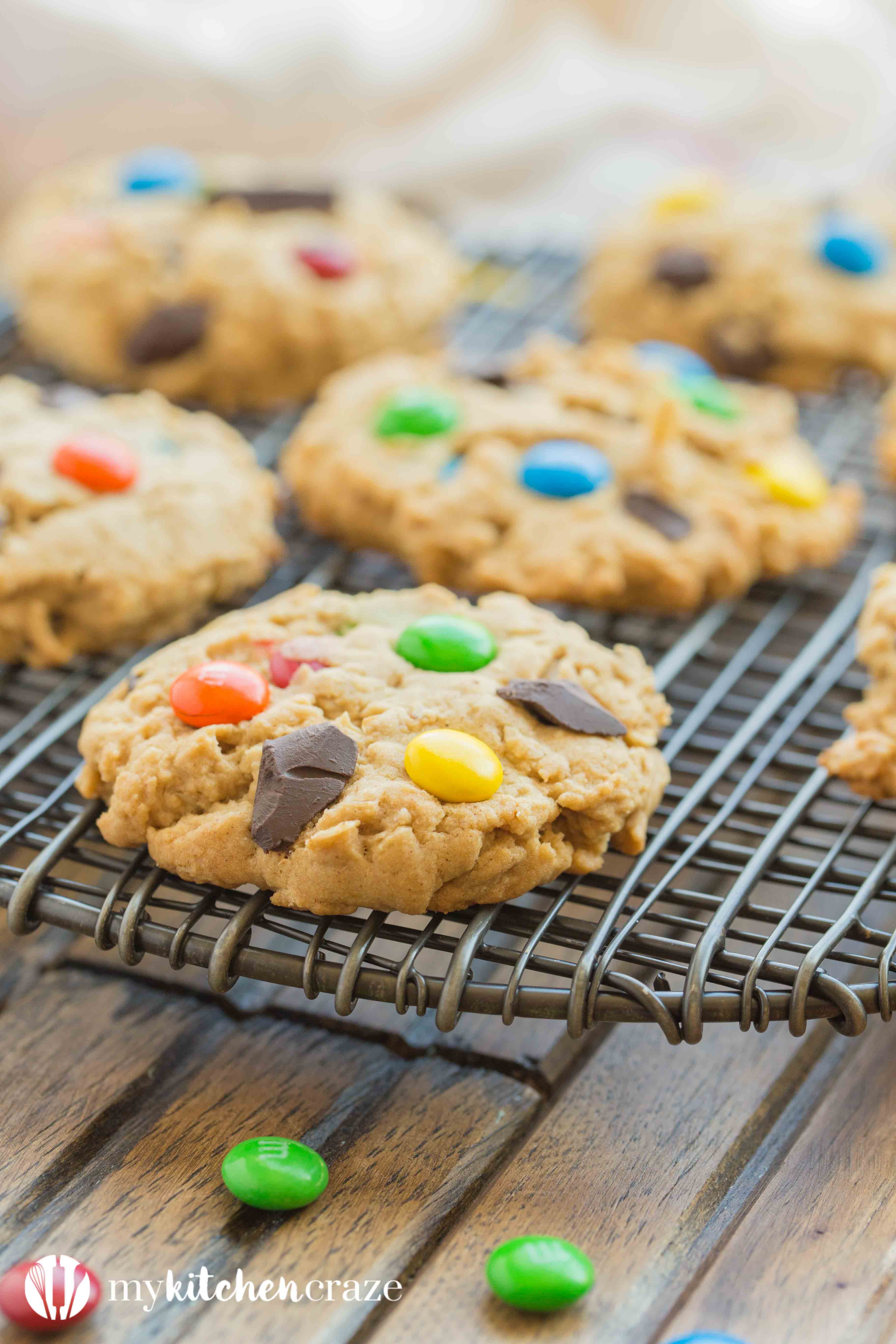 I remember going down there when we first moved here and the kids were in Ahh mode. They had never seen so many colorful lights and people. So you see, when I made these cookies it made me think of the Vegas strip. Fun huh?
When my hubby ate a cookie he decided to name these everything but the kitchen sink cookies. Haha silly man. He can call them what ever he likes, but I'm sticking to Monster Cookies and I'm making them weekly.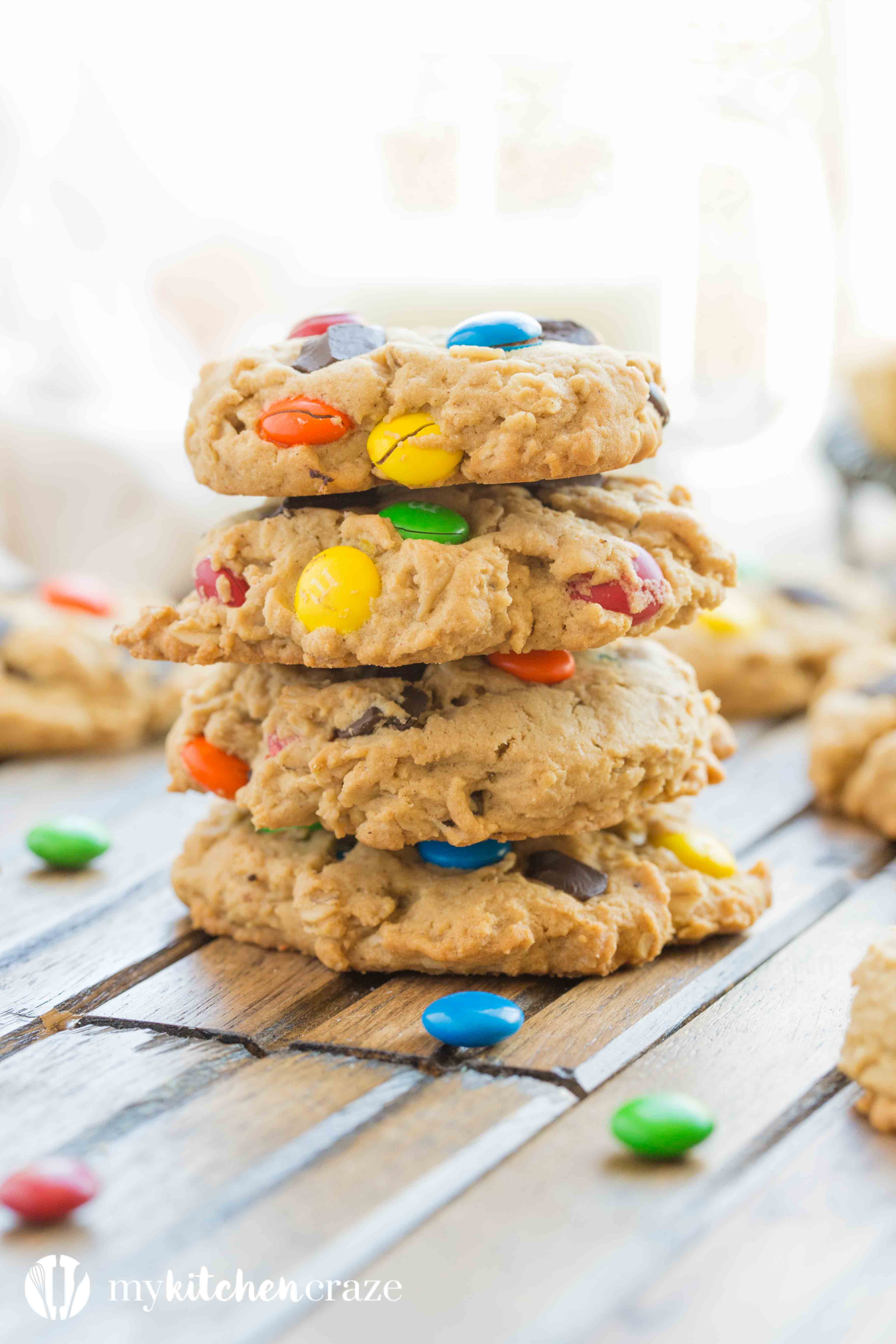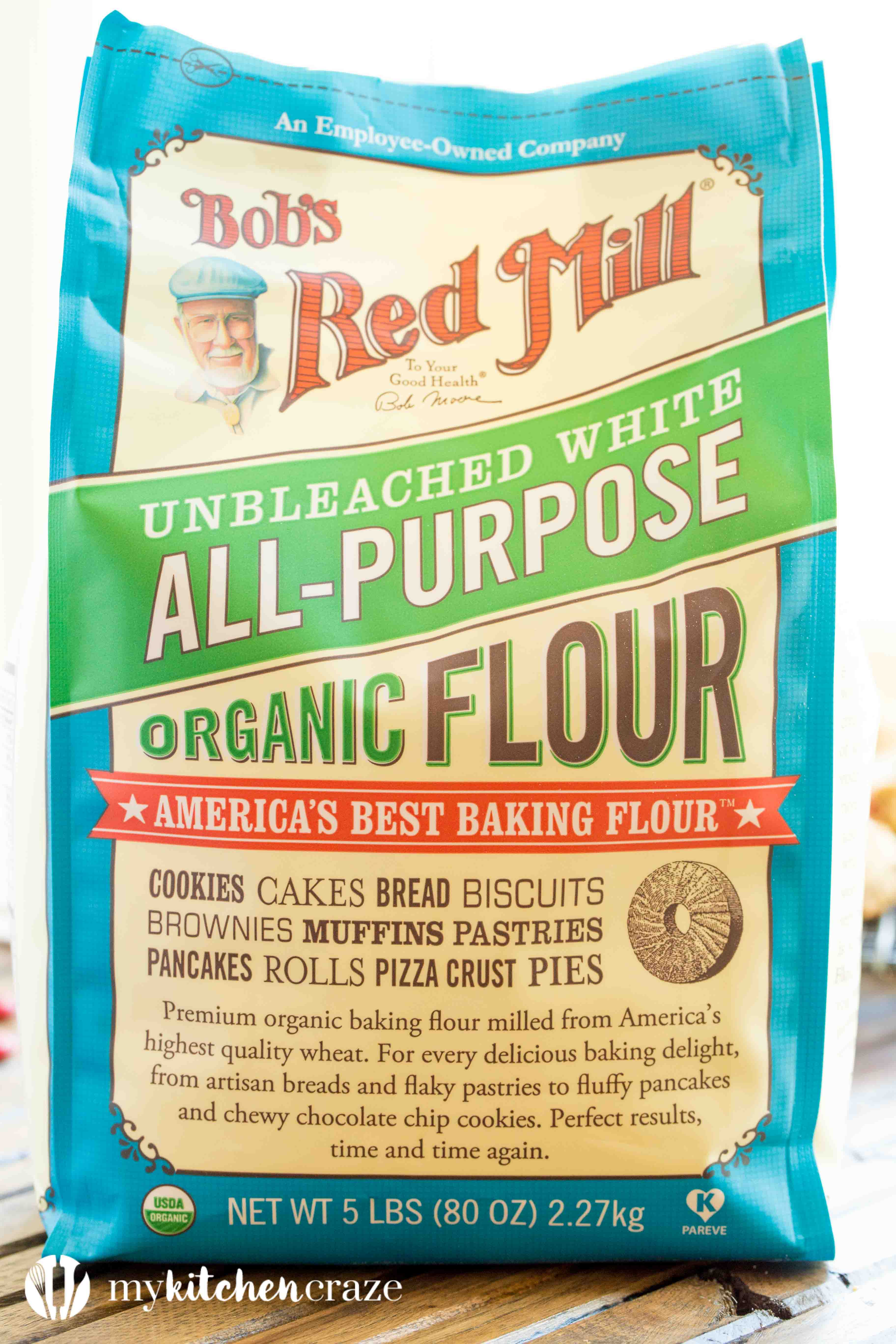 When I made these cookies I decided to use my trusty Bob's Red Mill Organic Unbleached All Purpose Flour and Bob's Red Mill Old Fashioned Oats. I love using Bob's Red Mill products. You know when you use these products you're getting the freshest quaintly and honestly nothing ever comes out bad when I use Bob's Red Mill products, so why would I change?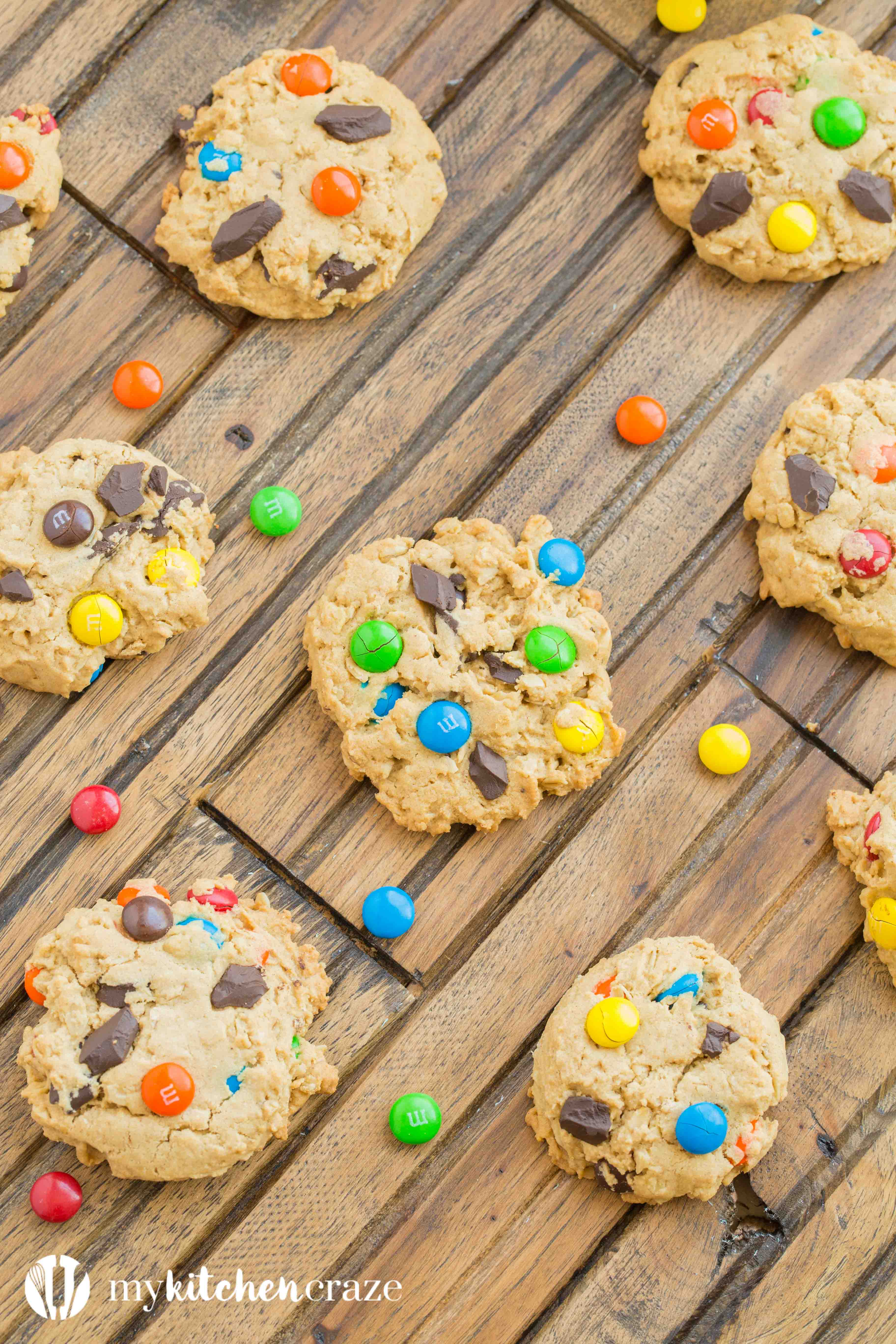 Did you know that when you use Bob's Red Mill Organic Unbleached All Purpose Flour it's milled fresh from organic hard red wheat and it's not enriched with any additives. This flour is a kitchen staple in my house and is perfect for all of your baking needs. Which is why I used it in these Monster Cookies and they turned out better than perfect.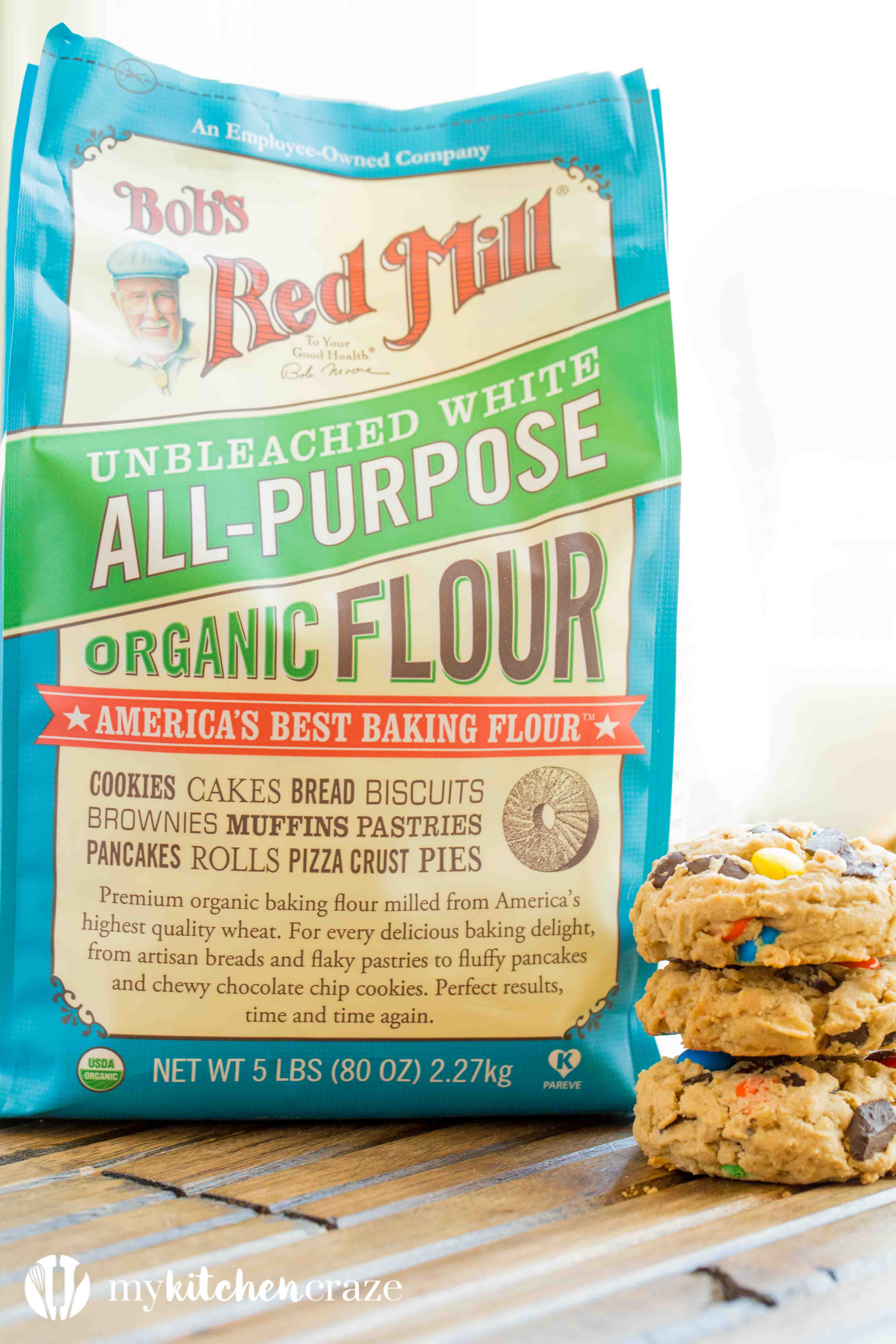 There are 50 states, 50 bloggers and 50 cookies, with one mission…to bring our country together for a sweet treat that celebrates our wonderful nation. Every state has something the truly makes it special and we're celebrating that diversity in cookie recipes! Hence my Monster Cookie for the state of Nevada. You can check out all of the "United States of Cookies" here.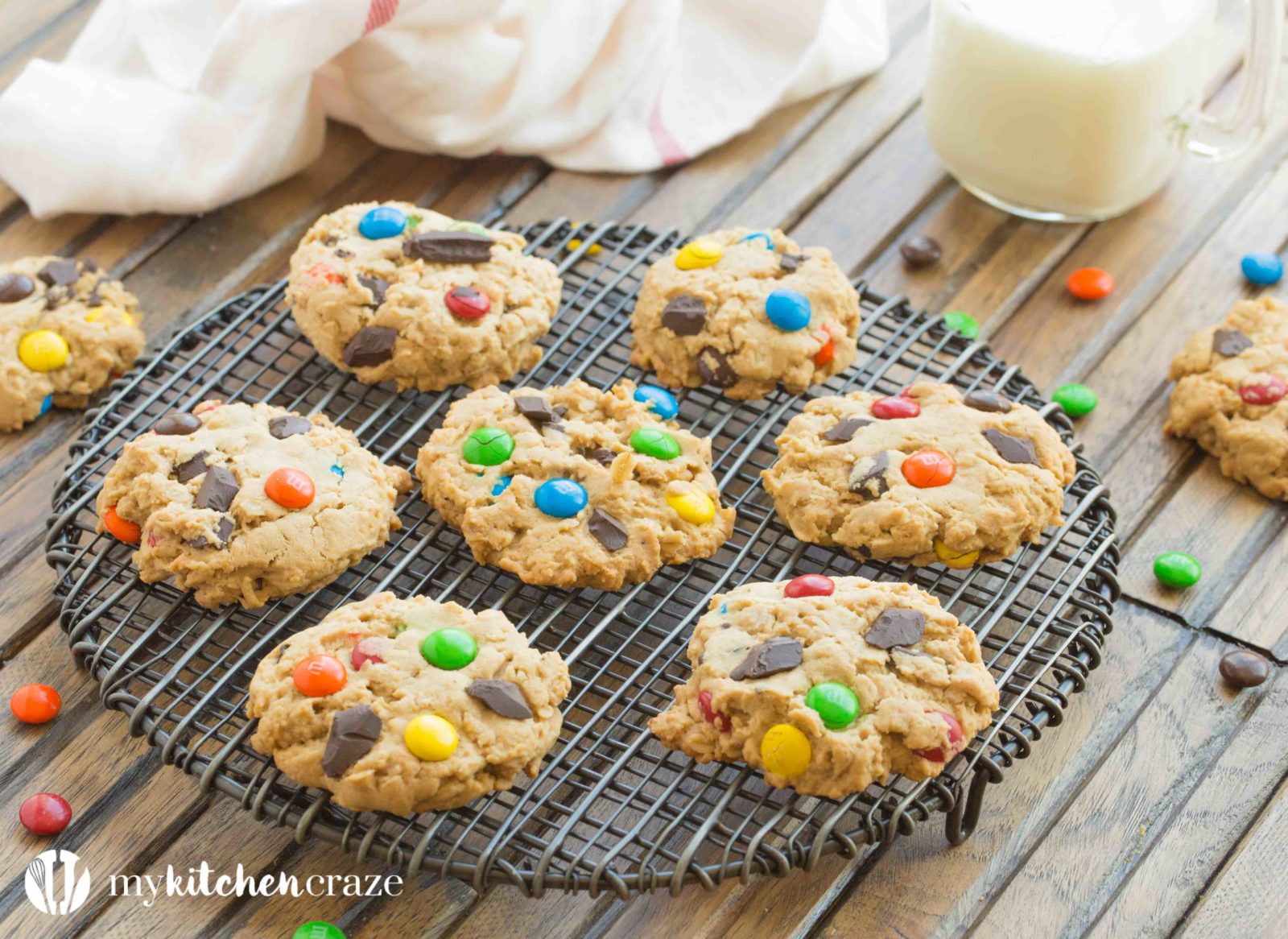 Next time you want a delicious loaded cookie, make these Monster Cookies. You won't be sorry. Also head over here to get a coupon from Bob's Red Mill for this amazing All Purpose Flour.
Servings: 3 dozen cookies
Monster Cookies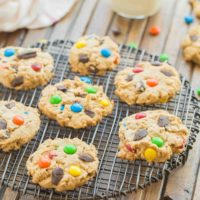 Print
Ingredients
1/2 cup butter, softened
1/2 cup brown sugar, packed
1/4 cup sugar
3/4 cup peanut butter
2 eggs
1 teaspoon vanilla extract
1 teaspoon baking soda
1 1/2 cups Bob's Red Mill organic unbleached all purpose flour
1/2 teaspoon cinnamon
1 cup Bob's Red Mill old fashioned oats
3/4 cup candy-coated milk chocolate pieces
1/2 cup chocolate chips
Instructions
Preheat oven to 350 degrees F.

Using your hand or stand mixer, add the butter and both sugars. Mix until light and fluffy, about 3-5 minutes.

Add in peanut butter, eggs and vanilla extract. Mix until eggs are incorporated and everything is mixed well.

In a medium bowl, add the baking soda, flour, cinnamon and oats. Stir to mix ingredients together.

With your stand or hand mixer on a low speed, slowly add in the flour mixture and mix until just incorporated.

Stir in candy-coated milk chocolate pieces and chocolate chips.

Drop by tablespoonfuls onto a cookie sheet.

Bake in preheated oven for 12 minutes. Place the cookie sheet on a hot pot and let sit for 3-5 minutes. Place cookies on a wire rack and let cool.

Store in an air tight container and cookies will stay fresh for 3-5 days. Enjoy!
I was selected for this opportunity as a member of Clever and the content and opinions expressed here are all my own.