Date Bars
Enjoy these delicious Date Bars the next time your craving dessert. Yummy bars filled with dates and topped with a delicious oat crumb mixture. They're easy to make which gives you more time to enjoy the cooler weather we should be having soon.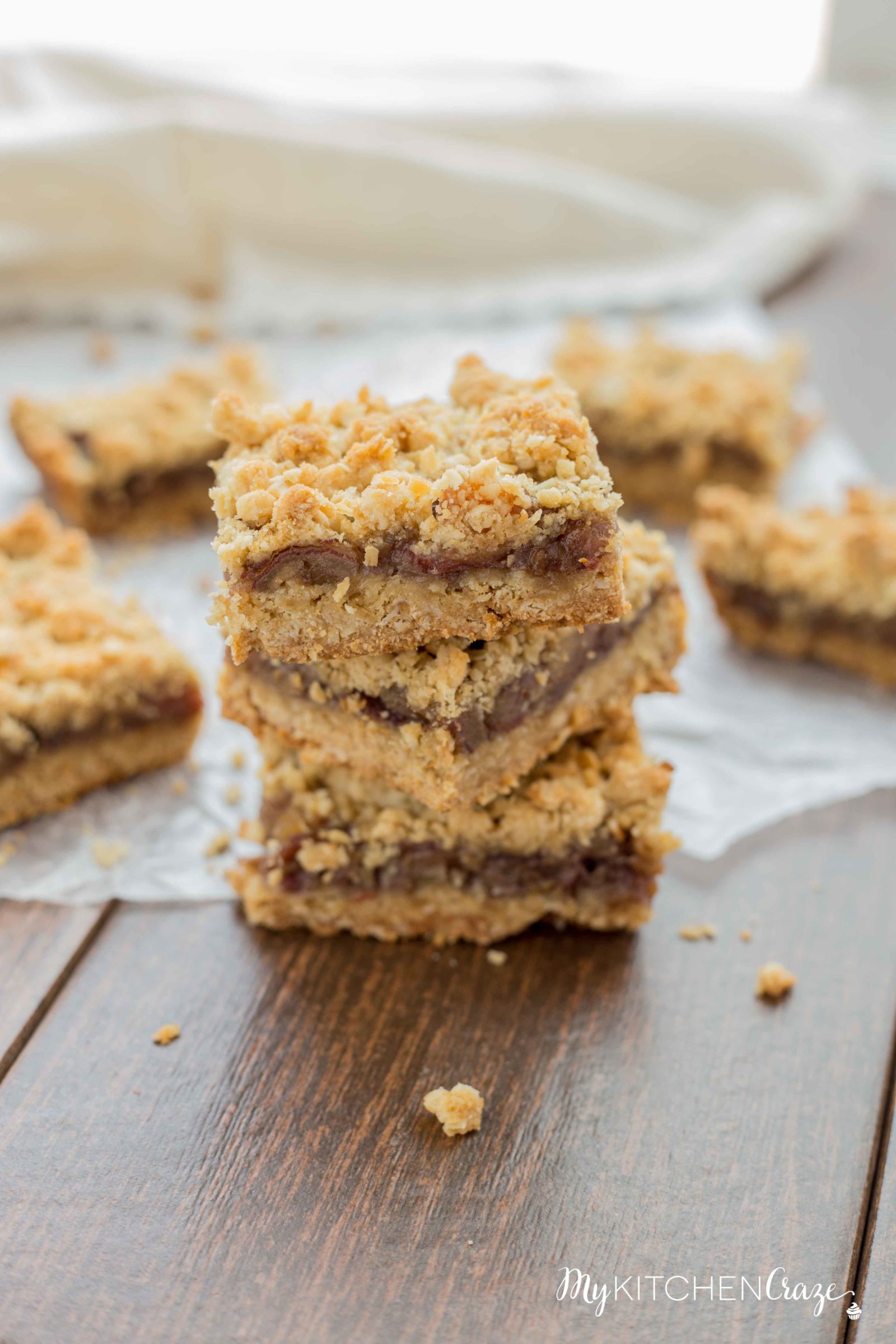 Can we talk dates today? Are you a fan? I feel like dates are one of those things that you either like them or you don't. There's no in between.
I wasn't a fan of them before I met Sean. I can't say why, but I just wasn't into them. That's not really fair to dates because before Sean I had actually never tried dates. But I just didn't like how they looked. They looked funky to me.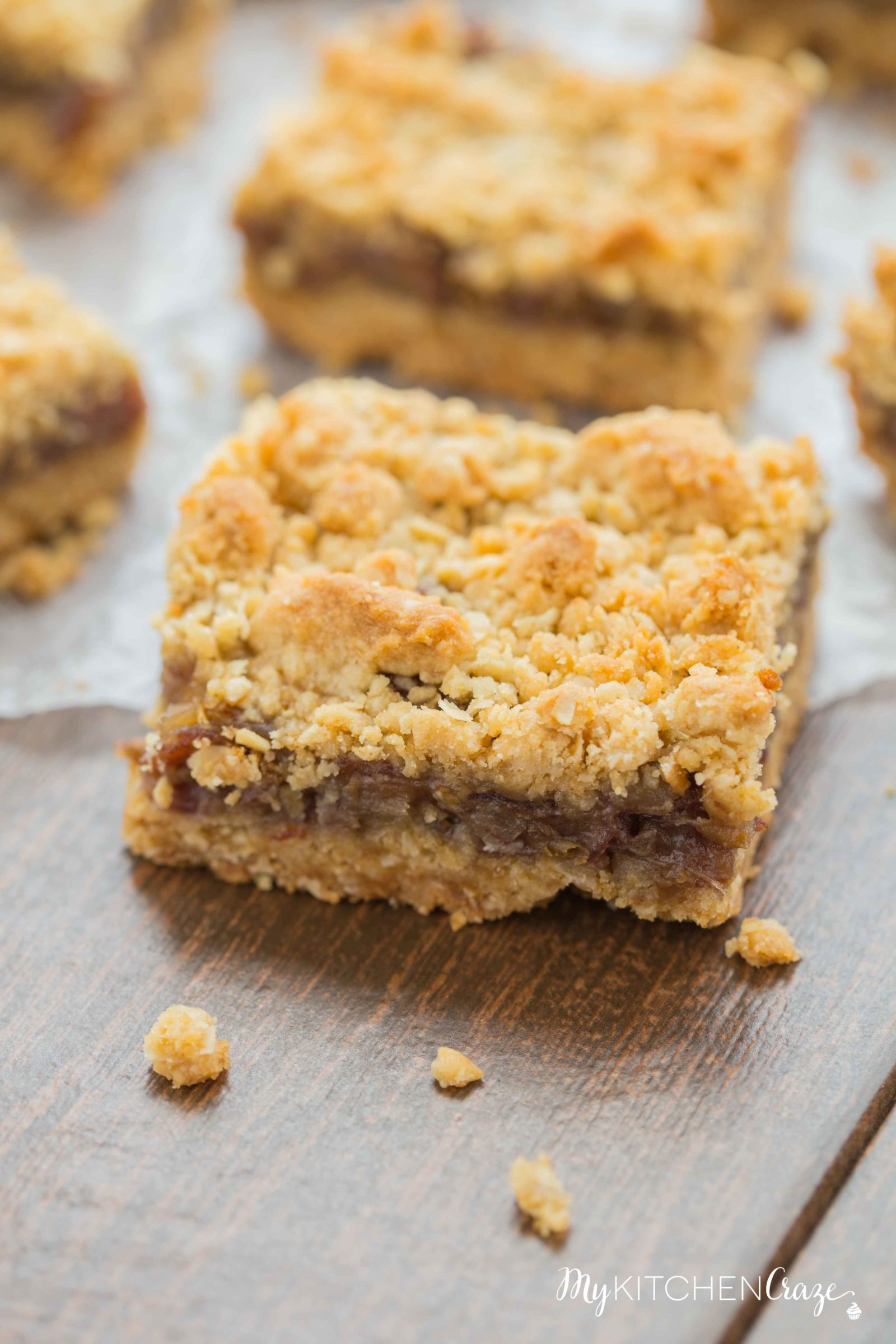 Maybe it's because we have dates every where in Palm Springs. Dates grow on palm trees and we have an abundance of them in Palm Springs. We actually have a store called Shield's Date Garden where they'll give you tours of how dates are grown. They even have a cute little store where you can buy any and all sorts of dates. You'd be amazed at how many different types they actually carry. They also make a delicious date shake that I love.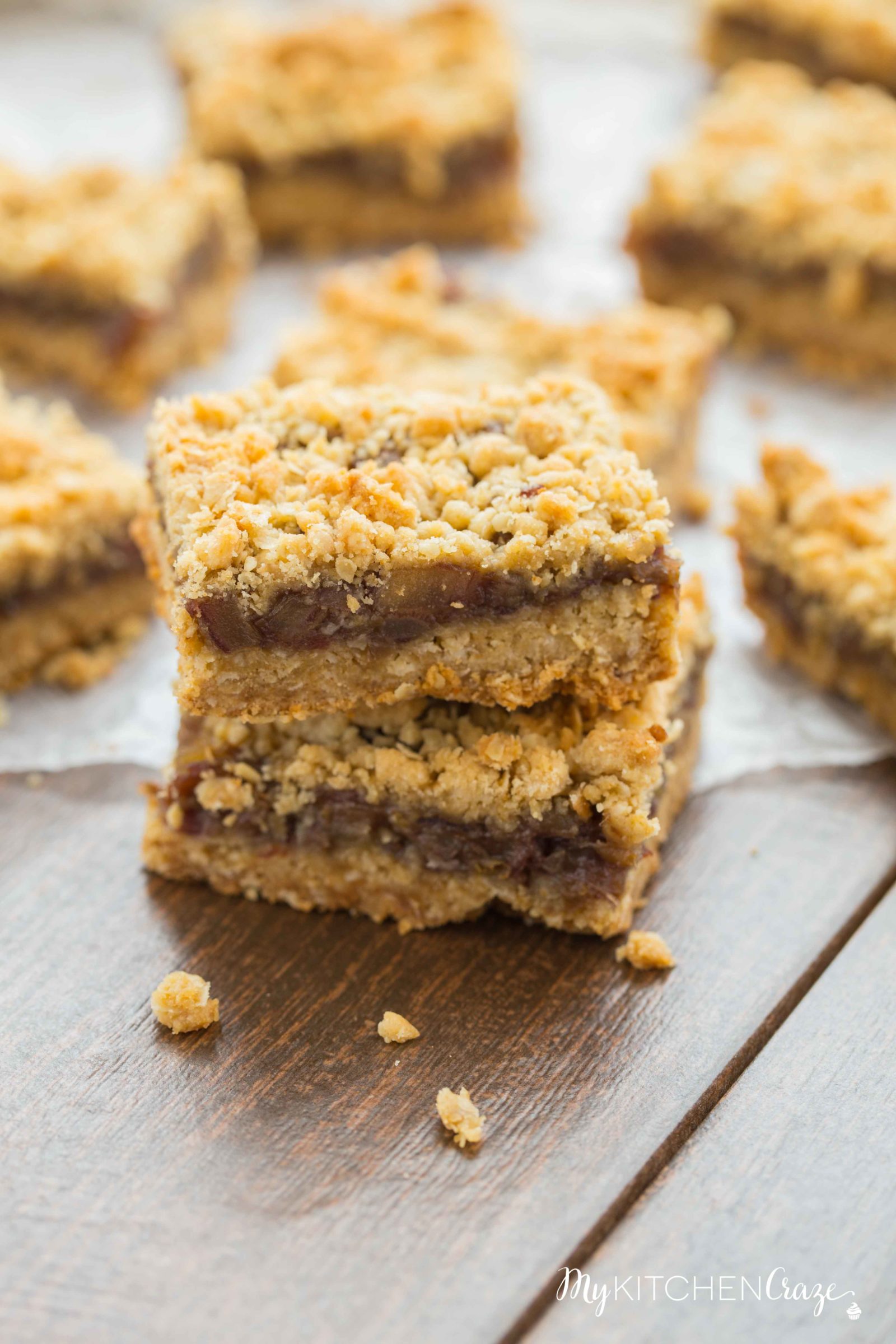 I should really thank my hubby for making me try dates. If it wasn't for him I would of just gone on with my non liking dates life. One day when we were going to get a milkshake he asked me, "Cyndi, have you honestly ever tried a date?" I of course replied with a maybe. Sean knows that maybe is a big fat no. So he proceeds to get a sample and makes me try it.
I tell him no no no, but being the pain in my butt that he is makes me try a bite. Well let's just say that from that one bite my liking dates started. Now I'm not one to eat them all eat them all the time, but I can say that I don't hate them. They're actually sweet and taste really good.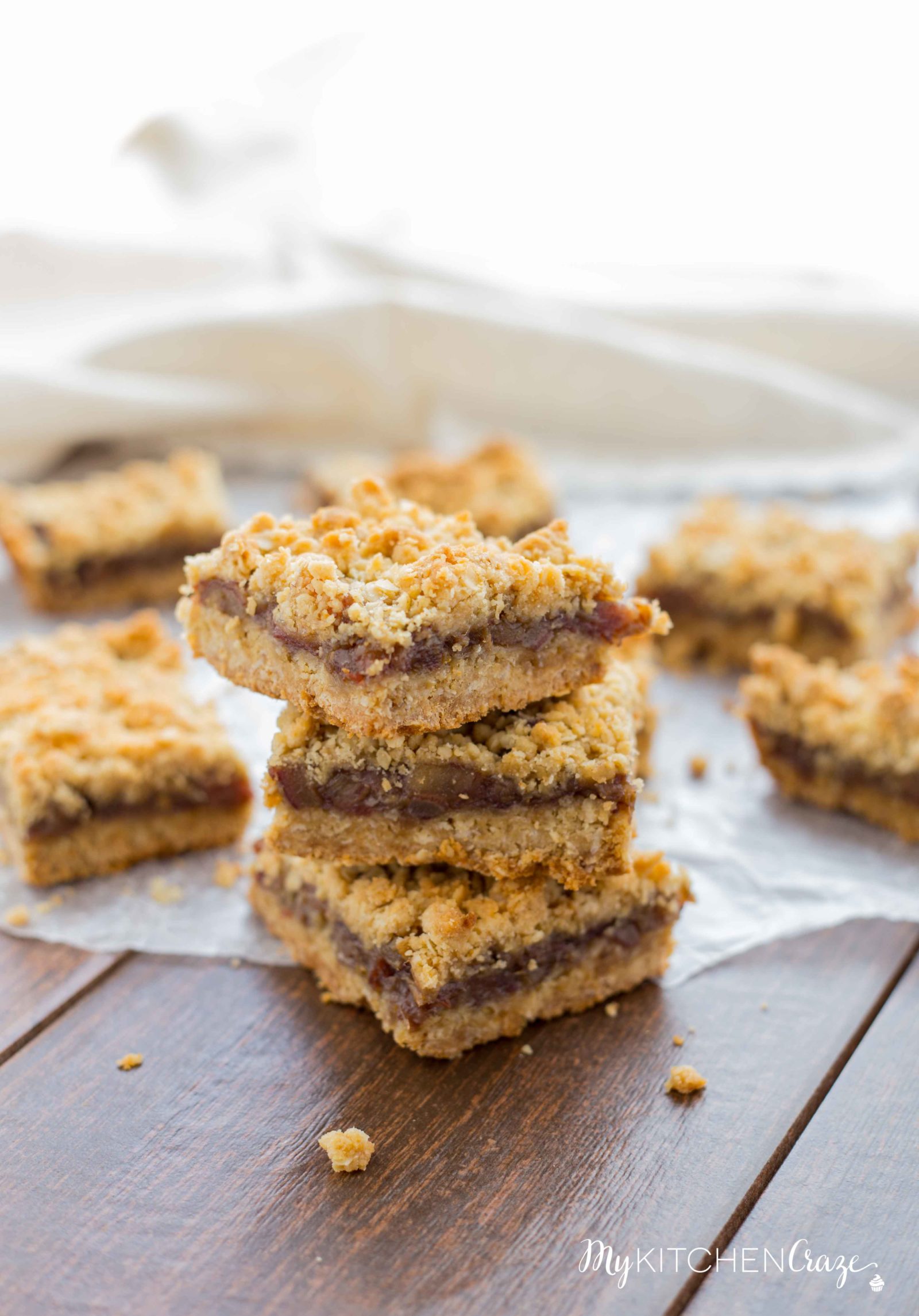 I knew that I needed to make them in a bar form when I found a big package of them at Spouts. Living in Vegas we don't get them as easily as we used to and they're a little pricer, but at least we can still buy some that are fresh. I like buying the pitted dates because who wants to worry about seeds?
These bars are the perfect combination of sweet and tarty. You all know about my obsession with bars by now, so these bars are a winner in my book. Even Sean is in love with them and he's never a huge sweet guy. He said they have the perfect amount of sweetness and they have a nice buttery crust and crumbly topping. Score!!
Try them soon. You'll love them!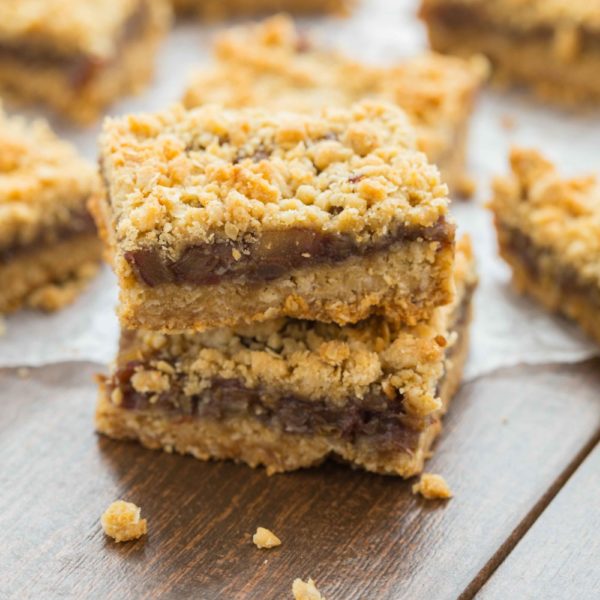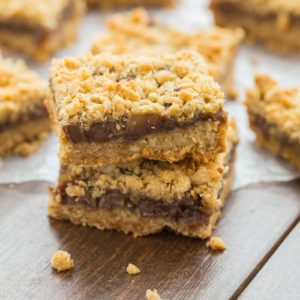 Get the Recipe:
Date Bars
Ingredients
Filling:

3

cups

pitted dates

,

chopped

1 1/2

cups

water

1/4

cup

sugar

Bars:

1

cup

brown sugar

,

packed

1

cup

unsalted butter

,

softened

1 3/4

cups

all-purpose flour

1 1/2

cups

quick-cooking oats

1/2

teaspoon

baking soda

1/2

teaspoon

salt
Instructions
Using a saucepan, cook filling ingredients over low heat, stirring constantly, until thickened, about 10 minutes. Let cool 5 minutes.

Heat oven to 400°F. Spray a 9x13 baking dish with non-stick cooking spray; set aside until ready to use.

In large bowl or stand mixer, stir brown sugar and butter until well combined.

Add flour, oats, baking soda and salt and mix until crumbly. Press half of the oat mixture into the bottom of the pan. Spread with filling. Top with remaining oat mixture. Press oat mixture lightly into filling.

Bake 25 to 30 minutes or until light brown.

Cool 5 minutes before cutting into squares.

Serve warm and enjoy!
Notes
Recipe adapted from a family recipe I had from my grandma. Thanks grandma! 🙂