Mini Twice Baked Potatoes
Mini Twice Baked Potatoes are baked to perfection then loaded with bacon, green onions and cheese. All the yummy things you need for a side! These mini twice baked potatoes are the perfect side companion to serve with Barber Foods Breaded Raw Stuffed Chicken Breast!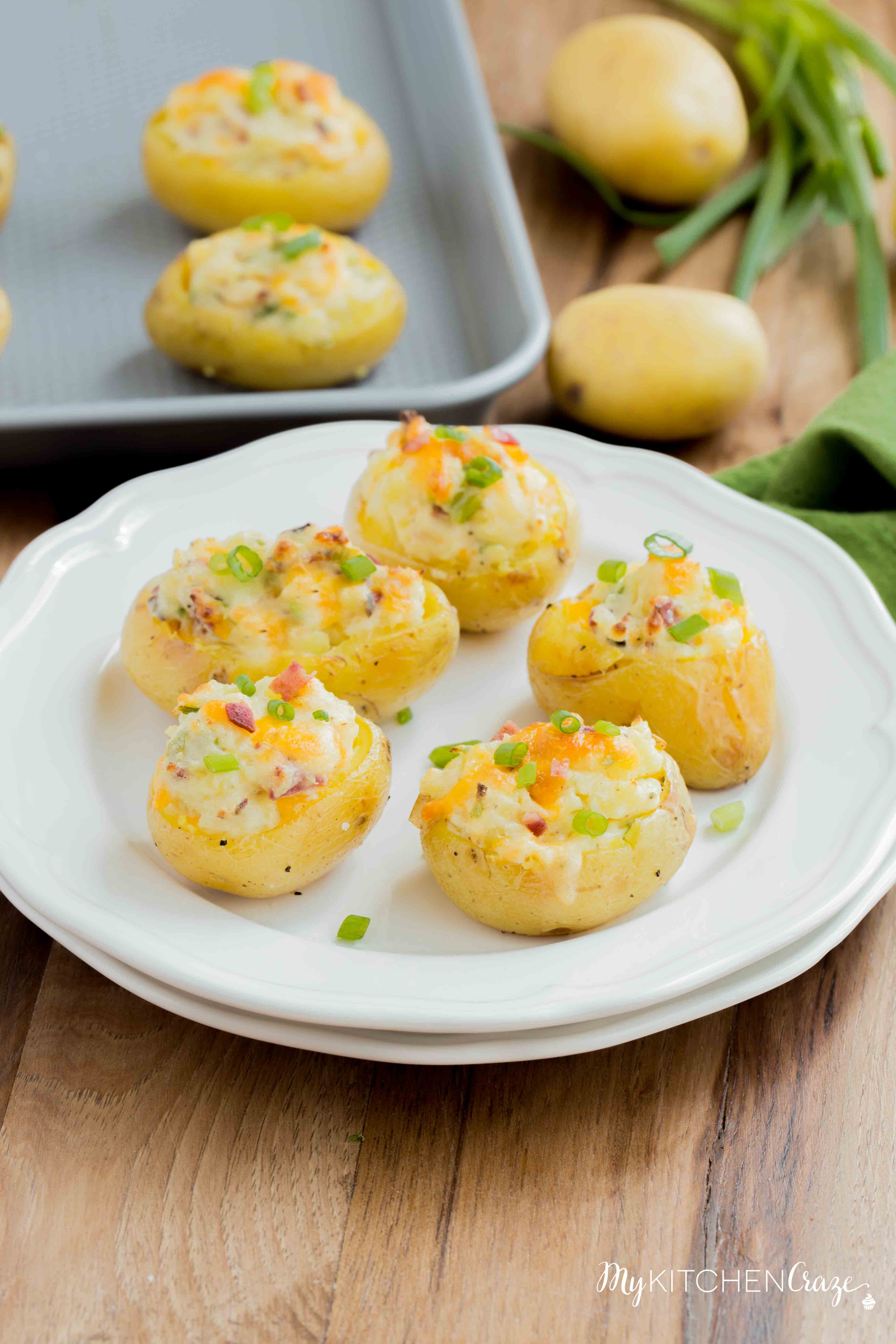 Life's been super crazy lately. When ever it's crazy busy I hate to be in the kitchen forever cooking dinner. Plus we have soccer practice twice a week and that doesn't get us home much before 9pm. So, when life gets busy for us we like to make no fuss, easy meals just like this one.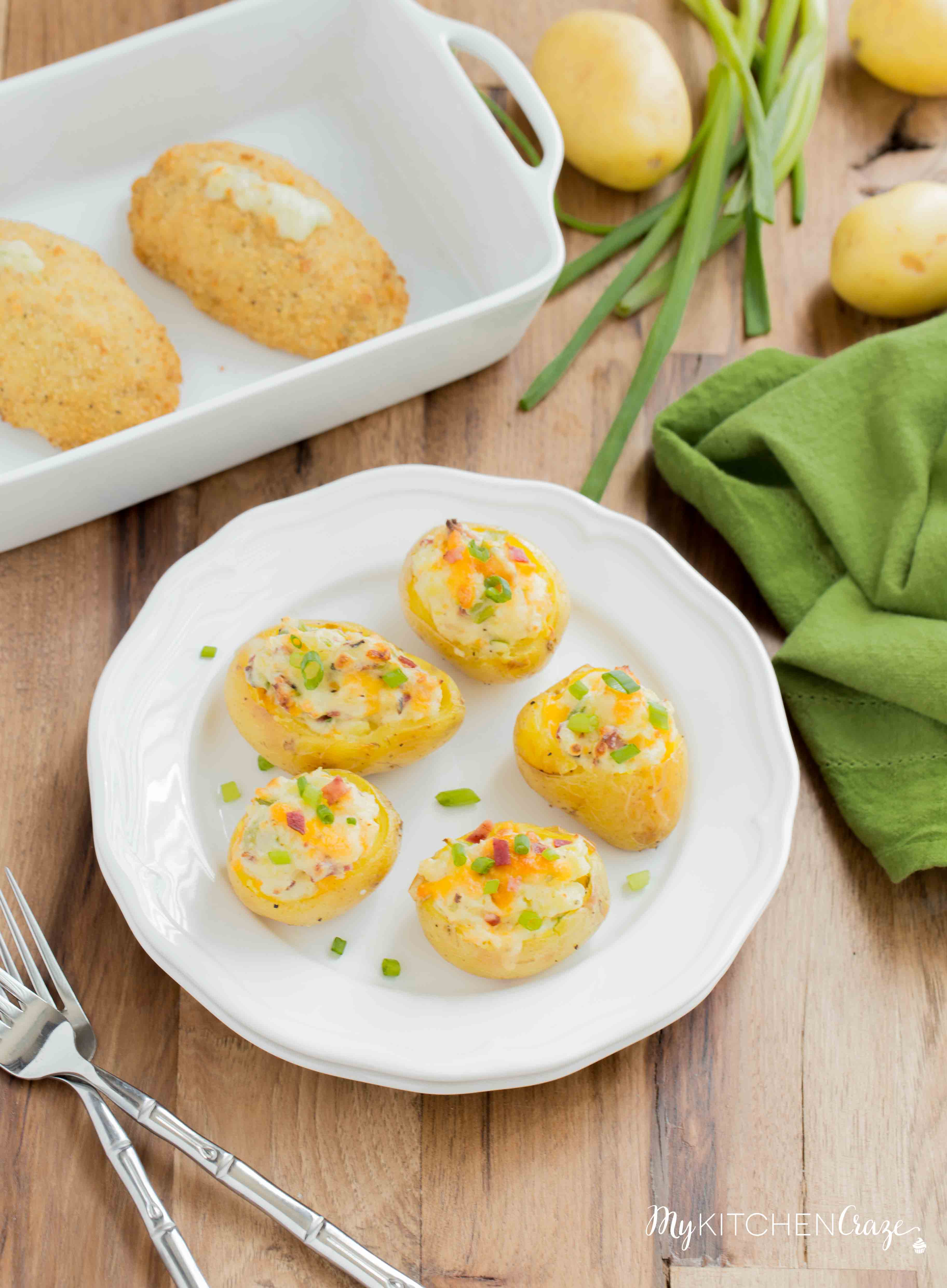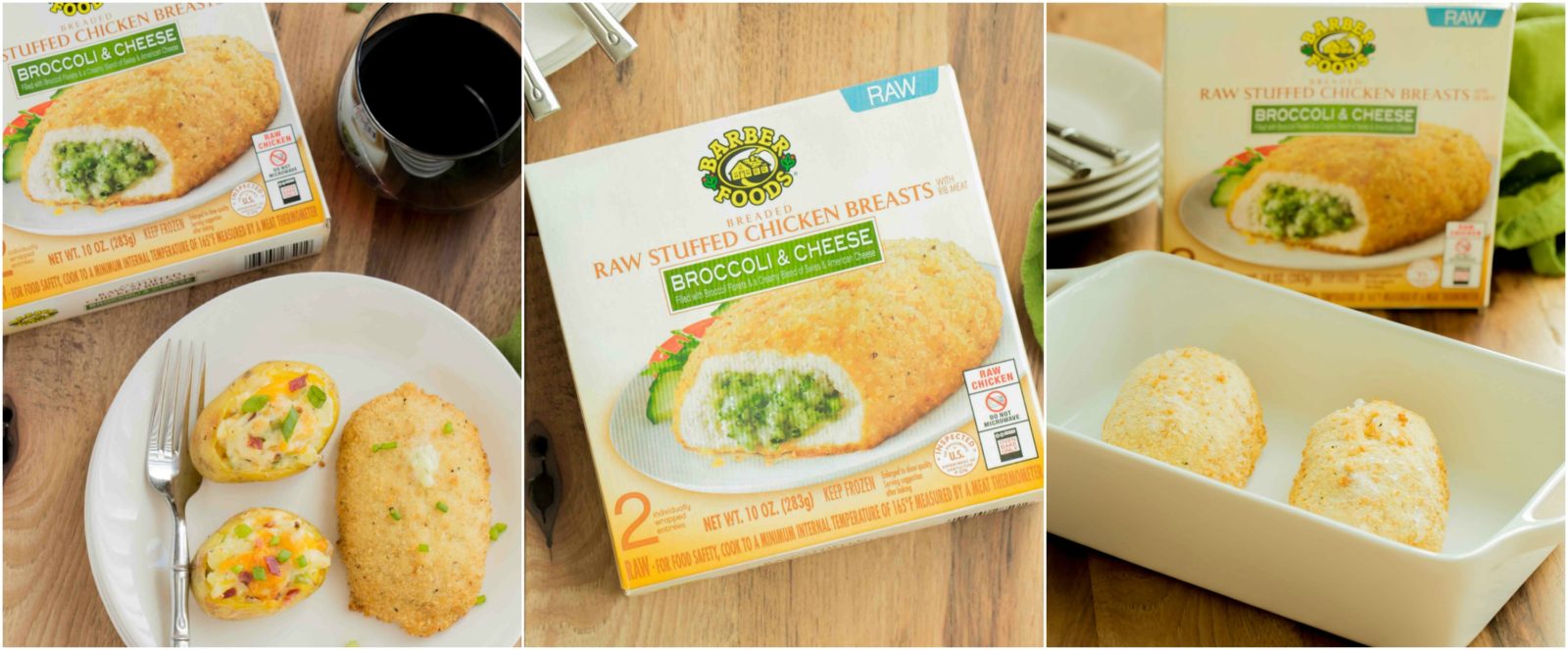 Last week sometime I had to come up with dinner, but I just didn't feel like being in the kitchen that night. I remember Sean saying let's go out, but we had already eaten out once, ok twice that week and I wanted to be good and make dinner. Since I didn't plan on making dinner I didn't have anything on hand. But then I remembered buying these Barber Foods Breaded Raw Stuffed Chicken Breast last week at Smiths Grocery Store. And since I always have potatoes on hand, I knew that both of those would make the perfect dinner.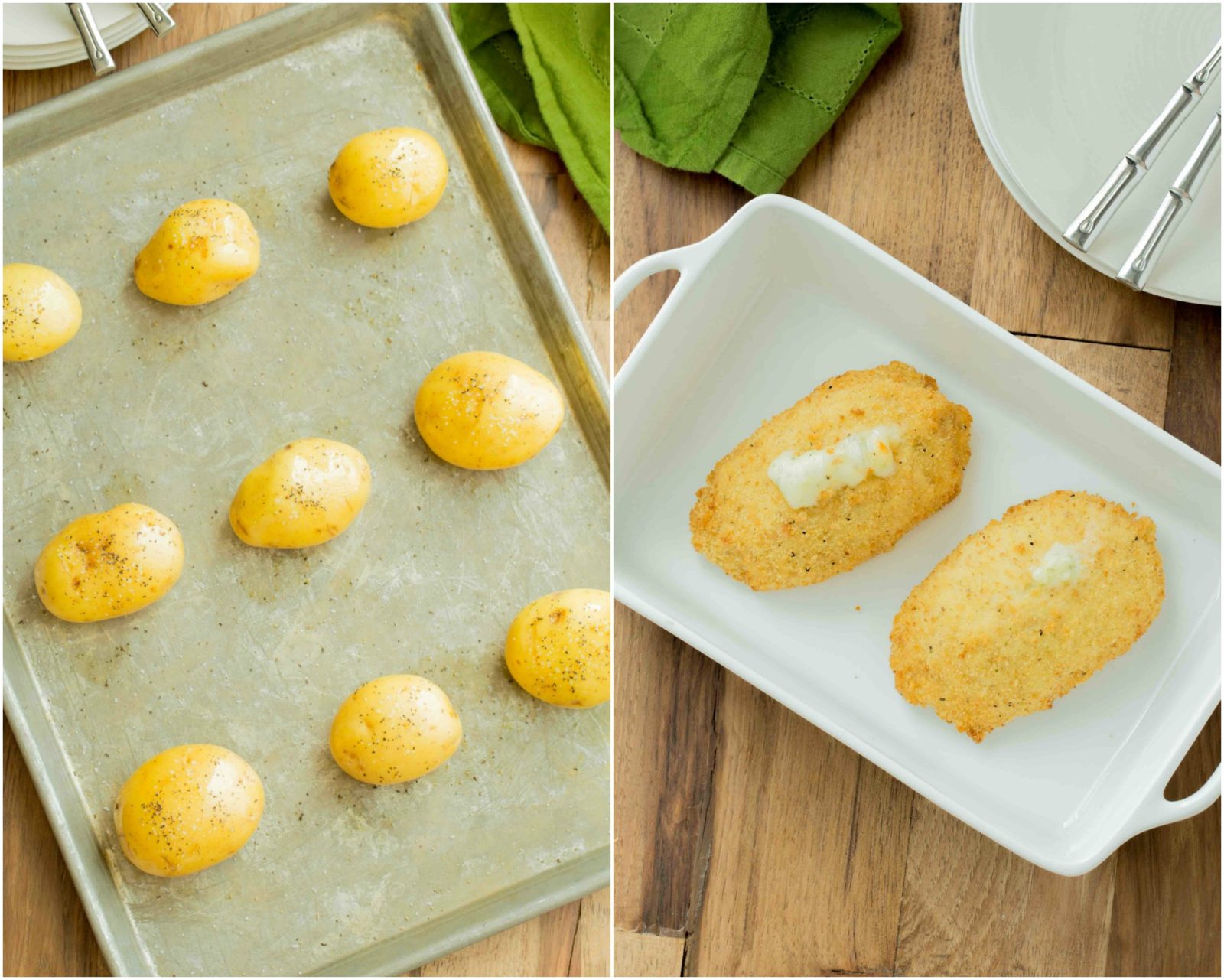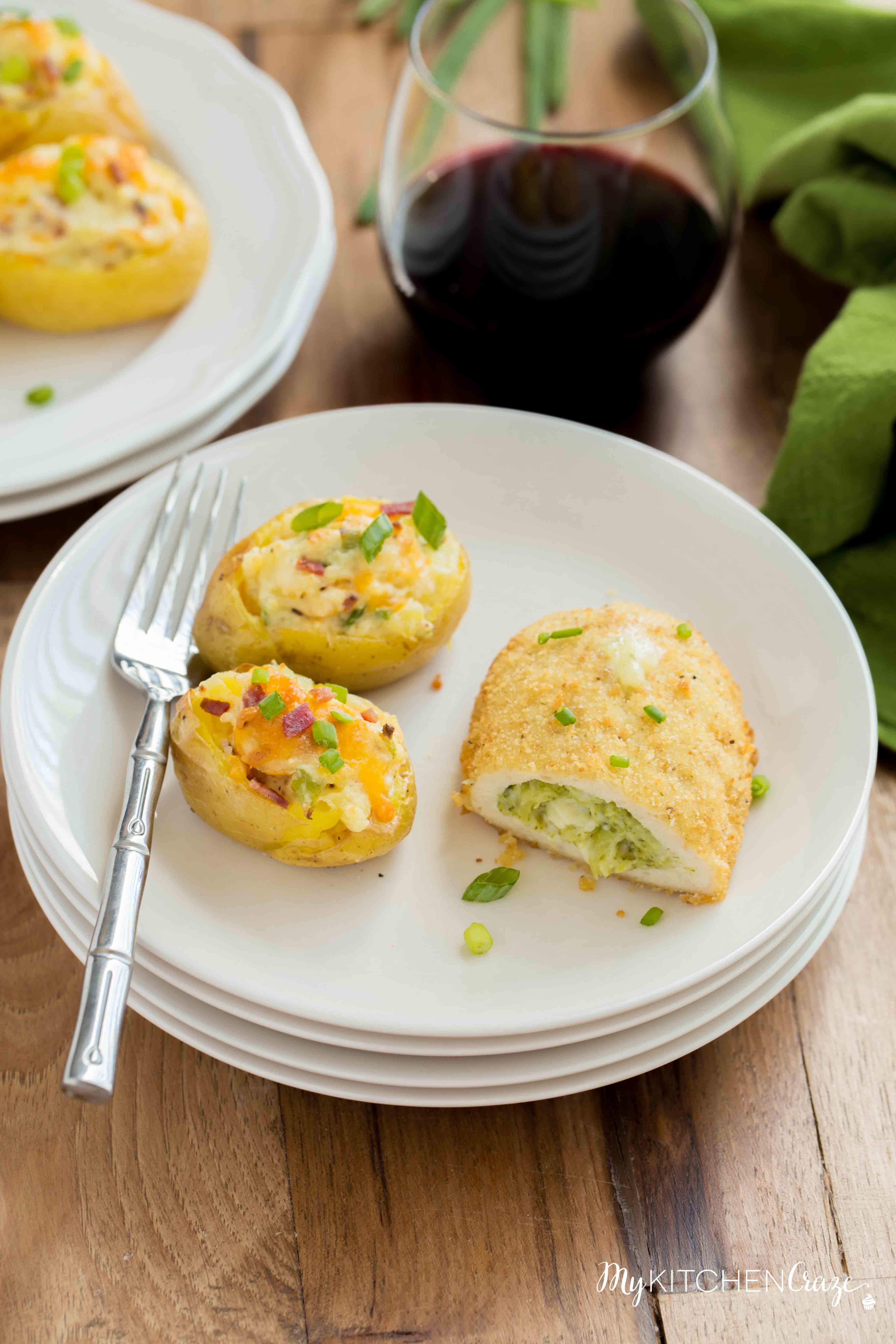 What I didn't anticipate was loving it so much. Why is it that the meals you throw together turn out to be the best ones ever? And why is it that the meals you spend forever on turn out blah? I'll never understand that.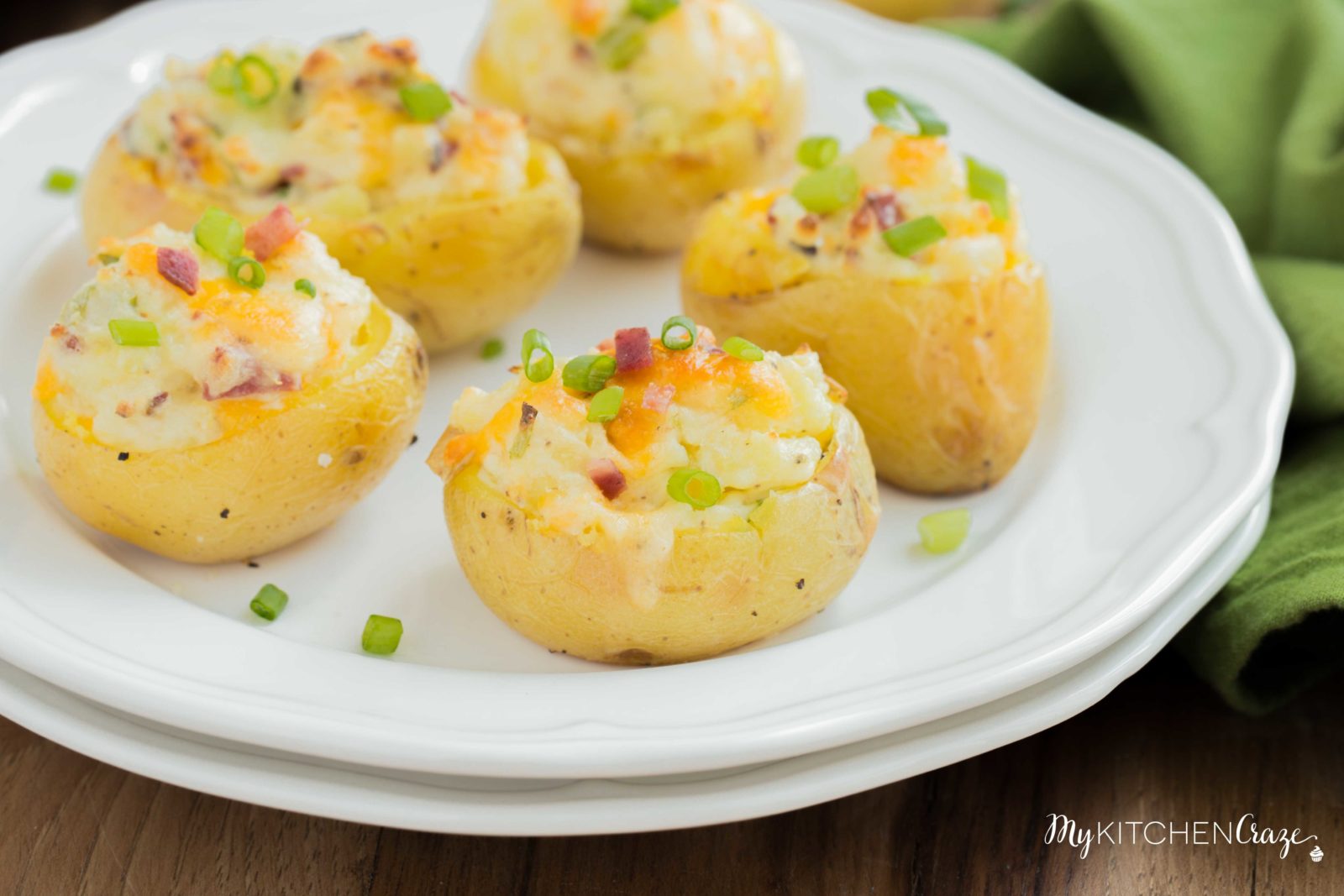 This meal turned out great and will continue to be a regular on our weekly menu. There are only four simple steps to cook the chicken. You heat the oven up, take the chicken out of the package, cook and cool. I recommend starting the twice baked potatoes first. While the potatoes are cooling put the chicken in to cook. Then the last 10-15 minutes, add the potatoes in with the chicken and finish cooking the twice baked potatoes. Voila you have dinner on the table ready to go within 40 minutes.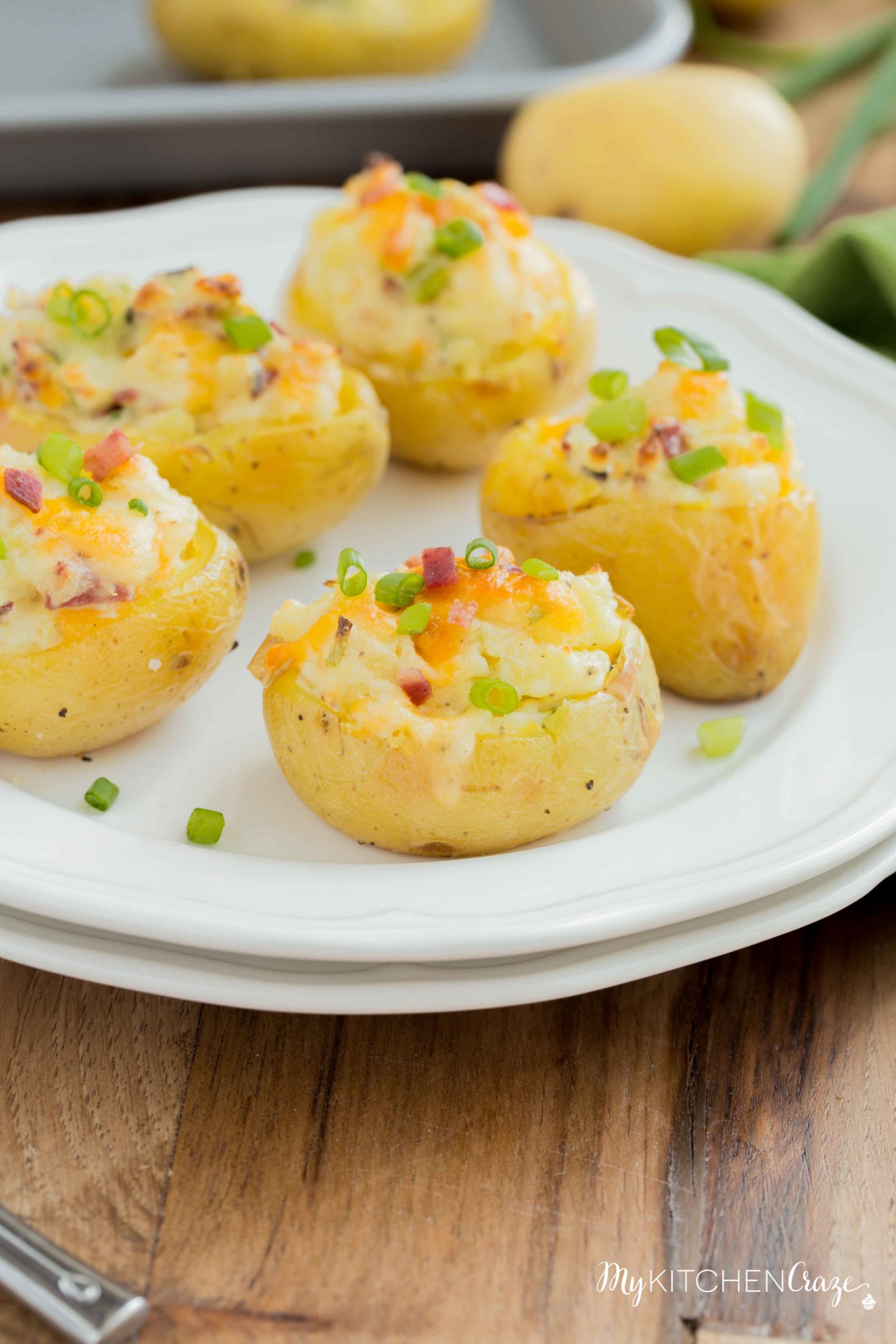 My favorite part of the Barber Foods Breaded Raw Stuffed Chicken Breast was the creamy broccoli and cheese. It added such great flavor to the breaded chicken. You can see them here and can locate what store  carries them here. Next time you're at your local grocery store make sure to pick up some boxes of Barber Foods Breaded Raw Stuffed Chicken Breast. Also make sure to get all the ingredients to make these yummy Mini Twice Baked Potatoes. You'll have the perfect meal on your table in no time at all. Enjoy!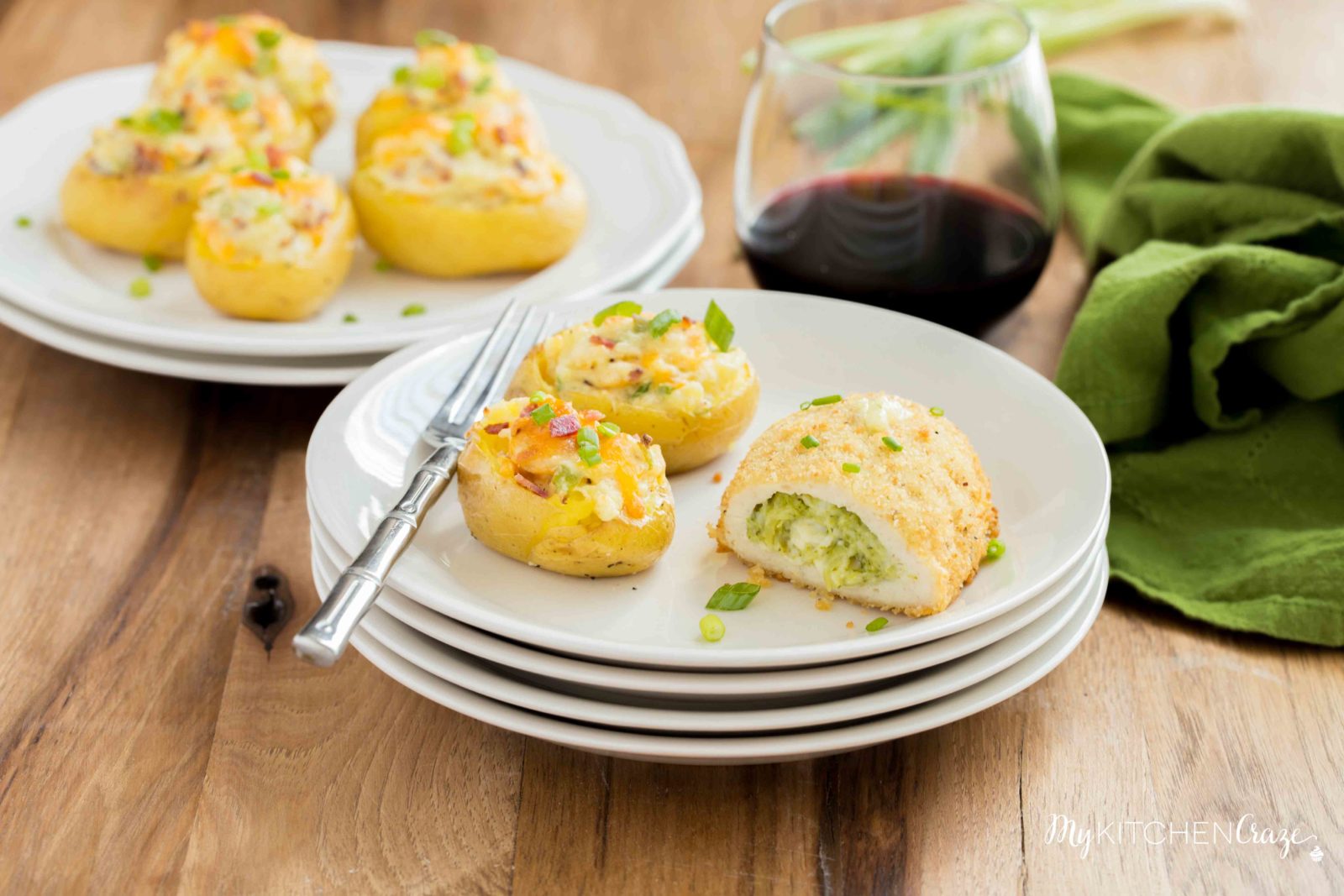 This post was sponsored by Barber Foods Breaded Raw Stuffed Chicken Breast. All opinions and expressed opinions are my own. #BarberNight
Mini Twice Baked Potatoes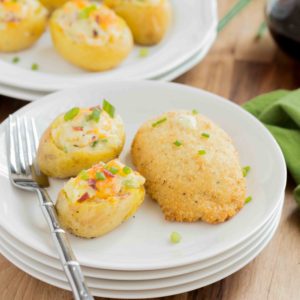 Ingredients:
8 small Yukon or red potatoes, washed and dried
1 tablespoon olive oil
salt and pepper
1/2 cup shredded cheddar cheese
1/4 cup cream cheese
1/4 sour cream
1 tbsp heavy cream or milk
2 tablespoon green onions
3 strips bacon, cook and crumbled
topped with more sour cream, green onions and bacon
Directions:
Preheat oven to 425 degrees F. Rub olive oil all over potatoes. Sprinkle with salt and pepper and place on a baking sheet.
Bake 20-25 minutes, or until potatoes feel tender when pierced with a fork. Remove from oven and let cool for 10 minutes.
Carefully hollow out each potato: Begin by slicing off the top; use a small spoon to scoop out most of the flesh inside, transferring it to a large bowl.
Mash the potatoes with a masher or handheld mixer. Add in cheese, cream cheese, sour cream, heavy cream, green onions and cooked bacon. Mix until all combined. Sprinkle with more salt and pepper if desired.
Using a small spoon, fill the hollowed potatoes with mixture; it should mound a bit. Sprinkle with cheese.
Bake for 10-15 minutes, or until cheese is melted and bubbly. Remove from oven, garnish with toppings.
Serve and enjoy!