Cheeseburger Macaroni: 30 Minute Thursday + a Video
Cheeseburger Macaroni is a perfect meal for those busy nights that you don't want to be in the kitchen. This is the best meal for those nights and it tastes great as leftovers! 


Can I just say that parents rock and I'm amazed by them daily!
I don't know how parents do it with more than 2 kids. I look up to you! I've been swamped these past couple of days. This school and soccer thing is draining me. Plus sick season is upon us and I know it's going to hit us soon.
You can tell life's been hectic lately, right? When life gets hectic I don't like cook or be in the kitchen. Don't ask me why, but I get lazy and don't want to do it. It's easier to get something or warm something up. Especially on soccer nights when we don't get home until after 8:30pm.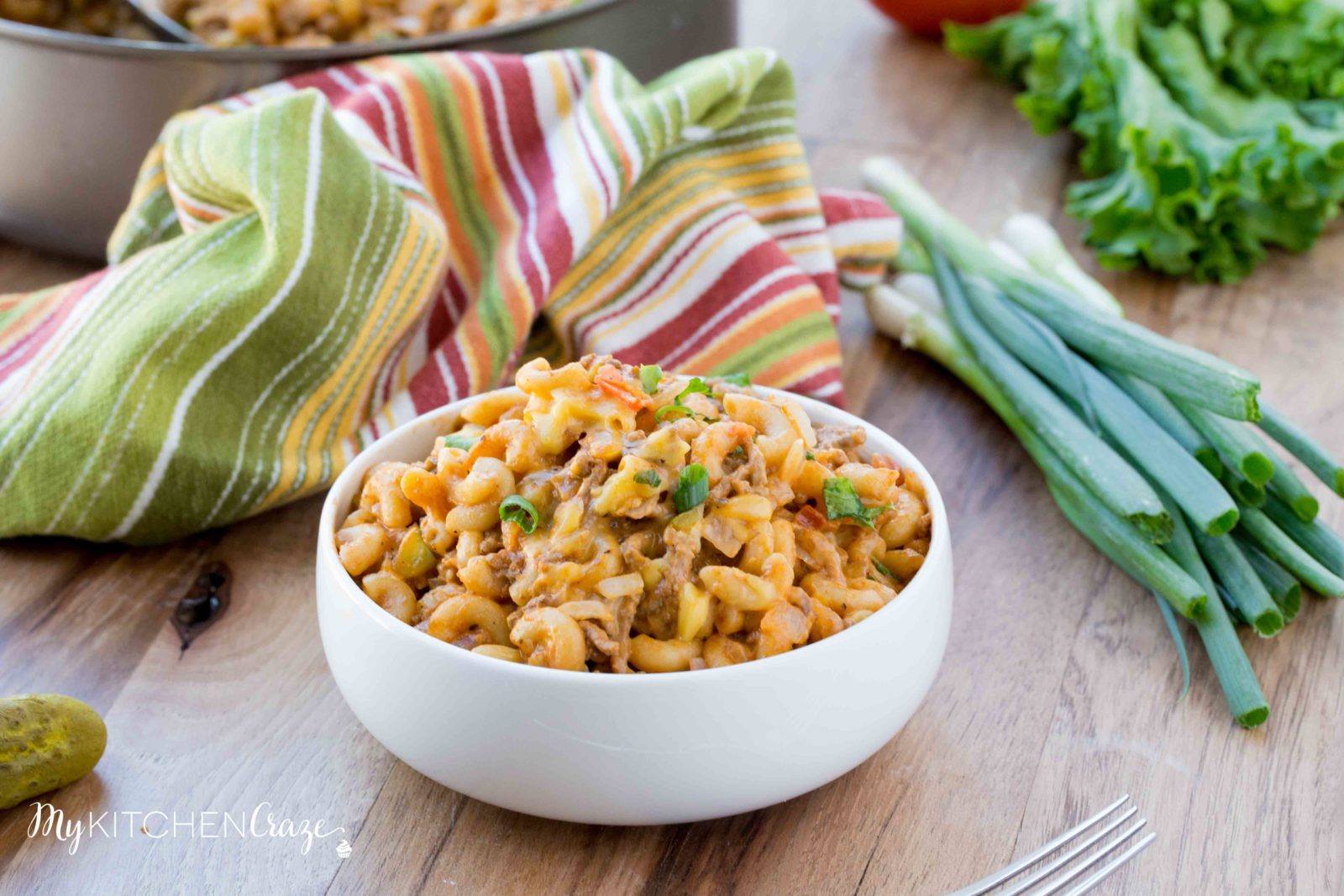 With that said, I've been trying to find easy, quick and healthy recipes to make. When I was younger an easy meal would be throwing hamburger helper together or a frozen lasagna. But that's not a meal now a days. There's nothing wrong with those things, but have you ever looked at the ingredients?
I strongly believe when you can't pronounce some words, then you shouldn't be eating them. Well…you shouldn't eat them most of the time. There are times that you can't help it. I try to feed the family less processed foods and I like to make them fresher foods. But that doesn't mean I don't miss my favorite hamburger helper and lasagna. 🙂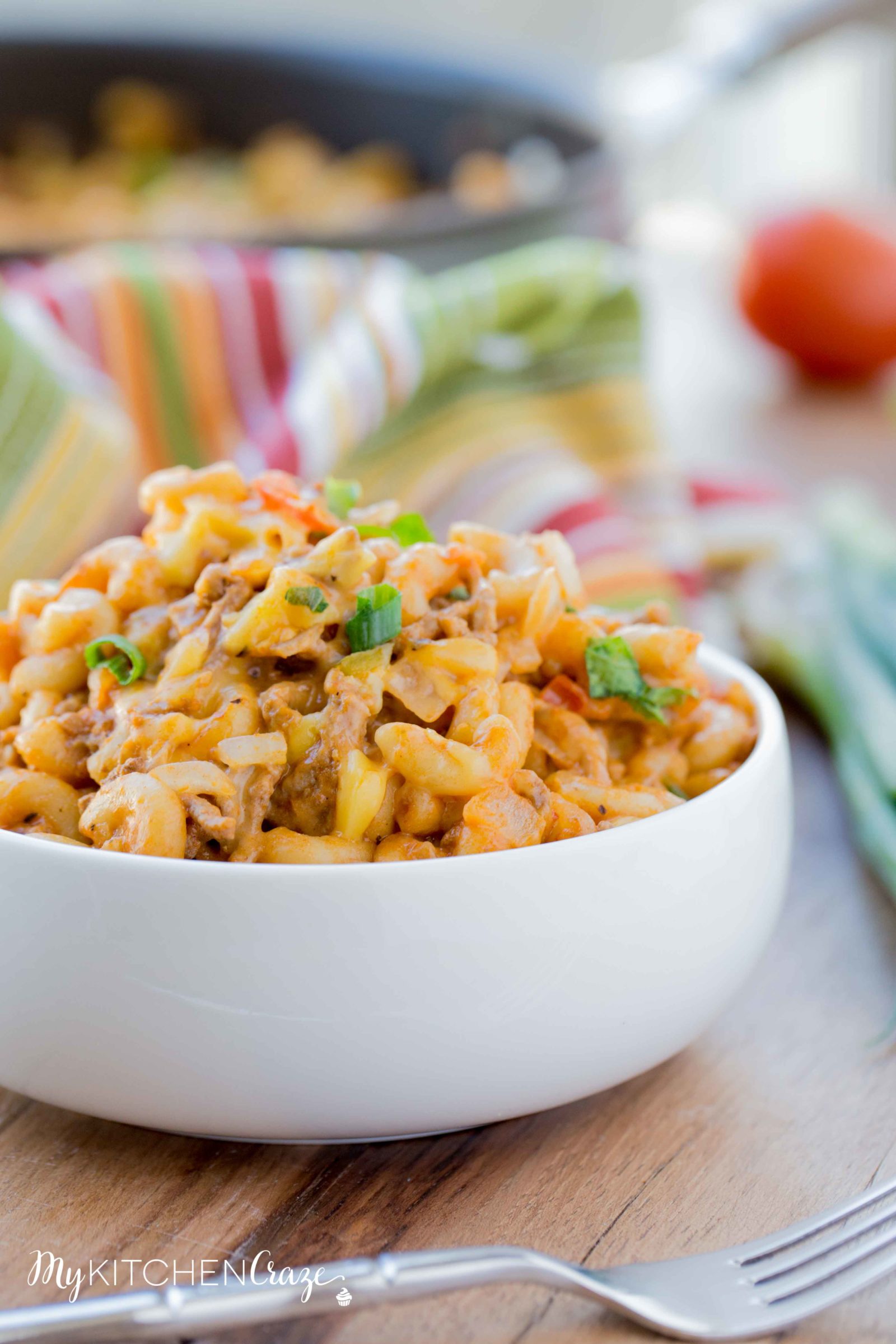 I've tried numerous copycat Hamburger Helper recipes, but none of them ever tasted right. That changed with this recipe. I found a recipe somewhere around the internet, then adjusted it to my liking. I've been making this recipe for so long that I can make it by heart. I love to make it with ground beef most of the time, but when we're really trying to eat healthy or I don't have any ground beef on hand, I'll make it with ground turkey. And it always tastes amazing either way!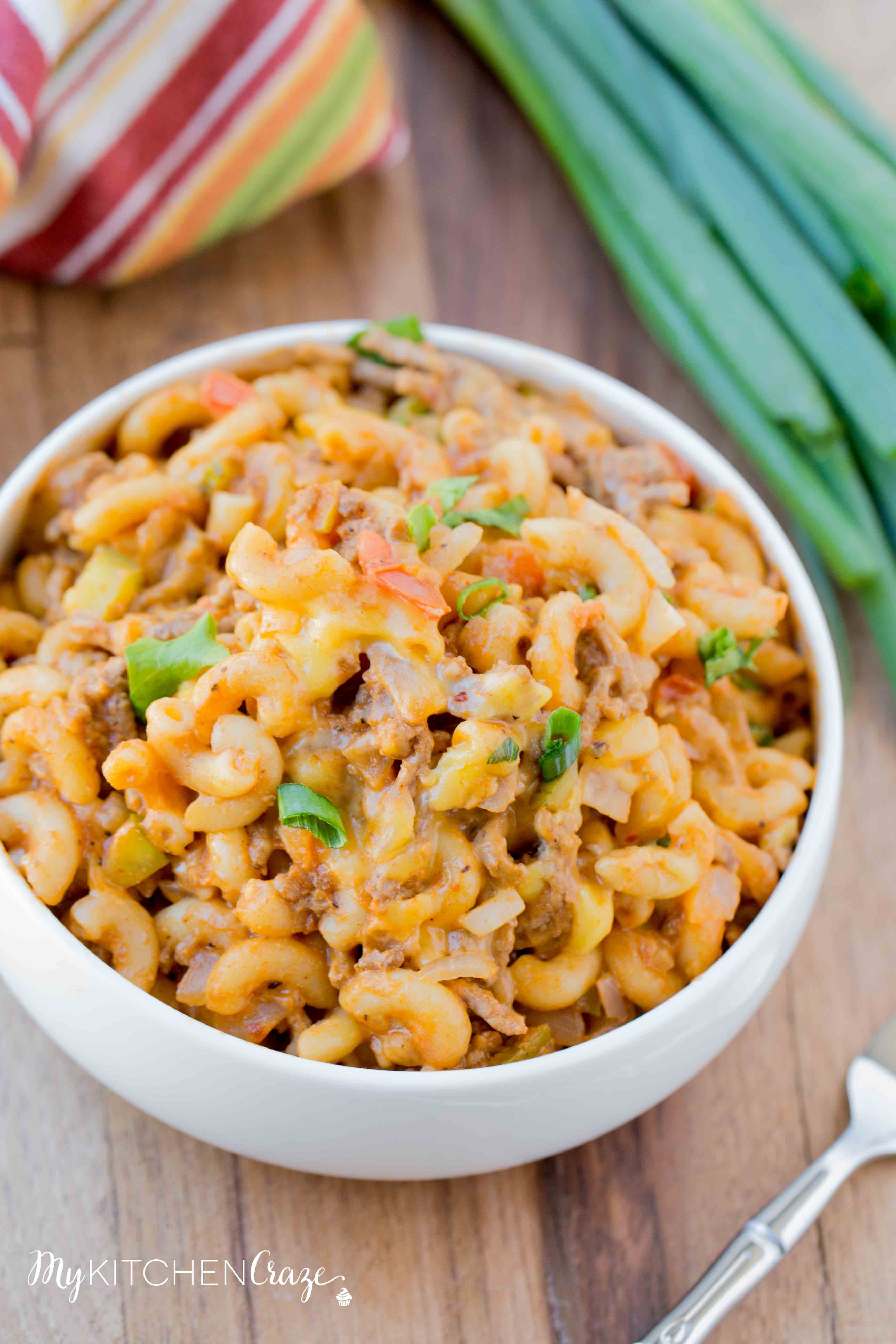 This Cheeseburger Macaroni is a quick meal. I love not having to be in the kitchen all day too. A perfect meal for soccer nights and also great as left overs. A win win meal! Give it a try, you won't be disappointed.
Since today is the first Thursday of the month, it's our monthly 30 Minute Meal Thursday! My food blogger friends and I come together to share our easy, quick meals. Head over to each blog to see what they cooked up for you this month. You'll love all their recipes!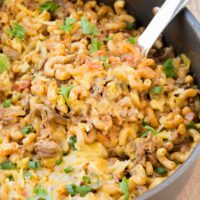 Get the Recipe:
Cheeseburger Macaroni
Ingredients
1

tablespoon

oil

1

pound

ground beef

1

cup

onion

,

chopped

2 1/2

cups

elbow macaroni

,

uncooked

2 1/2

cups

reduced sodium chicken broth

1

15 ounce can tomato sauce

1

tablespoon

Worcestershire sauce

1

tablespoon

dry mustard

1/2

tablespoon

mrs. dash seasoning

salt and pepper

,

to your liking

3/4

cup

shredded American cheese

1/2

cup

dill pickles

,

chopped

Garnish: 1 roma tomato

,

chopped, green onions & red chili pepper flakes
Instructions
In a large deep skillet, add oil and cook ground meat and 1/2 cup onion over medium-high heat.

Cook and crumble meat until no longer pink, about 5 minutes. Drain excess oils and return to pan.

Add macaroni, broth, tomato sauce, Worcestershire sauce, mustard, mrs. dash seasoning, 1/2 teaspoon salt, and 1/4 teaspoon pepper.

Bring to a boil. Cover and reduce heat to low. Simmer, stirring occasionally until macaroni is tender, about 8-10 minutes.

Stir in cheese, pickles, and remaining 1/2 cup onion. Season with salt and pepper to taste. Garnish with toppings.

Serve with side salad or alone. Enjoy.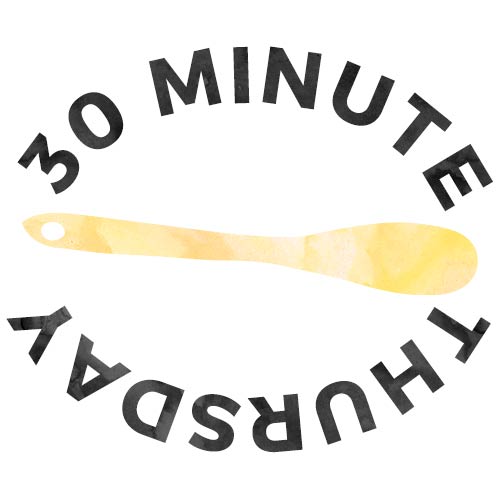 Turkey, Apple & Brie Panini by Pumpkin 'N Spice
5 Ingredient One Pot Pasta with Chicken Sausage by Kristine's Kitchen
Kale and Quinoa Salad Stuffed Portobello Mushrooms with Apples and Pecans by Floating Kitchen
Mediterranean Salmon Sheet Pan Dinner by Sweet Peas & Saffron
One Pot Turkey Mushroom Tortellini by Bake.Eat.Repeat
One Pot Teriyaki Chicken Zoodles by Life Made Sweeter
One-Pot Basil Sausage Caprese Pasta by Whole and Heavenly Oven
One Pot Sun-Dried Tomato Chicken Bacon Pasta by Savory Nothings