Cheesy Burrito Casserole
Need something on your the table quickly, but just don't have the time or energy? You should to make this Cheesy Burrito Casserole. Takes only 30 minutes to make and tastes delicious!!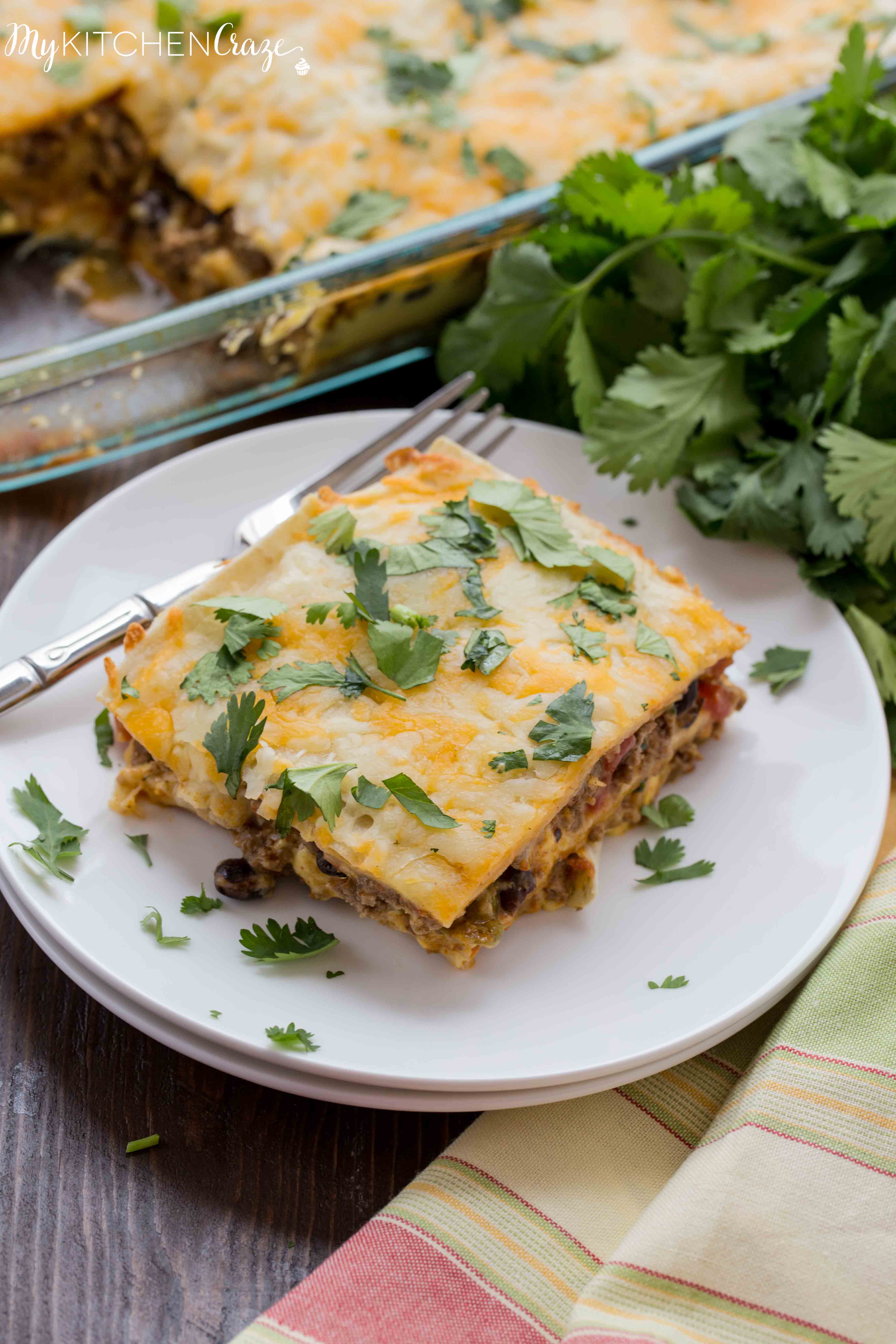 Guess what time it is? It's 30 minute meals time! YAY!!
Did you all know I love (seriously love) casseroles?!
I really do! I used to make them almost every night when Sean and I first got married. But after a while we stopped making them because we got tired of always eating casseroles. They're simple to make and almost always only use one pot, which is awesome. Especially when you're young and don't know how to cook. I made them so often that we got tired of them and said no more!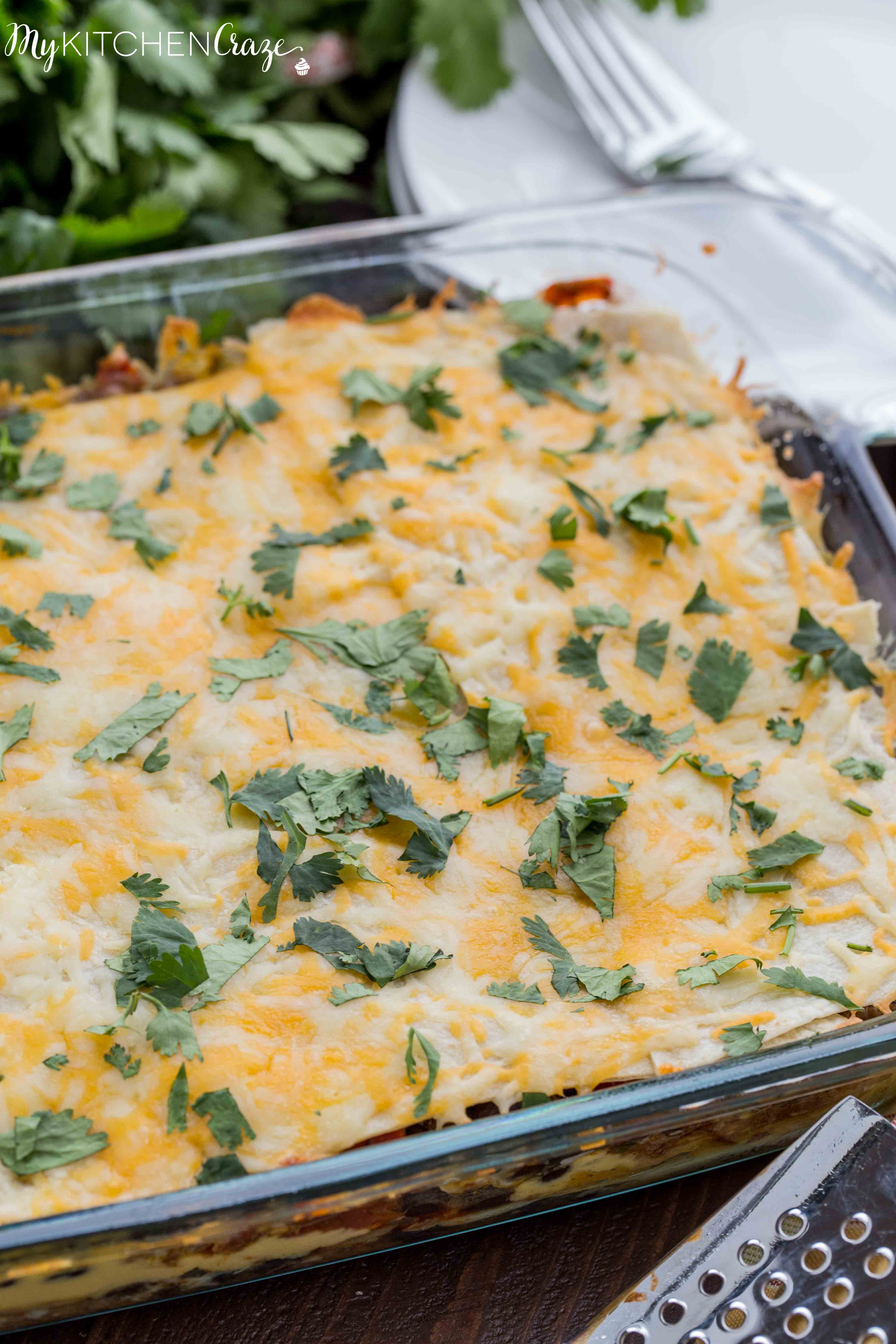 Fast forward a few years, okay 15 years and we're ready to introduce casseroles into our lives again. Since I heart, okay maybe obsess over Mexican food, I thought what better way to introduce casseroles again then have it be a Mexican recipe. I know, I know, but what can I say, I love Mexican food.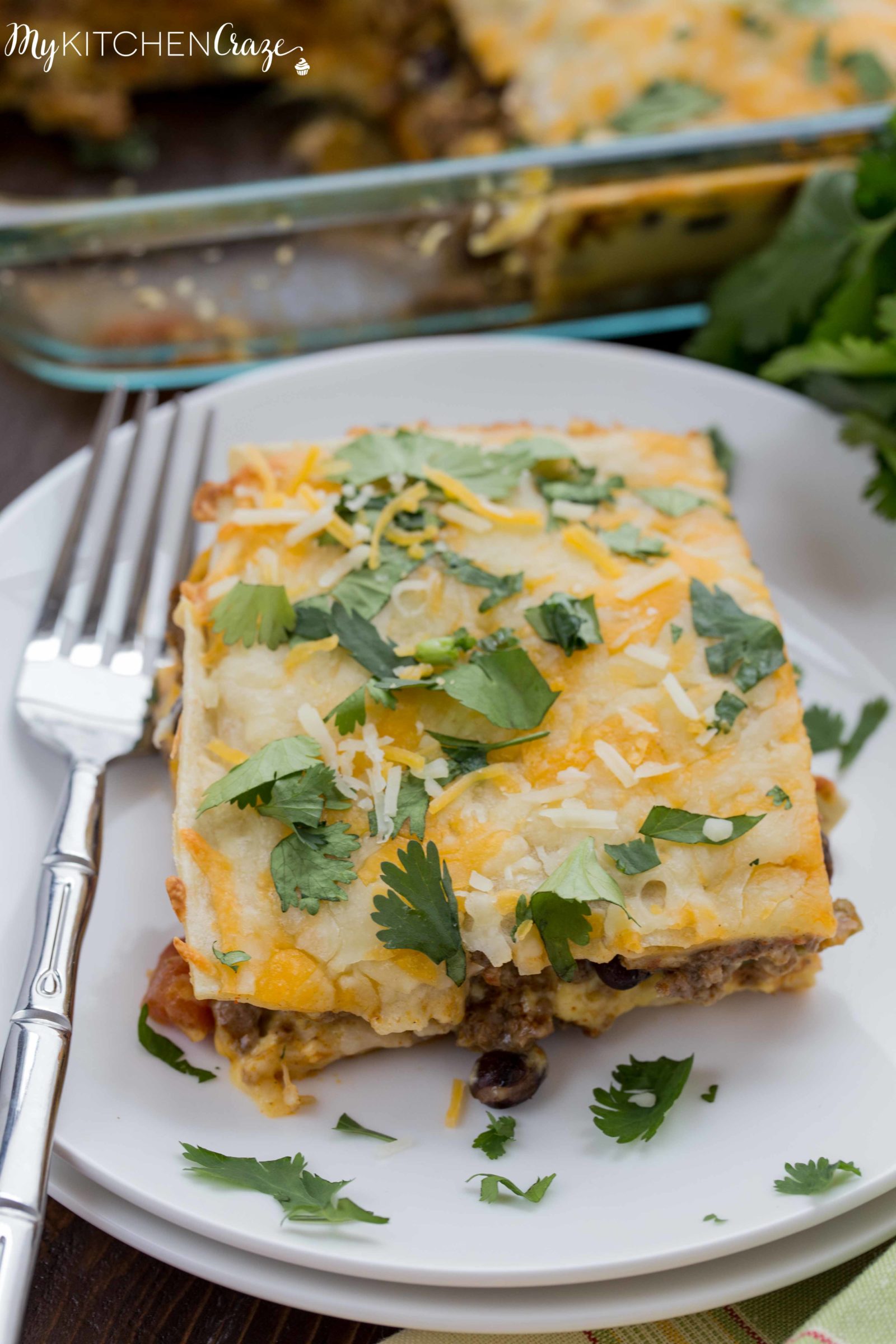 Oh my gosh, you guys this casserole is to die for. I'm so happy that we're making casseroles again because I'll make this recipe again and again. It's simple to throw together and on your dinner table within 30 minute. What's not to love, right?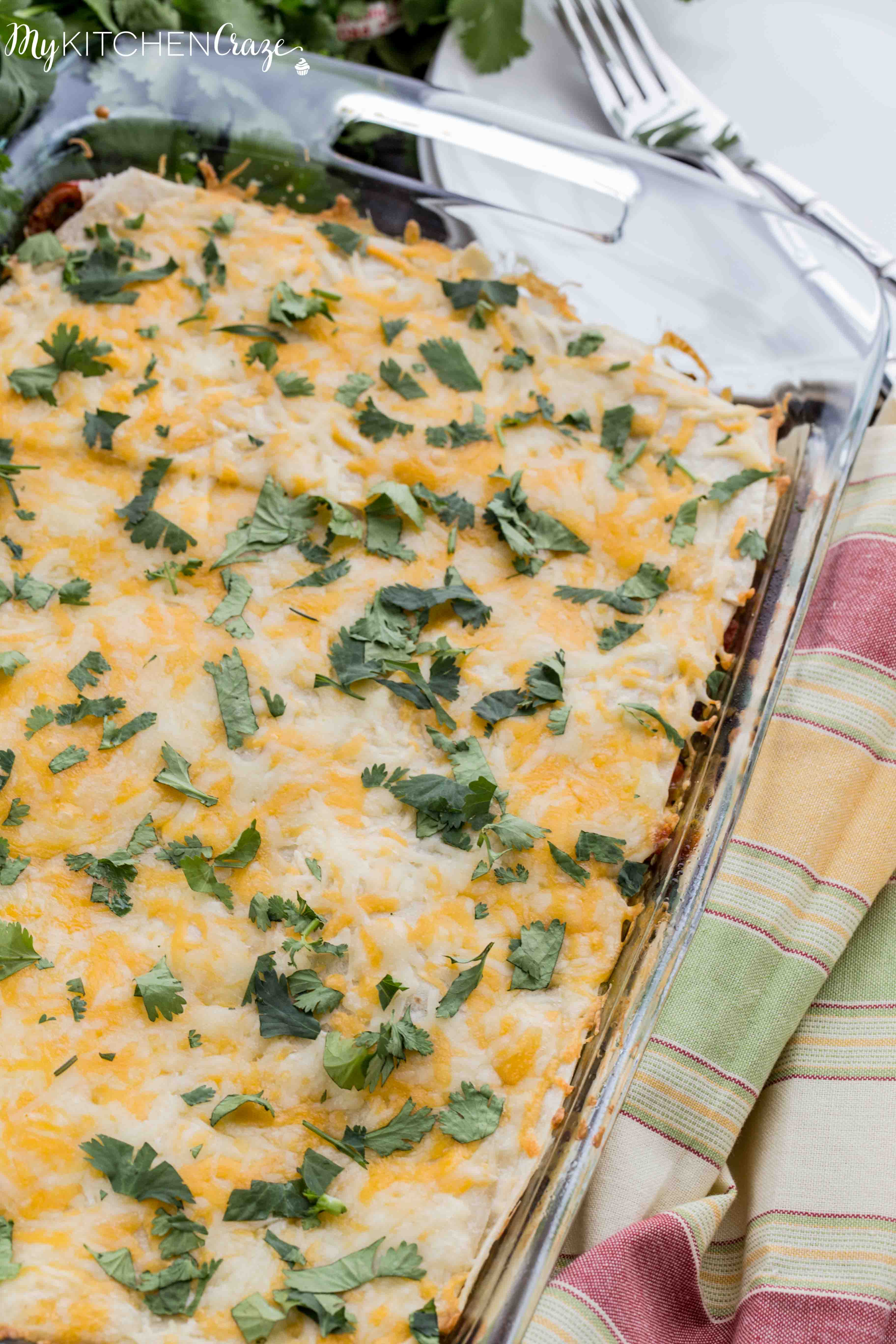 You all know that I love a quick meal. There are days that I just don't feel like cooking dinner and this recipe is great beaucae it only takes 30 minutes.
Guess what? It's great as left overs too. That's a winner in my family. We aren't big leftover people, so when a dish tastes great as leftovers it's a go to recipe in my book. I think you all should make this recipe for dinner tonight. I promise you won't be disappointed. I'd love to know how you all liked it.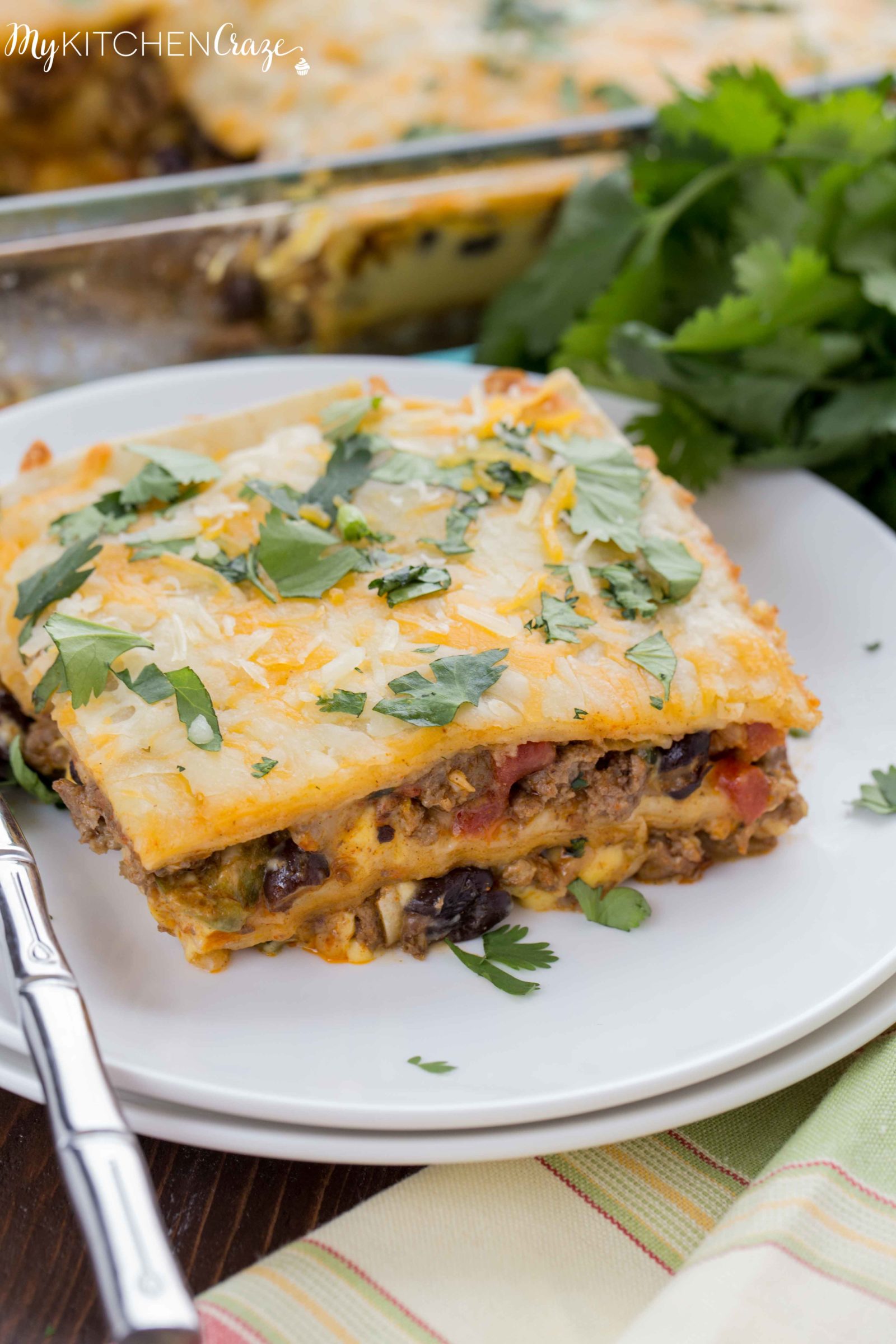 Be sure to visit all of my food blogger friends and check out their 30 minute meals. You'll love them all as much as I do. Promise!! 🙂 Happy April!!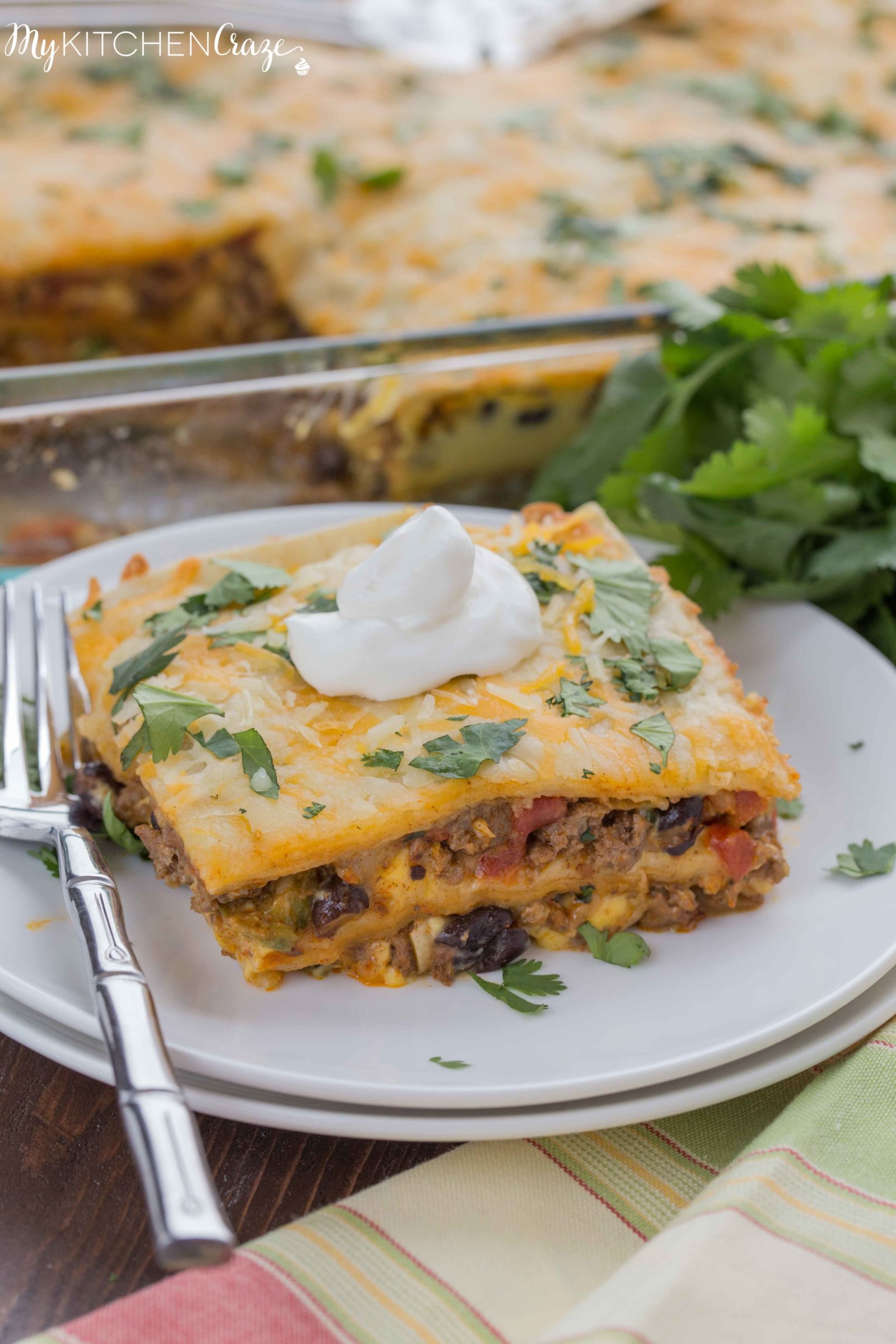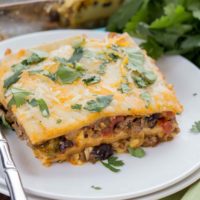 Get the Recipe:
Cheesey Burrito Casserole
Ingredients
1

pound

ground beef

3

garlic cloves

,

minced

1

cup

frozen bell pepper and onion blend

1/4

cup

poblano peppers

,

chopped

1/4

cup

taco seasoning

1

10 oz can Rotel tomatoes, undrained

1

15 oz can black beans, rinsed and drained

2 1/2

cups

shredded fiesta cheese

1

10 3/4 oz can Campbell's Cheddar Cheese soup

1/2

cup

sour cream

6

large tortillas

cooking spray

garnish: cilantro

,

sour cream
Instructions
Preheat oven to 350 degrees F.

In a large skillet add ground beef, garlic and brown about 3 minutes. Add bell pepper onion mix and poblano peppers. Cook 5 more minutes, until meat is almost browned. Drain meat and return to the skillet. Stir in taco seasoning, Rotel tomatoes and black beans. Heat over medium heat for a few minutes. Set aside.

While the meat is browning add the soup and sour cream to a medium bowl. Mix well. Set aside.

In a 9x13 baking dish spray lightly with non-stick cooking spray. Using 3-4 tortillas cover the bottom of the baking dish. You might need to cut them into pieces to fix perfectly. Spread half of the sour cream mixture over tortillas. Top with half of the meat mixture. Spread half of the cheese over meat mixture. Repeat layer one more time.

Bake 15-18 minutes or until cheese is bubbly. Let sit 5 minutes.

Garnish and serve. Enjoy!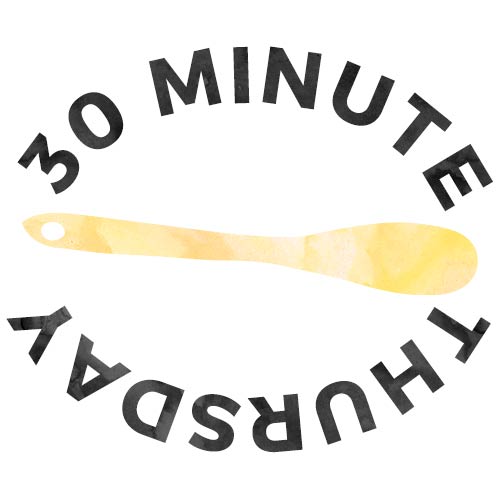 Caprese Grilled Cheese from Pumpkin N' Spice
Sweet Chili Salmon & Broccoli Quinoa Bowls from Sweet Peas & Saffron
Chicken Parmesan Burger from Flavor the Moments
One-Skillet Balsamic Sausage, Asparagus, + Mushrooms from Whole and Heavenly Oven
Kale and Strawberry Salad with Bacon and Grilled Cheese Sandwich Croutons from Floating Kitchen
Hummus Wraps with Spring Vegetables and Herbed Mayo from She Likes Food
Honey Lemon Chicken and Potato Skillet from The Recipe Rebel
Thai Chicken and Vegetable Soup from Bake.Eat.Repeat
Sweet Potato Noodles with Peanut Sauce from Kristine's Kitchen