Taco Soup
A delicious soup bursting with amazing flavor. Taco Soup only takes minutes to throw together and doesn't disappoint your taste buds.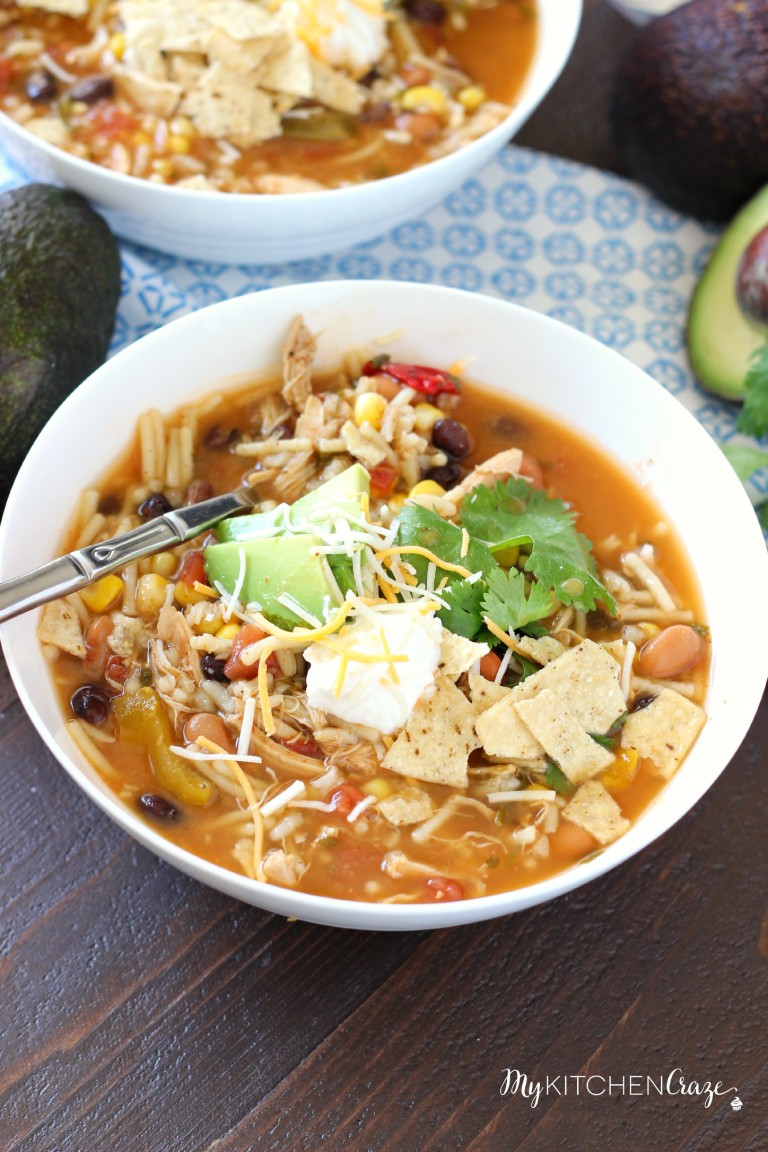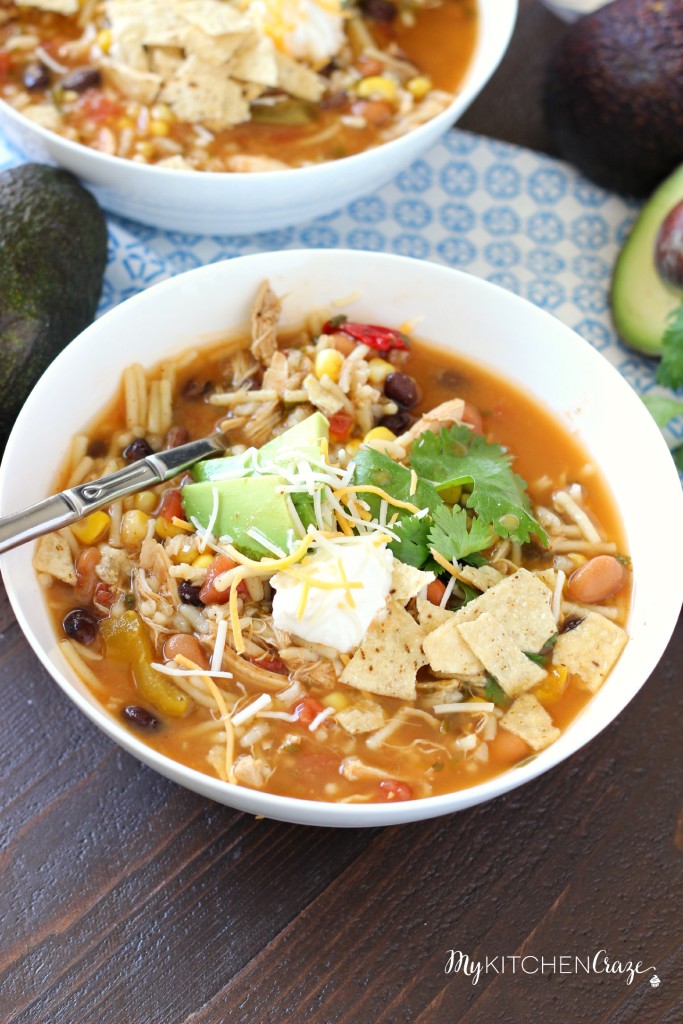 Taco Soup is seriously the best soup to throw together on a busy weeknight when all you want to do is relax and enjoy your family. I know that soup isn't really a Spring dish, but when you live in Palm Springs where the weather is crazy, you gotta make recipes when ever you're craving them.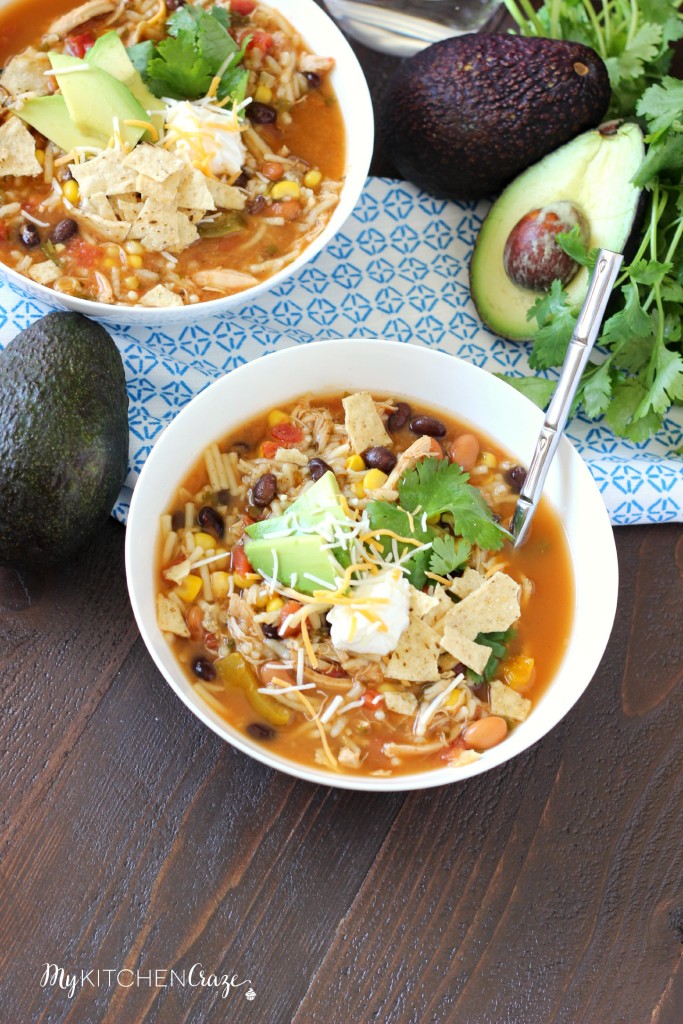 Taco Soup has a bit of history for me. It's one of those dishes that goes back and has tons of memories. I met my best friend, Kimberly back in 2000 when her and I moved to San Diego. She was attending college and I had just gotten married. We were two girls with completely different lives, but we clicked. Not to mention her and I were managers at Hot Dog on a Stick (Yes, I wore that silly hat. Yes, someone stole it off my head while I was working and Kimberly ran after them. Love that girl).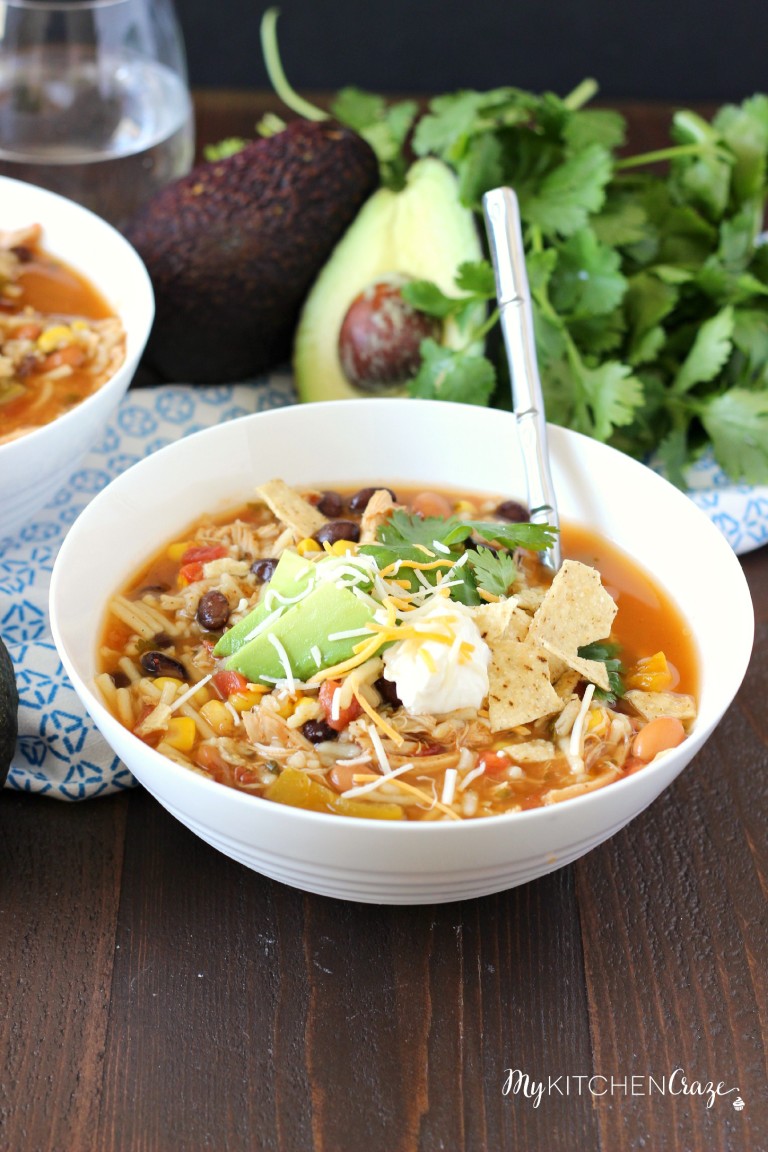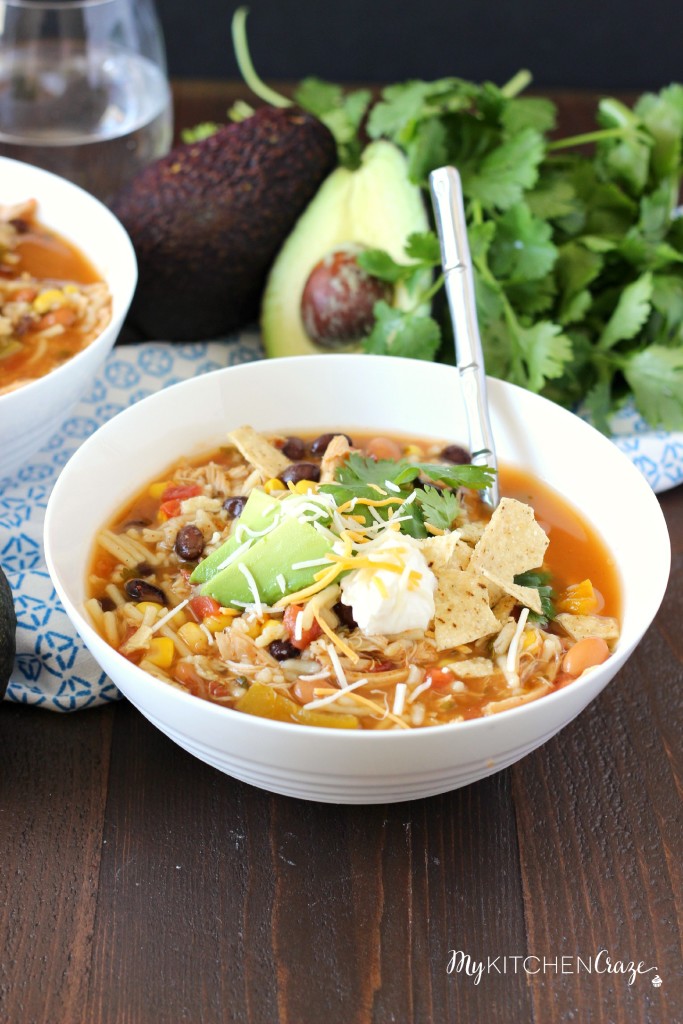 It was by far the best and craziest time in my life. So many great memories with my two closest friends, Jessica and Kimberly and of course my wonderful husband. Ok, Ok, enough reminiscing and back to this delicious and easy soup. Kimberly and Jessica both had that cooking gene in them from the beginning. As you all know I didn't.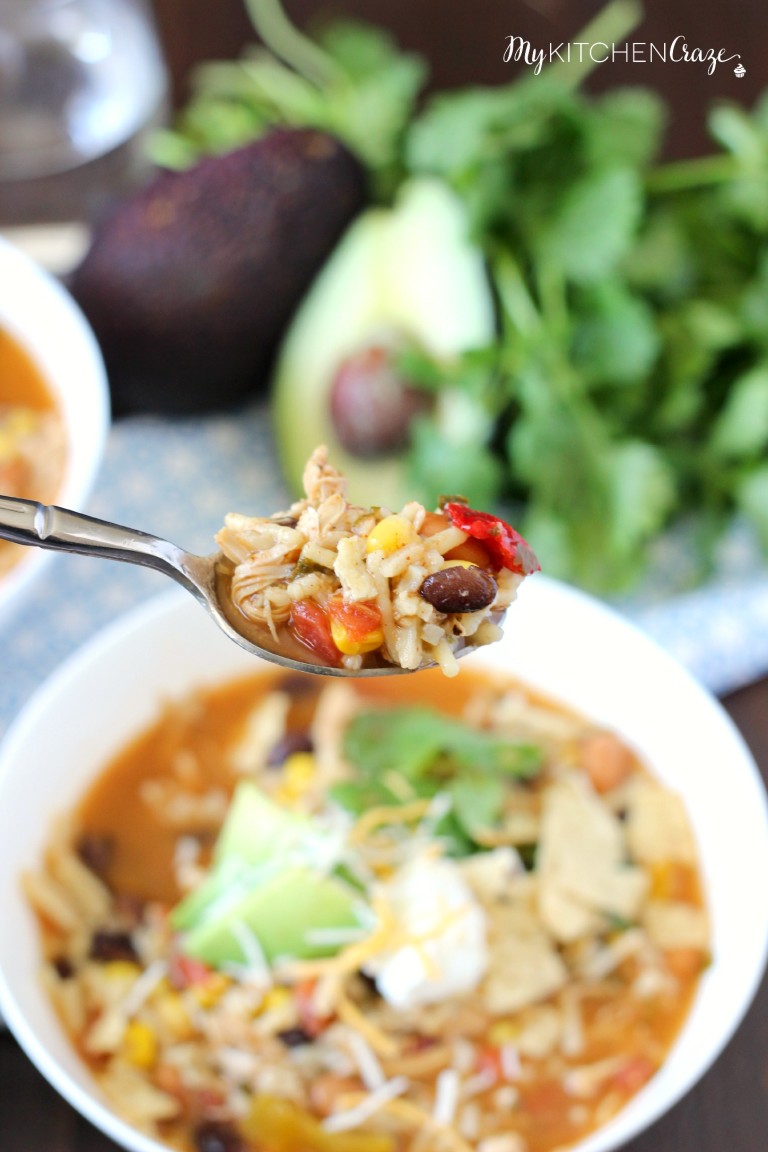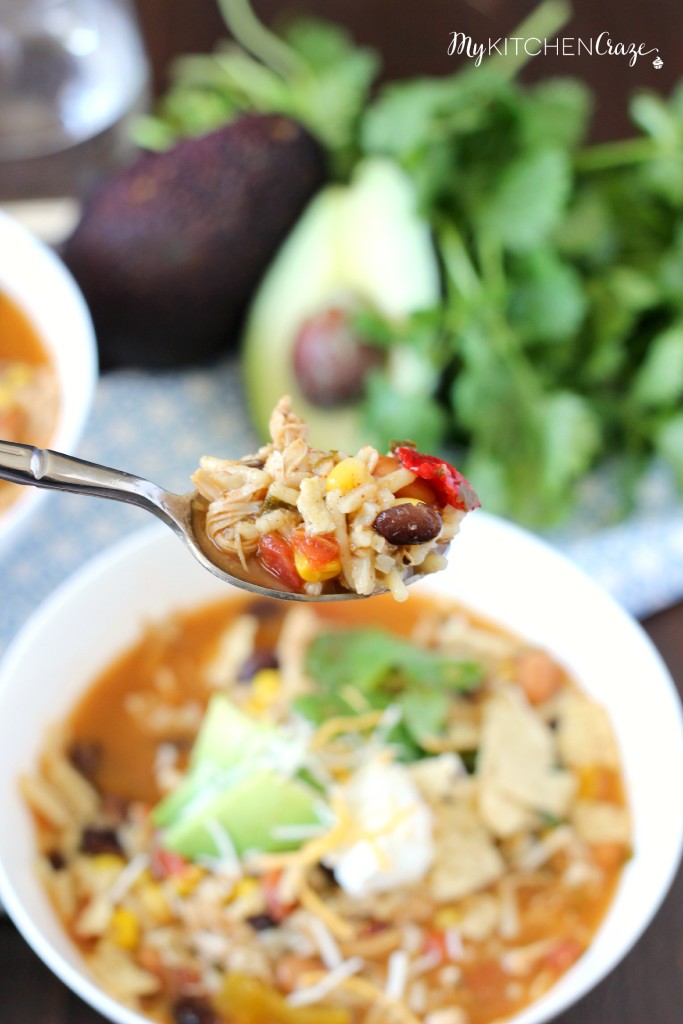 It was normal for me to call either one of them and ask for some recipes to try out. At this time the internet wasn't so big. I know, I know, I'm old. But any who, Jessica had been raving about this soup that Kimberly made one night and said that I needed to try it. So, I bugged Kimberly until she handed over this famous Taco Soup recipe.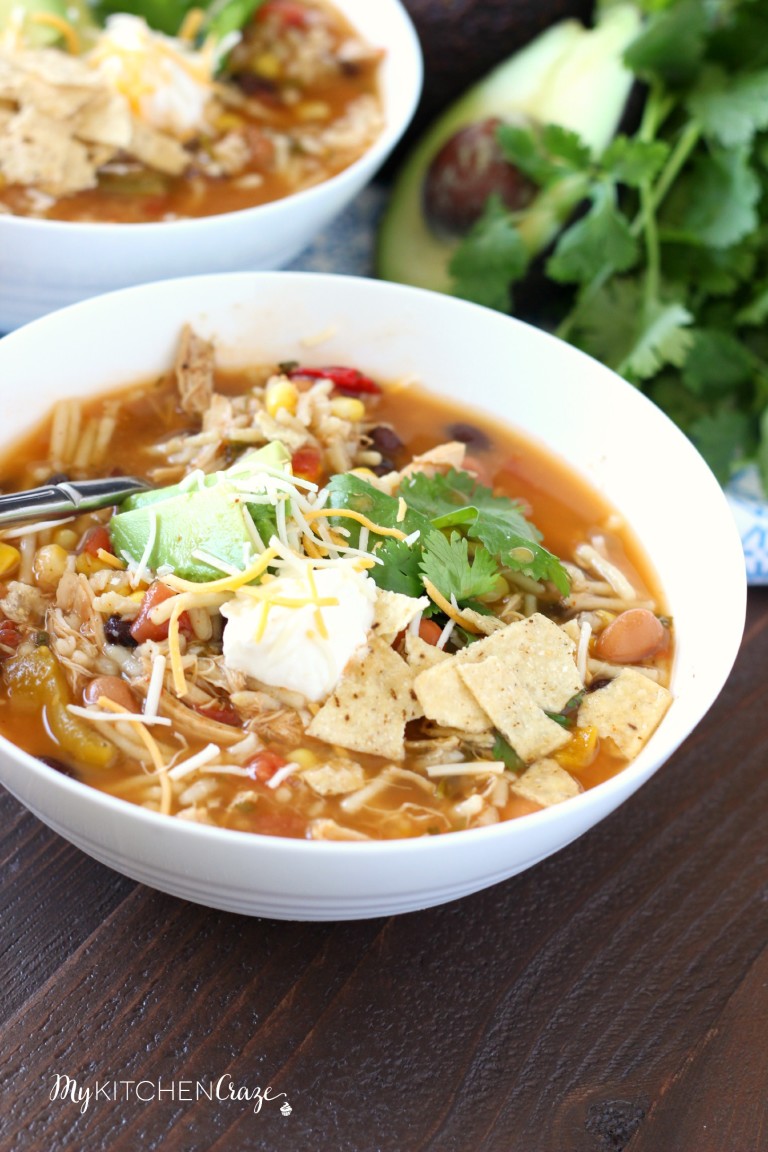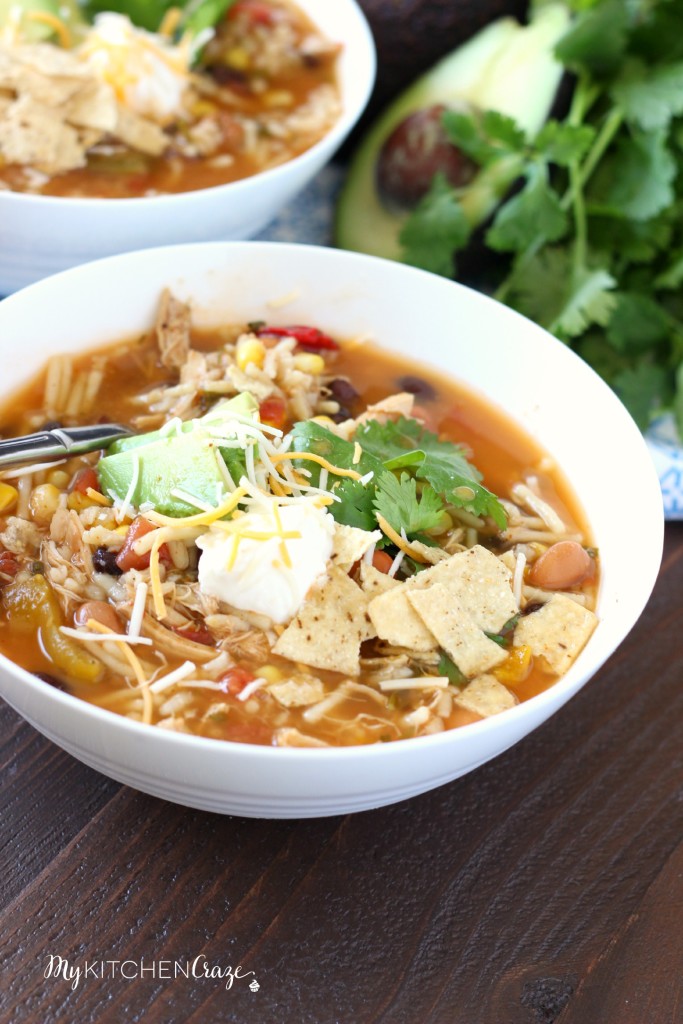 I thought this recipe was going to be super-duper hard. I also assumed it would take forever to make because come on, Jessica said it was amazing and amazing dishes take forever to make…right! Well I was wrong. This Taco Soup only has 12 ingredients and is a breeze to throw together. It takes only one soup pot and 30 minutes, start to finish! And it tastes great!!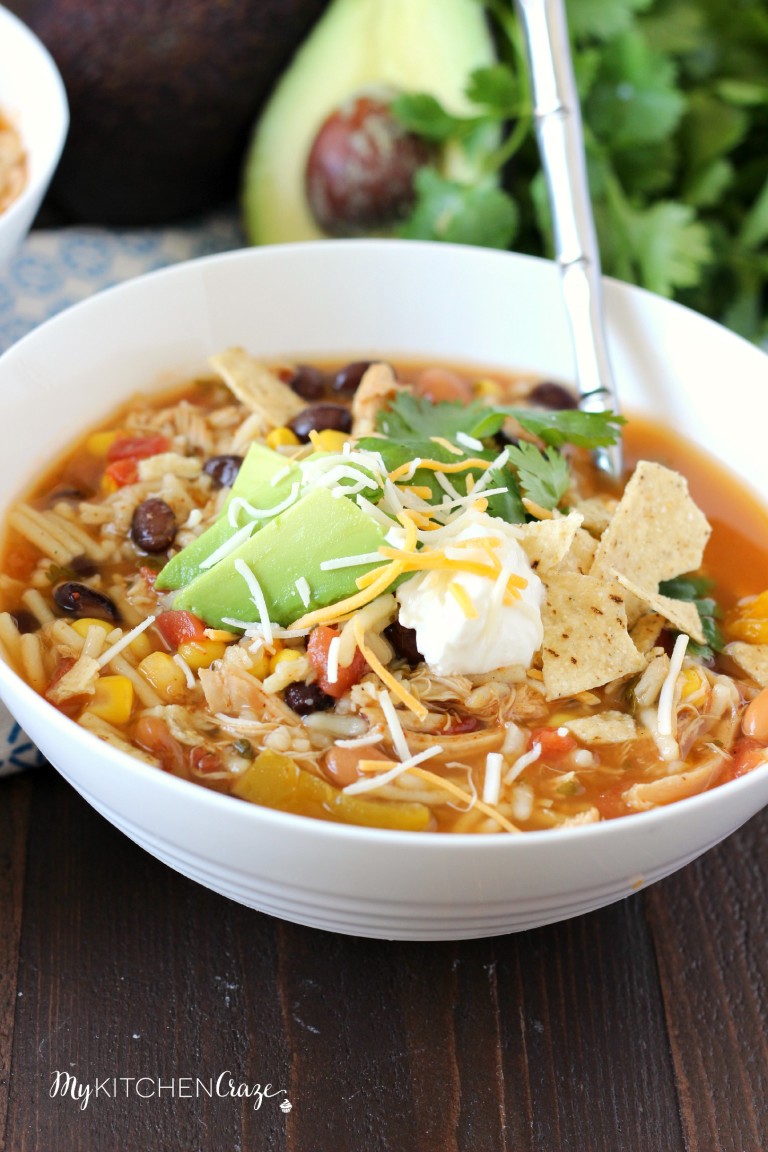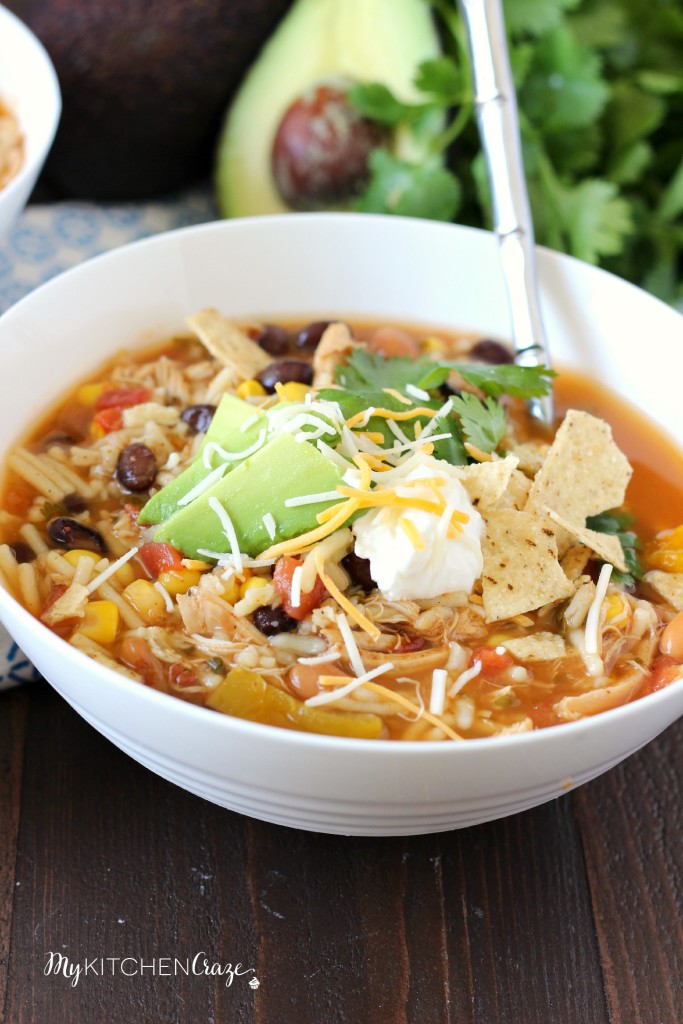 So if your short on time and need something quick, make this delicious and flavorful soup!! Even if is warm outside or cold, it doesn't matter because this soup will be the hit of the party!! Enjoy!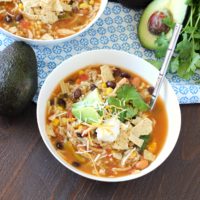 Get the Recipe:
Taco Soup
Ingredients
6

cups

chicken broth

2

cups

water

1

package ranch seasoning

1/8

half of 1/4 cup taco seasoning

1

15 ounce black beans, drained and rinsed

1

15 ounce pinto beans, drained and rinsed

1

10 ounce can diced tomatoes with chilies

1 1/2

cup

frozen corn

1

cup

frozen fajita mix

,

three bell peppers mixture with onions

1/2

roasted shredded chicken or 2 chicken breasts

,

I used a rotisserie chicken

1

5.6 ounce package Spanish rice

1/4

cup

cilantro

,

chopped

garnish: shredded cheese

,

sour cream, tortilla chips, avocado
Instructions
In a dutch oven or large soup pot, add chicken broth and water over medium high heat.

Whisk in ranch packet and taco seasoning until fully incorporated. Add black beans, pinto beans, diced tomatoes with chilies, frozen corn, frozen fajita mix and shredded chicken. Bring to a boil.

Add rice packet, reduce heat to medium and cover for 10 minutes, or until rice has softened.

Add in chopped cilantro and serve.

Spoon soup into bowls, garnish and enjoy!