Chorizo Breakfast Tacos
Chorizo Breakfast Tacos ~ Soft scrambled eggs mixed with chorizo and vegetables, then stuffed into a corn tortilla with beans. Topped with some salsa, pico de gallo and cheese.  This is a breakfast dish you won't want to miss!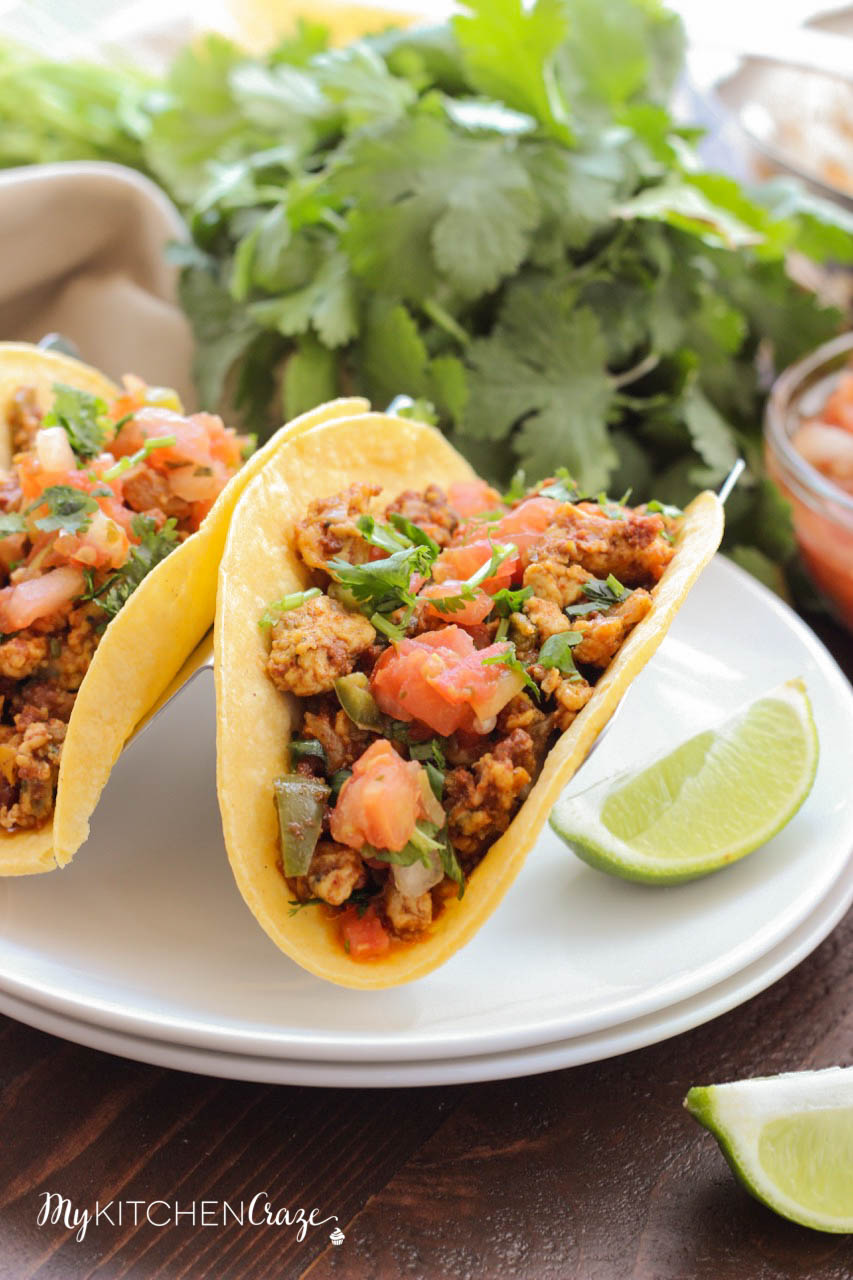 This recipe is a family favorite in my home. Before we get to this recipe though, let's talk breakfast. What type of breakfast person are you?
Are you a sit down, big meal type or a grab and go. In our house it's changing daily. Sometimes we'll grab a granola bar, have a bowl of cereal or maybe even some fruit. But we all know when it's dad's day off, we'll have a big breakfast at least once.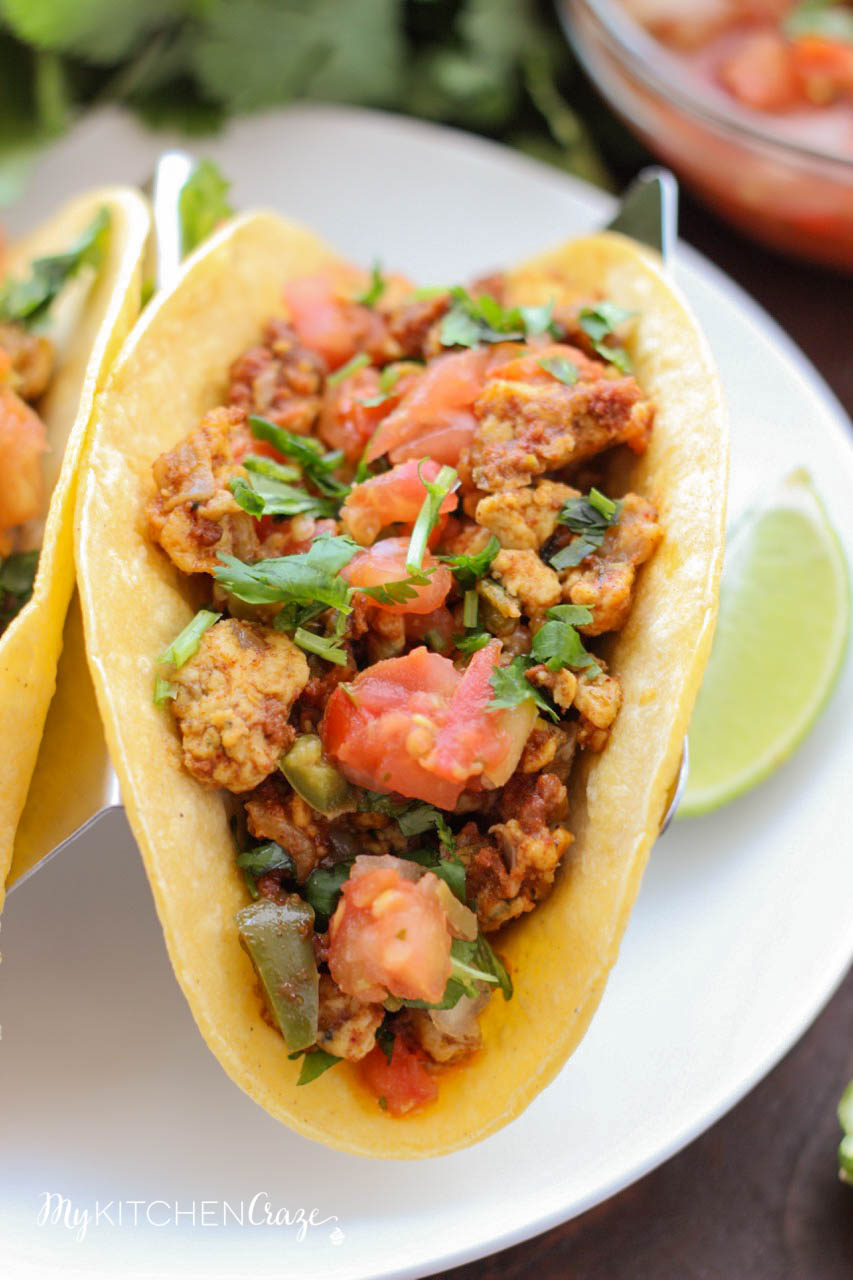 A big breakfast can be anything from a frittata, breakfast sandwiches, waffles with strawberry syrup, or these yummy chorizo breakfast tacos. I especially love these breakfast tacos because I'm obsessed with Mexican food. Like seriously obsessed. I could eat it every day and never be sick of it obsessed. But no matter what we're eating for breakfast, the fact that we're sitting down with as a family is the best part.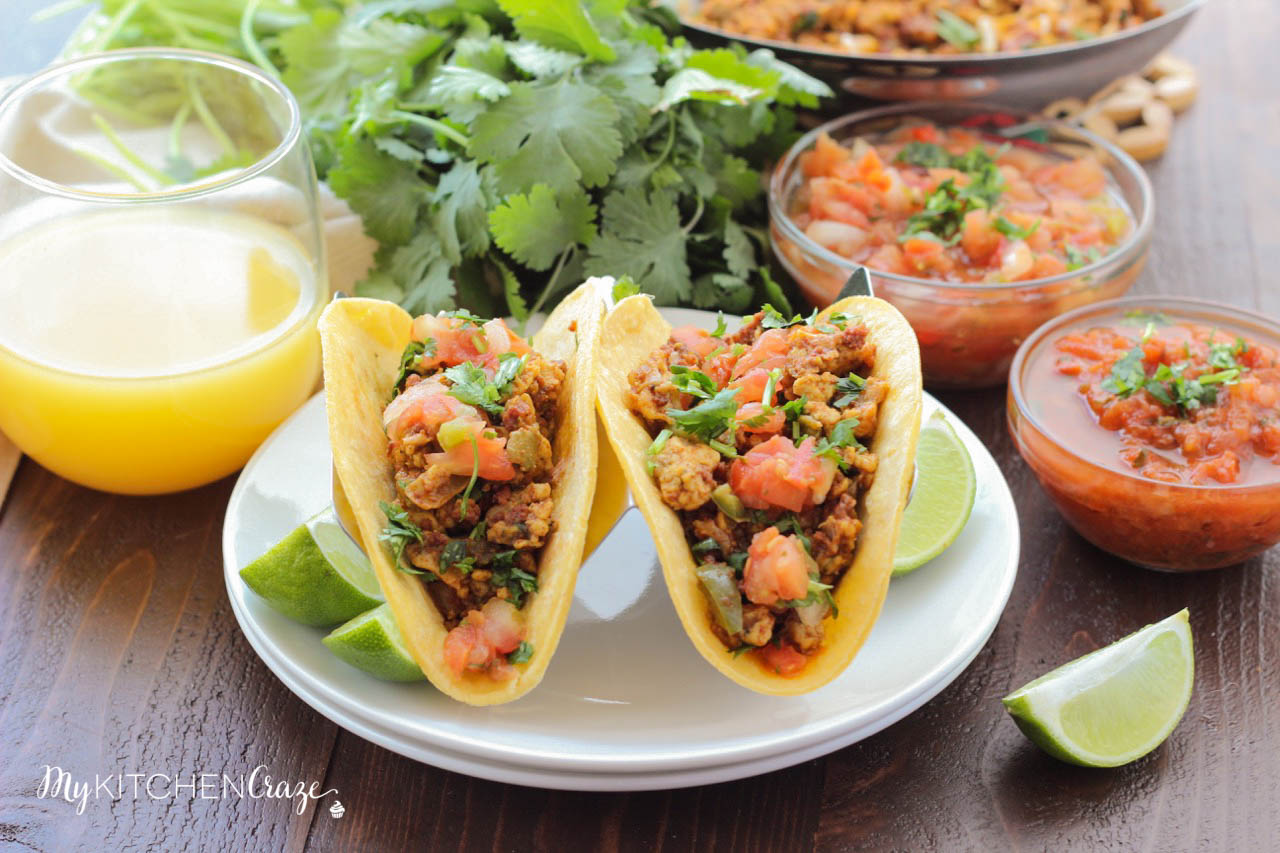 Being with the family and creating memories is what it's all about. But the food does make it so much better huh?  These tacos are pretty easy to whip up on a weekend morning. And they taste great the next day as leftovers.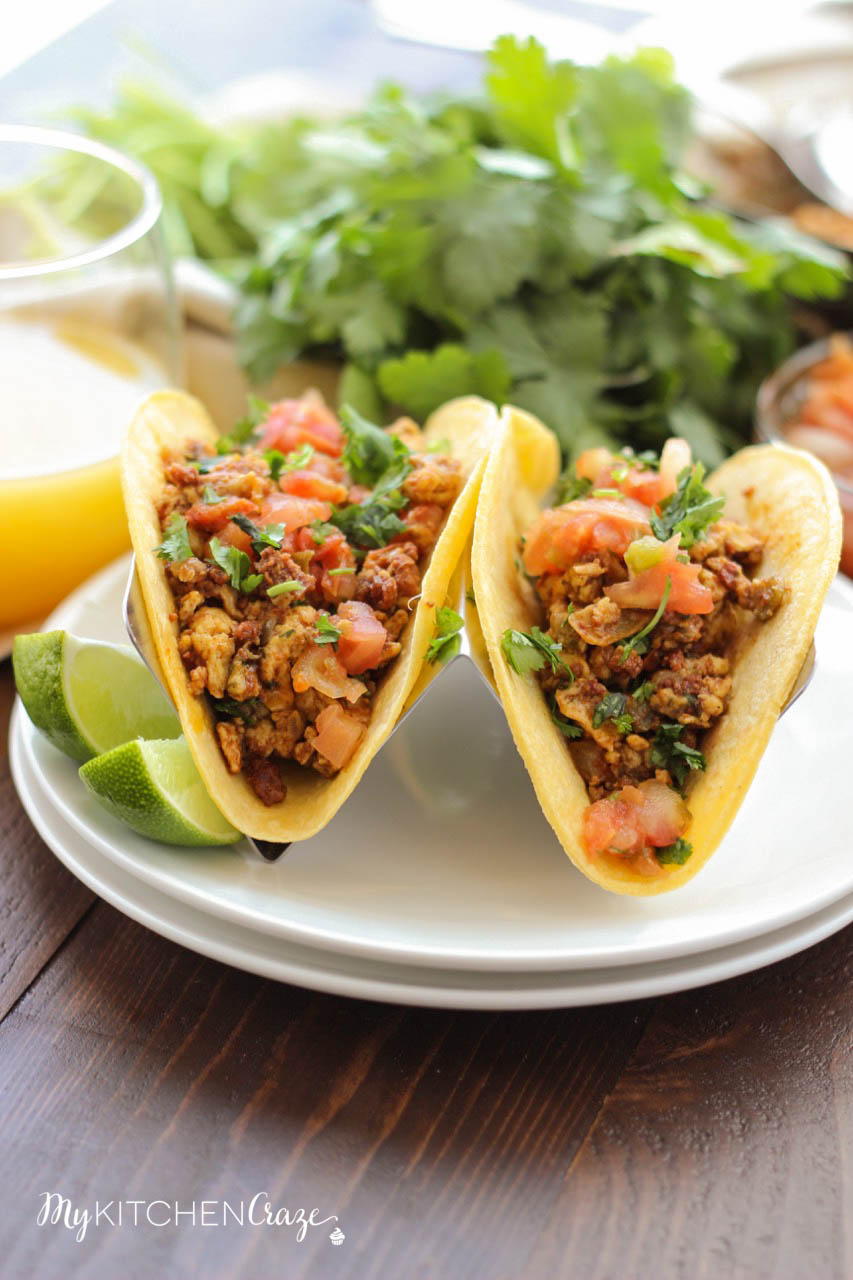 When I made these tacos I threw some fresh veggies in with the eggs. I just love the taste and crunch of fresh veggies. Also you could use whatever tortillas you want, but there are something about the corn tortillas that don't leave you feeling full and over stuffed. The chorizo makes the dish come together perfectly too. In fact just writing this post, I'm now craving a few Chorizo Breakfast Tacos.
Next time you're going to have a nice family or friendly breakfast, remember these delicious Chorizo Breakfast Tacos.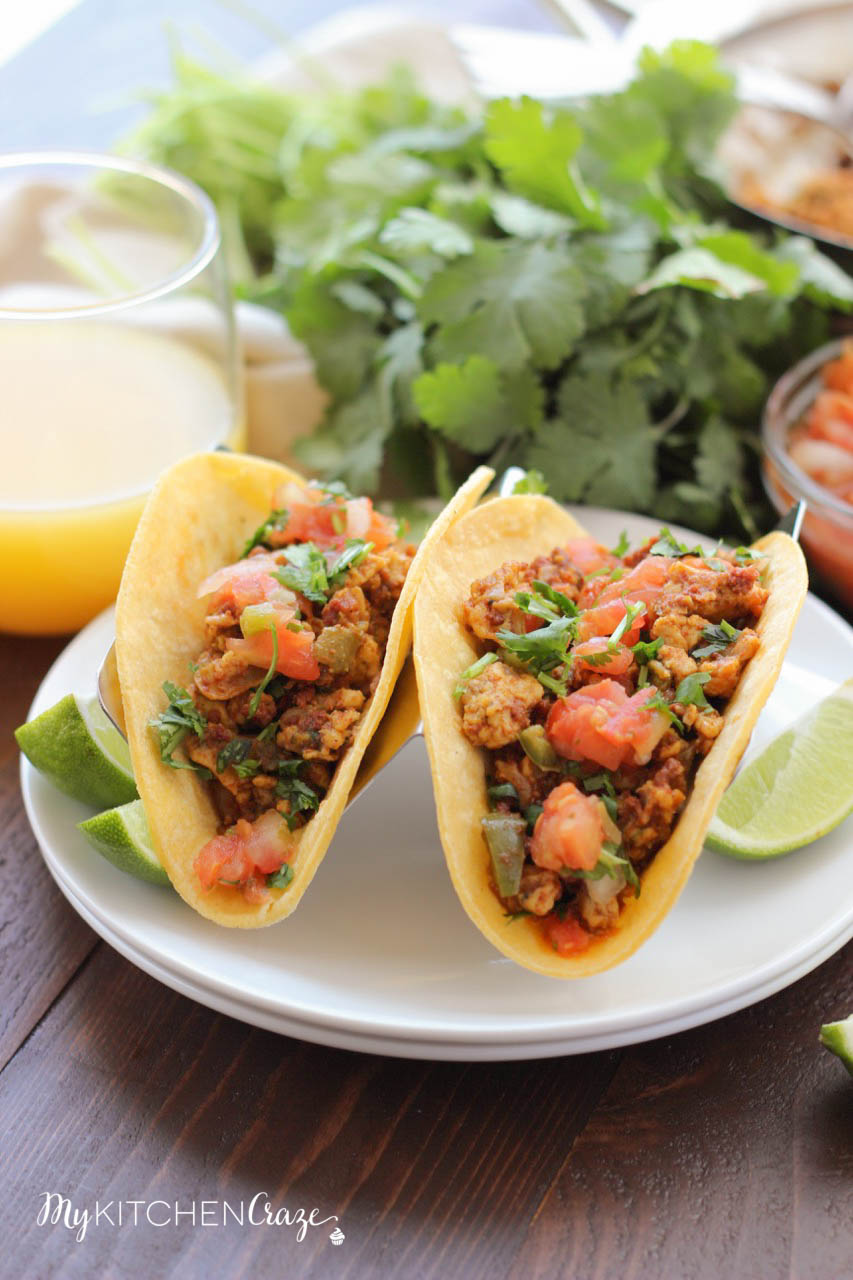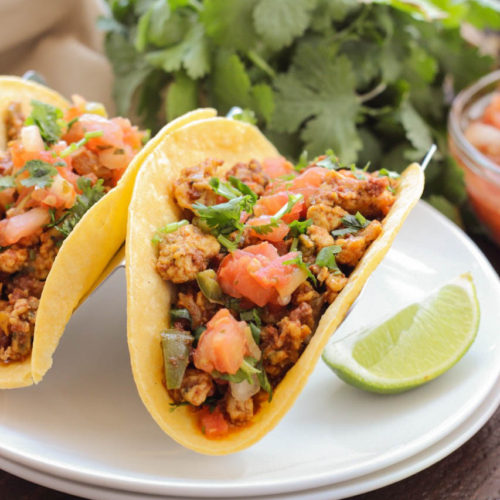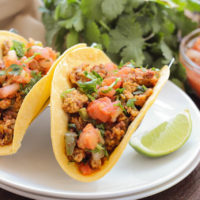 Get the Recipe:
Chorizo Breakfast Tacos
Ingredients
1

9 ounce beef chorizo

2

tbsp

canola oil

1

medium onion

,

diced

1

cup

bell peppers

,

assorted colors, diced

7

eggs

1/4

cup

milk

1/2

teaspoon

pepper

1/4

teaspoon

salt

2

heaping tablespoons canned diced green chilies

1/4

cup

cilantro

,

divided

1/4

cup

shredded Mexican cheese blend

,

divided

8-10

yellow corn tortillas

1

can refried beans

,

warmed

garnish: fresh pico de gallo and salsa
Instructions
In a large skillet, add oil and bring to medium heat. Once hot, add the onions and sauté for 4 minutes, stirring often. Once the onions are translucent add the bell peppers and cook until tender, about 5 minutes.

While the vegetables are cooking, add your chorizo to a skillet and cook until desired consistency. Keep warm once chorizo is cooked

In a medium bowl, add eggs, milk, salt, pepper and diced chilies. Whisk together.

Add the eggs to the vegetable mixture and scramble, about 5-6 minutes. Add 1/2 the cilantro and 1/2 the cheese once the eggs are almost done Finish scrambling the eggs. Add the chorizo. Mix well. Set heat to low and heat up tortillas.

Once your tortillas are warmed, sprinkle the remaining cilantro and cheese over the chorizo eggs.

To assemble the tacos: take a warmed tortilla, add beans then the chorizo egg scramble, then garnish.

Serve immediately and enjoy!
You can see this recipe on Julie's Eats & Treats where I am a contributor!!
 Other recipes you might enjoy: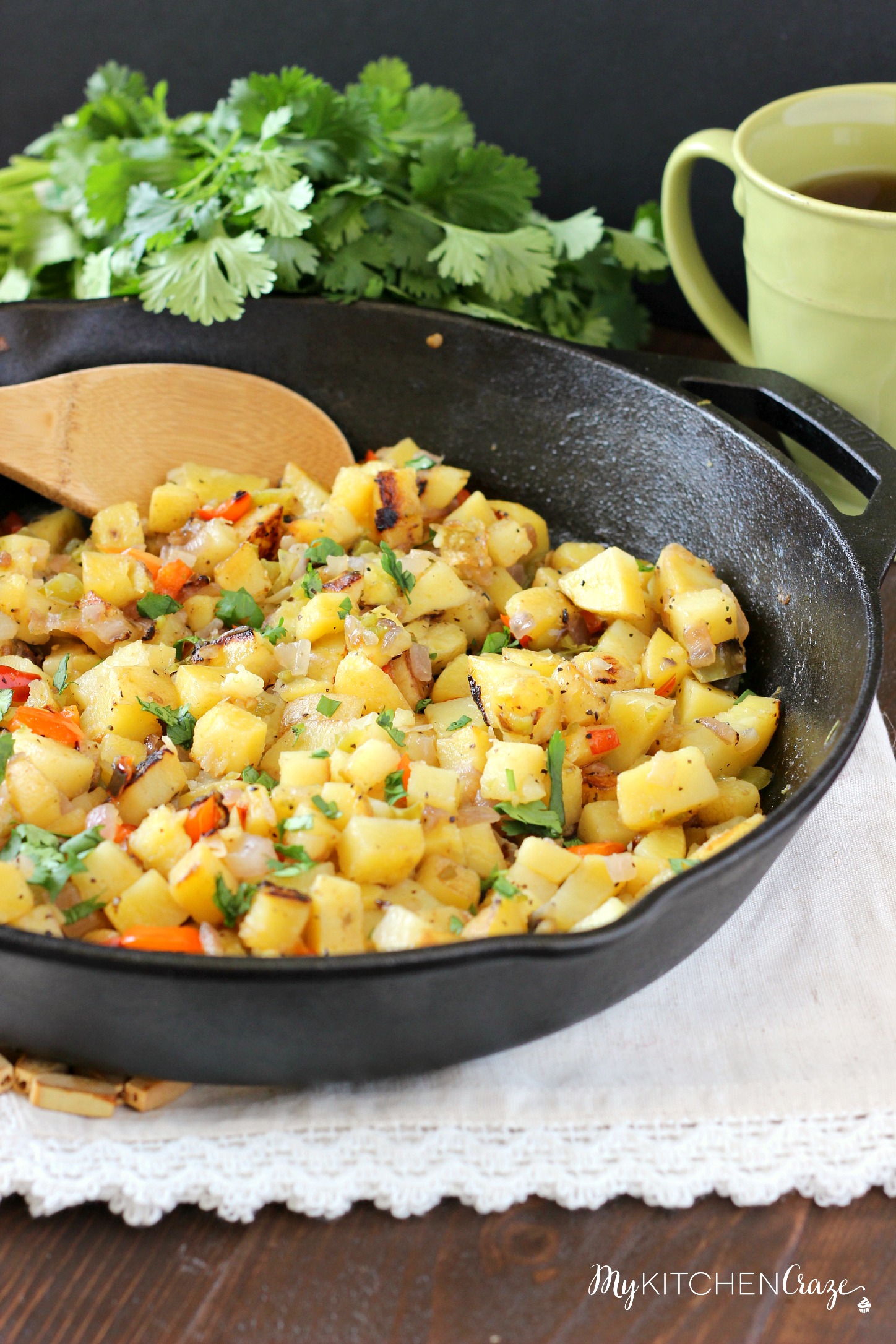 Breakfast Potatoes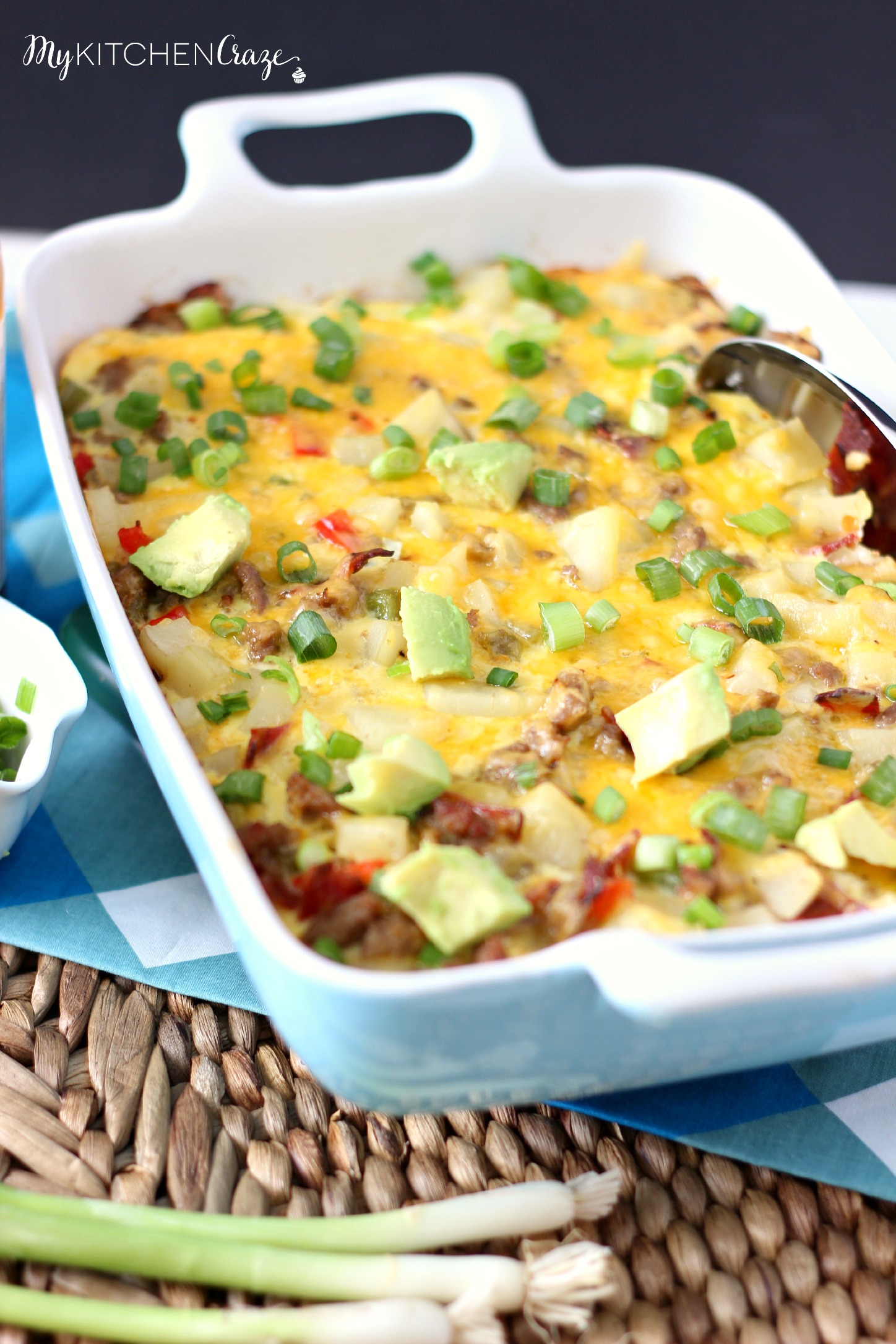 Breakfast Casserole 
Almond Berry Baked Oatmeal