Almond Berry Baked Oatmeal
Almond Berry Baked Oatmeal is a hearty and delicious oatmeal. Packed with mixed berries, oats and almonds. This oatmeal will leave your tummy full and happy! 
This post is sponsored by Blue Diamond Almond Breeze. All opinions expressed here are my own.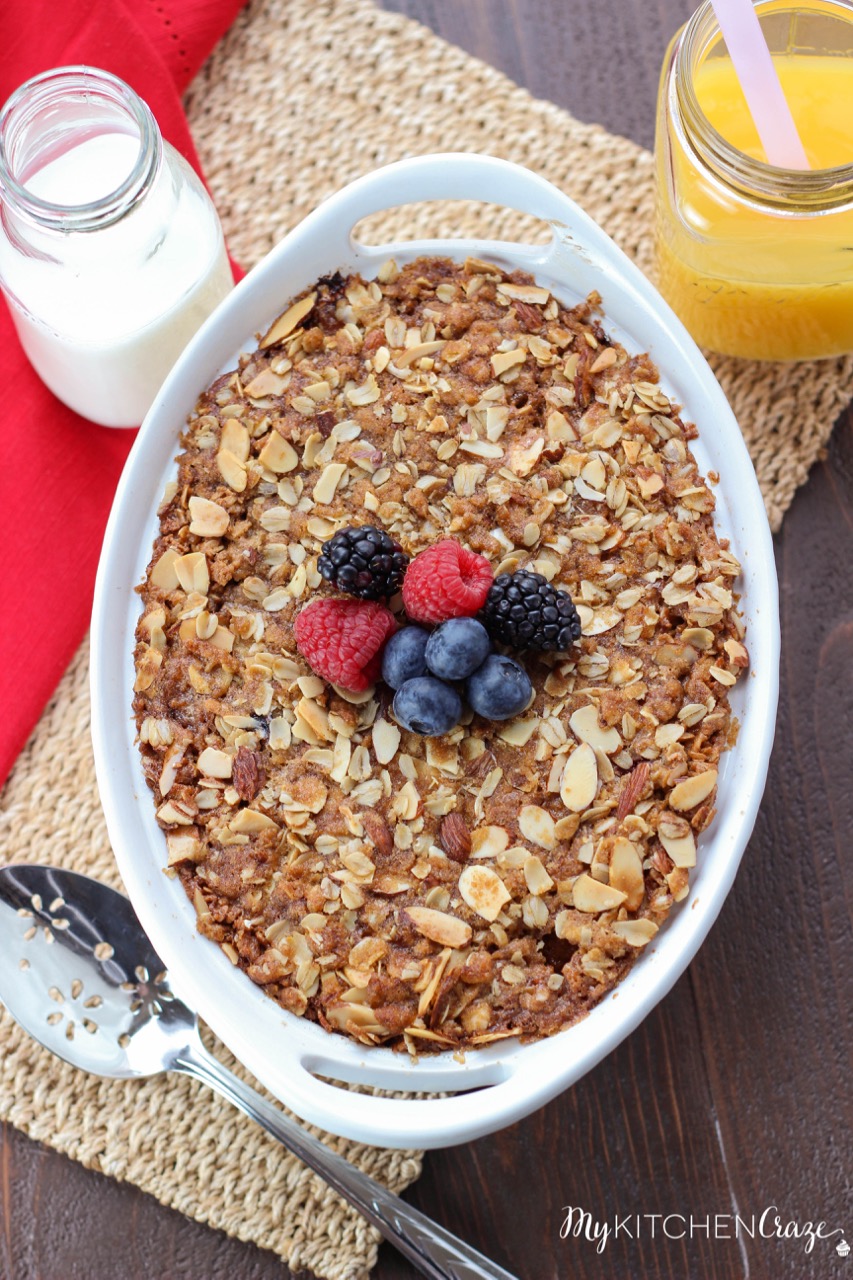 I'm always on the hunt for something new and delicious for breakfast. You know the saying, "Breakfast is the most important meal of the day". I'm not sure if I agree with this saying, but everyone and anyone I've know has always ingrained that saying my brain. So I always try to have some sort of breakfast. No matter what I eat, I try to keep it on the healthier side.
Now I'm not gonna lie. It's very hard to have breakfast in the mornings when kids have school and the hubby has work. There are times where the kids will just have a quick bowl of cereal or fruit and my poor husband will grab a granola bar on the way out.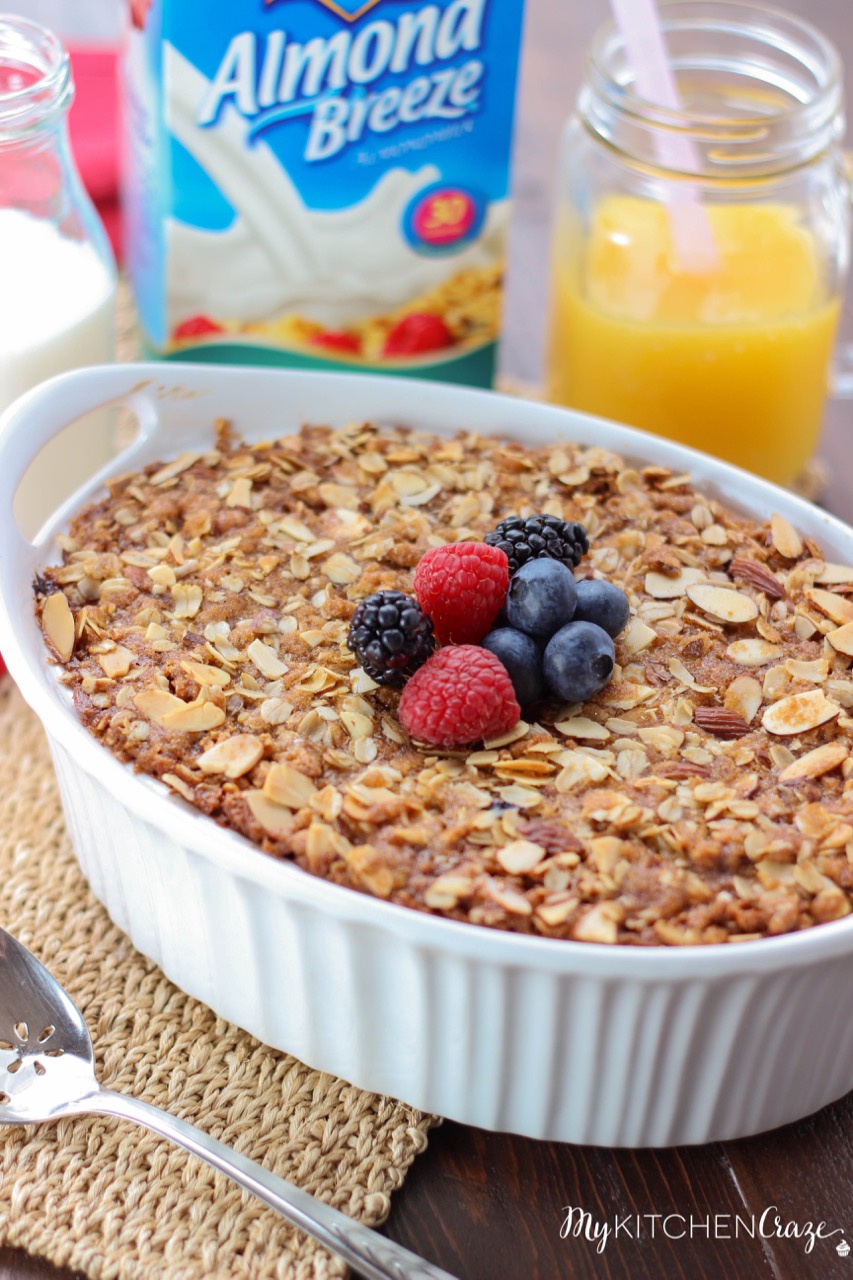 Since we're still in the first month of the new year, I feel like I have to try to be creative and good. I have to give it at least a month of eating healthy foods, right? Needless to say, I'm counting down the days until February 1st, so all the rules are out the door. 🙂
I'm not always the healthiest of people. I like my fair share of fried foods, breads and desserts, but there are items that I try to make healthier in our house. Almond milk is one of them. I love almond milk. Don't you? I've noticed with anything healthy or non-healthy, you'll have your preferences of brands. Our favorite brand of almond milk is Almond Breeze. The taste it spot on and we can't get enough of it. And trust me, I think I've tried every brand in the book.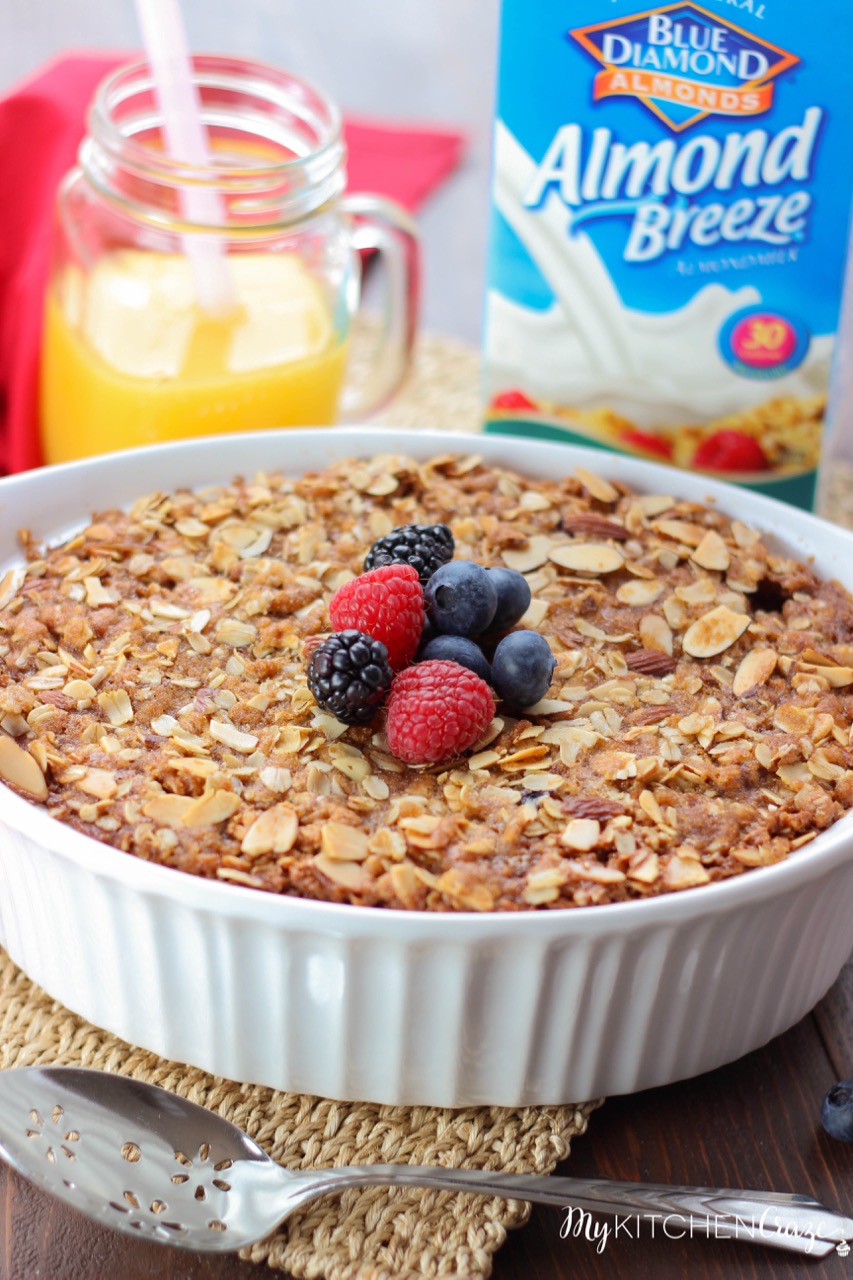 This past weekend I wanted to prepare for the coming week, so I wanted to think of some new ways to have a healthier breakfast. I also needed to make sure it was kid friendly. I have a picky 8-year-old and she will voice her opinion when she doesn't like something.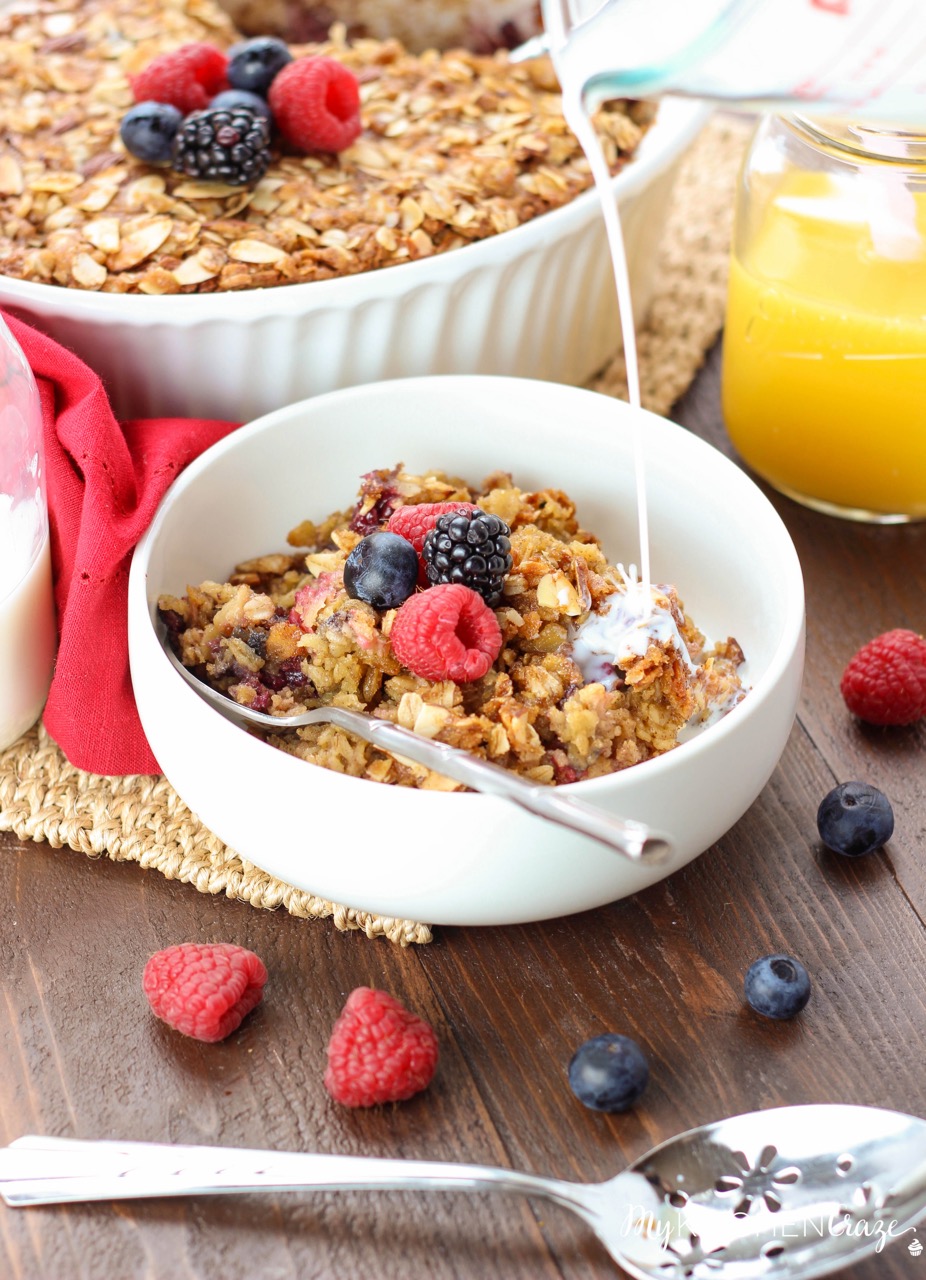 This baked oatmeal turned out so good, that I had two helpings the day I made it. Don't tell anyone k. That's kinda of embarrassing. 😉
I threw in some frozen mixed berries and it made this baked oatmeal taste like a fruit crisp. Yum!! If it wasn't morning, I would've added some vanilla ice cream on top. This oatmeal is perfect to make ahead of time and just reheat it the next few mornings. Be sure to add a little more almond milk when reheating. Makes it creamy and tastes even better in my opinion.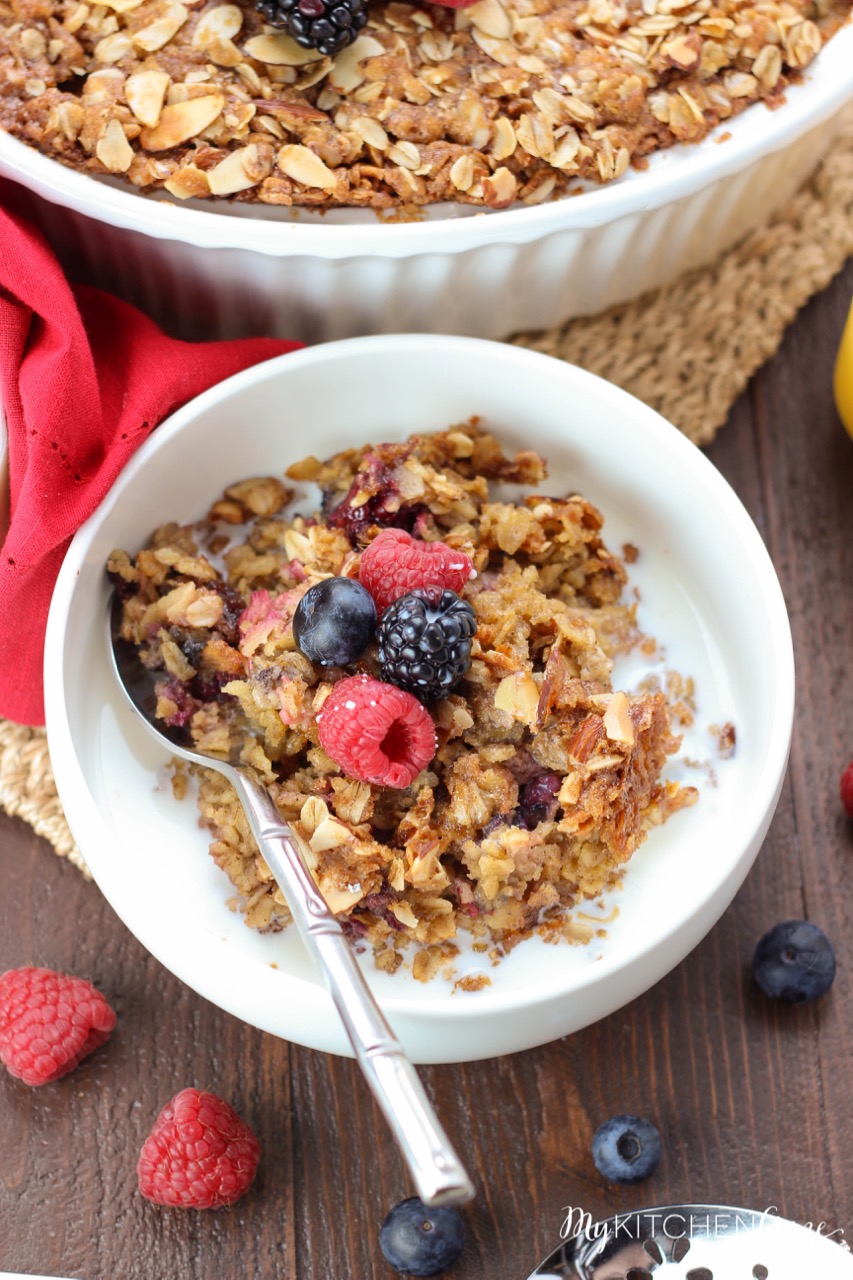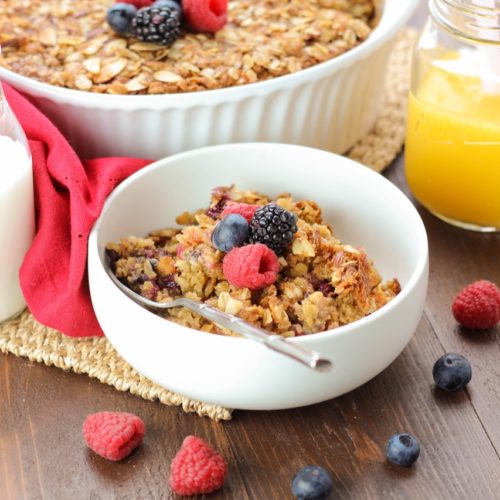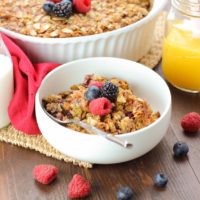 Get the Recipe:
Almond Berry Baked Oatmeal
Ingredients
Oatmeal Base:

3

cups

old fashion oats

1

cup

brown sugar

2

teaspoon

baking powder

1

teaspoon

salt

1

teaspoon

cinnamon

2

eggs

1 1/2

cups

unsweetened Almond Breeze almondmilk

1/2

cup

unsalted butter

,

melted & slightly cooled

1/2

teaspoon

almond extract

1/4

teaspoon

vanilla extract

2 1/2

cups

frozen mixed berries

Crumb Topping:

1/3

cup

sliced almonds

1/3

cup

old fashioned oats

1/3

cup

light brown sugar

2

tablespoon

cold butter

,

cubed

1

tablespoon

flour

1/4

teaspoon

cinnamon

additional almond milk if needed
Instructions
Preheat oven to 350 degrees F. Lightly spray a 8x8 inch or a 2 qt. baking dish with non-stick cooking spray; set aside.

In a large bowl, add the oats, brown sugar, baking powder, salt and cinnamon; mix well.

In a medium bowl, add eggs, almond milk, butter, and extracts. Whisk together.

Add almond mixture to the oats and mix well. Stir in mixed berries. Pour into prepared baking dish.

In a small bowl add all the crumb toppings and mix until the butter is pea sized and incorporated. Sprinkle crumb topping over oats mixture.

Bake 50 minutes, or until set and lightly browned.

Serve immediately and enjoy!

More oatmeal recipes? No problem: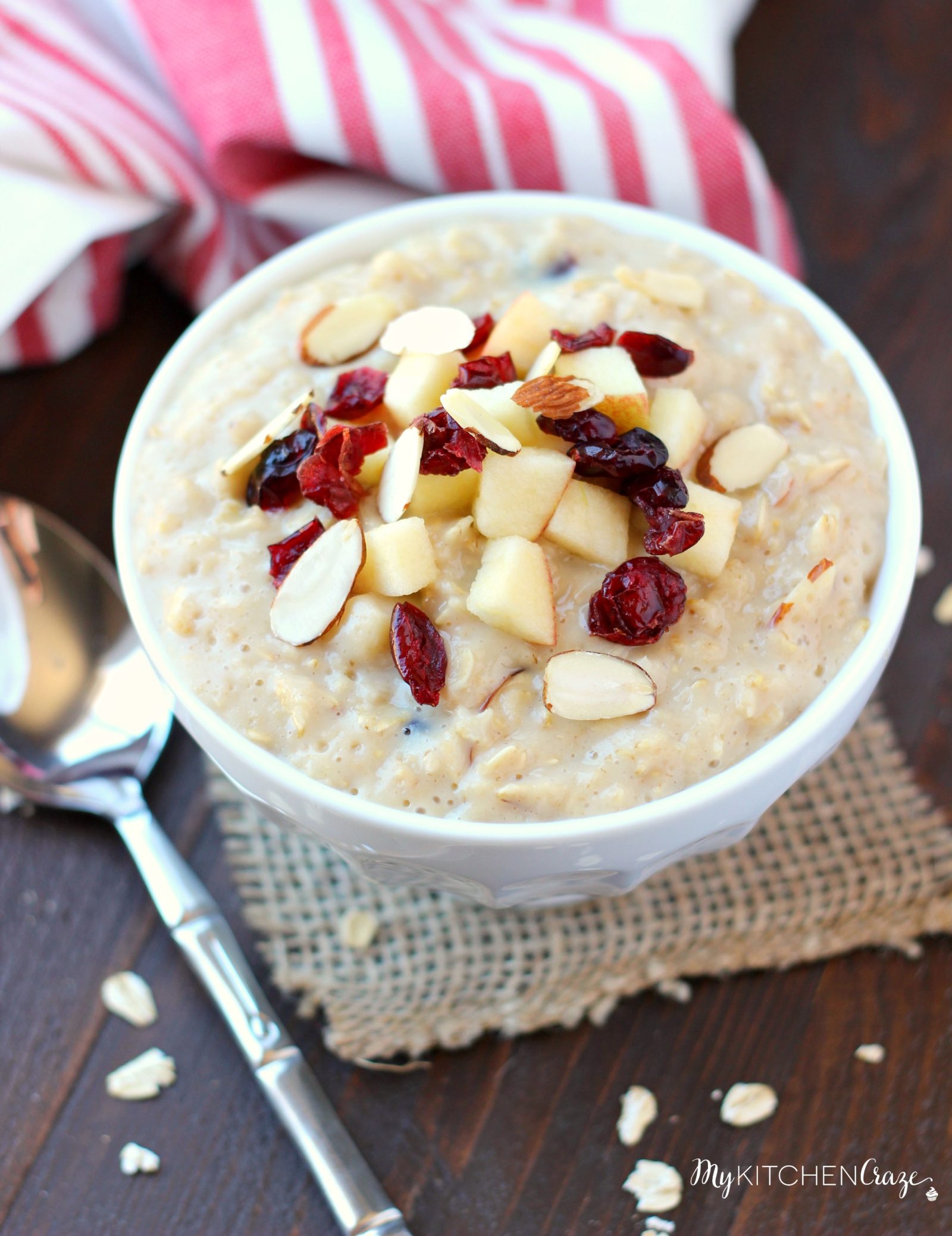 Cranberry Apple Oatmeal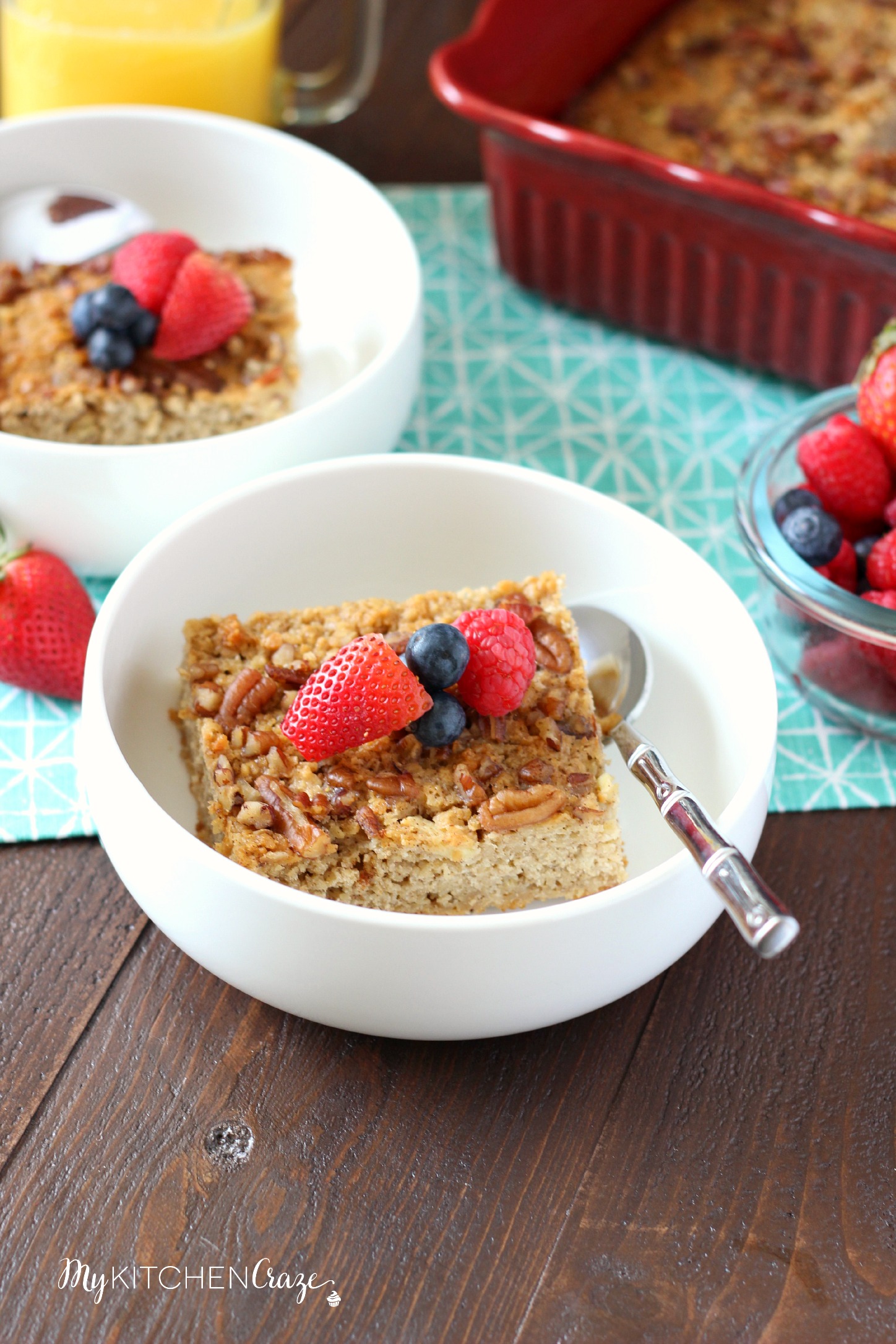 Apple Pecan Baked Oatmeal 
Slow Cooker Apple Cinnamon Baked Oatmeal