Breakfast Potatoes
Everyone needs a quick an easy recipe for Breakfast Potatoes! Filled with bell peppers and onions, these potatoes are soft with crispy edges and seasoned to perfection. A big thank you to La Terra Fina for sending me their quiches. This review and opinion are all my own.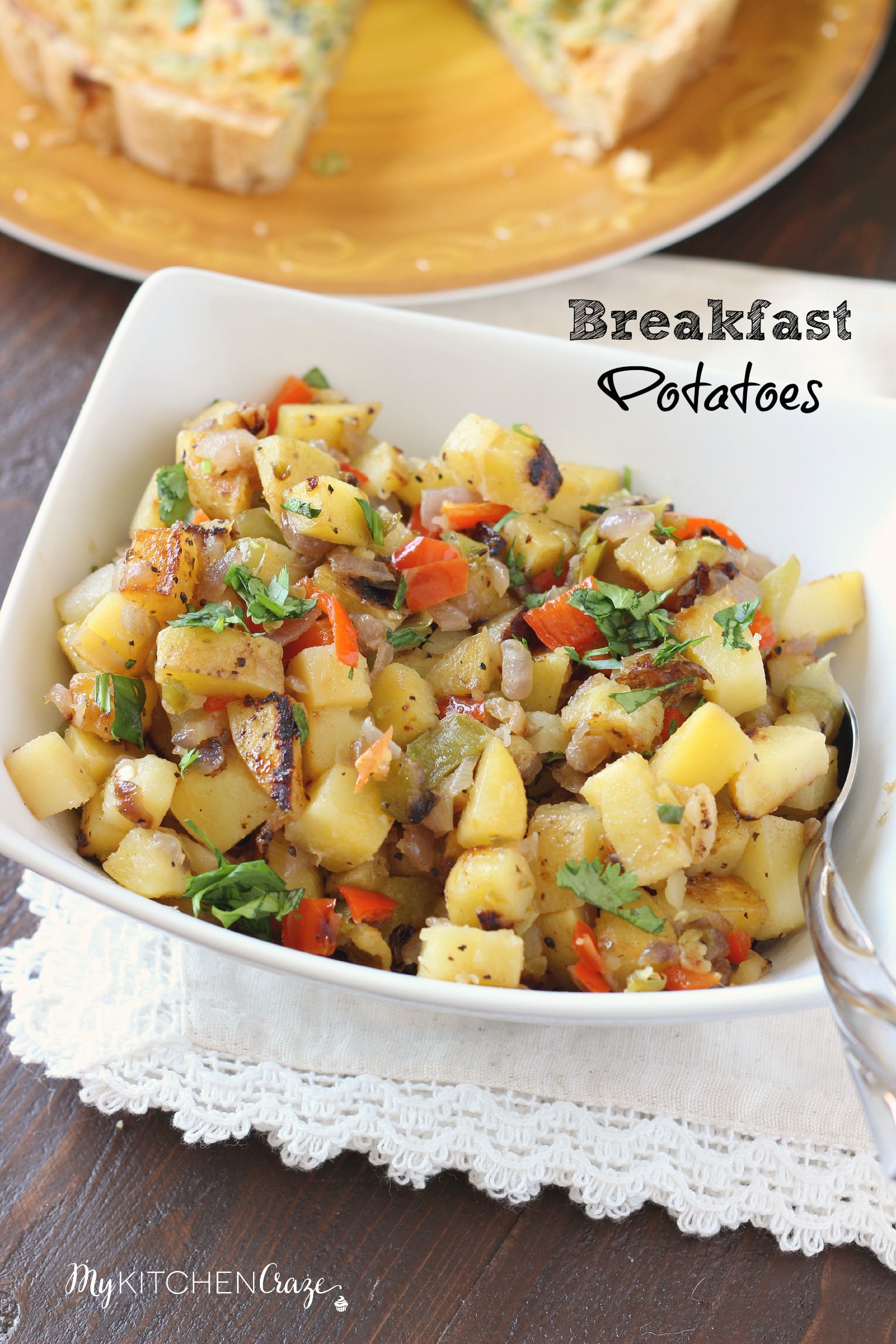 Oh summer, how we have this love and hate relationship. Let me count the ways.
Love you because I can be as lazy as I want. Hate you because it's to darn hot to do anything fun. Summer time is suppose to be time outside, barbecuing, swim parties and the list can keep going.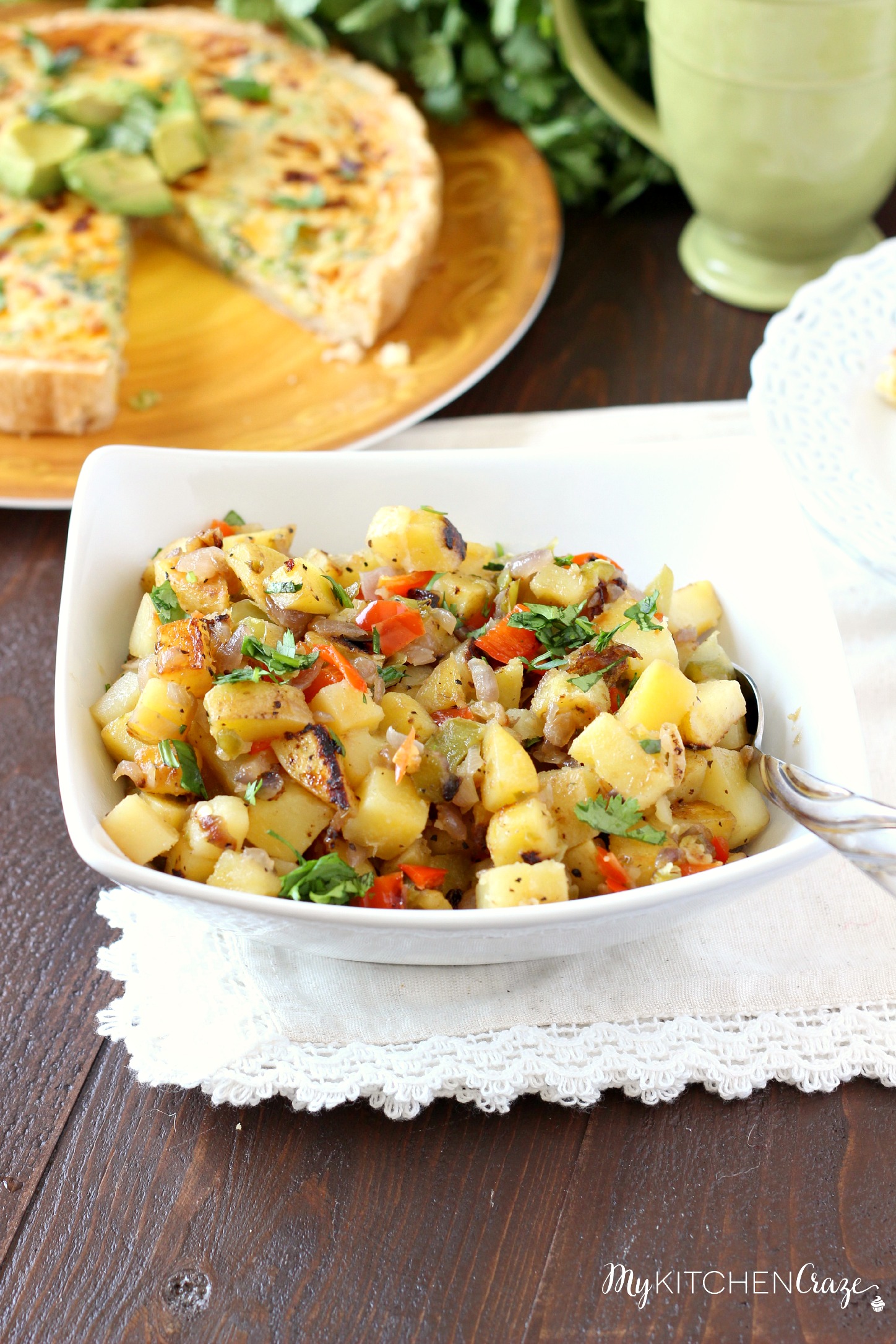 You can't do those things were I live. Have you ever tried to stay outside when it's 110? It's scorching hot, the sun is beating down on your back and you literally feel like you're going to melt. I know I shouldn't complain because what's the alternative? Cold, rainy weather. Yea, no thanks.
When La Terra Fina contacted me and asked me to review their quiches, I was pretty excited. My hubby and I are huge breakfast people and are always looking for new recipes and foods. We love to make a big breakfast every Sunday, so I knew these quiches were going to be perfect for us. And boy oh boy they were delicious! They're made with egg whites and come pre-made, so it saves you time in the kitchen and gives you a healthier option.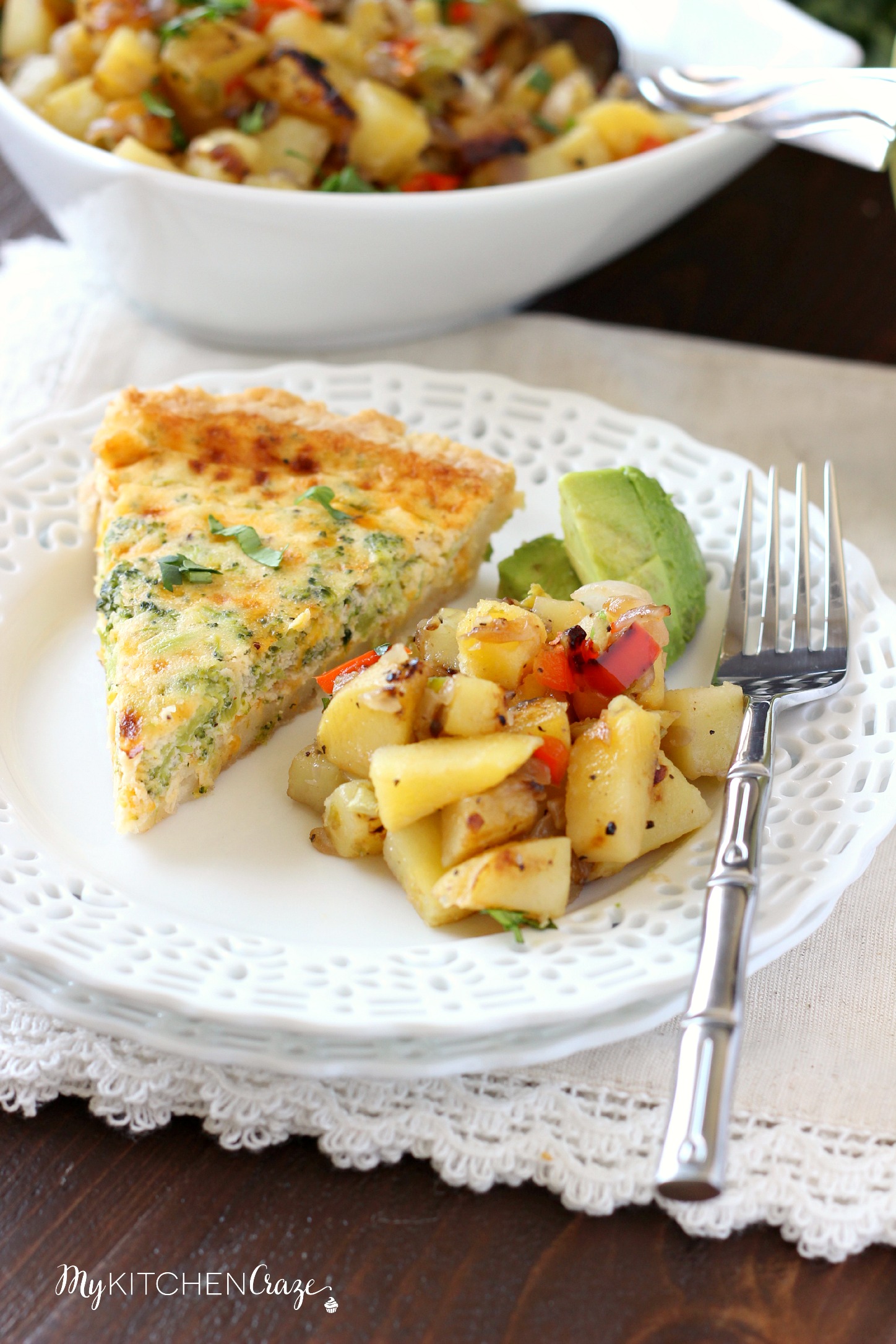 These quiches make for a great quick and easy breakfast. Why take time out of your day being in the kitchen? You can just pop a quiche in the oven and have a yummy breakfast on your time within 30 minutes. Of course you'll need a side to go with your morning quiche, right? Make some Breakfast Potatoes.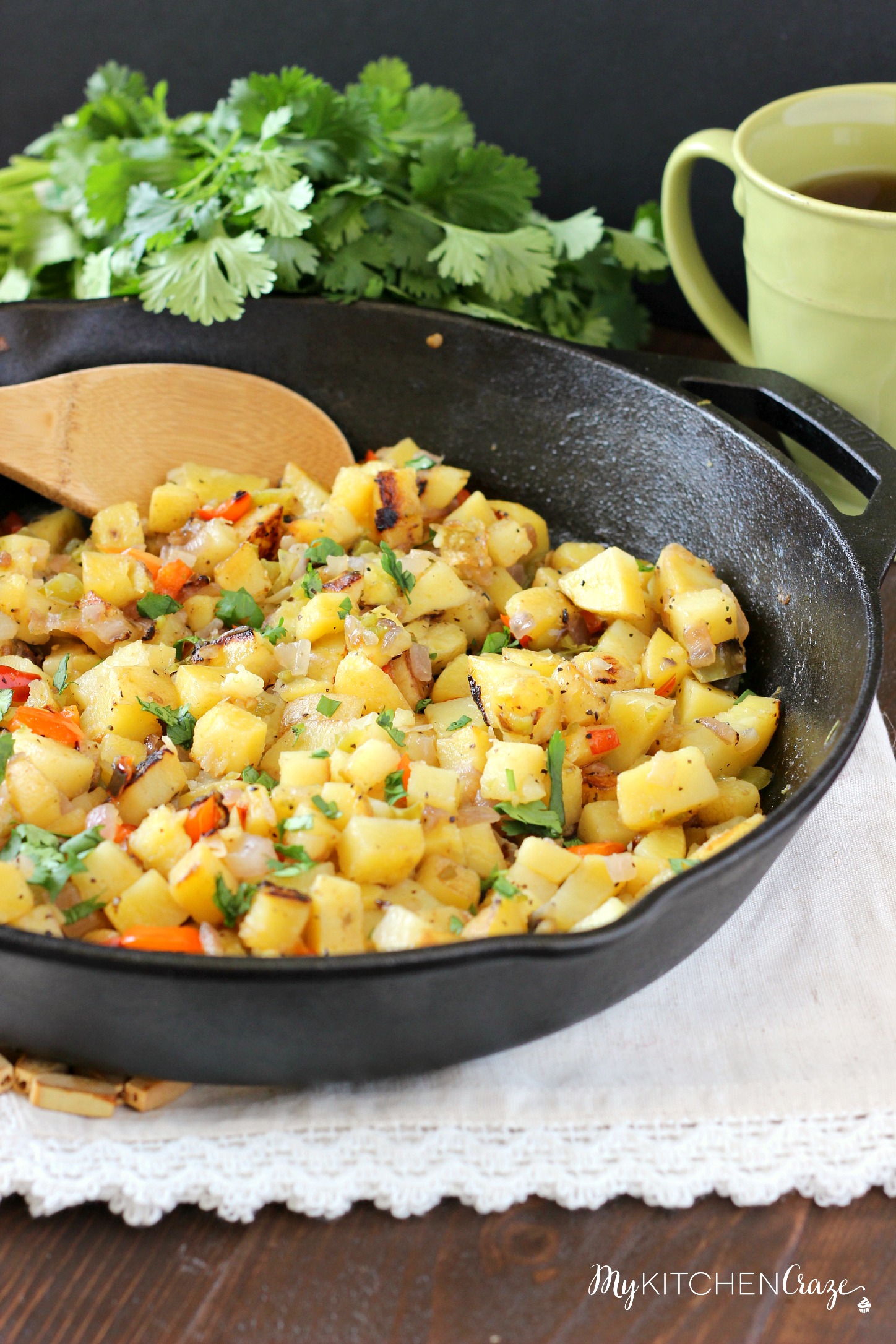 These breakfast potatoes are scrumptious and take under 30 minutes to make also. While your quiche is in the oven, you can whip up your potatoes. My hubby and I love a good hash brown or potato side to go with our breakfast. They just complete the meal and make everything taste better. Soft potatoes with crispy edges, loaded with bell peppers, onions and some jalapeño for a little kick, make these the best breakfast potatoes you'll ever eat.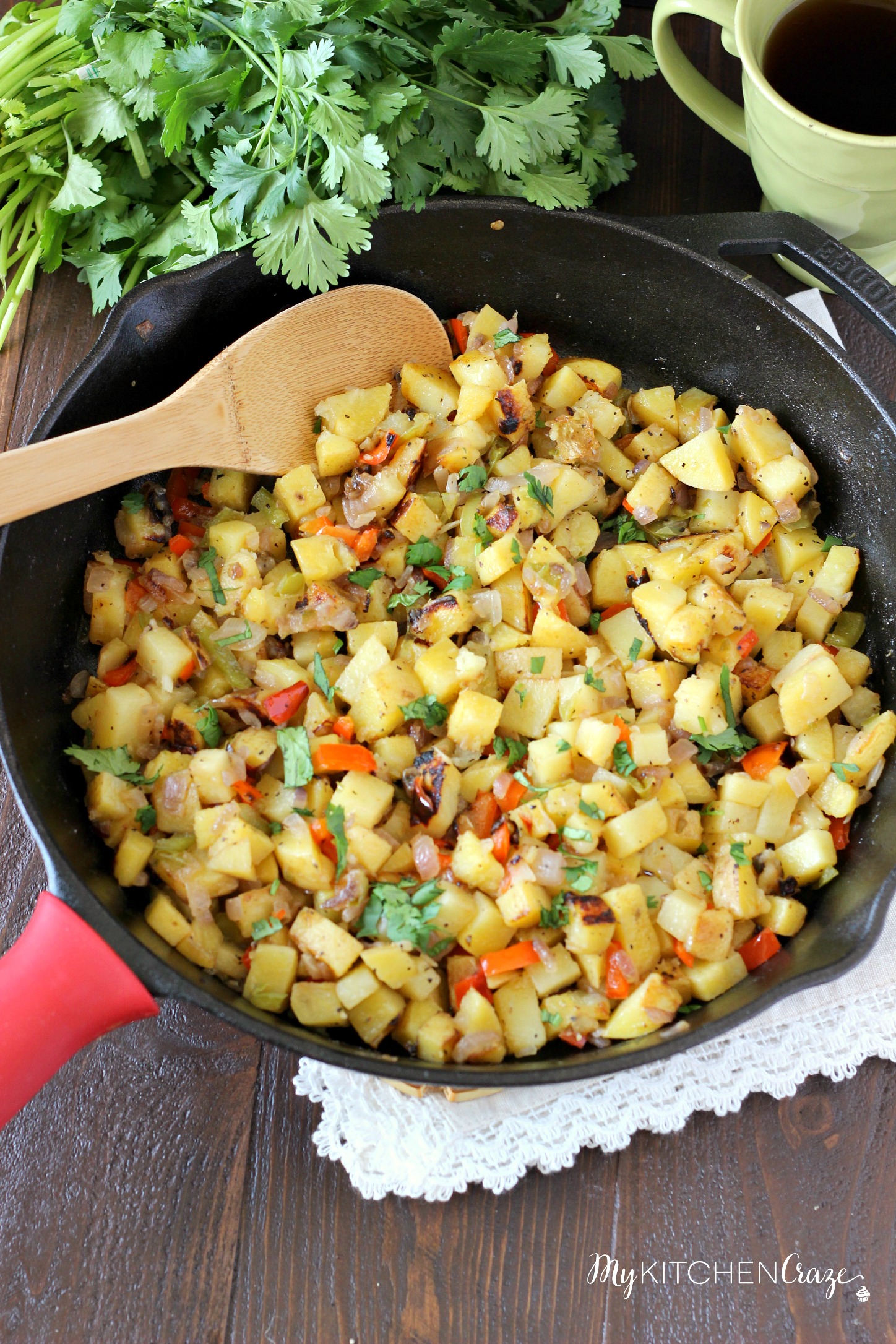 Whether you're having a quiche, eggs over medium ( my absolute favorite way to eat eggs), or a scramble, remember to make these Breakfast Potatoes. You'll thank me that you did. Promise.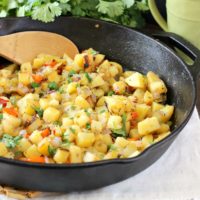 Get the Recipe:
Breakfast Potatoes
Ingredients
5

small white or red potatoes

,

washed, rinsed and cubed

1 1/2

cups

red onion

,

finely chopped

1/2

green bell pepper

,

finely chopped

1/2

red bell pepper

,

finely chopped

1/2

jalapeno

,

finely chopped

2

tablespoons

canola oil

1

teaspoon

seasoned salt

1

teaspoon

pepper

2

tablespoons

cilantro

,

chopped
Instructions
In a large skillet, add oil and bring to a medium-high heat.

Once the oil is hot, add the onions and sauté for 2 minutes. Add bell peppers and jalapeño to the skillet. Sauté vegetables for another 2 minutes.

Add cubed potatoes, seasoned salt and pepper. Stir to combine all ingredients. Cook potatoes for 5 minutes, uncovered, stirring occasionally.

Cover potatoes and cook for additional 5-7 minutes, until desired tenderness.

Sprinkle with cilantro.

Serve warm and enjoy!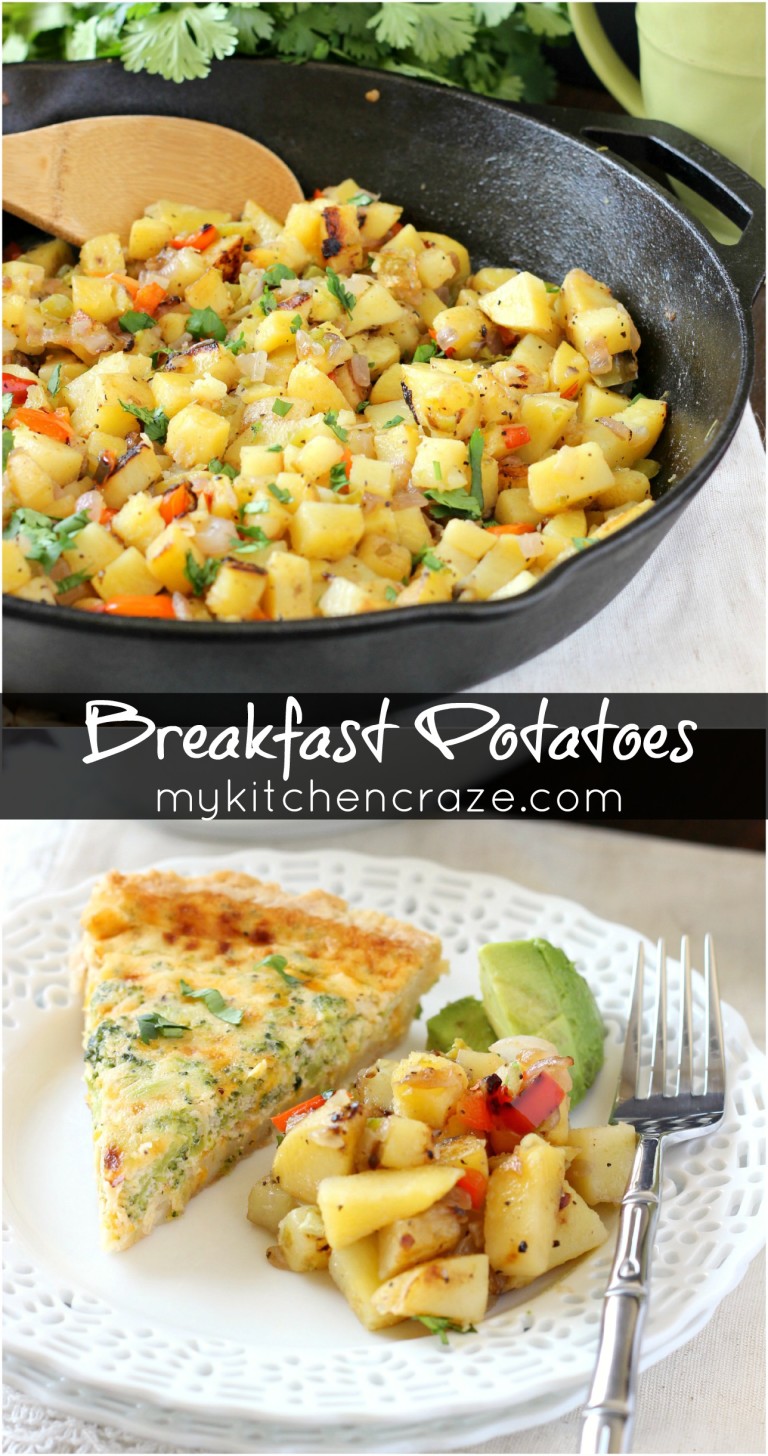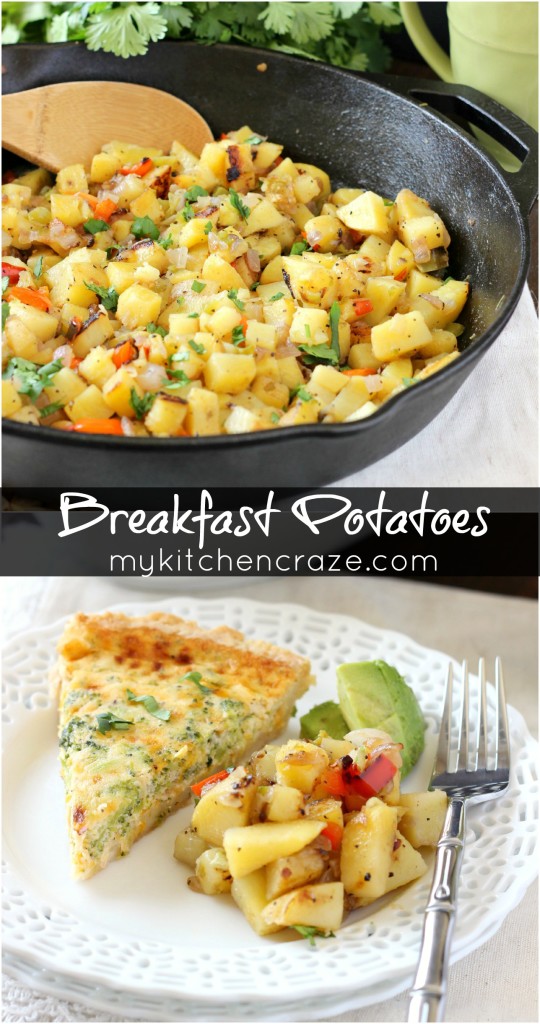 Need more of my breakfast recipes? I got you covered: 
Breakfast Tacos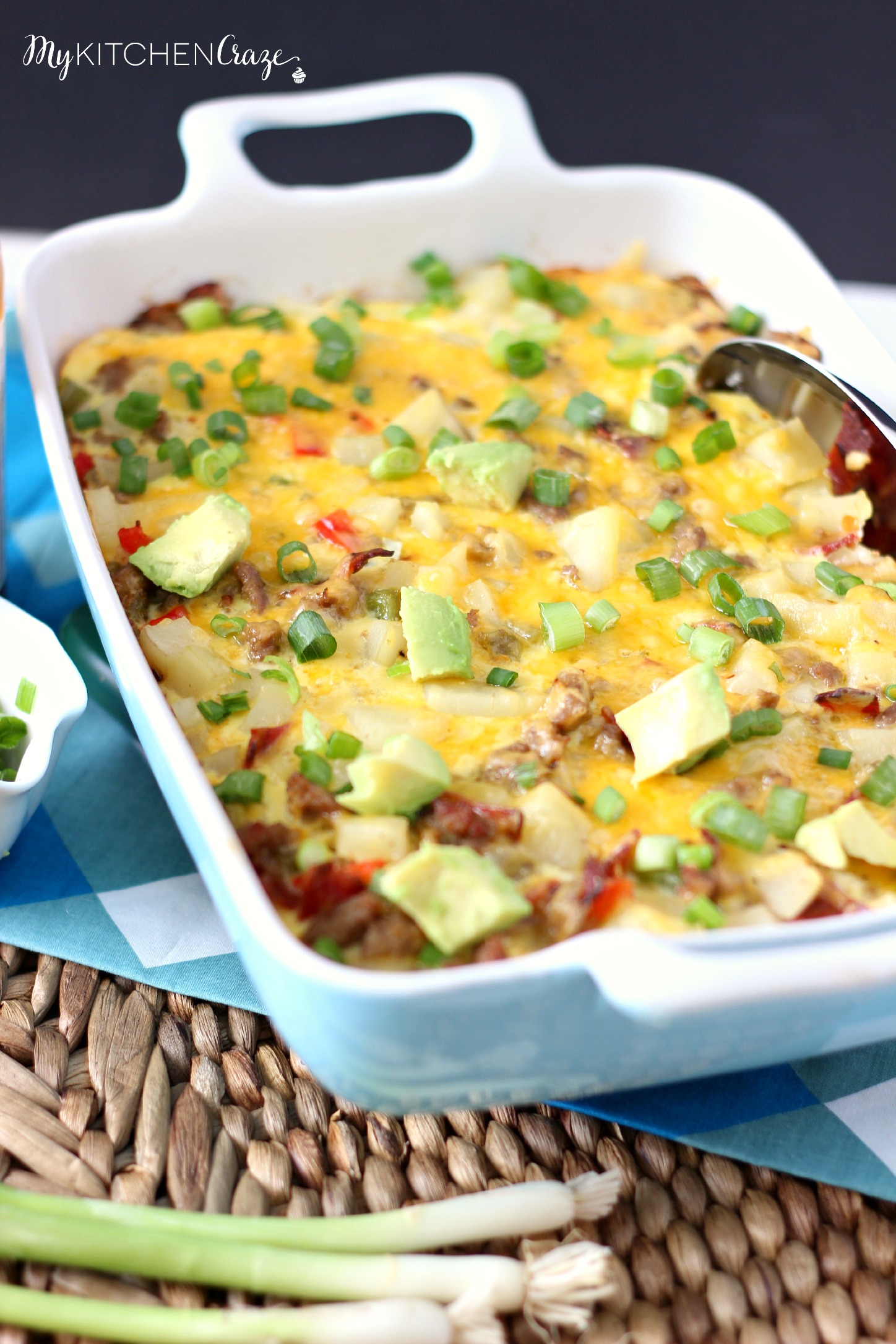 Breakfast Casserole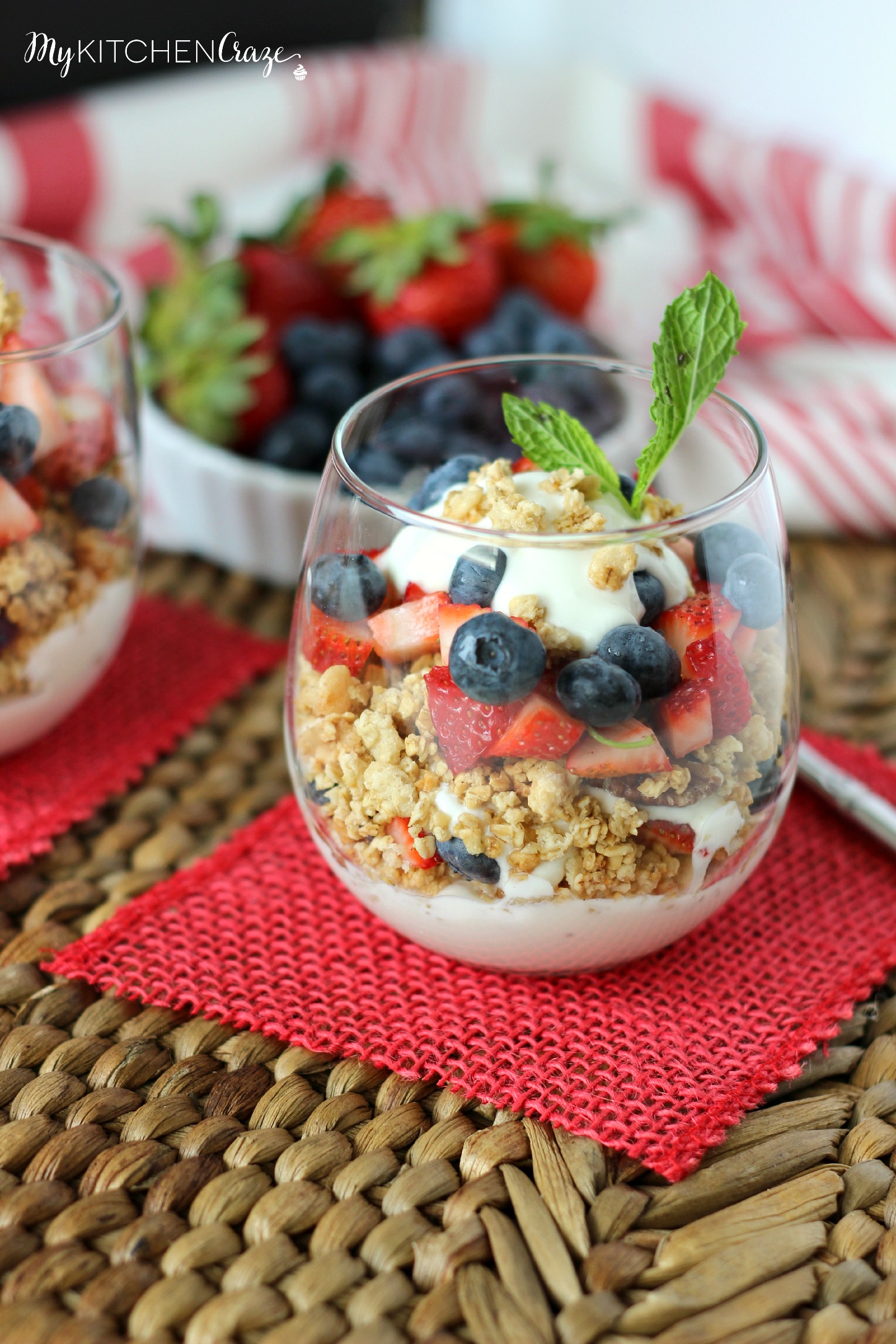 Berry Fruit and Yogurt Granola Parfaits
Want more Breakfast ideas? Here are some from my blogger friends:
Sausage Fajita Breakfast Casserole by The Weary Chef
Asparagus and Bacon Fritta by Pumpkin 'N Spice
Praline Crescent Roll Casserole by The Seasoned Mom