Italian Meatloaf
This Italian Meatloaf  is loaded with zucchini and marina sauce is so easy and flavorful. You'll love it for a hearty dinner!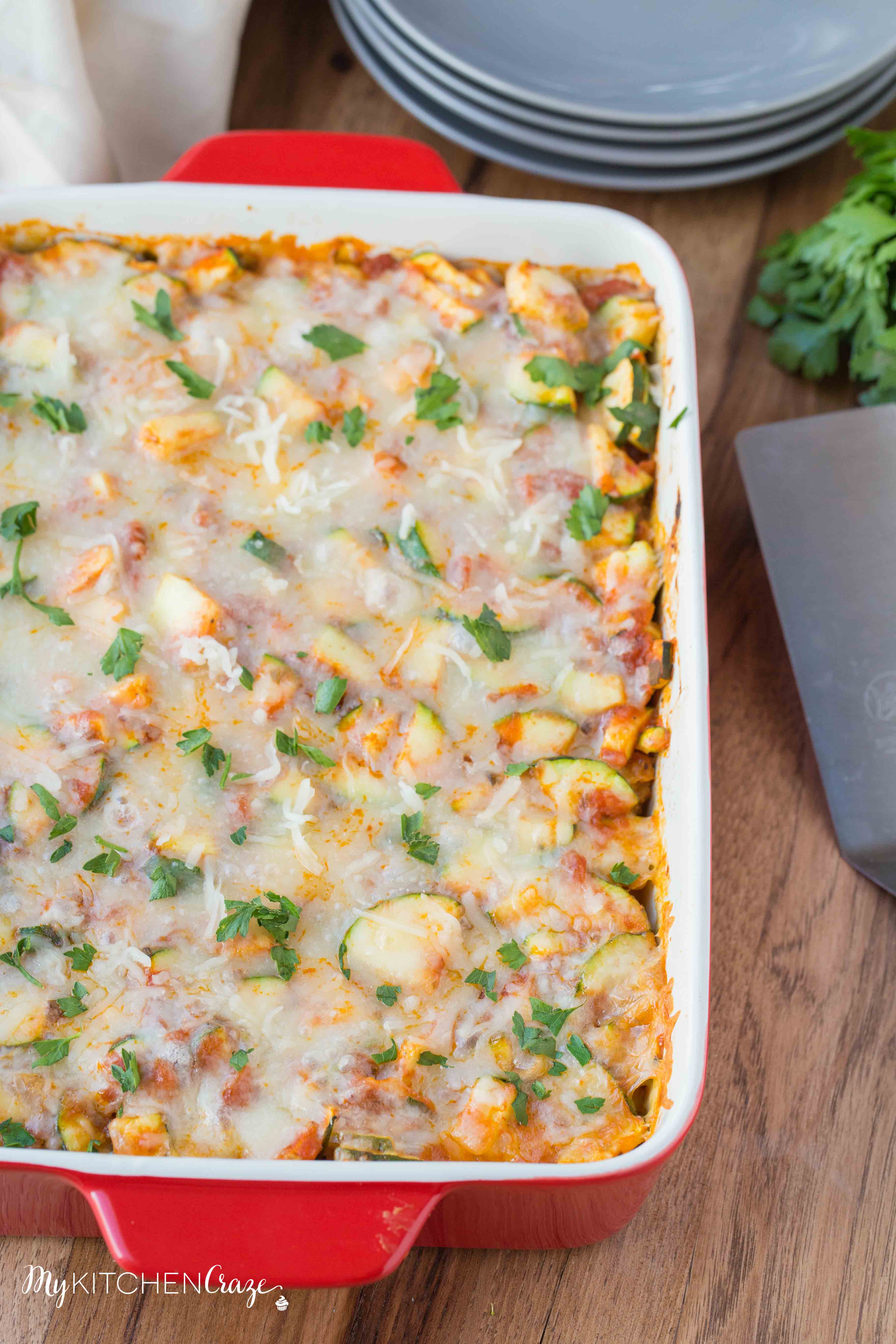 Meatloaf, meatloaf, meatloaf. It's one of those dinners I used to eat all the time as a kid. In fact, I ate it so much as a kid, that I swore I would never make it as an adult. Well…I guess I lied to myself. I do in fact make meatloaf and I really like it.
When I was younger I used to watch my mom throw all these ingredients into a big bowl, mix in the ground beef, then slap it on the pan. Bake for an hour and that was it. We always had to add ketchup on the side because it would taste just blah.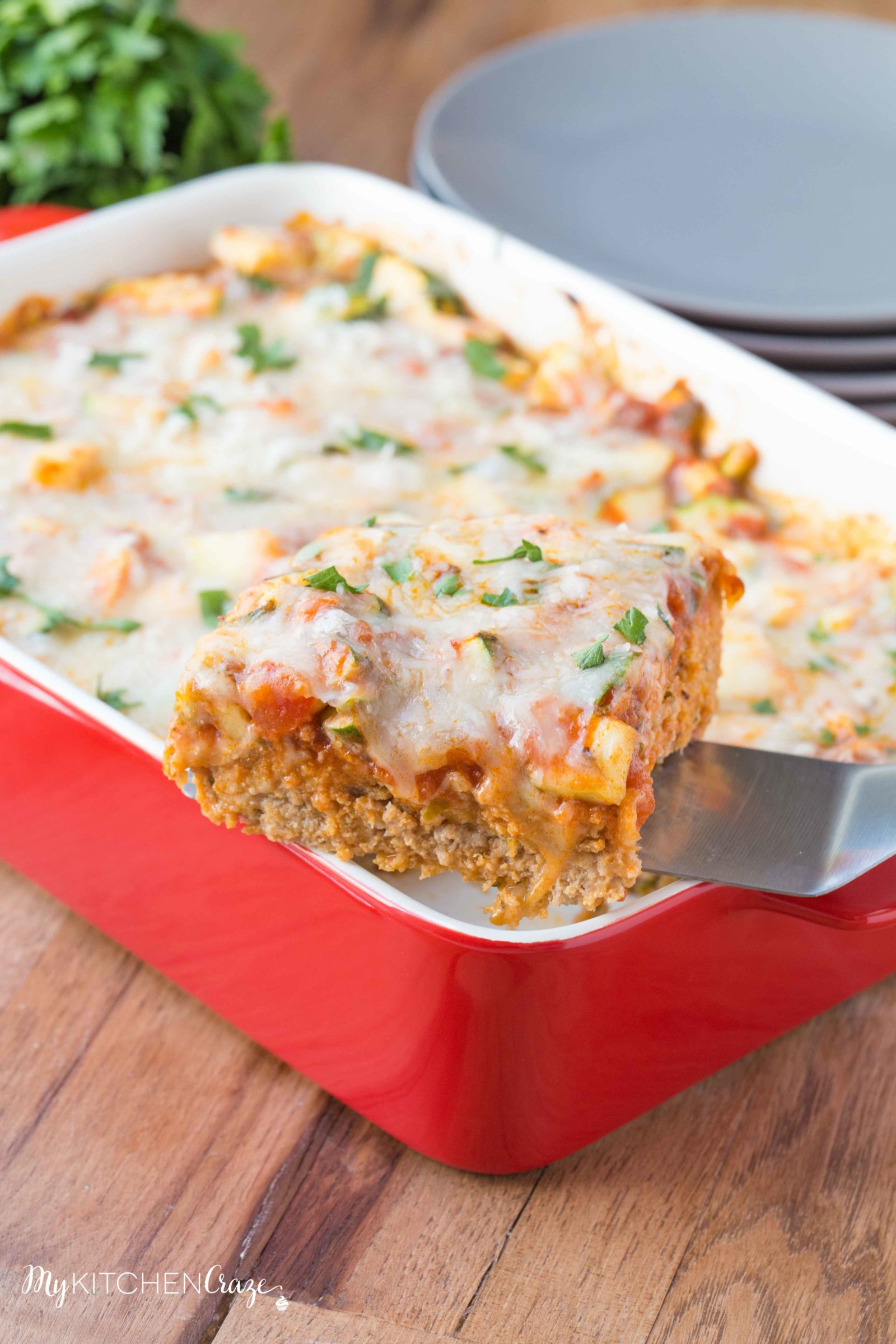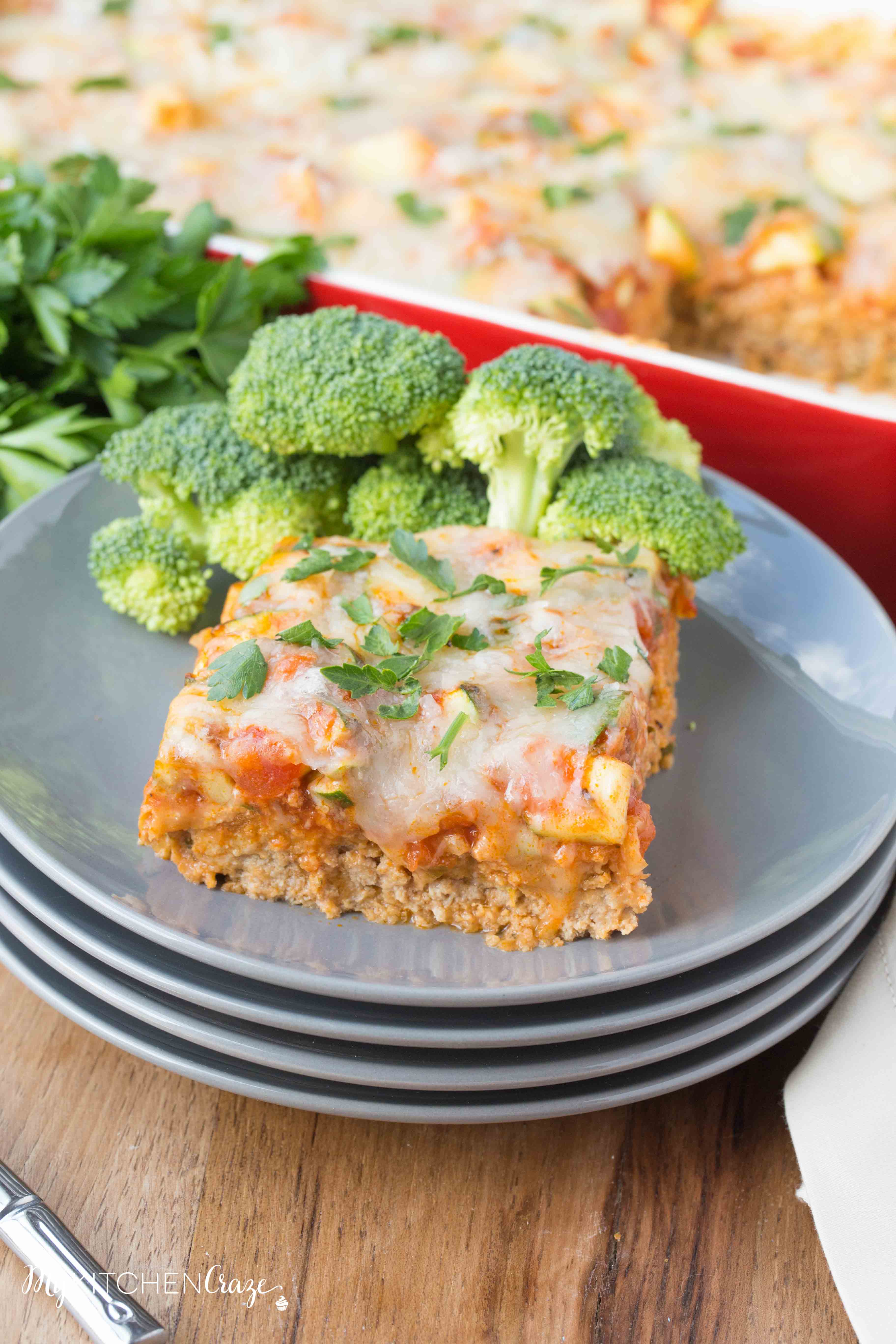 When I first played around with this meatloaf recipe, I'm not gonna lie it was yuckie. It was just another big slab of ground beef. Who wants to eat that? No me. Then I went to google and read all sorts of other recipes and got inspired. I knew I needed to add some umph to this recipe.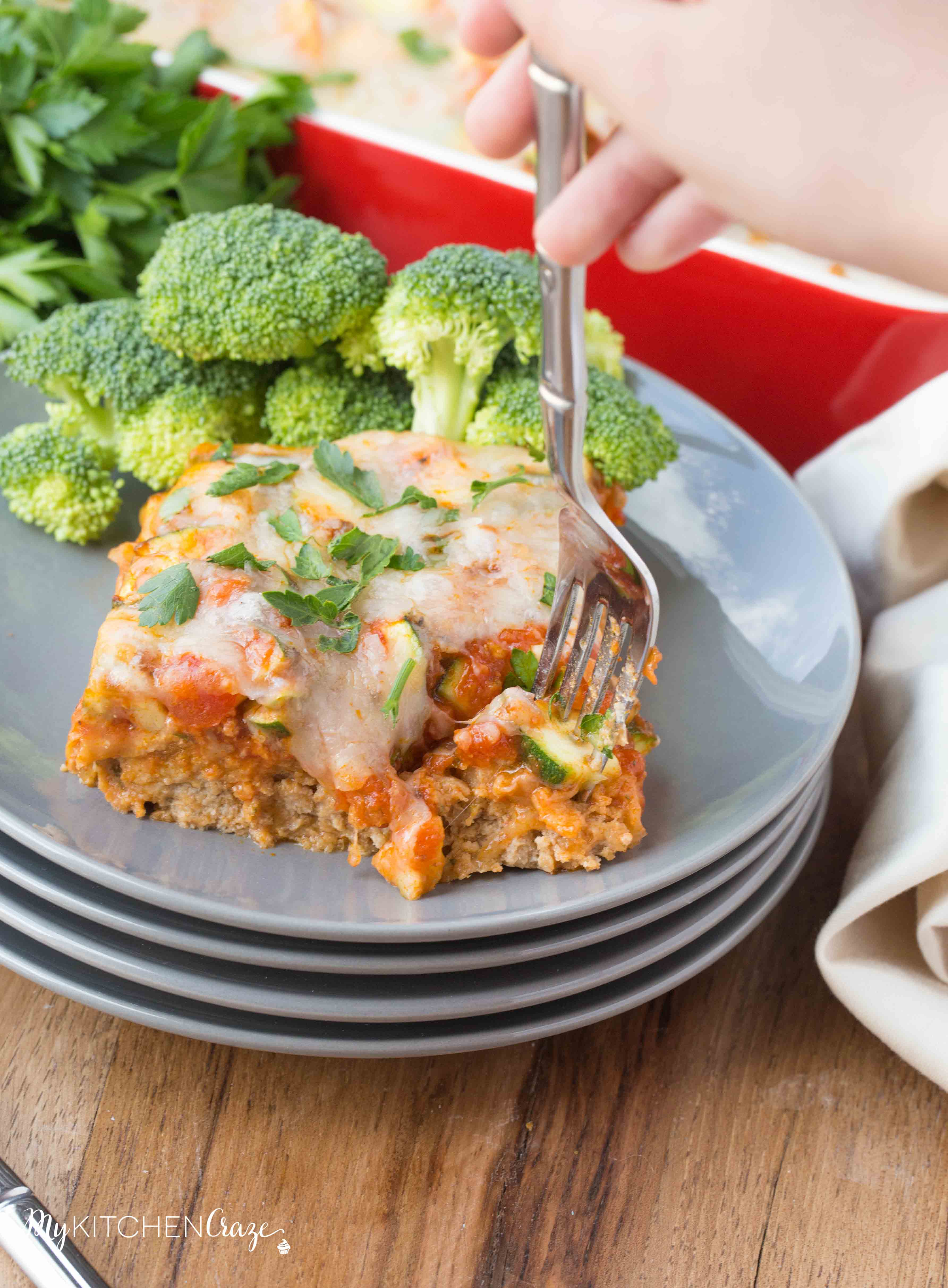 That's where the zucchini and sauce come in. I swear you guys just adding a little spaghetti sauce, zucchini and of course cheese, takes this meatloaf to a whole to level. This is by far my favorite meatloaf recipe, plus it's super easy to whip up on a busy night. Now it does take about 35-45 minutes to cook, but the prep time is literally no more than 5-10 minutes.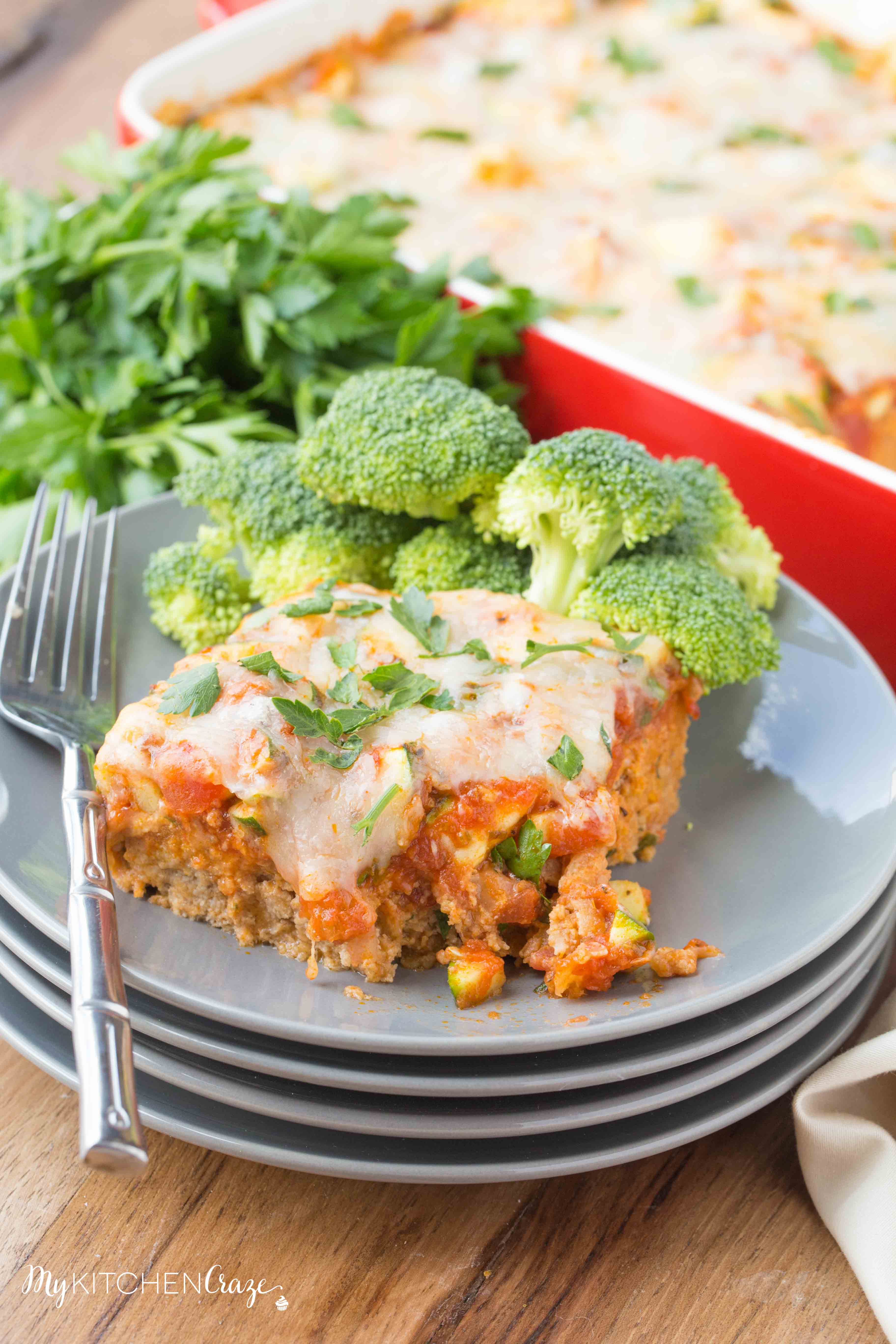 Throw the pan in the oven, grab that glass of wine and watch something on tv for 30 minutes. It's fool proof and I promise you guys will love it. I've made this recipe with ground turkey or ground beef. Either way it turns out delicious! When Sean and I are on a healthy kick, we do turkey, but I gotta say that I love the flavor the beef gives this dish too. Whichever way is fine as long as you make it.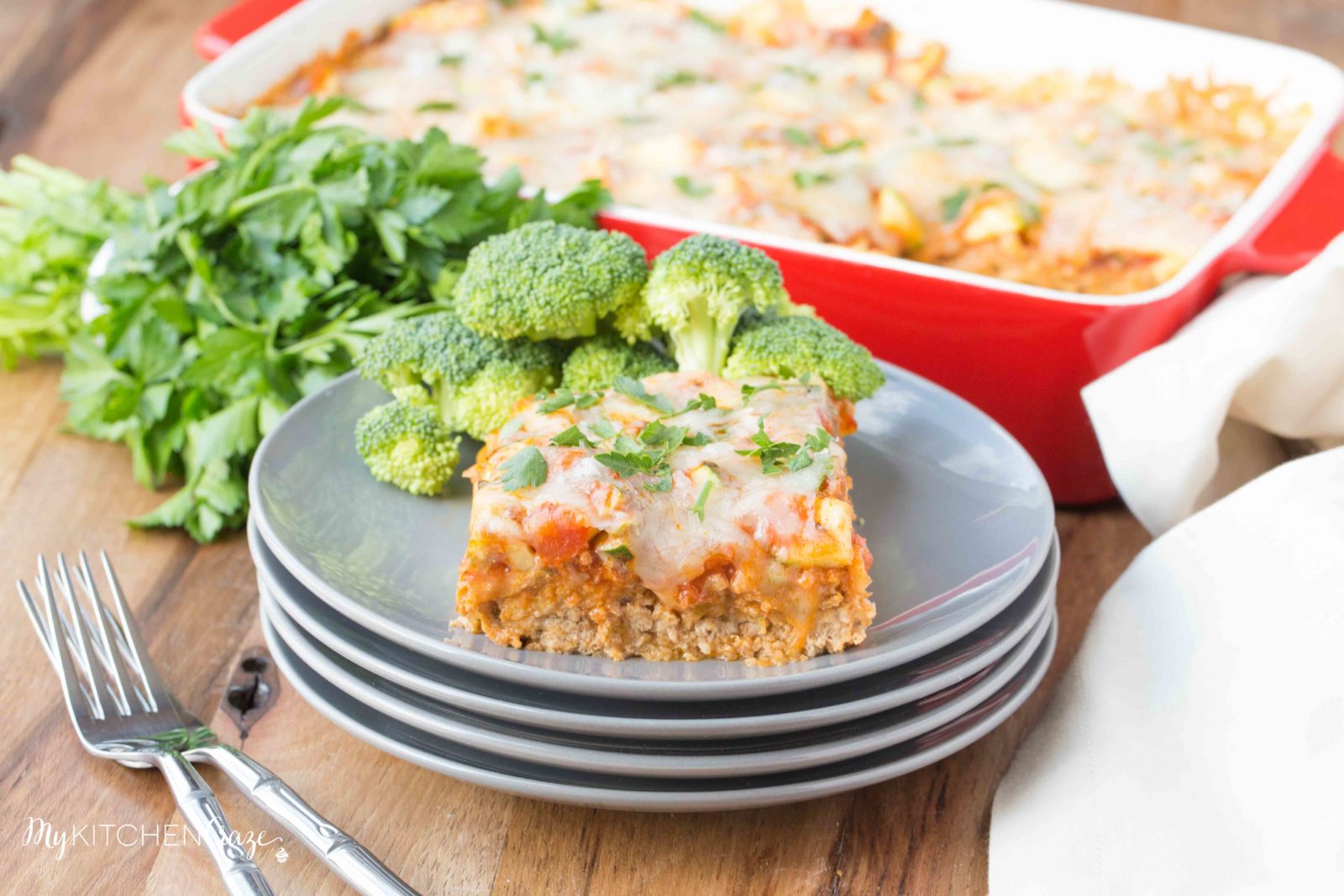 THIS POST FIRST APPEARED OVER AT WEARY CHEF WHERE I'M A CONTRIBUTOR! HEAD OVER TO SEE WHAT ANDI'S COOKIN UP!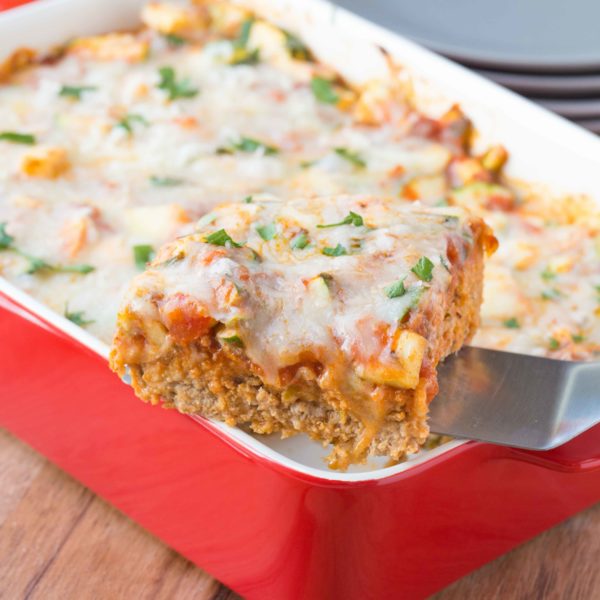 Get the Recipe:
Italian Meatloaf
Ingredients
1

package Stove Top Stuffing mix for Chicken

1

jar

,

24 ounces spaghetti sauce, divided

2

cloves

garlic

,

minced

1

teaspoon

dried oregano leaves

,

divided

2

tablespoon

Italian parsley

1/2

teaspoon

pepper

1

pound

ground beef

2

cups

zucchini

,

chopped

3/4

cups

Mozzarella cheese
Instructions
Preheat oven to 375 degrees F.

In a large bowl, add stuffing mix with half of the spaghetti sauce, garlic, ½ teaspoon oregano, parsley and pepper; mix well. Add meat and mix to incorporate all ingredients (I usually use my hand to make sure everything is incorporated).

Place meat in a 9x13 baking dish.

Add zucchini, remaining spaghetti sauce, ½ teaspoon oregano to a bowl and mix to combine. Spoon over meat mixture and cover with foil.

Bake for 25-30 minutes. Remove foil and top with cheese. Bake for another 10 minutes uncovered. Meatloaf should be 160 degrees F with cheese bubbly and melted.

Serve immediately and enjoy!

SaveSave