Chicken Pita Wraps
To busy to be in the kitchen tonight? Make these Chicken Pita Wraps. Not only are they easy to make, but they're a healthier option and loaded with crunchy vegetables and a creamy Parmesan Spinach spread! Delicious!!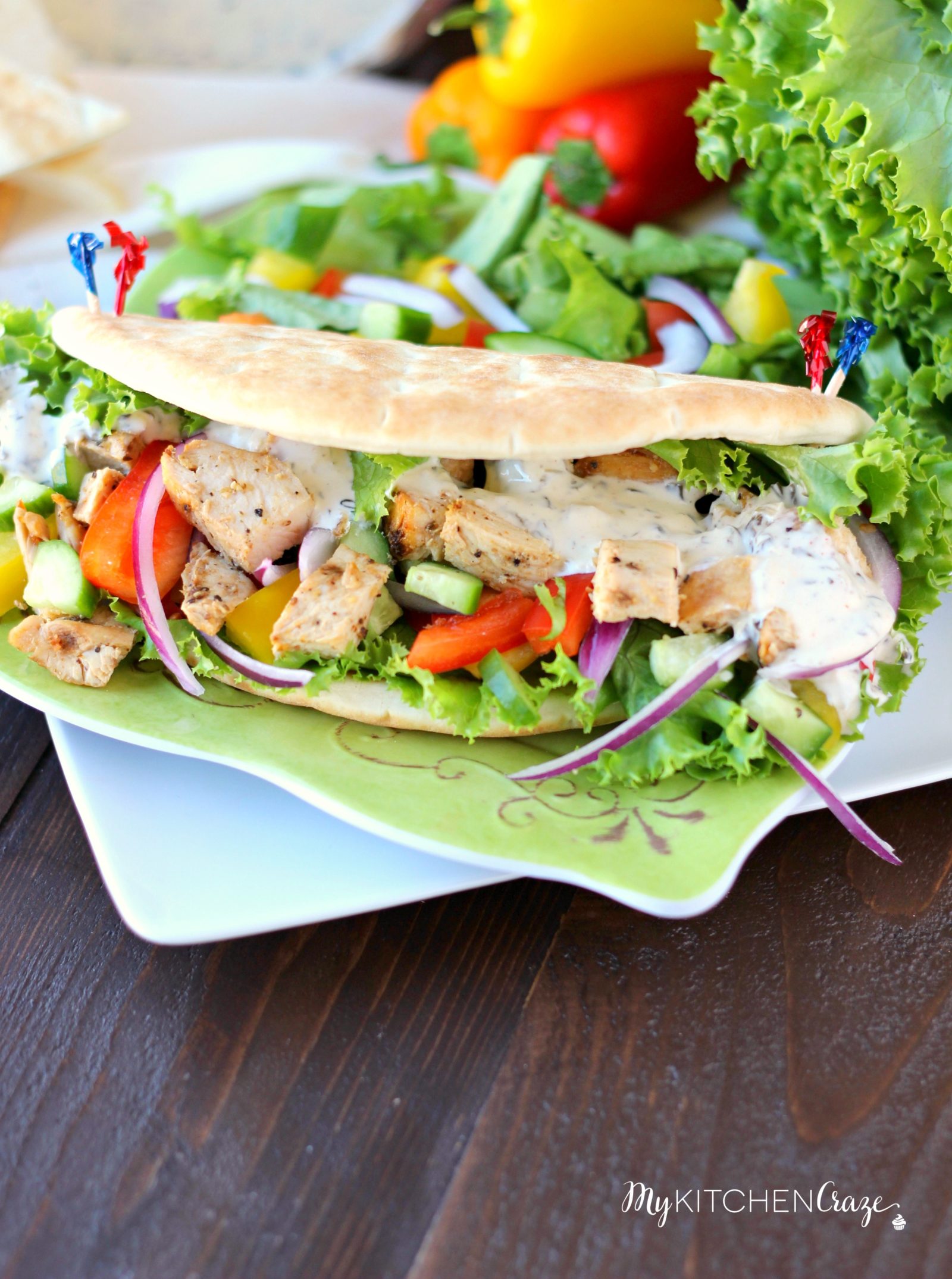 Are you busy these days? Why is it when the cooler weather comes, busy schedules seem to follow? The sun goes down sooner and time seems to disappear. With busy schedules and all the holidays approaching who has the time to be in the kitchen cooking dinner?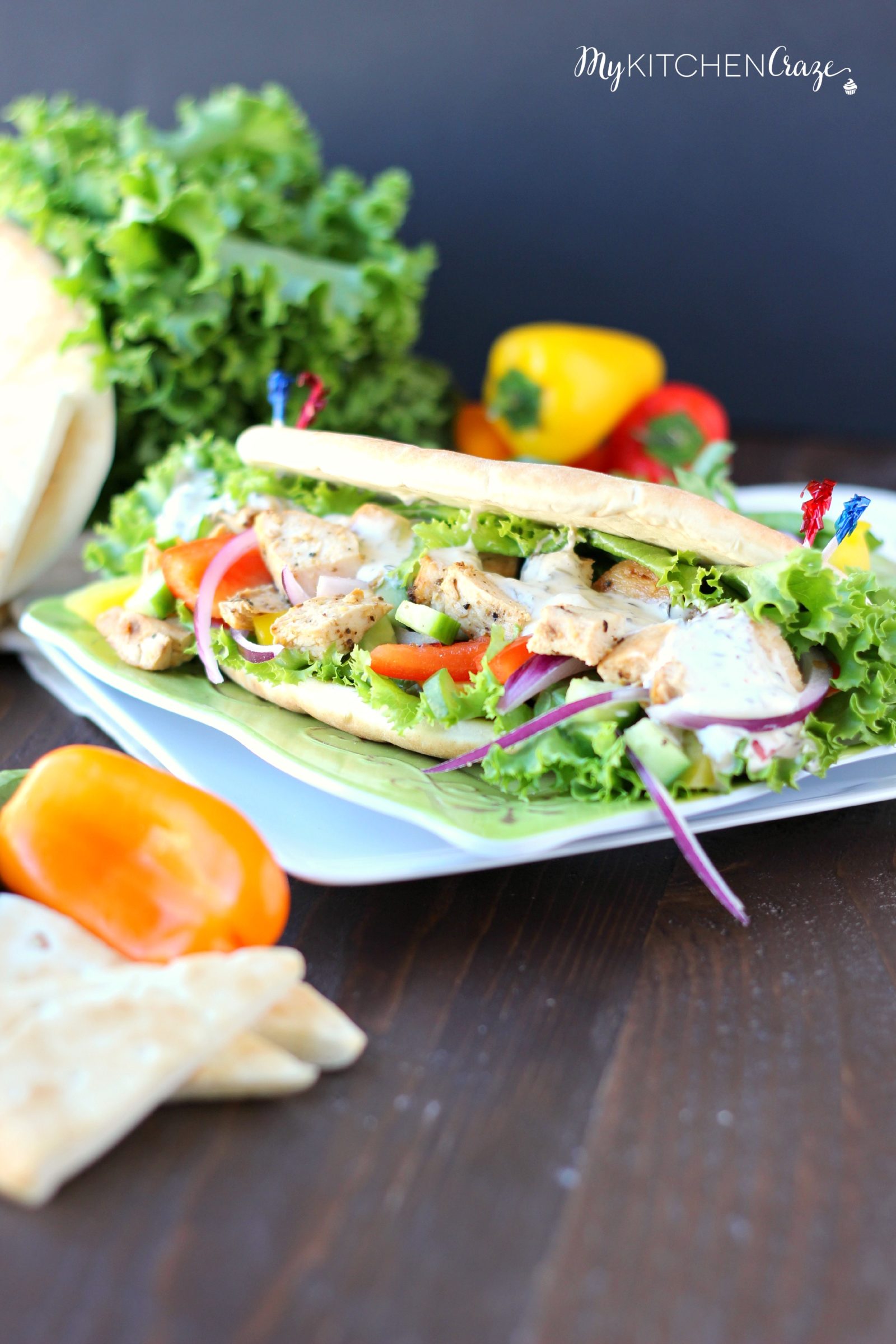 I know for one that I don't. With the kid's school, school activities, after school sports and then this little blog of mine, I'm always strapped for time. I want to be in and out of the kitchen. I need dinner to be an easy recipe, but also something that is on the healthier side. I plan to have dessert, so I need to make sure my dinner is a healthy one. No judging. 😉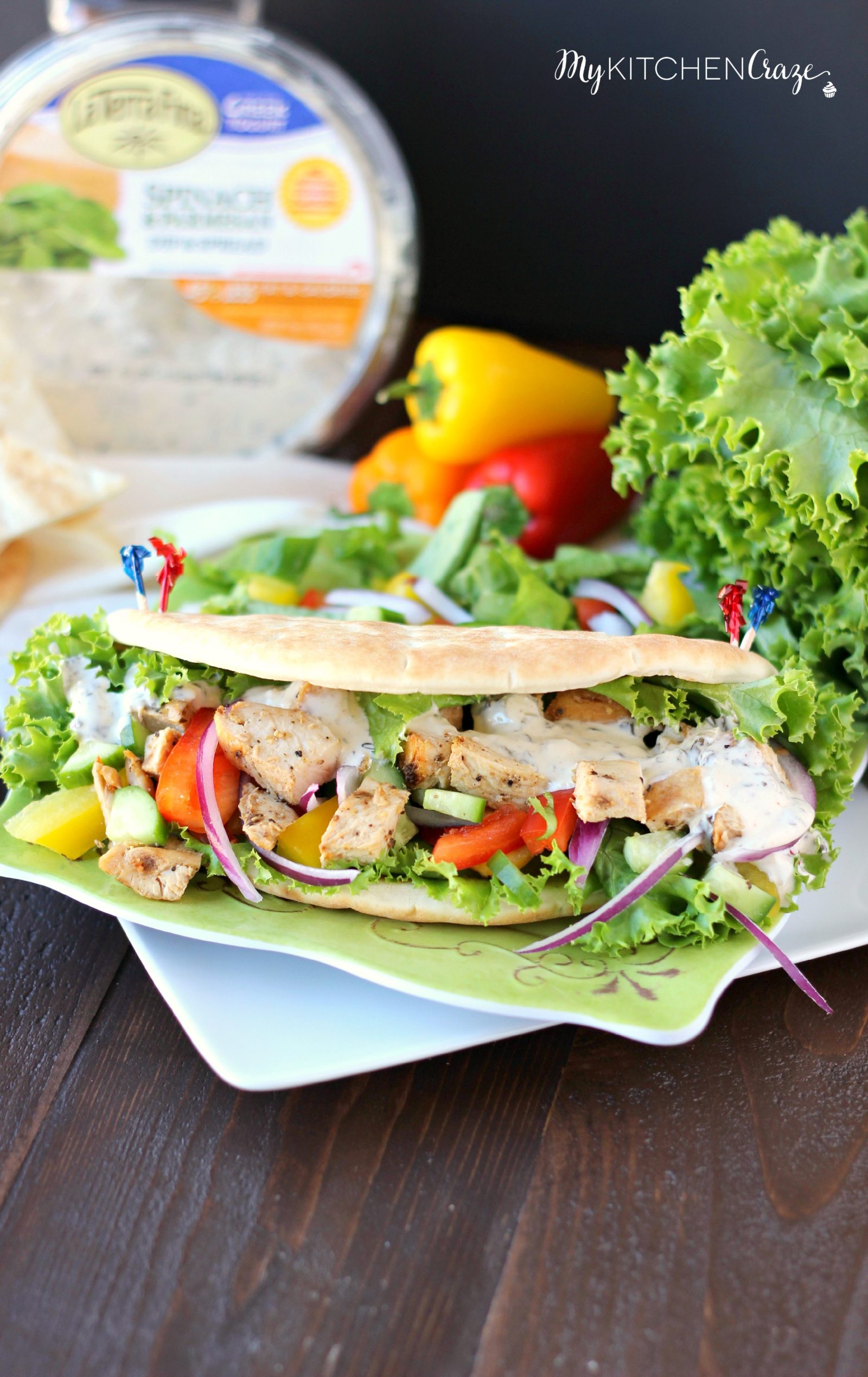 Ever since marring my Pakistani husband 15 years ago, I love all sorts of ethnic foods. But I'm always scared to make them. What if they taste horrible? What if they don't taste like they're suppose to? Well, this dish turned out exactly how I envisioned it. I asked my hubby to help me out so I got all the flavors spot on too.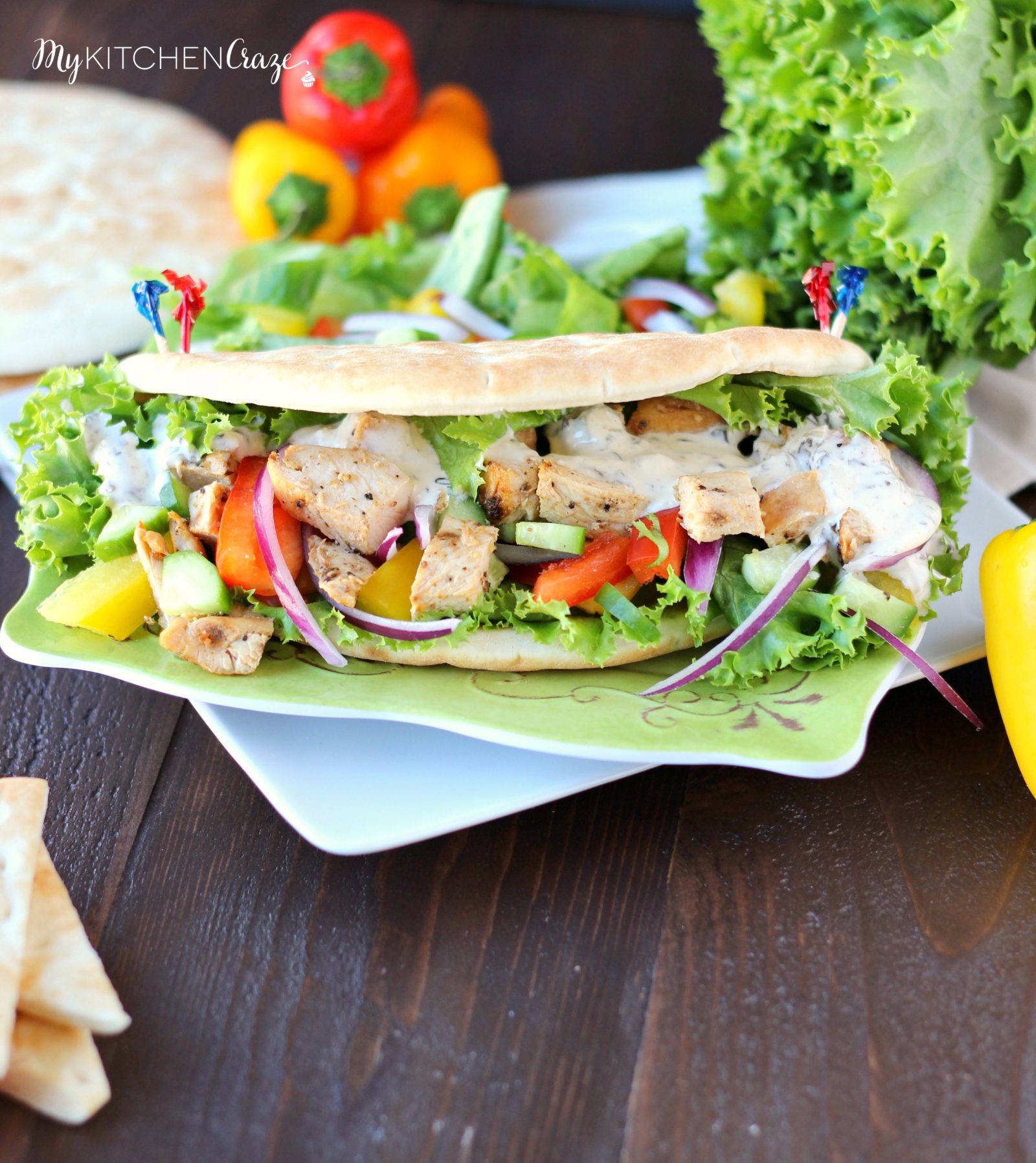 I knew that I wanted these wraps to have lemon pepper chicken and some crunchy vegetables, but it needed a sauce to make all the flavors come together. Plus sauces make everything better.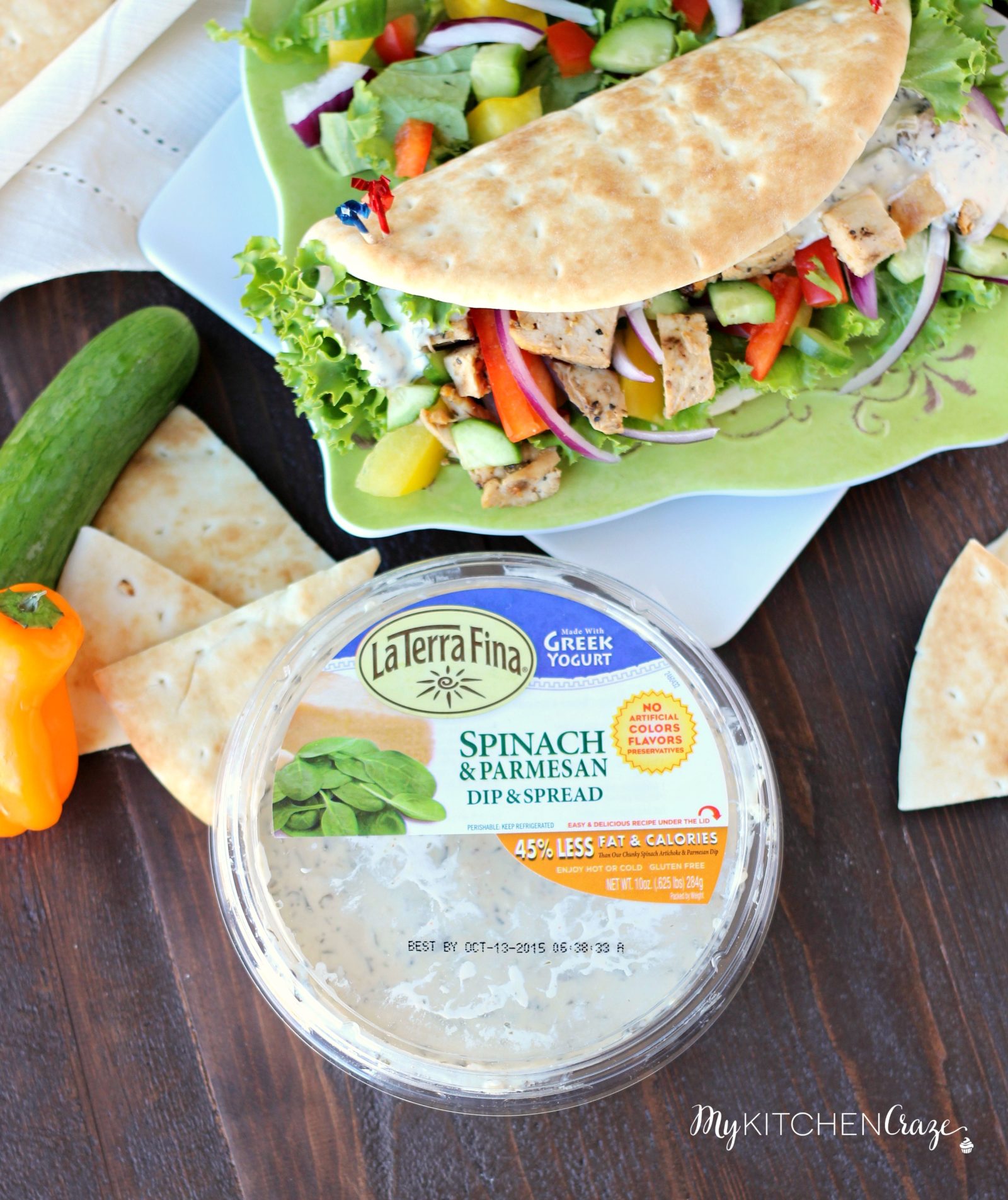 I tried some La Terra Fina spreads/dips a while ago and knew the Parmesan Spinach Spread would be prefect for these wraps. If you've never tried La Terra Fina products, then you need to asap! All of their quiches and spreads/dips are delicious. Some are made with greek yogurt to make them a healthier option and their quiches are made with egg whites. To say I love La Terra Fina would be an understatement. 🙂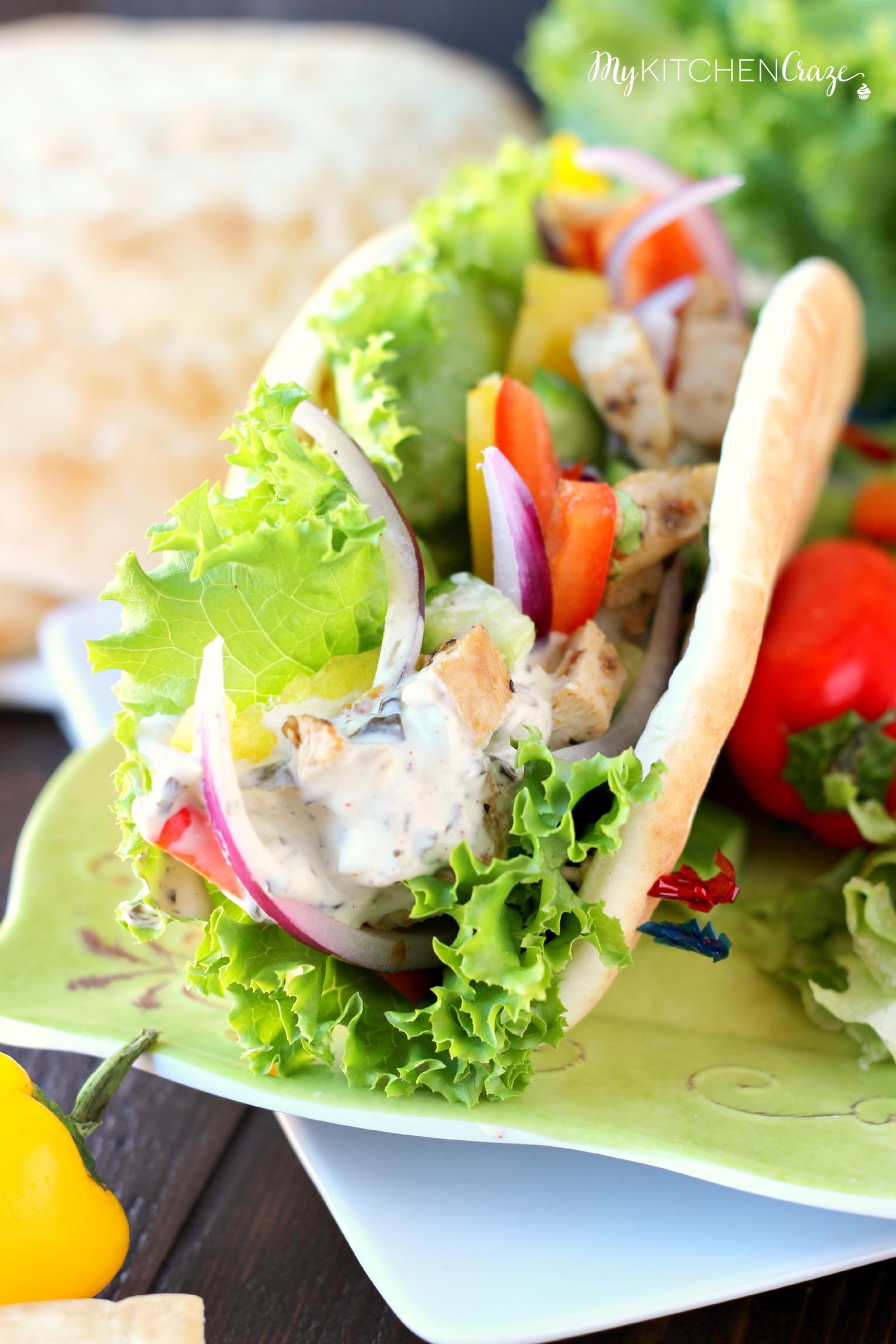 These pita wraps are a great option for dinner and/or lunch. Light, healthy and taste amazing! You'll most likely have leftovers for work the next day too. Have a wonderful fall season and on those busy nights make these Chicken Pita Wraps! You're going to love them!
**This is a sponsored post written by me on behalf of La Terra Fina. All opinions are 100% mine.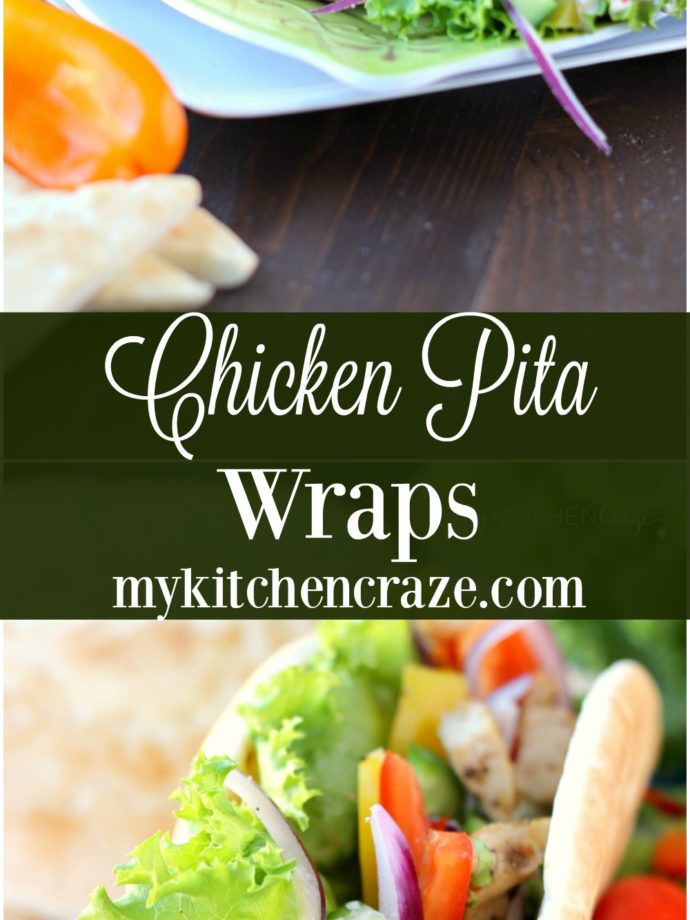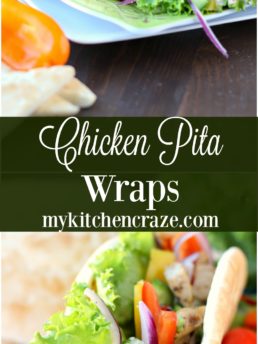 Get the Recipe:
Chicken Pita Wraps
Ingredients
Wraps:

2

chicken breasts

,

thinly sliced

1

tablespoon

Ms Dash lemon pepper

1

teaspoon

Old Bay seasoning

2

tablespoons

oil

4-6

pita wraps

1

small red onion

,

thinly sliced

red and yellow bell pepper

,

thinly sliced

2

persian cucumbers

,

diced

4-6

green leaf lettuce leafs

1 to

mato

,

diced

Sauce:
<span></span>2/3 cups La Terra Fina Parmesan & Spinach spread

1 1/2

tablespoon

mayonnaise

1

teaspoon

olive oil

1

teaspoon

lemon juice

salt and pepper

,

to taste
Instructions
Using a large skillet, add oil and heat to a medium-high heat. While the skillet is warming up, season the thinly sliced chicken breasts with the lemon pepper and Old Bay seasoning. Place chicken in the hot skillet. Do not move the chicken for 5 minutes. This will give it a nice browned crunchy texture. Flip chicken over and continue cooking until cooked thought, about 5 more minutes. Remove chicken from skillet and cut into small cube size pieces.

In a large glass measuring cups or small bowl add all of the sauce ingredients and mix well.

Assemble the wraps by warming the pita bread over the stove burner for a few seconds. Then spread about a tablespoon of the sauce on top of the bread. Place the lettuce and vegetables on one side of the wrap. Then scoop a large amount of chicken and top it off with more sauce.

Serve & enjoy!

Need some more quick dinner options? Here you go: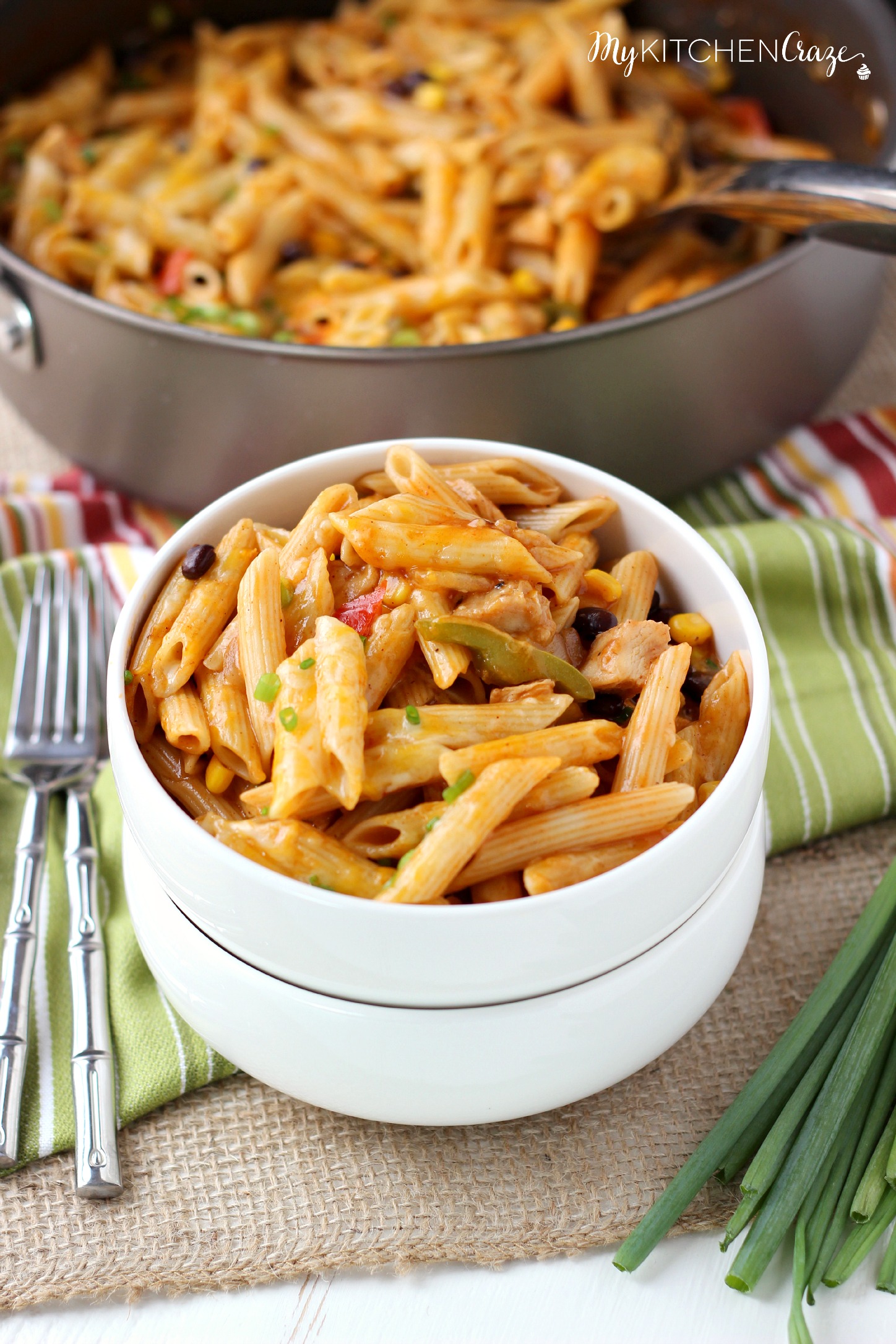 Four Cheese Chicken Enchilada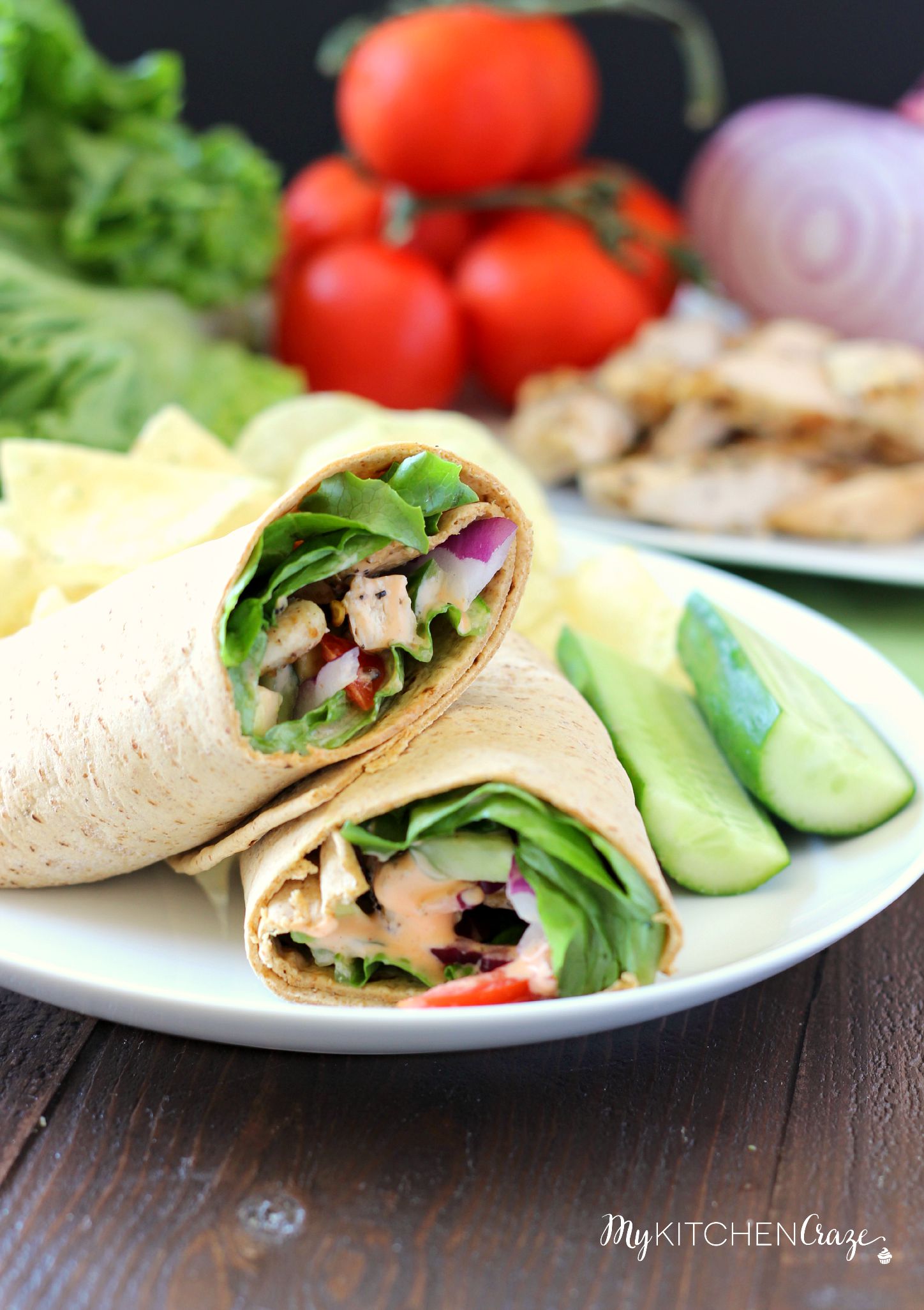 Buffalo Ranch Chicken Wrap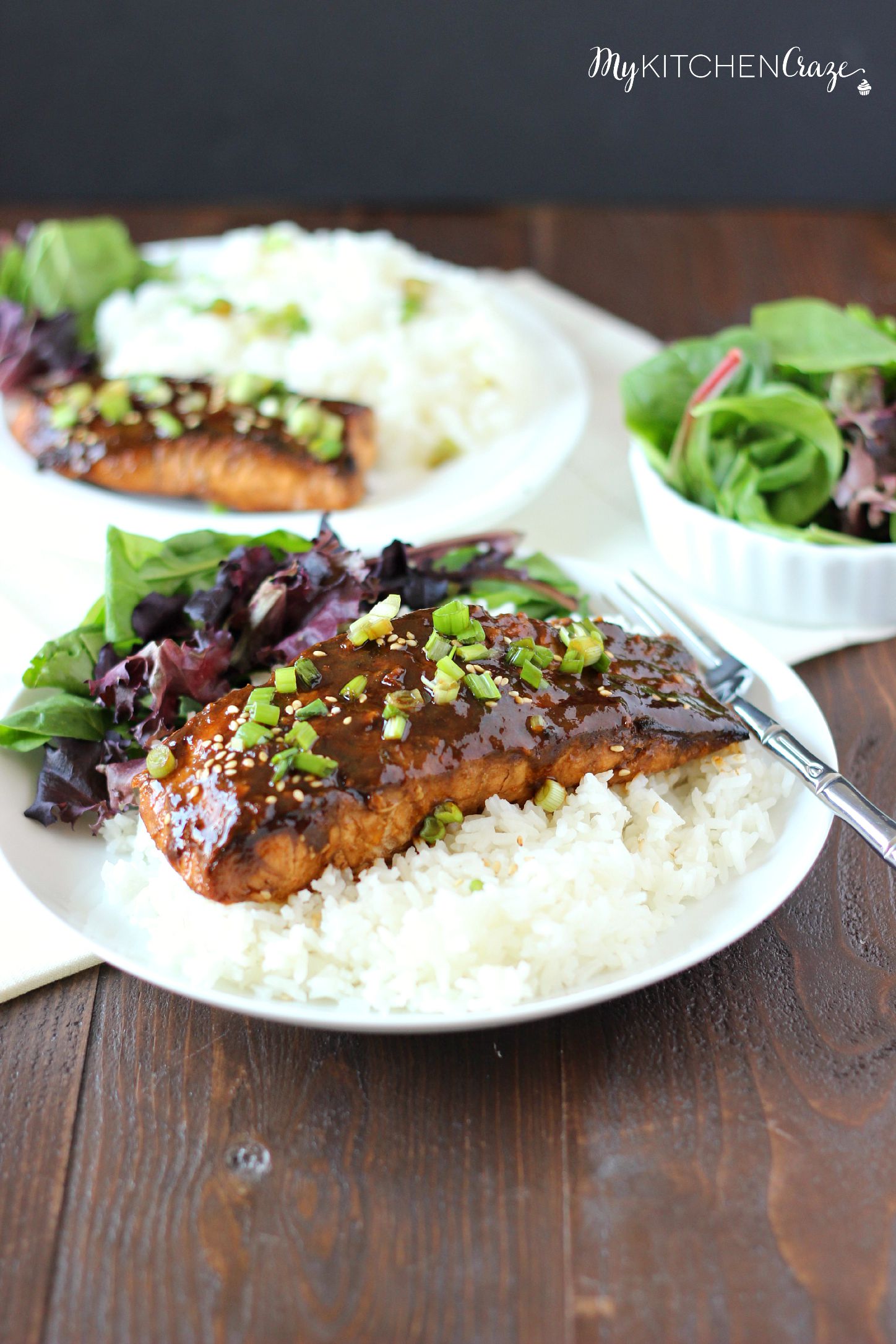 Honey Sriracha Glazed Salmon