Beef and Potato Enchiladas
 Beef and Potato Enchiladas ~ Enchiladas loaded with delicious ground beef, crispy potatoes and tender vegetables! The Perfect, Easy Dinner Recipe!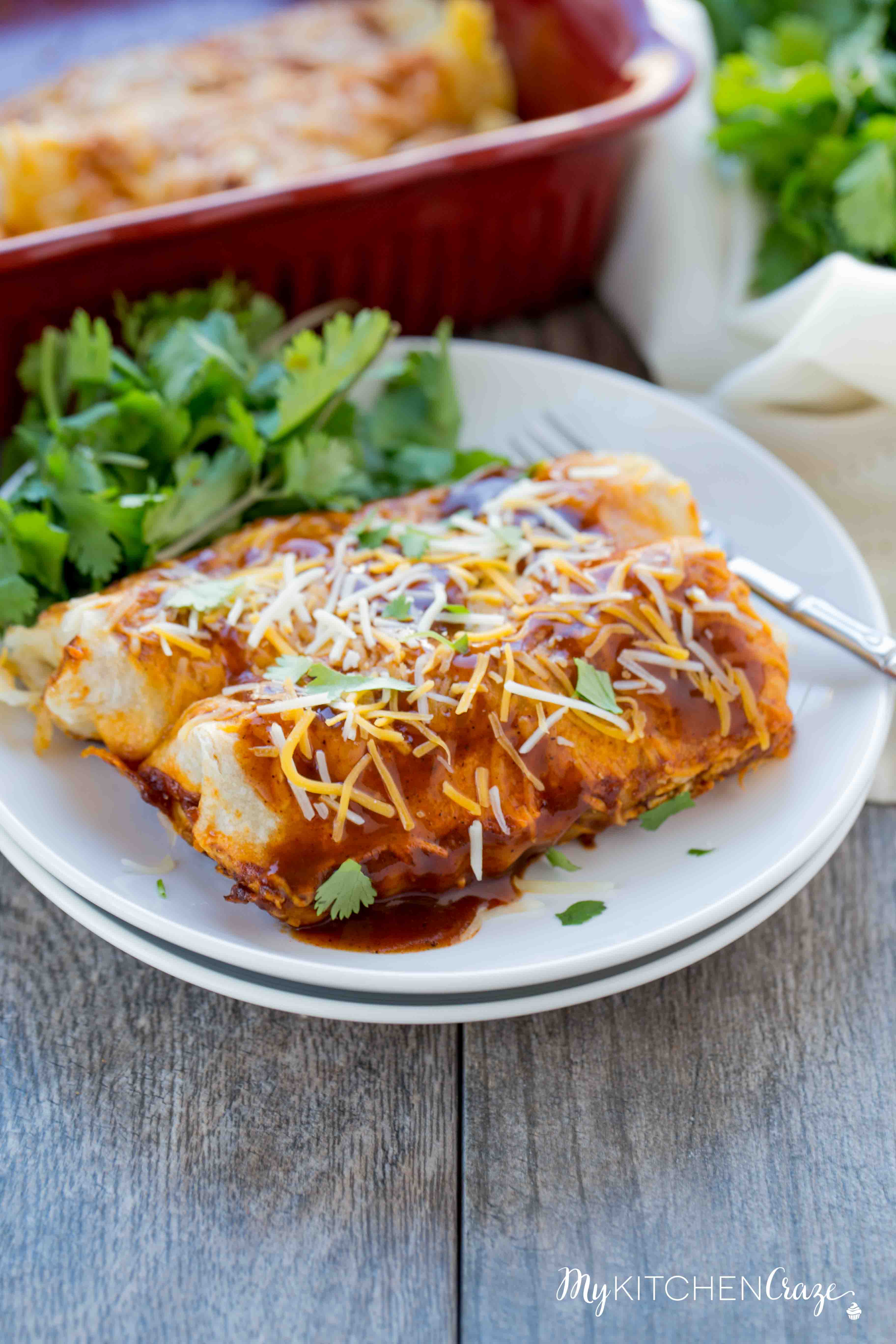 Hi guys. How's your day going? I'm having a great day but I need to ask you all an important question? Are you a Mexican food lover as much as me? I'm seriously obsessed with it. It's pretty sad because I could eat it every single night. No joke. There's just something about the taste and flavor that I love. I love that one night you can eat tacos, then the next you can have fajitas or enchiladas. The list can go on and on.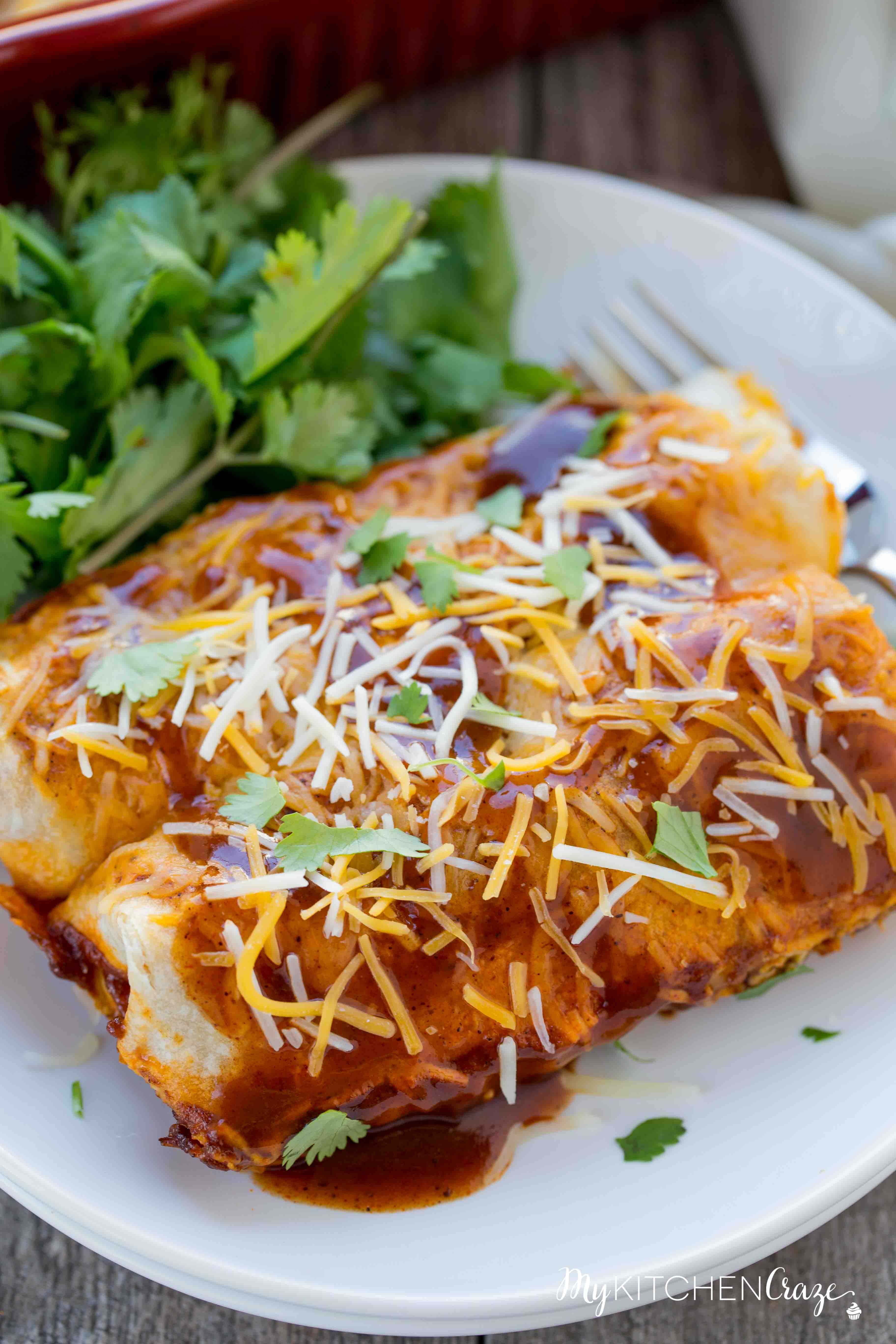 There are just so many different options. Add in some chips, salsa and guacamole and you're in heaven. See there are just so many different ways to eat Mexican food. I never get sick of it. I do feel kinda bad for my family. They get sick of eating it all the time. So I decided for two weeks I wouldn't make any type of Mexican food. I would have them detox from it and cook anything but Mexican food.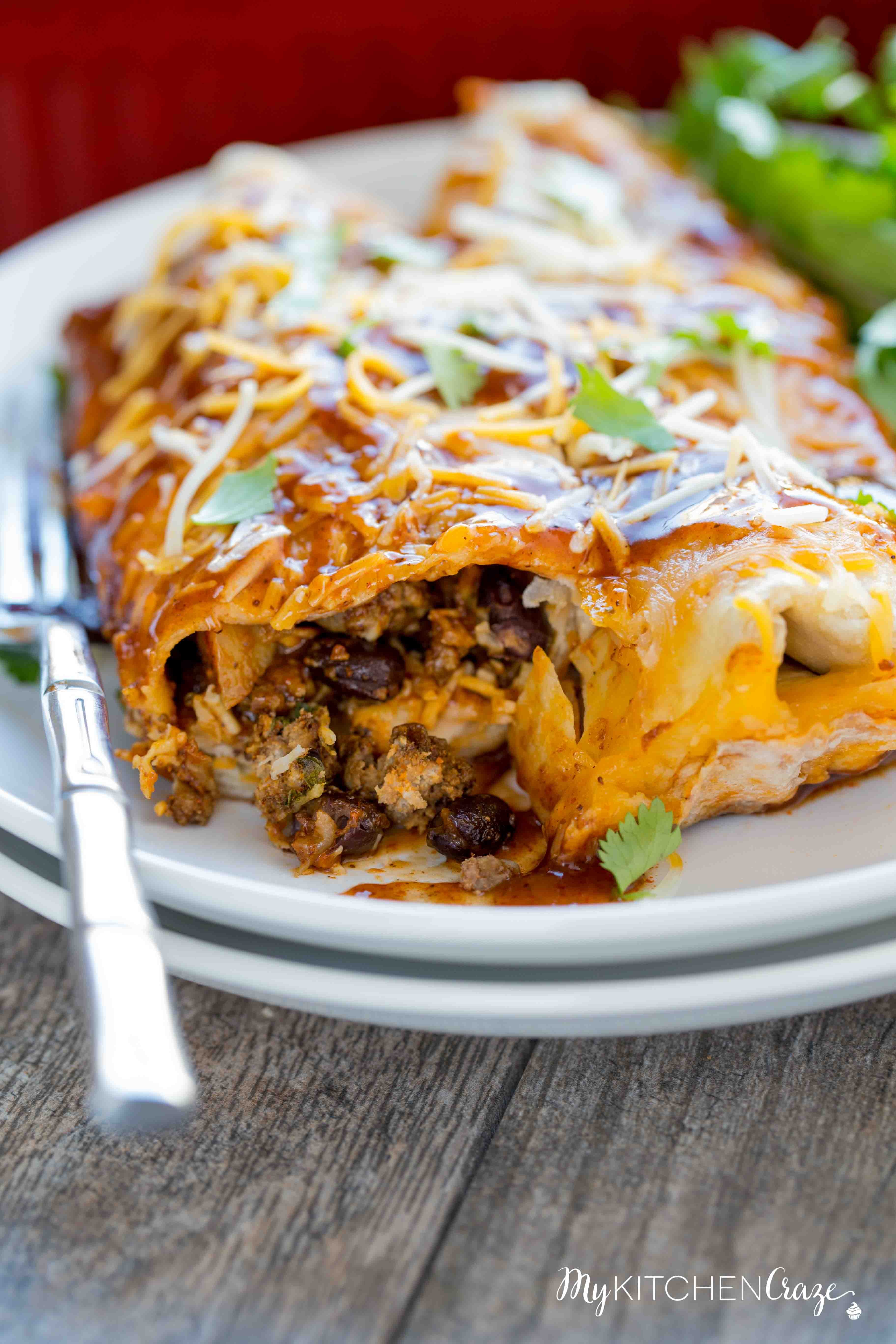 I was miserable with out my fix, but I told myself that I would make them miss it. Hehe. Plus I went to our local taco shop when every one was at work/school. Shh our secret k. Guess what happened after 2 week? Yep you guessed right. They were begging me to make them some good old Mexican food. Ha! Jokes on you family. I knew they would miss it just as much as I did. 🙂 I wanted to make something new and decided these Beef & Potato Enchiladas would be a hit!!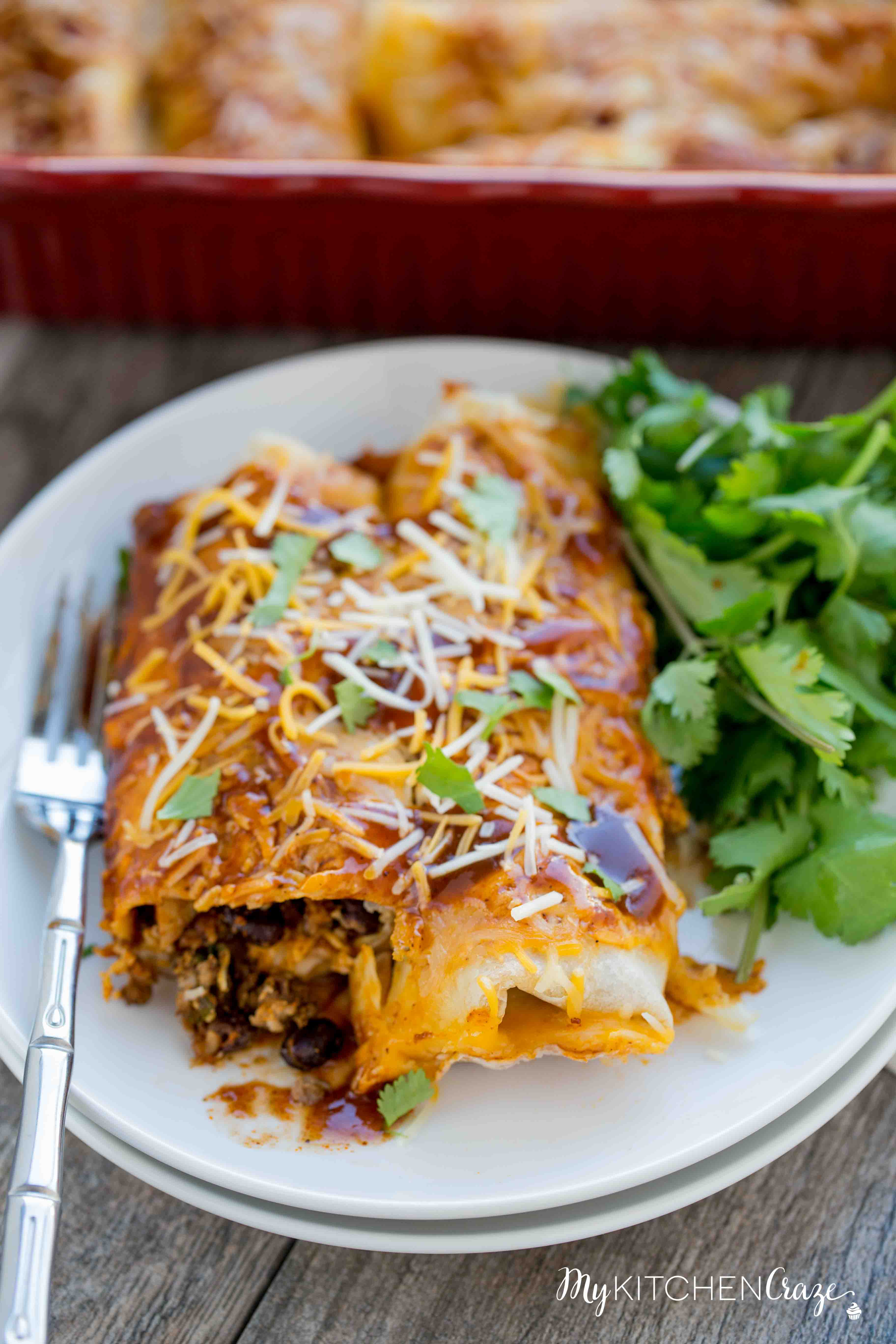 They turned out so good. In all honesty I threw them together. I had all the ingredients on hand and thought they sounded delicious? I'm so glad I thought of these them because they turned out better than expected. They're on our menu at least once every other week now. Yum!! Loaded with ground beef, potatoes, vegetables and packed with delicious flavor these enchiladas are a winner with the family.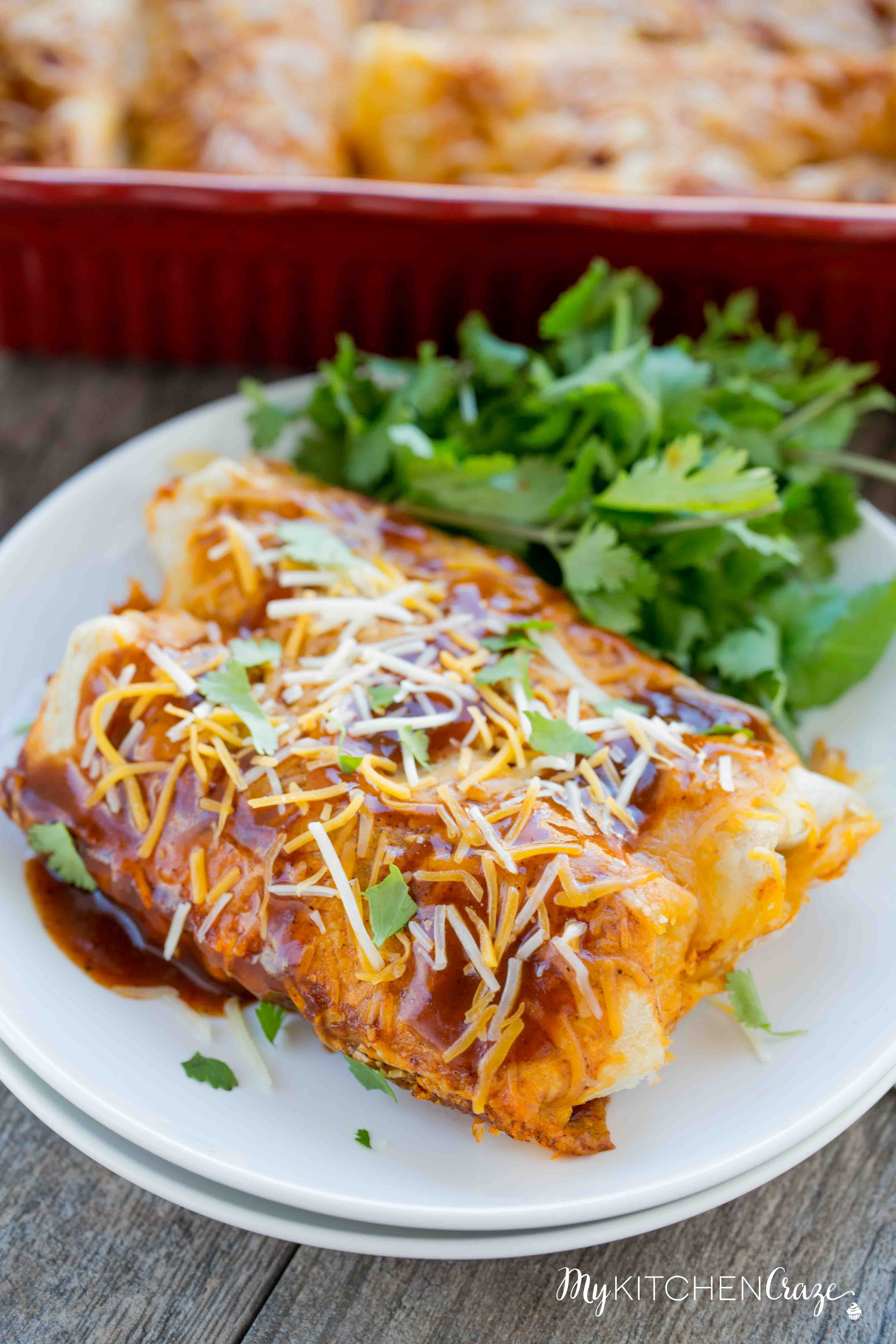 The next time you're making some Mexican food, remember these Beef & Potato Enchiladas. The family will love them. They will be begging you to make them over and over again. Enjoy!
This post first appeared over at Julie's Eats & Treats where I'm a contributor!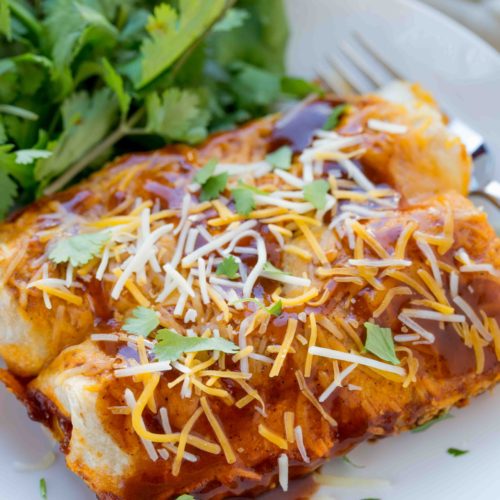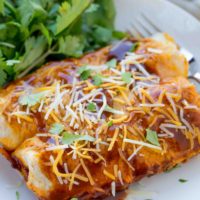 Get the Recipe:
Beef and Potato Enchiladas
Ingredients
1

pound

ground beef

1/2

medium onion

,

diced

1/2

bell pepper

,

about 1/2 cup, diced

3

cloves

garlic

,

minced

1

cup

russet potatoes

,

chopped into small pieces

1/4

cup

or 1 oz envelope taco seasoning

1/4

cup

water

1/2

cup

black beans

,

rinsed

2

10 ounce cans enchilada sauce

2

cups

shredded colby jack cheese

1/4

cup

,

plus 2 tablespoons cilantro

14-16

soft taco flour tortillas

garnish: hot sauce

,

sour cream
Instructions
Preheat oven to 350 degrees F. Spray a 9x13 baking dish with non-stick cooking spray; set aside.

In a large skillet over medium high heat, add ground beef, onion and bell pepper. Cook and crumble until meat is no longer pink, about 7-10 minutes. Drain, place back in skillet and turn heat to medium heat.

While the beef is cooking, add the potatoes to a microwave safe bowl and cover with water. Microwave potatoes for 3-5 minutes or until desired tenderness.

Add garlic and potatoes to the meat skillet and stir to combine. Sprinkle taco seasoning over meat and potatoes, stir to combine. Add water, cover and simmer over medium heat for 5-10 minutes. Stir in 2 tablespoon cilantro and black beans.

Assemble enchiladas by taking a tortilla, add 2 heaping tablespoons of meat potato mixture, sprinkle of cheese and a drizzle of enchilada sauce. Roll and place in prepared baking dish. Repeat until meat potato mixture is gone and desired amount of enchiladas are made.

Cover with remaining enchilada sauce and shredded cheese.

Bake 15-20 minutes, or until cheese is melted and bubbly. Let stand for 5 minutes.

Serve, garnish and enjoy!

Other recipes you'll also enjoy: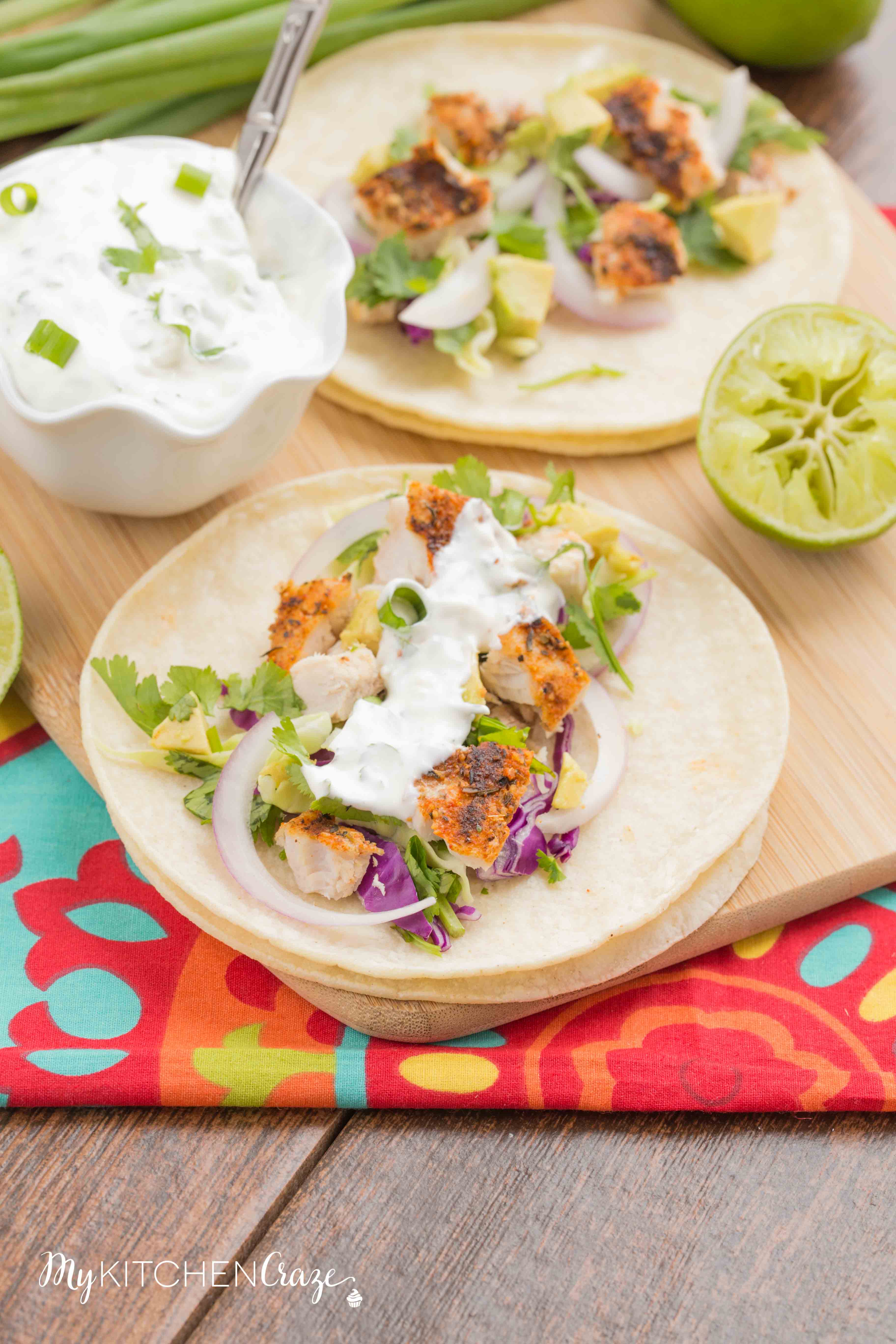 Blackened Mahi Mahi Fish Tacos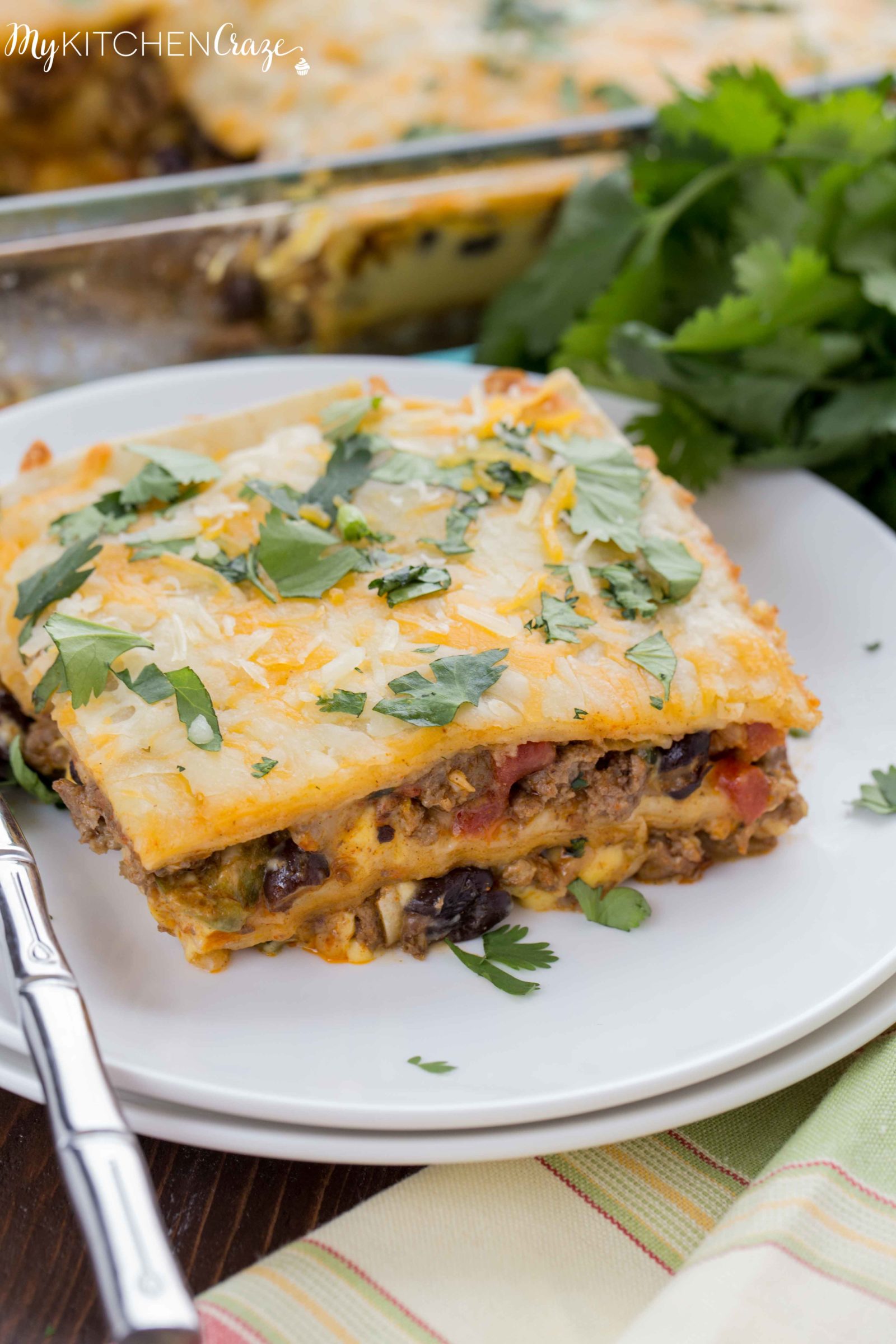 Cheesy Burrito Casserole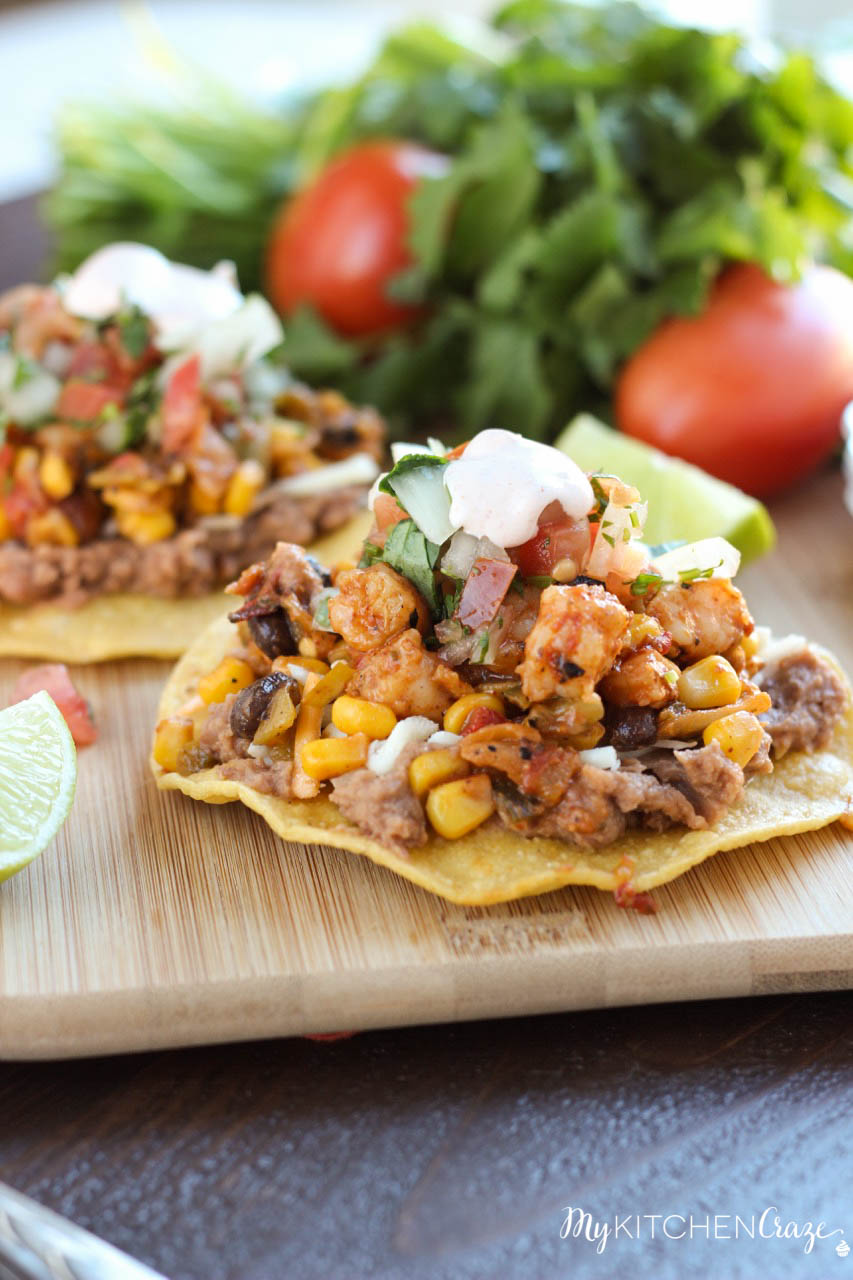 Shrimp Tostadas