Mini Chicken Pot Pies
Enjoy these easy and delicious Mini Chicken Pot Pies on those busy hectic nights. Pair with a side salad and you have the perfect weeknight meal.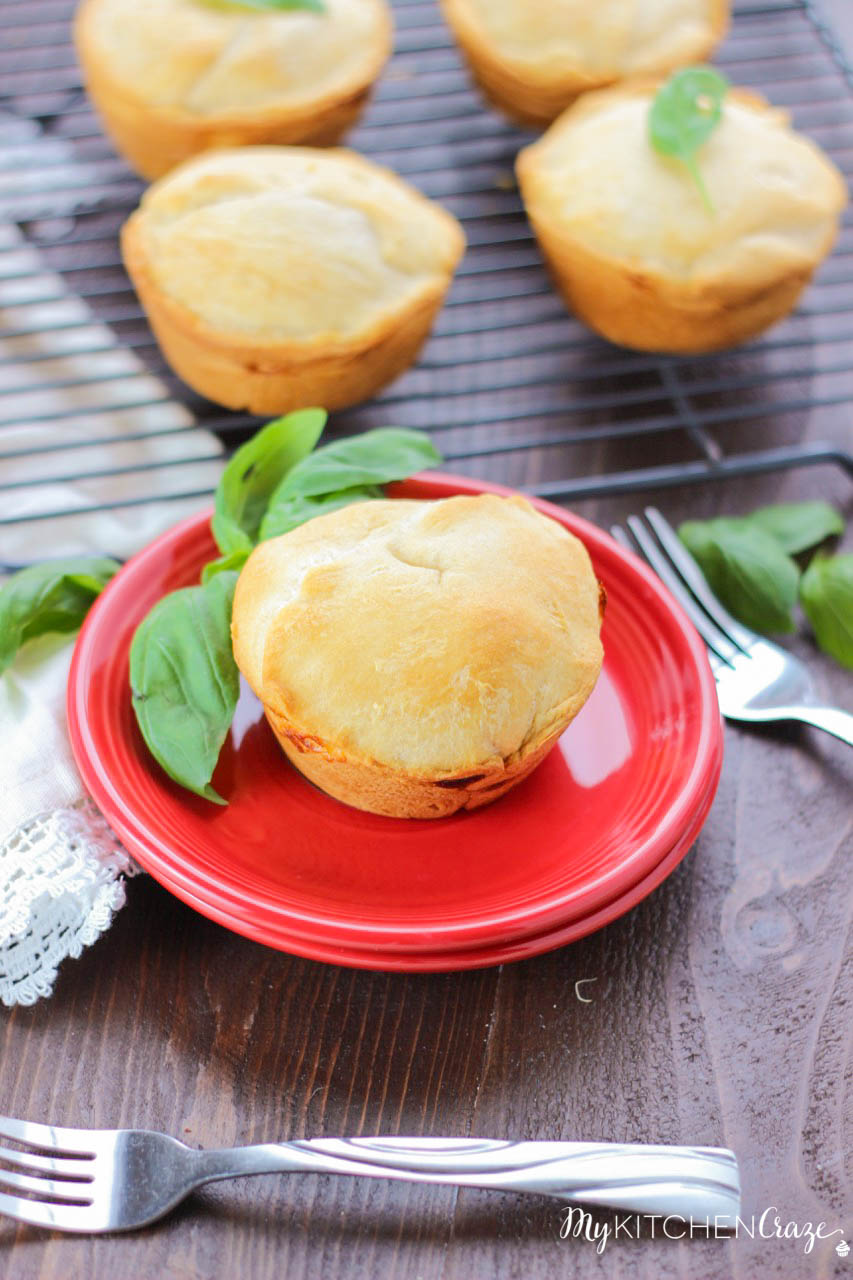 For those of you that have kids or just busy lives, have you ever noticed that once you get home from a hectic day that you just don't want to be in the kitchen? Or maybe you need to go to the store, but just can't seem to make your self go.
I especially hate going to the store after picking the kids up from school. For one, it's always busy and by the time I get home I'm tired and don't feel like making a huge meal. So, I want something easy, quick and healthy. Something that doesn't take a lot of time, but tastes delicious. Easy clean up is always a plus too. 😉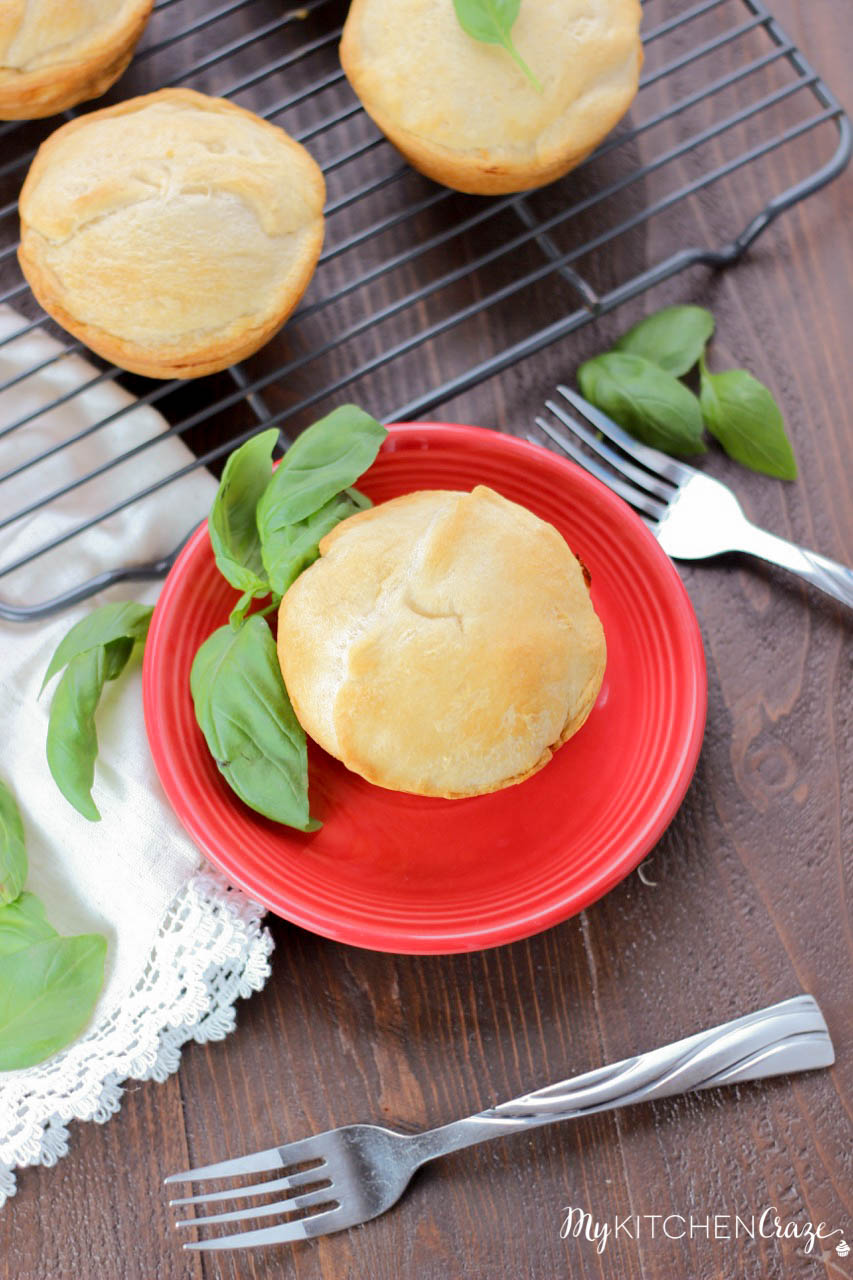 Last week while I was on one of my anti grocery store run, I went shopping in my pantry for something to make. I knew I had a million things I could use, but I never thought to use canned soup as a base. I always have Progresso® Light Soups on hand. I love how delicious and healthy they are. My favorite Progresso® Light Soups are the Vegetable & Italian Vegetable. Plus I love the Beef Pot Roast and a few more. What can I say, I'm addicted to those soups. 🙂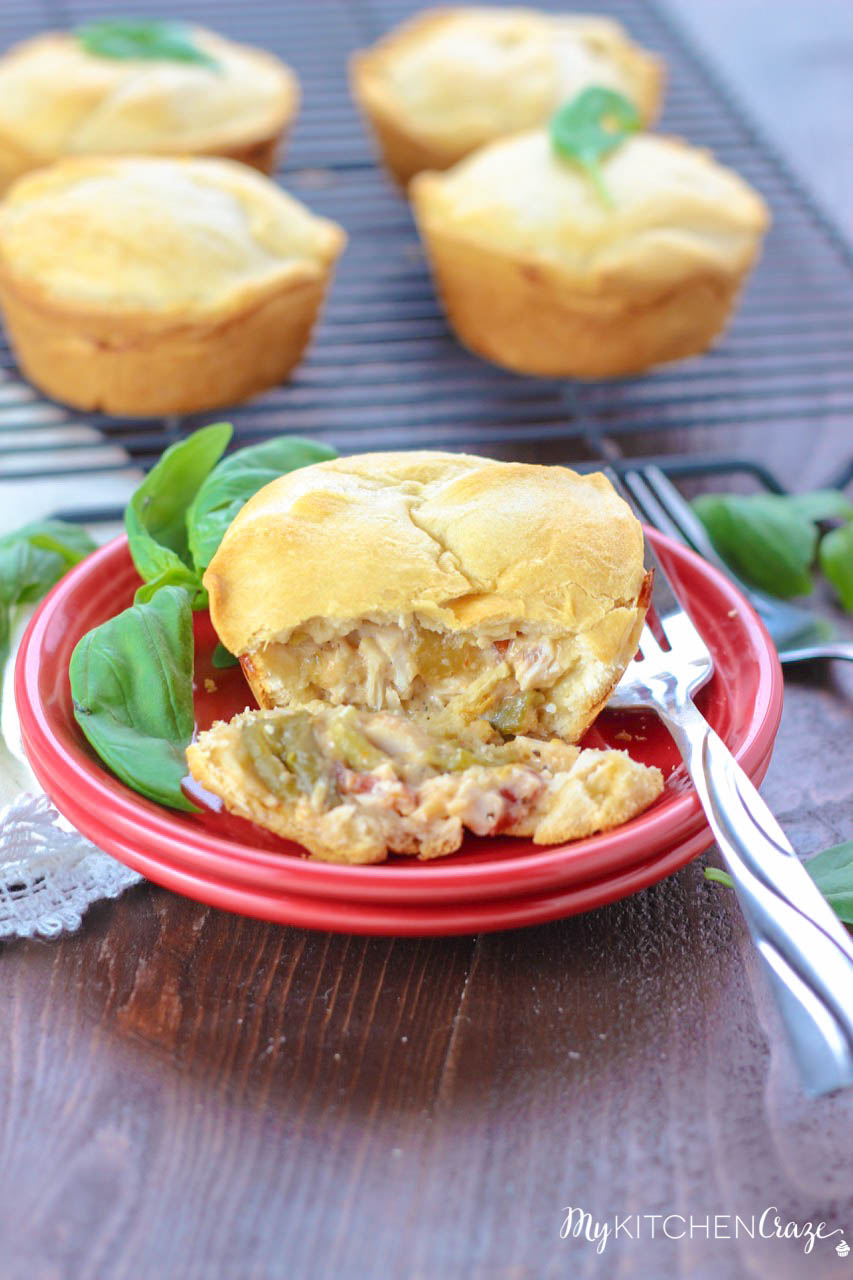 Enough about the soups and back to the recipe. I had some rotisserie chicken left over from the other day and a few cans of crescent dough sheets. I thought what's better than chicken pot pie? But I didn't have any frozen vegetables and pie crust. So I took the crescent dough, rotisserie chicken, Progresso® soup and made some delicious and very easy Mini Chicken Pot Pies.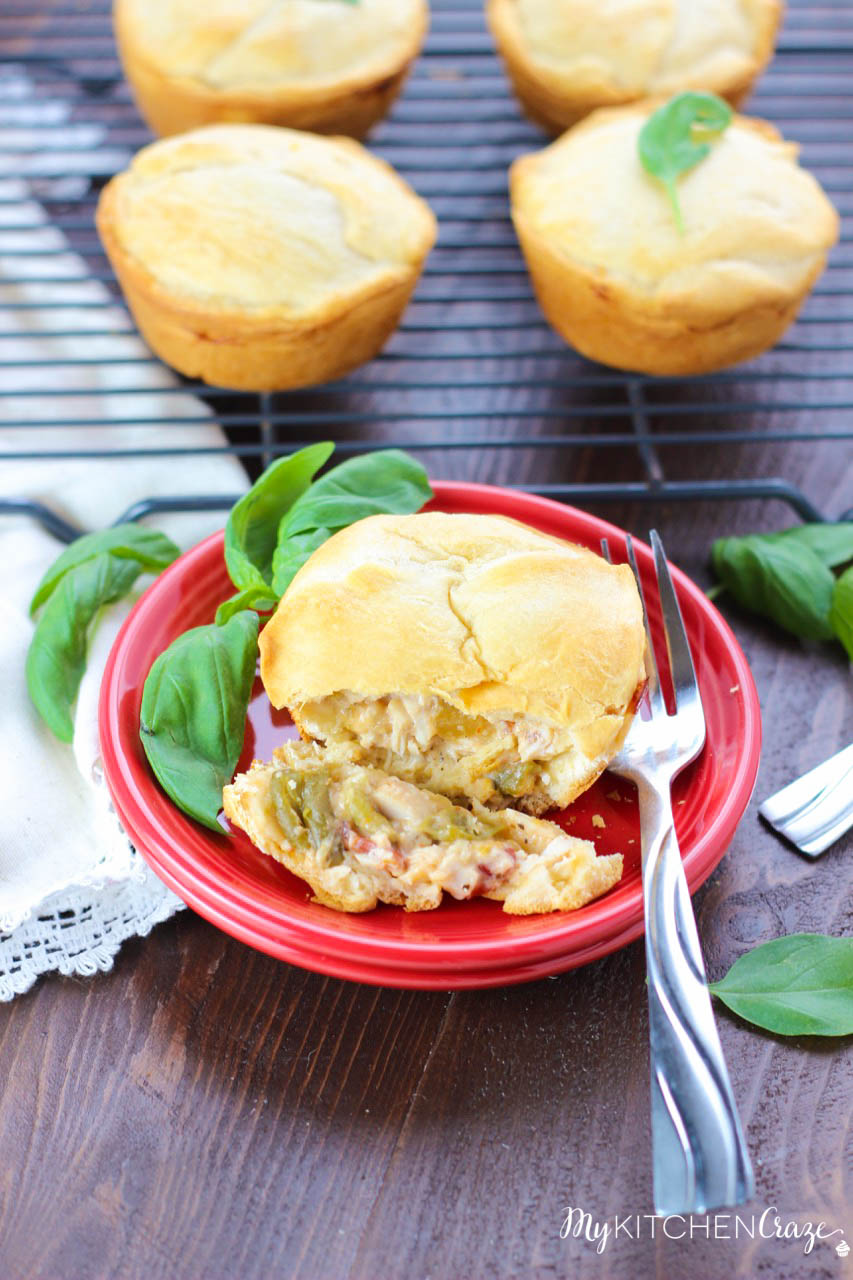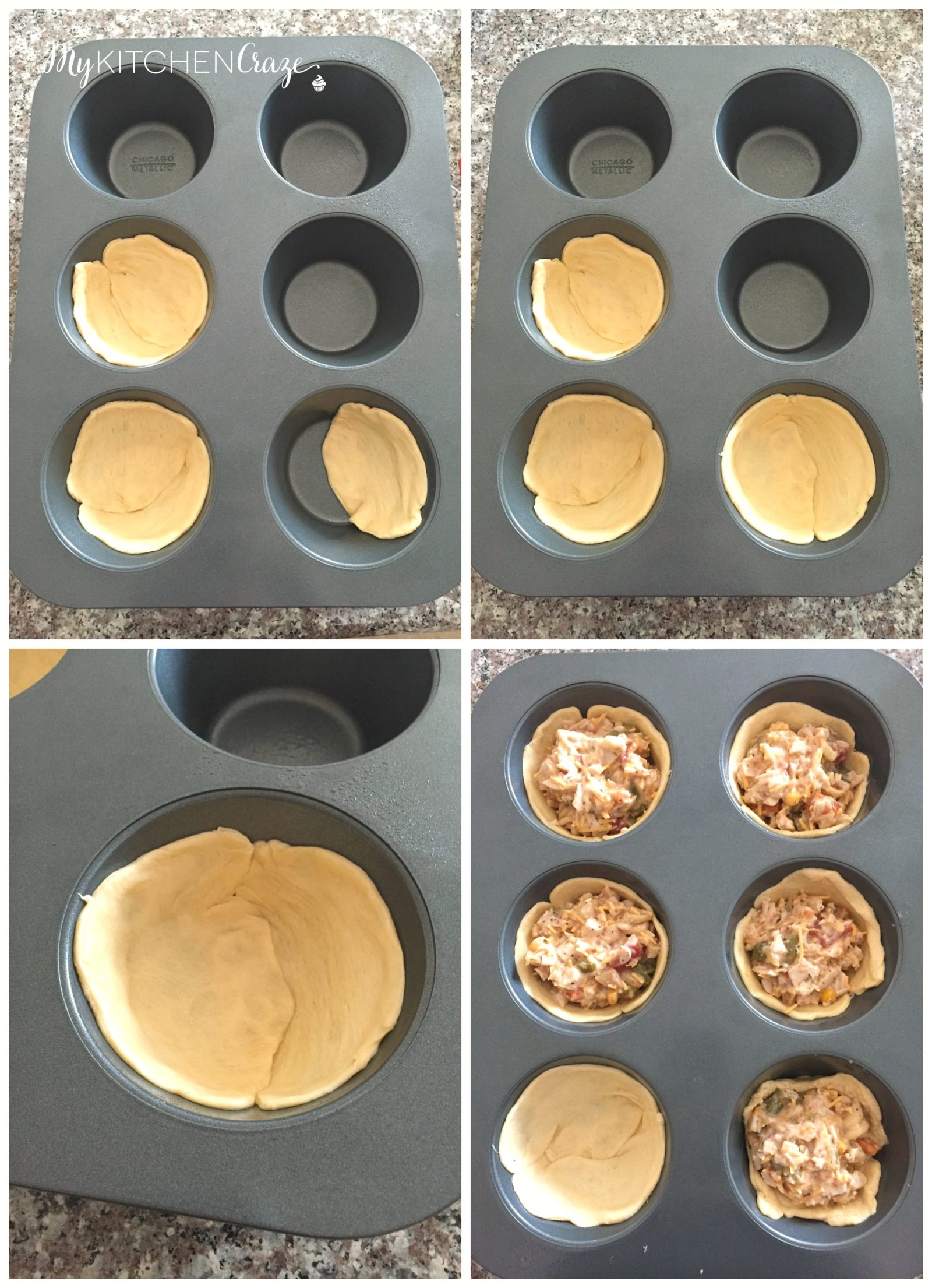 I can not tell you how easy these guys were to throw together. 30-40 minutes max. Serve them with a side salad and you have a perfect week night meal on your hands. Plus aren't they adorable?
If you're having trouble finding the Progresso® Light Soups, I got mine at Wal-Mart. Also right now Wal-Mart is offering a coupon to save $1.00 when you purchase four cans of soup. Head over here for the coupon.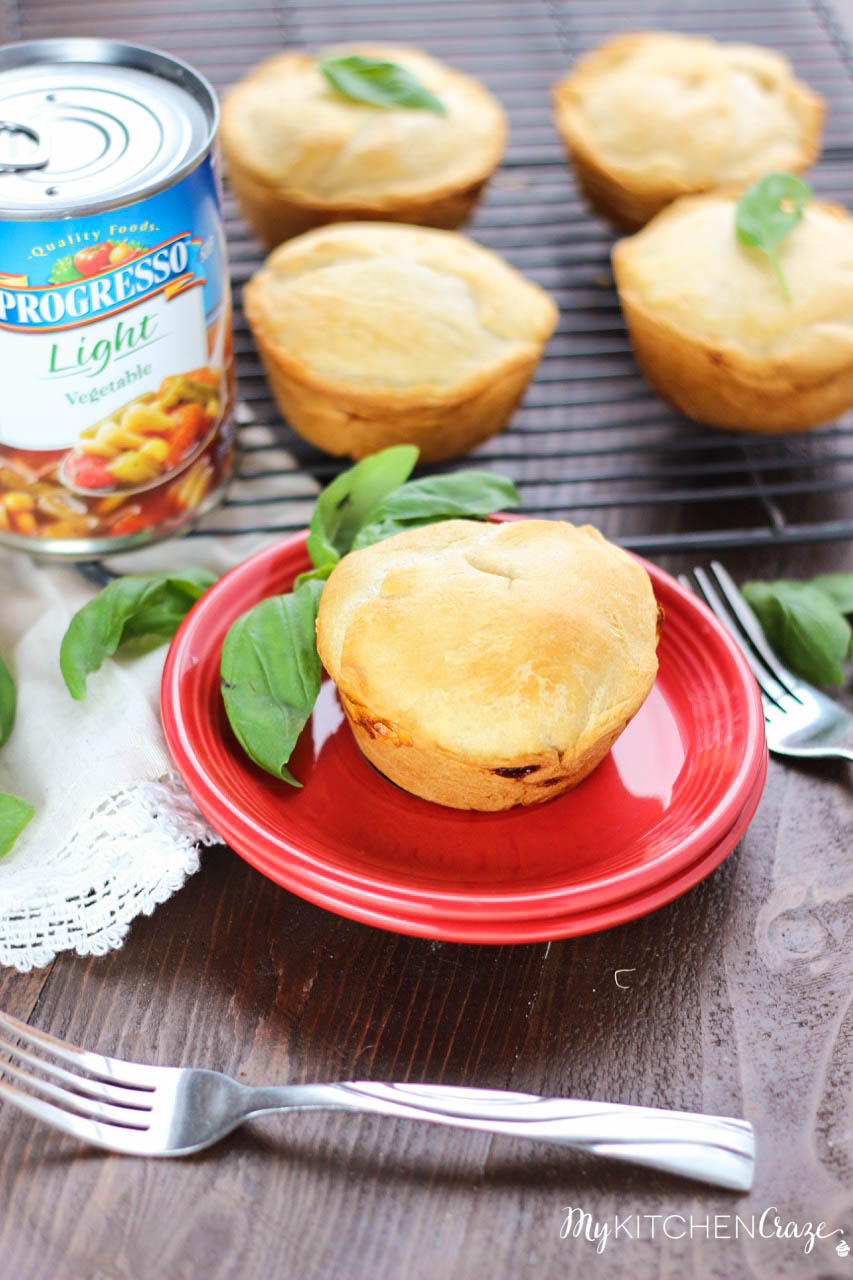 Don't forget to tear off the Box Tops and send them to your child's school or your local school if you don't have kids. It helps raise money for the schoosl and we all know that schools could use every penny.
If you're feeling like me and don't want to go to the store, but need something flavorful and semi-healthy, make these Mini Chicken Pot Pies. Your family and you will love them!!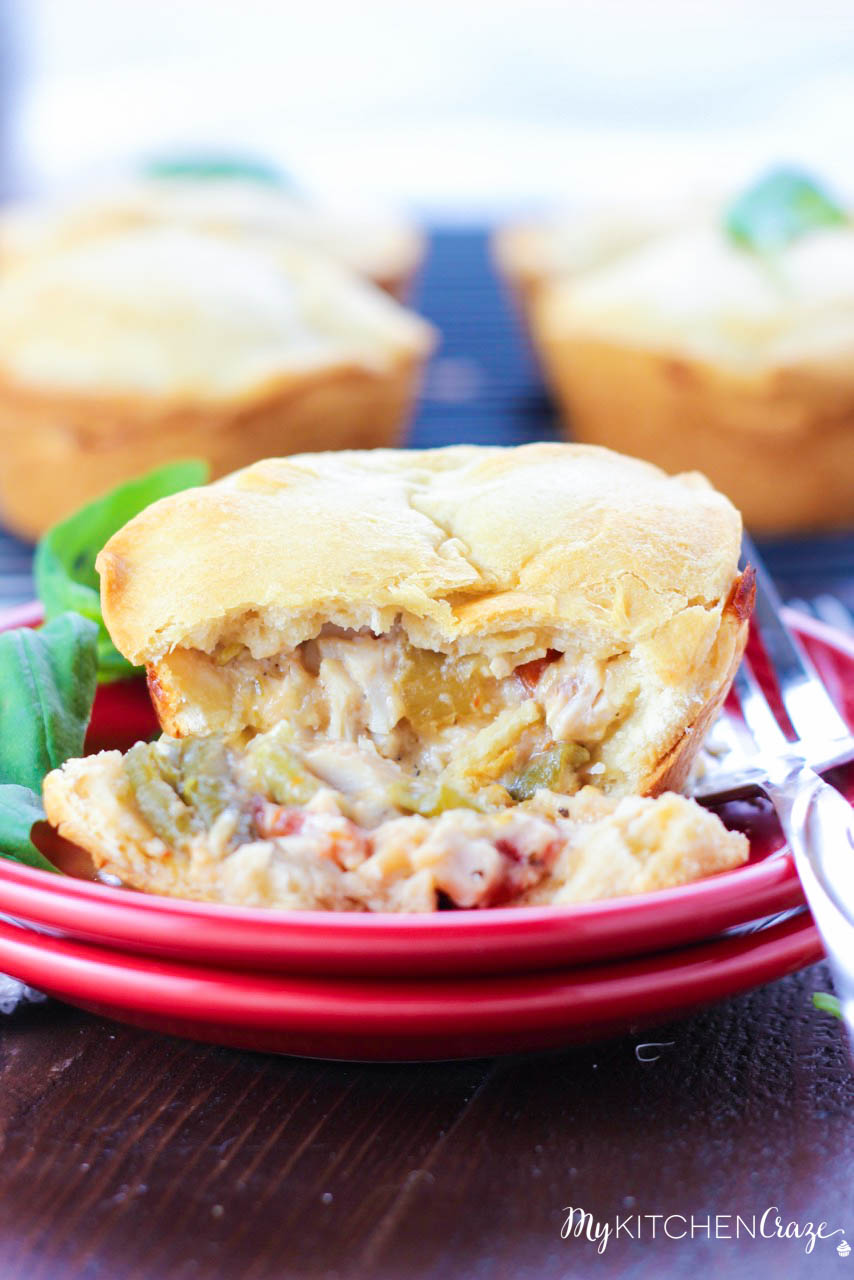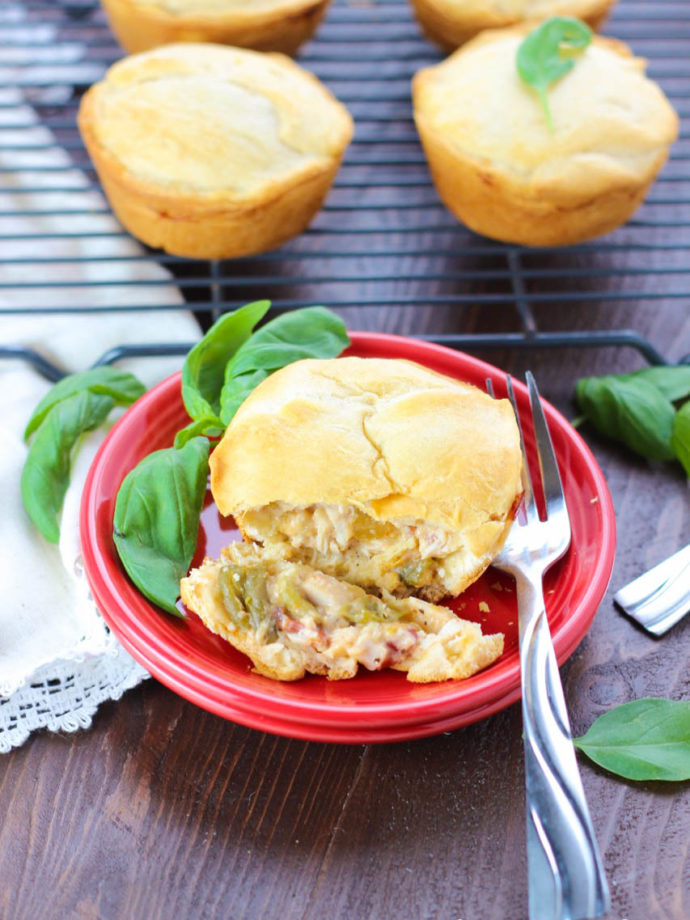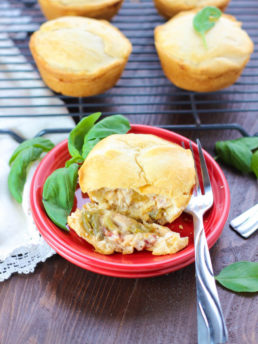 Get the Recipe:
Mini Chicken Pot Pie
Ingredients
1 1/2

cups

rotesstire chicken, diced or shredded

1

can

Light Progresso Vegetable Soup, drained and save 2 tablespoon of the soup liquid soup

⅓

cup

cream of celery soup

2

tablespoons

milk

¼

teaspoon

table blend salt-free seasoning blend

½

cup

shredded cheddar cheese

2 (8 oz)

crescent dough sheets
Instructions
Preheat oven to 350 degrees F. Spray a large muffin tin with non- stick cooking spray. Set aside.

In a large bowl, add the chicken, drained soup mixture, 2 tablespoon of the saved soup liquid, cream of celery soup, milk, seasoning and cheese. Stir to combine.

Cut the crescent dough using a large glass or a biscuit cutter. Press the crescent dough into the bottoms (you'll need two circles for the bottoms) and up the sides of each cup.

Spoon about 2/3 cup of the chicken mixture into each muffin tin. Cover with remaining crescent circle dough.


Bake 15-20 minutes, or until pot pies are a light golden brown. Let sit for 2 minutes, then remove and enjoy!