Need a quick appetizer for that upcoming party or just because? Then you need to make this Easy Cheese Ball. Perfect with crackers and meats. This appetizer will be a hit! 
This post is sponsored by Blue Diamond Almonds. All opinions expressed here are my own.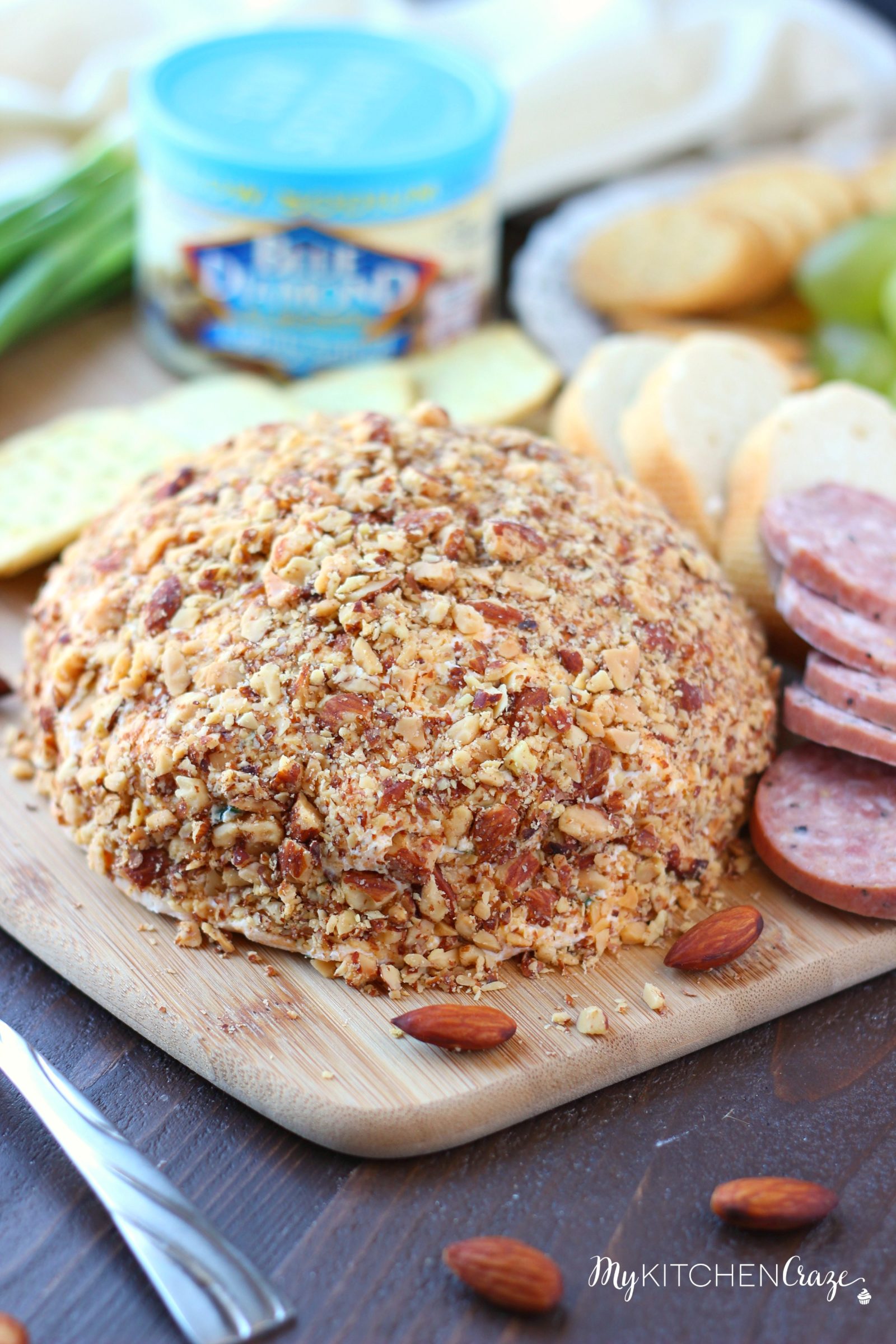 I know the holidays have past and everyone is in healthy mode, but I had to share this delicious and easy cheese ball. I made this for Christmas and New Year's. Both times it was a hit.
Cheese Balls are always at our family gatherings. Someone always brings a cheese ball with some crackers and summer sausage. We would munch on that while hanging out watching football game or a parade. I honestly never knew you could make a cheese ball.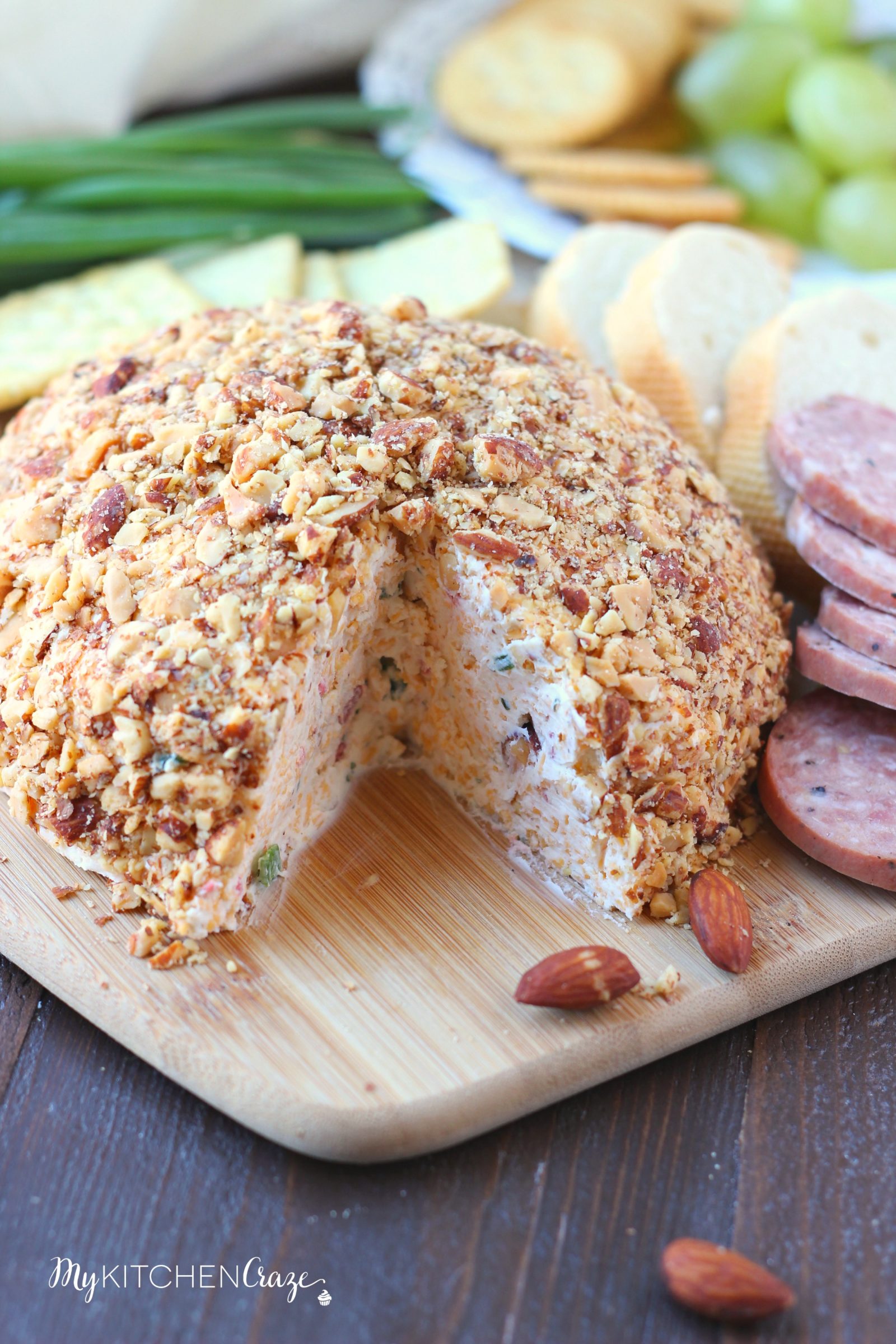 It's one of the many perks of having a food blog. You goggle and search for all sorts of recipes looking to make. Once I started searching on how to make a cheese ball, I realized how easy they were to make. I wondered why I was buying the pre-made ones, but what a better time to change that.
I, of course had to make if before the holidays so I could add, change and tweak the recipe to my liking. I think in the matter of 2 months my poor family has had to consume 2-3 cheese balls. They're so tired of them, that they begged me to not make it again until Easter. 🙂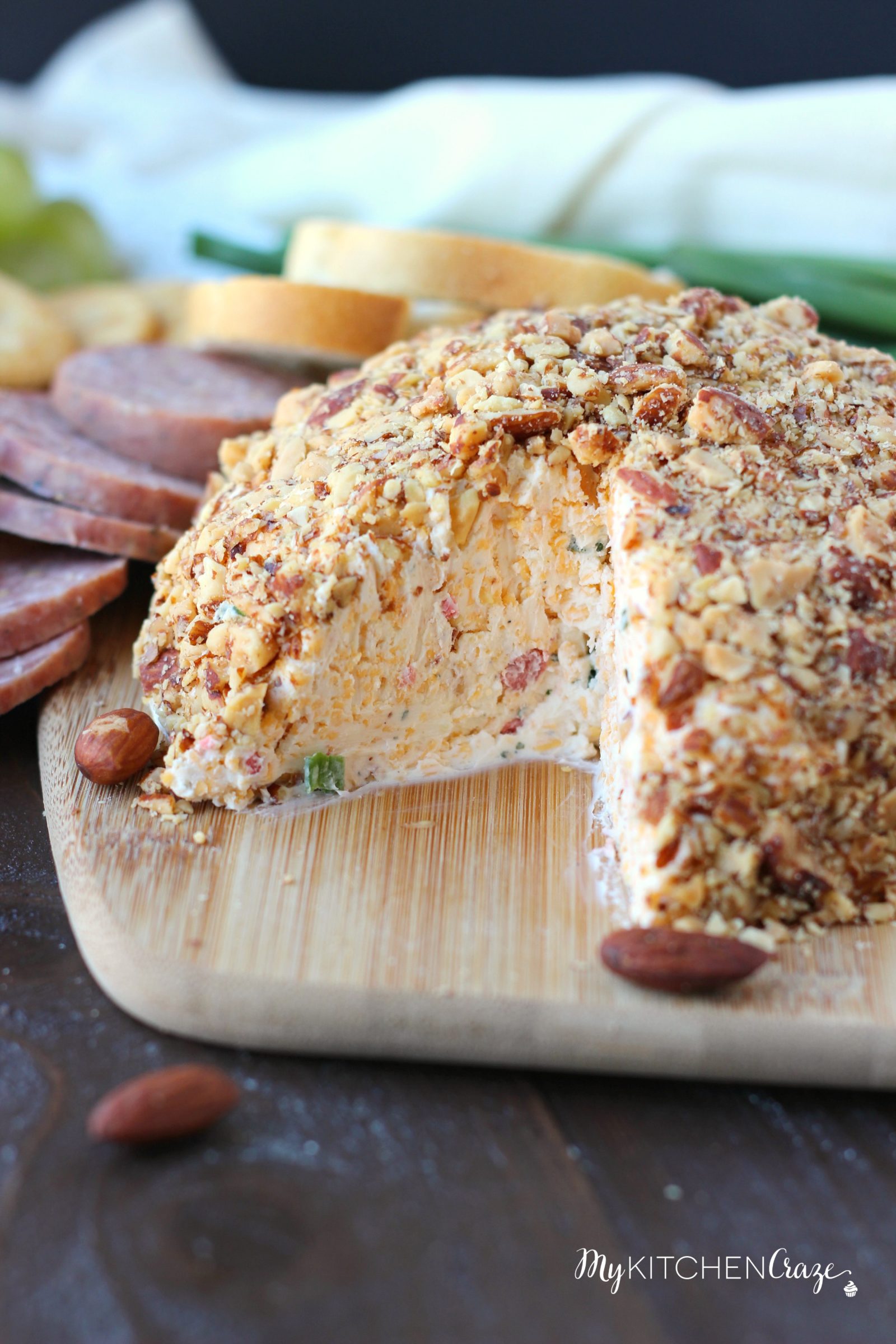 This recipe is very simply to make. The longest process is waiting for the cream cheese to come to room temperature. Once the cheese is at room temp, just add everything to a large bowl or a stand mixer (it's easier this way in my opinion) and mix away. Then place the cream cheese ball onto some foil or saran wrap, seal tightly and refrigerate for about 30 minutes. Once the cheese has time to harden and set that's where the nuts come into play.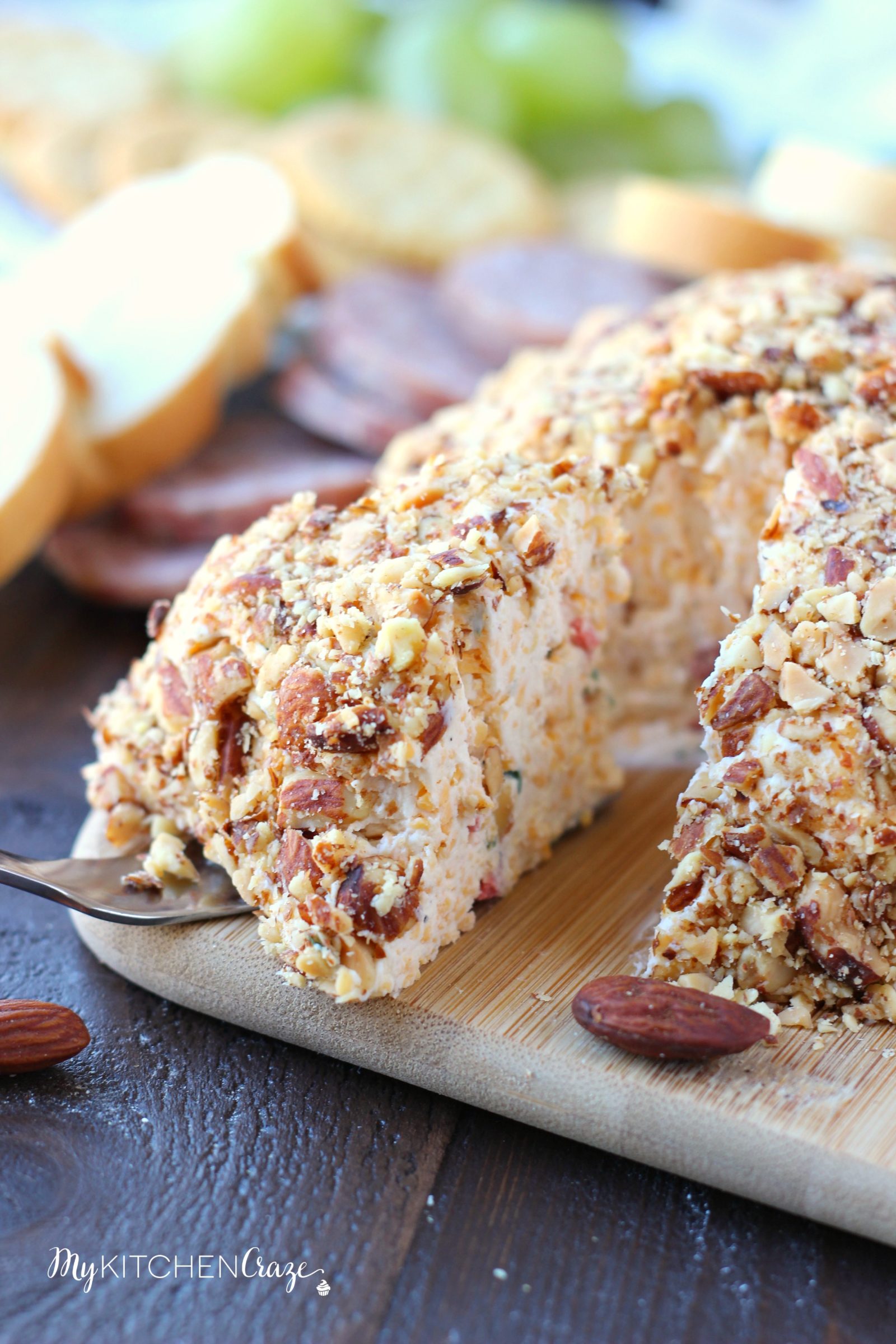 I love Blue Diamond Almonds and use them for everything. This recipe was no different. I took some low sodium lightly salted almonds, crushed them and covered the cheese ball with them. The almonds added such a nice crunchy texture and gave the cheese ball a great flavor.
I really can't express enough how delicious this cheese ball is. If you're having a party, wine night with the girls or just hanging out at home and want something to snack on, then this Easy Cheese Ball is it. It'll be the hit of your party and everyone will be begging you for the recipe. Enjoy!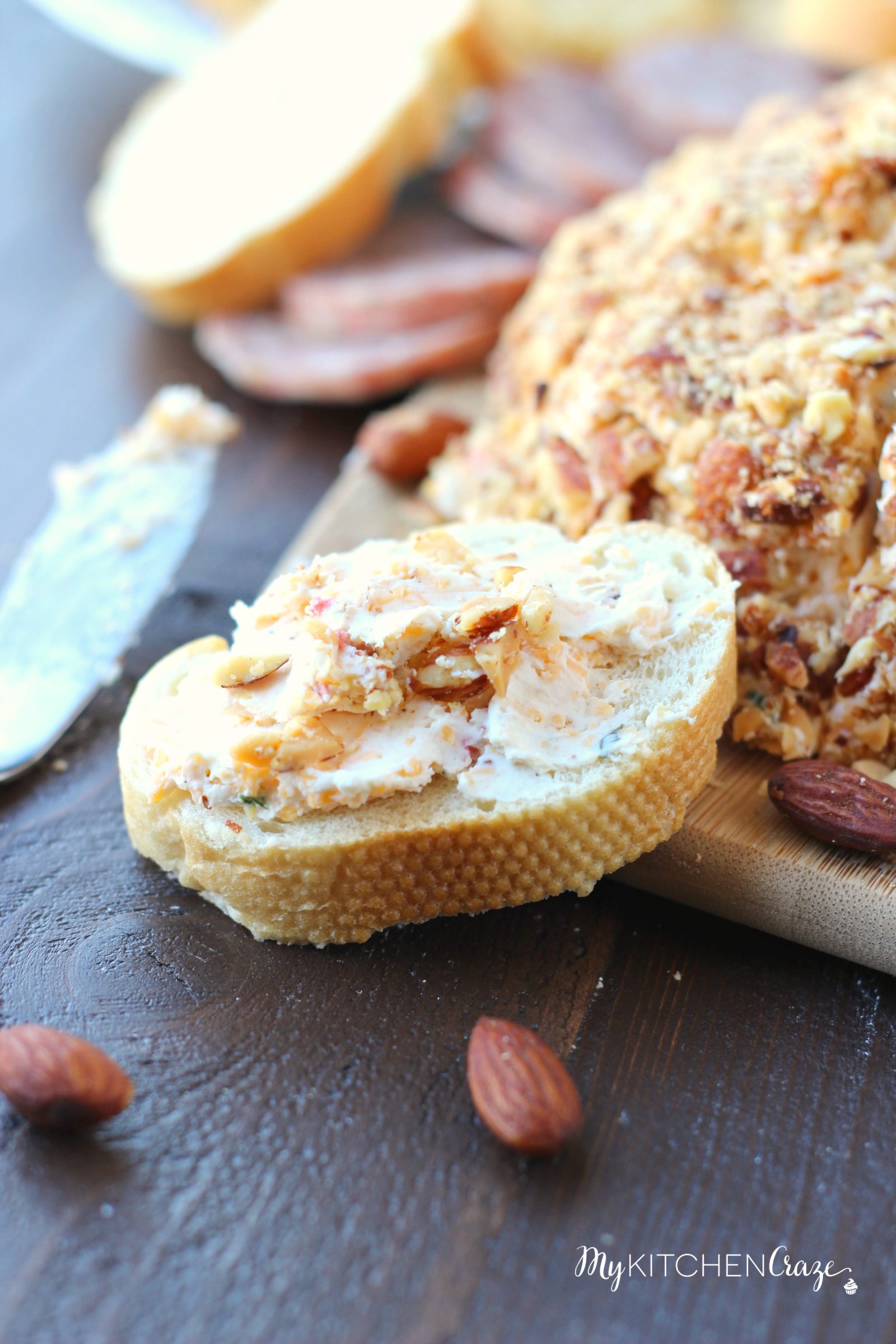 Easy Cheese Ball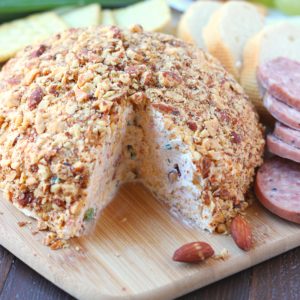 Ingredients:
2 (8 oz) packages cream cheese, room temperature
1.5 cups shredded cheddar cheese
1 tablespoon ranch dressing mix
1 tablespoon bacon bits
2 tablespoon chives, chopped
1/2 teaspoon Worcestershire sauce
1 clove garlic, minced
1/2 cup almonds, crushed
Directions:
In a large bowl or stand mixer, add the cream cheese and mix until smooth.
Add the next 6 ingredients to the bowl and mix until everything is incorporated.
Ladle the cream cheese mixture onto some foil or saran wrap. Fold in the sides of the foil/saran wrap and form into a ball. Once it's in a ball make sure to cover the ball completely.
Place in the refrigerator for at least 30 minutes.
Using your hands, press the crushed almonds all around the cream cheese ball. Pressing the almonds in so they will stick.
Serve & Enjoy!
The photos here are a double portion. You can easily double this recipe to make a bigger cheese ball, if needed.
Make sure you keep the cheese ball wrapped and refrigerated while not eating. This cheese ball will last 3-4 days in your fridge.