Easy Mojito Cocktail
Easy Mojito Cocktail ~ Perfect drink for the summer months and only takes 6 ingredients to make. What drink could be better than that?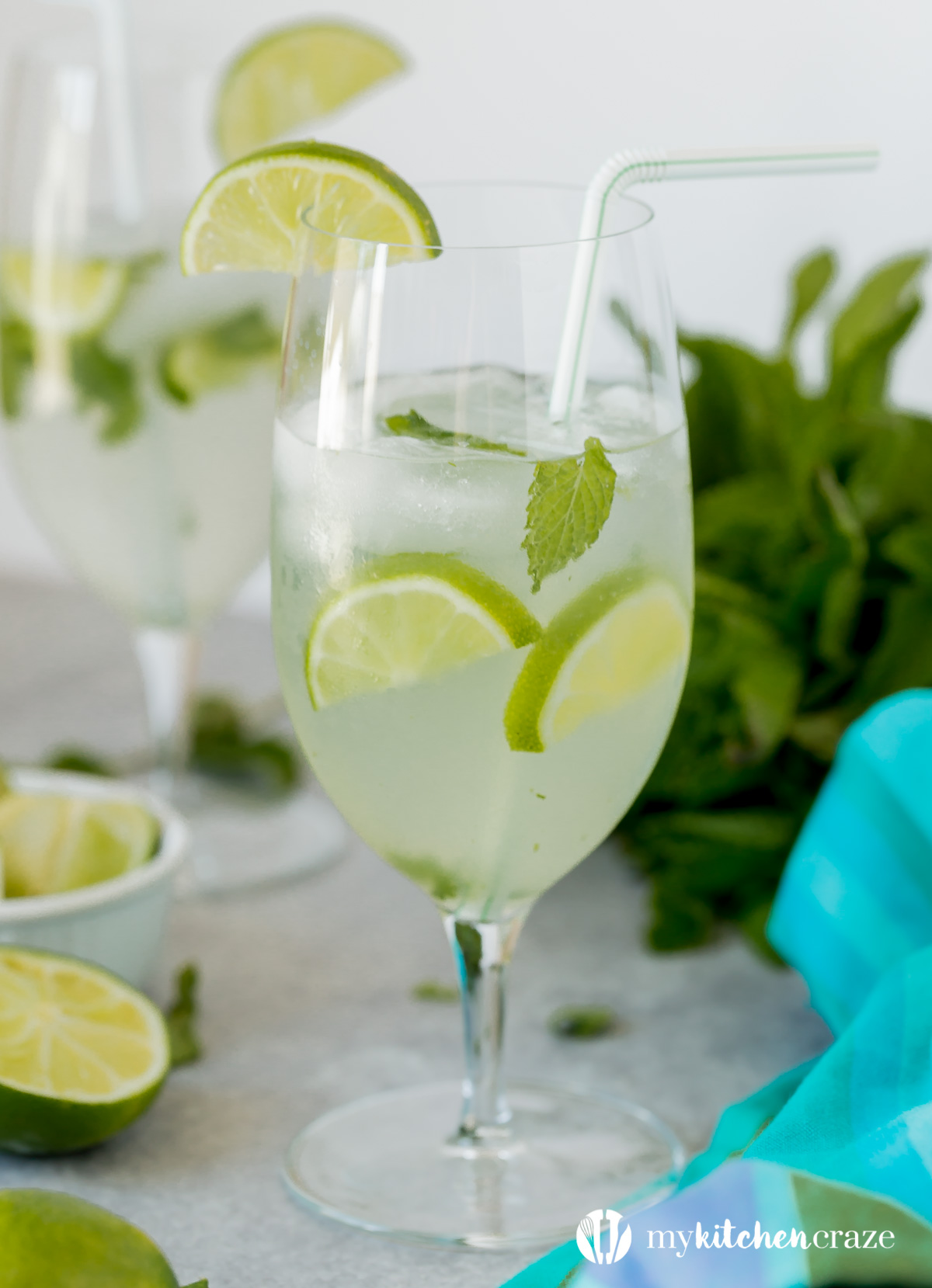 Today's recipe has a little story to go along with the recipe. Let's travel back to 2001 when I turned 21. Yes, typing that makes me feel very old but let's ignore that fact. It's 2001 and I just turned 21. You'd probably think I was out partying it up right? Maybe even getting a little tipsy? That's what most 21 years old do. Well…not me.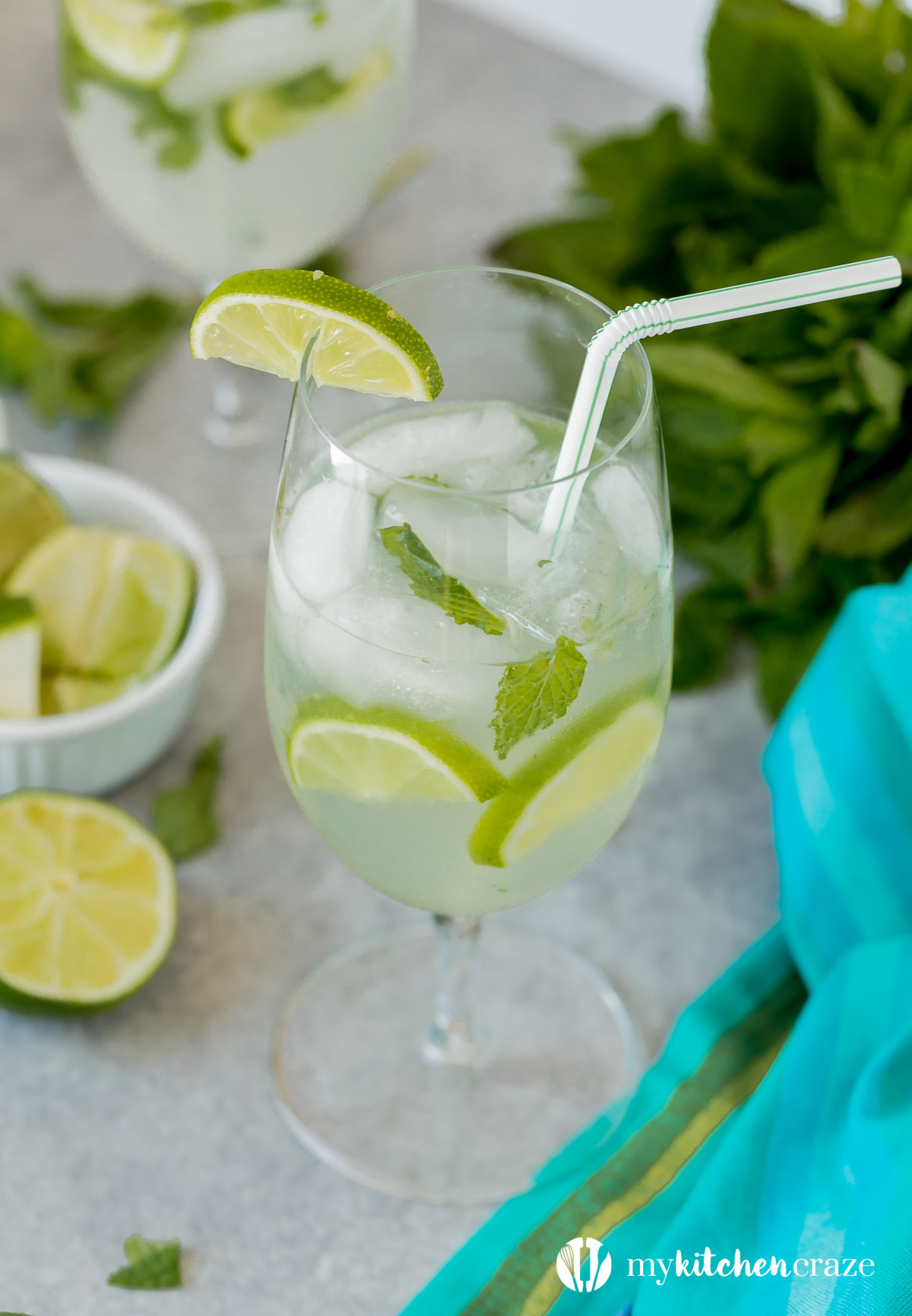 Nope! I was having dinner at a Mexican Restaurant and I was ordering a margarita for my hubby. Why you ask? I was 6 weeks pregnant. Was I bummed. Not really. I just wanted to be able to order a drink and that's what I did. ?
I was never and still aren't a big drinker. But as I got older I realized there are days that you need a drink. Maybe you just had a crazy day or maybe you want to celebrate something.
Normally I always have wine. Wine is my drink of choice but lately I've wanted to have a hard alcohol beverage I could order whenever we're out with friends.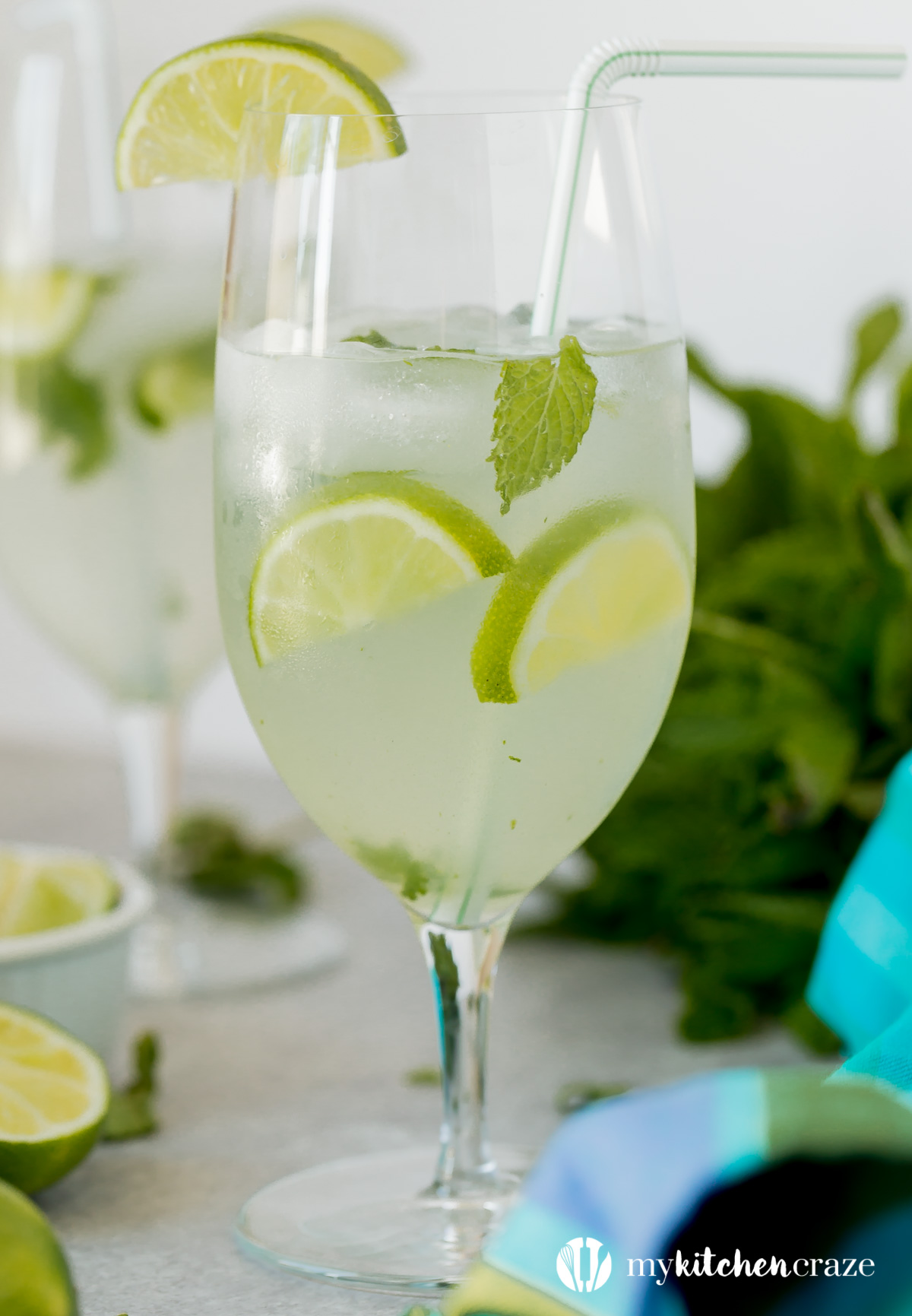 Enter the Mojito!! Man oh man is this a delicious drink. Once I ordered it at a restaurant, I knew I had to recreate it at home. But I never knew how simple and tasty it would be. There's only 6 ingredients in this drink and you can alter it to your liking. For instance right now I'm trying to diet and eat healthy, so I don't add as much simple syrup or rum.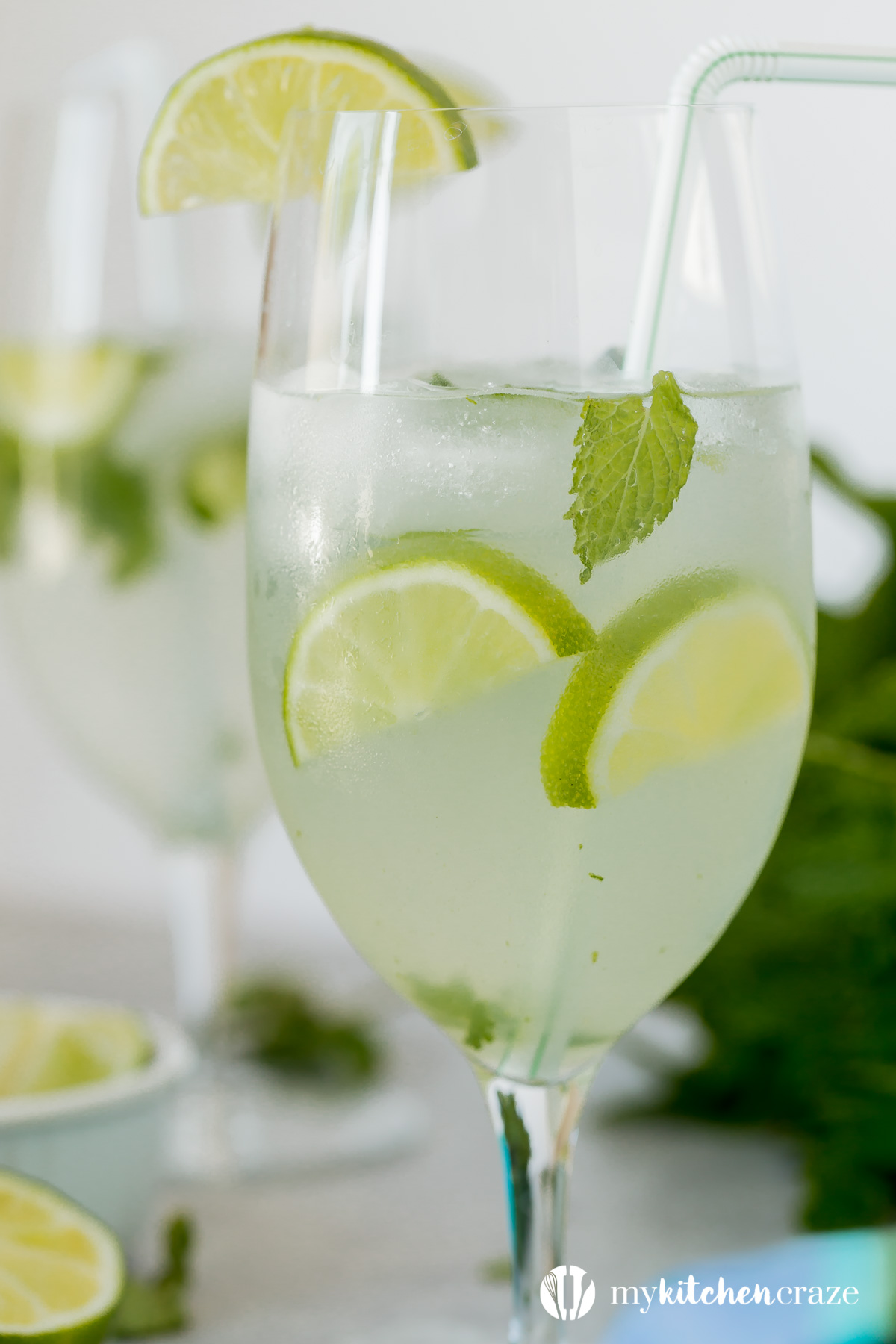 A few tips you'll need to know before making this drink: 
You use white rum and make sure it's a good rum. None of that cheapy stuff. You don't want to get a headache.
Make your own simple syrup. Do not buy the prep made stuff. There's instructions on how to make simple syrup at the bottom of the recipe. Make it and you'll be thanking me later.
Always, I repeat always use FRESH lime juice. Again none of the pre-juiced bottled stuff. If you use that, your mojito will taste different and won't taste amazing. I promise you on this tip!
And lastly I recommend you buying these cute ice cube molds. Now you don't have to have these in order to make this yummy mojito, but they make the drink cute and don't melt as fast as regular ice cubes. ?
I hope you all give this mojito a try. I promise once you make it, you'll never want to have another drink again. Ok maybe that's stretching it a bit, but you will really like this drink. In fact you'll want to keep making it over and over again. And then you can show your friends and family how fancy you are because you know how to make one delicious Mojito Cocktail. See, win win! Enjoy!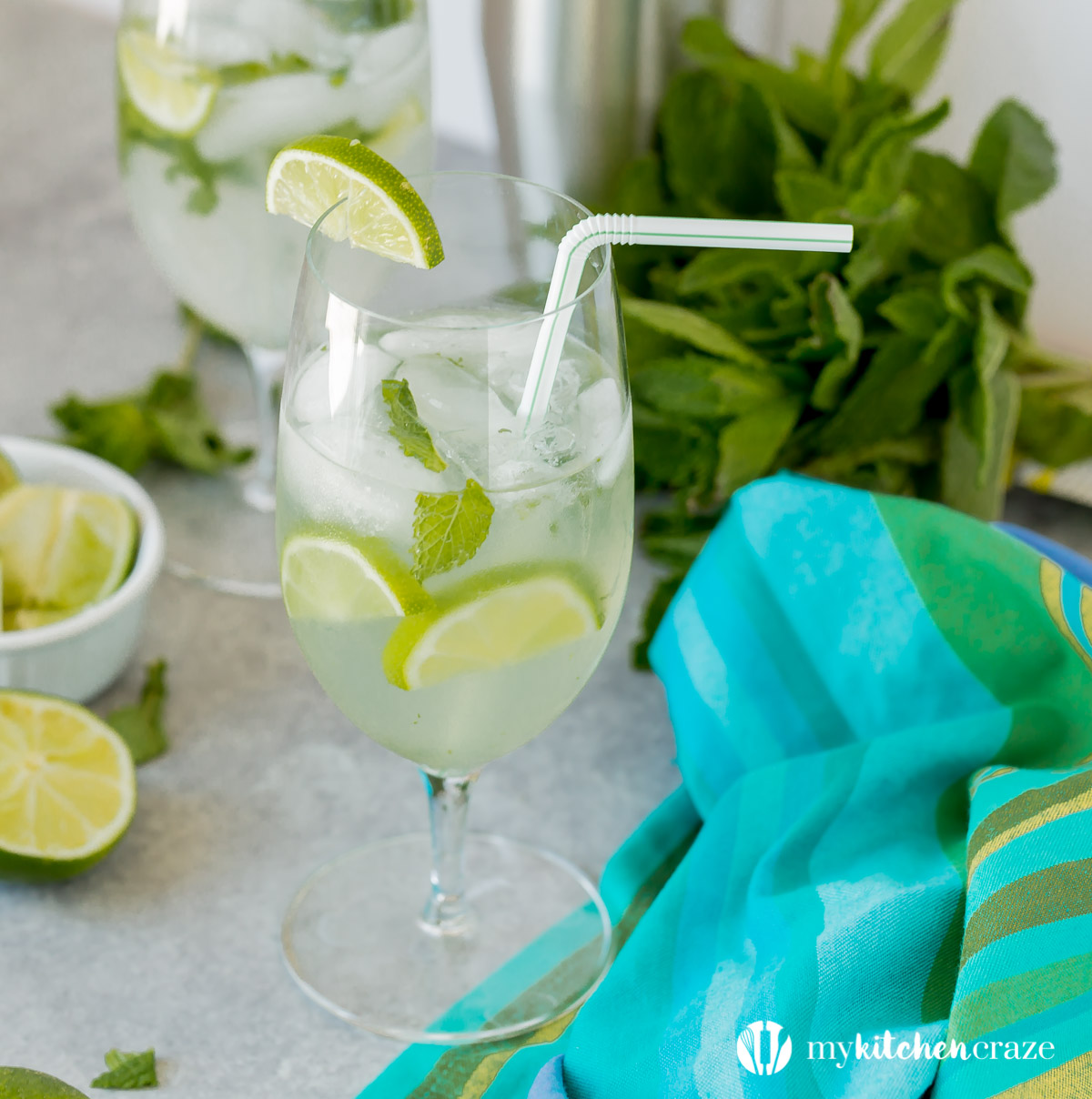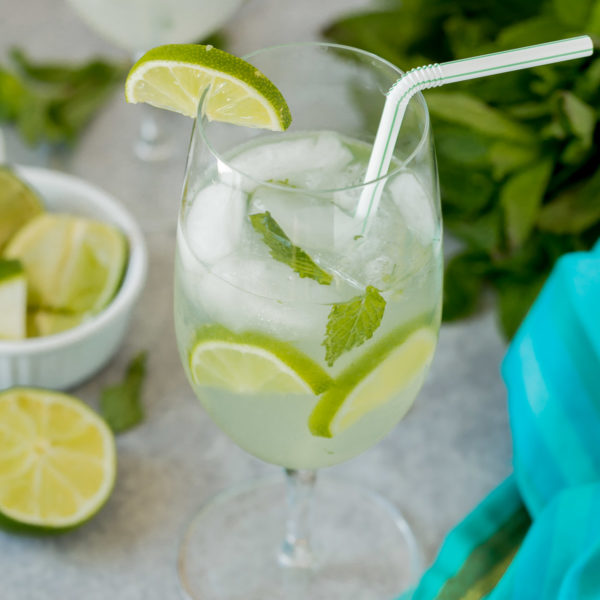 Get the Recipe:
Easy Mojito Cocktail
Ingredients
1 1/2 

ounce

simple syrup

,

look below for simple syrup recipe

16-20 

mint leaves

2

ounces

fresh lime juice

4

ounces

white rum

club soda

ice cubes
Instructions
Place simple syrup and mint into a cocktail shaker. Lightly muddle about 5-7 times, making sure to not over muddle because the mint will start to taste bitter.

Pour in lime juice and rum. Top with ice and shake, shake, shake.

Using a cocktail strainer, strain into two tall glass filled with a few ice cubes.

Top both glasses with club soda.

Garnish with some lime wedges and enjoy!