Tex-Mex Taco Salad
Need something on your table within 30 minutes? Then this Tex-Mex Taco Salad is it. Easy put together meal that's fresh and delicious!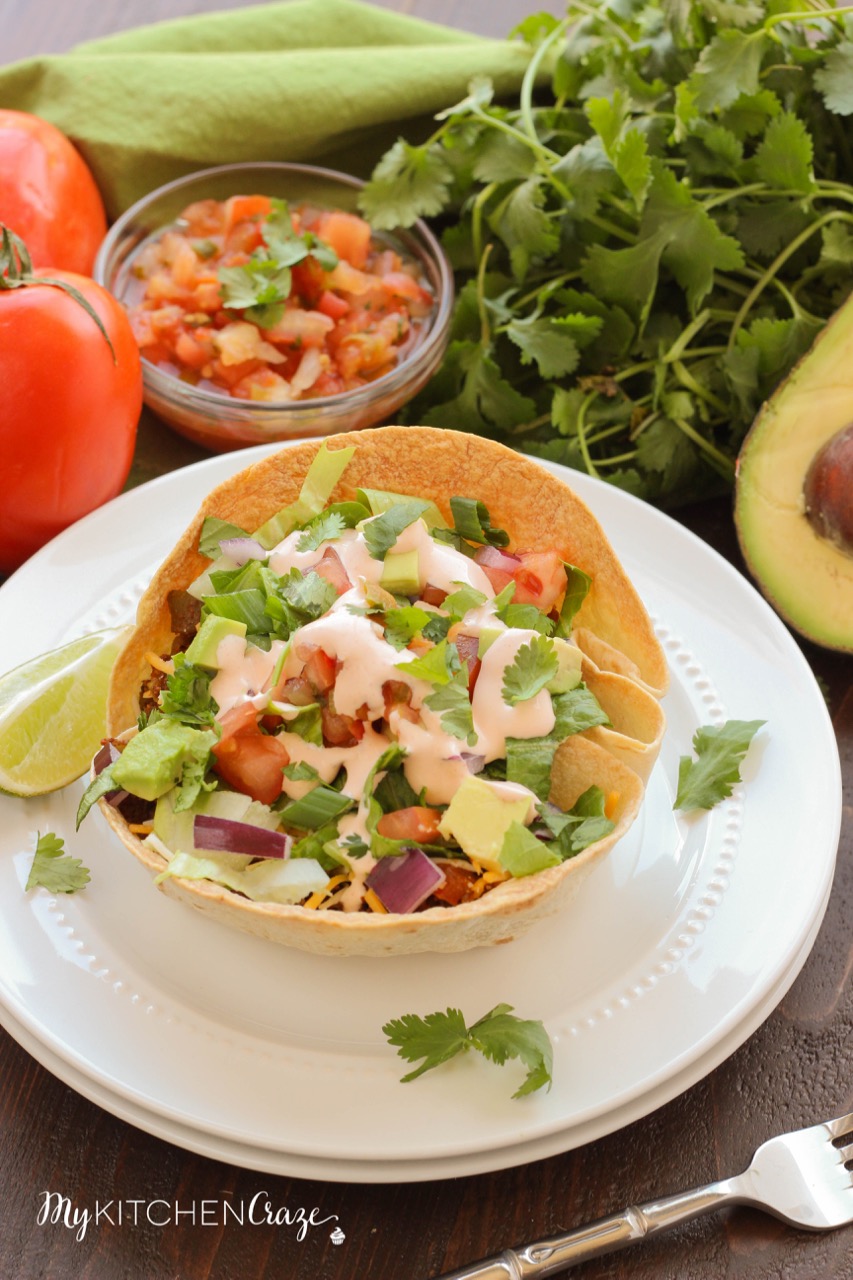 Hi everyone!! Can you believe it's March already? Crazy right? With March comes our monthly 30 minute meal Thursday. If you've been around my site for a while, you've probably heard of our monthly 30 minute meals. Several food bloggers and I get together every 1st of the month to share easy, quick and delicious meals. On your table in 30 minutes. Yes you heard me right…30 minutes. 🙂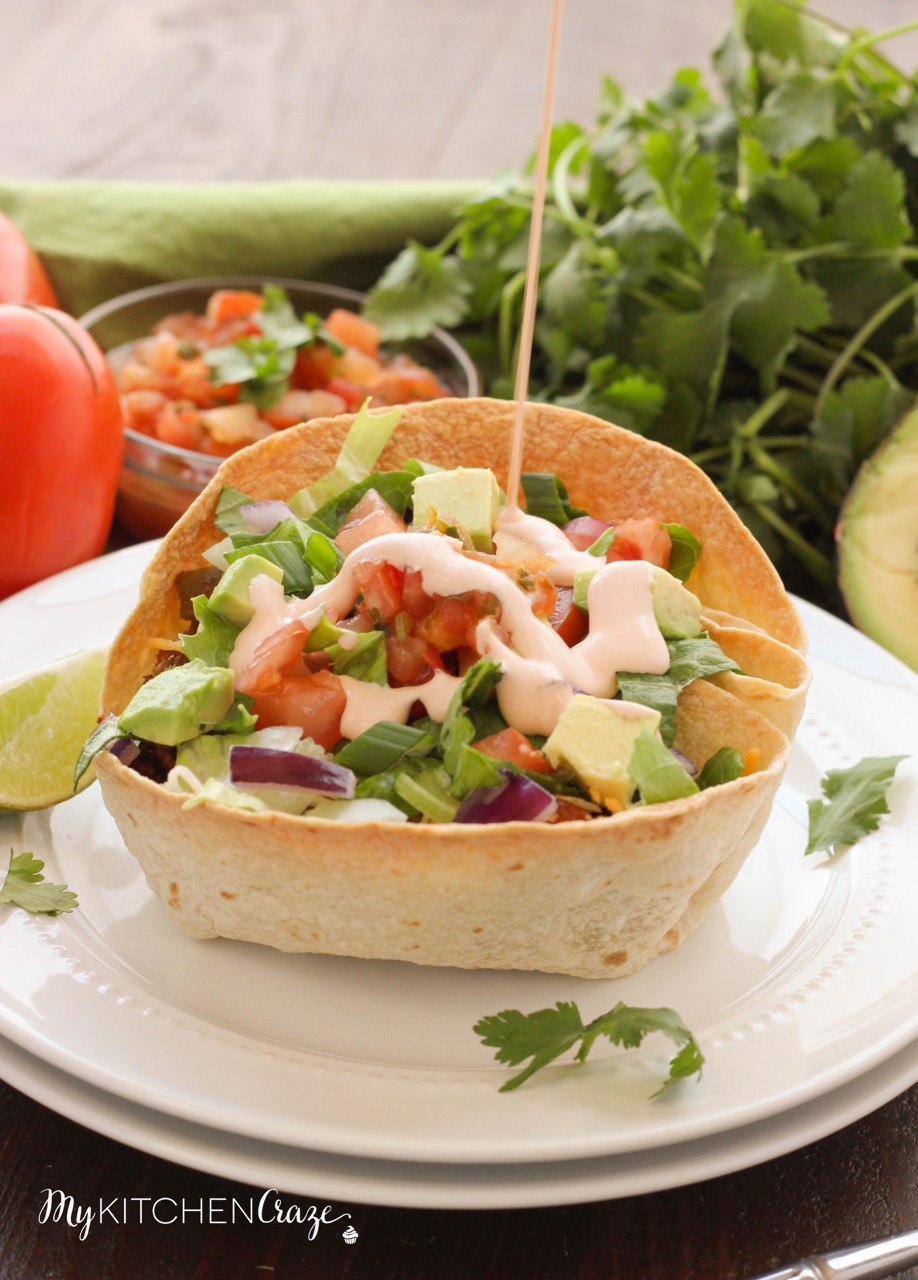 Today I'm sharing a Tex-Mex Taco Salad. I love taco salads. They are so good. It should be no surprise that I love Mexican food. I have numerous recipes all over my site and all I talk about is Mexican food. Well that and desserts. Yum.
I don't know why I love Mexican food so much. Maybe it's because I grew up eating Mexican food all the time or because it's that good. Whatever  the reason I'm obsessed with it. I could eat it every day all day. My poor hubby gets so tired of it, but not me. Sorry babe!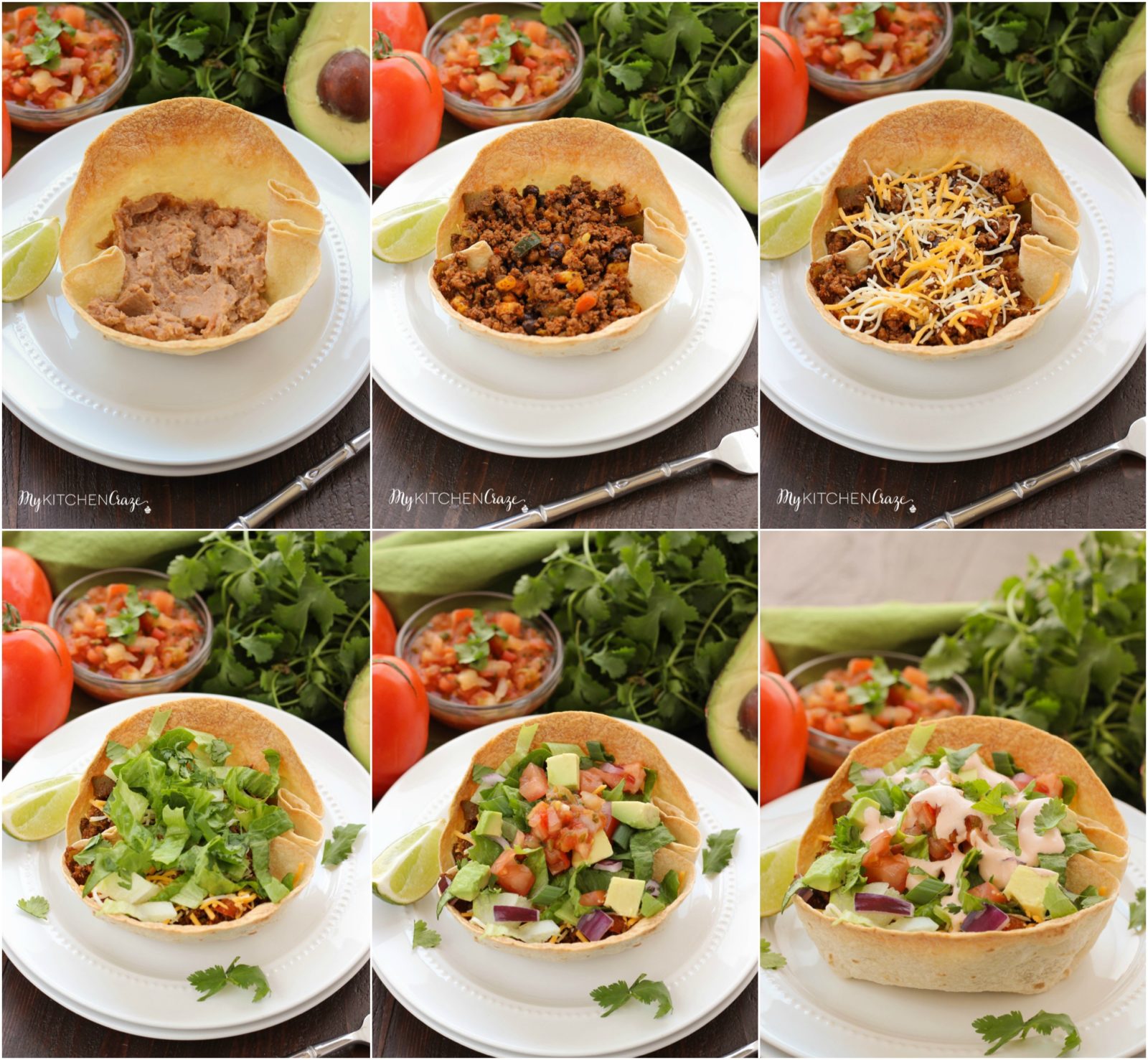 When I made this recipe, we had a school function to go to that night, so I knew I needed something quick and easy. Plus I wanted something for leftovers because we had soccer the following night.
I saw somewhere on Pinterest where a blogger made their own taco bowls. I loved the idea and knew I needed to make/recreate it asap. It's so easy to make your own taco bowl. Did you know that? No need to fry it in oil. All you need to do it bake it for about 20 minutes and viola, you have a yummy taco bowl.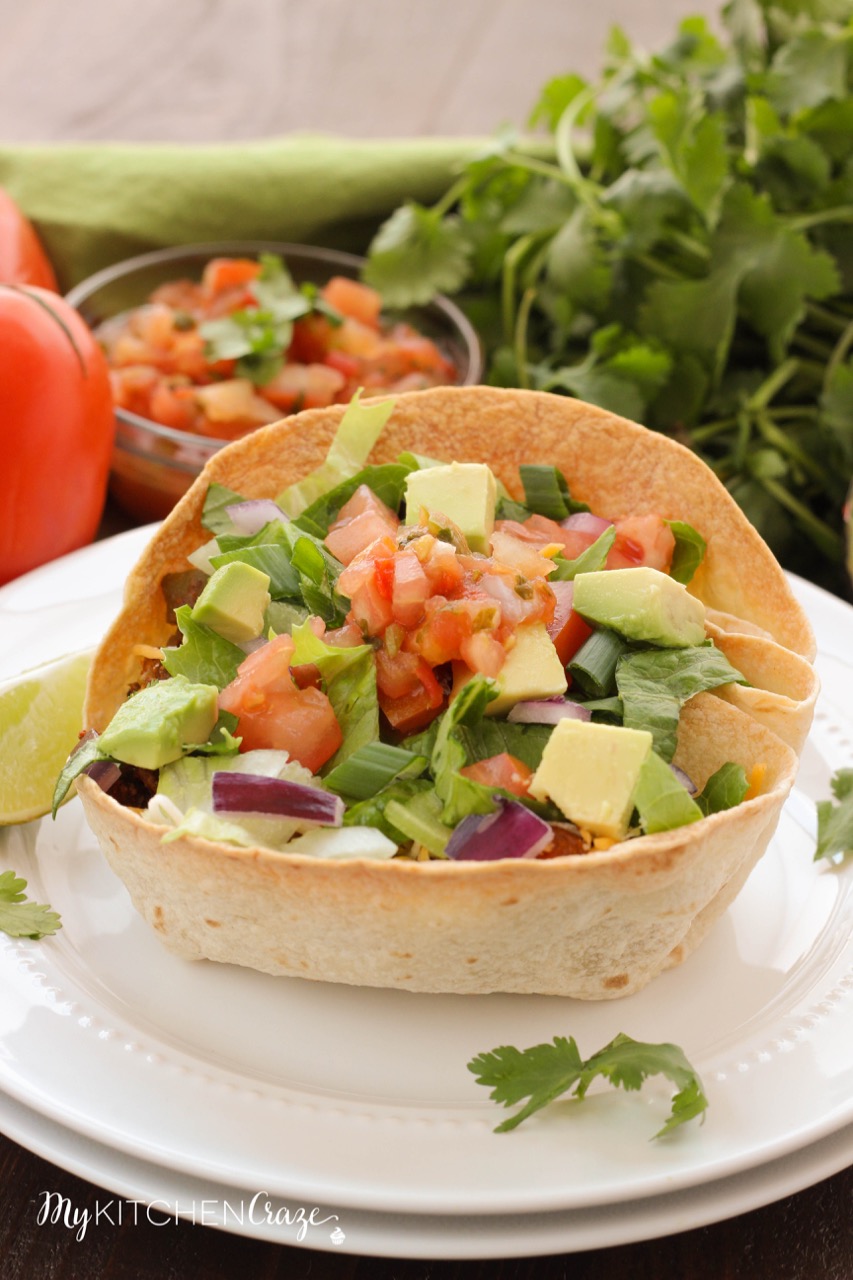 What I love about taco salad is the freshness. You can literally add anything you want and it tastes delicious. I decided to make these taco bowl tex-mex style. Who doesn't love a good tex-mex? Plus aren't these taco bowls adorable?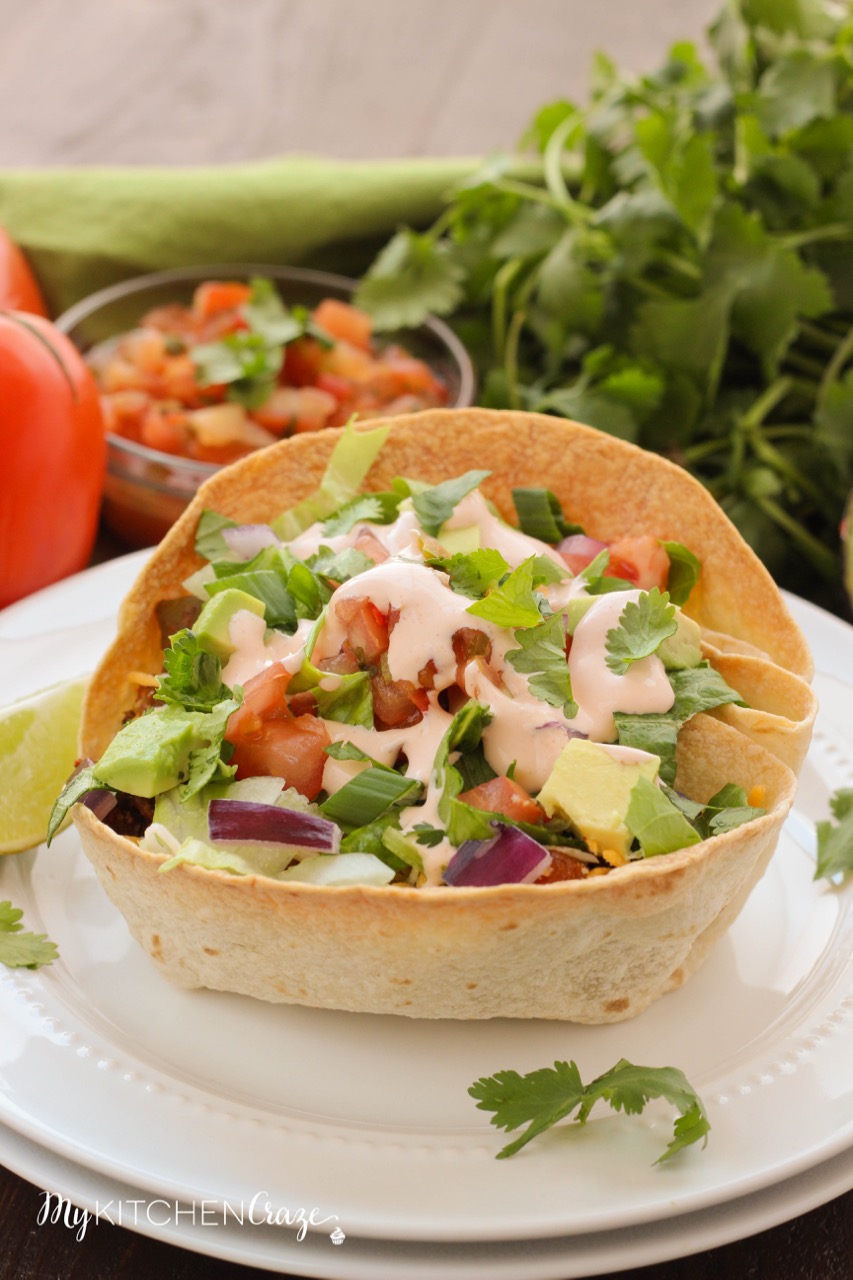 When ever you're short on time or just love Mexican food like me, give this delicious Tex-Mex Taco Salad a try! You can view all of the 30 minute Thursday meals below the recipe. Head over and spread some love to my food blogger friends!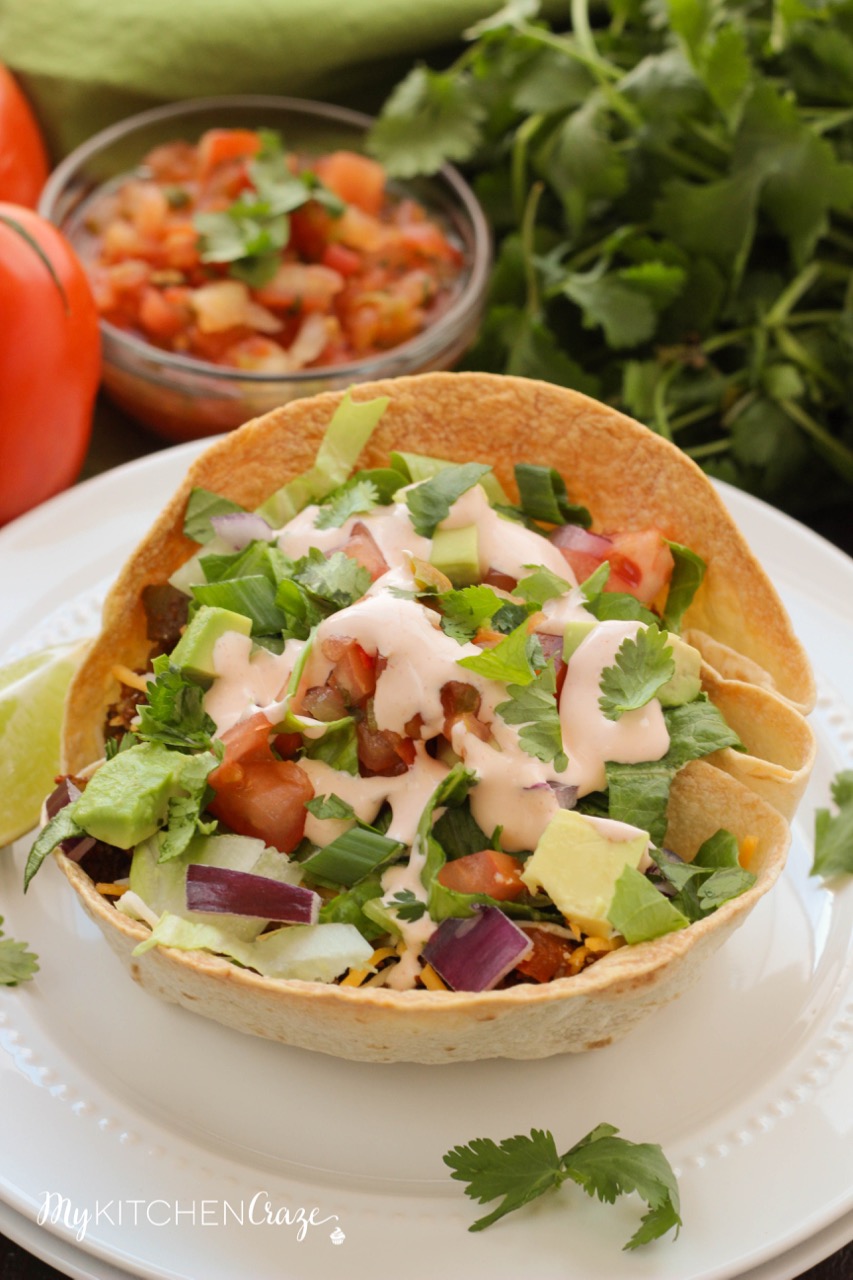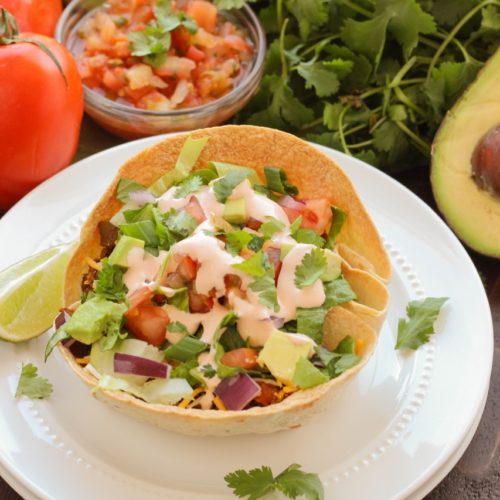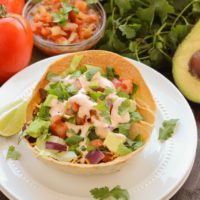 Get the Recipe:
Tex-Mex Taco Salad
Ingredients
2

tablespoon

oil

1

lb

ground beef

1/2

cup

bell pepper

,

assorted colors, chopped

1

small onion

,

diced

1/3

cup

taco seasoning

3/4

cup

water

3/4

cup

black beans

3/4

cup

corn

3

tablespoons

canned diced chilies

4-6

flour soft taco tortillas

2

cups

shredded romaine lettuce

1/2

cup

shredded cheese

1

large steak tomatoes

,

diced

1/2

cup

cilantro

,

chopped

1/2

cup

red onion

,

chopped

1

avocado

,

diced

garnish

,

sour cream, salsa, shredded cheese and hot sauce
Instructions
Preheat oven to 400 degrees F. Spray oven safe bowl with non-stick cooking spray. Place soft taco tortilla inside. Making sure to form into a bowl size. Lightly spray with non-stick cooking spray; set aside.

In a large skillet over medium-high heat, add oil, bell peppers and onion. Cook for 2-3 minutes. Add meat and cook/crumble unit cooked through, about 10 minutes. Drain and place back in skillet. Add taco seasoning and water. Bring to a low boil and cook for 3 minutes. Add in black beans, corn and chiles; set on low until ready to use.

While the meat is cooking place soft taco bowls in oven and bake 18-20 minutes.

While the bowls and meat are cooking, cut remaining vegetables.

Once the bowls and meat are done, it's time to assemble. Add some beans, meat and then cheese to the taco bowls. Add remaining ingredients.

Serve & Enjoy!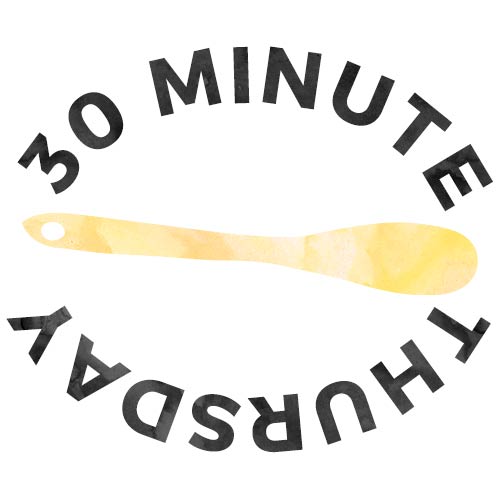 Mushroom Barley Soup from Pumpkin 'N Spice
Linguine with Poached Egg and Asparagus from Sweet Peas & Saffron
30-Minute Spicy Orange Shrimp Teriyaki from Flavor the Moments
Browned Butter Shrimp and Rice Bowls with Sautéed Kale and Avocado from Floating Kitchen
Spinach Pesto and Tomato Flatbread Pizzas from Kristine's Kitchen
30-Minute Turkey Bolognese Zucchini Noodles from Whole and Heavenly Oven
Sweet and Sour Meatballs from Bake. Eat. Repeat.
20-Minute Ham and Pineapple Rice from The Recipe Rebel
Seasoned Chickpea Taco Salad with Avocado Ranch Dressing from She Likes Food