Strawberry Ice Cream Cake
Spring's in the air. Why not celebrate with this delicious and refreshing Strawberry Ice Cream Cake.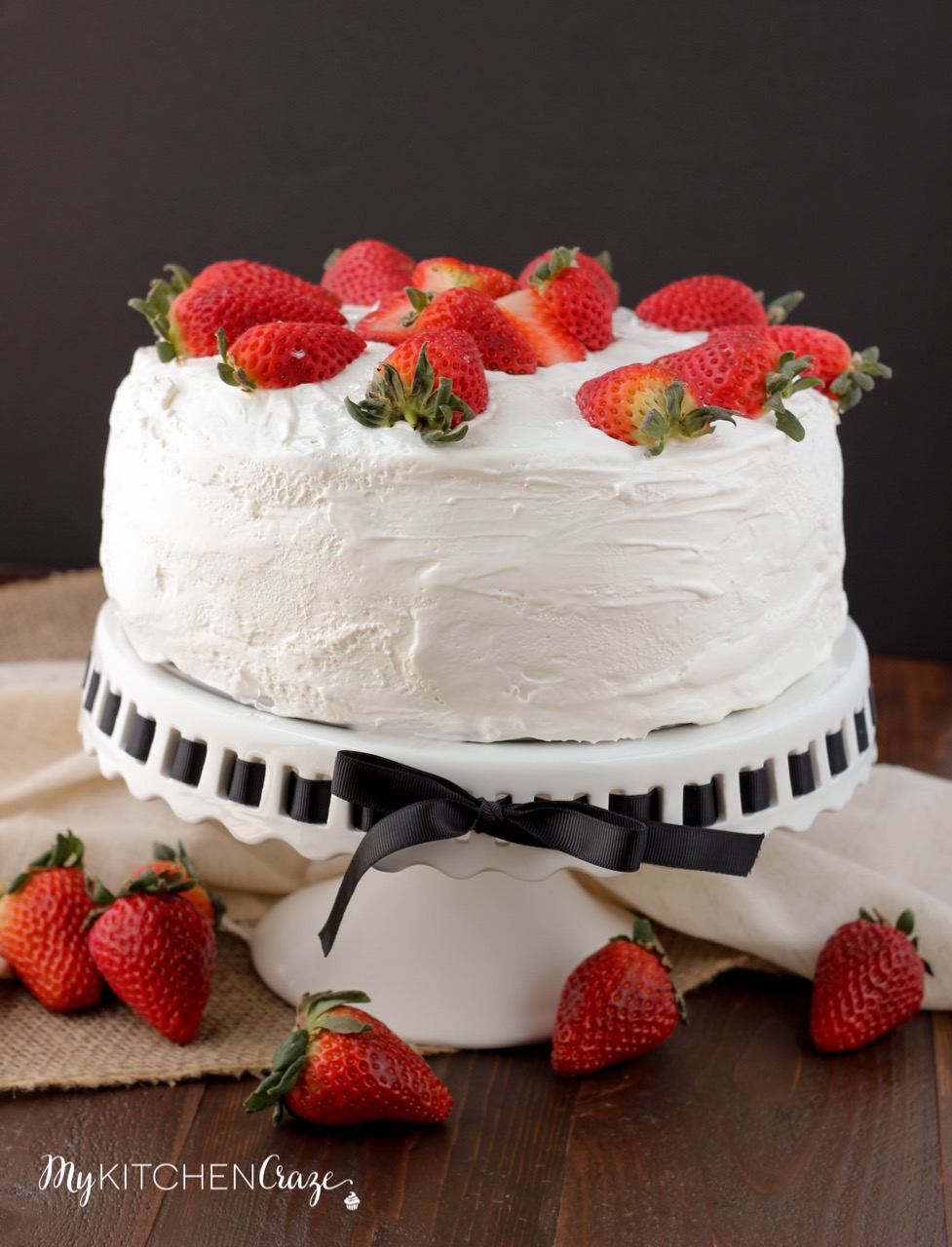 Can you guys believe it's almost spring? Well technically it's not spring until March 20th, but it sure does feel like it here. I'm not complaining at all because I'm loving the weather. It's shorts, tank top and driving with the top down kinda weather.
With this type of weather comes blooming trees and flowers. Of course when it gets to the high 70's its time to whip out the ice cream. I'm one of those gals that can have ice cream all day every day. It can be cold, hot or humid and I'll still eat ice cream. Living in the dessert we see  a lot of hot days, so ice cream is a must.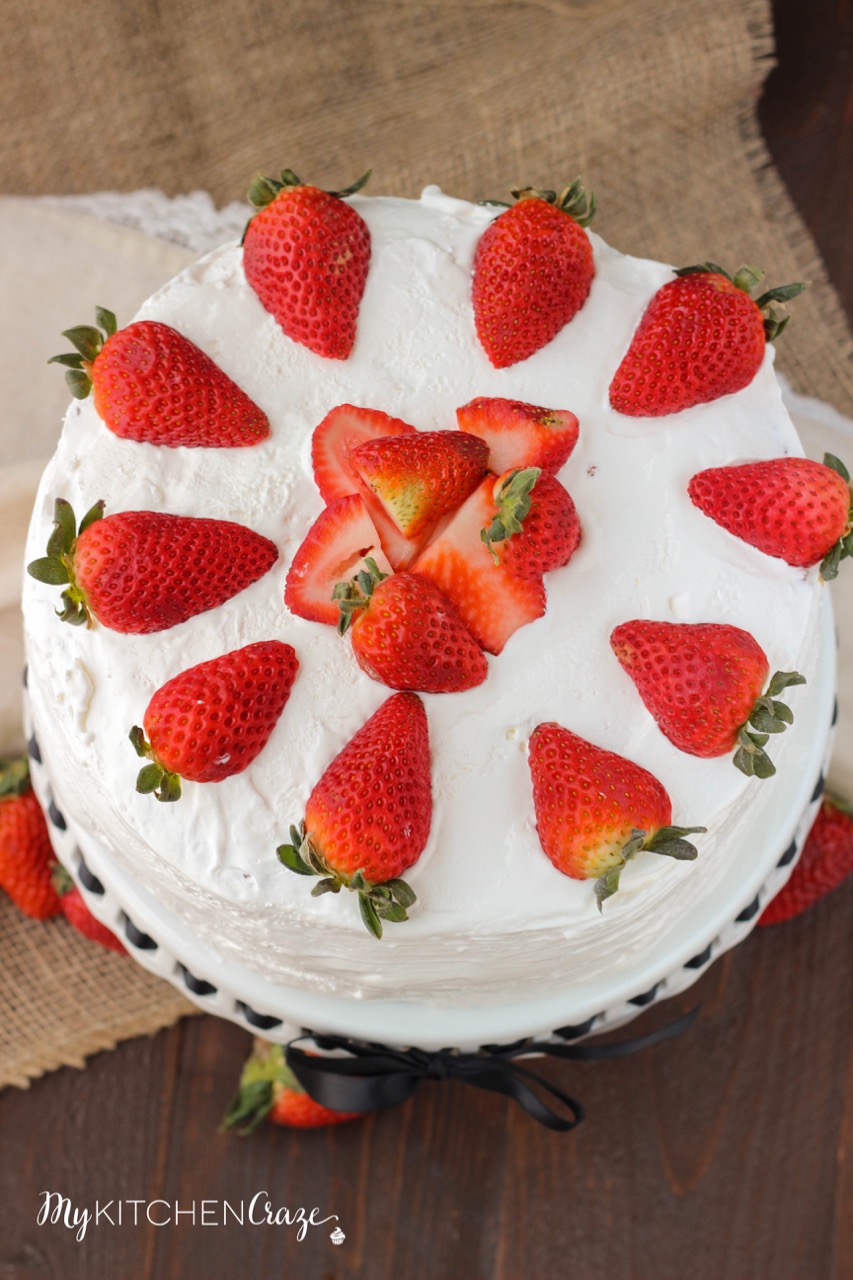 A favorite brand of ice cream that I love is Blue Bunny®. Everyone knows that not all ice cream is created equal. You have to get a good brand, quality is everything. Kind of like soda, the generic stuff just doesn't do it for me. I don't drink it very often but when I do, I want the real thing! The same goes with ice cream. You need a trusted brand so you get that creamy goodness in every bite. Like Blue Bunny® rocky road, you get a perfect combination of ice cream, nuts and marshmallows. Blue Bunny® offers you all of ice cream perfection. Have you seen the new packaging of Blue Bunny®? They're see through and super cute.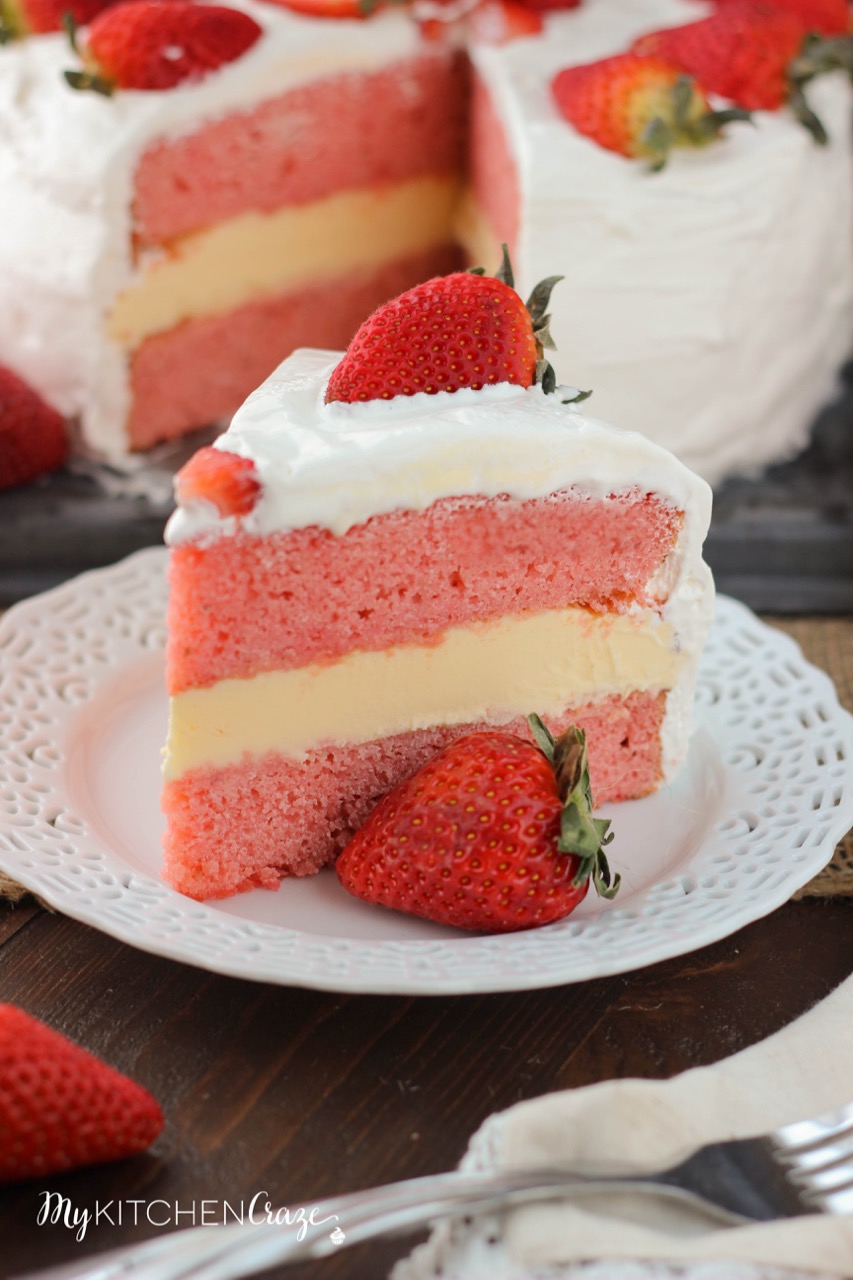 With the weather warming up, I wanted to bake a cake but I've always wanted to make an ice cream cake. Since I just purchased some Blue Bunny® homemade vanilla and Blue Bunny® butter pecan at Walmart, I thought what better way to use the vanilla then make a ice cream cake. I also picked up some fresh ripe strawberries because they looked so darn good.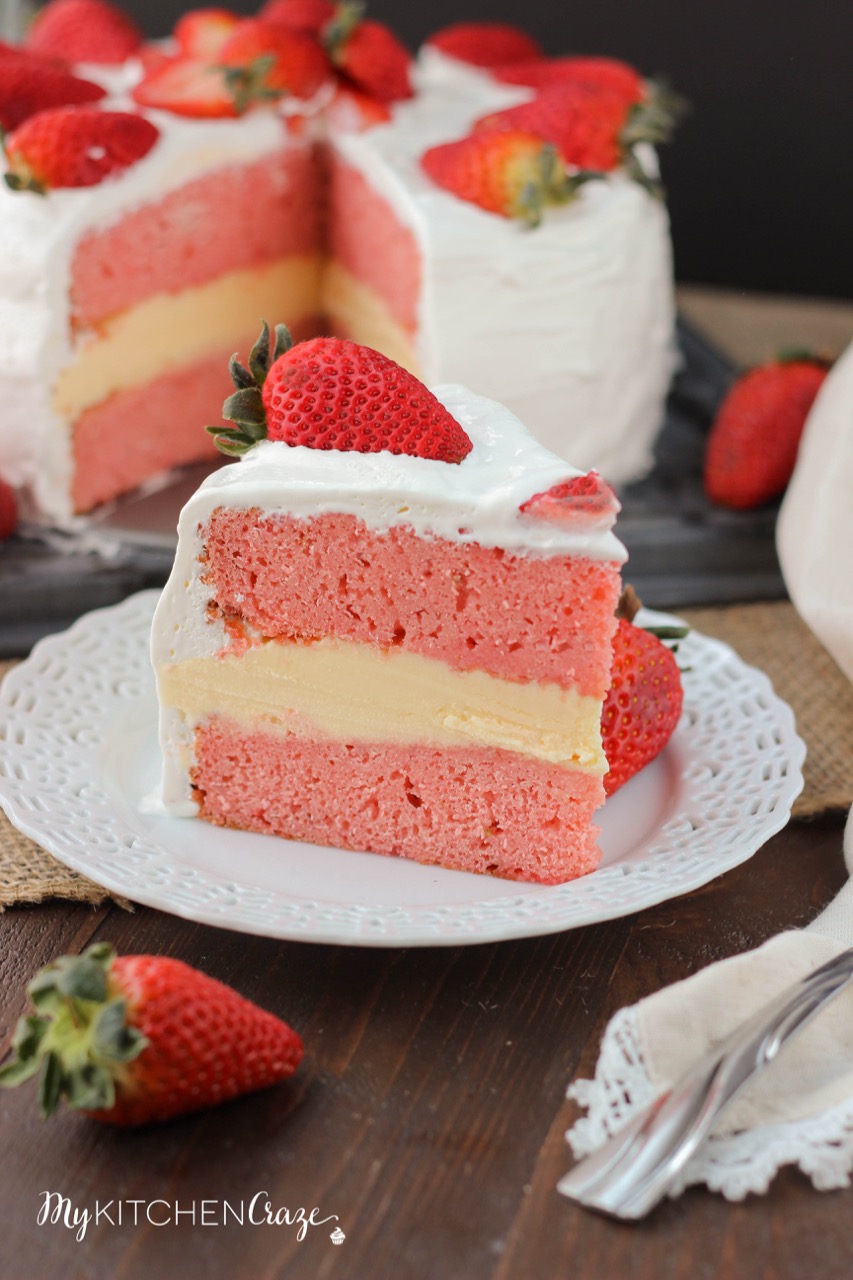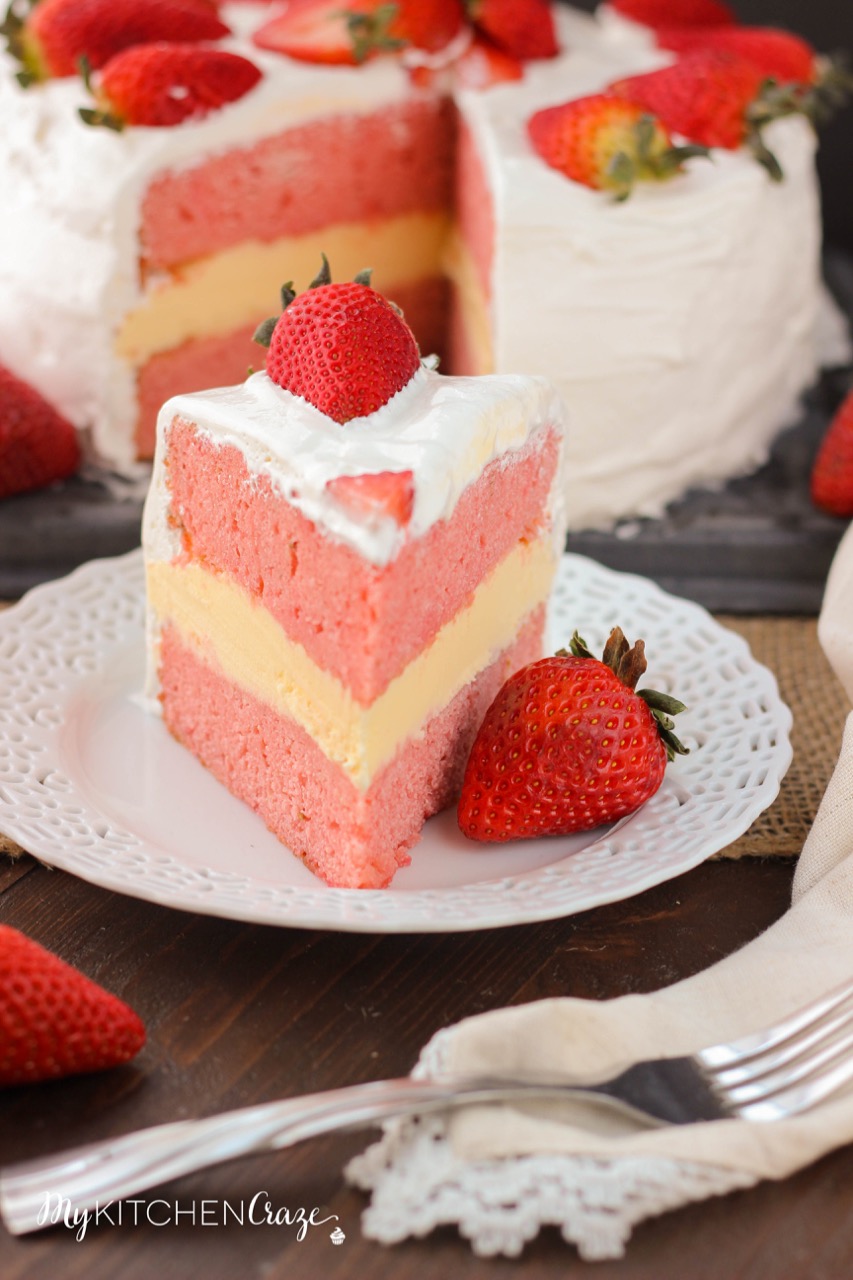 This cake does take some time to make, so plan ahead. It's not a cake you can make in a day. You need at least 2 days to make, freeze and frost. But I do promise it is worth every bit of time.
What you'll want to do is frost the cake and put it in the freezer for about an hour. This gives the frosting some time to set. As with any ice cream cake, I recommend taking the cake out for a few minutes prior to serving. This softens the cake a bit and makes it so much easier to cut the cake into perfect serving slices. I learned this the hard way. I was almost going to grab the electric knife until I thought, why not just let it sit for a while Cyndi? I don't want anyone else to have to break out the electric knife. Your future turkey may get jealous….hehe!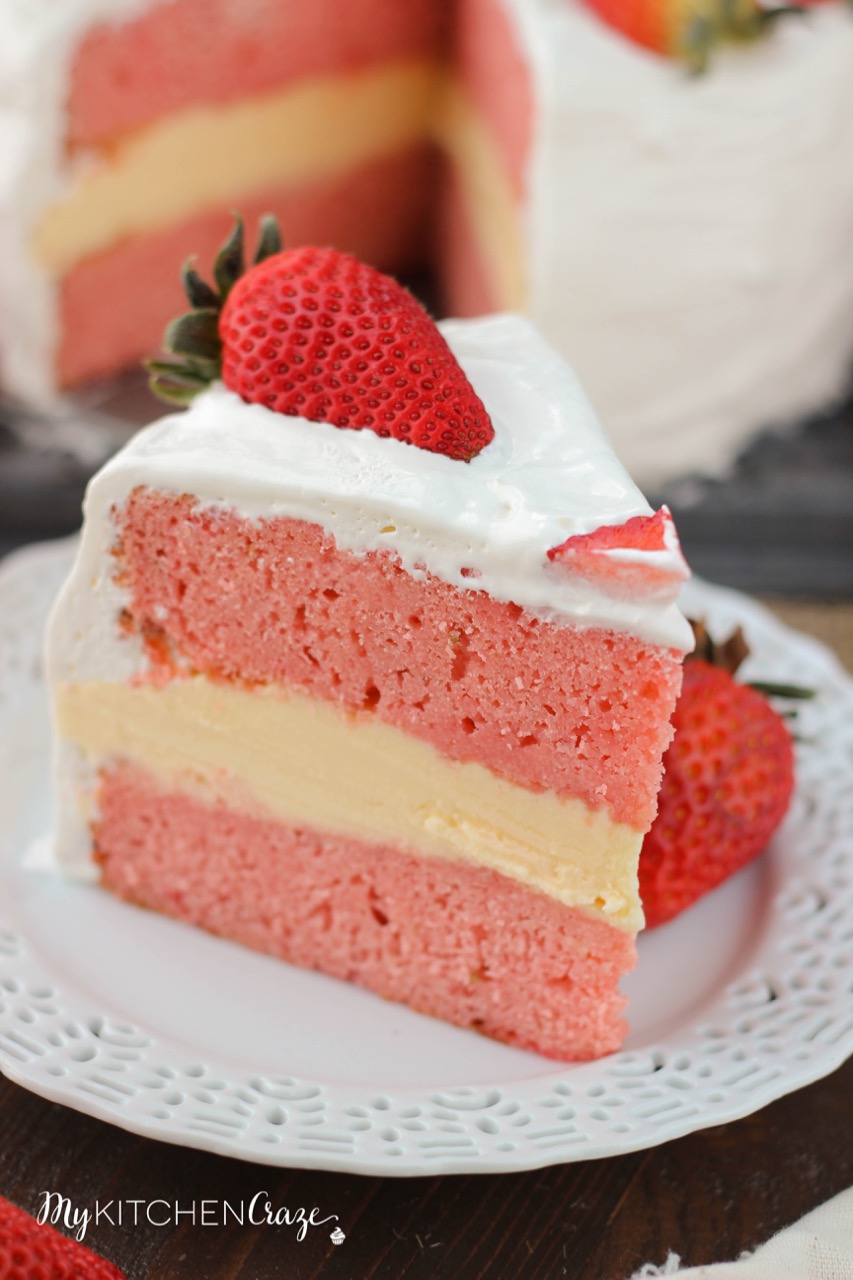 Next time your craving something fruity and cold, I highly suggest you make this gorgeous Strawberry Ice Cream Cake! No need to buy an ice cream cake any more. You can make it in the comfort of your home.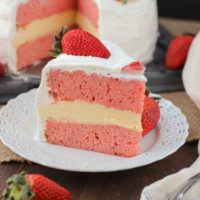 Get the Recipe:
Strawberry Ice Cream Cake
Ingredients
Strawberry Cake:
2

cups

sugar

1

3 ounce box strawberry jell-o

1

cup

butter

,

softened

4

eggs

,

room temperature

2 3/4

cups

sifted cake flour

2 1/2

teaspoons

baking powder

1

cup

milk

,

room temperature (I used 2%)

1

tablespoon

vanilla extract

1/2

cup

strawberry puree made from sweetened strawberries

,

see below for instructions
Additional:
1

package Blue Bunny® homemade vanilla ice cream

1

16 ounce cool whip

garnish: strawberries
Strawberry Puree:
2

cups

fresh strawberries

,

rinsed and cut in half

2-3

tablespoons

sugar
Instructions
Strawberry puree: add strawberries and sugar to a medium bowl. Stir until sugar has dissolved. Add to the freezer while your making your cake. When you need to add the puree to the cake, blend the strawberry mixture in a food processor or blender. Use immediately.

Cake: Preheat the oven to 350 degrees F. Spray two 9 inch round cake pans with non-stick cooking spray and line the bottom with parchment paper. Lightly spray the top of the parchment paper with non-stick cooking spray too. Set aside.

Using your stand mixer, mix together the butter, sugar and dry strawberry gelatin until light and fluffy. Beat in eggs one at a time, mixing well after each addition.

Combine the flour and baking powder in a medium bowl. Add the flour to the batter alternating with the milk. Add in vanilla and strawberry puree.

Divide the batter evenly between the two prepared pans.

Bake for 25 to 30 minutes, or until a toothpick inserted comes out clean. Allow cakes to cool in the pans for 10 minutes, then remove to a wire rack for cooling. Remove parchment paper from bottom of cakes. Cool cakes completely, about 1-2 hours before assembling.

Assemble: Using a spring foam pan, add the first cake layer.

Using your stand mixer, add the ice cream and mix until it's spreadable (be careful not to over mix. You don't want runny ice cream) Spread the ice cream over the first layer of cake.

Cover with second layer cake. Cover with foil and place in the freezer. Allow to freeze completely, about 6-8 hours.

Once the cake is frozen, remove the spring foam pan. Frost cake with cool whip and garnish.

Cut into slices and enjoy!