Lemon Blueberry Cupcakes
Lemon Blueberry Cupcakes are a delicious and moist cupcake filled with juicy blueberries and lemon zest. Topped with an amazing and creamy cream cheese frosting! You won't want to stop at one.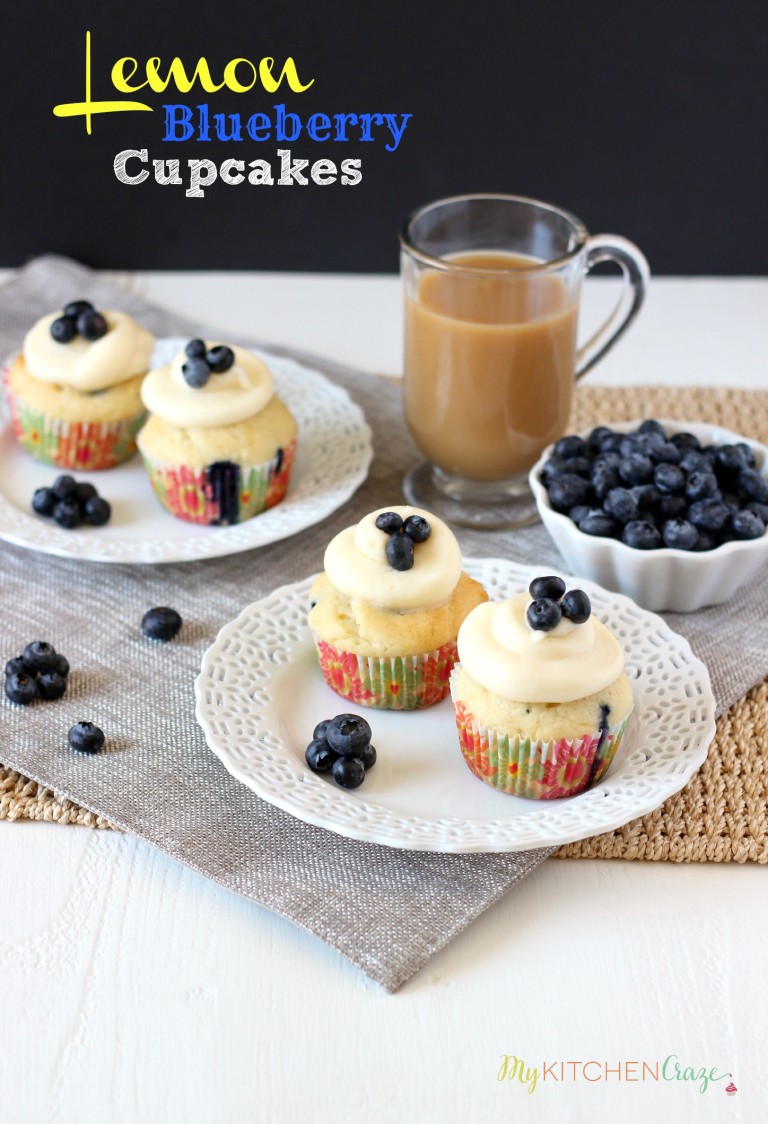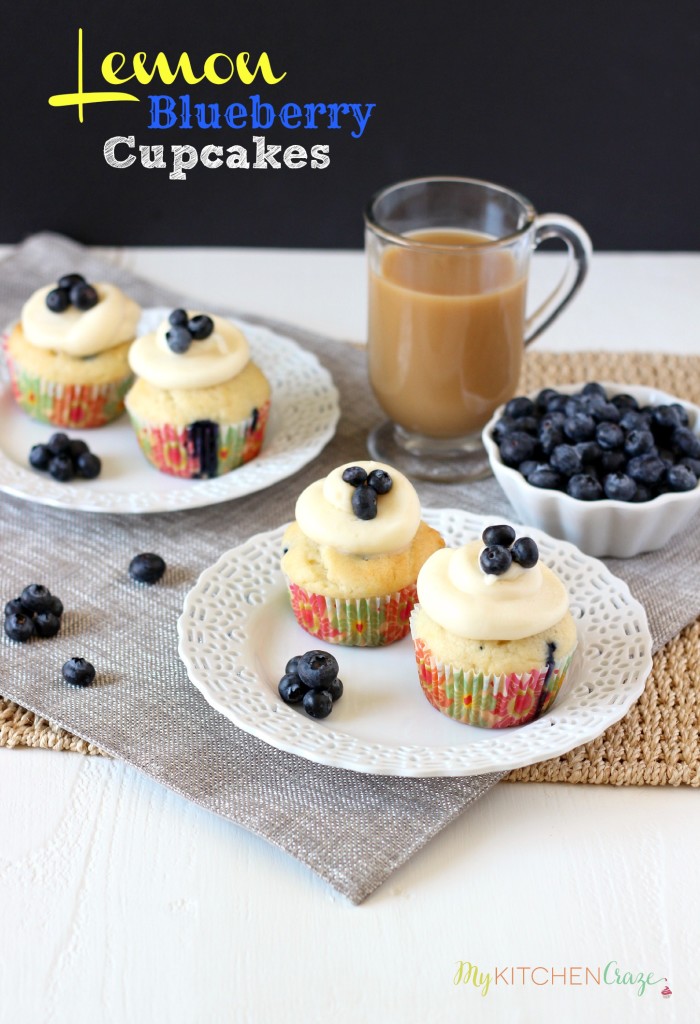 Happy Monday friends! How was your weekend? Happy Mother's Day to all you wonderful mothers out there. I had an awesome weekend. We didn't do much, but that is exactly what I wanted. I woke up on Sunday around 10:00am. It was awesome! My 2 wonderful kids didn't bother me while I slept in for once. It was the best Mother's Day gift ever!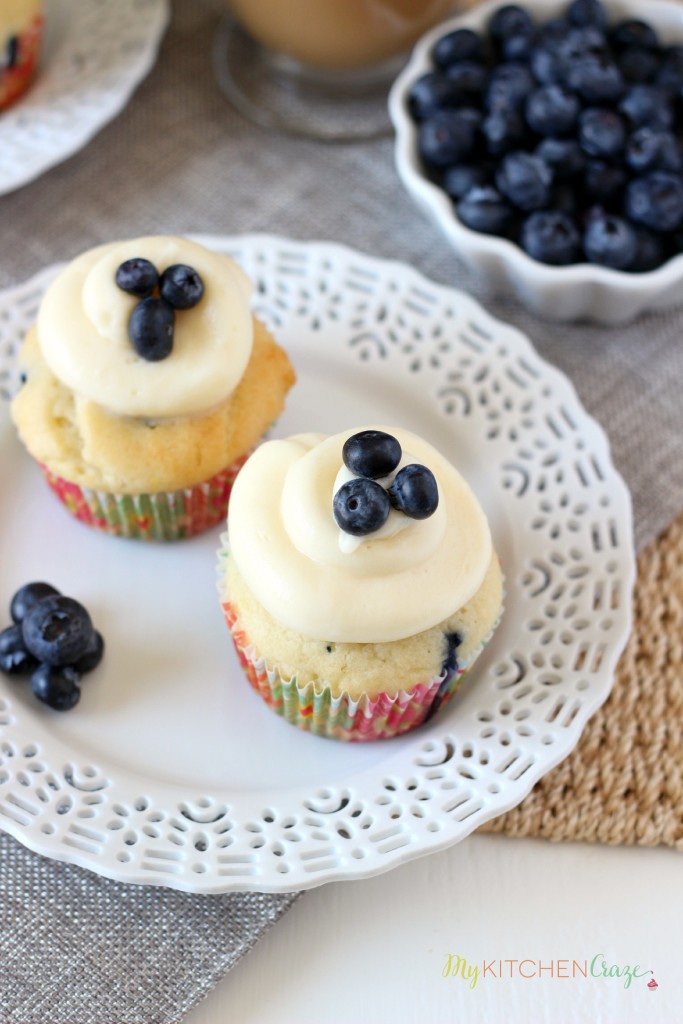 The rest of the day was uneventful, but that's exactly what I wanted. My mom ended up coming over for dinner around 5ish. It was nice having her over! Mother's day is always hard on her. We lost our grandma about 4 1/2 years ago, but these big holidays always remind my mom of her.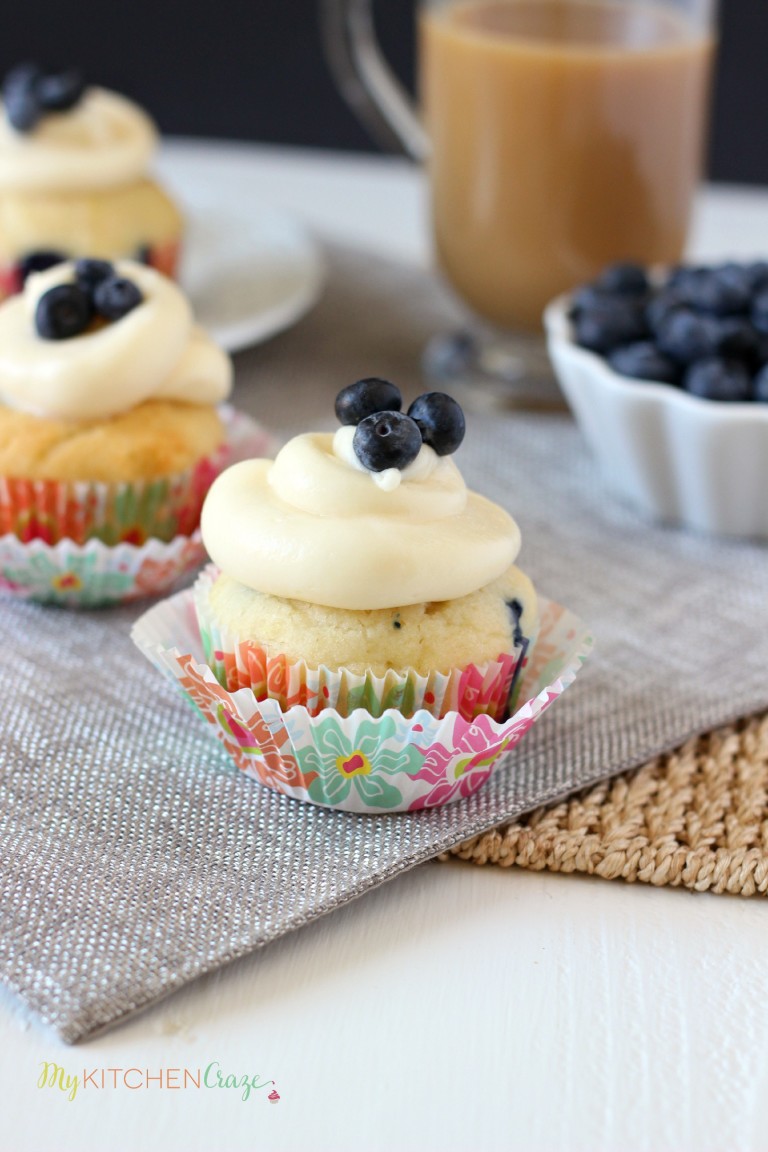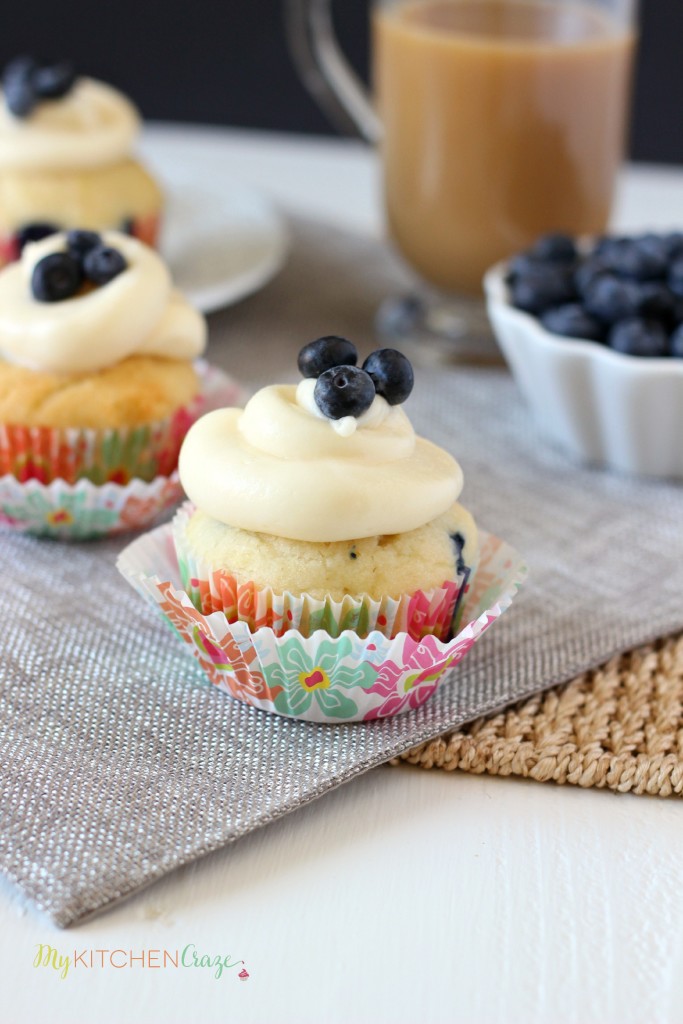 My grandma was one of the good ones. She always thought of others and spoiled me rotten. I remember one winter weekend, my family went up to visit her. Her and my grandpa lived in the mountains and it was cold during the winter months. Well, my mom told me to grab a jacket, but me being 12 didn't listen to her. When we got to grams house, mom said she wouldn't get me a jacket, but I was freezing. My grams being the awesome person she is took me to the nearest department store and had me buy whatever I wanted. She was amazing and I miss her everyday!!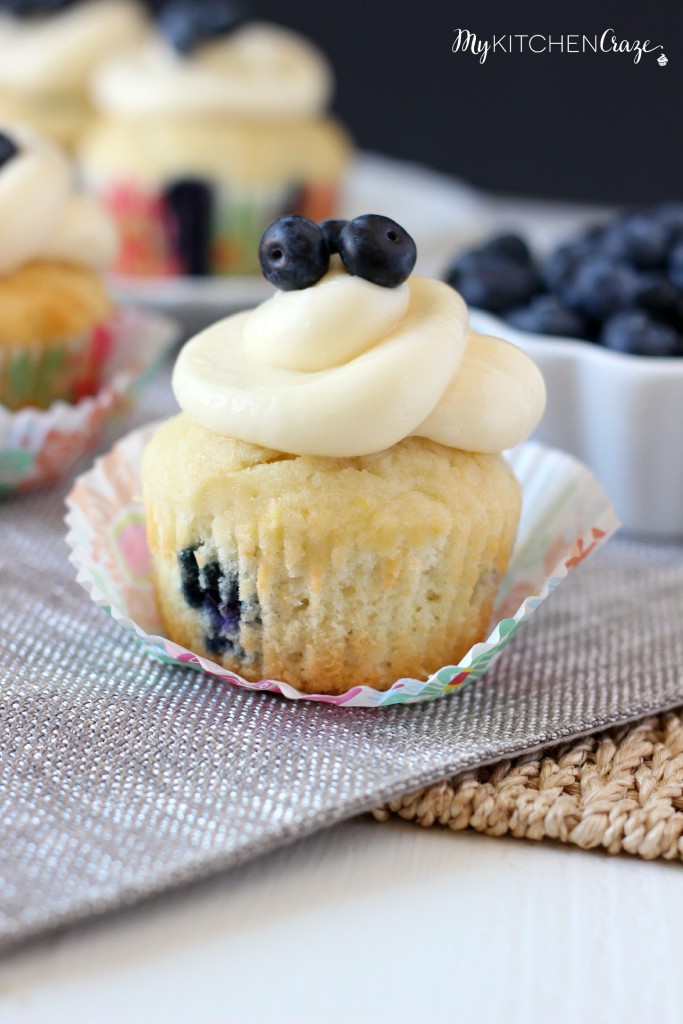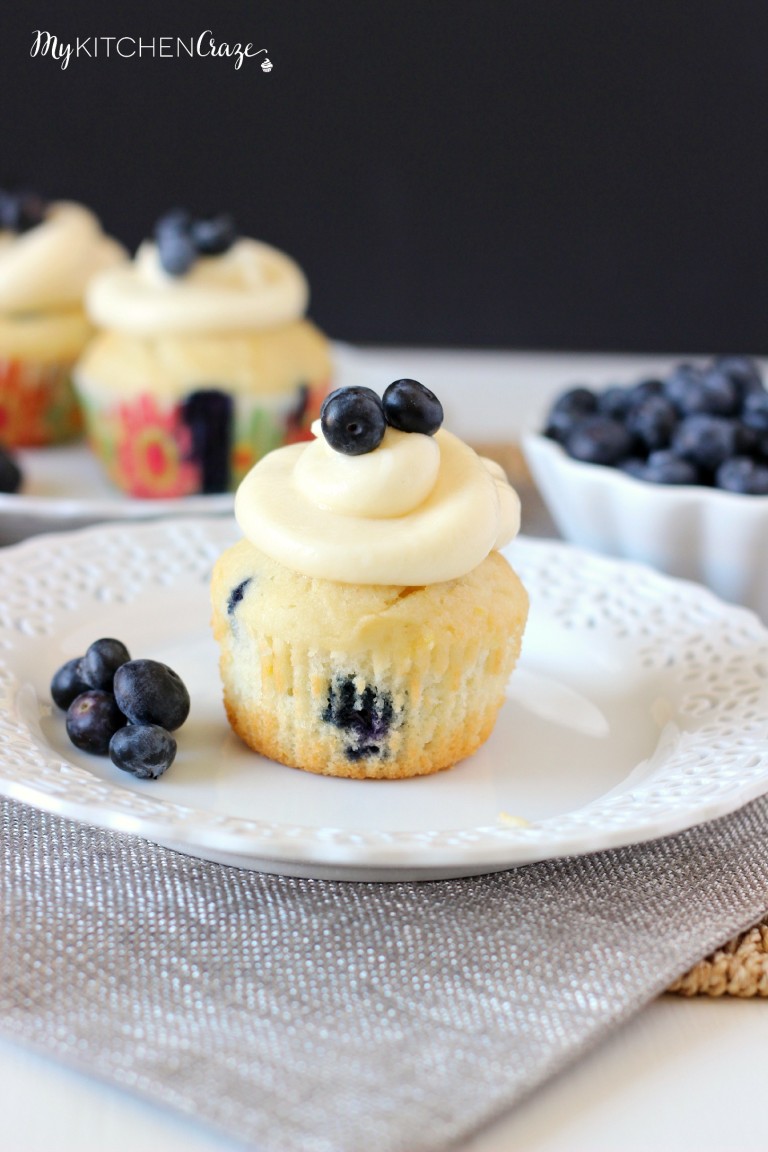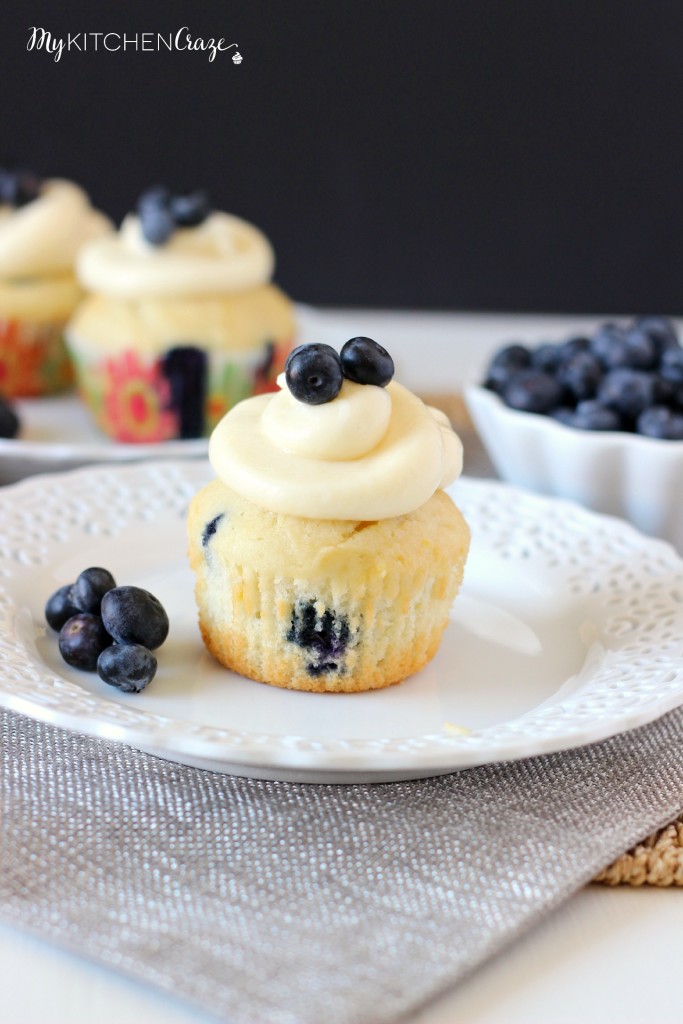 On to these Lemon Blueberry Cupcakes. I made these a few weeks ago and knew I wanted to have them for Mother's Day. They're so light and airy  and have the perfect amount of blueberries and lemon zest. The cream cheese frosting adds such a great flavor and completes them.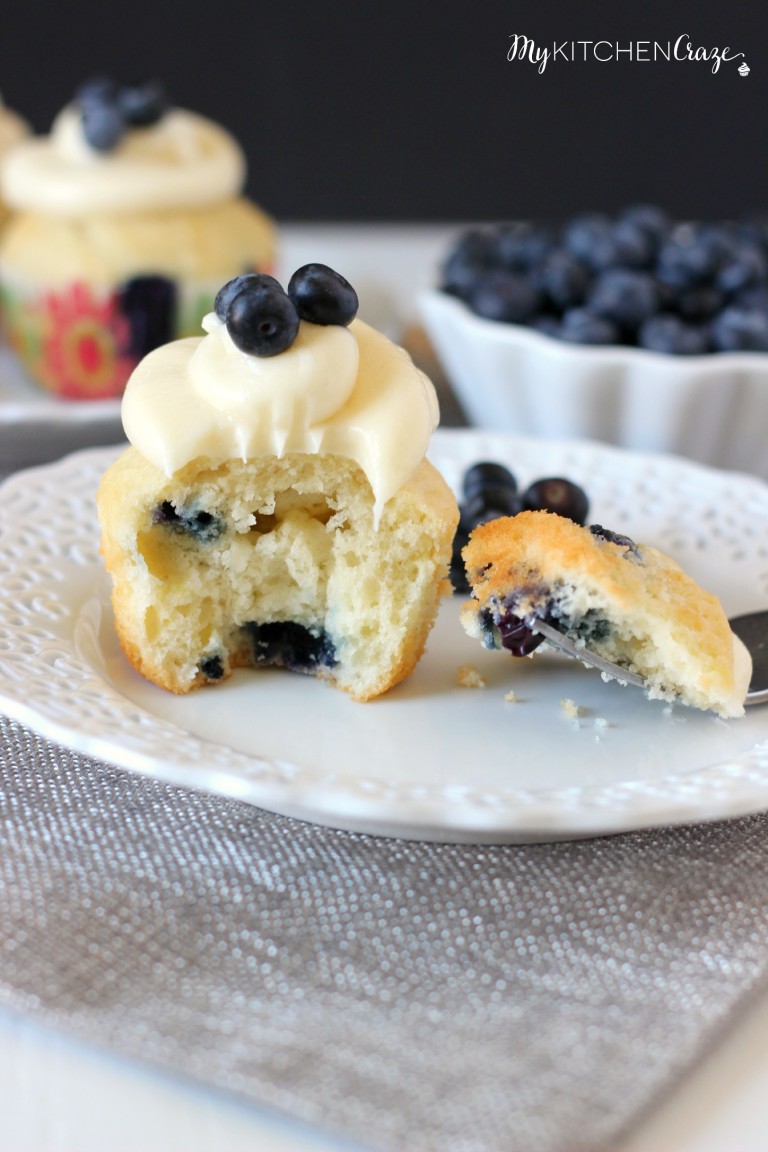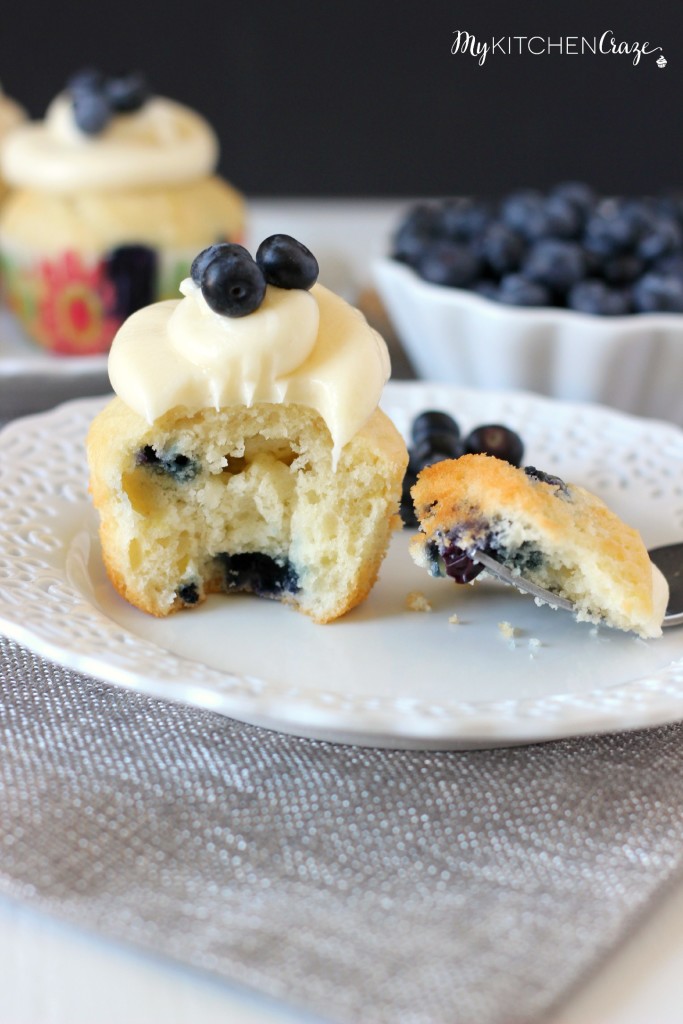 My hubby kept calling these muffins and I kept telling him, " Honey these are cupcakes, not muffins. Anything with frosting is considered a cupcake, not a muffin." He was still calling them muffins, until they were gone. Silly man. But cupcake or muffin, these babies are delicious and one of the best cupcakes I've ever made or eaten!! I hope you made them soon and love them as well. 😉
Lemon Blueberry Cupcakes
Author:
Prep time:
Cook time:
Total time:
Ingredients
[b]Cupcakes:[/b]
3 1/2 cups all-purpose flour
1 teaspoon baking soda
1/2 teaspoon salt
2 sticks unsalted butter
2 cups sugar
3 eggs
1 teaspoon vanilla extract
zest of 1 lemon
2 cups sour cream
1 1/2 fresh blueberries
[b]Frosting: [/b]
1 stick (1/2 cup) unsalted butter, softened
8 oz cream cheese, softened
1/2 teaspoon vanilla extract
2 – 2 1/2 cups powdered sugar
Instructions
[b]Cupcakes:[/b]
Preheat oven to 350 degrees F. Line 24 cupcake tins with cupcake liners. Set aside.
In a large bowl, whisk together the flour, baking soda and salt; set aside.
Add butter and sugar to a stand mixer and mix until light and fluffy. Add eggs one at a time, making sure each egg is fully incorporated, until all eggs are mixed in. Add the vanilla extract and lemon, mix to combine.
Add the flour mixture in 3 parts alternating with the sour cream and ending with the flour mixture. Stir in blueberries, making sure to not over mix or the color will bleed.
Fill prepared cupcake tins with 2/3 cup or 2 heaping tablespoons.
Bake 16-20 minutes, or until toothpick inserted in the center comes out clean.
Transfer cupcakes to a wire rack and let cool completely before frosting.
[b]Frosting: [/b]
Using your stand mixer, cream together the cream cheese and butter, until smooth and fluffy. Add in vanilla extract. Slowly add in the powered sugar until cream cheese frosting is light and fluffy. If the cream cheese frosting is runny you can refrigerate it for 15-30 minutes, until firm. Frost cupcakes.
Serve and enjoy!!
Notes
Recipe Source: [url href="http://www.foodnetwork.com/recipes/lemon-blueberry-cupcakes-with-lemon-cream-cheese-frosting-recipe.html" target="_blank"]Food Network[/url]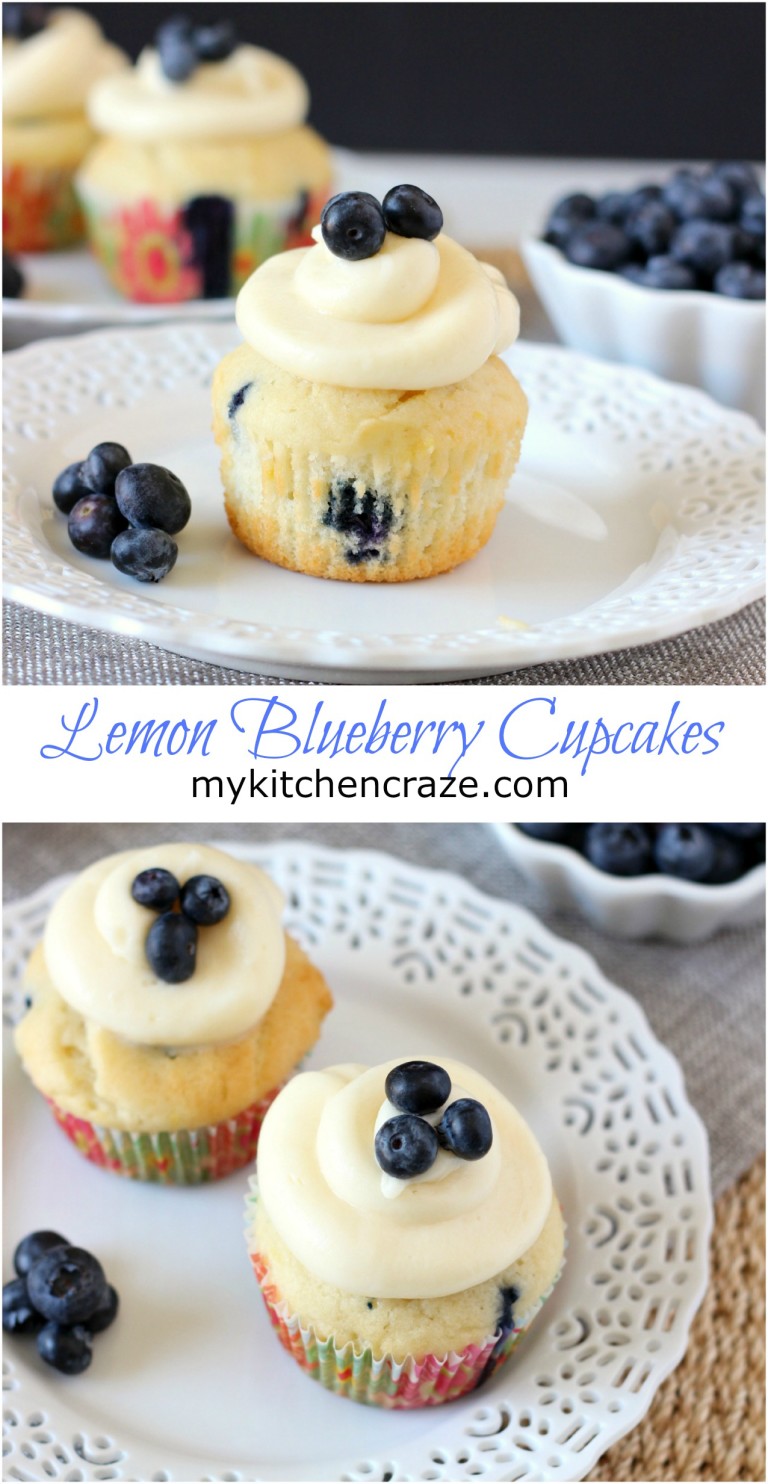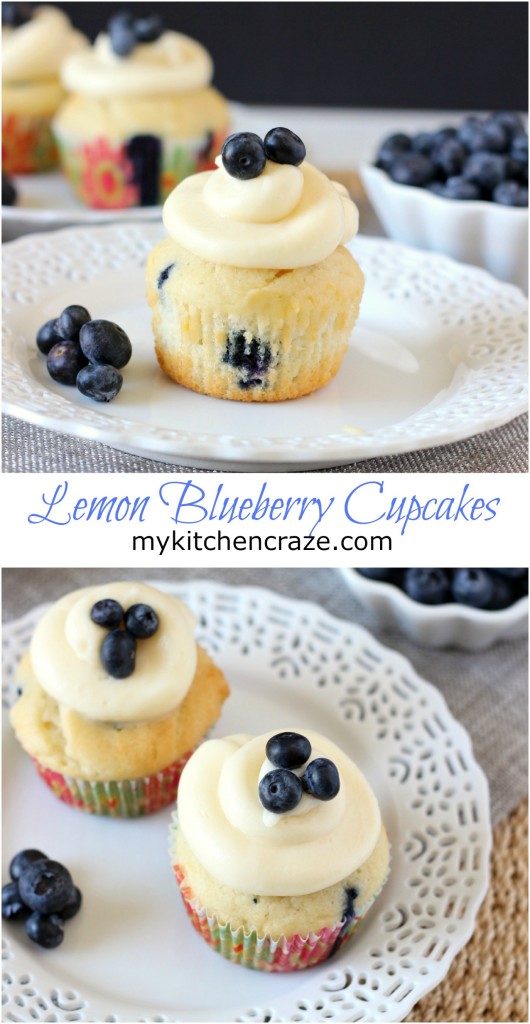 Want some more Blueberry recipes? I've got you covered!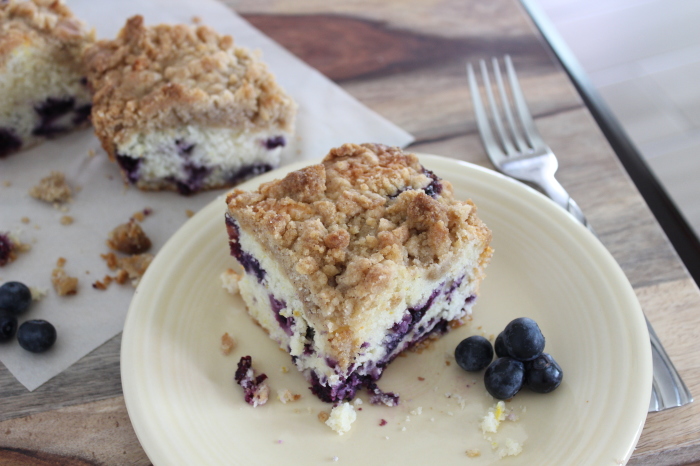 Blueberry Orange Coffee Cake
Blueberry Scones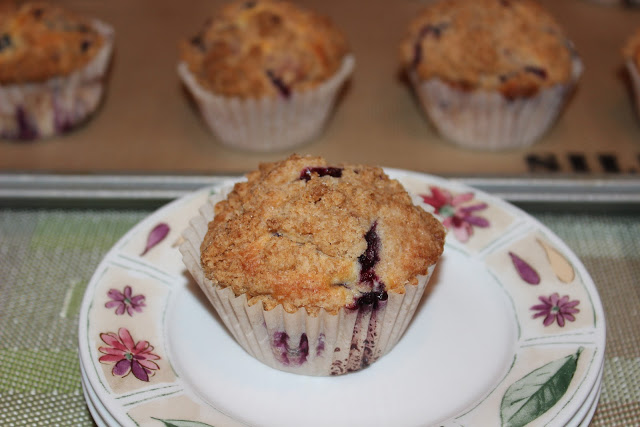 Blueberry Crumb Muffins
Favorite Bloggers Blueberry Recipes:
Blueberry Lemon Sweet Rolls by Fake Ginger
Baked Blueberry Donuts with Blueberry Glaze by Mariah's Pleasing Plates
Blueberry Peach Crisp by Pumpkin 'N Spice