Spinach Artichoke Dip
Happy Friday everyone!! Yay it's Friday and weekend time. What do you all have planned? This is the start of spring break for my kiddos so I think we'll just relax and do nothing. Doesn't that sound like heaven?
Since it's Friday and I'm sharing this awesome recipe, I wanted to tell you the story behind it. First off let me tell you that this Spinach Artichoke Dip is perfect for your Easter brunch or family night, or just because you are craving some creamy cheesy spinach artichoke dip.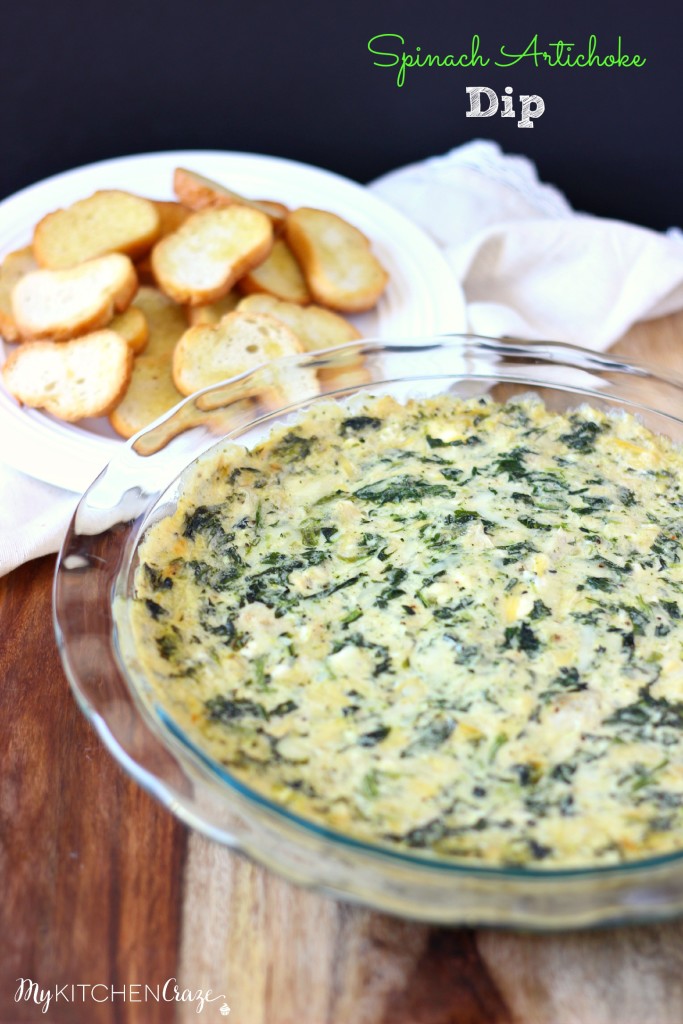 I know you wouldn't believe me unless I told you. I did not cook and knew nothing about cooking when I was younger. I knew nothing!! I never made recipes like this meatloaf, or these cupcakes, or even this pasta. It just wasn't in me back then.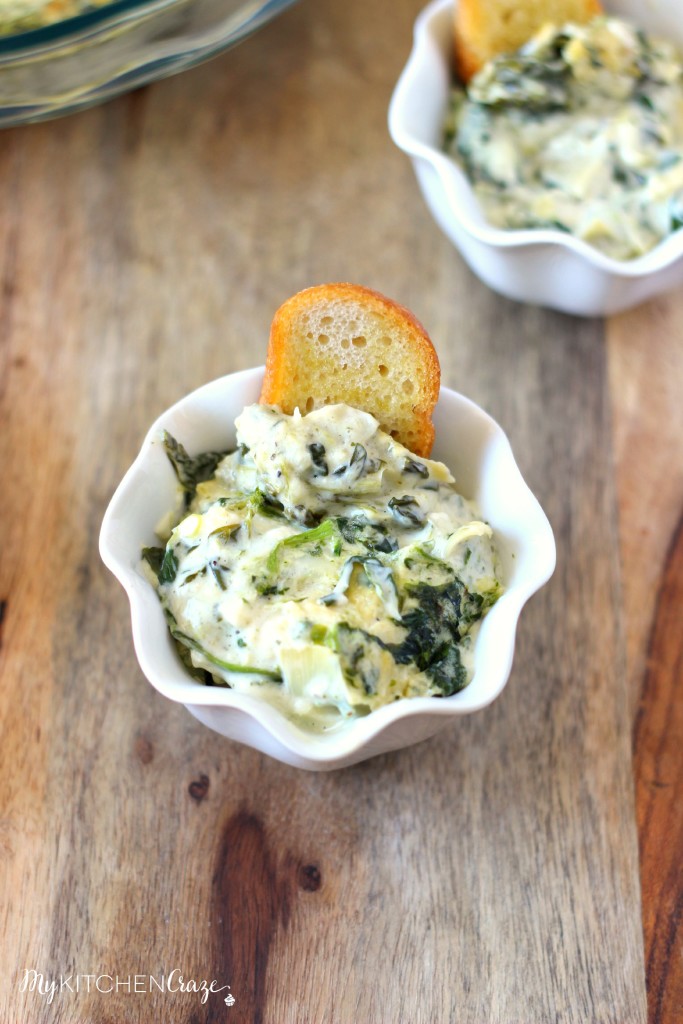 It was family night a few years back and family night was something my mom came up with when her kids just got to busy to come together on a normal basis. Once every few months we would come together, bring food, hang out and just be together. It's amazing and we still do it till this day. Maybe not as often as we should.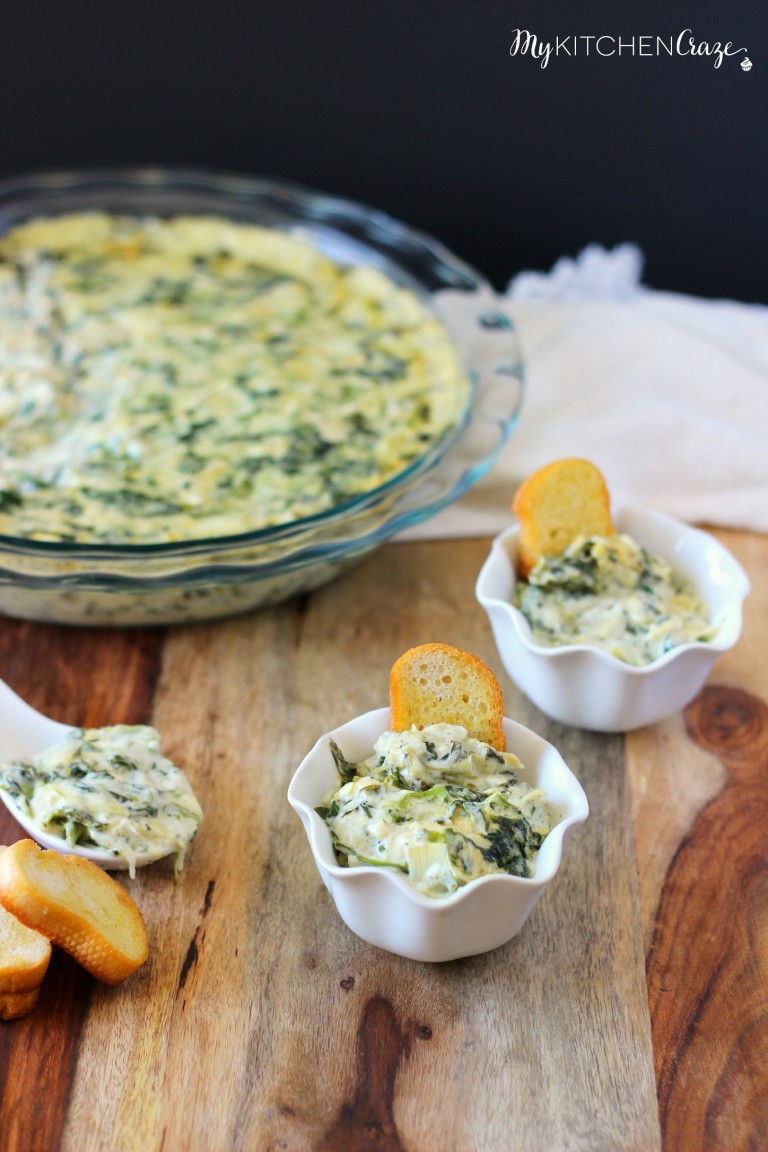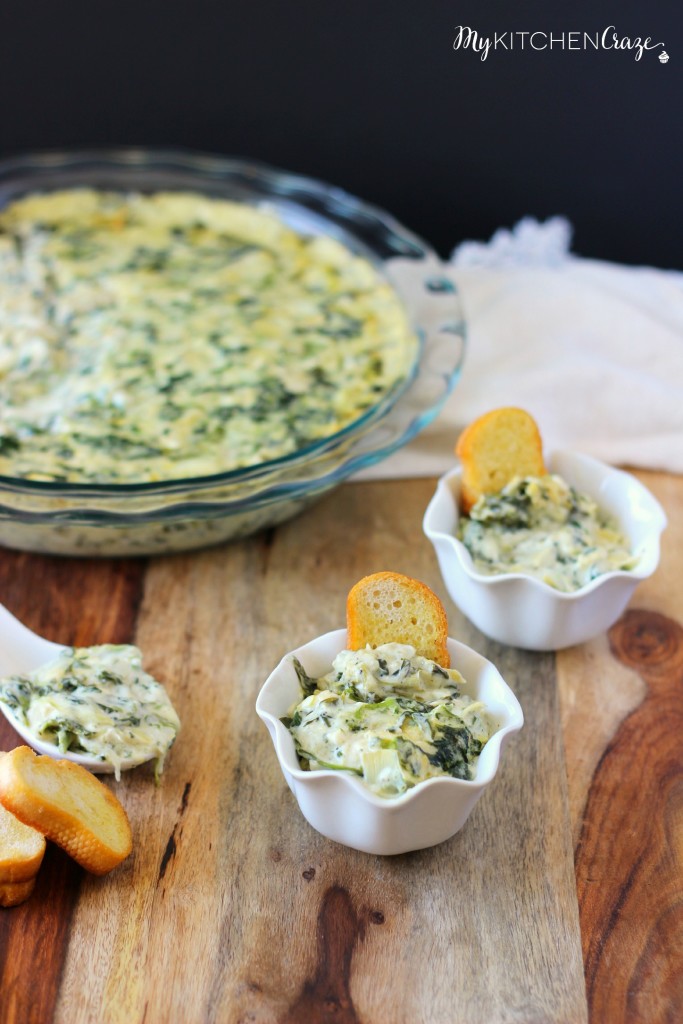 On this particular day, I think I was in charge of the main course. My sister was in charge of the appetizer. I remember making spaghetti. Easy Peasy. Can't mess that dish up. Well my awesome sister, Crystal brought this Spinach Artichoke Dip and it looked phenomenal. It looked so delicious that it should have been the main course and the spaghetti as the appetizer. 😉
Well the thing was, I didn't eat veggies. So when my sister set down this dip I thought, "well that sucks cause I won't be eating any of that. I don't like artichokes, spinach or cheese." But my sister talked me into trying a bite and I was sold.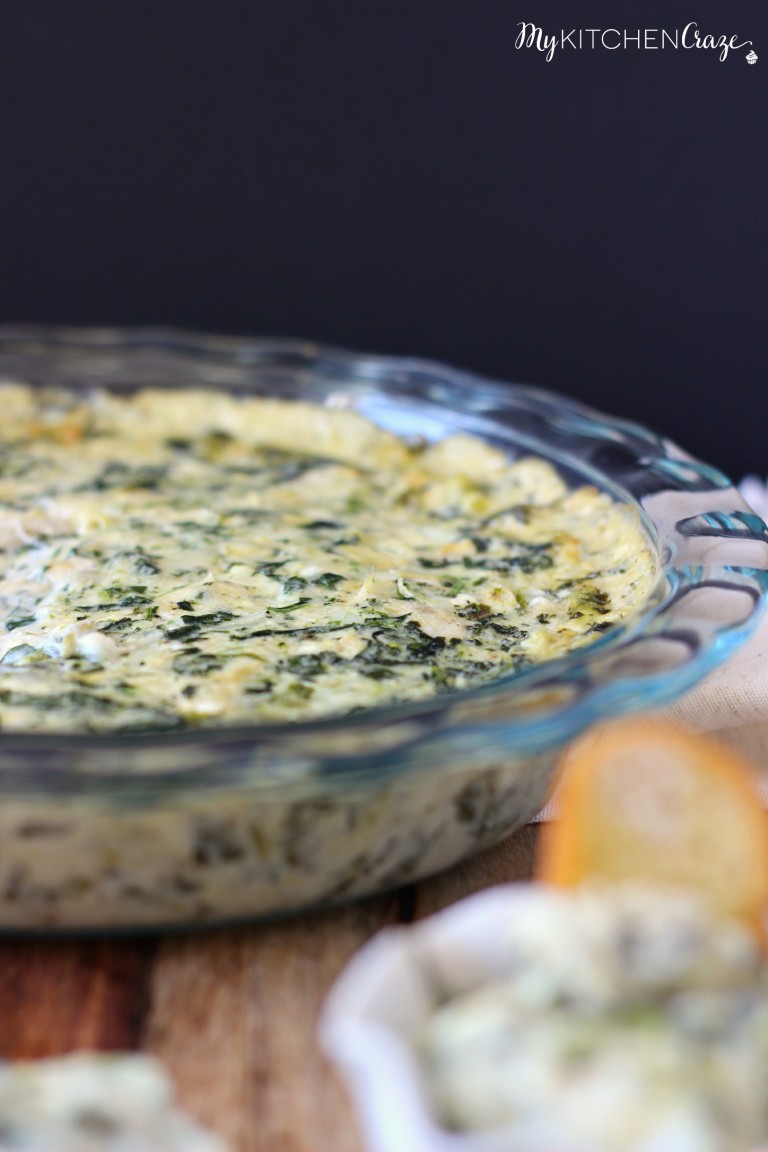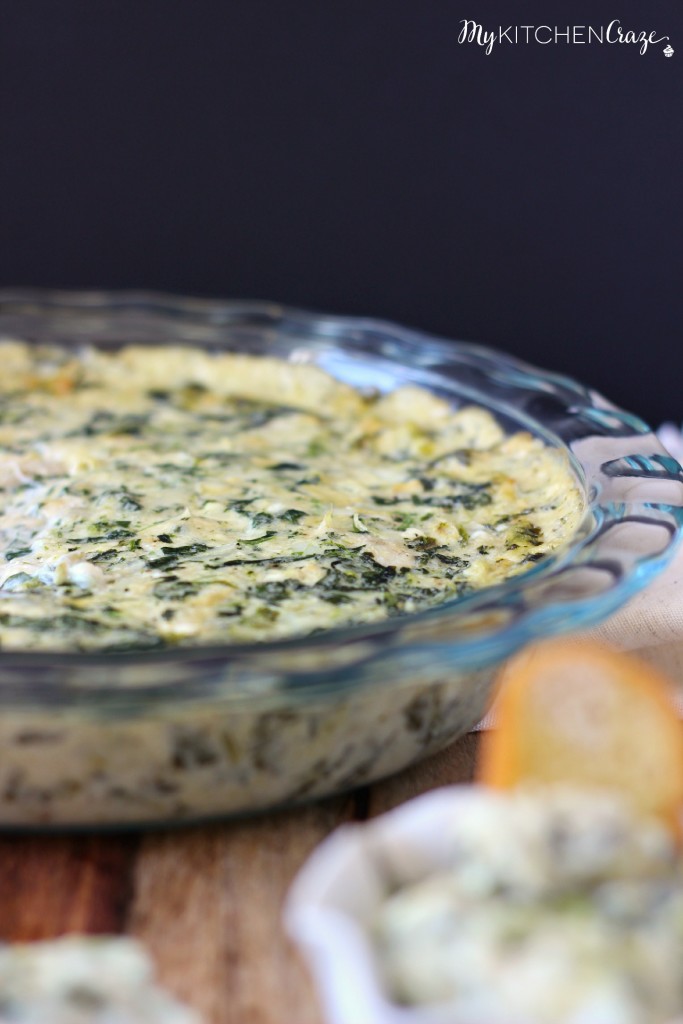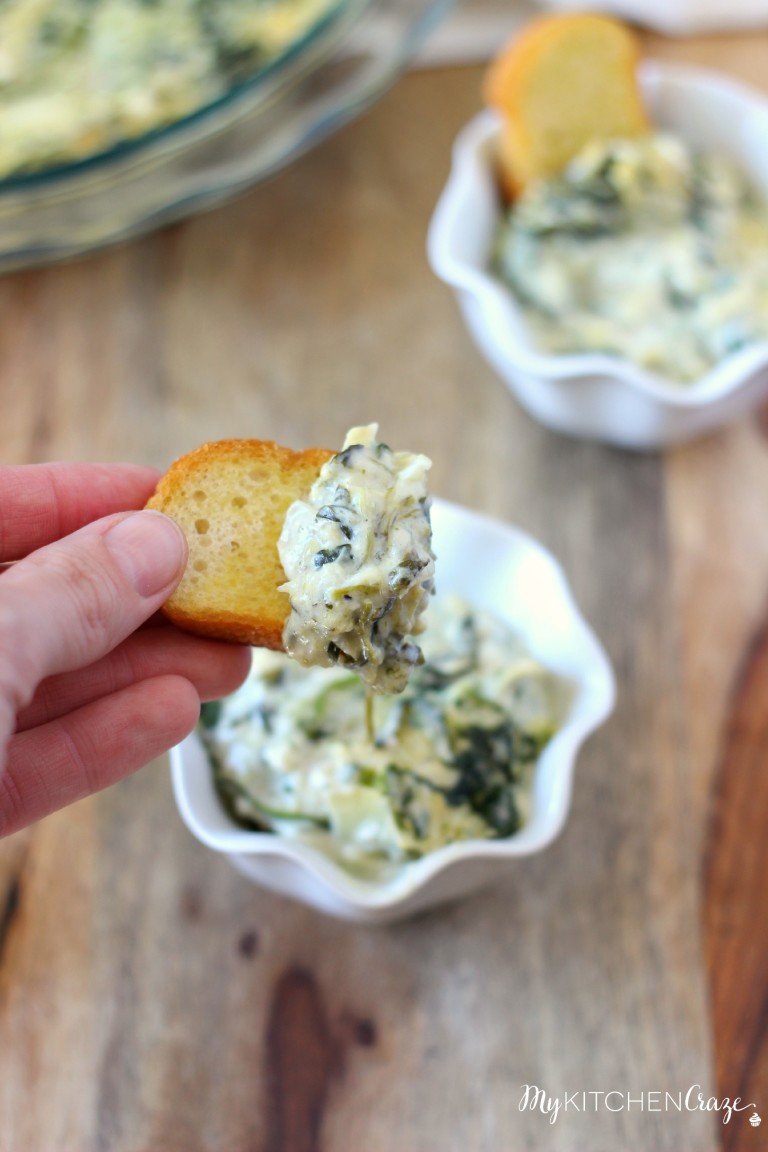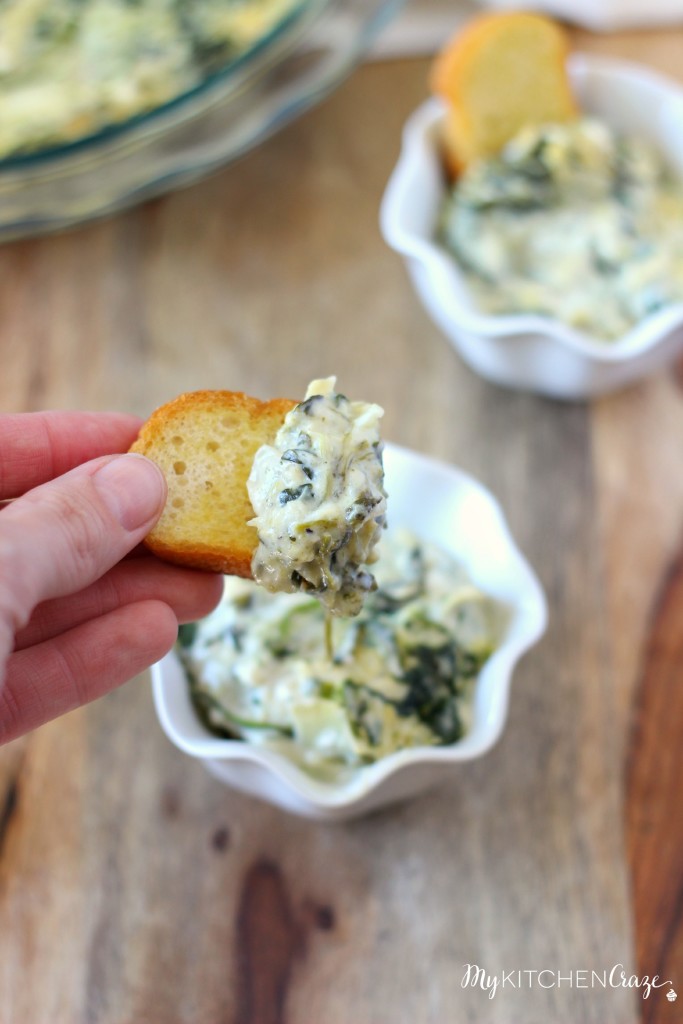 I loved it!! What a great sis I have. She knew I would love it!
This dip is just so tasty. I love the different flavors and I totally don't mind the artichoke (it's chopped up) and the spinach gives it such a great texture. Also the cheeses and garlic blend together so well that it gives you this creamy yumminess. This is a super-duper easy recipe to make too. Just throw all 8 (yep you heard me correctly 8) ingredients into a bowl, mix, mix, mix and spoon into a pie plate. Bake for 25 minutes, then serve with some baguette pieces, crackers or even veggies. Whatever suits your fancy. I personally love eating this with a baguette. I like to toast the baguette in the oven with some olive oil for about 5 minutes. Gives it a nice crunch.
This Spinach Artichoke Dip is perfect for any occasion and I hope you'll make it soon!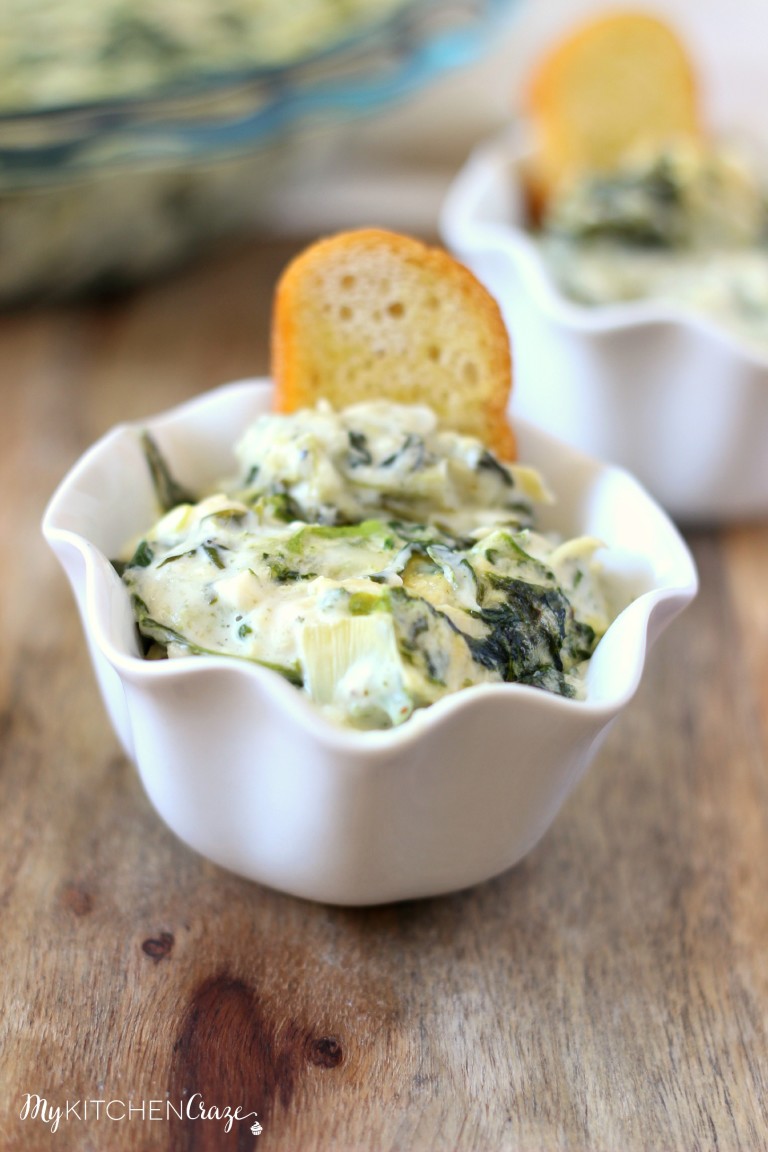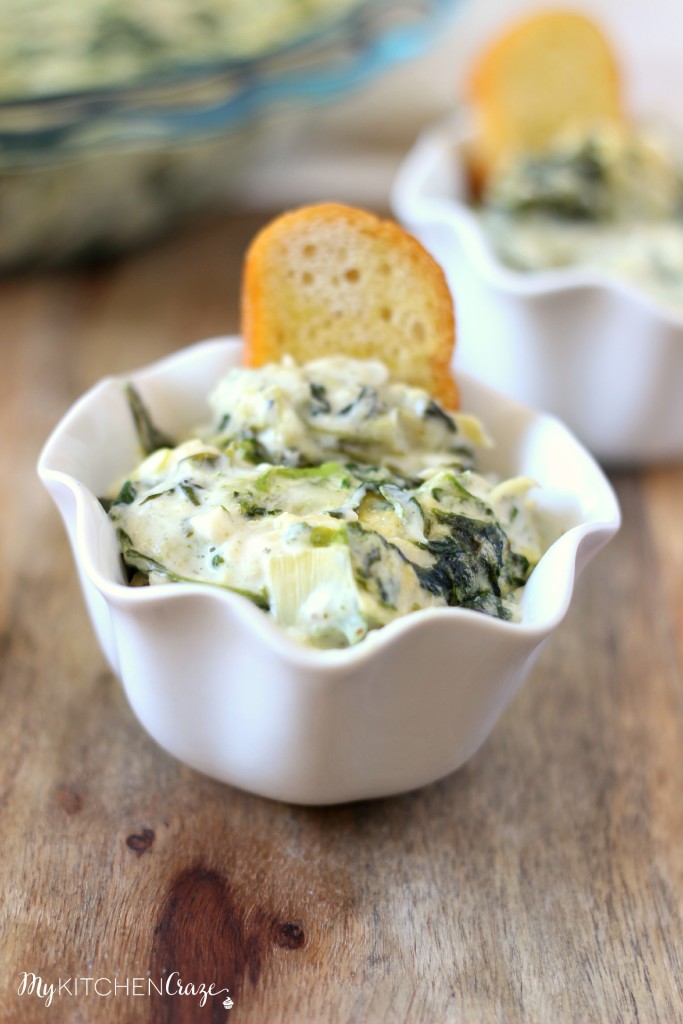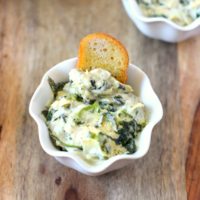 Get the Recipe:
Spinach Artichoke Dip
Ingredients
1

can

,

14 oz artichoke hearts, drained and chopped

1

package

,

10 oz frozen chopped spinach, thawed and drained of excess water

1

jar

,

10 oz Alfredo sauce

1

cup

mozzarella cheese

,

shredded

1 /3

cup

parmesan cheese

,

grated

4-5

cloves

garlic

,

minced

1/2

package

,

4 oz cream cheese, softened

1/4

teaspoon

pepper
Instructions
Preheat oven to 350 degrees F.

Mix all ingredients together in a medium size bowl, until well blended. I always add the cream cheese and mozzarella first and stir those together to break up the cream cheese and make it smooth. Then I add the remaining ingredients.

Transfer mixture to a 9 or 10-inch pie pan or baking dish if you don't have a pie pan.

Bake 20-30 minutes, or until lightly browned on top.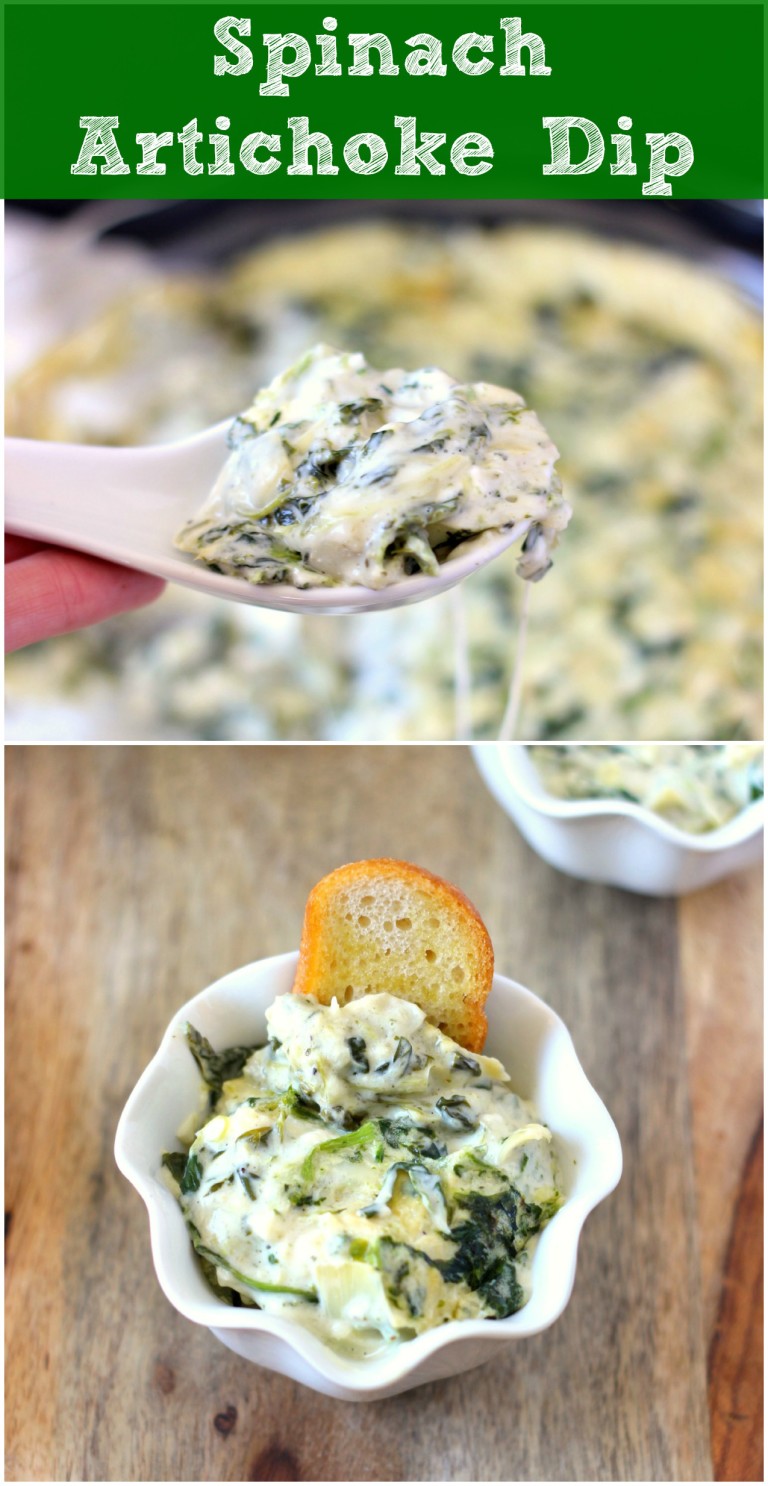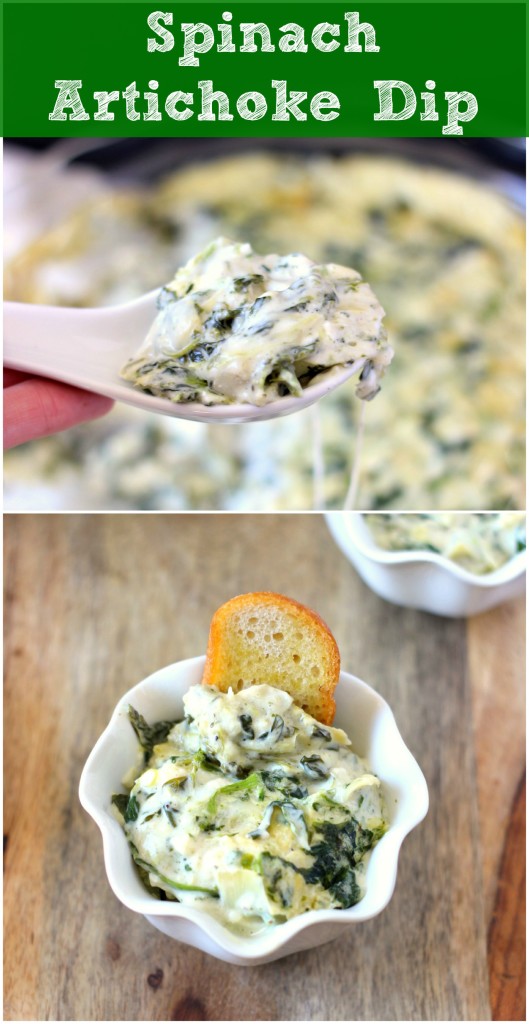 Are you guys on Yummly? If not then you need to check it out. It's a great way to see some delicious recipes. And My Kitchen Craze is on Yummly too. Head over to check out My Kitchen Craze Yummy page and yum some recipes to your recipe box.