Chocolate White Chocolate Chip Cookies
Soft & chewy chocolate white chocolate chip cookies are so good that you'll be making them over and over again!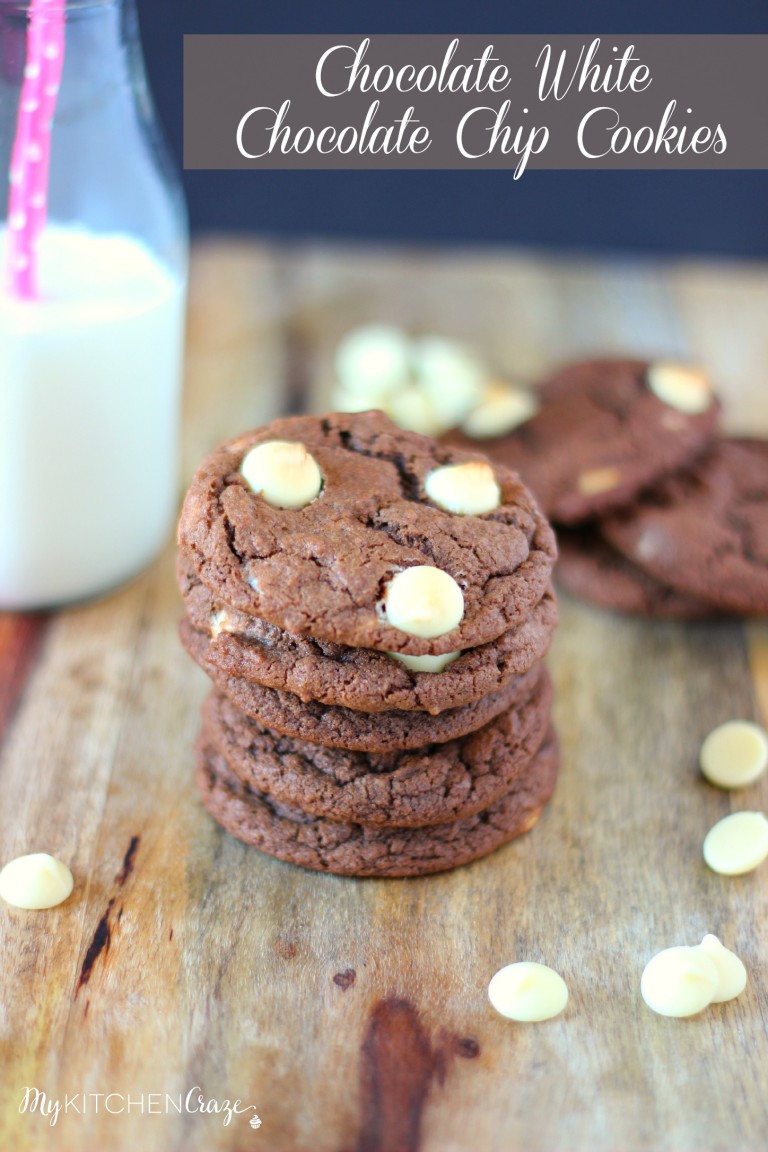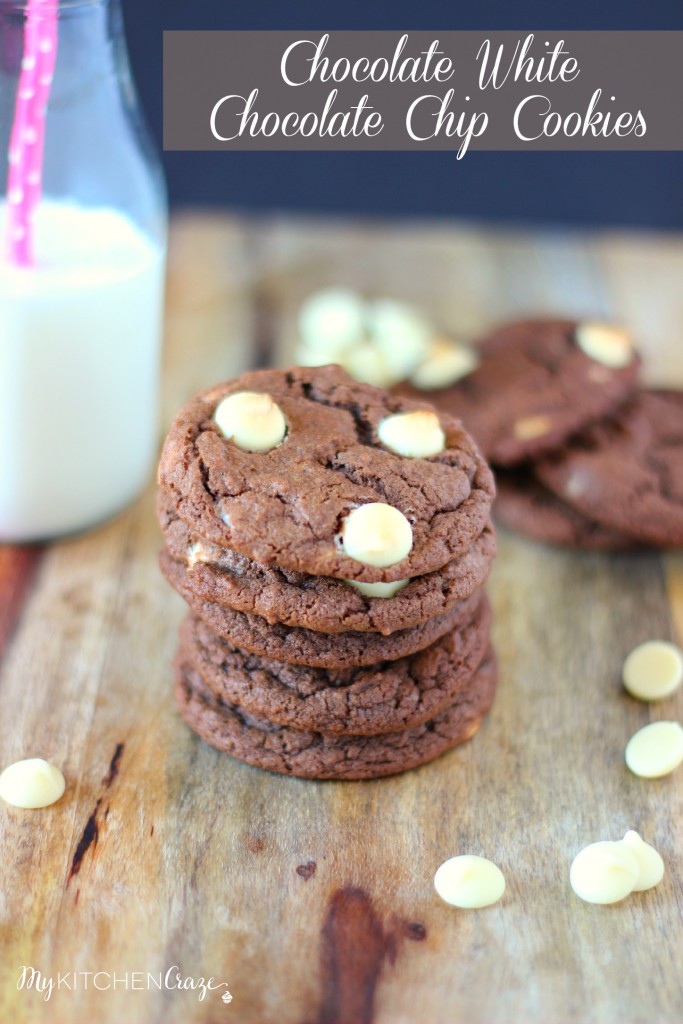 Am I the only one that goes to Subway for their cookies?
Have you ever tried them? They are delicious! I especially love their chocolate white chocolate chip cookies. They're so soft and chewy. So of course I had to replicate them. I couldn't keep going to Subway everyday just for cookies. That would be weird, right?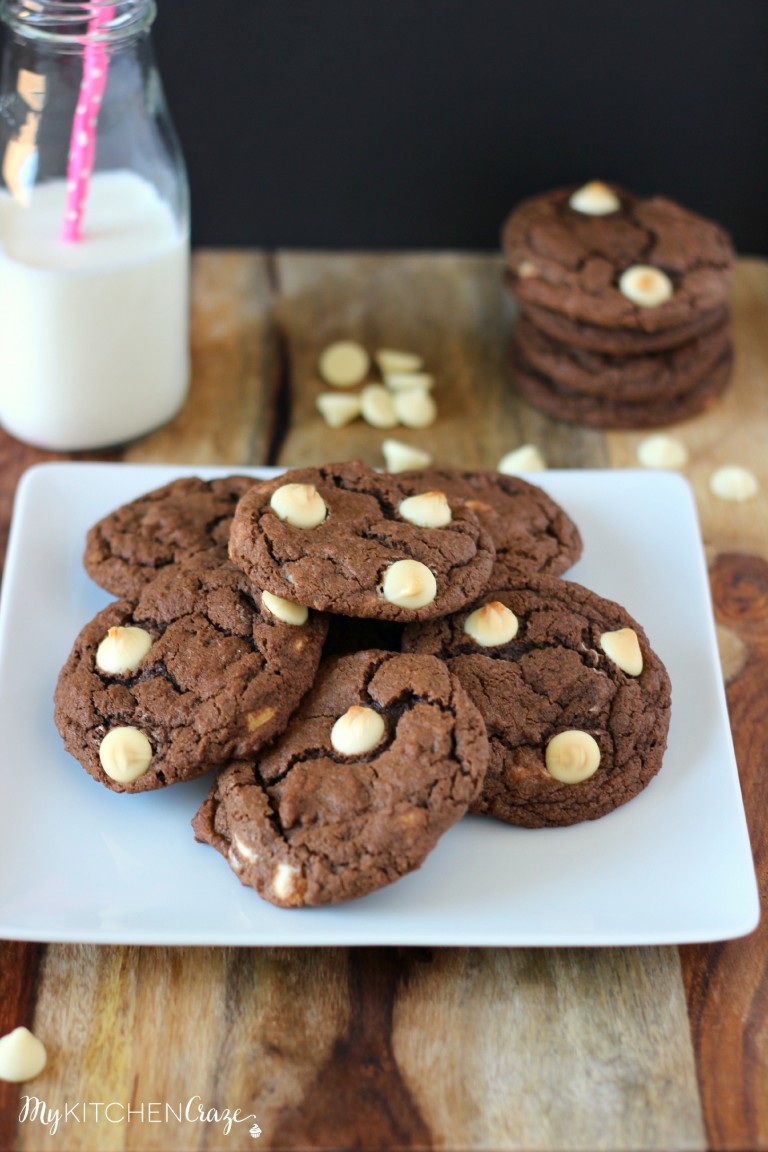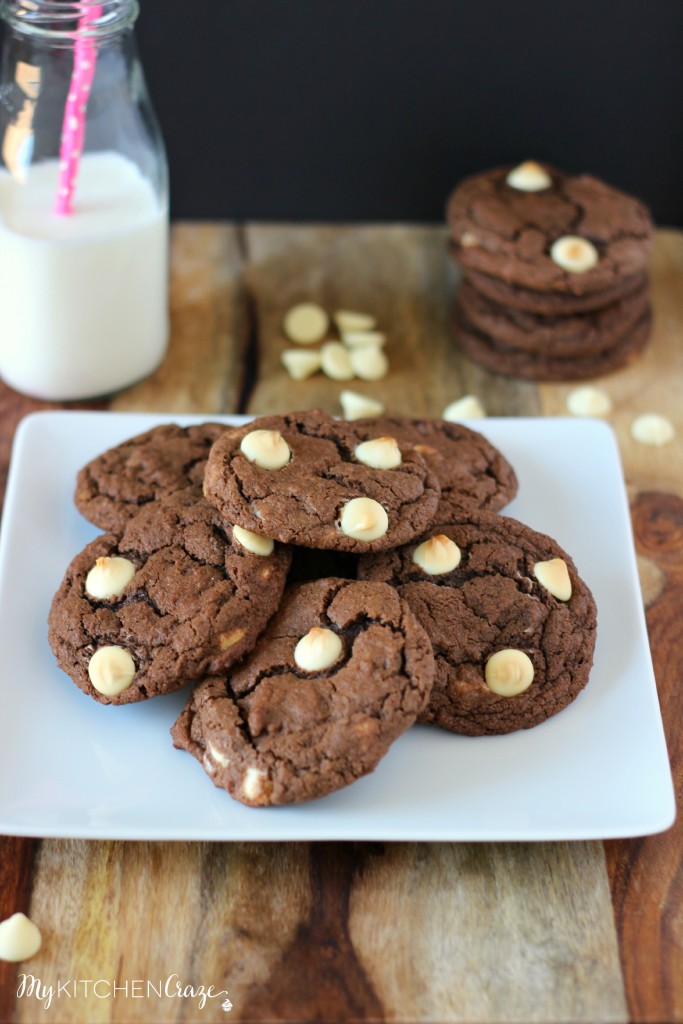 For most chocolate cookies you're gonna add unsweetened cocoa powder. I think unsweetened cocoa powder is an under appreciate ingredient. Did you know you could do so much with unsweetened cocoa powder? You can make these Caramel Brownies, Homemade brownies and all sorts of cakes. Cocoa powder just add a nice rich chocolate flavor that chocolate goodies need to have!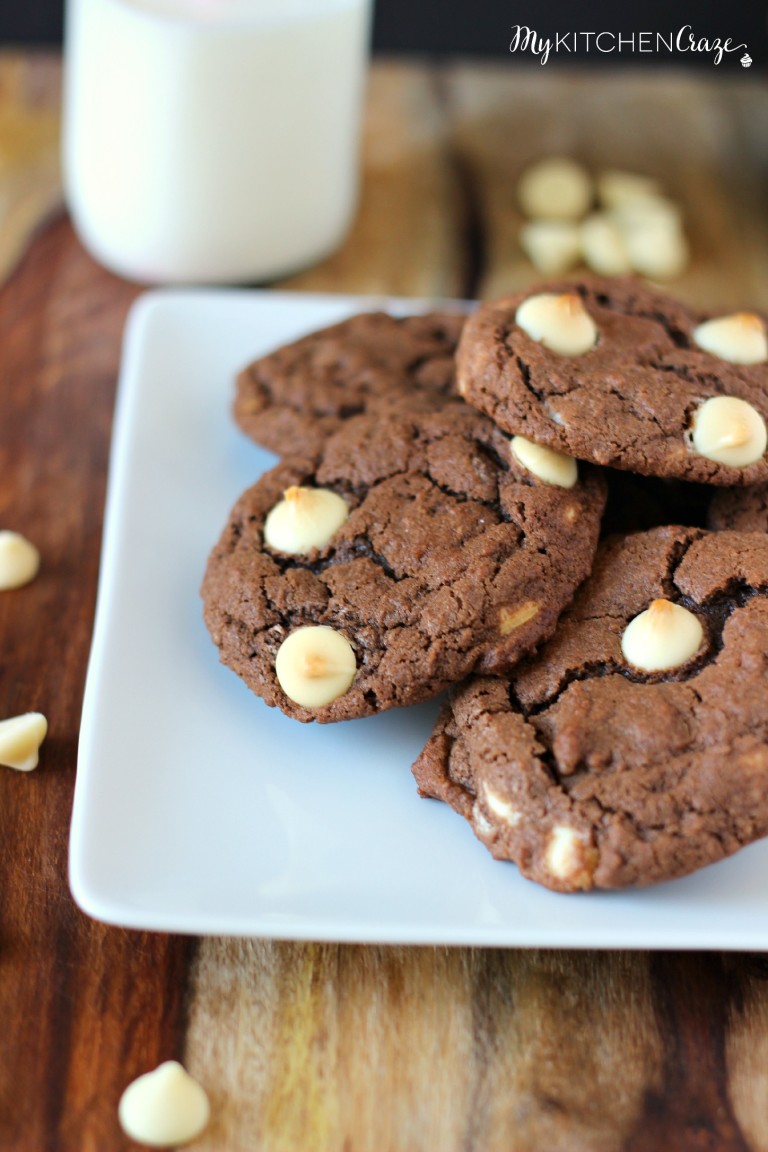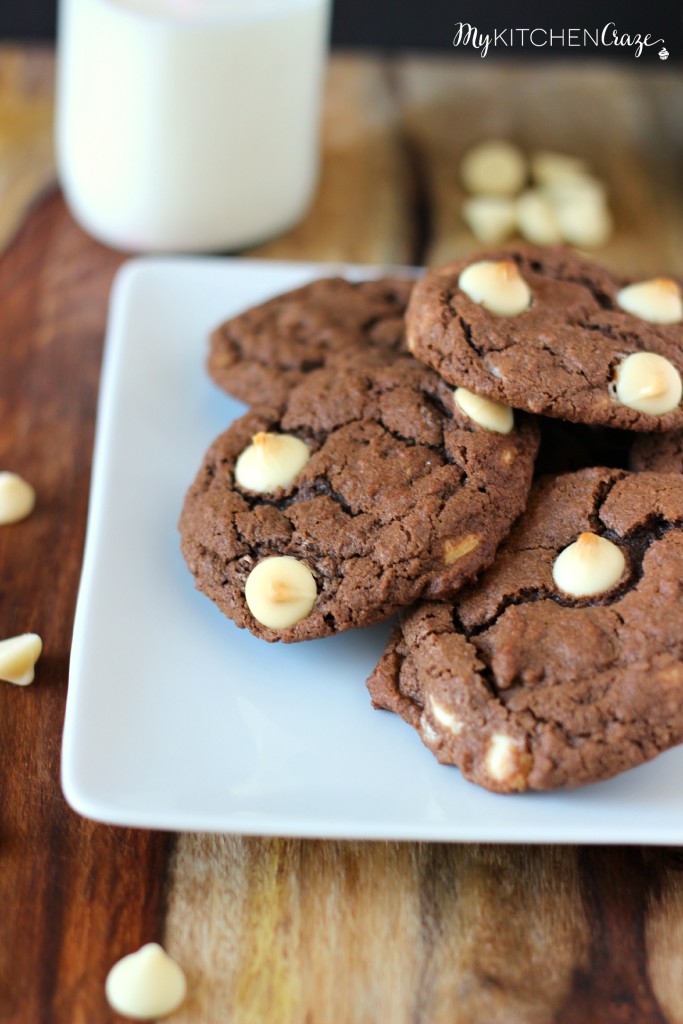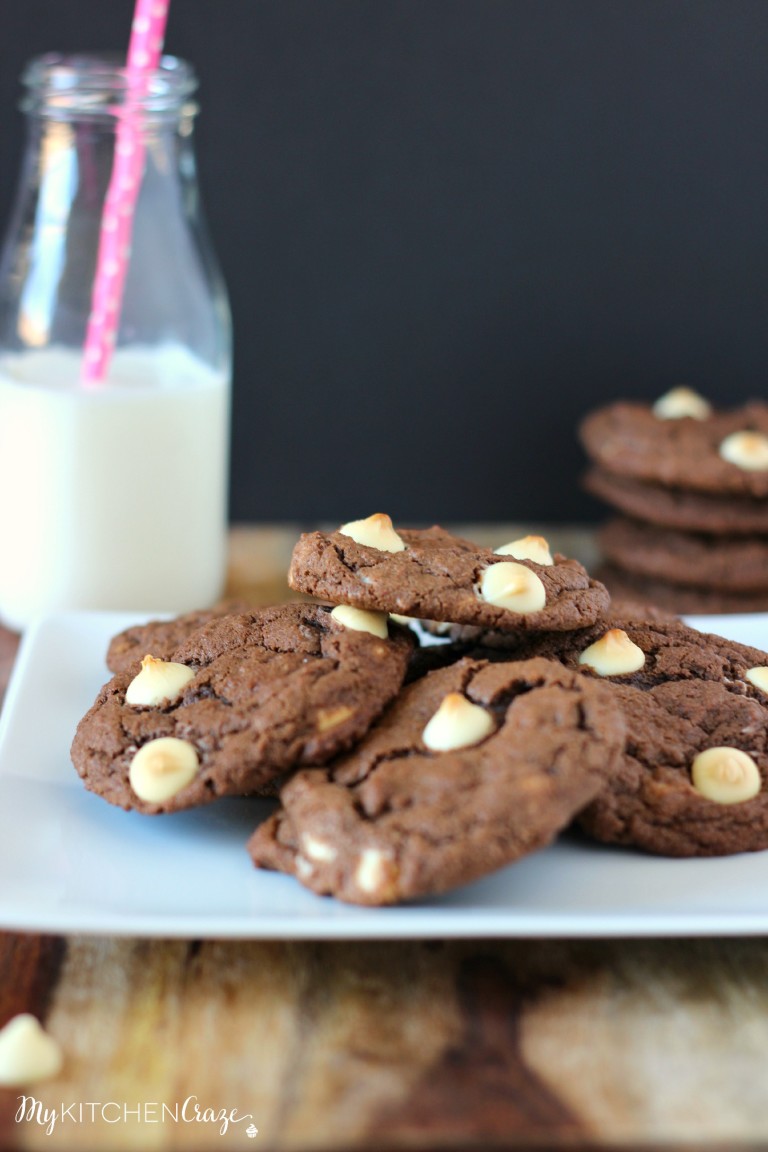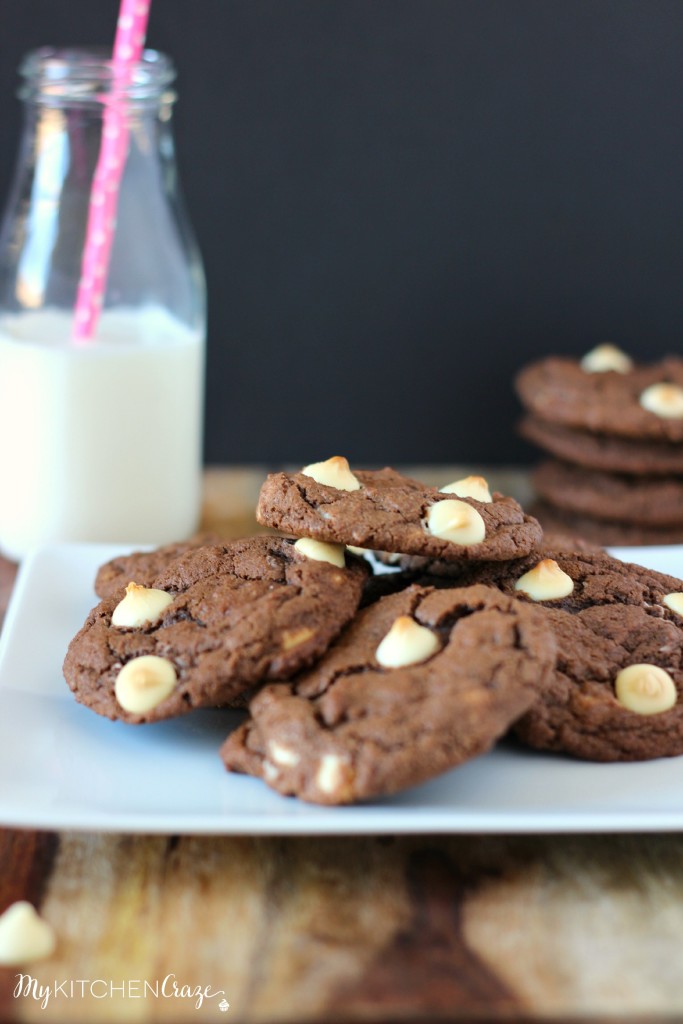 With the being said, I went to my trusty chocolate chip cookie recipe and The Food Network to get the perfect chocolate white chocolate chip cookie recipe. I wanted these to have a soft center, but crunchy edges. The key to having soft chewy cookies is taking them out of the oven when they look undercooked. It's actually a hard thing to do because your natural instinct is to let them cook until they look done, but I promise you they're done. You'll love them so much more this way.
The next time you're craving some chocolate cookies, make these and you'll fall in love. You won't have to go somewhere and buy them anymore. Now you can make them yourself.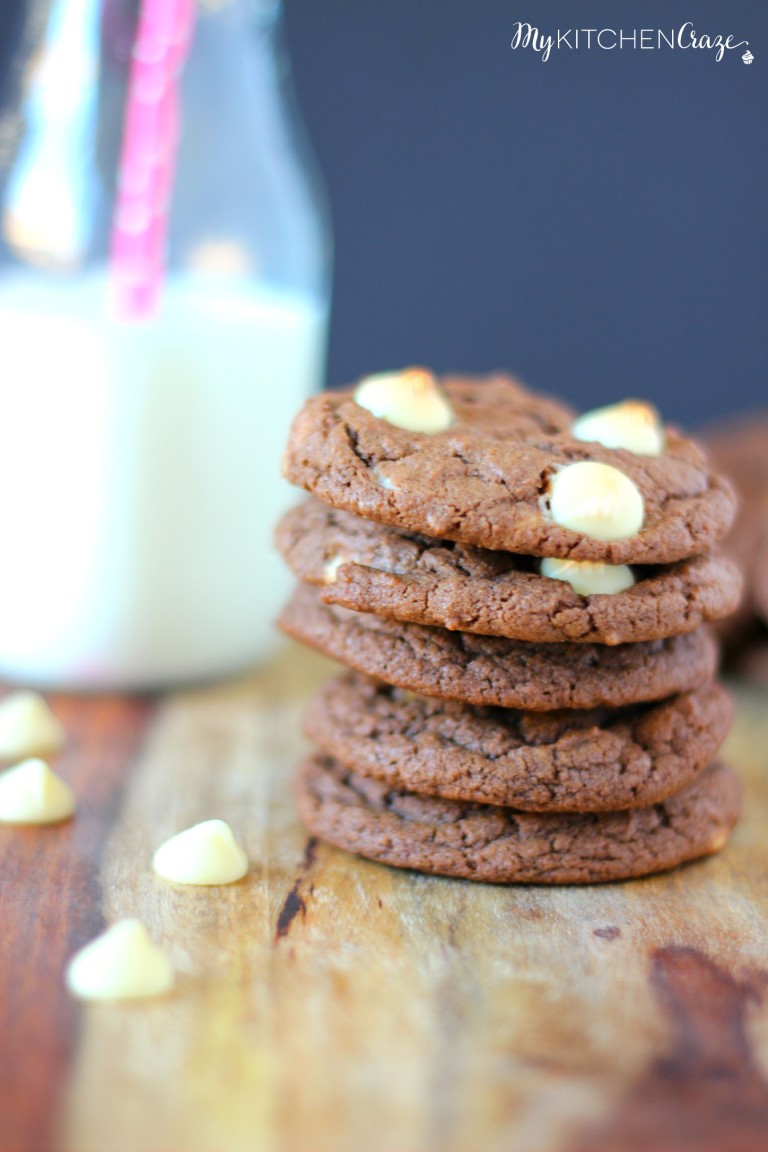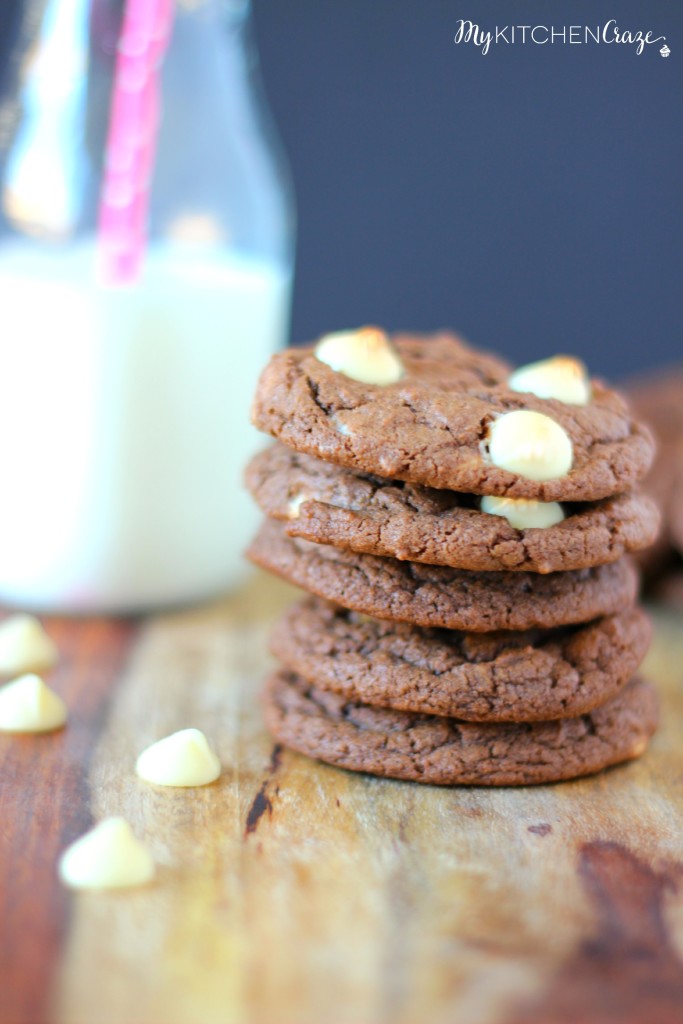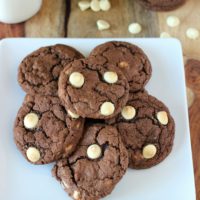 Get the Recipe:
Chocolate White Chocolate Chip Cookies
Ingredients
2 1/4

cups

all-purpose flour

1

teaspoon

salt

1

teaspoon

baking soda

2

sticks

,

1 cup unsalted butter, softened

1

cup

granulated sugar

1

cup

brown sugar

,

packed

2

eggs

,

lightly beaten

1

tablespoon

vanilla extract

1/2

cup

unsweetened cocoa powder

1 1/2

cup

white chocolate chips

1/2

cup

walnuts

,

optional
Instructions
Preheat oven to 375 degrees F. Place parchment paper on two baking sheets; set aside.

In a medium bowl, add flour, salt and baking soda. Whisk together to combine.

Using your stand mixer with the paddle attachment, cream butter and both sugars until fluffy, about 3 minutes. Add eggs, one at a time and mix until fully incorporated. Add in vanilla extract and cocoa powder.

Slowly add the flour mixture to the butter mixture. Mix until just combined.

Using a ladle, stir in the white chocolate chips and walnuts, if using.

Drop dough by the tablespoons onto prepared baking sheets. Bake 10 minutes.

Remove cookies to a wire rack to cool. Enjoy!