Italian Pasta Salad
A simple, yet easy dish to make for those hot summer days. This Italian Pasta Salad is perfect as a side or add some grilled chicken to make it a delicious meal.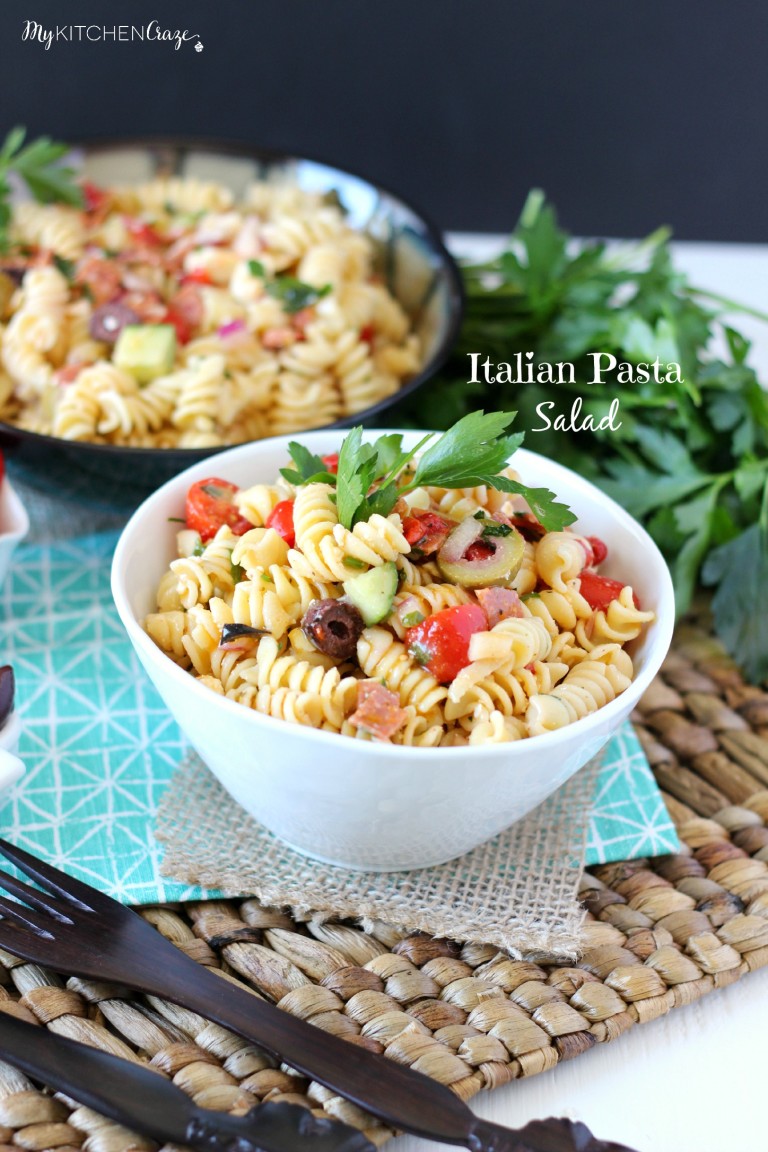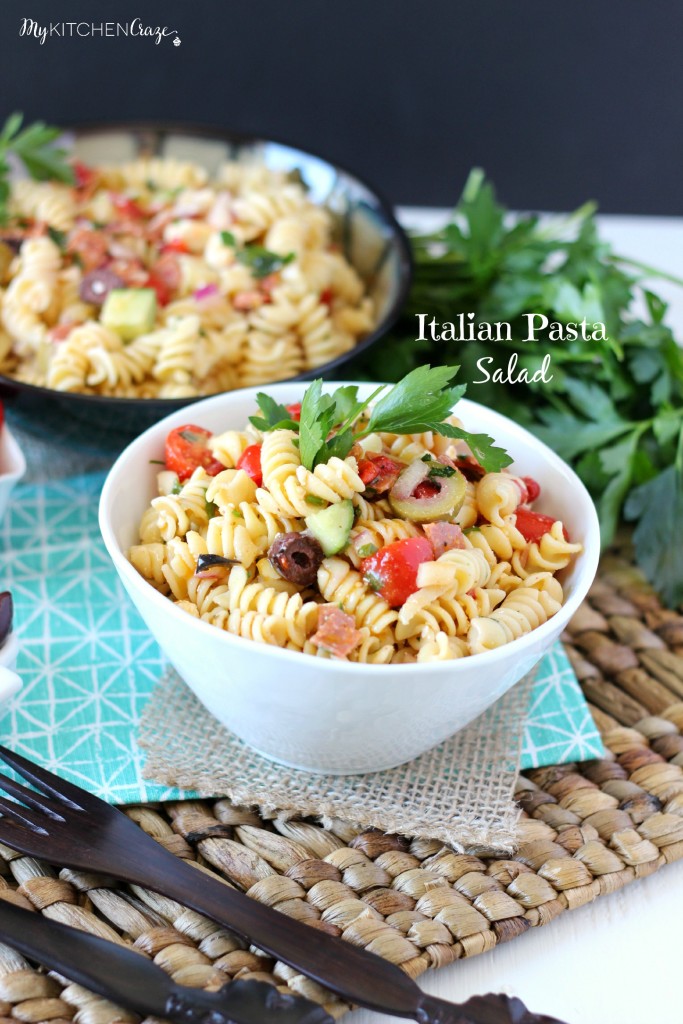 I have a confession to make. I'm burnt out. I'm ready for the kids to be on summer break. I want to only worry about what they want to eat for lunch or if I need to make them shower.
I'm so looking forward to lazy summer days with nothing to do, but just hanging out with the kids. And of course the hubby, whenever he's home. It's nice that the kids are older too. They can entertain themselves and if this mama wants to nap, it's ok because they can handle themselves for a hour or two.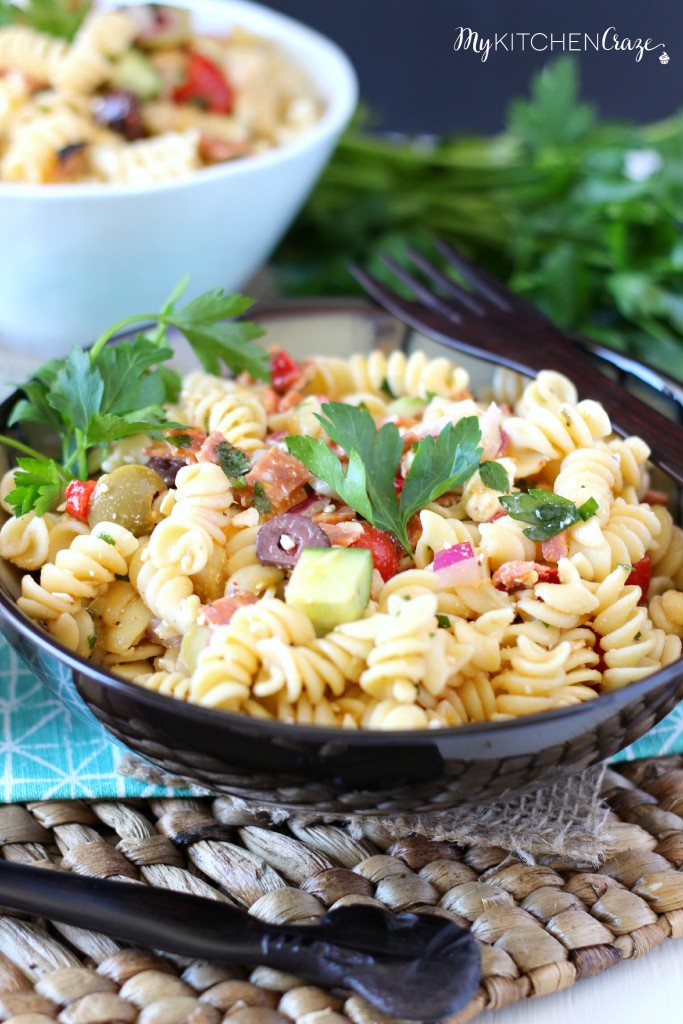 One thing I'm not looking forward to is we can't really BBQ here during the summer time. Well I guess we could but we'd be burning up. 115 is no joke and even stepping out in the sun at that temp has you sweating bullets. Normally if we're craving BBQ food, the hubby will go outside, do his thing and meet us back inside.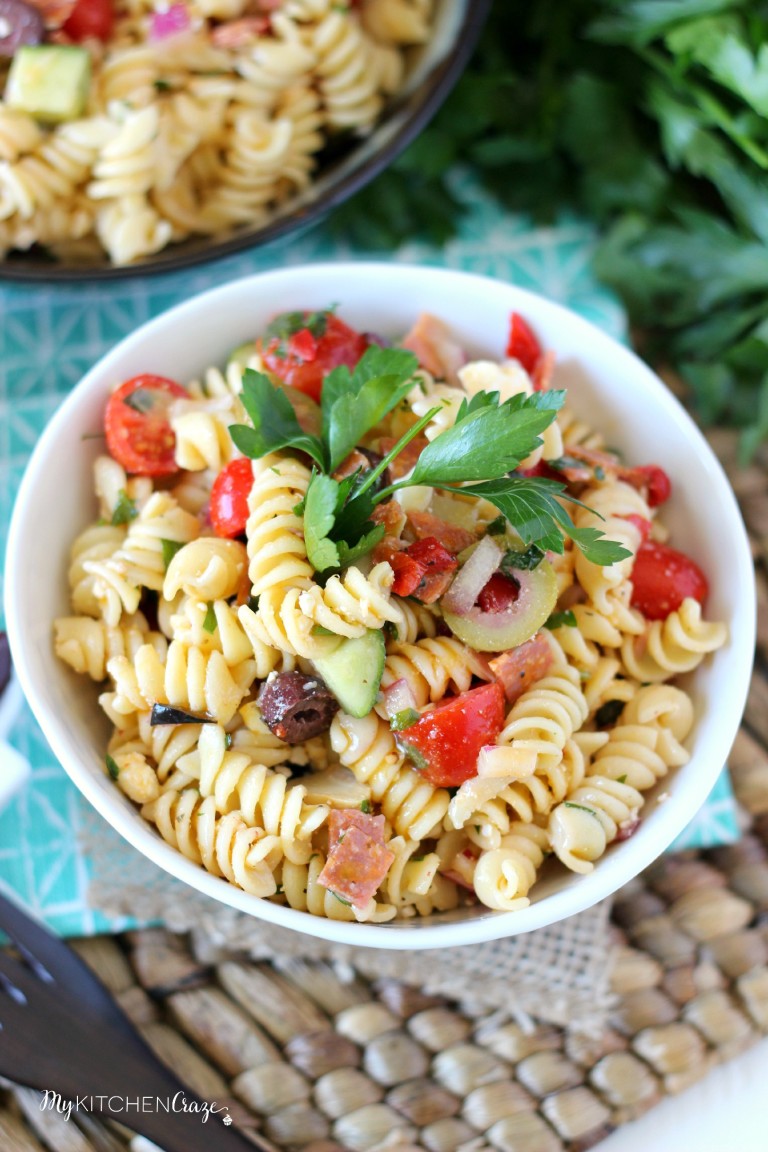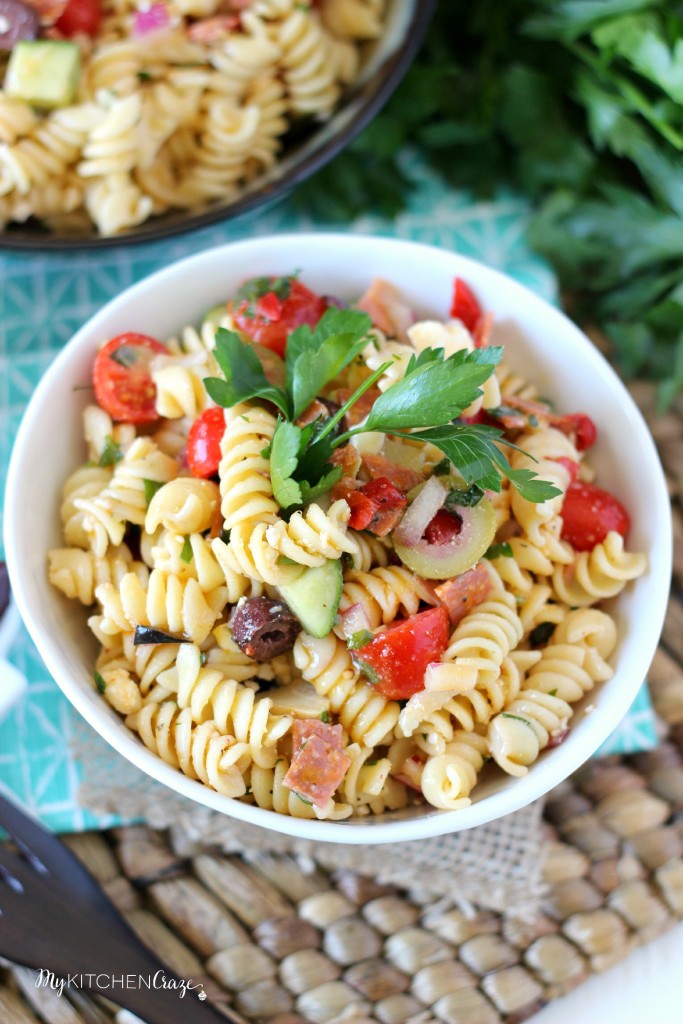 Since I'm a nice wife and want to minimize his time outside, I keep whatever he is BBQ to a minimum. Normally when we BBQ it's steak, potatoes and veggies. I'll have him throw everything on the grill because it's simple, delicious and easy that way. But when it's scorching outside I can't do that. So I like to make simple sides that don't require me to turn on the oven or stove for any length of time.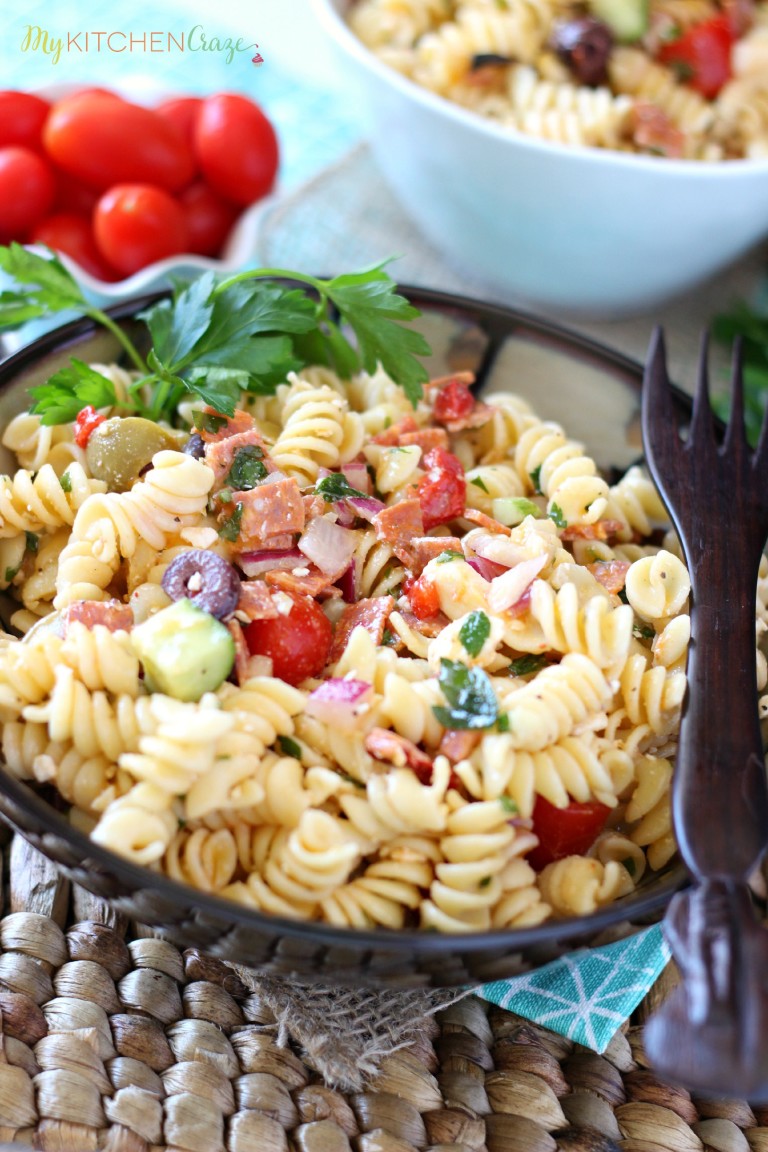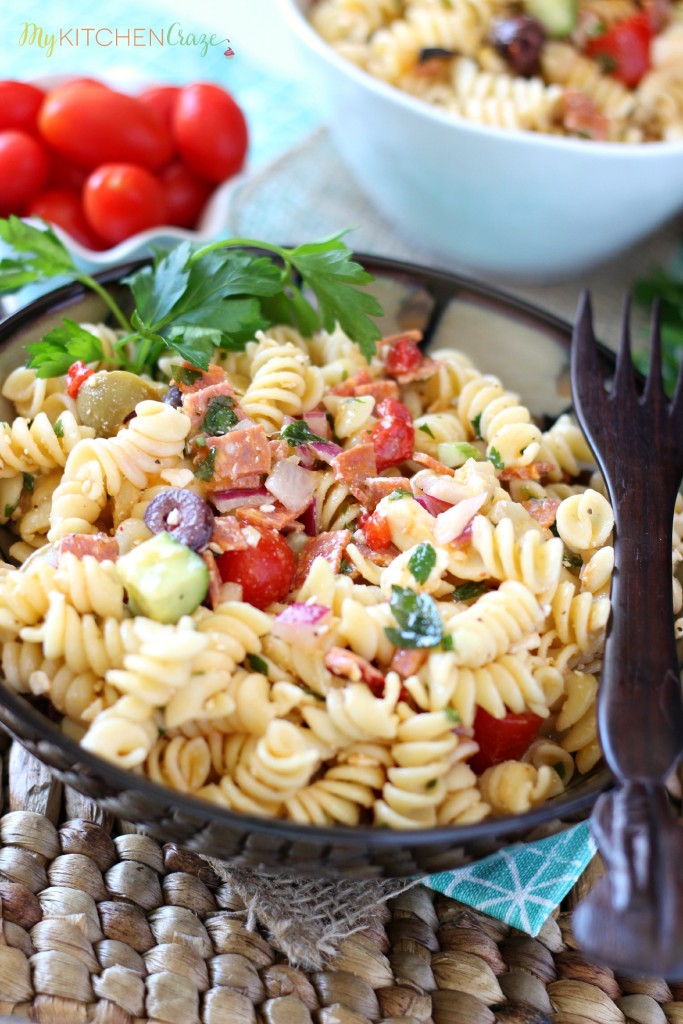 This Italain Pasta Salad is a perfect side dish because it tastes amazing and uses the stove for very little time. I love serving this pasta salad cold, so I'll normally make a huge batch of it, refrigerate it and have it all week as a side. Sometimes I like to throw some chicken on top and make it our dinner.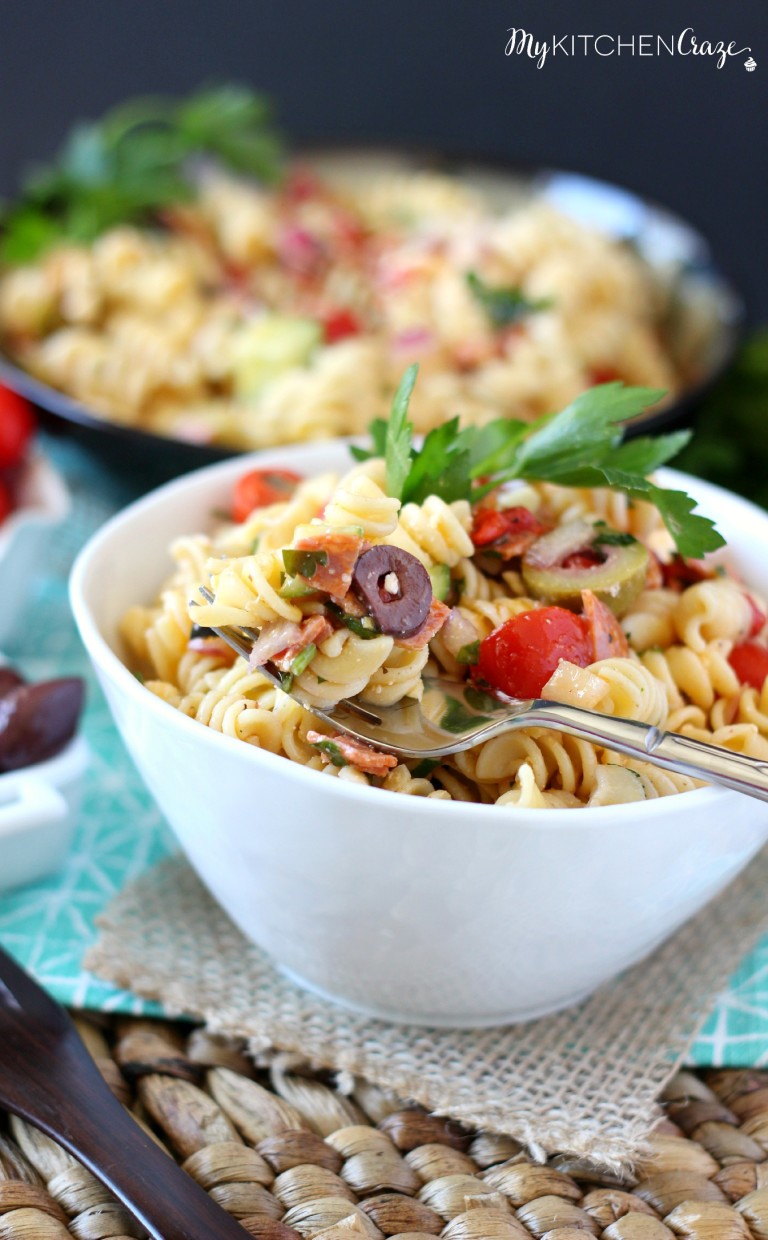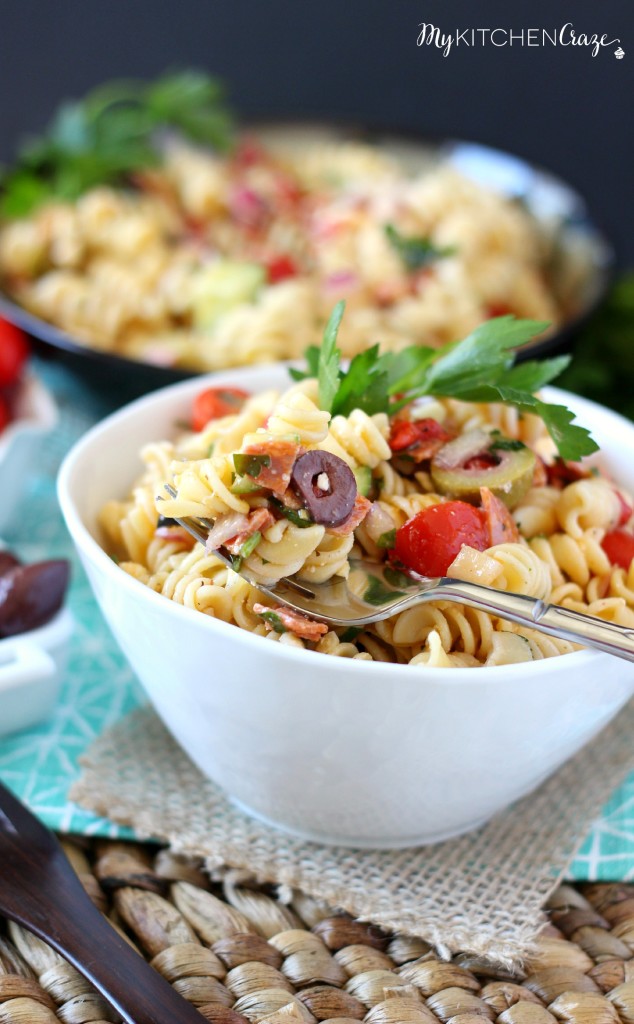 I love all kinds of different foods and one that I'm obsessed with is greek food. Now I know the greek food we have out here is probably not the same as greece, but man oh man do I like our "americanized" greek food. Gyros, greek salads and tzatziki yogurt sauce are some of my favs. And not to mention this pasta salad. It's so light, refreshing and has an abundance of mouth watering ingredients.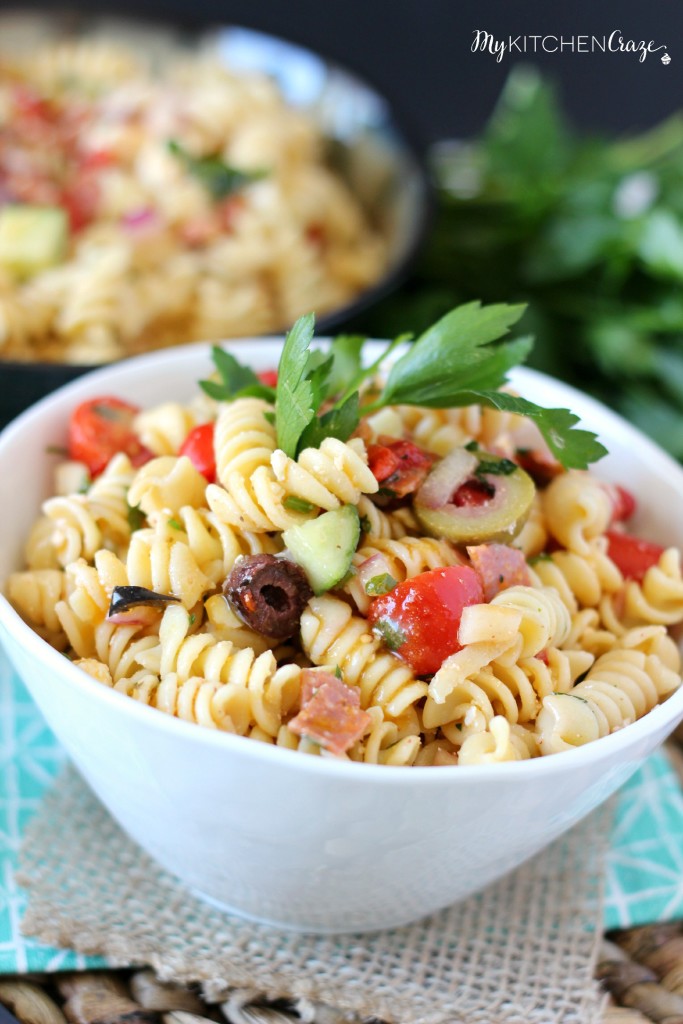 If you're in the mood for some greek flavored food or need an easy side dish, I recommend you try this pasta salad. You're gonna love it! I know it.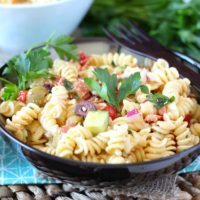 Get the Recipe:
Italian Pasta Salad
Ingredients
3

cups

dried elbow macaroni

1/2

cup

plus 2 tablespoons extra-virgin olive oil

1

cup

Persian cucumber

,

diced

1

cup

cherry tomatoes

,

halved or quartered

1/2

cup

pitted kalamata olives

,

chopped

1/2

cup

roasted red peppers

,

about 1 whole, chopped

1/2

cup

pepperoni

,

chopped

1/4

cup

red onion

,

diced

1/4

cup

artichoke hearts

,

drained and chopped

1/4

cup

fresh Italian parsley

,

chopped

4

ounces

ricotta

,

grated, or crumbled feta cheese

1/3

cup

red wine vinegar

1/4

teaspoon

salt and pepper
Instructions
Bring a large pot of water to a boil. Add the macaroni and cook until al dente. Drain pasta in a colander, rinse with cold water and shake until very dry.

Transfer the pasta to a large mixing bowl and drizzle 2 tablespoons of the olive oil over it. Toss well to coat.

Add the cucumber, tomatoes, olives, peppers, pepperoni, onions, artichoke hearts, and parsley to the bowl. Mix to combine.

In a small bowl or glass measuring cup, whisk together the vinegar, salt, pepper and remaining 1/2 cup olive oil.

Pour mixture over the salad and toss well. Adjust the seasoning if necessary.

Refrigerate the salad for 30 minutes, so the flavors can blend together.

Serve and Enjoy!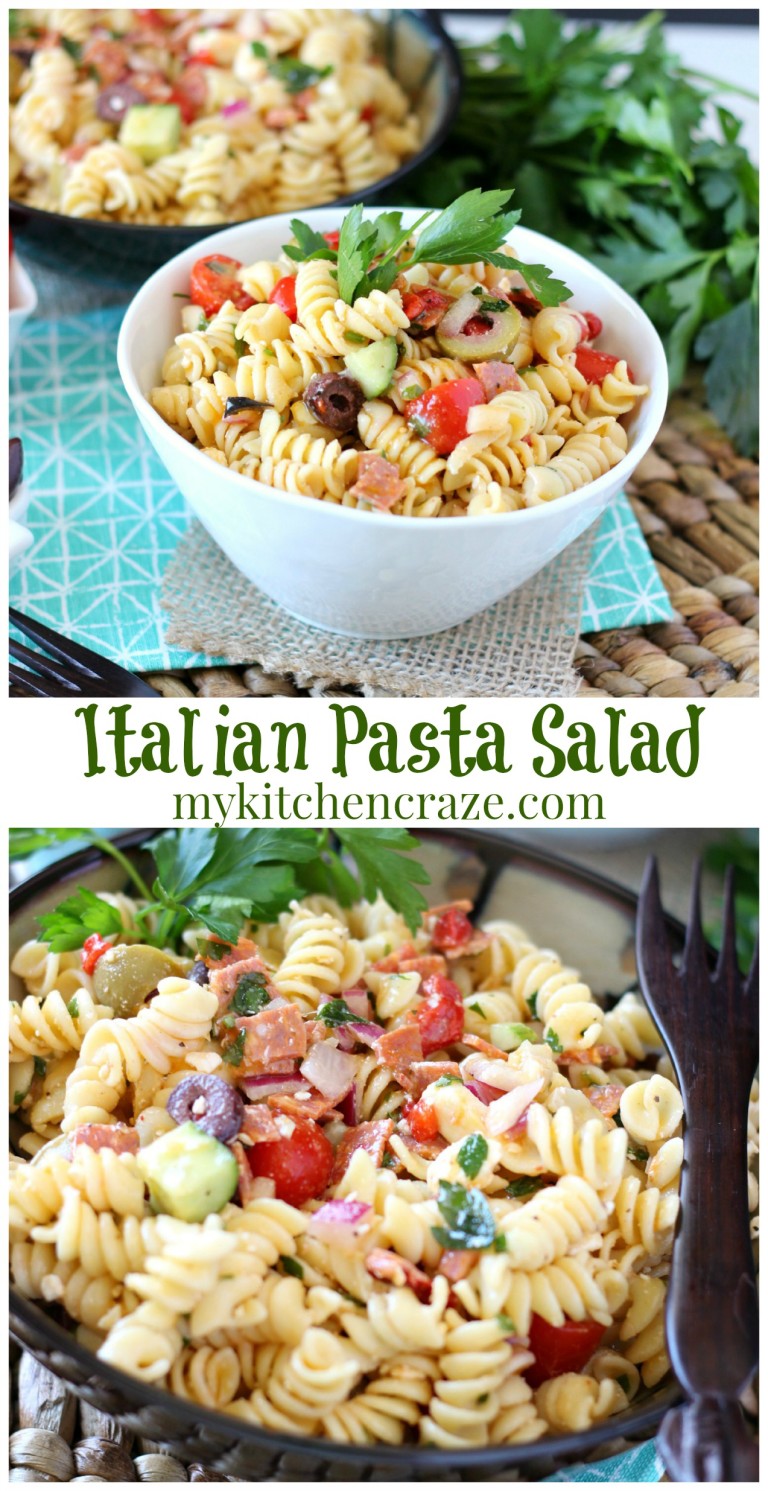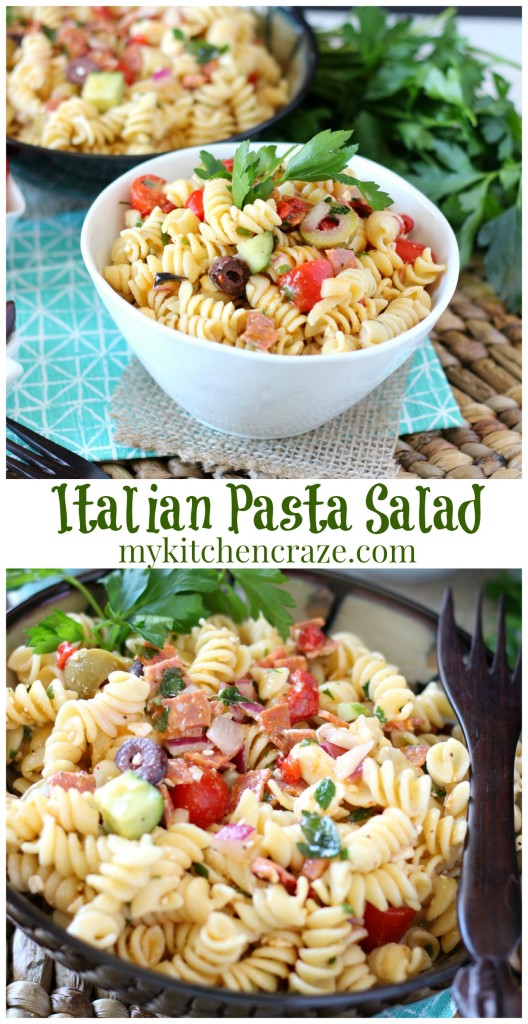 Other Side Dishes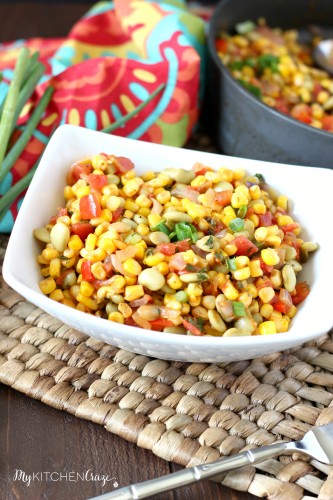 Succotash Ragout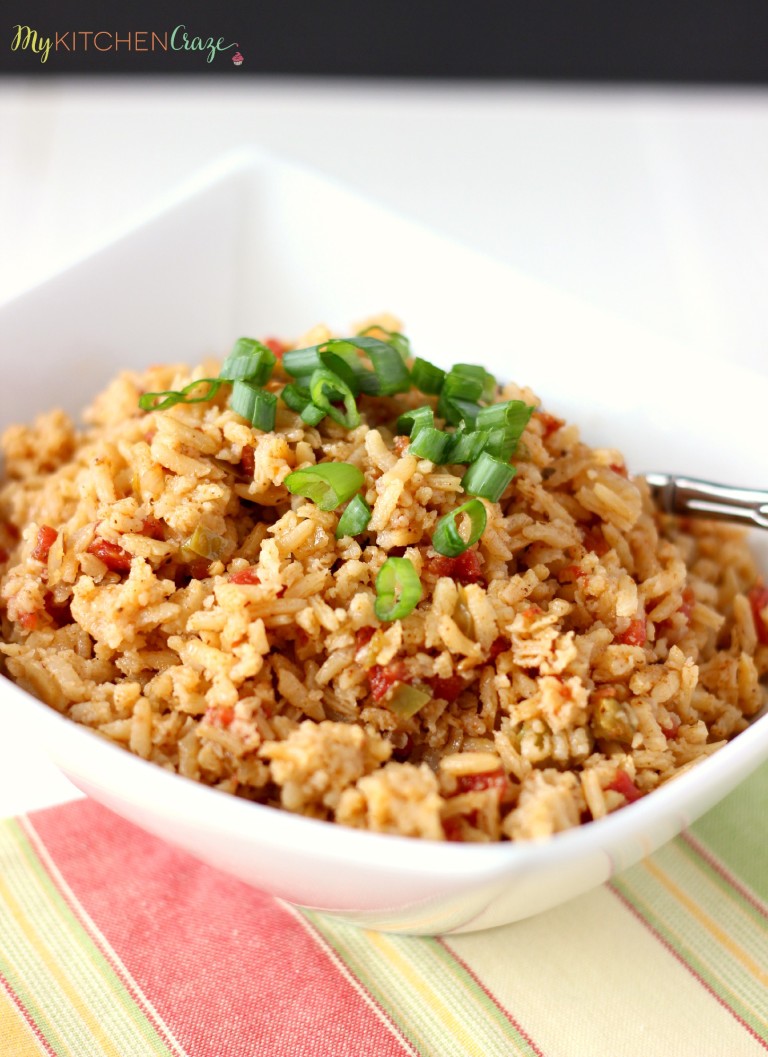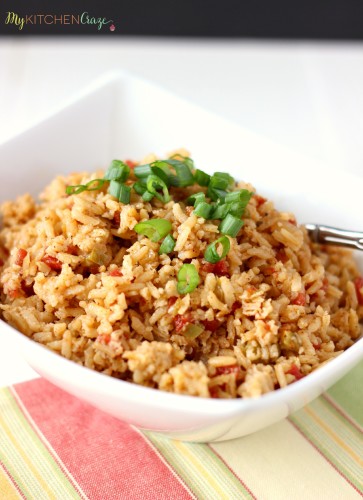 Spanish Rice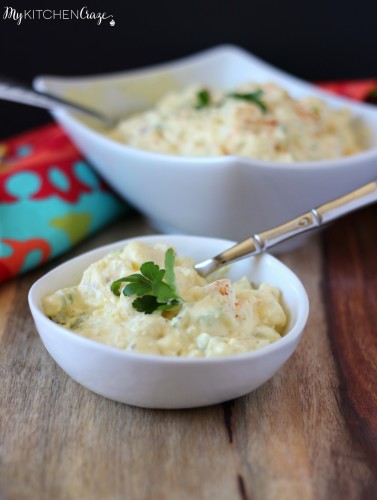 Creamy Potato Salad
Here are some other great side ideas:
Root Beer Baked Beans by Fake Ginger
Quinoa Kale Corn Salad by Cook with Manali
Spinach Artichoke Tortellini Salad by Live Well Bake Often