Apple Pecan Baked Oatmeal
A delicious Baked Oatmeal that's packed with soft, tender apples and crunchy pecans. This Apple Pecan Baked Oatmeal is sure to fuel you up for the day.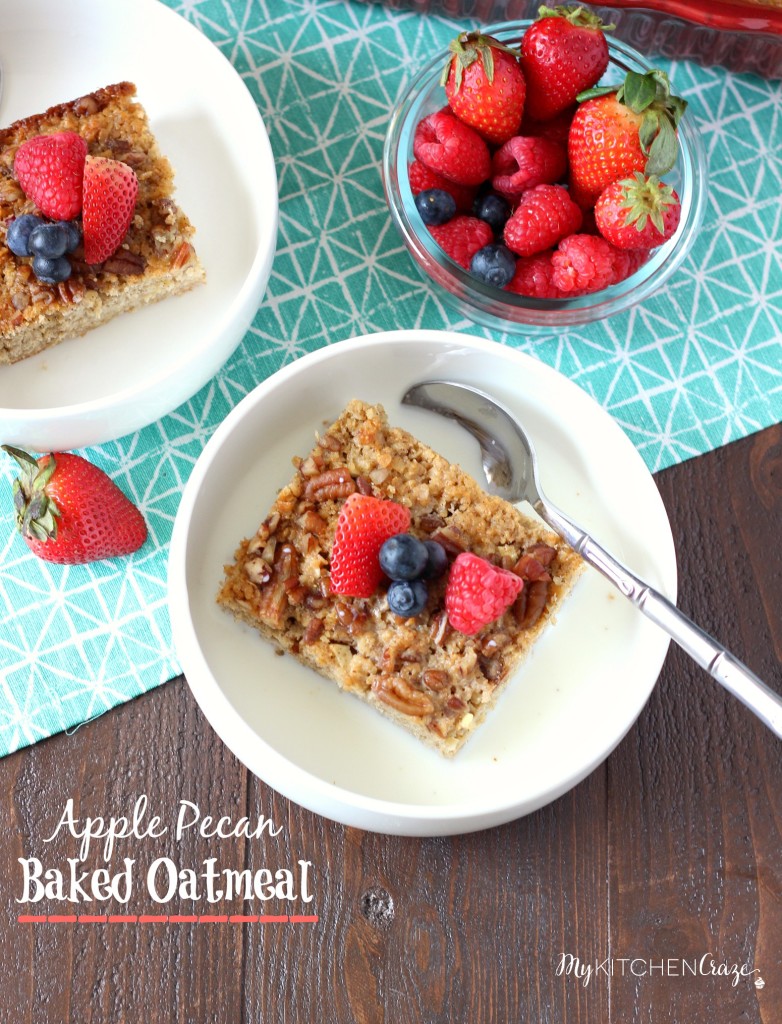 Happy Friday friends! How was your week? Are you as excited for the weekend as I am?
Sorry I didn't post on Wednesday, but my daughter has been down with the flu. 104 fevers and a cough is no joke. Not fun at all!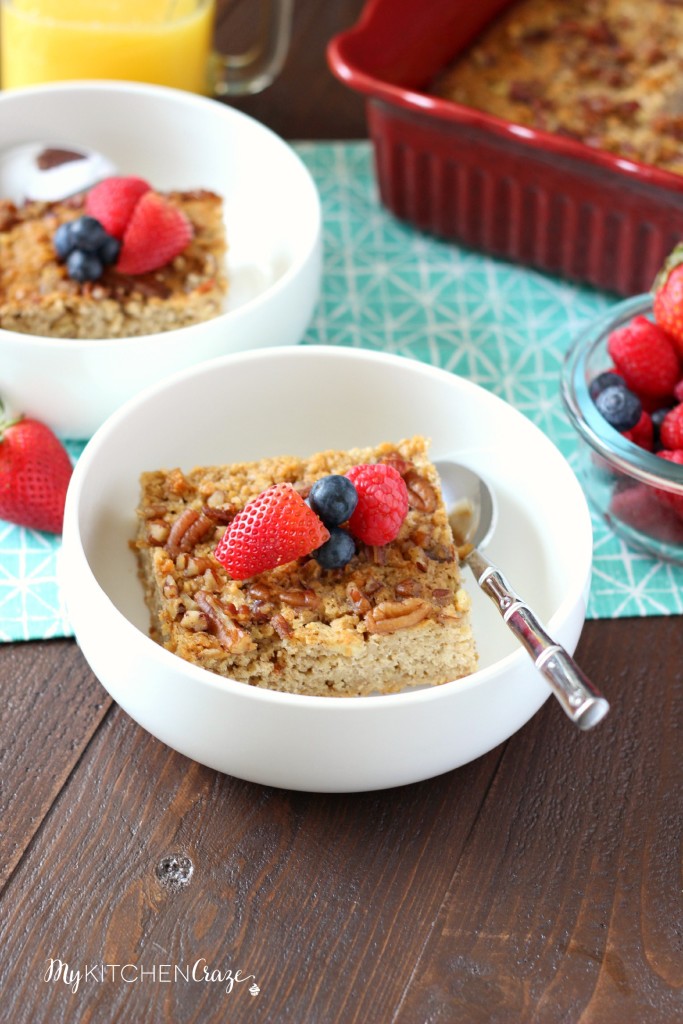 My poor baby girl is so sick and I hate that there is nothing I can do to fix it. We've been resting and watching lots of movies together. I swear if I have to see Frozen one more time I might pull my hair out. It's a great movie and all, but there's so much Elsa and Anna a person can see. 🙂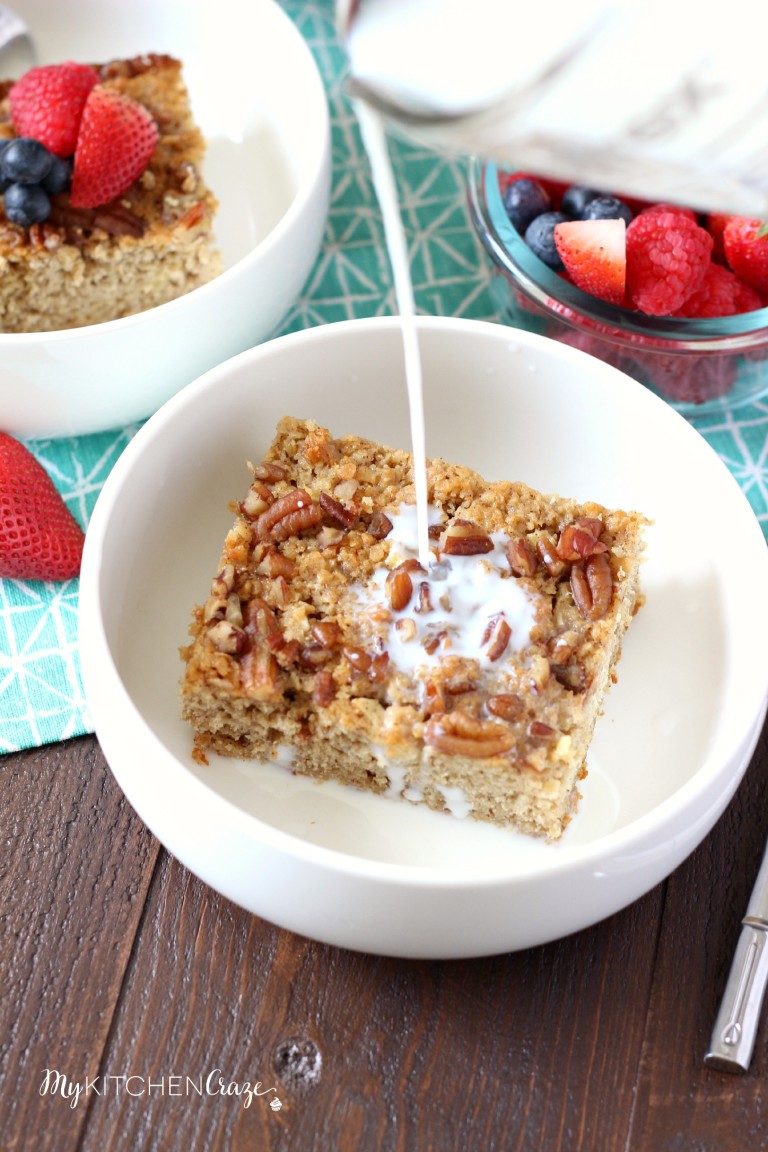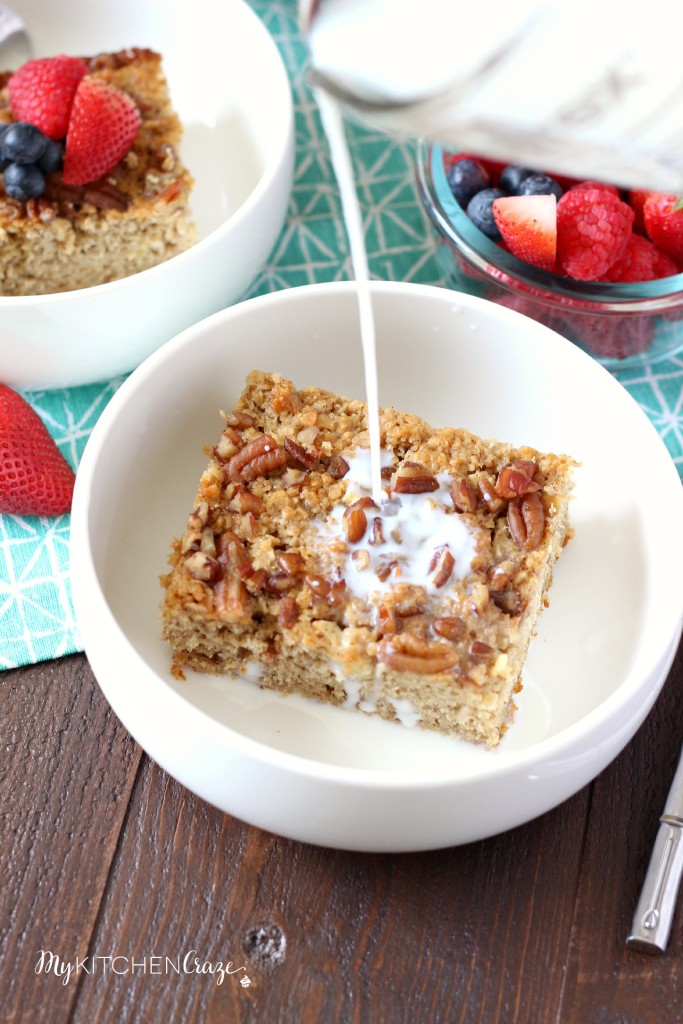 When the kids are sick, I tell them they can have whatever they want to eat. Anything for them to eat just a little bit. Something to give them a little bit of their energy back. So, Tuesday morning I asked Carissa what she wanted for breakfast. I would give this little girl what ever she wanted. She could have asked for ice cream and I would have been ok with that, but she asked for "Baked Oatmeal with the apples, mommy."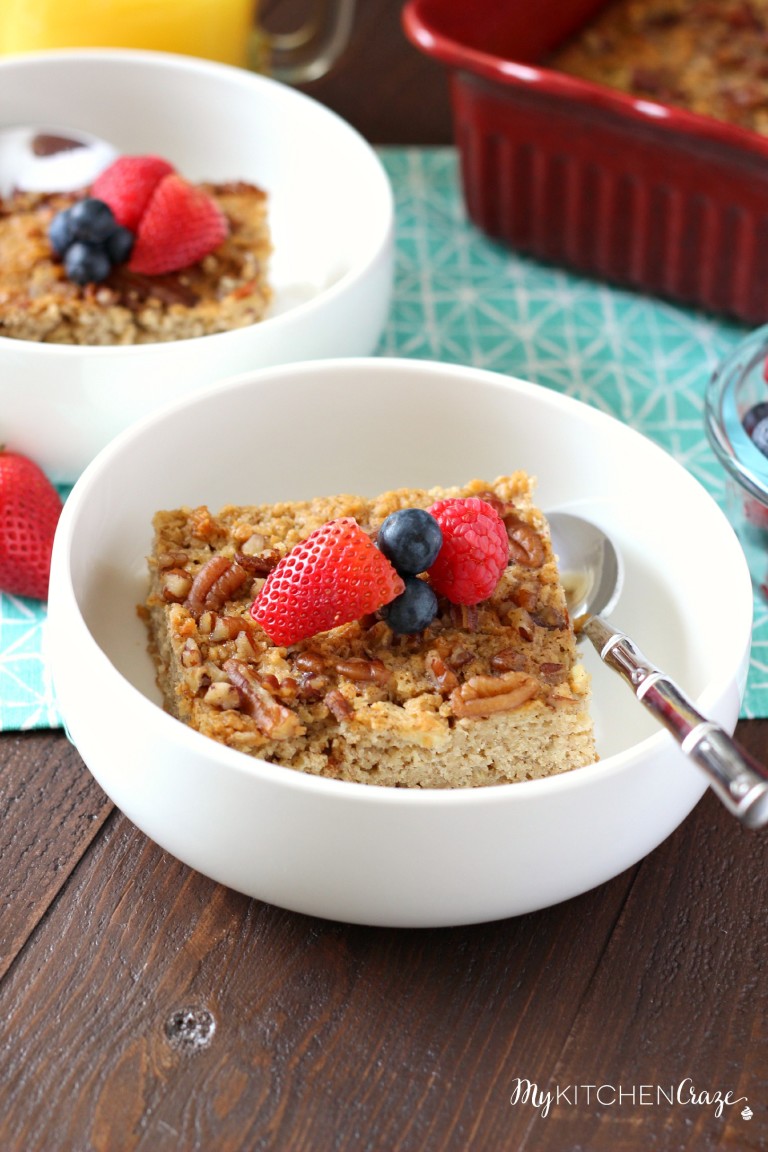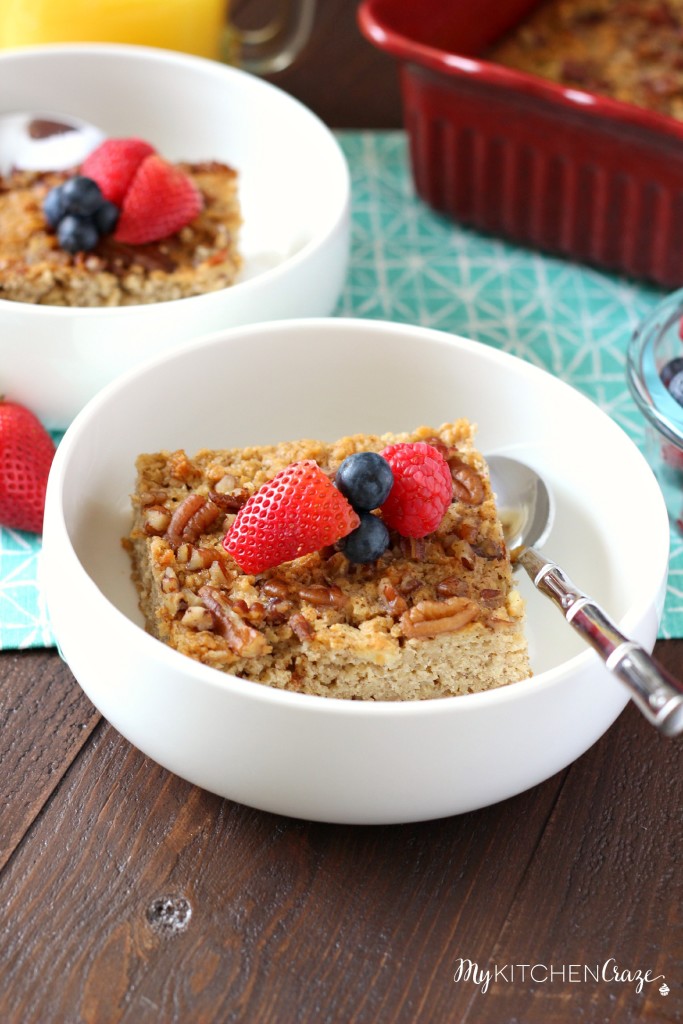 "Okay baby girl, okay!" Off I went making Apple Pecan Baked Oatmeal for my baby girl.
Baked Oatmeal is great because you can make it the night before or the morning of and it tastes just as great. It literally takes 10 minutes to throw the ingredients together and bakes within 45 minutes. It's perfect because this baked oatmeal will keep for the whole week. It make quite a bit, so you'll have leftovers for the week.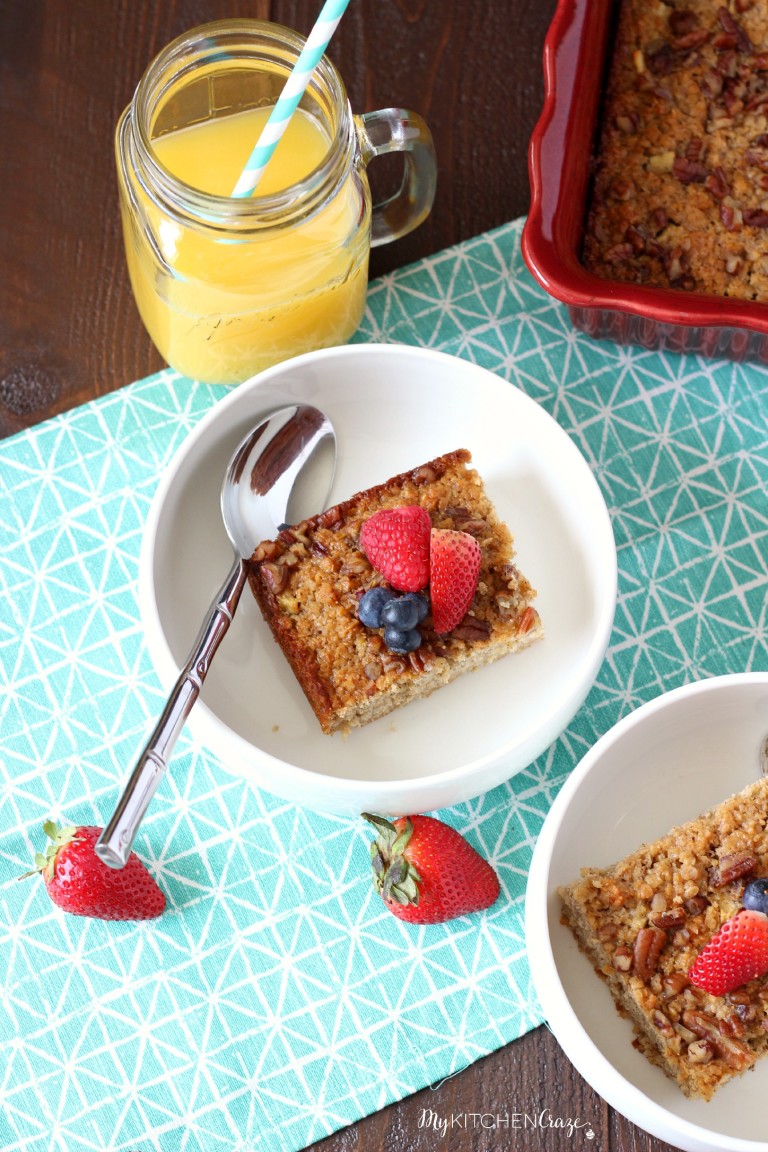 This breakfast dish is becoming a favorite in our house. Since it's super simple to throw together on a busy hectic morning, I try to make it at least once a week. And my hubby ends up taking it for breakfast all week. It heats up really well in the microwave and has a great creamy but crunchy texture. Add some warmed milk and fresh fruit to make it even tastier.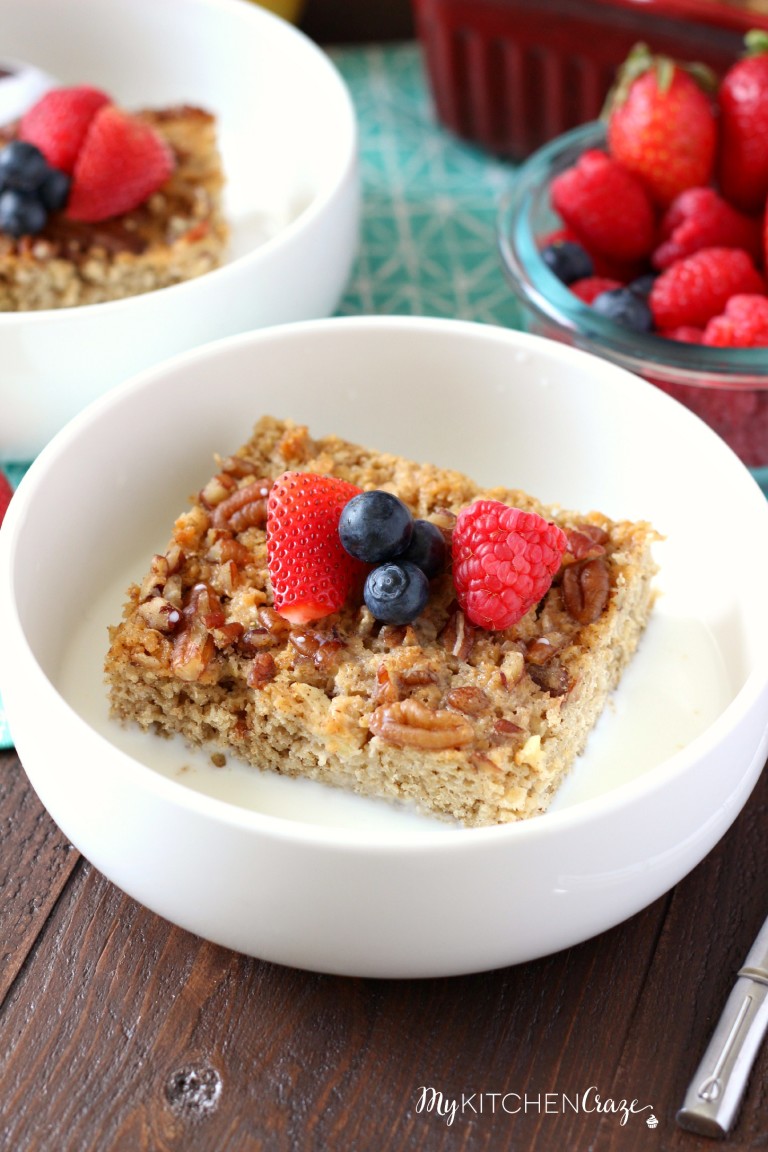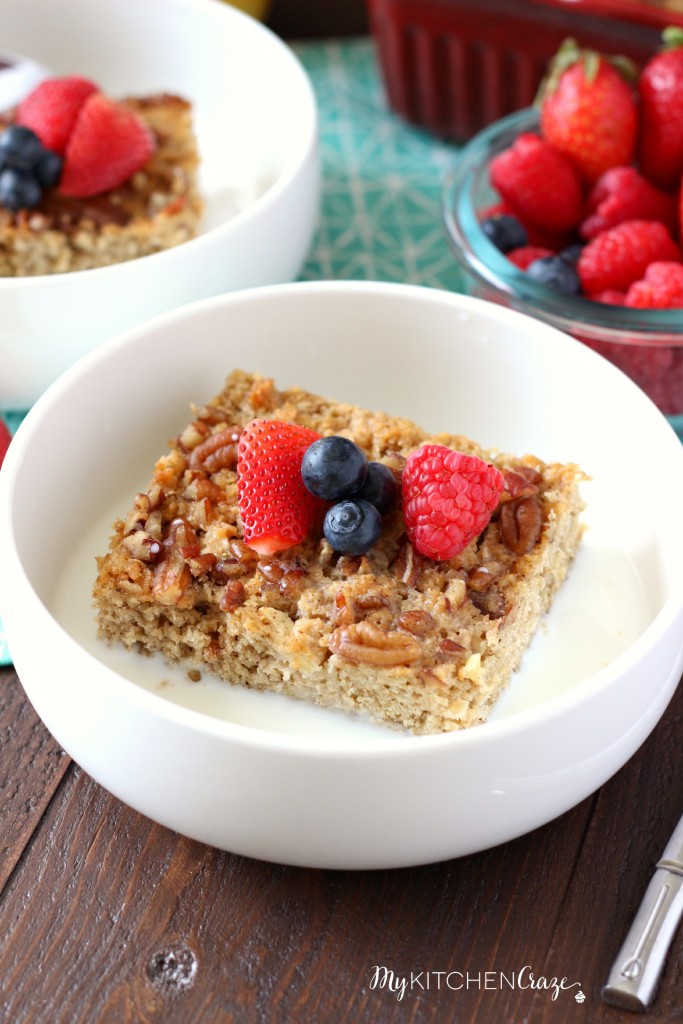 I hope your family loves this baked oatmeal just as much as mine. And if you have kids, I hope they don't get sick ever because it stinks. Happy weekend!!
Apple Pecan Baked Oatmeal
Author:
Prep time:
Cook time:
Total time:
Ingredients
3 cups quick cooking oats
1 cup brown sugar
2 teaspoon baking powder
1 teaspoon salt
1 teaspoon cinnamon
2 eggs
1 1/2 cups milk
1/2 cup unsalted butter, melted and slightly cooled
1/2 teaspoon vanilla extract
1 large granny smith apple, cut into small pieces
1/4 cup chopped pecans
Instructions
Preheat oven to 350 degrees F. Spray 9×9 baking dish with non-stick cooking spray;set aside.
In a large bowl, add the oats, brown sugar, baking powder, salt and cinnamon.
In a large glass measuring cup or medium bowl, add the eggs and whisk. Once eggs are slightly whisked add the milk, butter and vanilla extract.
Add liquid mixture to the oat mixture and mix until combined. Add apple pieces and mix well.
Scoop mixture into prepared baking dish and spread out evenly. Top with chopped pecans.
Bake 40-45 minutes, or until set. Serve with warmed milk and other fruits, if desired.
Enjoy!!
Notes
Recipe adapted: [url href="http://www.tasteofhome.com/recipes/baked-oatmeal" target="_blank"]Taste of Home[/url]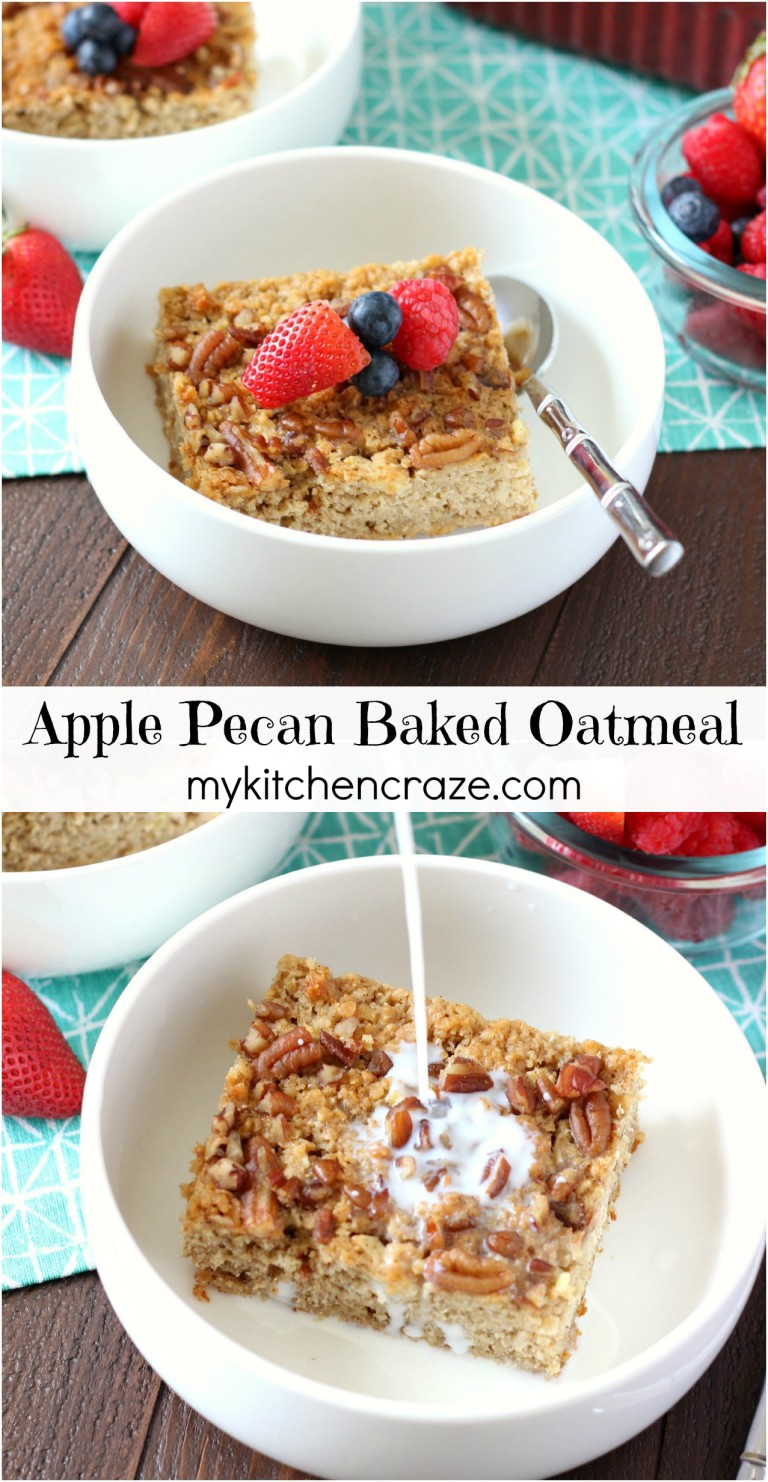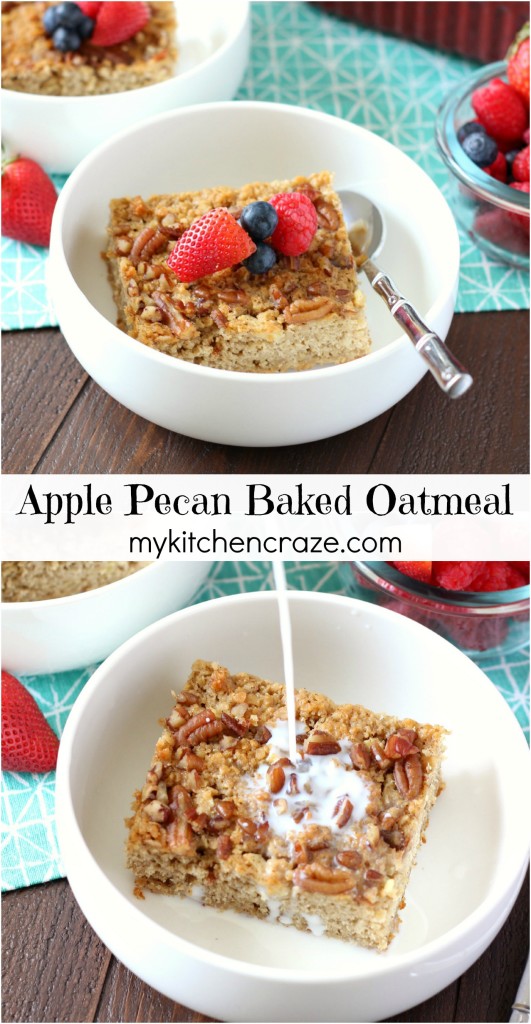 More breakfast options: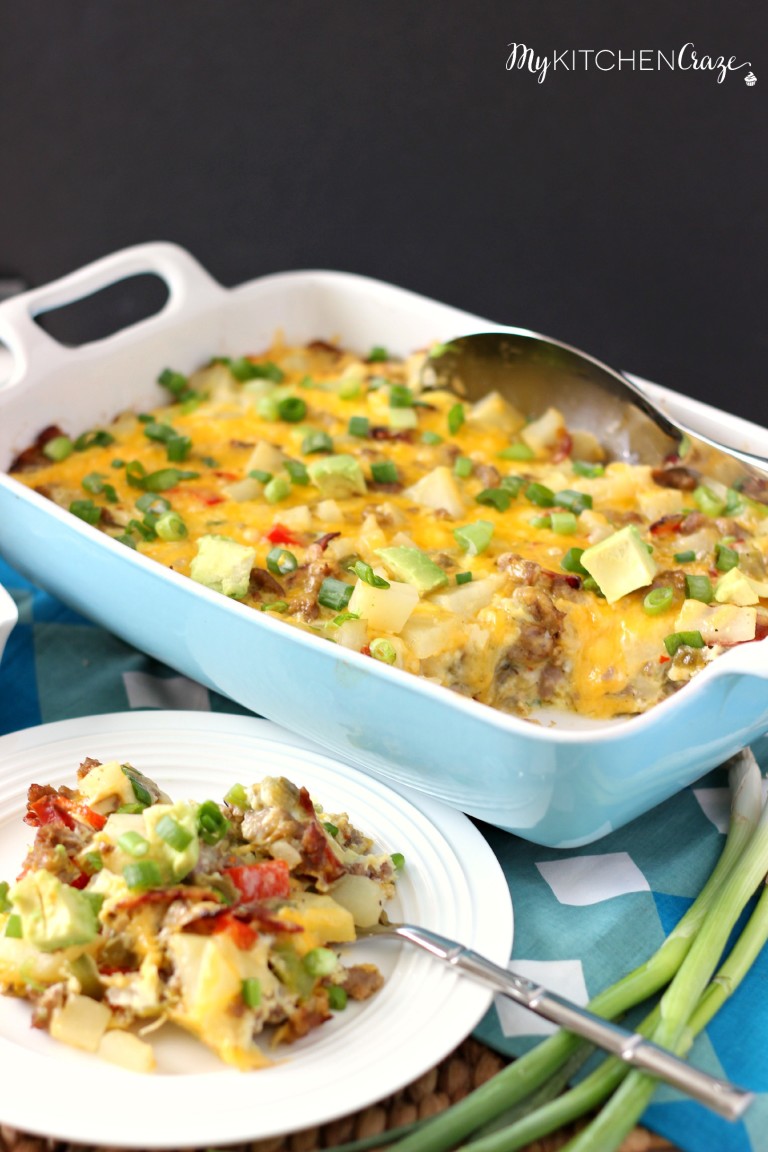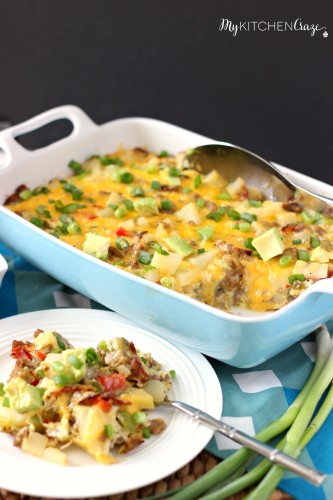 Breakfast Casserole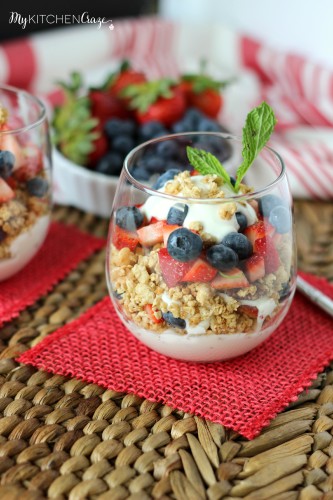 Berry Fruit and Yogurt Granola Parfait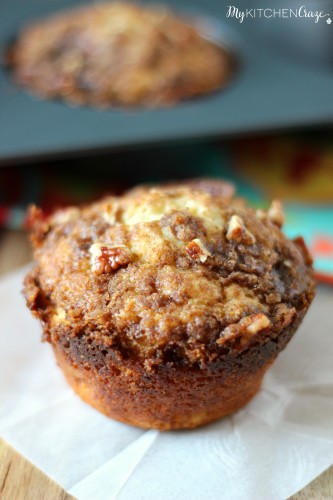 Banana Bread Crumb Muffins
Other Breakfast Recipes by my Food Blogger Friends: 
Strawberries and Cream Baked Oatmeal by Cooking and Beer
Breakfast Enchiladas by Julie's Eats & Treats
Carrot Coffee Cake Muffins by Spoonful of Flavor