Chicken & Sweet Potato Enchiladas
Chicken & Sweet Potato Enchiladas are perfect for those night you're craving some good ole' delicious Mexican Food. These enchiladas are packed with chicken, sweet potatoes and great flavor. You won't want to miss out on these!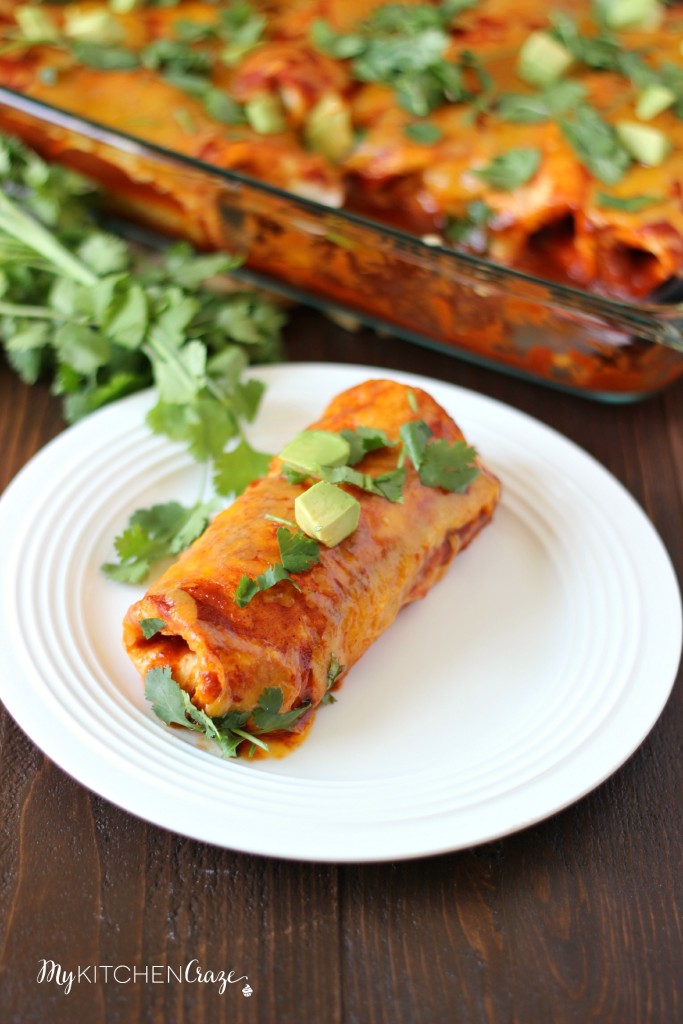 I gotta tell you I'm exhausted this week. It's only Wednesday and I'm beat. We just have a ton of stuff going on right now and it's driving this lady nuts. This mama needs a vacay stat! To add to the craziness, we are having Coachella and Stage Coach Concerts. If you've never heard of them they're weekend (3 full day) long concerts.
Now you might not know anything about Palm Springs, CA, but it's a very small town. We have nine cities and only about 400,000 people here. I know that number seems big, but compared to Los Angeles that has 3.8 million, that's a low number. You add 289,000 additional people coming for these concerts each weekend and that makes for a very crowded town.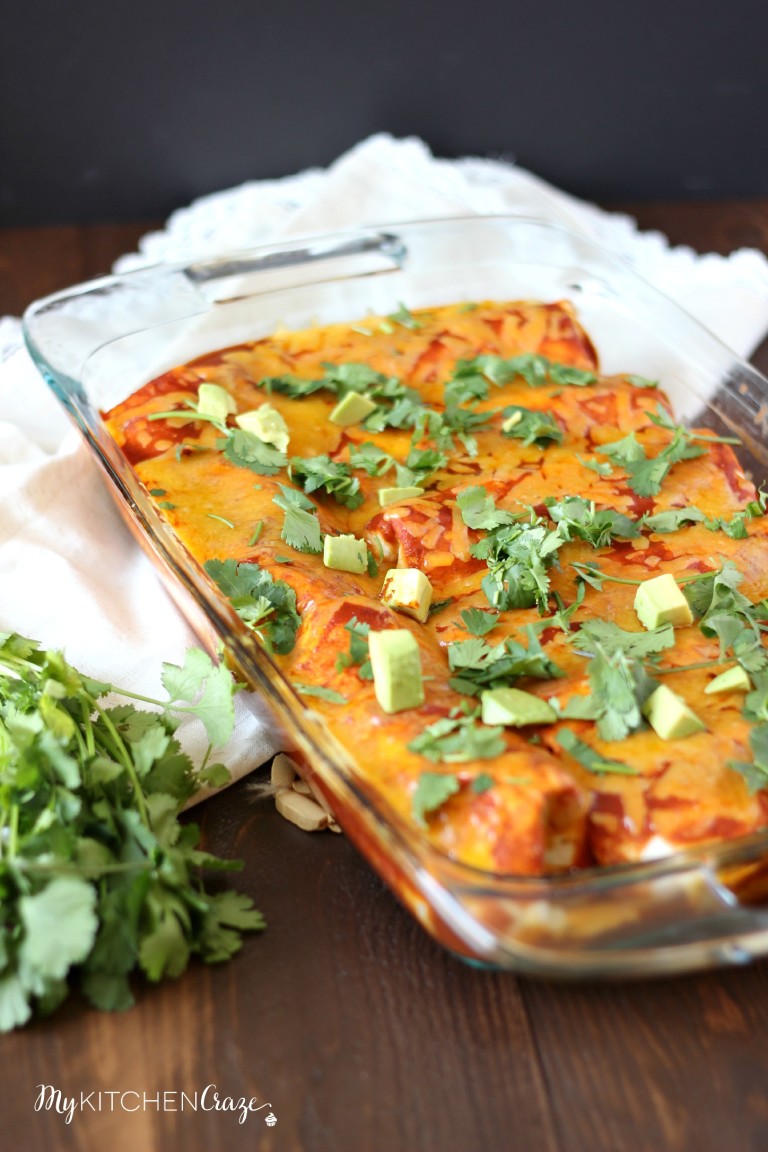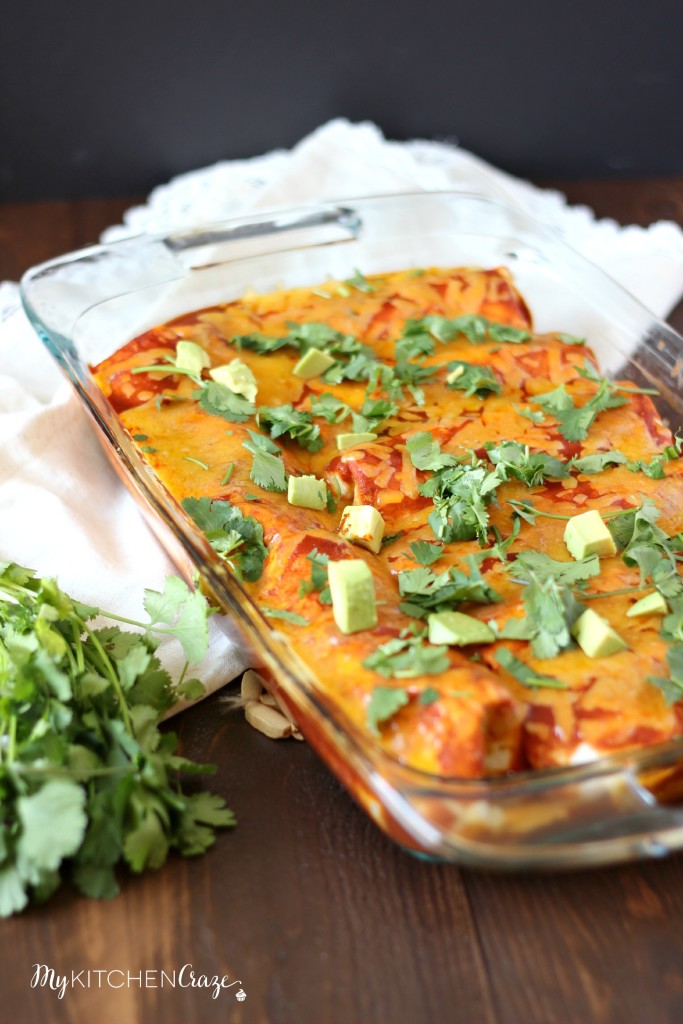 You can literally feel the extra people every where you go. I go crazy just driving around town. We don't have freeways to get around, so where it would normally take 20 minutes to get across town, now takes 40 minutes. Ugh it's just annoying, but I know it brings business to our small businesses, but I'm glad we're on our last weekend of concerts.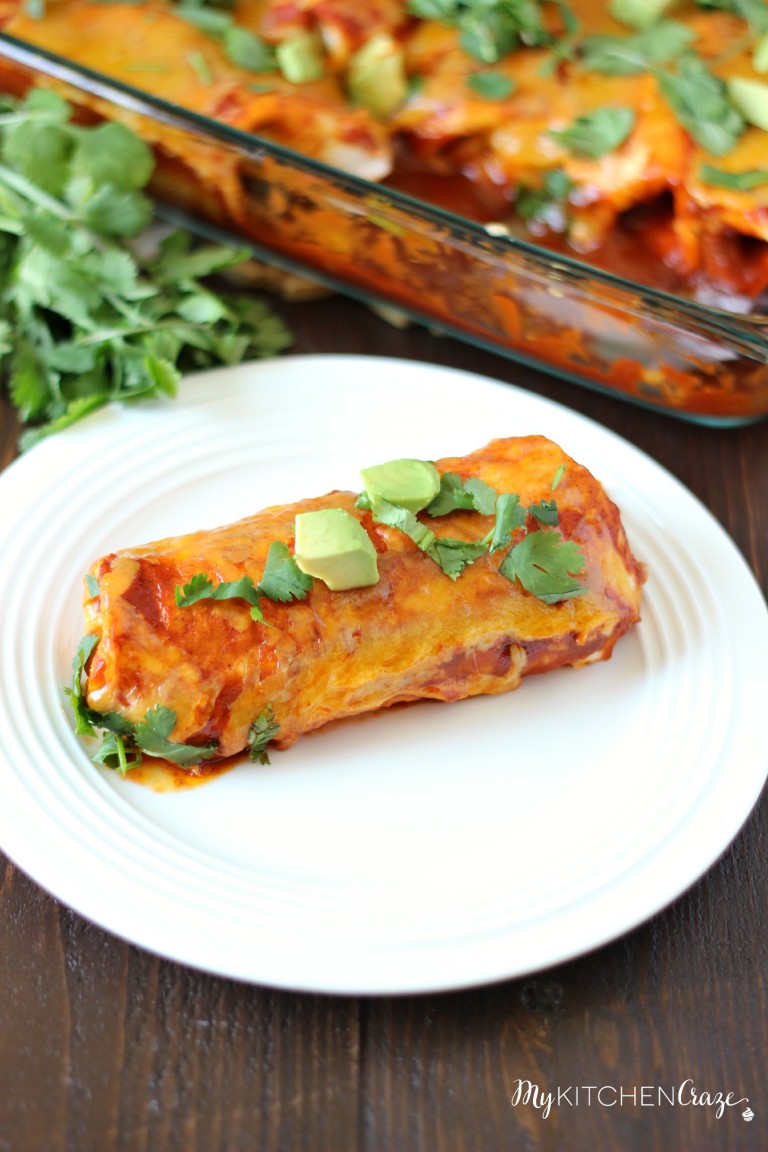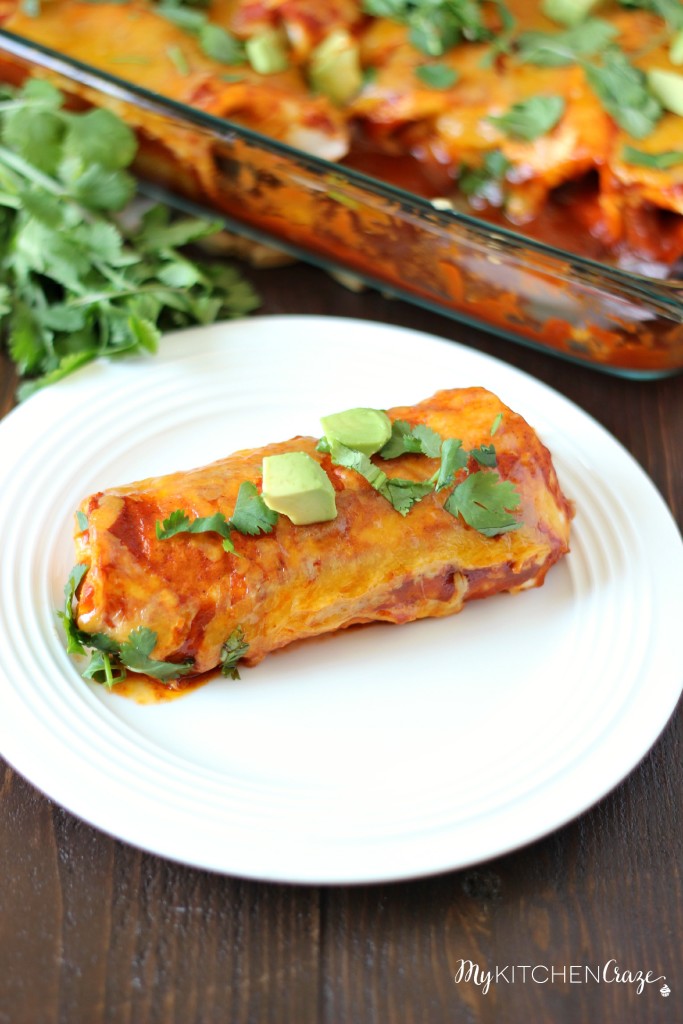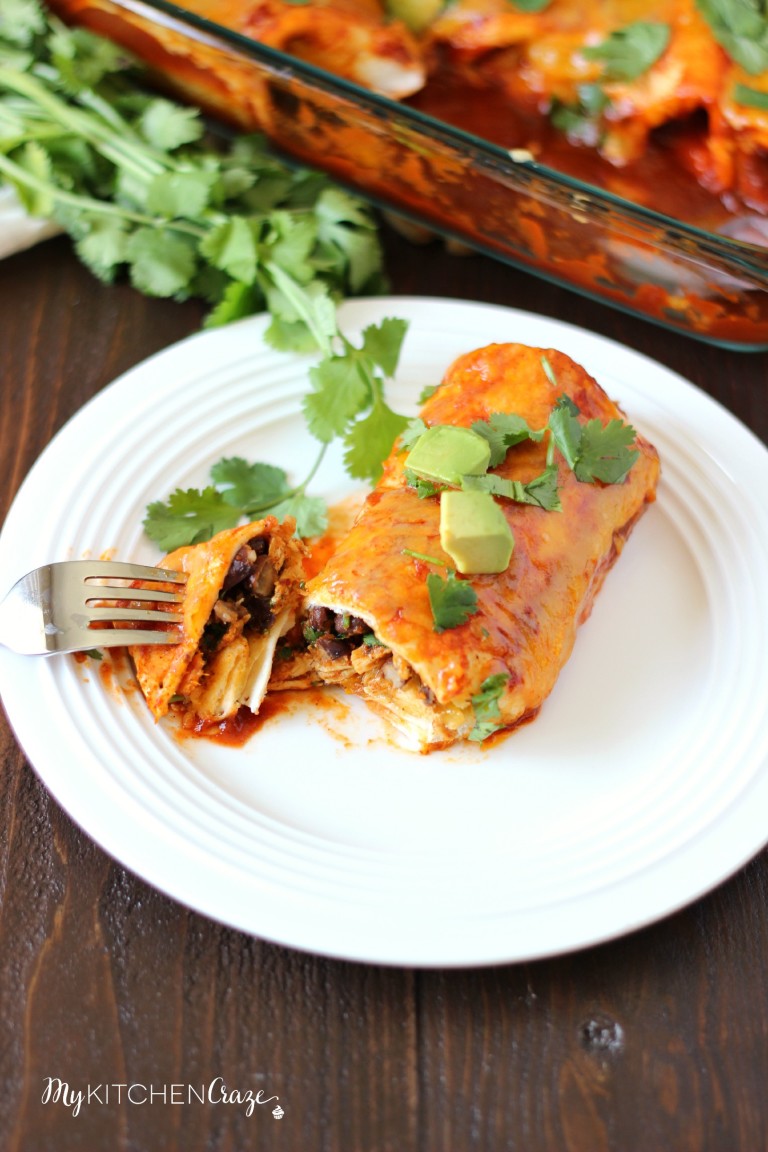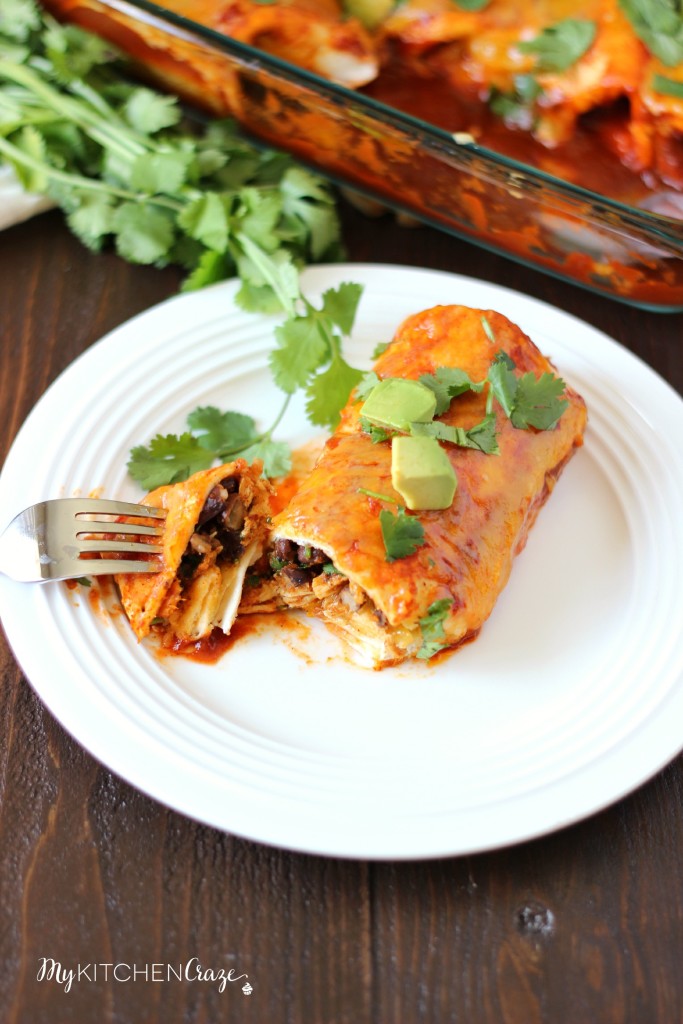 Since these 3 weekends a year concerts have started, I've swore to myself that we would not be eating out. We're going to stay indoors and not move until these 3 weeks are over. With that being said, I needed to make some gooood dinners. I'm obsessed with Mexican Food and knew if I couldn't go to our favorite Mexican Restaurant, then I was going to be making some delicious Mexican food.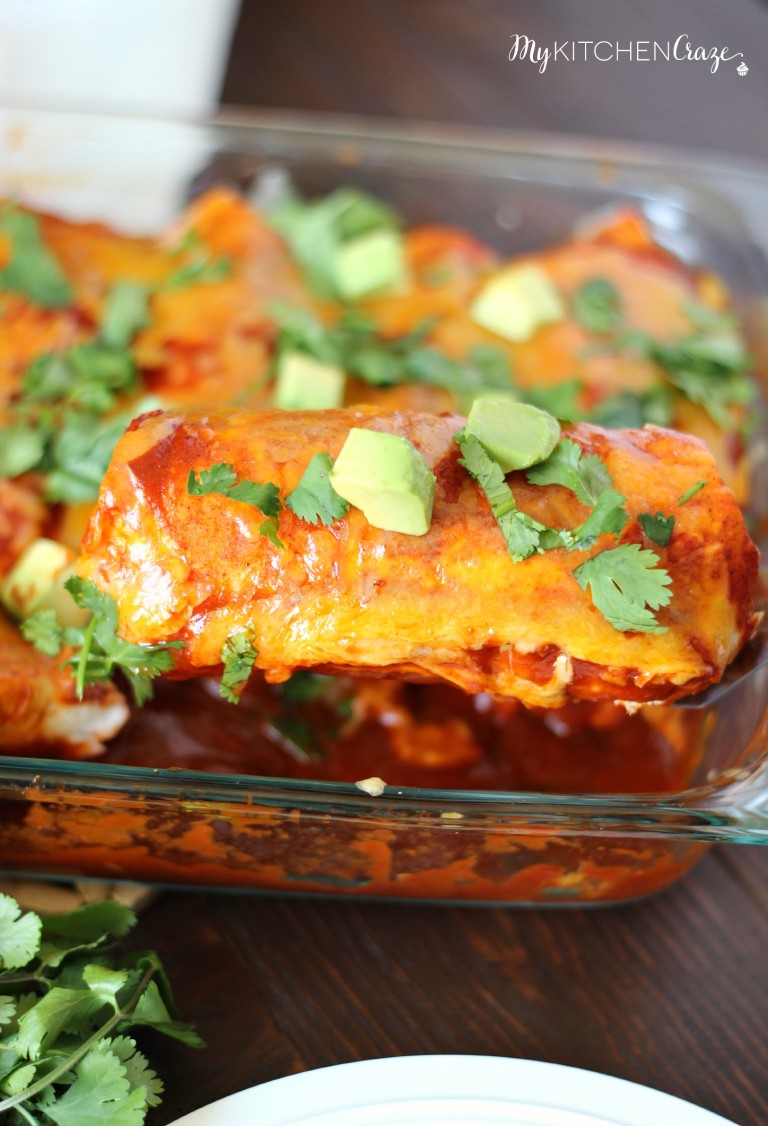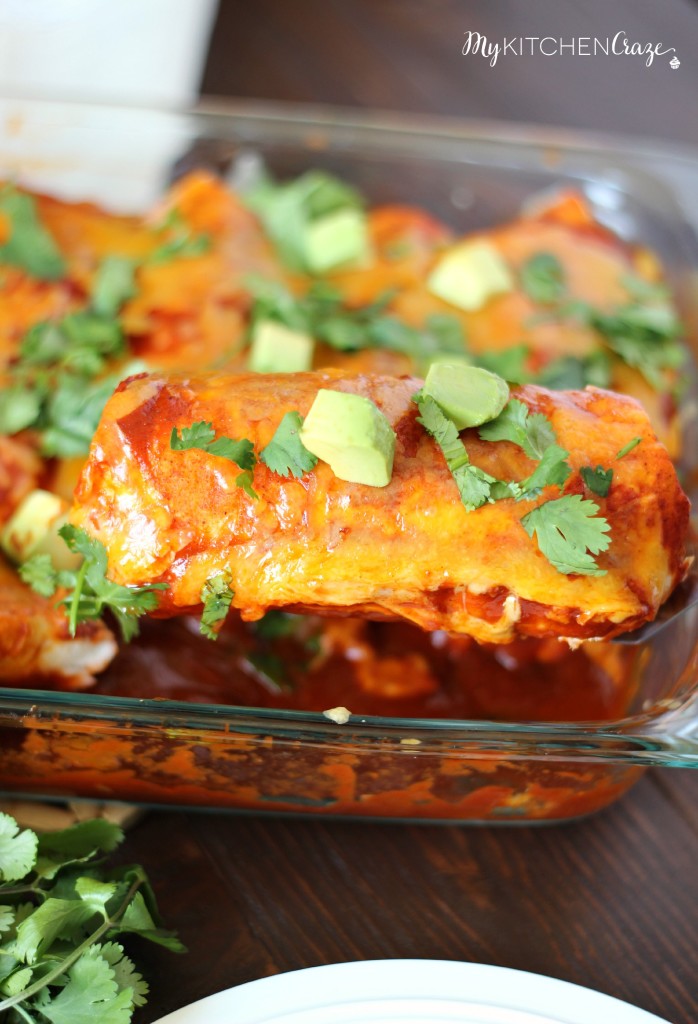 My favorite are enchiladas and fajita's. I just like those the best!! Since sweet potatoes are all the rage right now, I wanted to make chicken and sweet potato enchiladas. Instead of boring ole' chicken enchiladas. 🙂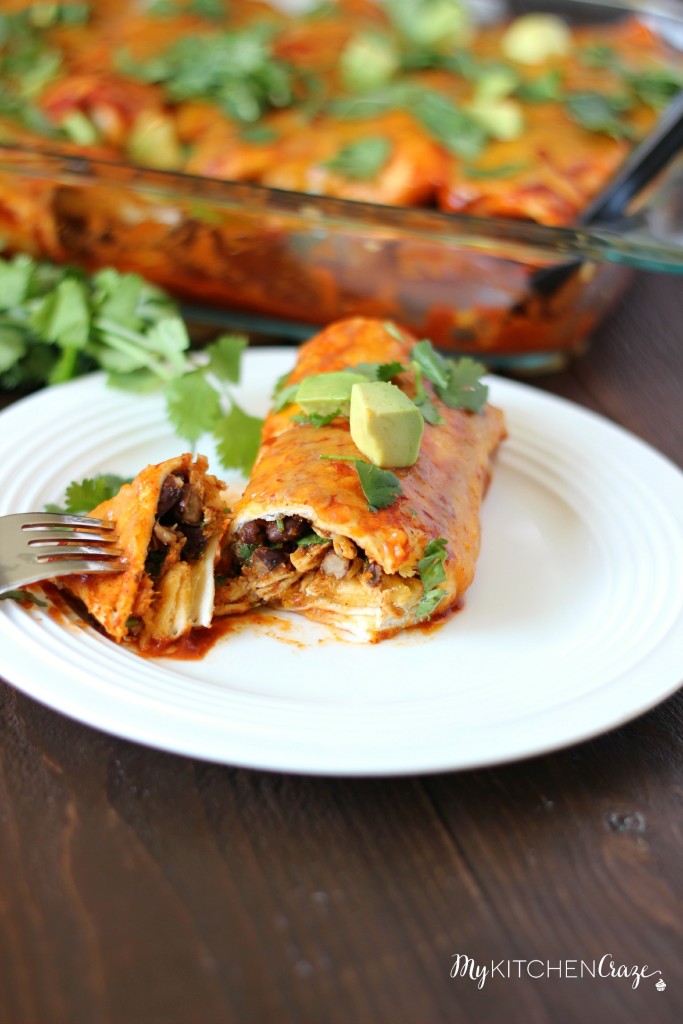 These Chicken & Sweet Potato Enchiladas are delicious! The ingredient list looks long, but I promise you that these are well worth it. My niece, Sabrina was visiting for Spring Break and she ate 6 with in 2 days. She kept eating and eating. This easy Spanish Rice is great as a side dish too.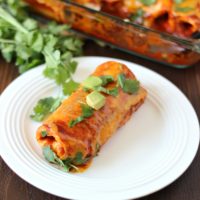 Get the Recipe:
Chicken & Sweet Potato Enchiladas
Ingredients
1

large chicken breast

,

cooked and shredded

3

tablespoons

homemade taco seasoning,

divided

3

tablespoon

olive oil

,

separated

2

cups

sweet potatoes

,

cut into small pieces

1

cup

sweet bell peppers

,

chopped

3-4

garlic cloves

,

minced

1

15.25 ounce can black beans, rinsed and drained

1

cup

mild salsa

,

separated

2

tablespoon

lime juice

,

about 1 lime

1/4

cup

cilantro

,

chopped

salt and pepper

,

to taste

1

20 ounce can red enchilada sauce

2

cups

shredded cheddar cheese

10-12

flour tortillas

garnish: cilantro

,

sour cream, avocado
Instructions
Preheat oven to 350 degrees F. Spray a 9x13 baking dish with non-stick cooking spray and set aside.

Add shredded chicken to a large bowl. Stir in 1 tablespoon taco seasoning with the chicken; set aside.

Add 2 tablespoons oil to a large skillet over medium-high heat. Once oil is hot, add sweet potato pieces. Cook until the sweet potatoes become tender, about 8 minutes.

Add the sweet bell peppers and the last tablespoon of oil. Sauté for an additional 3-4 minutes, then add the garlic, stirring together for additional 30 seconds. Add black beans and stir to combine.

In a large bowl, add the sweet potato mixture with salsa, 2 tablespoons taco seasoning and flavored shredded chicken. Stir to combine everything together.

Add the lime juice and cilantro. Season with salt and pepper, if needed.

Scoop 1 cup of red enchilada sauce on the bottom of the prepared baking dish; set aside until your ready to place enchiladas.

Scoop 1/4 - 1/2 cup (depending on how much filling you like) of chicken mixture into the center of a tortilla. Sprinkle with some cheese. Press the sides in, then roll the tortilla closed. (I like our enchiladas on the bigger side, so I roll in the sides. It will kind of look like a burrito.)

Place the enchilada seam-side down in the prepare baking dish. Repeat with remaining tortillas.

Pour 1 1/2 cups of remaining red enchilada sauce over the top of the enchiladas. Sprinkle with remaining cheese.

Bake for 15-20 minutes, until cheese is bubbly and melted.

Remove, garnish and enjoy!