S'mores Bars
It's another busy Monday. Back to school for the kids, work for the hubby and blogging for me. Monday's are our crazy days. But I love my life and wouldn't change it for the world. I never imagined how many kids I would have when I was younger. I just knew that I wanted kids.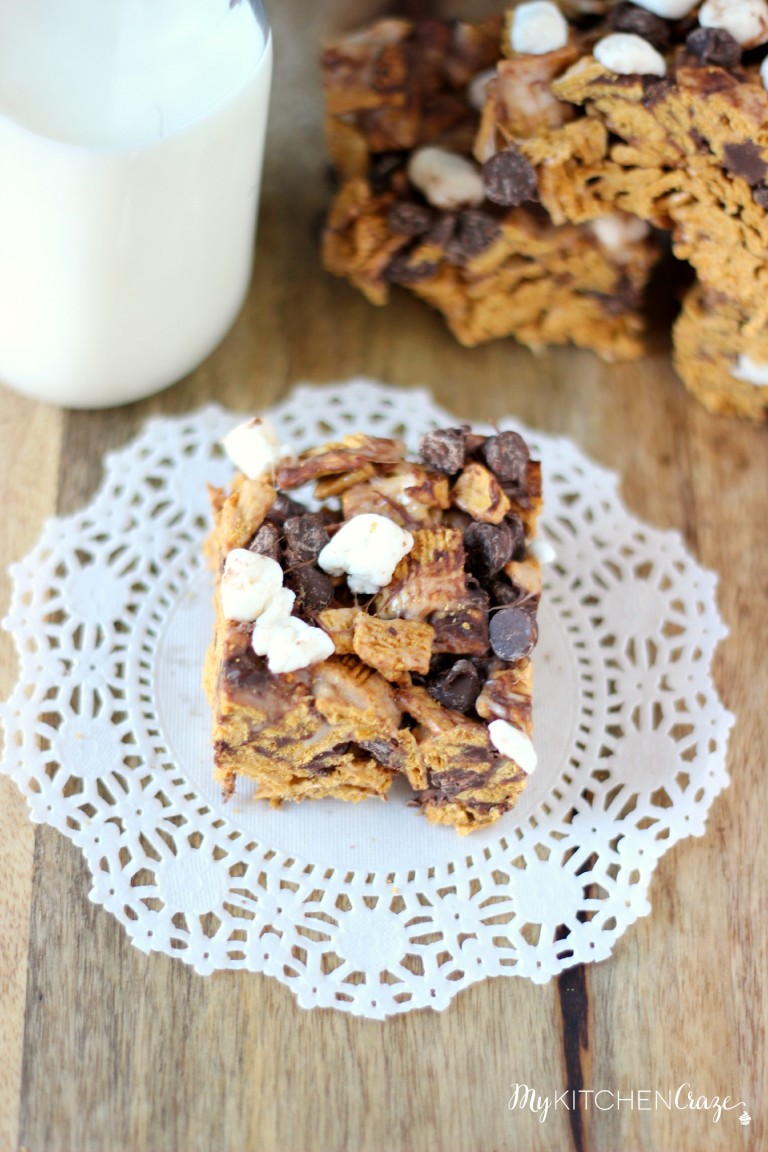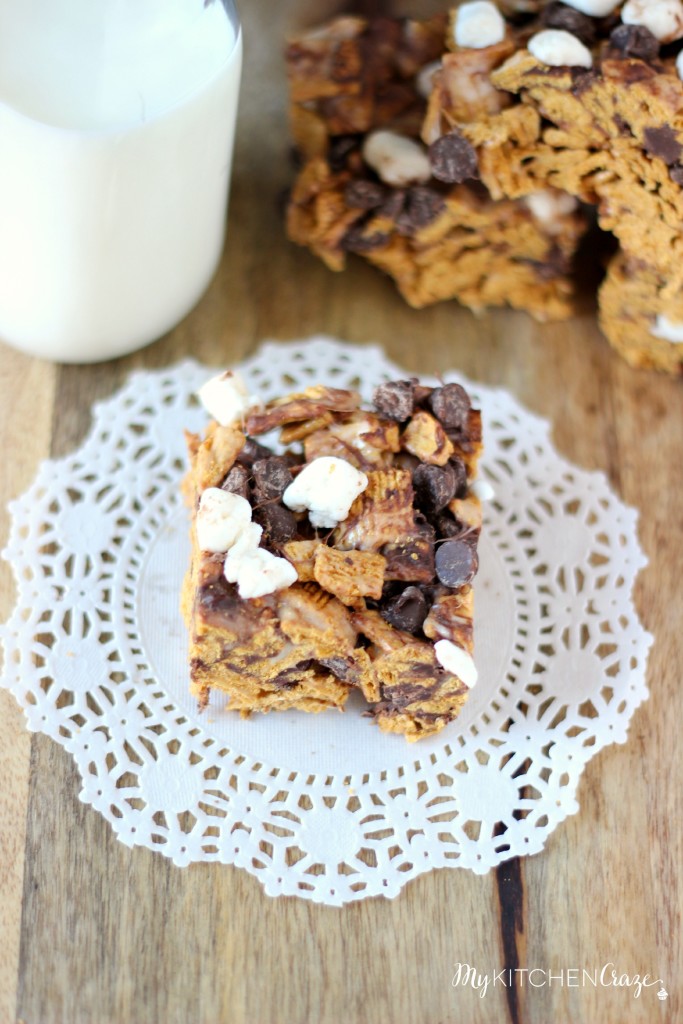 I got super lucky because I had my boy first, then my daughter. Once I became pregnant with my son I then wanted a daughter with a vengeance. I got super lucky because there are no boys on my hubby's side of the family beside his sister. My hubby and I were very excited once we found out we were having our girl. Gosh babies are a lot of work, aren't they. Well it doesn't get easier. I thought life would get easier once the kids got older.
That's not the case. These kids get busier with their extracurricular activities. I know I've told you before my son plays club soccer and my daughter does gymnastics. And they are ALWAYS HUNGRY. I'm sorry to yell at you, but my gosh these kids are going to eat me out of house and home.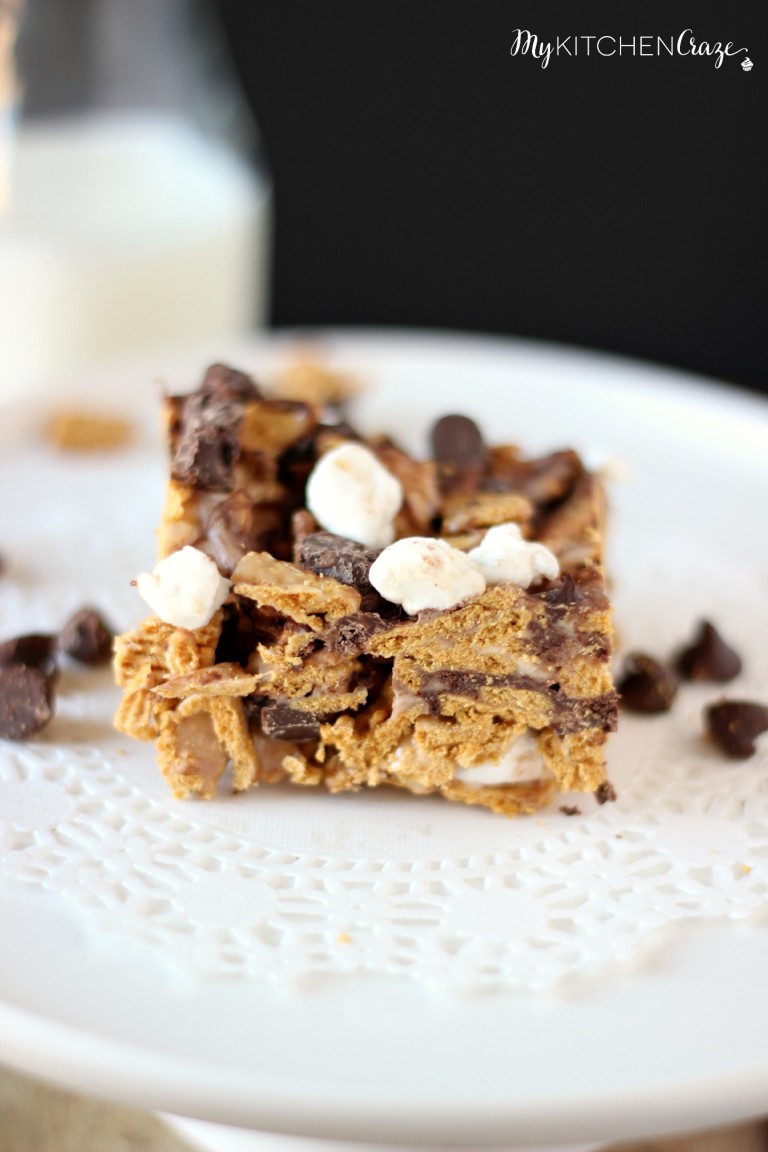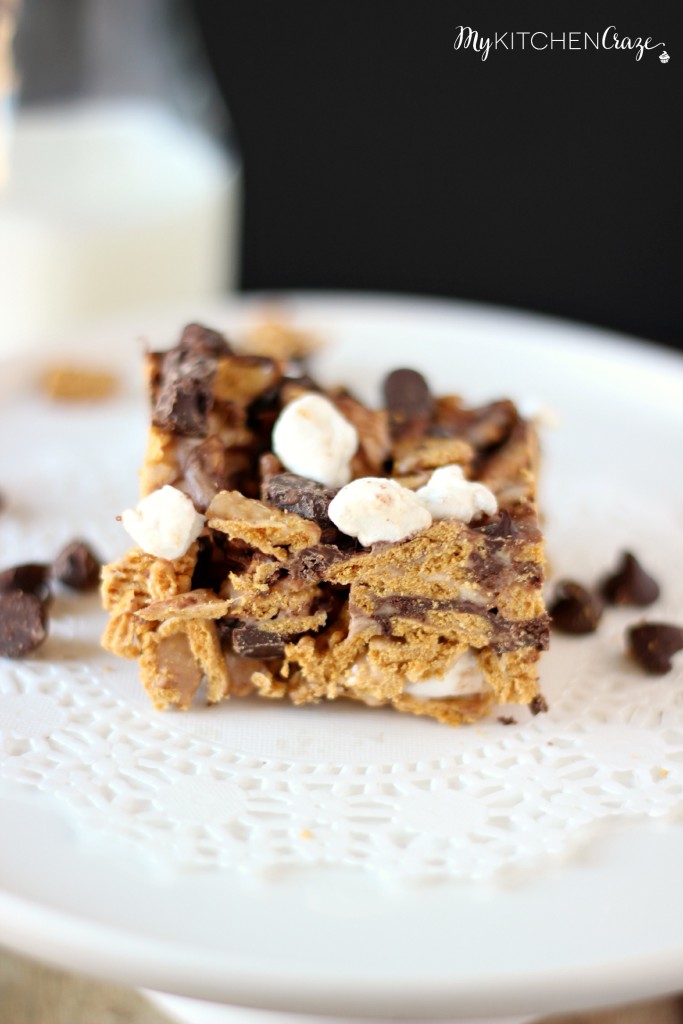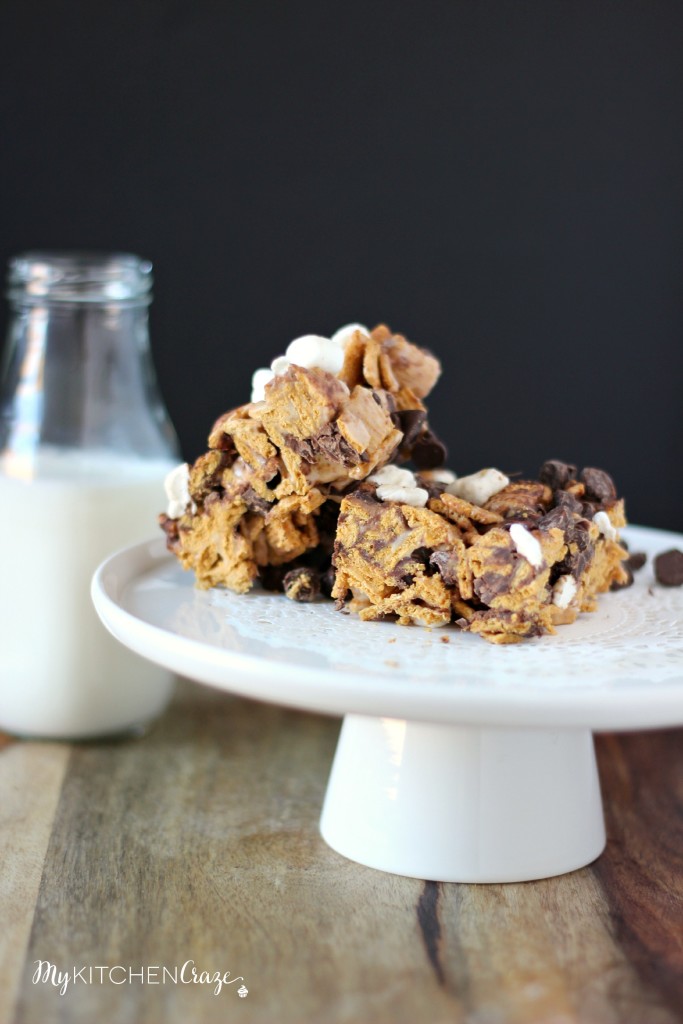 I'm always needing to buy or make snacks for them. It's seriously a 24 hour job. I got this delicious recipe from my friend, Stephanie at Macaroni and Cheesecake. They came together like Rice Krispies, but my goodness they taste soooo good. They're perfect snacks for the kids when they come home from school. In fact they're perfect snacks for us adults. I love the crunch, sweetness and chocolate chips.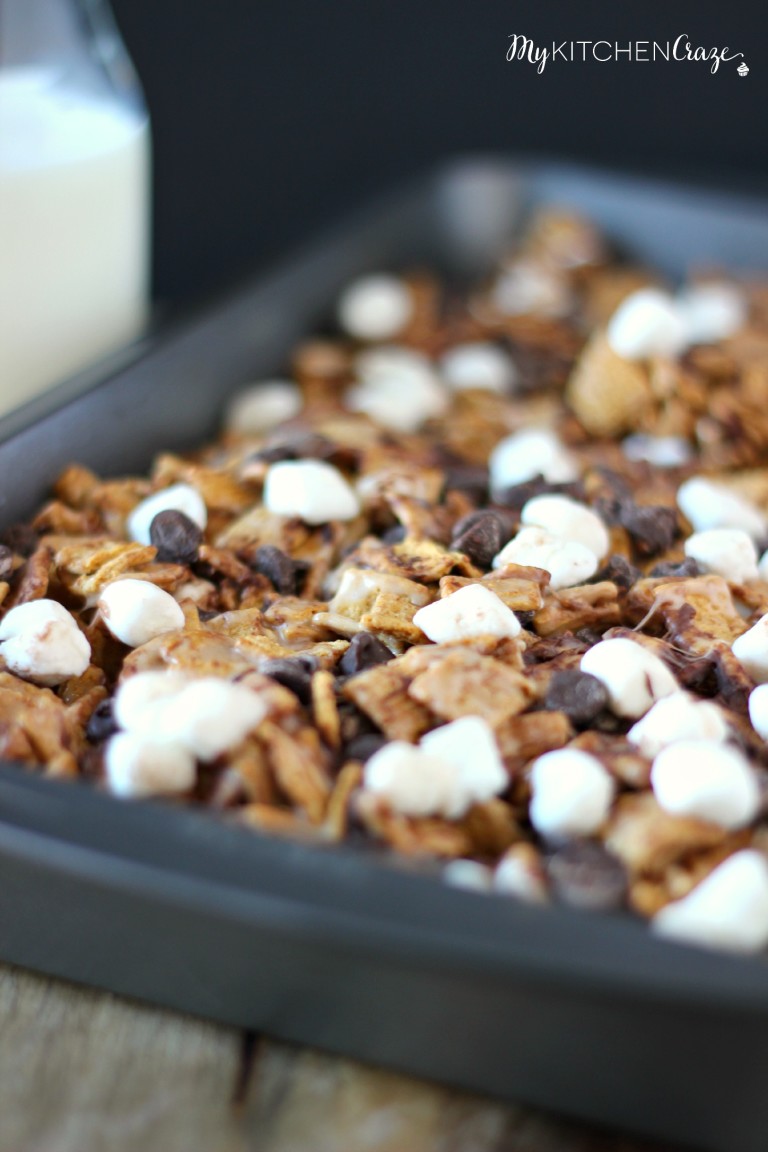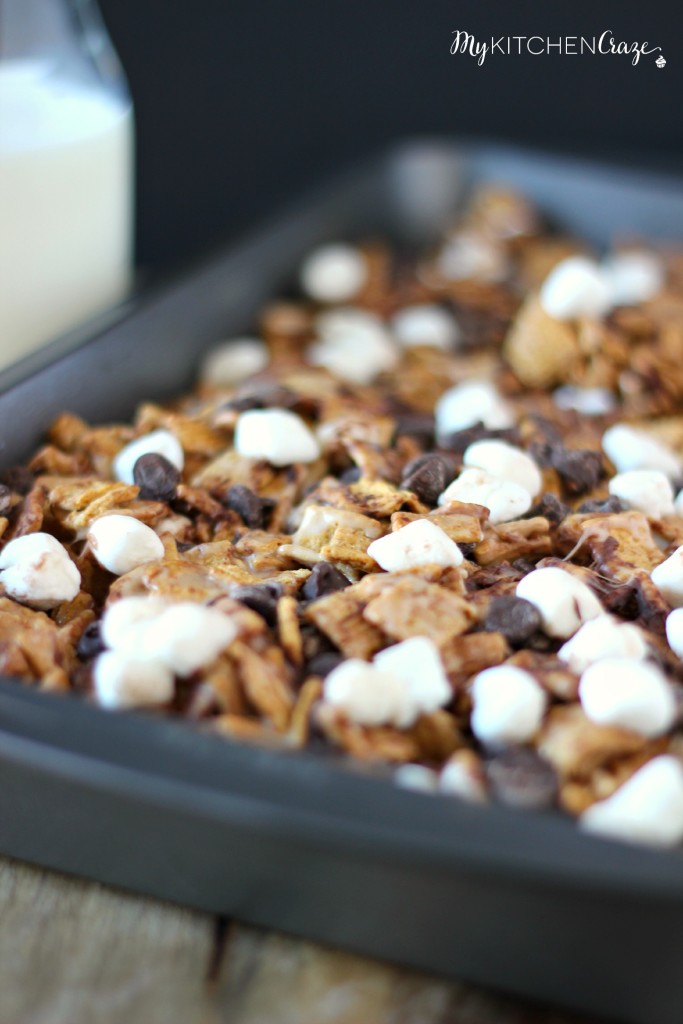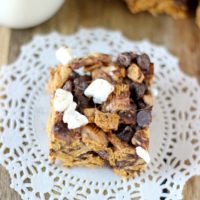 Get the Recipe:
S'mores Bars
Ingredients
1

10 ounce bag mini marshmallows

1

12 ounce package mini or regular chocolate chips

5

tablespoon

butter

1

12 ounce box Golden Graham cereal, approx. 8 cups

1

teaspoon

vanilla extract
Instructions
Spray a 9x13 baking dish with non-stick cooking spray; set aside.

Place chips in freezer while you prepare the other ingredients.

In a large bowl, add the cereal and set aside.

Add butter to a sauce pan and melt over medium high heat. Once butter is melted add in 5 cups of the mini marshmallows, stirring until mostly melted. Remove from heat and stir in vanilla.

Add melted butter mixture to the large bowl with cereal. Stir to coat entire bowl of cereal.

Add the cold chocolate chips and remaining cup of marshmallow. Stir until everything is mixed well.

Transfer mixture to prepared baking dish and smooth into an even layer. Cover and refrigerate until set.

Cut into squares and keep stored in an air tight container.

Enjoy!