Honey Sriracha Glazed Salmon
Need something healthy for dinner, but don't want to lack flavor? Then this Honey Sriracha Glazed Salmon is the dish you're looking for. Flavorful, delicious and cooked within 13 minutes. This is a must have for your dinning room table!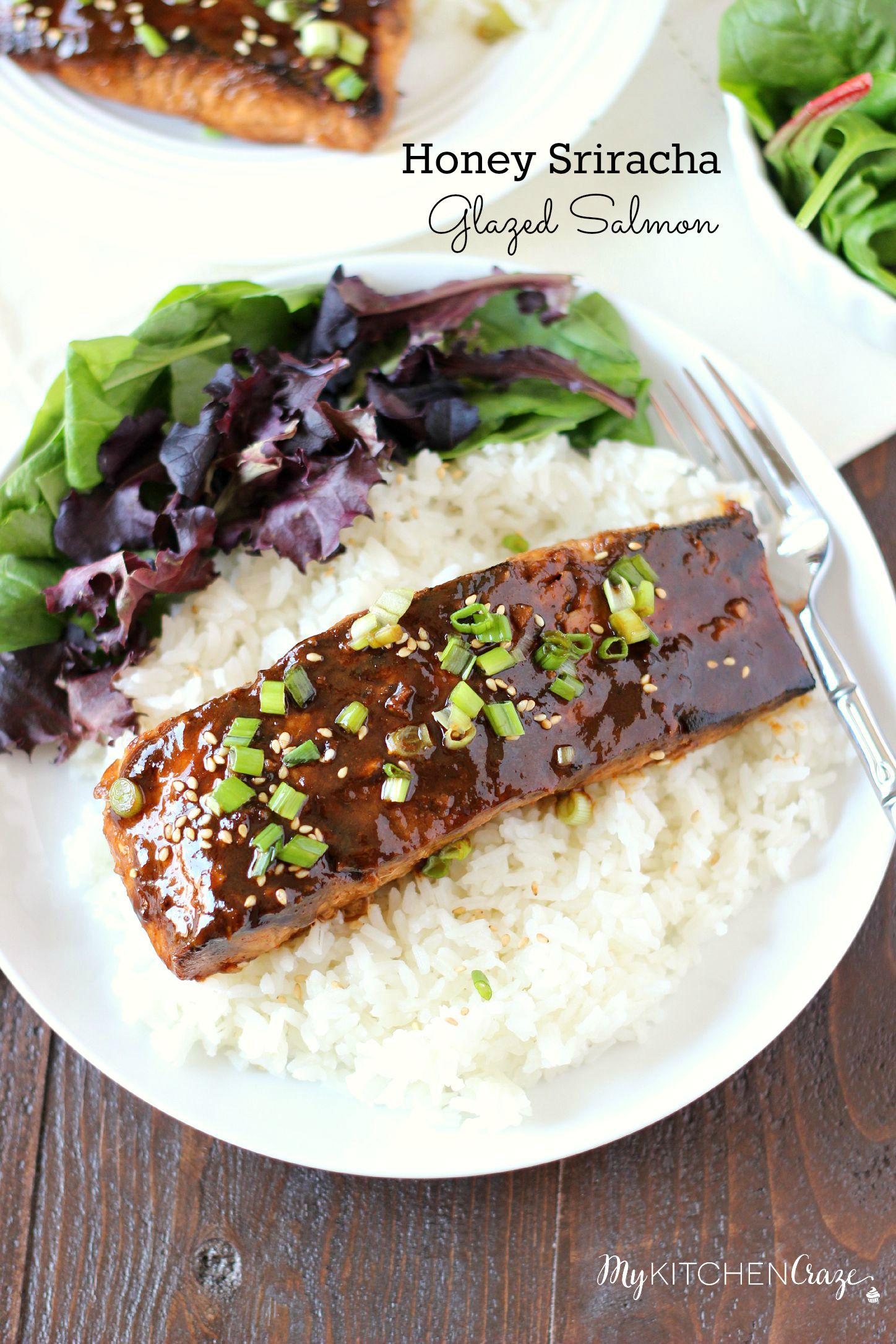 Can you all believe that we're at the tail end of July? Where has the time gone? I can't believe that the kids will be starting school in about 6 weeks. I'm so not ready, but I am. Does that make sense?
The kids are getting bored and there are only so many library trips you can make before they want to do something else. As we try to do different things around the house, I'm trying to add different foods to our dinner plates.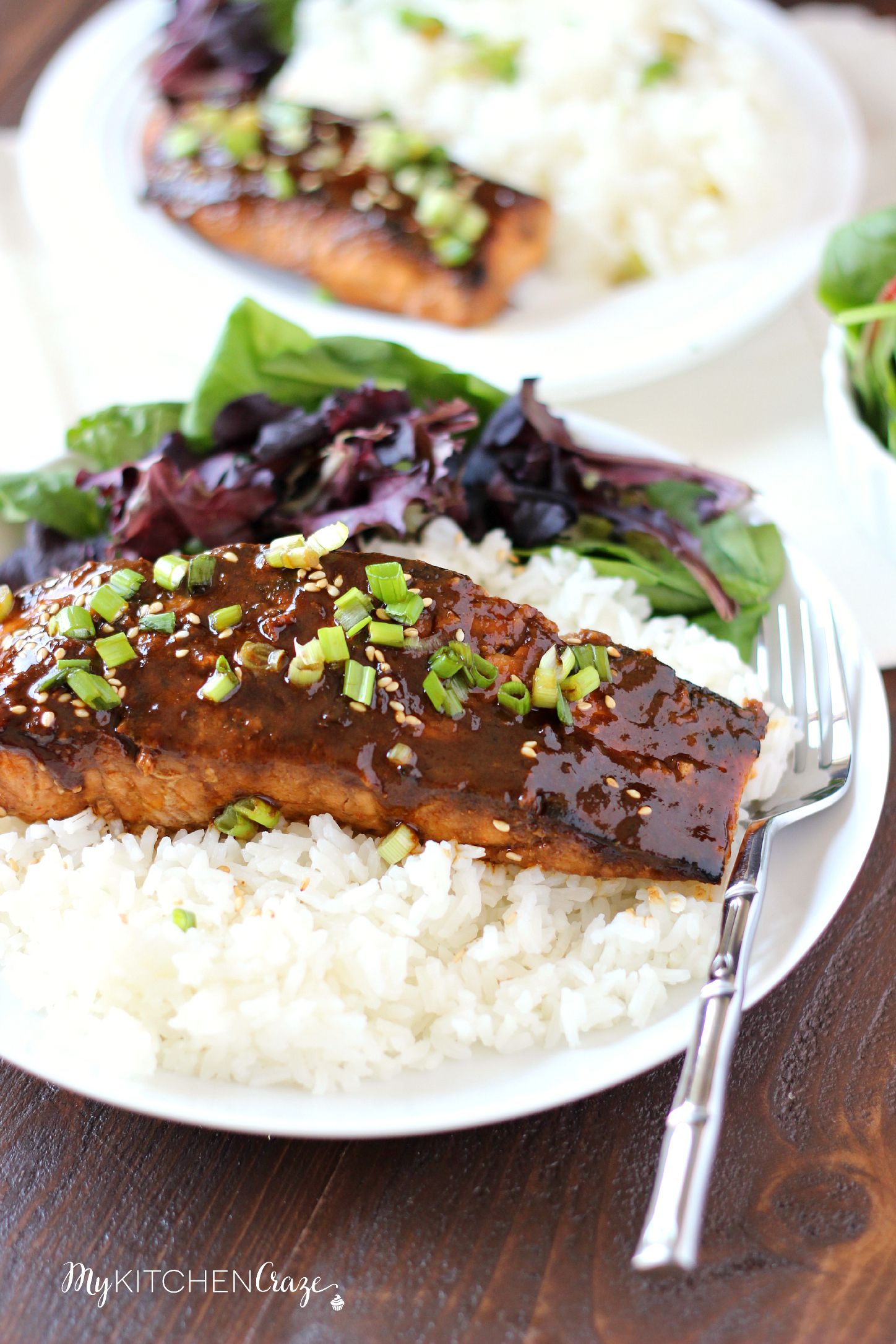 It's no secret that I didn't like fish when I was younger. As in, I couldn't even stand the smell of fish. It was so bad that my hubby, who is a fish lover would only get to eat it if we went out to dinner. Poor guy. But not any more. I'm starting to like fish more and more. In fact salmon is my favorite. But I do have conditions to eating salmon.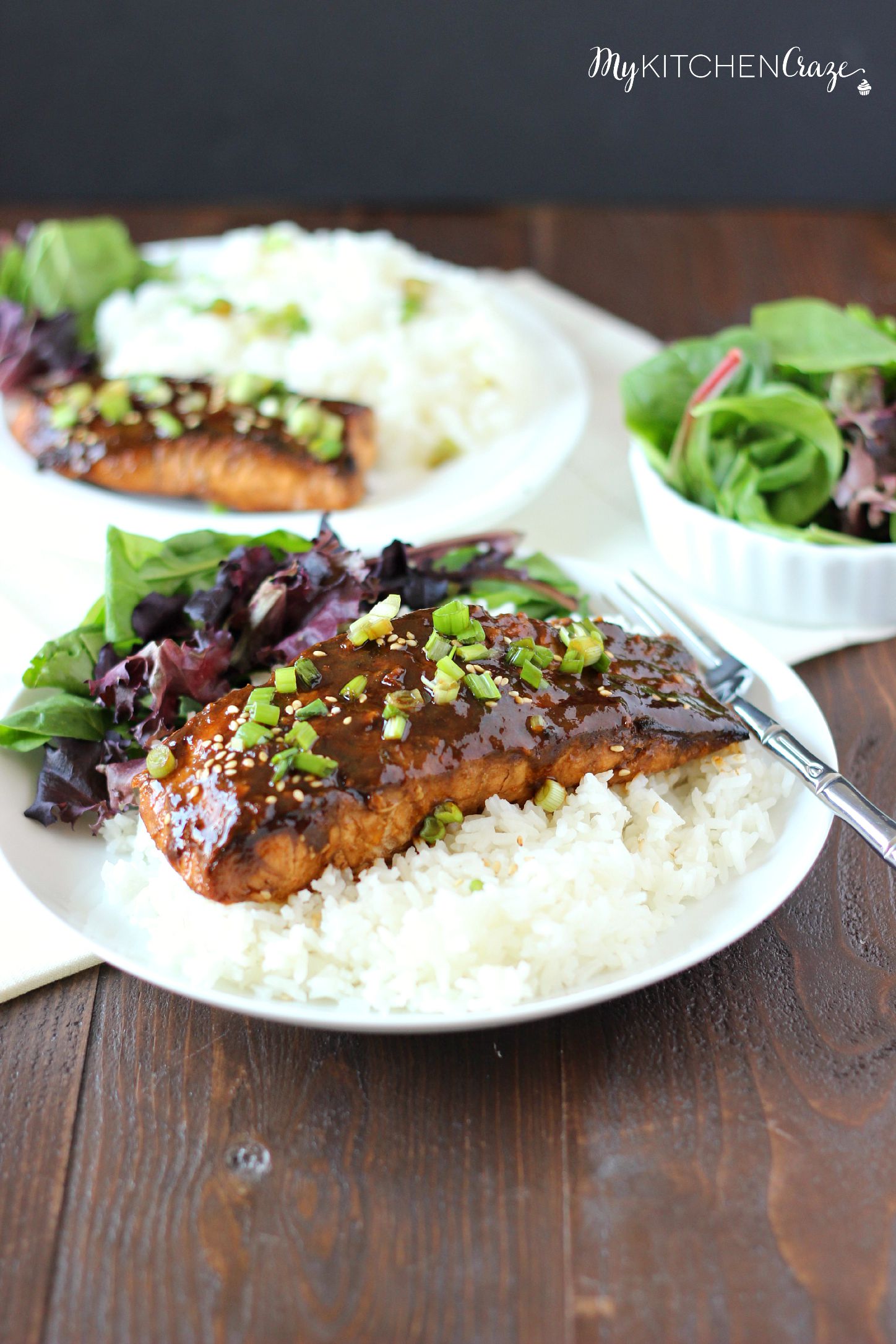 I can't eat steam salmon and always need some sort of glaze/sauce. I know that's horrible, but hey baby steps here people. I actually like it and will eat it now, so I've come a long way. I especially like salmon grilled. Oh yum! Have you guys ever grilled your salmon. Oh man it's so good. You get these gorgeous grilled marks and crispy edges…yum.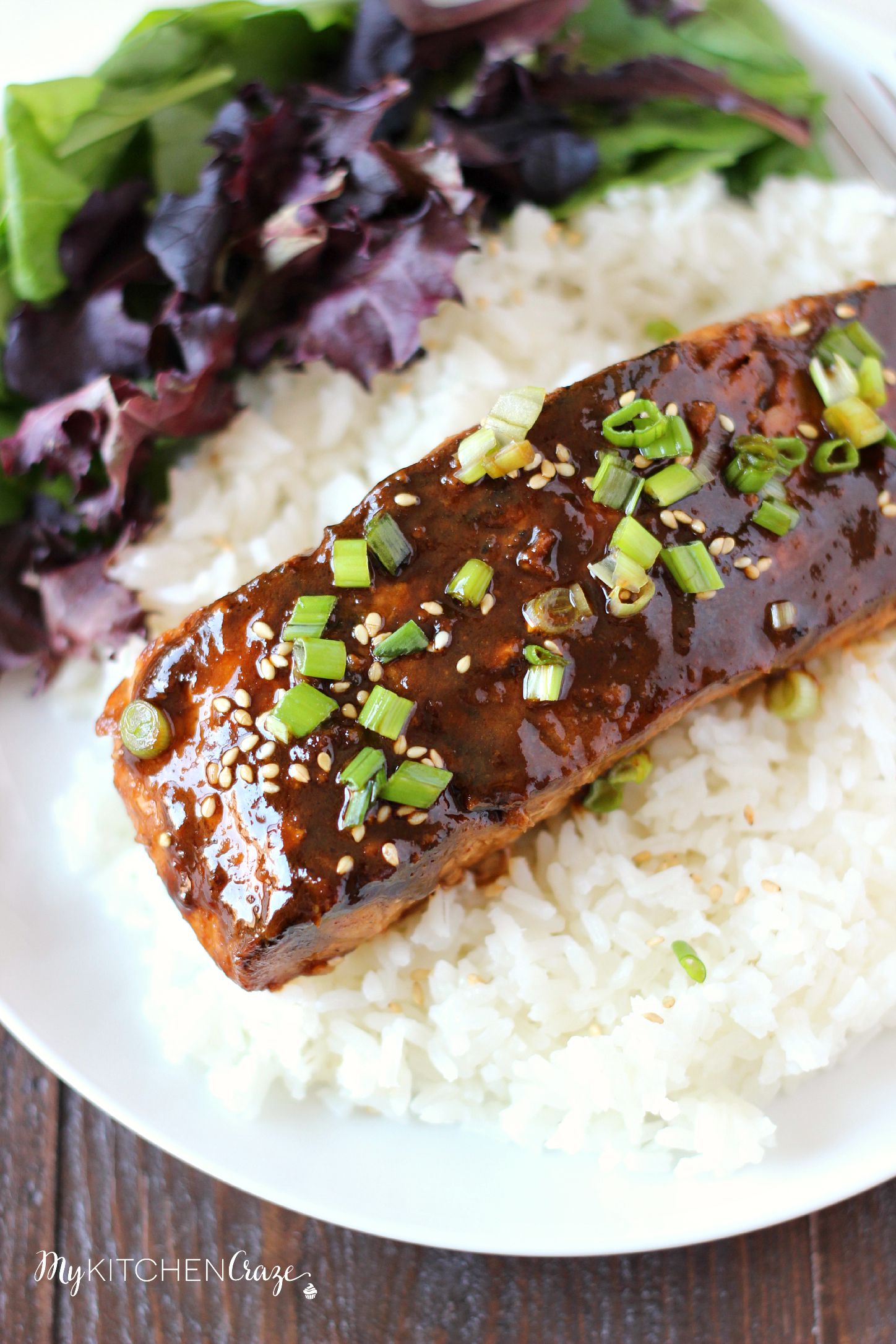 But today's recipes isn't grilled. You could grill it if you really wanted to, but I decided to go another route. This recipe calls for pan frying and I did that because it's easier for me. You see, I'm not allowed to man the grill. I guess I shouldn't say allowed, but it's well known that the grill belongs to the hubsters. I also have no interest in learning how to man that station. I do enough inside the house, so that particular job can be his.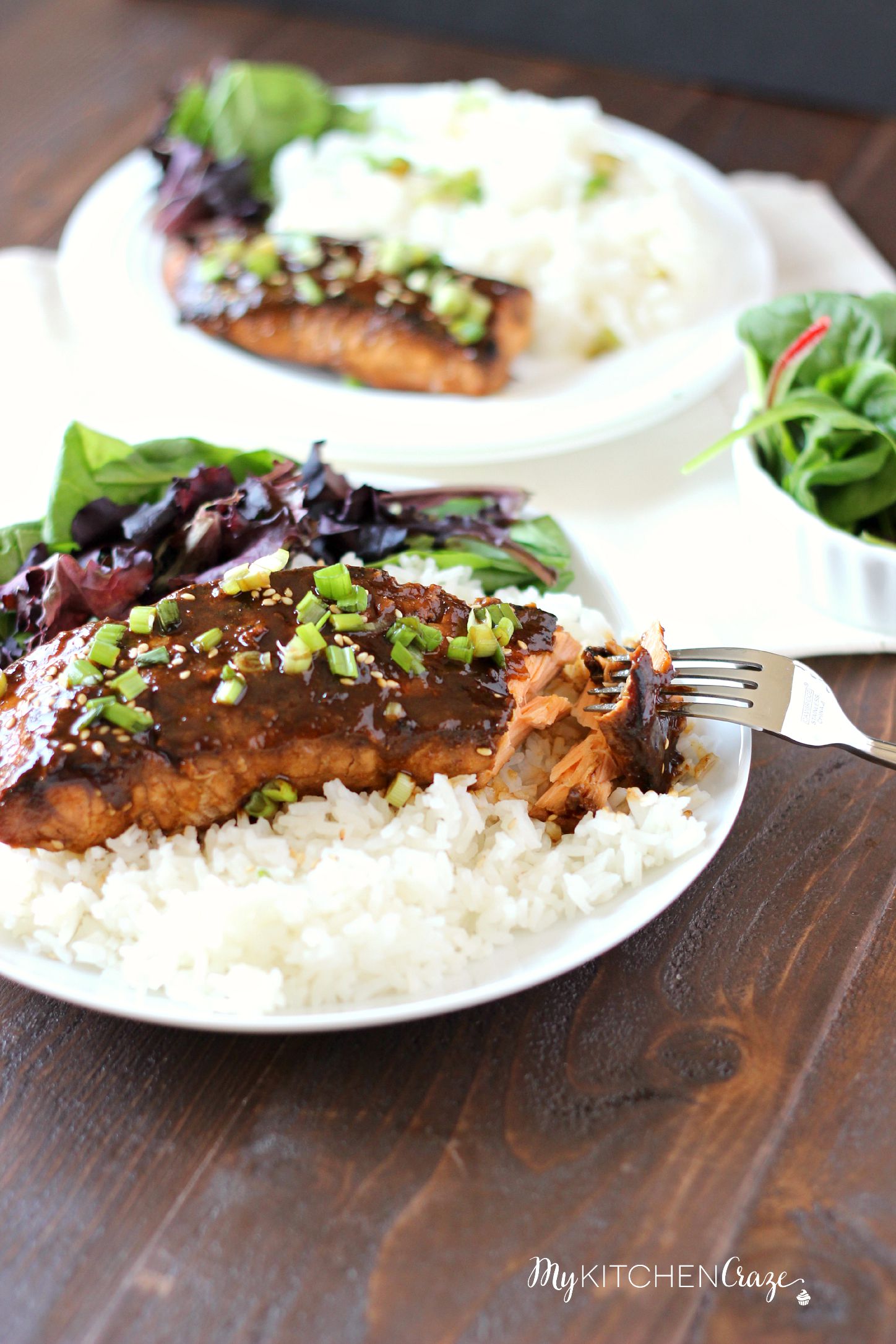 Ok, back to the salmon recipe. This dish is very easy to make. You simply make the marinade and marinate the salmon for an hour, then pan fry the salmon. The last 4 minutes of cooking, you add the reserved marinate and let simmer until the salmon is cooked through. Easy Peasy lemon squeeze-y. This is by far the best salmon recipe I've eaten to date. We make it at least once a week in our house.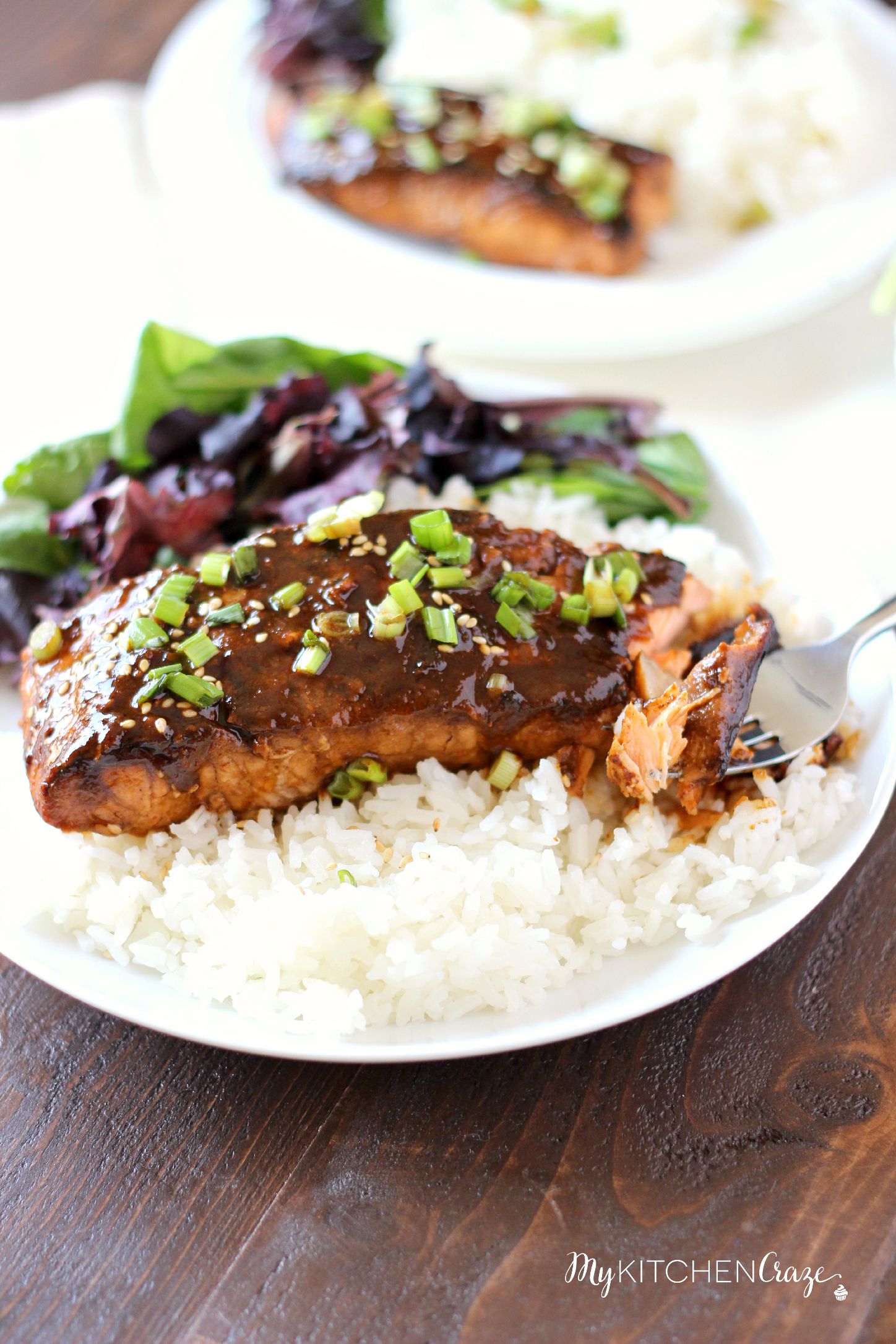 The flavors complement each other perfectly! Add some rice and sautéed veggies and you have yourself one yummy meal! I can't get over how good this salmon is. Not sure what other salmon recipe will top this one.
What is your favorite way to eat salmon? 
Get the Recipe:
Honey Sriracha Glazed Salmon
Ingredients
1/4

cup

reduced-sodium soy sauce

2

tablespoons

honey

1

tablespoons

rice vinegar

1

tablespoon

Sriracha sauce

,

or to taste

1

tablespoon

ground ginger

4

medium cloves of garlic

,

minced

3-4

6 ounce salmon fillets

1 1/2

teaspoons

sesame oil

garnish: 2 tablespoons green onions

,

chopped
Instructions
Combine the soy sauce, honey, rice vinegar, Sriracha, ground ginger and garlic in a glass measuring cup or a small bowl. Whisk together until incorporated.

Add the salmon fillets to a gallon zip lock baggie. Pour marinate over salmon, seal and coat salmon pieces with marinate. Let marinate for one hour, turning the fish over once. Don't let the fish marinate longer than 8 hours.

Heat a large skillet with seasame oil over medium-high heat. Once hot, add the salmon, reserving liquid in a small bowl. Cook salmon until browned, about 3 minutes. Flip over and cook another 3 minutes, until browned.

Reduce heat to low and pour in reserved marinate. Cover and cooked until salmon is cooked through, about 5-6 minutes.

Sprinkle green onions on top and serve.

Enjoy!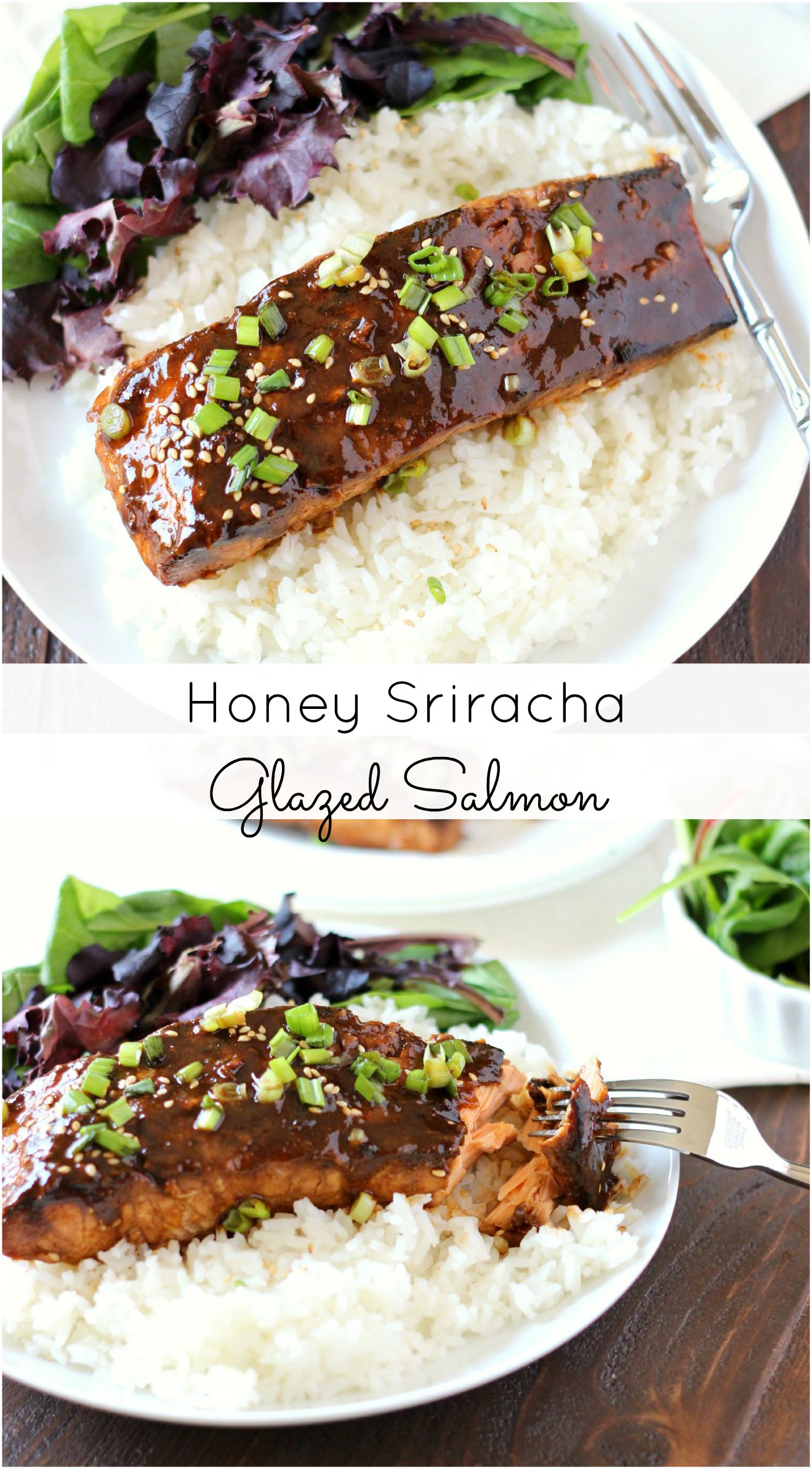 Here are some great fish recipes from around the web:
Lemon Shrimp One Pot Pasta by Bake Eat Repeat
Balsamic Glazed Salmon by Well Plated
Salmon Tacos with Cilantro-Lim Slaw by Willow Bird Baking
Sweet Chili Garlic Glazed Salmon by The Recipe Critic