Need an easy snack or appetizer? This Traditional Hummus is a great healthy and nutritious snack. Packed with great flavor and it's just darn tasty.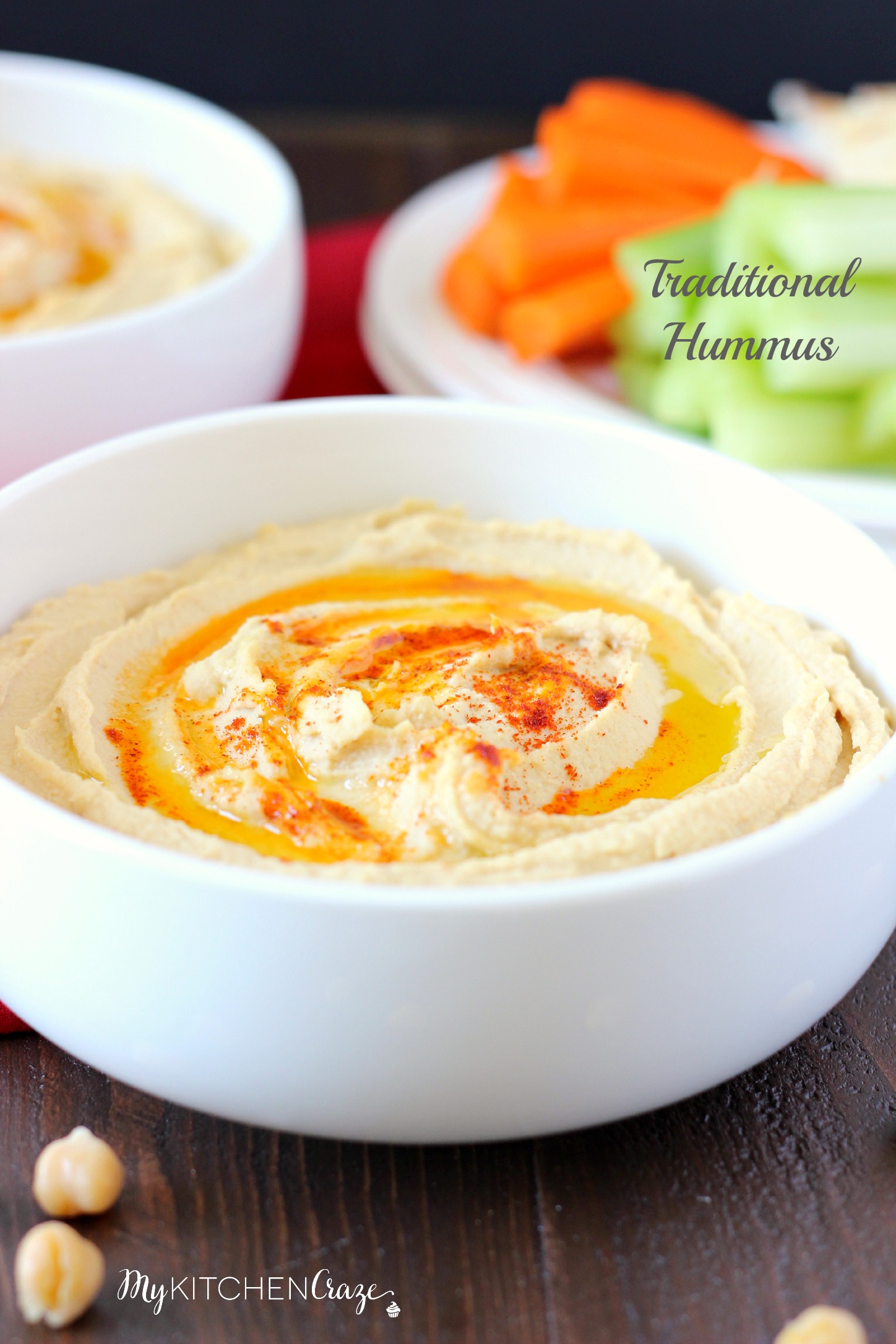 Well it's happened. I'm officially on a diet. I know, I know I shouldn't even say the big D word, but it has to be said. I've officially gained the weight back that I worked so hard to get off three years ago. It sucks and I hate it, but I hate my weight more. Hence me mentioning the big D word.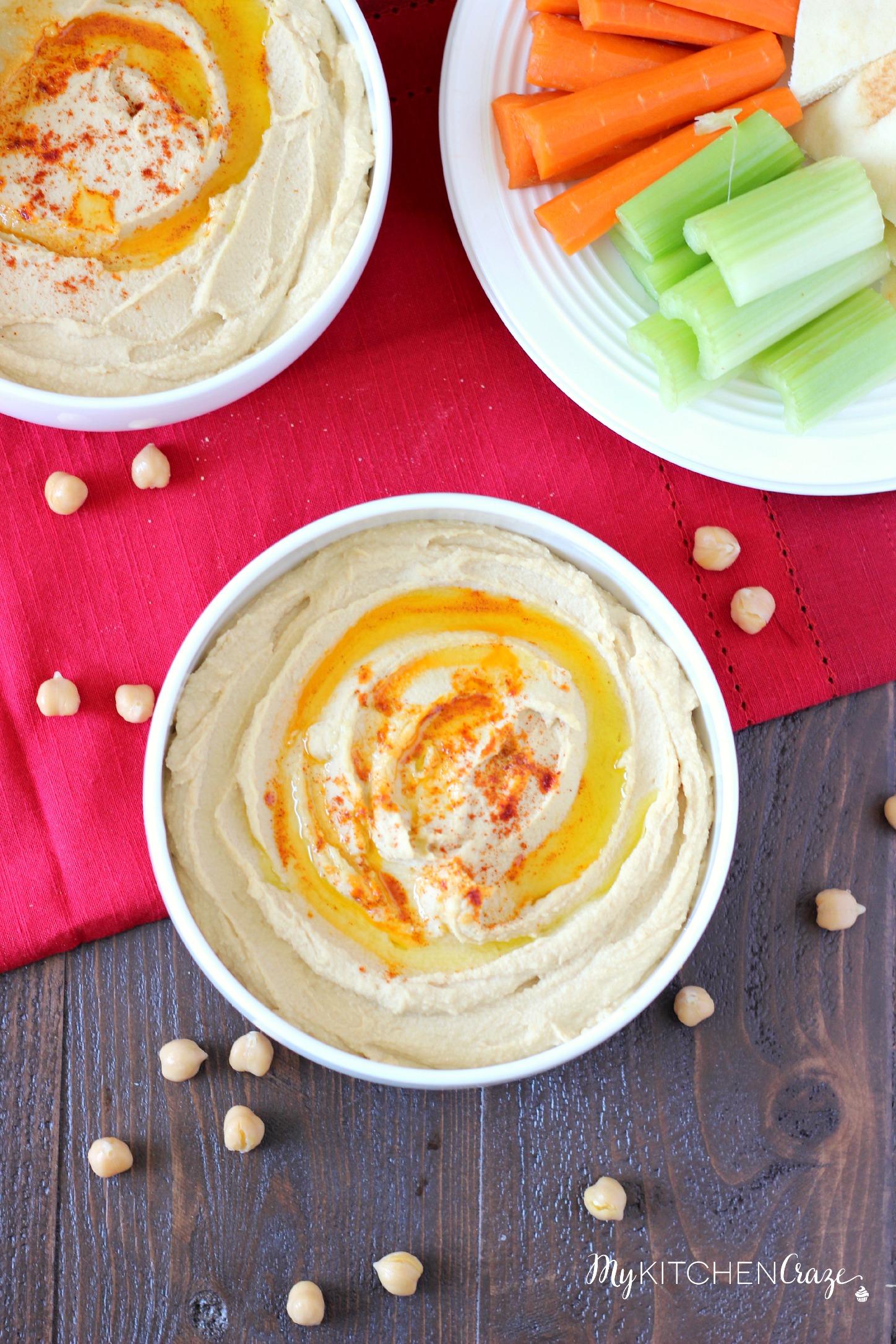 I don't do any of those crazy diets. I do the basic cutting calories and working out 4 times a week. Normally I only get in 3 days, but once I put my heart into it, I can force myself to workout 4 days. I'm not one of those girls that like working out. Sorry, but I just don't crave it like others do. I wish I did honestly. It would make this whole being out of shape thing so much easier. To be brutally honest, I could go without working out and be very happy. 🙂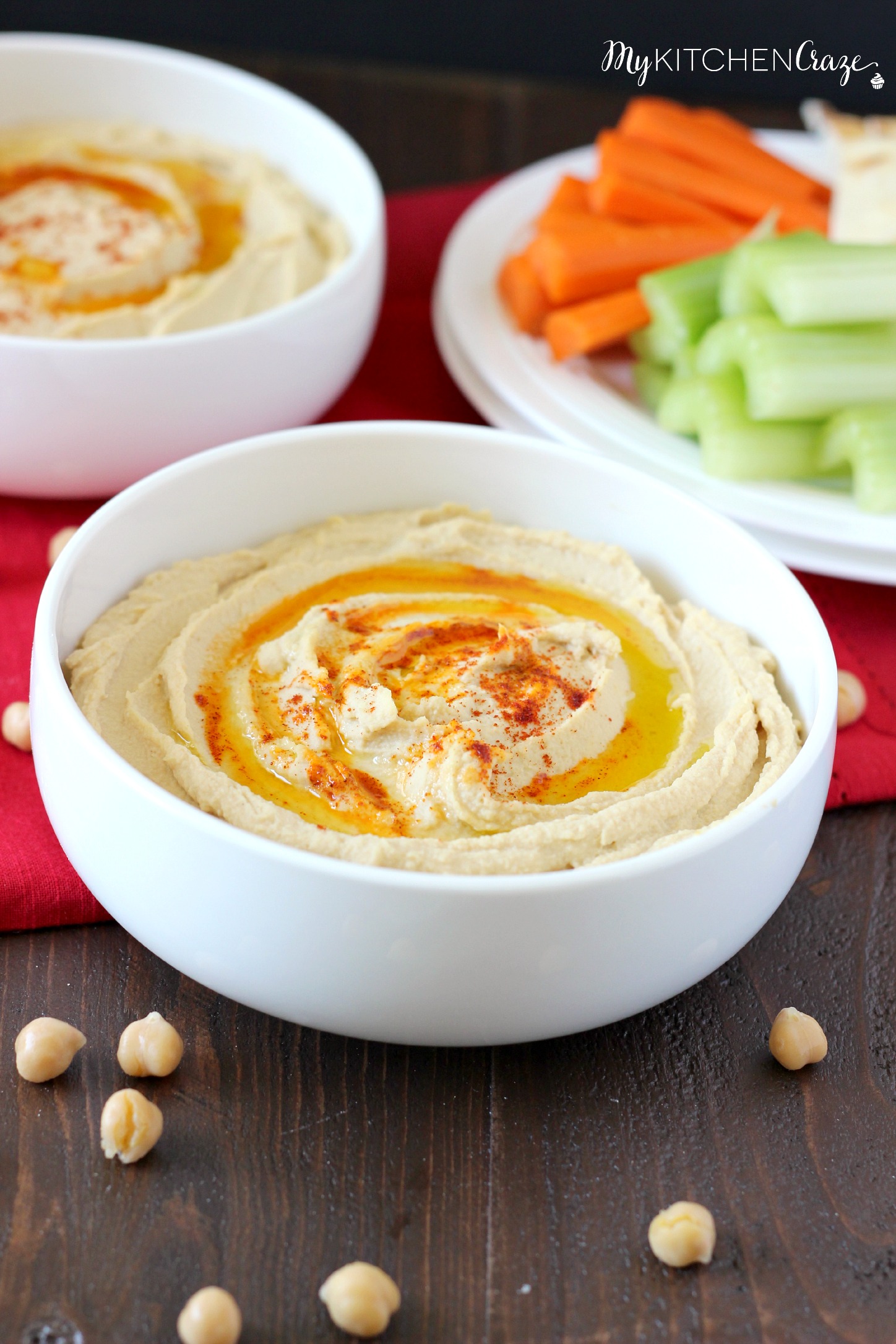 I thought since I have this thing called a food blog, I could share all of my yummy "healthy" recipes with you. And if you're like me and struggling for a happy medium, then I can help you out too. Of course I'll still make desserts and sweets because I couldn't live my life without them.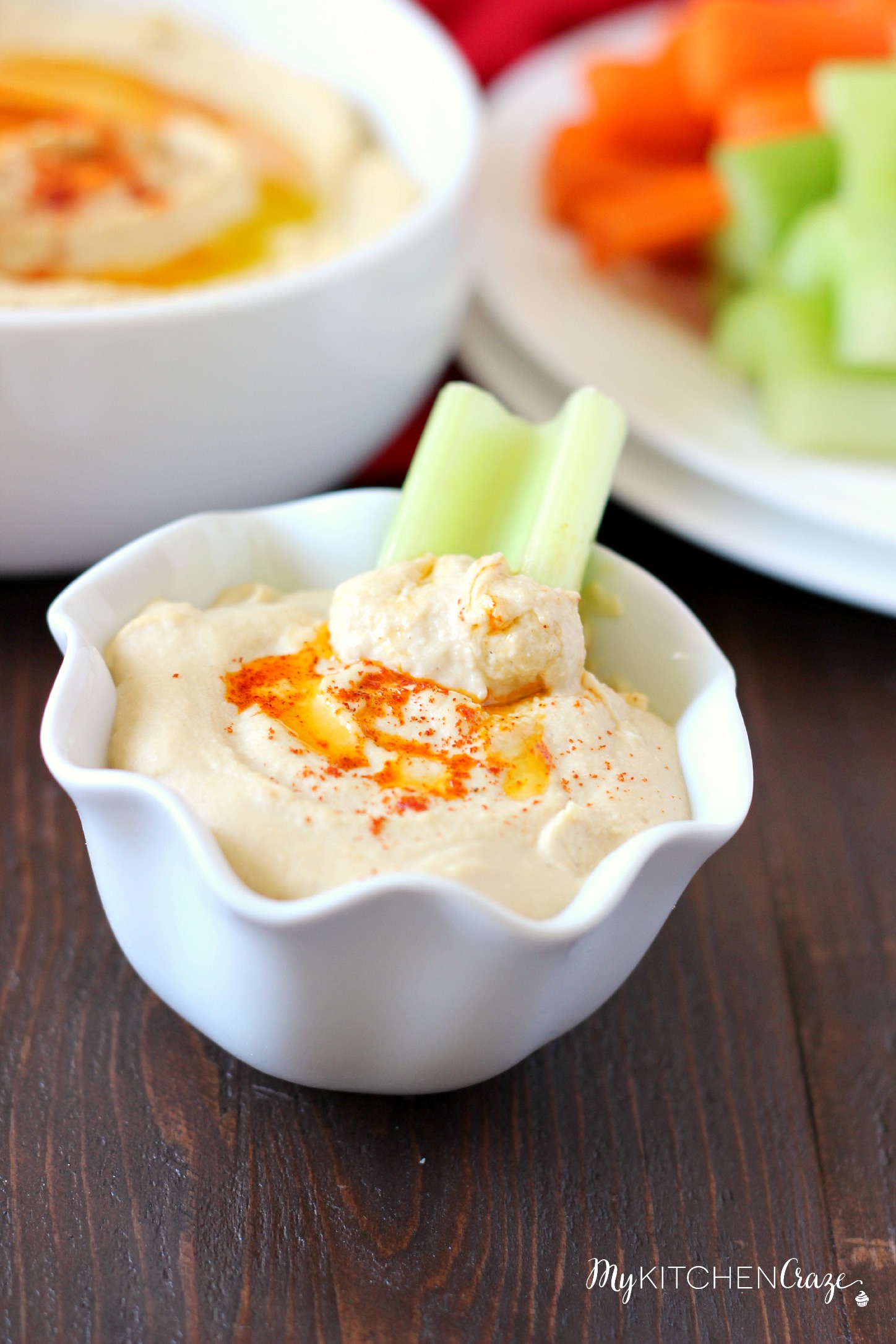 To start off this healthy kick, I wanted to share my Traditional Hummus recipe. Hummus is so easy to make and has amazing health benefits. Here are 10 benefits, just to name a few:
The nutrients in hummus help with weight management
Chickpeas help lower your cholesterol
Alleviates Anemia
Reduces blood clots
Reduces blood sugar 
Reduces your chances at cancer 
High in vitamins and minerals plus it's a superfood
Heart healthy
Decreases inflammation
Energy booster 
And the list keeps going. As you can tell this is a recipe to have on hand even if you're not dieting. Now you might be thinking, "Why make it myself. The stores had tons and tons of different types and flavors of hummus."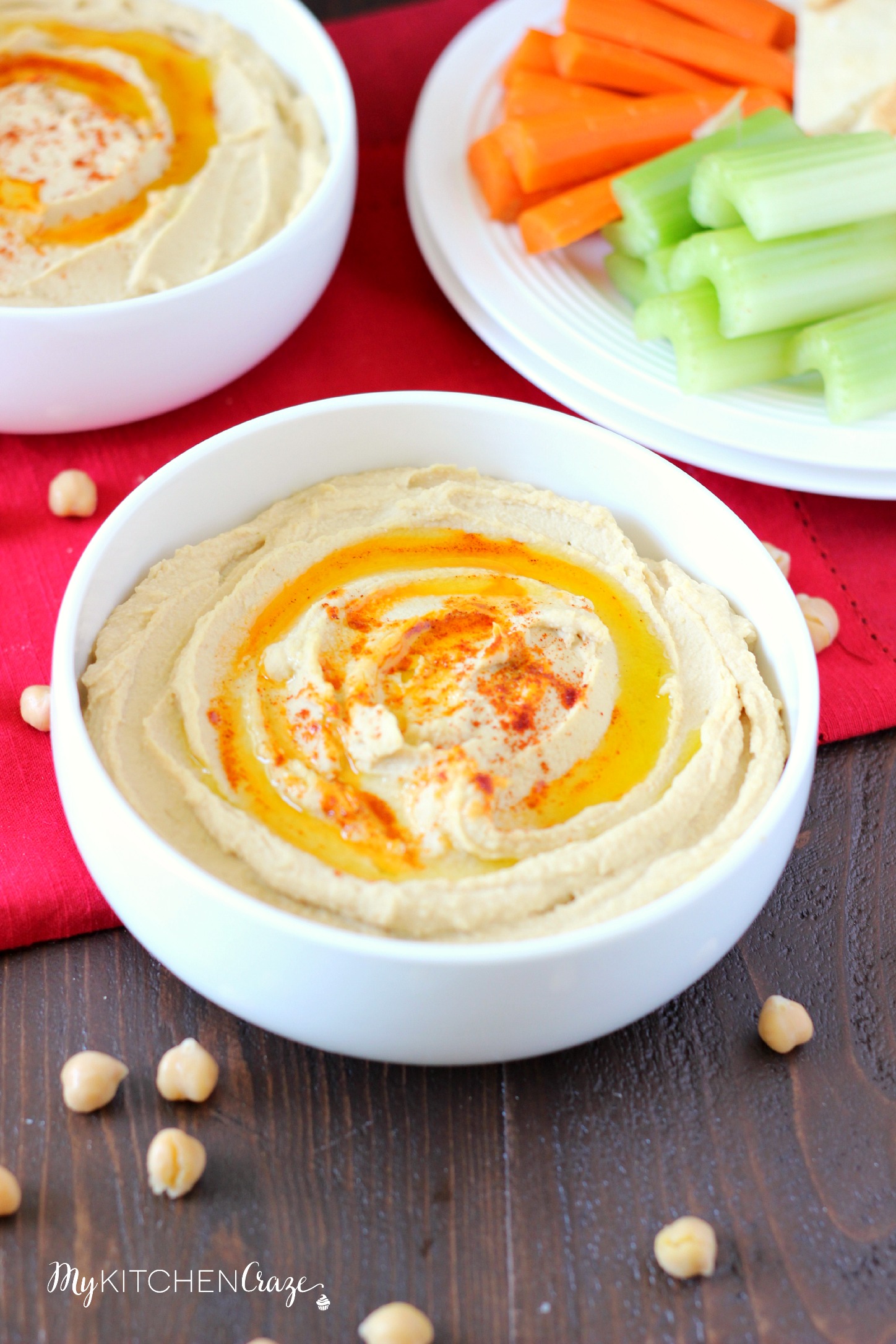 My answer to you is nothing beats homemade Traditional Hummus. You can control so many aspects when you make some thing homemade. Such as the salt content, garlic and oil to name a few. You can also make a batch of Traditional Hummus, scoop out half and add some roasted bell peppers to give some additional favor. The possibilities are endless and you're going to become a hummus expert.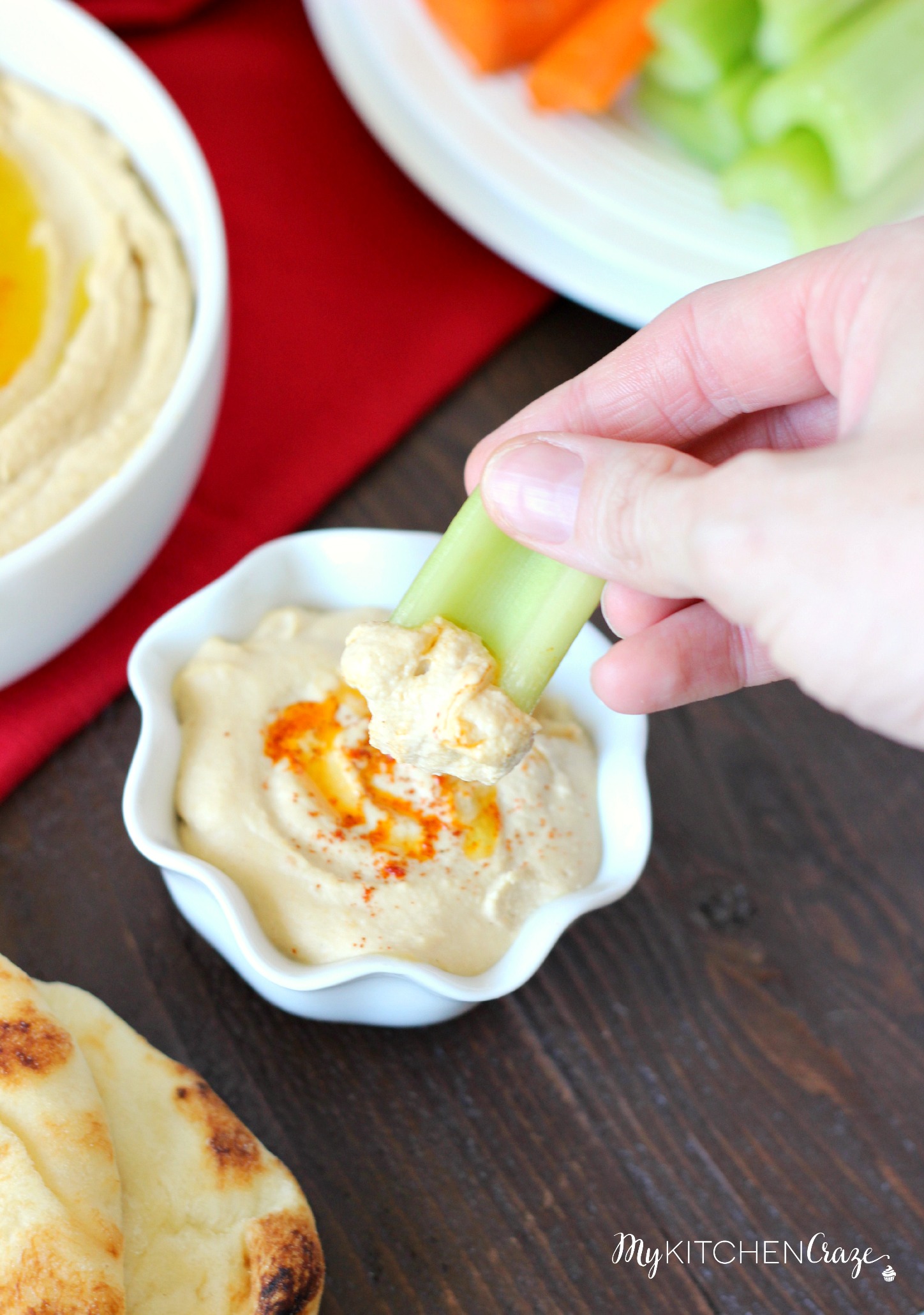 Traditional Hummus
Author:
Prep time:
Total time:
Serves: approx. 3 cups
Ingredients
1 – 2 garlic cloves
2 cans (15 ounce) chickpeas, drained and liquid reserved
1 1/2 teaspoons salt
1/3 cup tahini
6 tablespoons lemon, approximately 2 lemons
2 – 4 tablespoons water or reserved chickpea liquid
garnish: 1 tablespoon olive and paprika
Instructions
In a blender or food processor, add garlic and pulse a few seconds until minced.
Add remaining ingredients and blend/pulse until chickpeas are coarsely purred.
Taste and add any additional salt or seasoning if needed. Spoon into bowl and garnish with 1 tablespoon olive oil and sprinkle with paprika.
Serve room temperature or cold.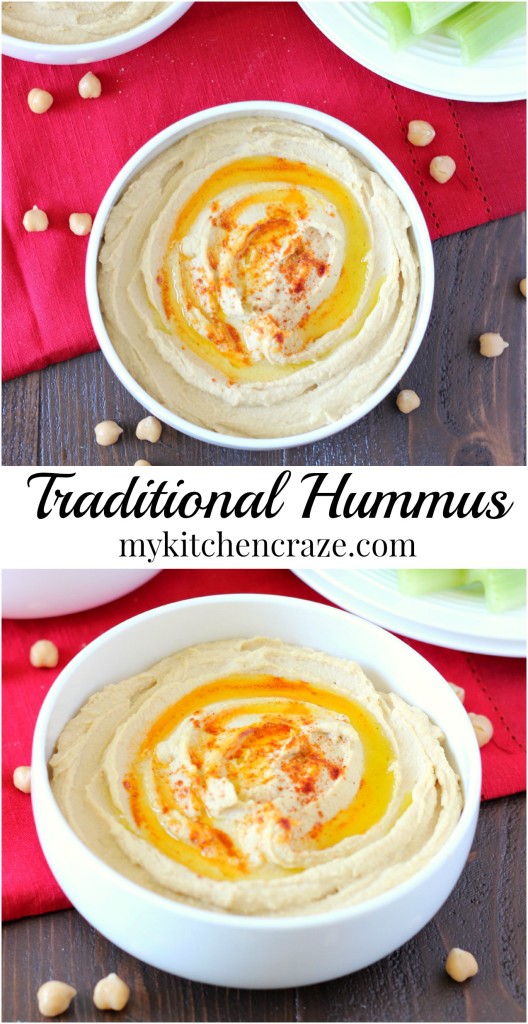 Some more appetizer ideas: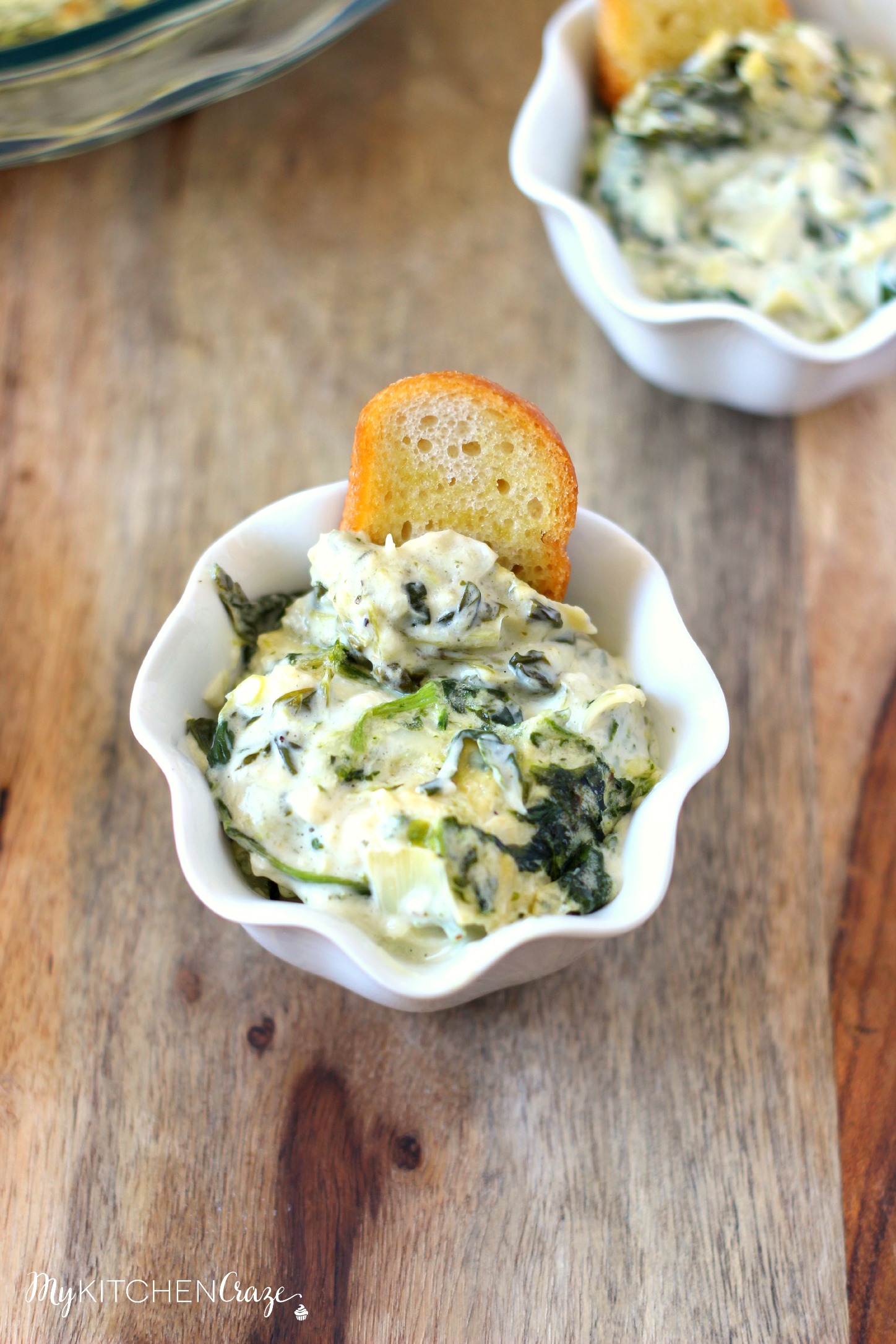 Spinach Artichoke Dip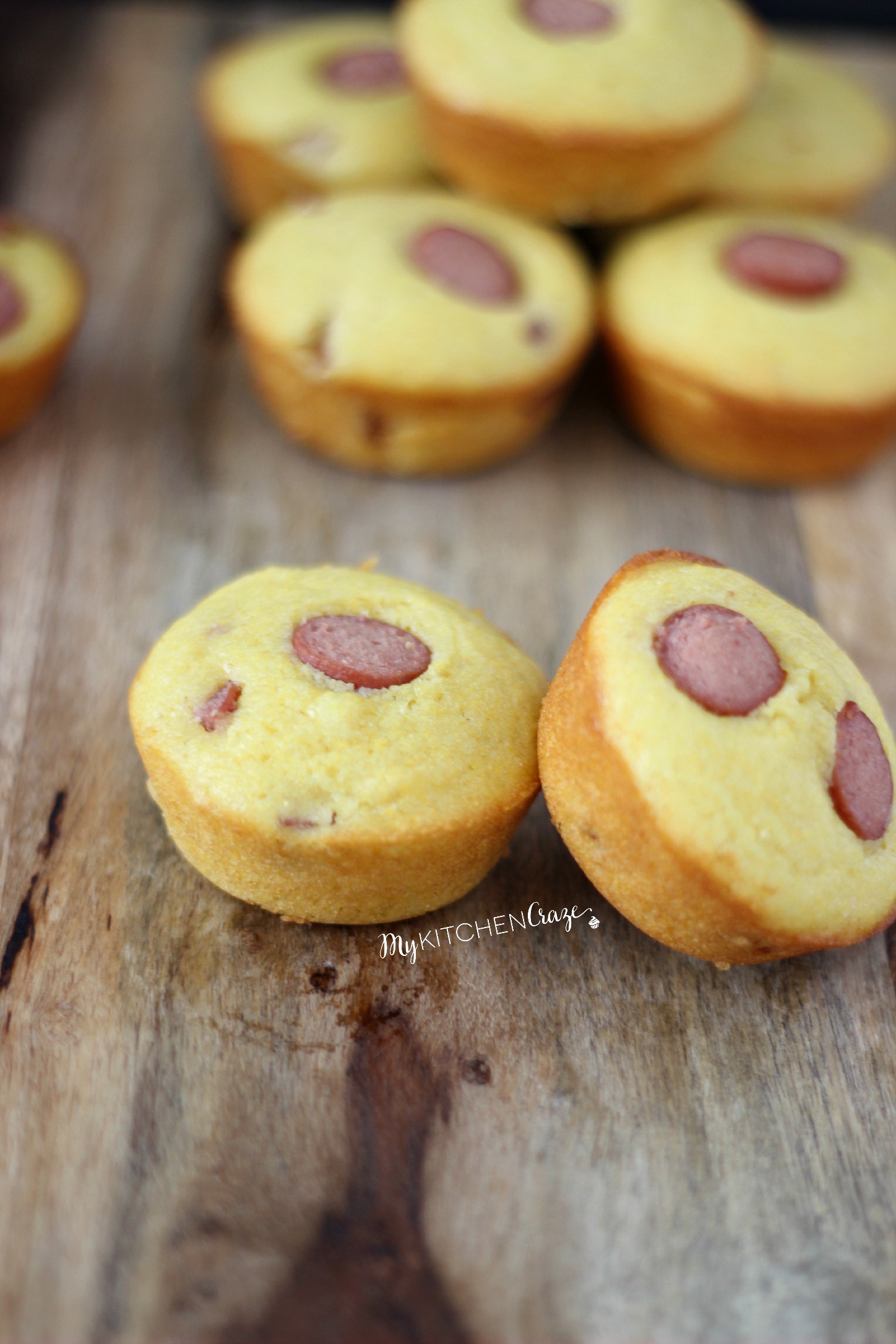 Corn Dog Muffins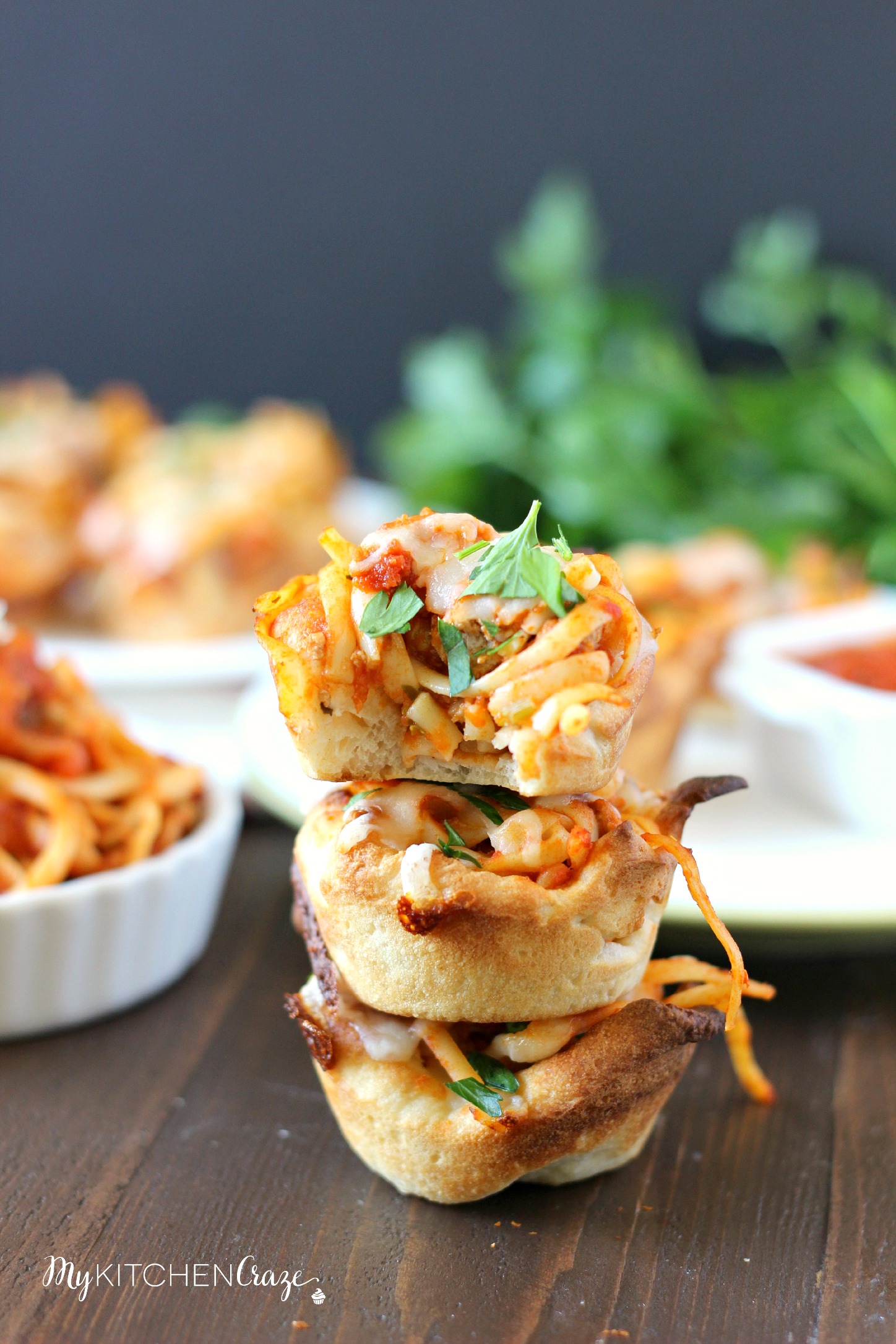 Spaghetti Cups 
More Hummus recipes from food blogger friends:
Honey Sriracha Hummus by The Housewife in Training Files
Spinach & Arugula Hummus by Life made Sweeter
Mango Chipotle Hummus by Cookie Monster Cooking