S'mores Pudding Cup
Summer is upon us which means it's S'mores time! Yay! Get those skewers and barbecue out. This S'mores Pudding Cup has gooey marshmallows with melted Hersey chocolate, crushed graham crackers and chocolate pudding. This is one yummy dessert cup.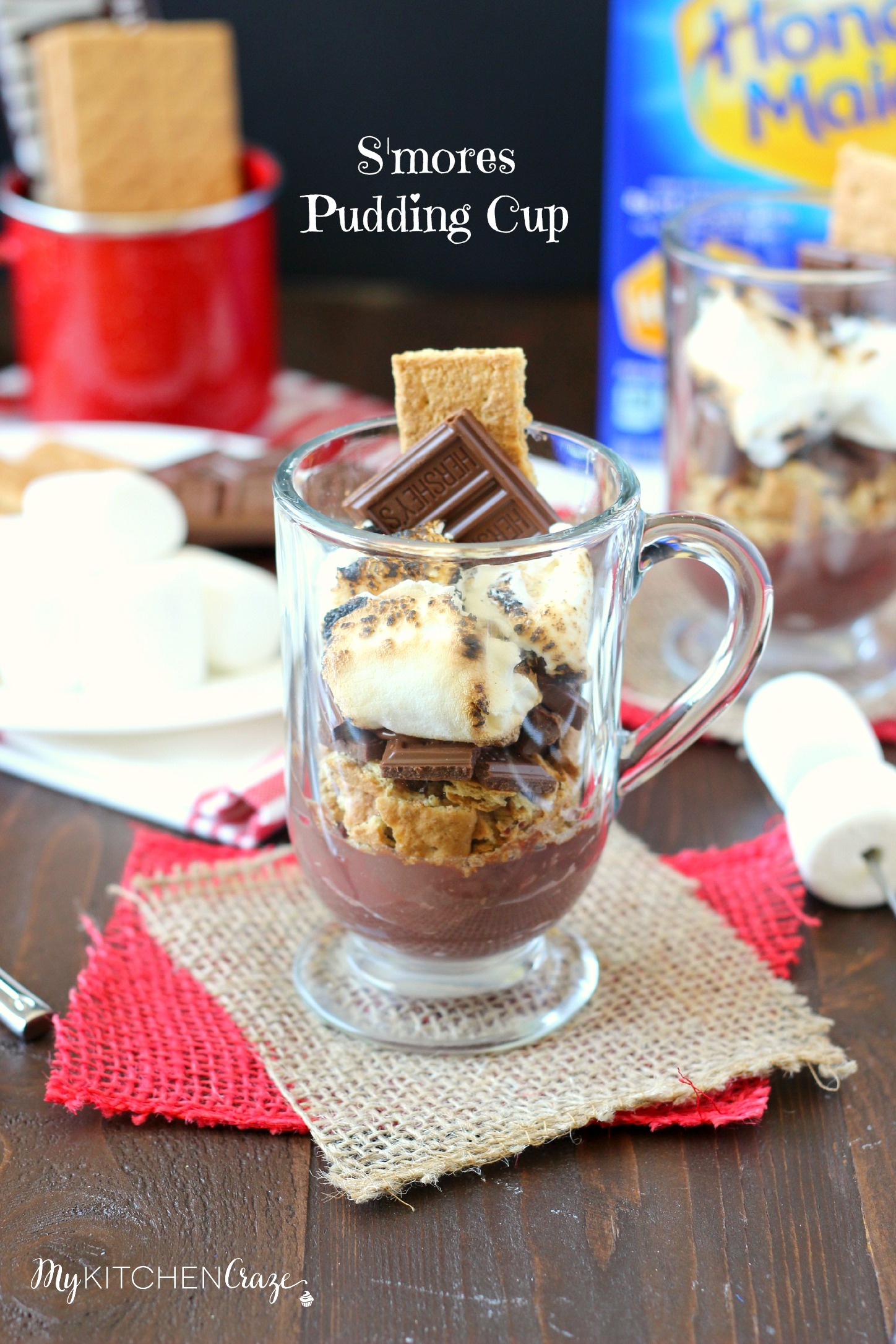 Summer is here and that means barbecue season is in full effect. It's getting hot and let me tell you that you do not want your oven or stove on for any length of time. When you live in the desert like me, and it's 115 outside and you want your house at a cool 77 degrees, you don't want to crank on the oven or the stove….talk about adding fuel to the fire! Hehe….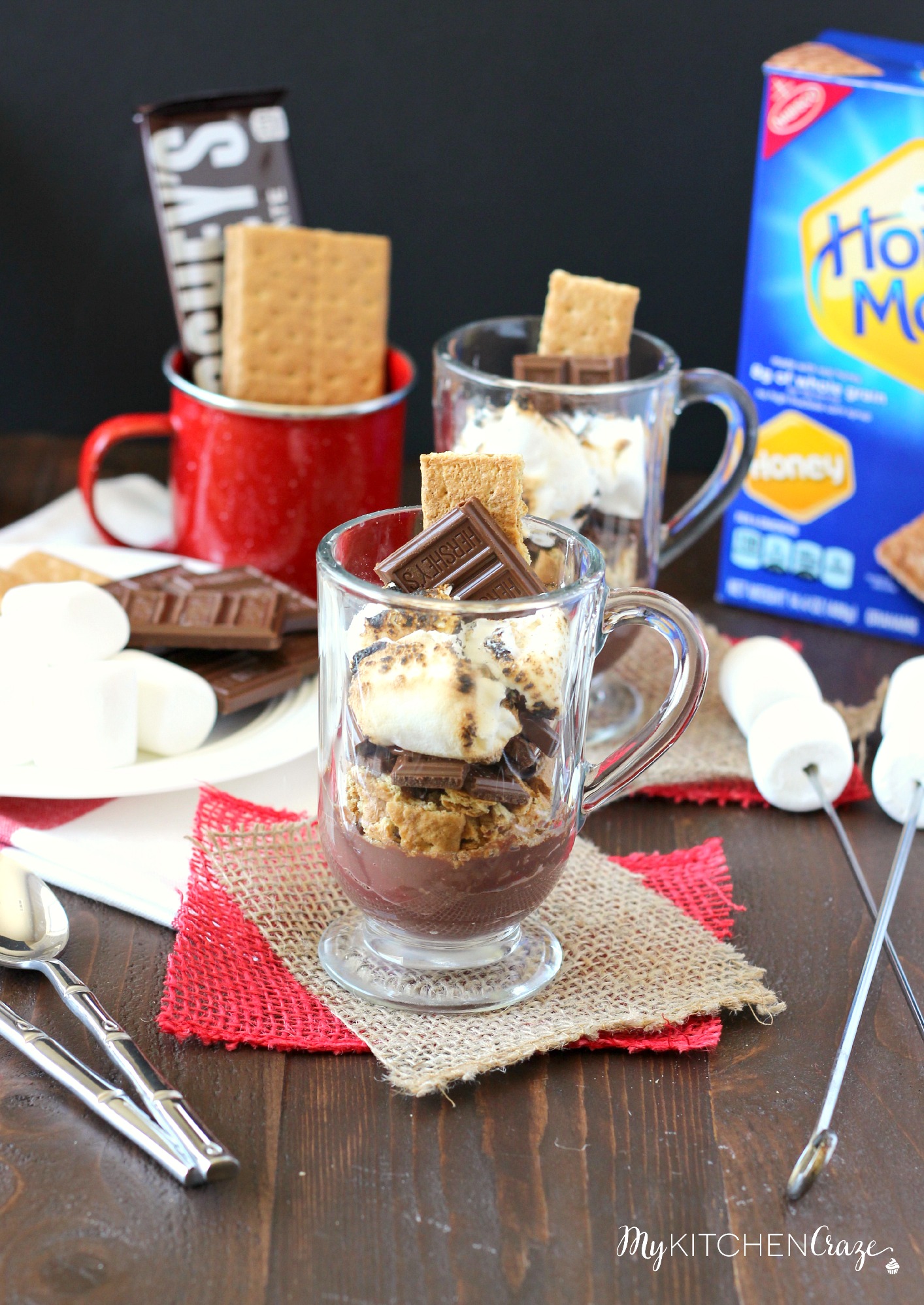 Last week while I was at Walmart they had this cute display set up with all of your S'more ingredients. It totally made me want to make S'mores. My hubby had already said he wanted to barbecue because we were having some cool weather blow in for a few days, so I decided how fun would it be to make S'mores on the barbecue while we were enjoying the weather. Yay for S'mores Day!!
Now I'm a total S'mores girl at heart. I went to girl scout camp as a kid and my parents took us camping all the time. And if you were a girl or boy scout or went camping like me, then you know S'mores are a must around the fire. The only dilemma I had with eating S'more are the sticky hands.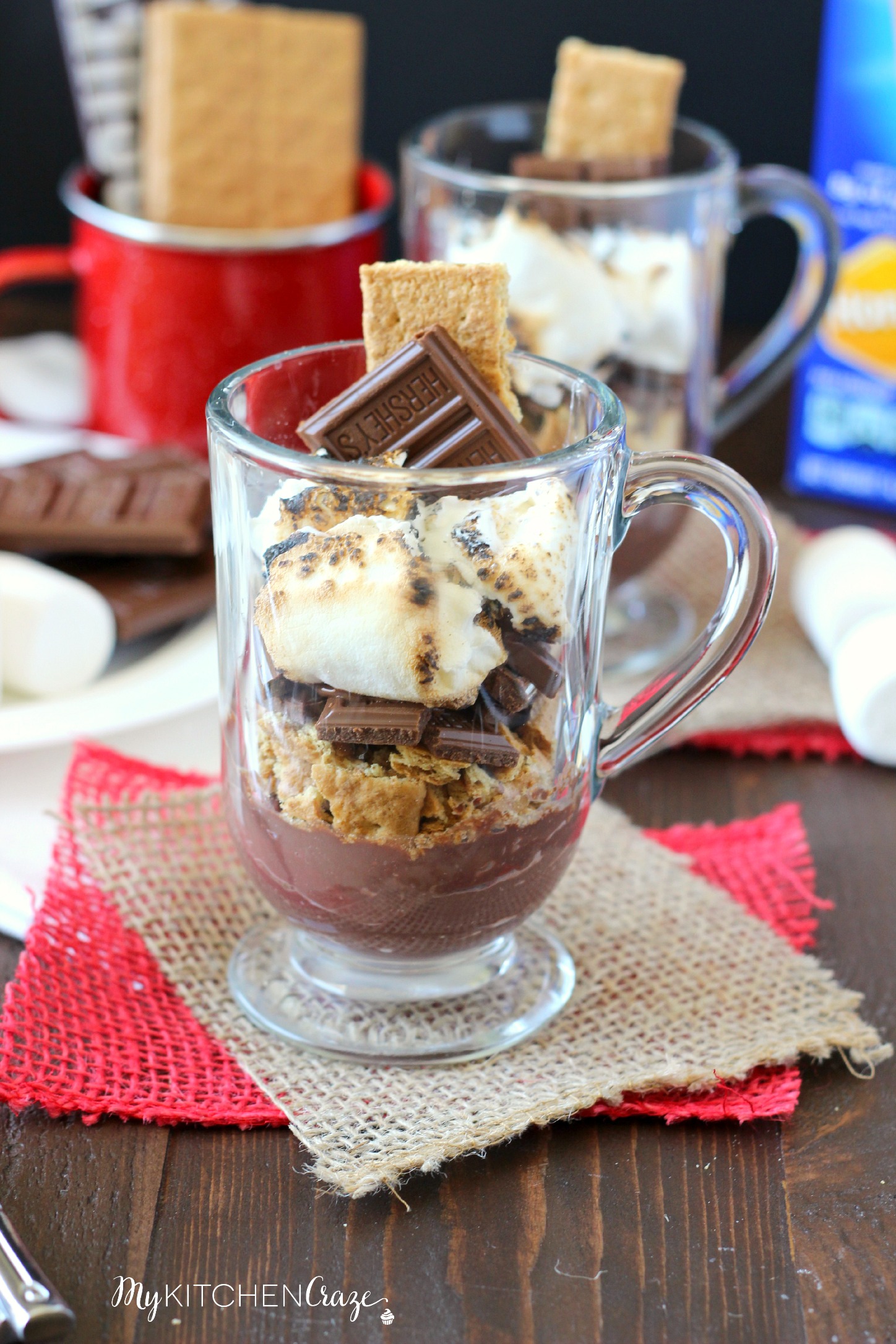 I'm a girl that doesn't like sticky gooey hands. I'm one of those people who washes her hands 1,000 times a day. Yeah, my hands might be dry, but at least they aren't  gooey and sticky. 🙂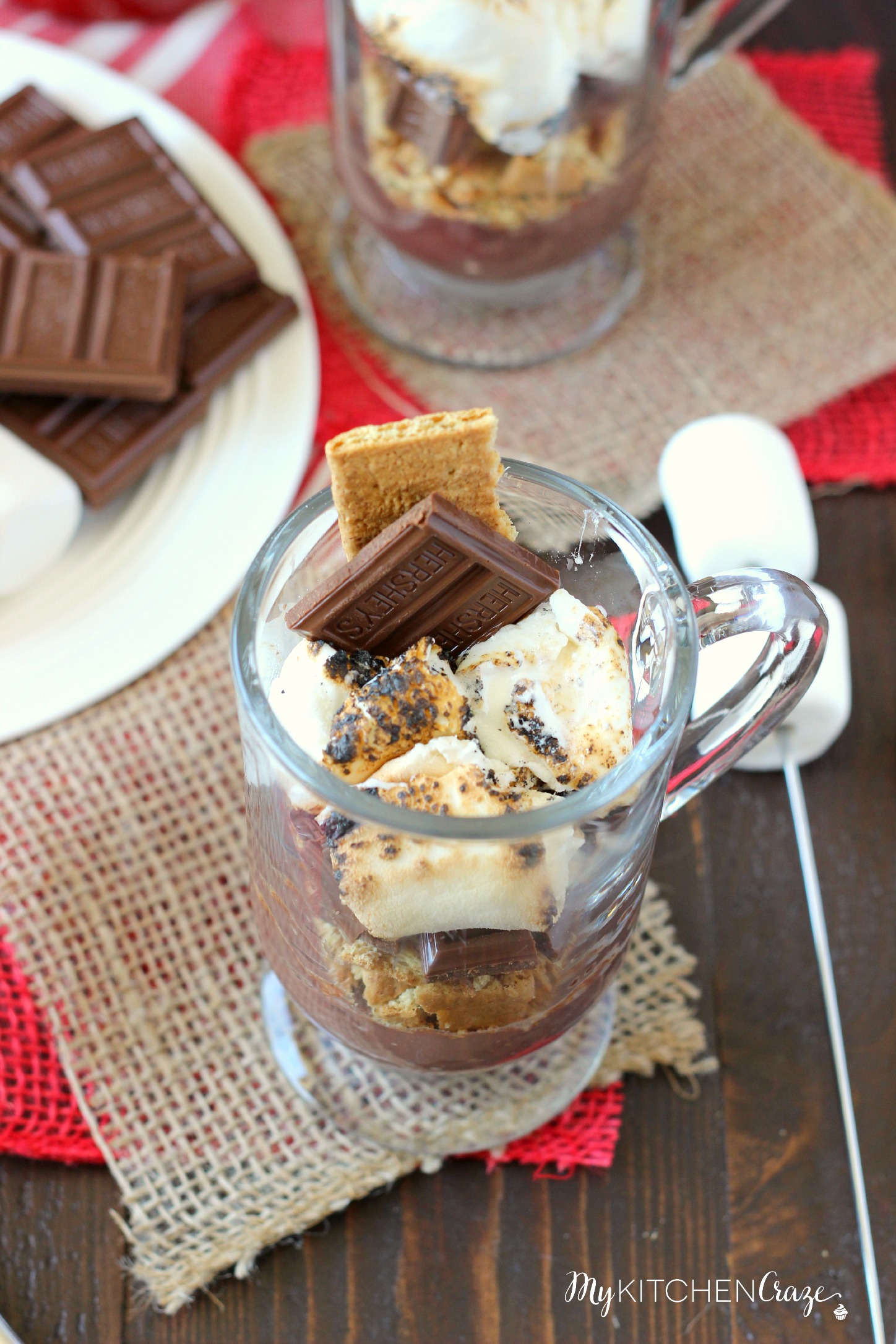 I wanted to create a recipe that you could eat out of a cup, so those hands of yours wouldn't get sticky. I also wanted a recipe that took minutes to throw together because come one who wants to wait for dessert? I also decided since the barbecue was going to be on, we could keep the party going and roast the marshmallows over the barbecue flame.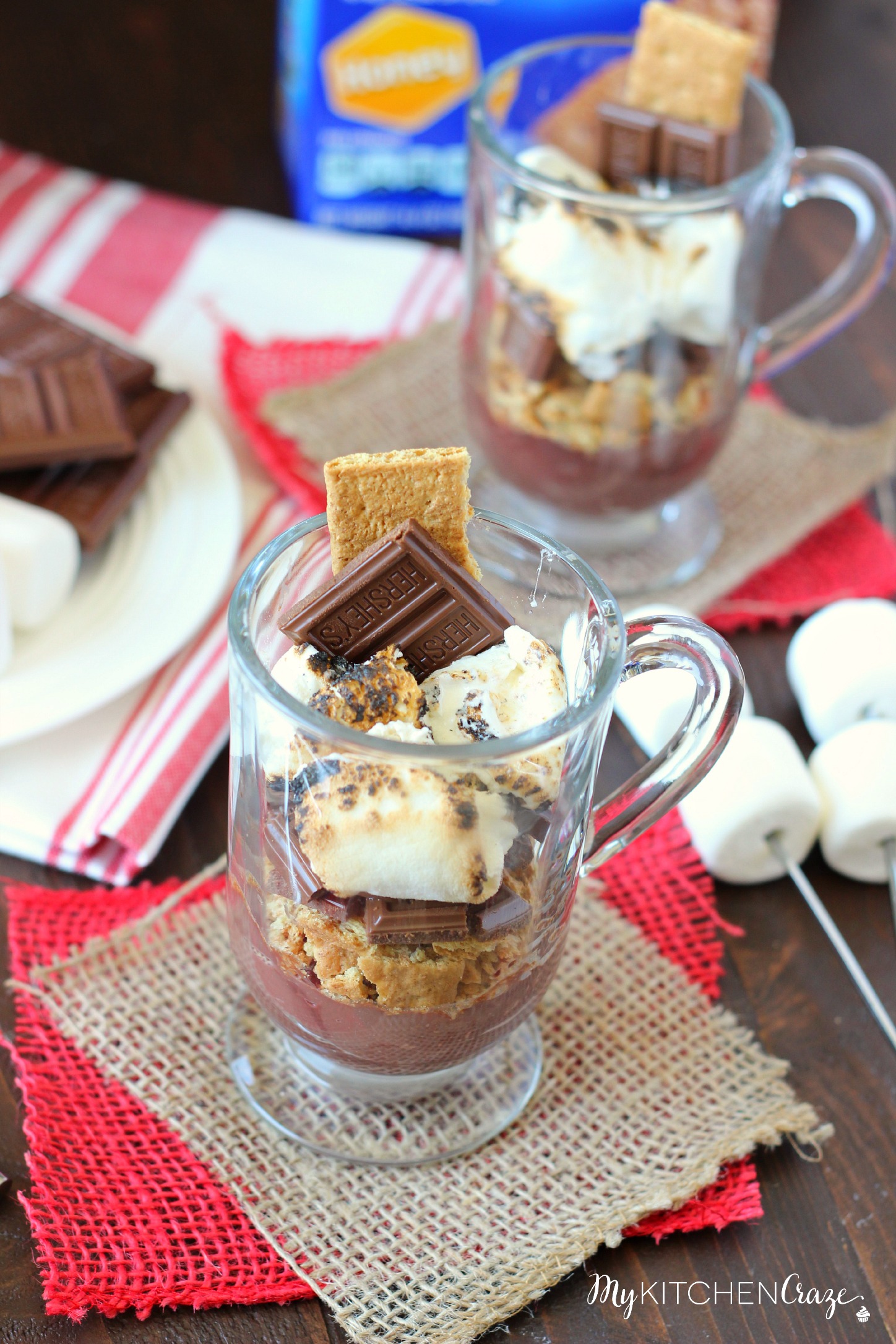 These pudding cups are delicious and easy to throw together. My son and I enjoyed these cups so much. There goes that dreadful diet. Oh well, it was so worth it. Hope you try these out when your barbecue this season.
What's your favorite ways to eat S'mores? The more ideas the better!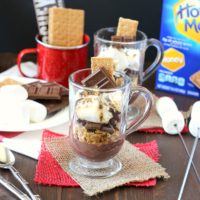 Get the Recipe:
S'mores Pudding Cup
Ingredients
Honey Maid Graham crackers

Jet Puff large marshmallows

Hershey's milk chocolate

Chocolate pudding cups
Instructions
Scoop chocolate pudding into the bottom of a cup. I chose a glass cup so I could see the different layers.

Crush 1 graham cracker sheet over the top of the pudding.

Place about 3 small chocolate squares on top of graham cracker crumbs.

Place 3 large marshmallows on a skewer. Roast over the flame on your barbecue or fire pit for about 2-3 minutes, or until nicely roasted.

Immediately place roasted marshmallows on top of chocolate squares. Let sit for 1 minute or so.This will give the chocolate square a chance to melt.

Serve & enjoy!!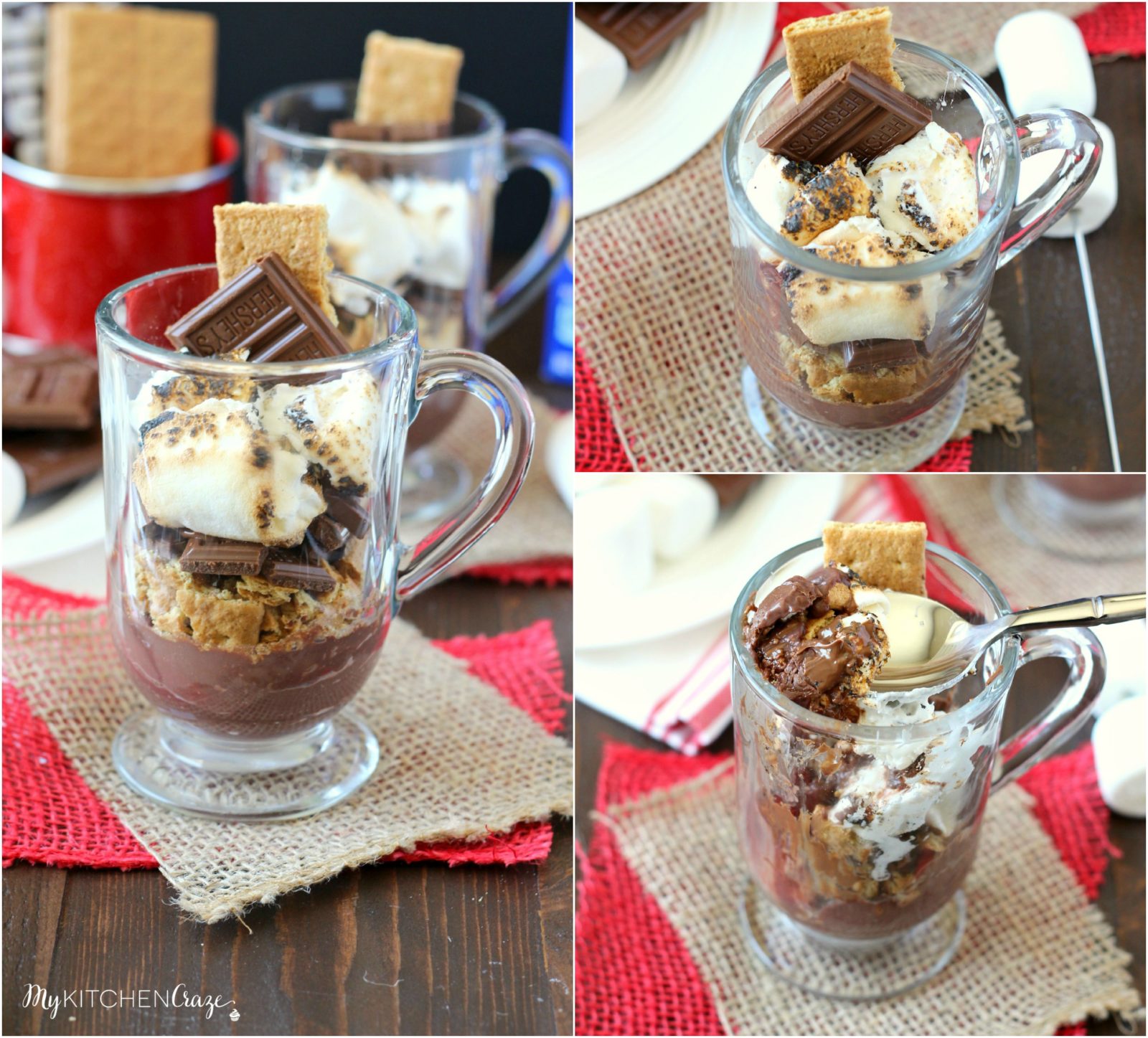 Other S'mores ideas from awesome food bloggers:
S'mores Bites by The First Year Blog
S'mores Peanut Butter Cookie Bars by Like Mother Like Daughter
S'more Cookies by Kristine's Kitchen