Taco Pasta
I heart Mexican and Italian recipes, so I thought why not mix them together? Genius right?
And I'm all about easy and quick recipes and this is it!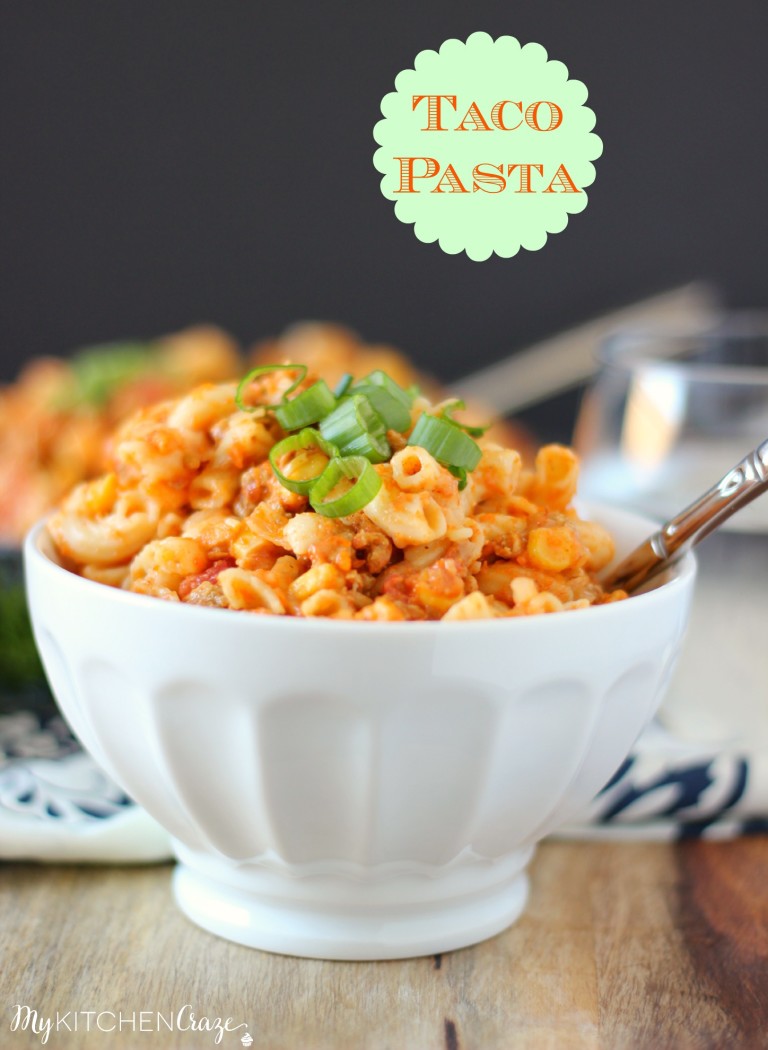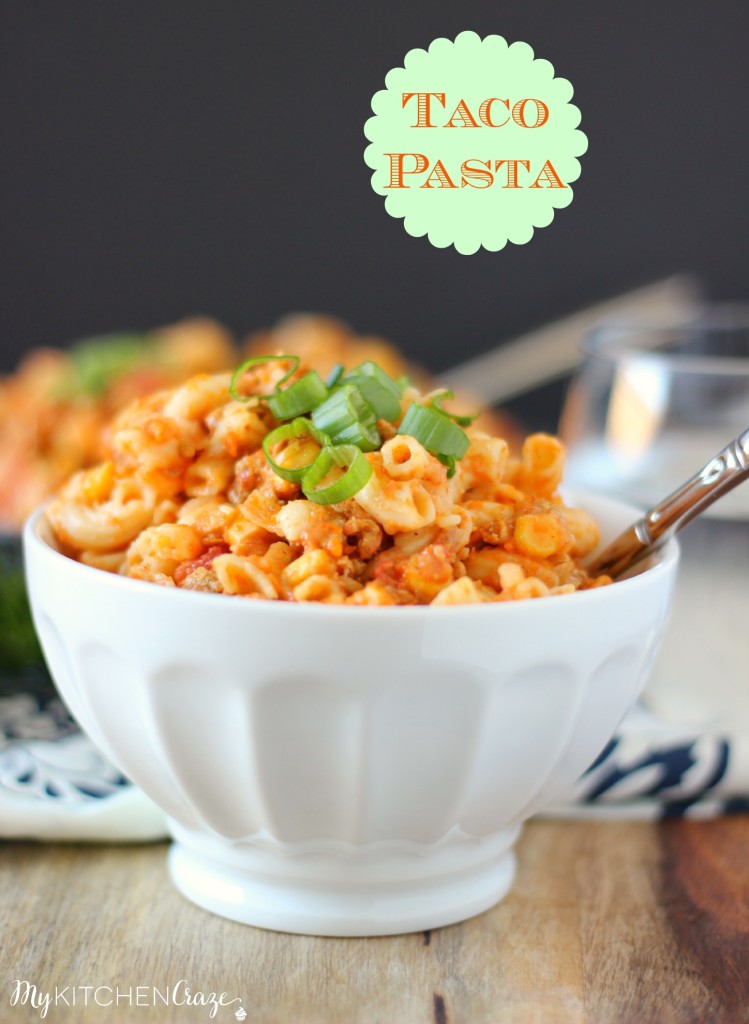 I'm not sure if I've told you all, but my son is trying to get on the local club soccer team. What does that have to do with my blog you ask? Since I have soccer at least two nights a week, I must have dinner on the table by 5pm or after 8pm. In order to do that I need something quick and easy. But I'm a picky gal.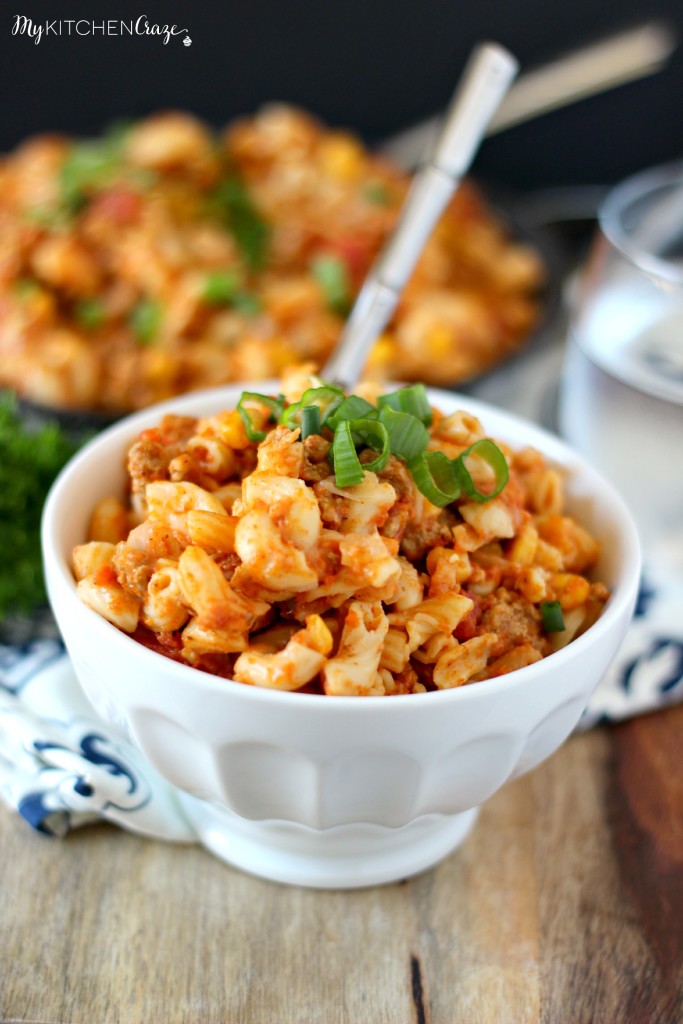 Are you picky?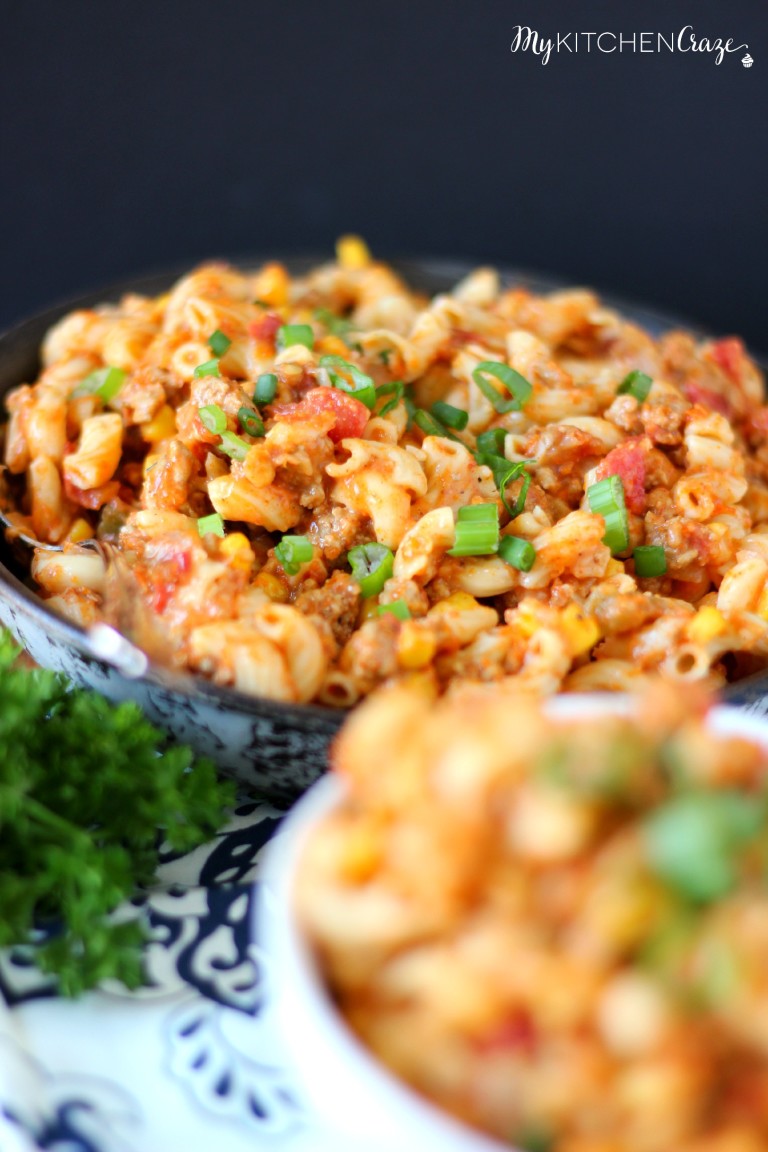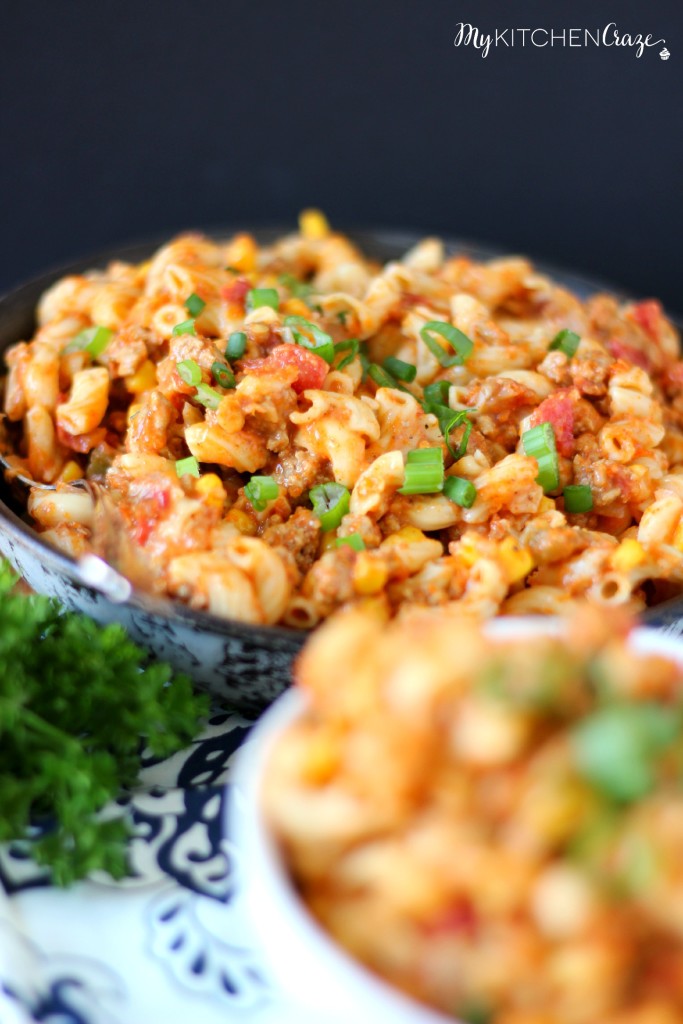 I need something that's delicious and tastes…yummy. This Taco Pasta Skillet was right up my alley. Had all those delicious Mexican spice flavors, then added with pasta. It made for a delicious combination. I also added my Homemade Taco Seasoning and it was amazing! Yum, Yum, Yum!! 😉
I try to only post recipes that are easy and quick because thats what I want to cook. But if the recipe is out of this world amazing and it's got a ton of ingredients, it's because it's delicious and you need to make it asap!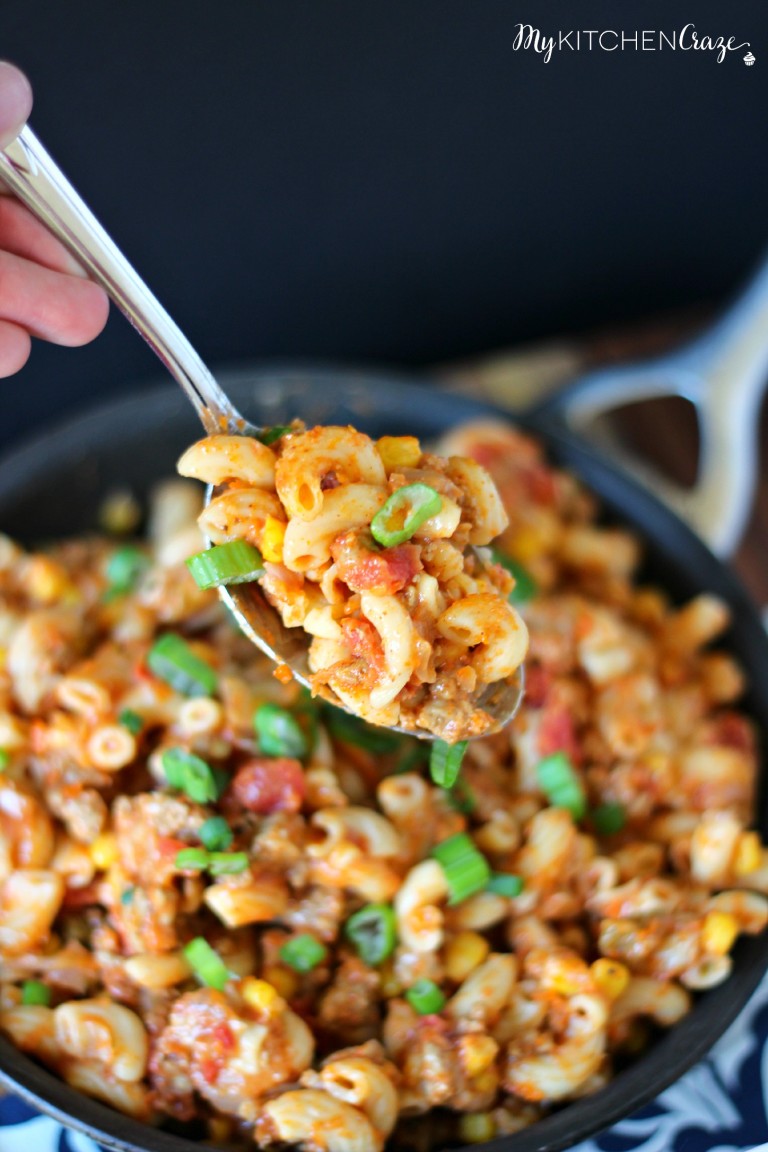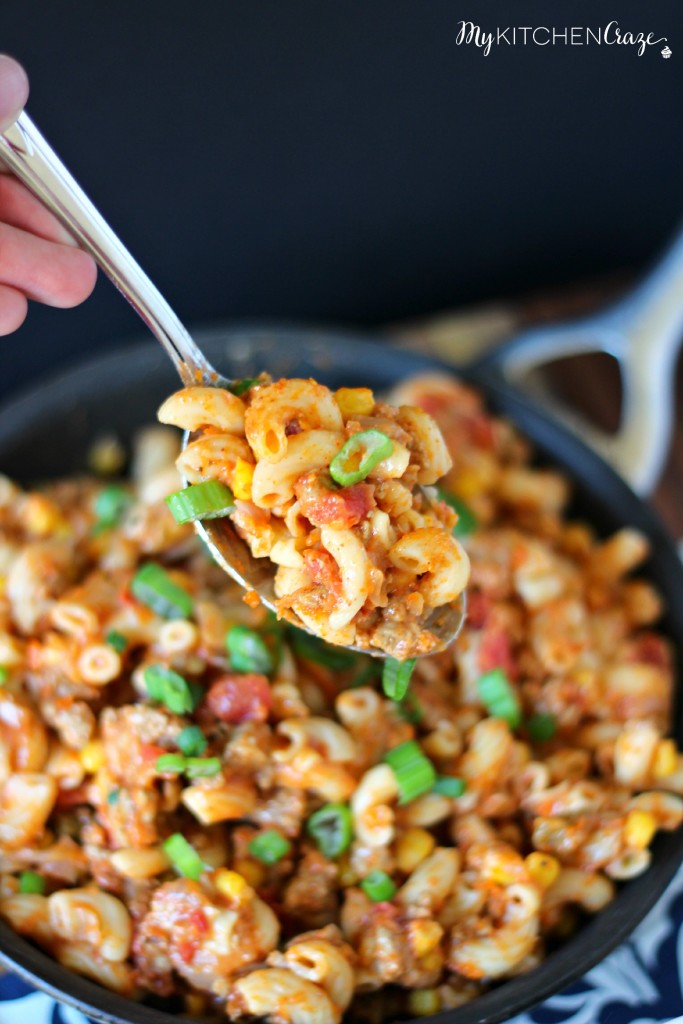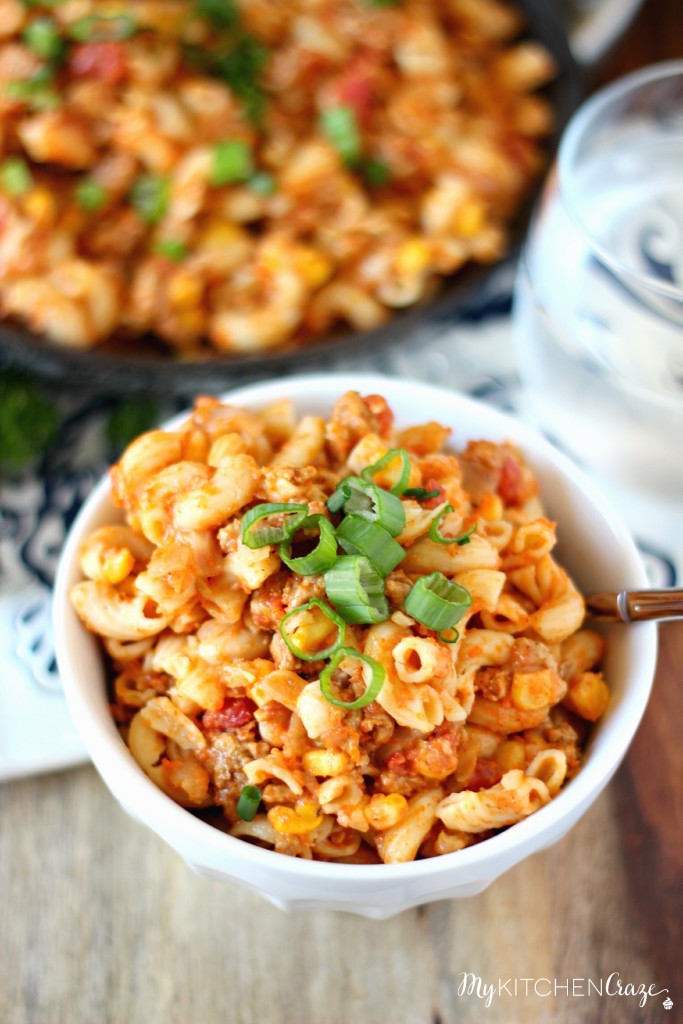 I loved this dish and now we make it weekly. It comes together within 30 minutes, so it's perfect for those soccer nights. It also warms up really well as leftovers, so lunches the next day are set.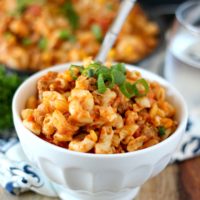 Get the Recipe:
Taco Pasta
Ingredients
1-2

tablespoons

canola oil

1

pound

ground Turkey

1

medium onion

,

diced

1/4

cup

Homemade Taco Seasoning

1

cup

frozen corn kernels

2 1/2

cups

chicken stock or water

3/4

cup

medium salsa

1

can petite diced tomatoes

2

cups

elbow macaroni

,

uncooked

1 1/2

cups

cheddar cheese

1

teaspoon

salt

1/2

teaspoon

pepper

1/2

teaspoon

red pepper flakes

garnish

,

green onions
Instructions
In a large skillet over medium heat, add oil and onions. Brown for about 3-4 minutes, until translucent. Add ground turkey, crumble into pieces and cook until browned, about 7-10 minutes.

Drain and place back into skillet.

Add taco seasoning and mix well.

Add corn, chicken stock, salsa, and tomatoes. Stir to combine.

Add macaroni and bring to a boil.

Once boiling, cover and heat low for 10 - 12 minutes, or until pasta is soft.

Add cheese and cover for 5 more minutes, or until cheese is melted through.

Garnish with green onions and Enjoy!
Taco Pasta