Sweet Potato Casserole
Thanksgiving is in the near future. Are you ready? You will be with this sweet potato casserole on your dinning room table! 
Be sure to follow me on Facebook, Instagram & Pinterest to stay up to date on all of my recipes!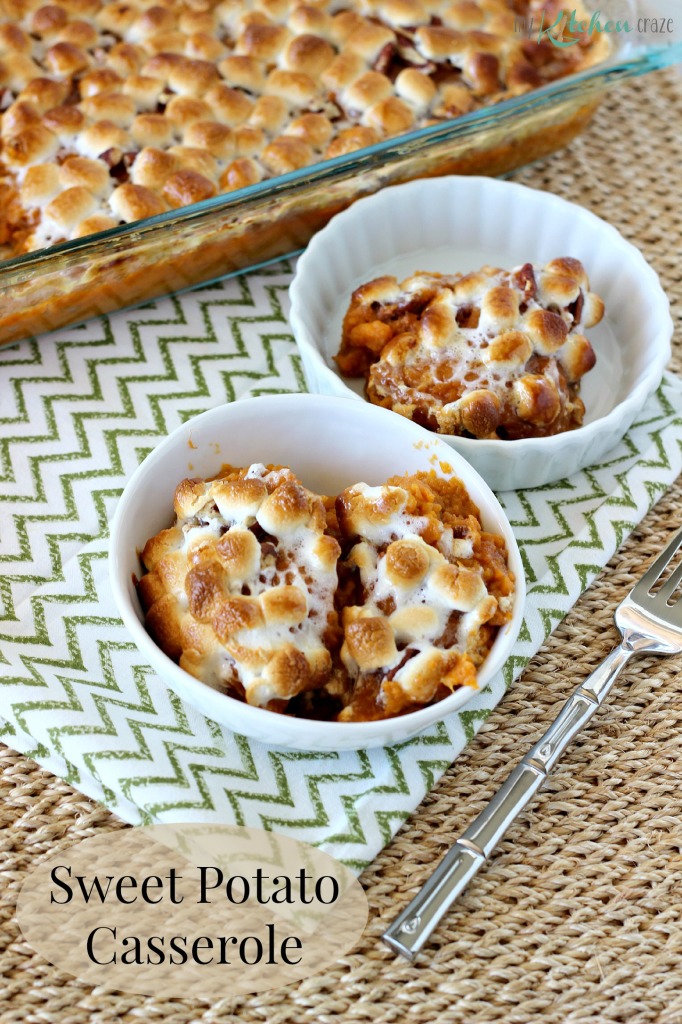 Can you believe that Thanksgiving is two weeks away? Two weeks, oh my goodness. Where has the time gone? I feel like we were just having turkey and stuffing last week. I am not ready for these holidays. Not because I don't like them, but because time is flying by way to quick. I remember when I was a kid, time went by so slow. Remember feeling like Christmas was never going to come, hehe. Now I feel like we are on a continuous hamster wheel that never stops. I just want life to slow a little bit.
Well, with that being said, thanksgiving is coming upon us very quickly and we all need to figure out what we are cooking or bringing to our family get together. I usually like to get into the grocery store at the beginning of thanksgiving week. I hate having to fight every one. Then of course the grocery store runs out of the stuff that I need. Which I totally think they do that on purpose. They know what ingredients sell during these times. You would think that they would get enough stuff to stock their shelves. Or do they do this on purpose? Hmmm, the grocery store mind games.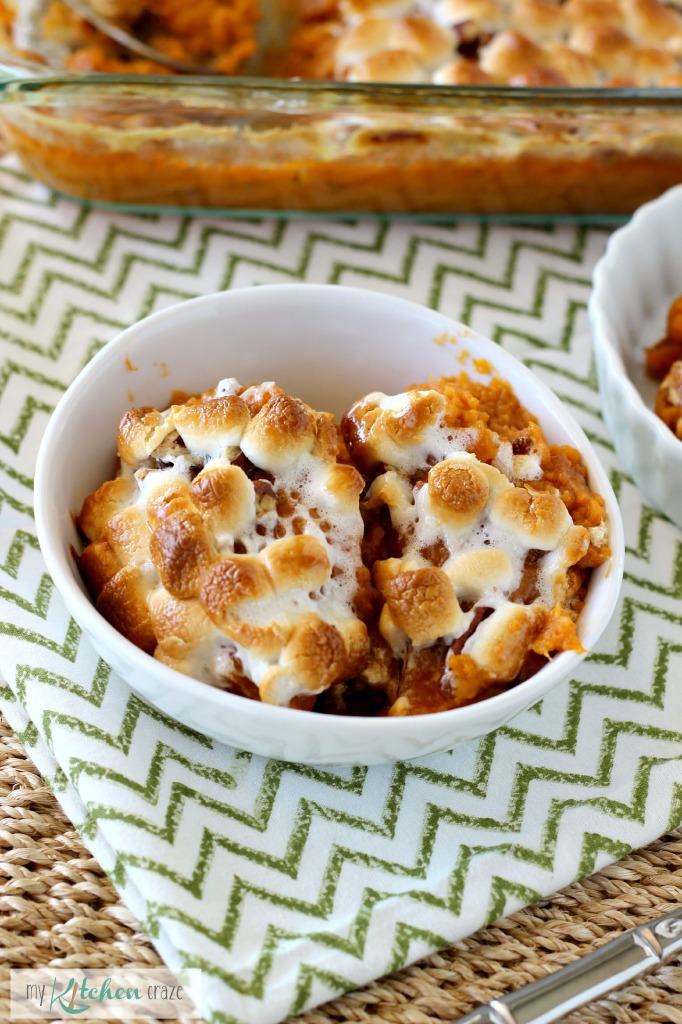 Today, I am showing you an easy sweet potato casserole that is a staple in my family. This dish is the perfect thanksgiving recipe. Every one has to have sweet potato casserole on their menu for the special day. I am not sure why, but we never eat sweet potatoes unless it for a holiday meal. Why is that? This dish is so easy and simple to make. Why don't I ever make it more often. Well I think I'm going to have to change that.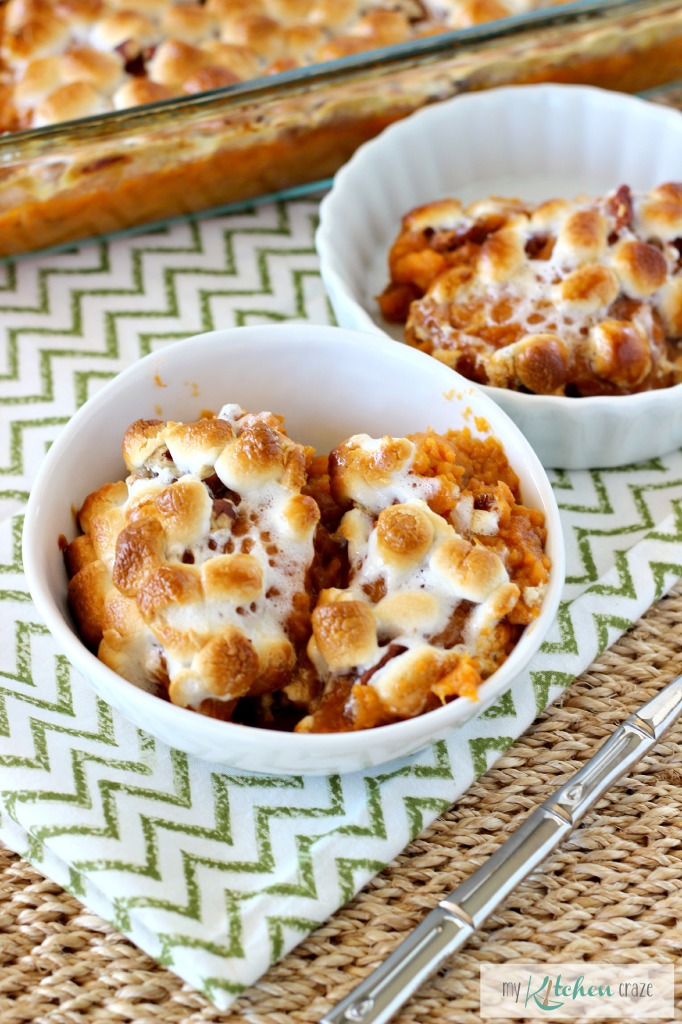 So if you need to make a side dish for your thanksgiving menu, give this sweet potato casserole a try. It is simple to make and all homemade. It has the sweet flavor of the potatoes but then also adds a nutty flavor from the pecans. I think it's the perfect combo with Turkey, green beans and stuffing. It's a must try.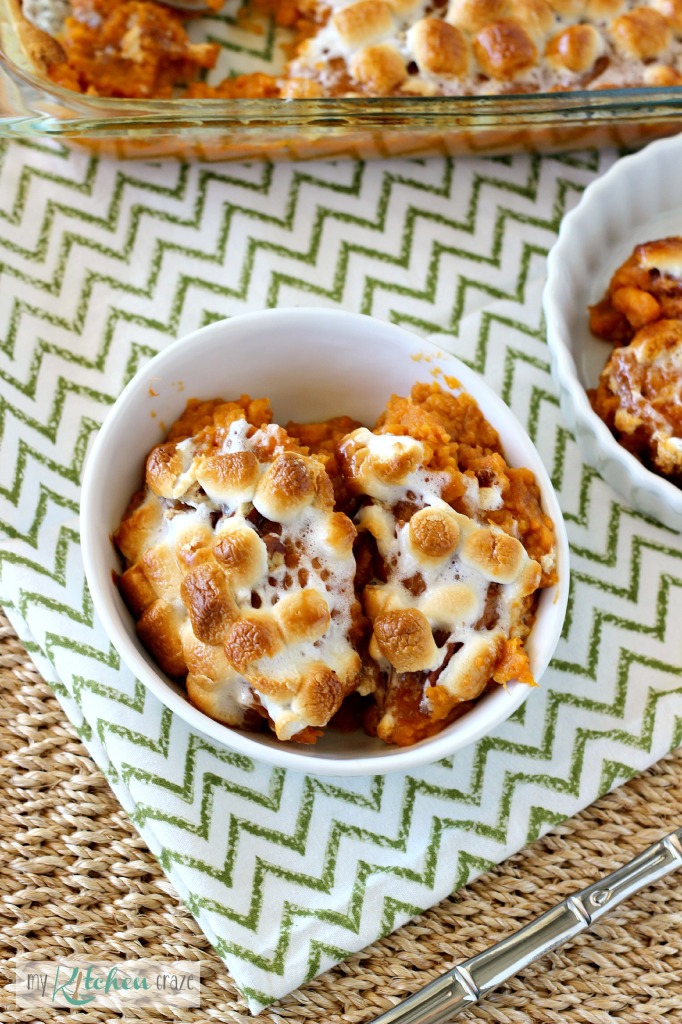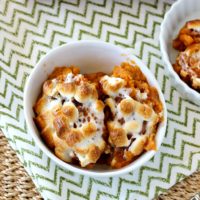 Get the Recipe:
Sweet Potato Casserole
Ingredients
2 1/2

pounds

sweet potatoes

,

peeled and cut into 1-inch cubes

3/4

cup

brown sugar

,

packed

1/4

cup

butter

,

softened

1 1/2

teaspoon

salt

1/2

teaspoon

vanilla extract

1/2

cup

pecans

,

chopped, divided

2

cups

mini marshmallows
Instructions
Pre-heat oven to 375 degrees F. Spray a 9x13 baking dish with cooking spray; set aside.

Place sweet potatoes in a large soup pot and cover with cold water. Bring to a boil. Simmer sweet potatoes for 15 minutes; or until very tender. Drain and place in a large bowl, let cool slightly; about 5 minutes.

Add sugar, butter, salt and vanilla extract. Mash sweet potatoes with a potato masher. Fold in 1/4 cups pecans.

Put sweet potatoes in baking dish; in a even layer. Sprinkle remaining 1/4 cup pecans on top of sweet potato; then top with marshmallows.

Bake for 20-25 minutes; or until golden.

Enjoy!