Peanut Butter Cookies are the perfect snack for an after school program or just when you need a little sweet.
Follow me on Facebook, Instagram & Pinterest to stay up to date on all of my recipes!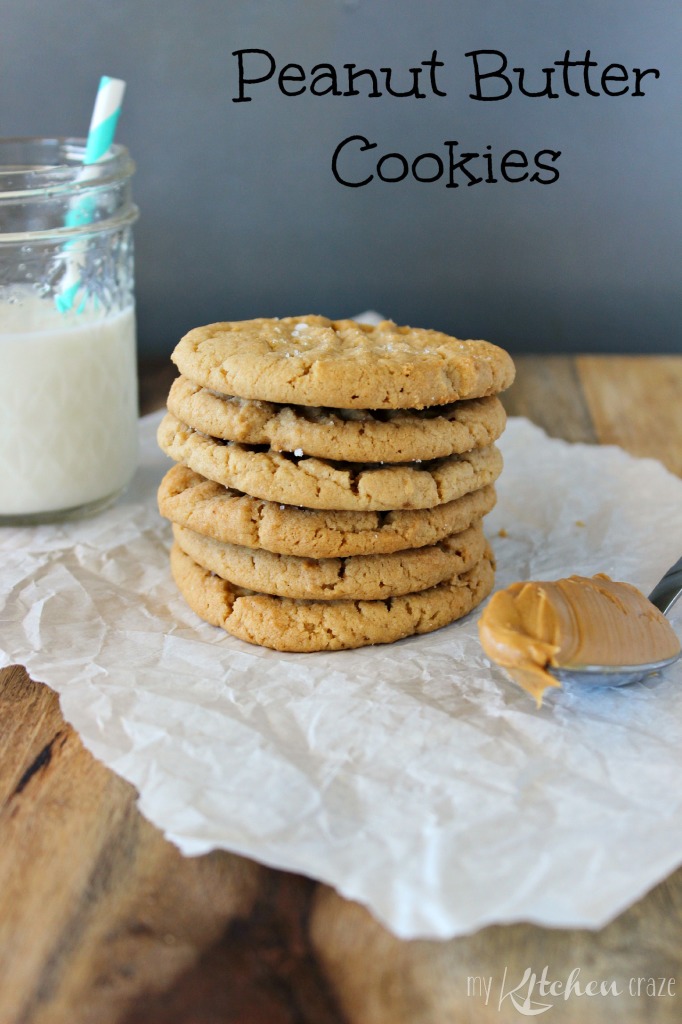 Right now we are in the middle of soccer life. When I say soccer life, I mean it. We eat, breath, live for soccer during these months. When I signed my son up for soccer when he was 5, I never knew that we would become that soccer family. I just thought that I was signing my son up for an after school program. Well, I can tell you that I am that soccer mom. That crazy mom that wears soccer shirts, and yells at her boy to, "kick it, kick it, SCORE!!" Yep that is me. And I love every second of it. I wouldn't change it for the world, but life gets crazy. When I was trying to get the right flavor and doneness for these cookies, I thought what better way to test this recipe then make some cookies for my sons soccer team. I took them to a game and the kids loved them. I have to tell you that I liked being the baker mom that day, hehe.
Don't you just crave the simple things in life sometimes? You just want a simple cookie. Nothing extravagant just a delicious cookie. When I went about making these cookies I wanted to find that right balance between crunchy and soft. I made like 3 batches of these cookies. If you follow my Instagram you most likely saw the pictures that I posted. It was peanut butter craziness at my house for a few days. The kids were even getting tired of peanut butter and who gets tired of peanut butter. When I finally made these cookies, I was ecstatic. I found that great balance! YAY! These cookies have that nice crunch, but also have a softness and great flavor. I am just in love with these cookies.
So if you need them for a soccer game, or just because you want to stuff your face with cookies all weekend, then these are your go to recipe. I hope whatever you're doing in life, that you're enjoying it and having a blast. Make these cookies part of that fun. You won't regret it. Promise. 🙂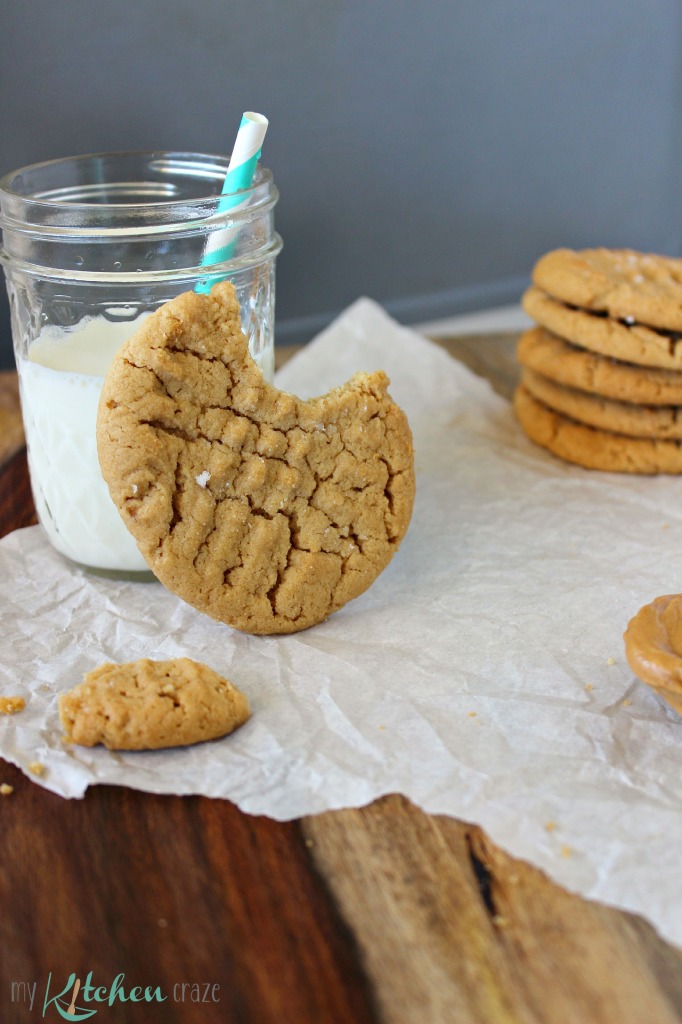 Servings: 2 -3 dozen
Peanut Butter Cookies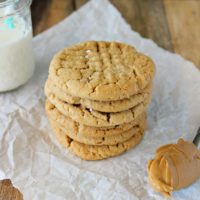 Print
Ingredients
1/2 cup granulated sugar
1/2 cup brown sugar, packed
1/2 cup peanut butter
1/2 cup butter, softened
1 egg
1 1/4 cup all-purpose flour
3/4 teaspoon baking soda
1/2 teaspoon baking powder
1/4 teaspoon salt
additional granulated sugar for coating
Instructions
Preheat oven to 375 degrees F.

In a medium bowl add flour, baking soda and powder, and salt. Mix to combine. Set aside.

In a stand mixer or electric mixer, beat both sugars, peanut butter, butter and egg on medium; until well blended, scraping down sides as needed.

Stir in flour mixture until just combined.

Shape dough into 1 inch balls. Place on ungreased cookie sheet. Place cookie dough balls 3 inches apart. Flatten in crisscross pattern with fork dipped in additional granulated sugar.

Bake 9-10 minutes; or until lightly golden brown. Cool 5 minutes on cookie sheet, then transfer to a wire rack.

Enjoy!