Swedish Meatballs
Swedish Meatballs smothered in a rich creamy gravy. Great dinner recipe and delicious! Serve them over egg noodles, rice or potatoes. Either way, these are some yummy meatballs.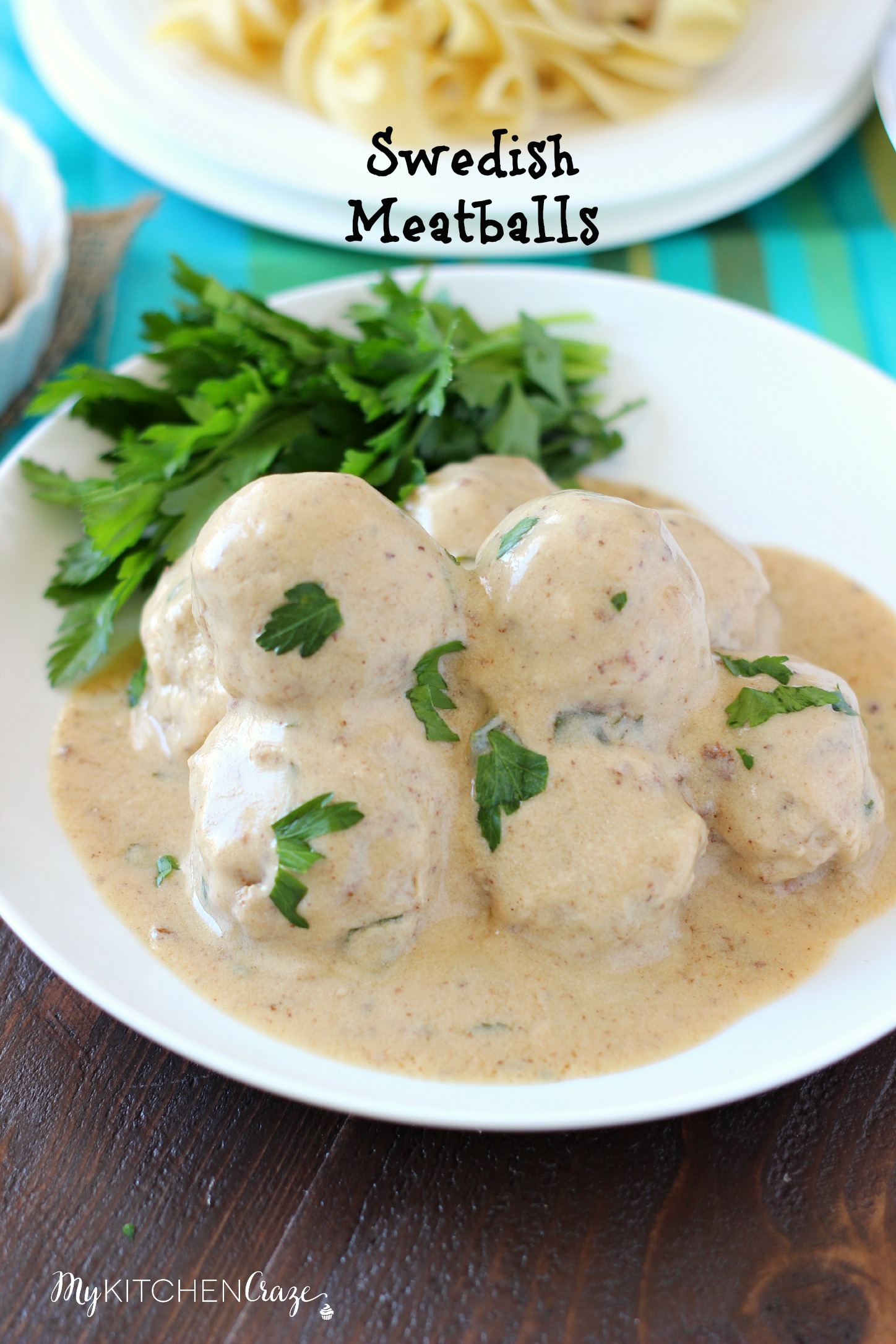 I was craving meatballs last week, but did't want the traditional marina meatballs. I wanted some Swedish meatballs. I was craving that creamy gravy with meatballs smothered over egg noddles.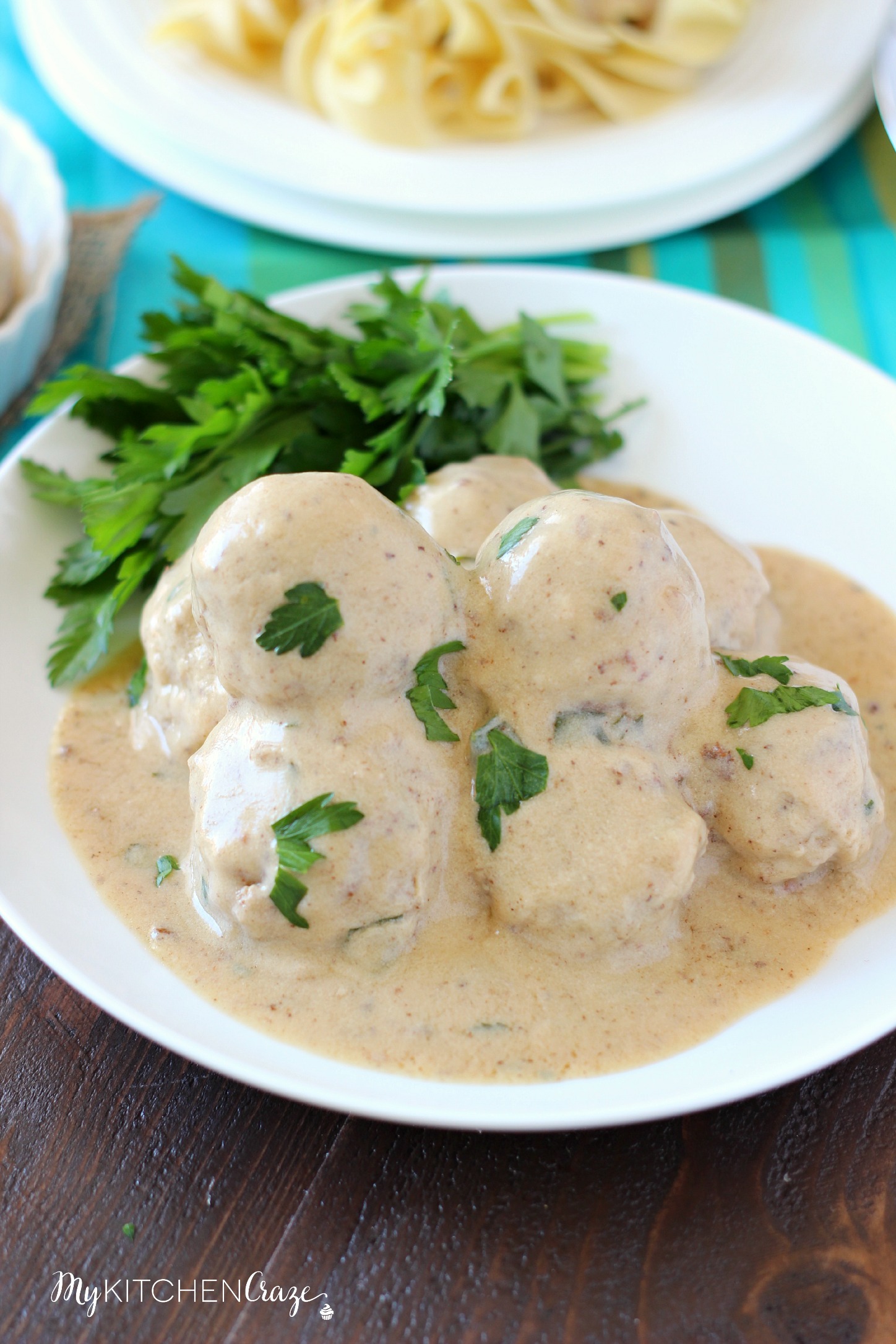 Isn't it funny how we get cravings? When I was pregnant, I of course expected them, but I haven't had a baby in 7 years and still cravings every once in a while. They just aren't those weird pregnant cravings and they don't happen at all times of the day. I remember living in San Diego with my hubby back in 2002. I was about 5 months pregnant. It was 2am and yes we were still awake. We like to watch late night movies, what can I say.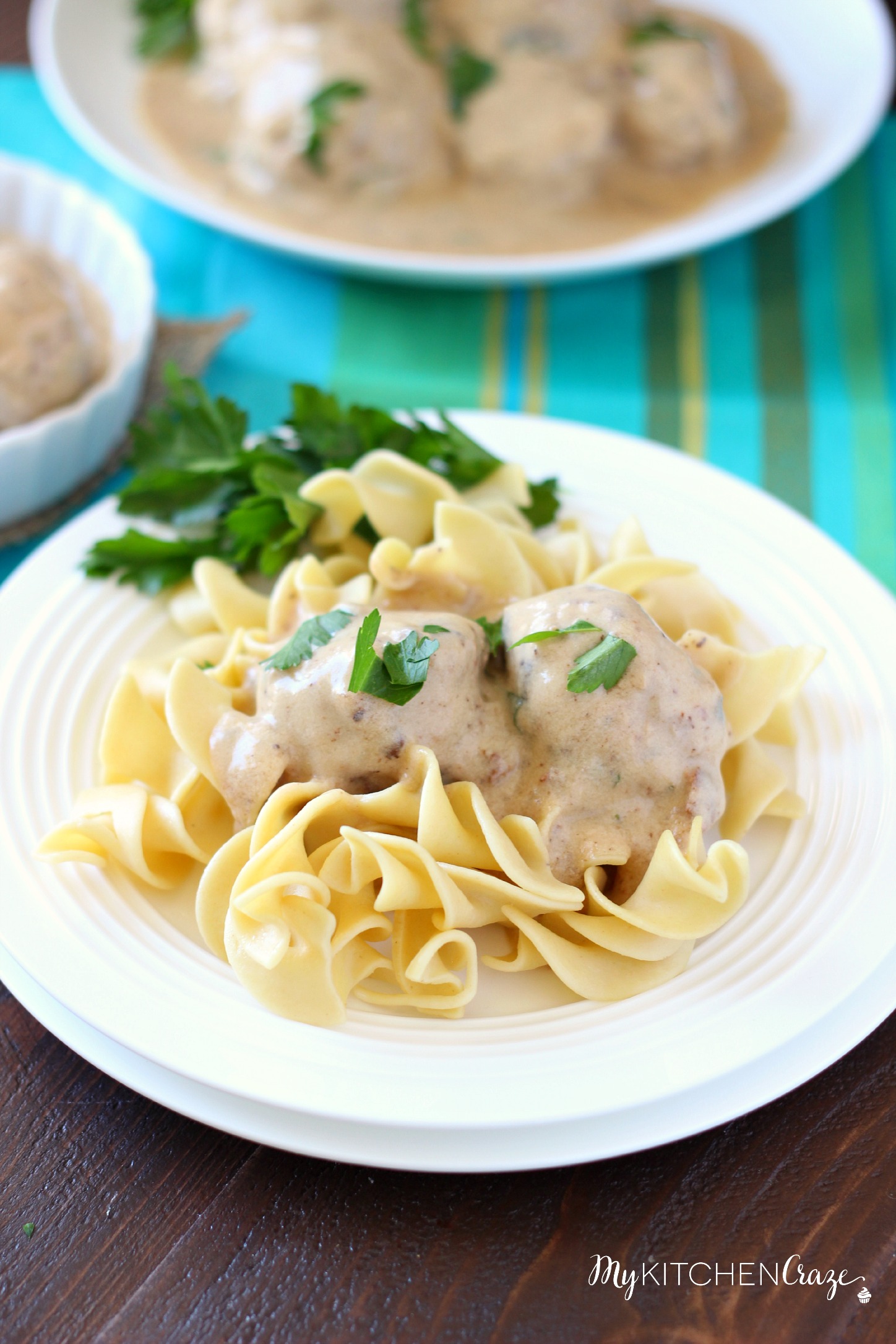 I was craving an egg, bean and cheese burrito from Del Taco. Yum-o! Have you tired them? The only problem was there was a Del Taco by us and the closest drive thru was 20 minutes away. My hubby being the awesome man he is drove over there for me and got me my breakfast burrito. It was pure heaven.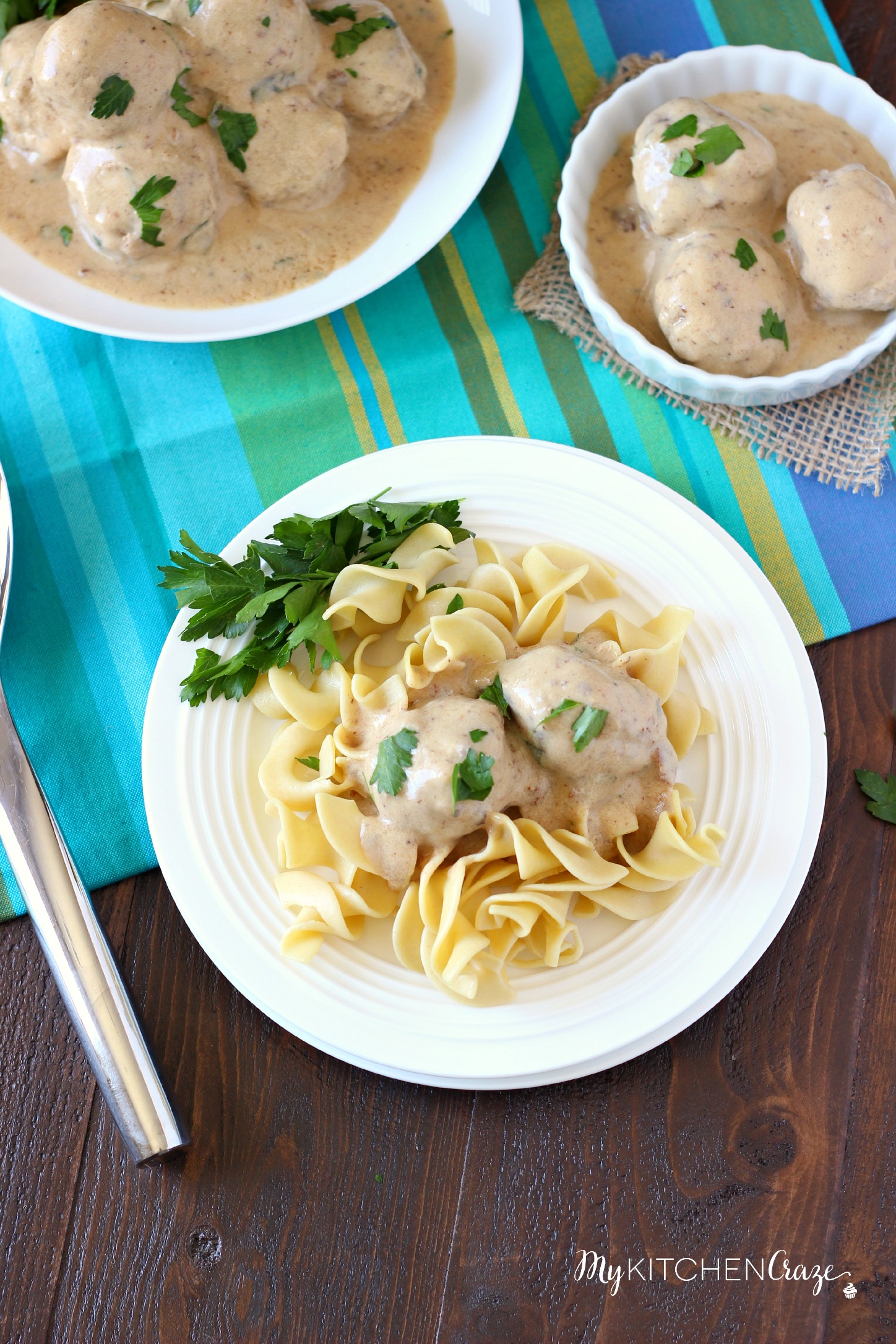 I totally thought those cravings would stop with the babies, but they seem to still be there. They just aren't crazy cravings. More like, pizza, Mexican and these Swedish meatballs.
These meatballs are the best I've ever had. They're creamy, juicy and simply delicious. They're pretty easy to assemble and make. They also taste delicious the next day as leftovers. So if you're craving some meatballs, I recommend that you make these Swedish Meatballs.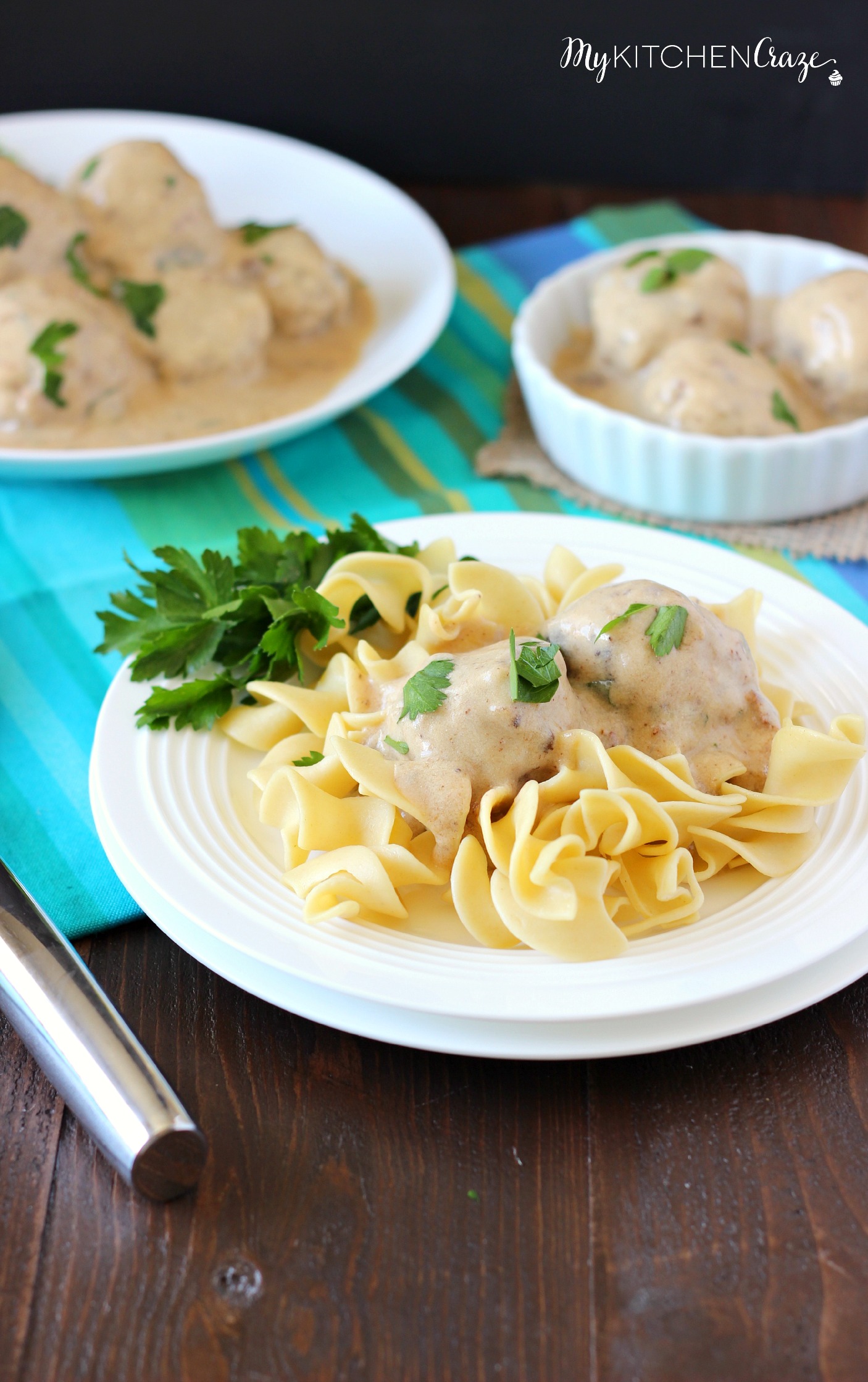 Swedish Meatballs
Author:
Prep time:
Cook time:
Total time:
Ingredients
[b]Meatballs: [/b]
1.25 pounds ground turkey
1 large egg
1/4 cup milk
1/3 cup bread crumbs
1/4 cup onion, finely chopped
1 teaspoon salt
1 teaspoon brown sugar
1/4 teaspoon nutmeg
1/4 teaspoon allspice
1/4 teaspoon ground pepper
1-2 tablespoon oil for cooking
[b]Sauce/Gravy: [/b]
1 tablespoon butter
1 tablespoon olive oil
1/4 cup all-purpose flour
3 cups low sodium beef or chicken broth (or a combination, you choose)
1 teaspoon brown sugar
1 teaspoon salt
1/2 cup sour cream
garnish: Italian parsley
serve with: wide egg noodles, rice and or potatoes
Instructions
[b]Meatballs: [/b] Using a large bowl, combine all the meatball ingredients except of the oil. Mix everything until well combined.
Scoop meat mixture into 1-2 inch diameter balls. Setting on a baking sheet or parchment paper, until ready to cook.
Using a large 12-inch skillet, use 1 tablespoon oil and warm over medium heat. You will most likely have to make to batches, so use the other tablespoon of oil for the second batch. Once the heat is at a medium-high heat, add them in a single layer to the hot oil. Brown all sides of the meatballs. You don't need to cook them all the way. Remove them to a paper lined plate, leaving as much oil in the pan. Repeat with remaining meatballs, adding more oil as needed.
[b]Sauce/Gravy: [/b]
Once the meatballs have been removed , return the skillet to a medium-high heat and add 1 tablespoon butter and 1 tablespoon oil. Stirling until butter is melted. Stir in the flour and cook for 1-2 minutes, making sure to stir constantly. The mixture will be a bit crumbly.
Slowly add the broth 1/2 cup at a time. Make sure to whisk constantly to remove any lumps. Once you've added the 1/2 cup broth and stirred out any lumps, keep adding an additional 1/2 cup slowly. Making sure that the sauce is thickening as the broth is added. Once you've added about 2 cups, add remaining cup and whisk until combined.
Stir in brown sugar and salt. Bring the sauce to a low boil, then lower heat to a simmer. Add the meatballs back into the skillet, making sure all of them fit. Cook for about 10-12 minutes more, or until meatballs are cooked through. You might want to turn the meatballs over once or twice, so you can coat them in the sauce.
Off the heat and remove the skillet from the heat. In a glass measuring cup or a small bowl, remove about 1-2 cups of the sauce. Whisk in the sour cream and add liquid back to the skillet. Stir/shake everything together to combine. Sprinkle with parsley and serve immediately.
Notes
Recipe source: [url href="http://www.melskitchencafe.com/skillet-swedish-meatballs/" target="_blank"]Mel's Kitchen Cafe[/url]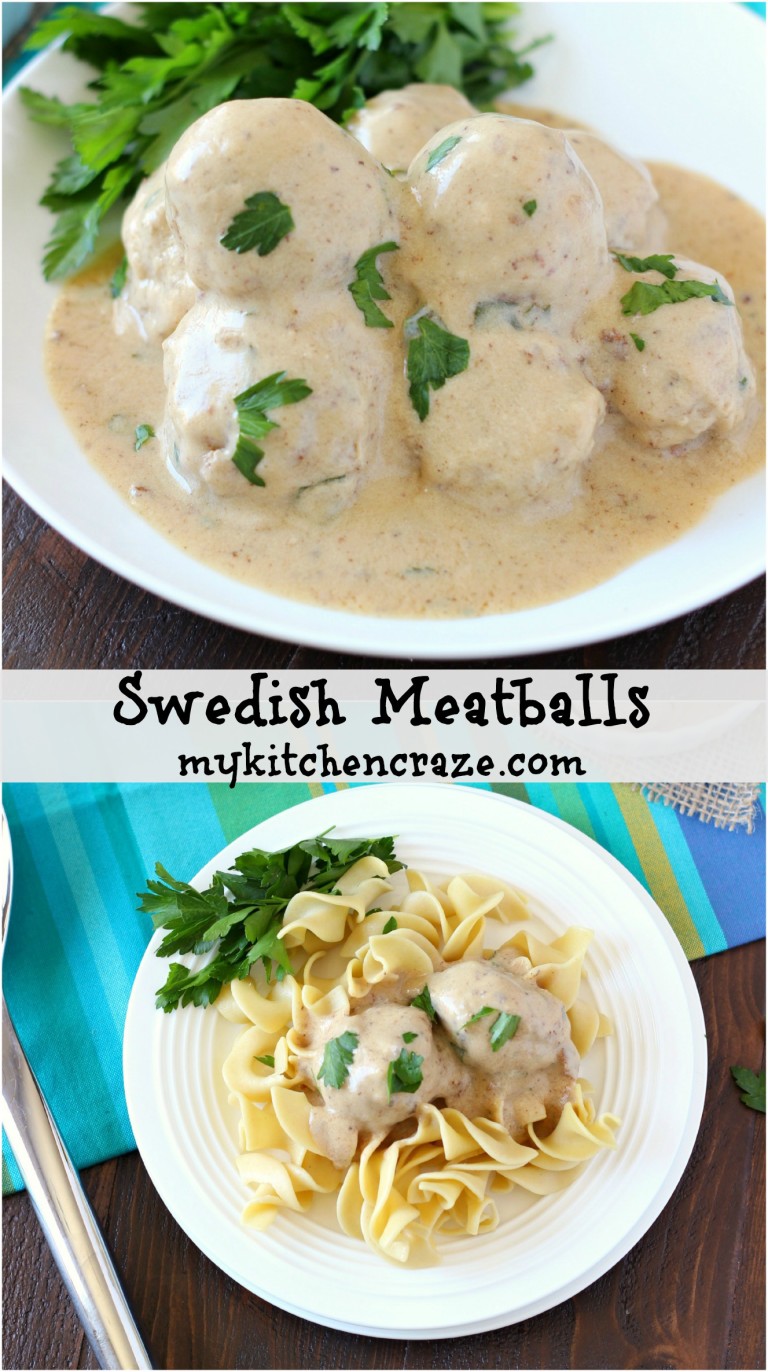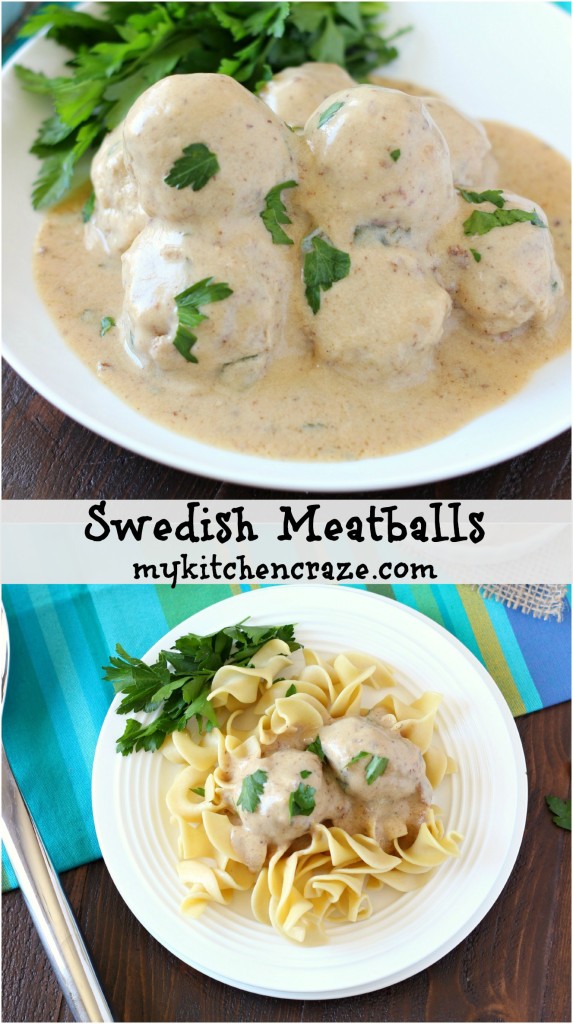 Here are some other dinner recipes: 
Sloppy Joes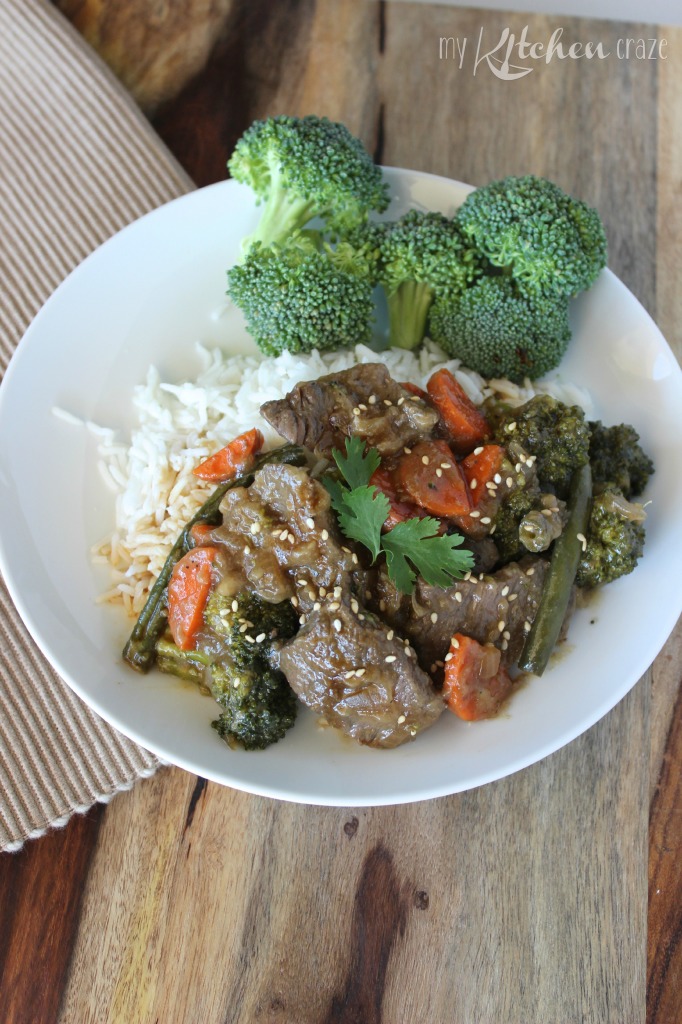 Beef & Broccoli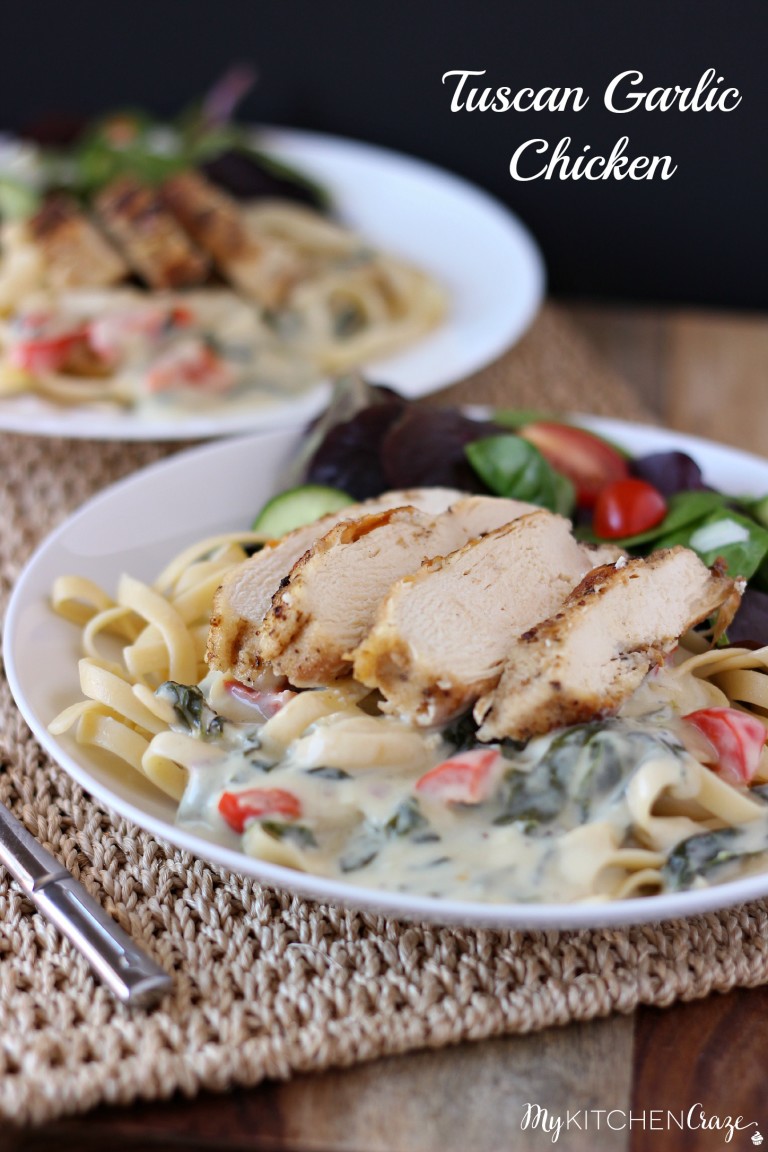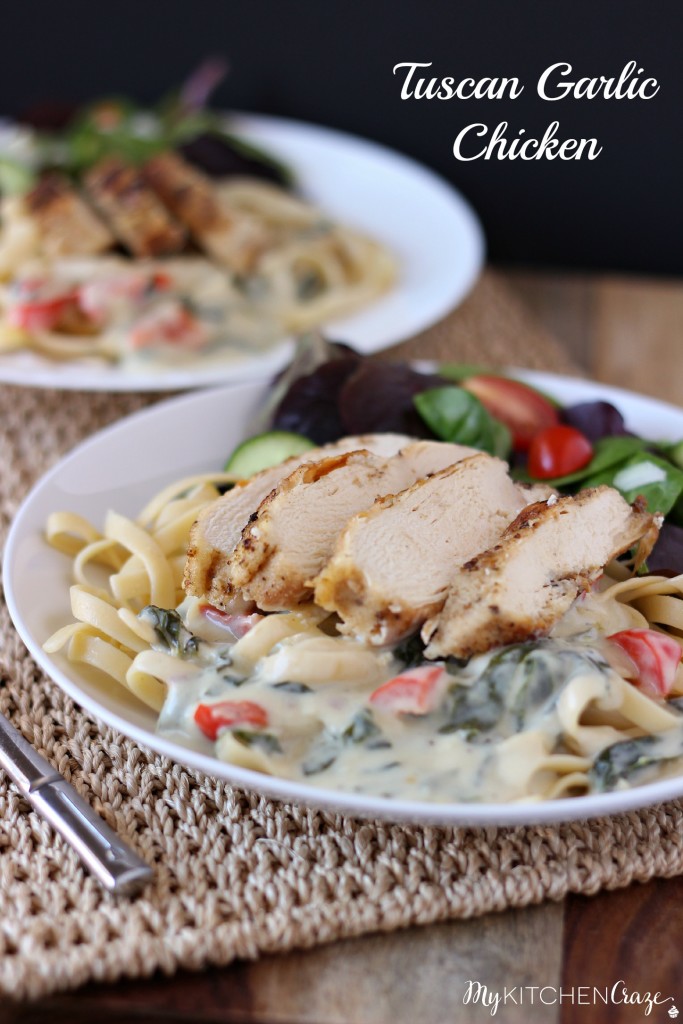 Tuscan Garlic Chicken
More Meatball Recipes Anyone?
Cheesy Meatball Skillet by The Cooking Jar
Crock-pot Grape Jelly & BBQ Meatballs by i Heart Naptime
Healthy 30 Minute Sriracha Teriyaki Meatball Bowls by Baker by Nature
Meatball Sub Cupcakes by Plain Chicken