Strawberry Cheesecake Crumb Bars
Happy Wednesday!
Yay it's hump day. Only 2 more days! I can't wait. Why does it feel like some weeks fly by, but others take forever. I'm in one of those moods where I just don't want to do anything.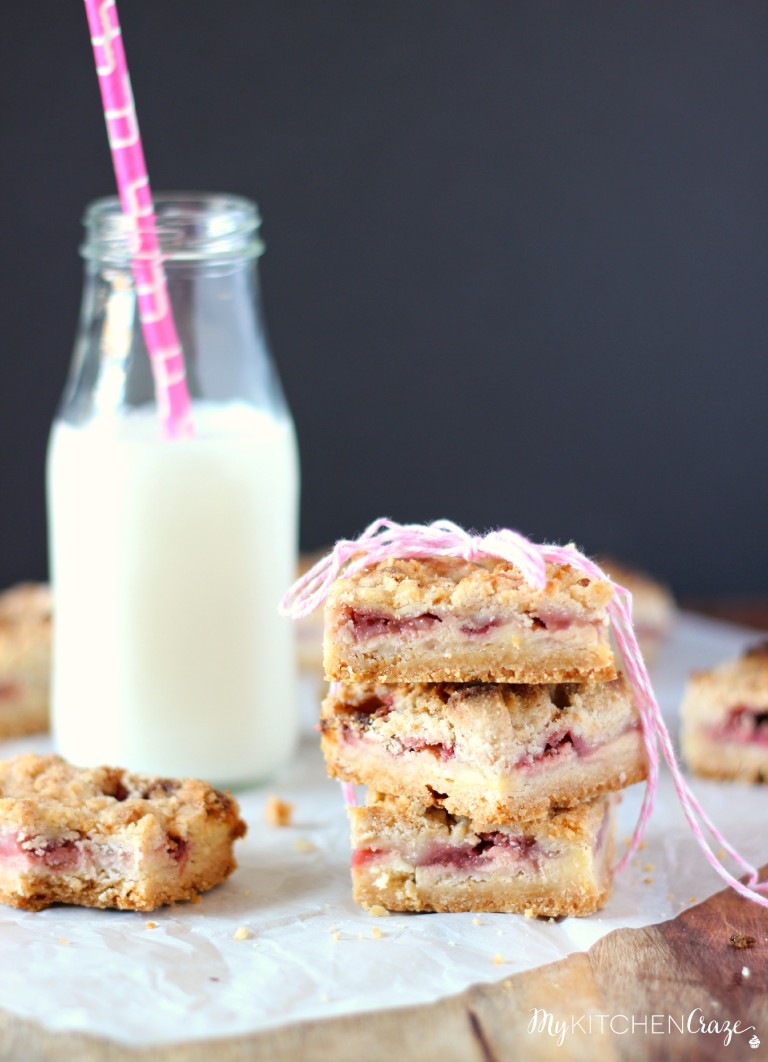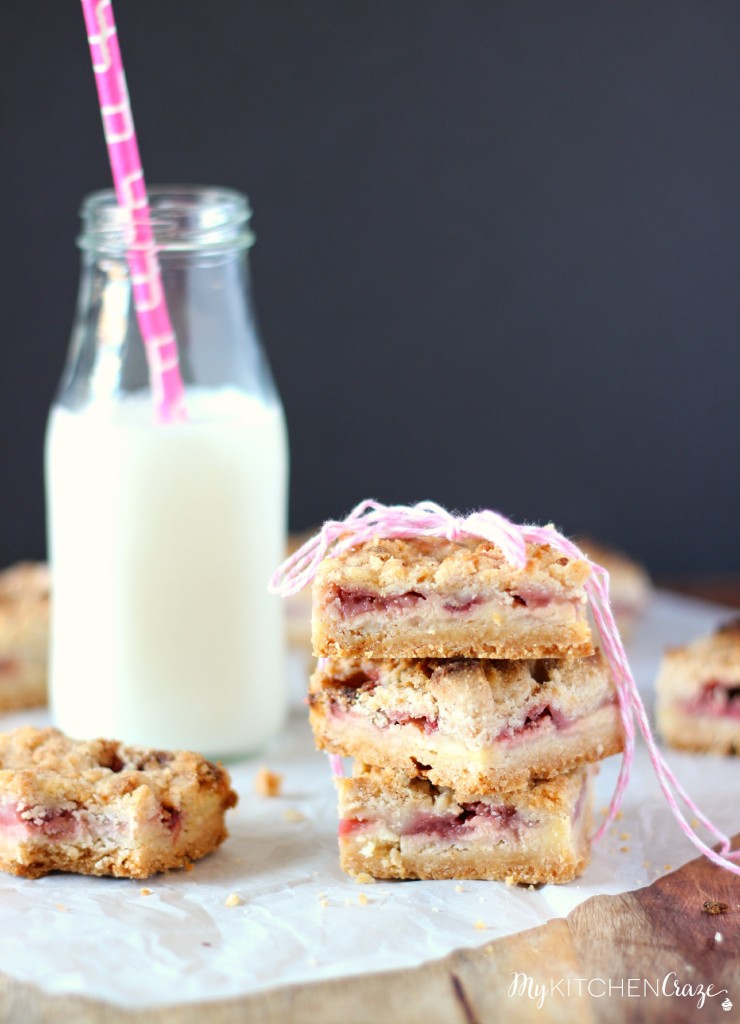 I want to sit with my family and do nothing. I have no motivation what so ever. Maybe I just need some more coffee, hehe. Any who we have no plans what so ever this weekend, so it will be relaxing time and being with the family. That is my kind of weekend. What are your plans?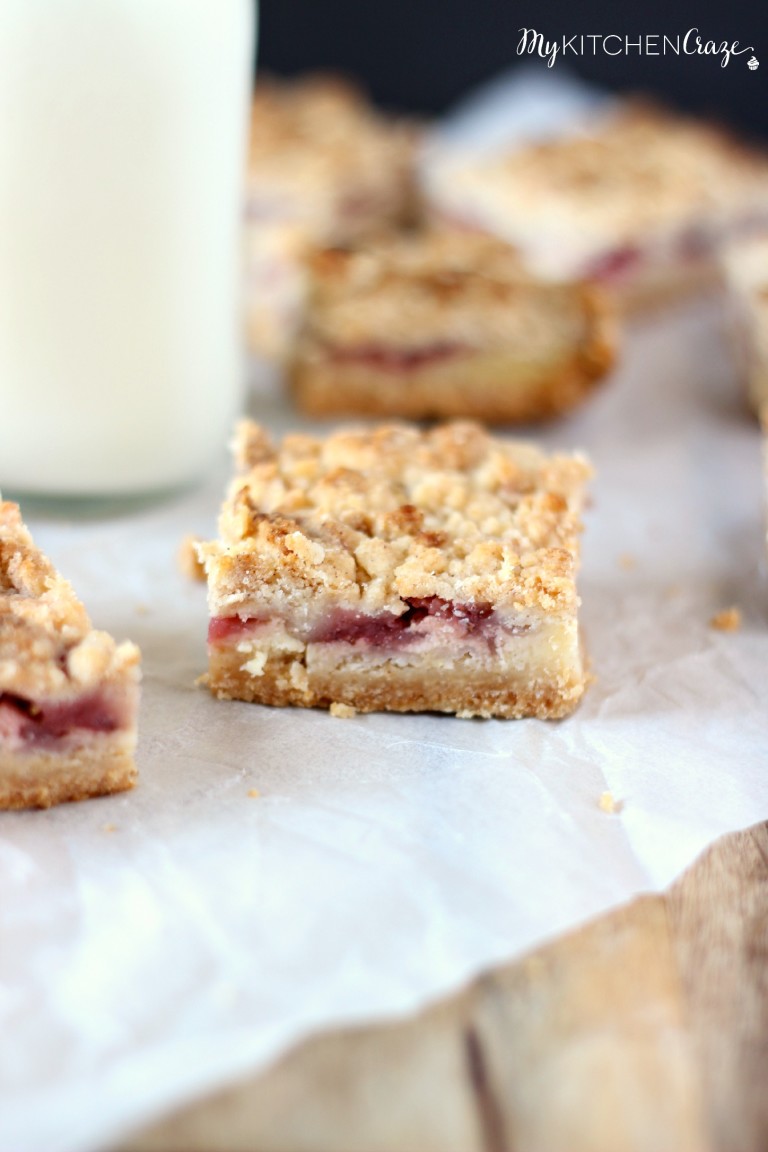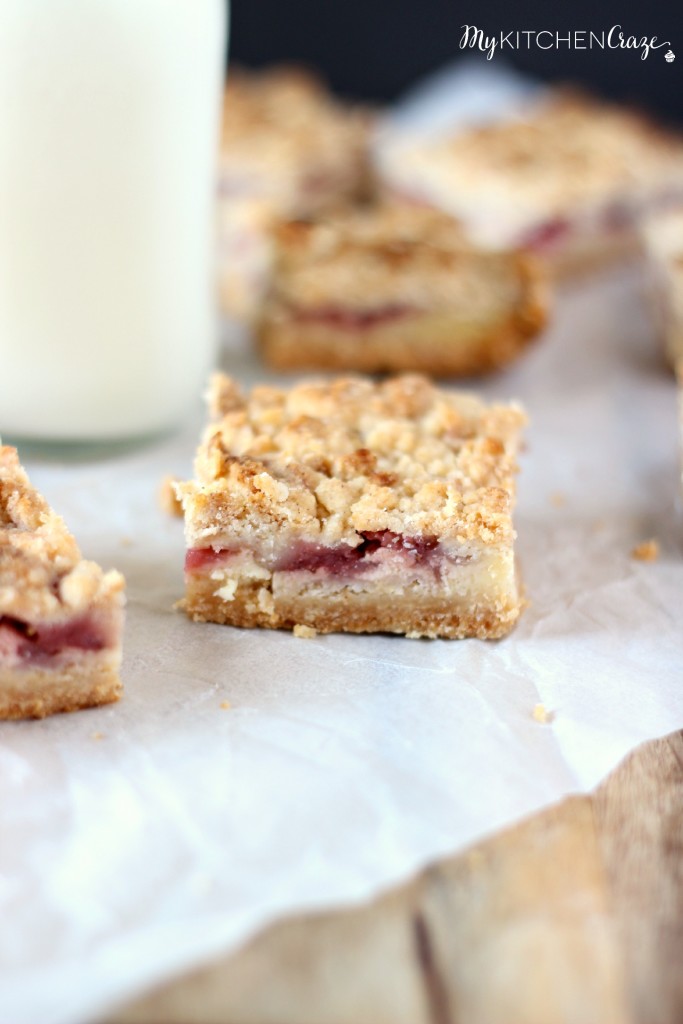 When I made these bars it was by pure accident actually. I had some strawberries that I needed to use up and didn't really want to freeze them, so I thought to myself, what sounded good?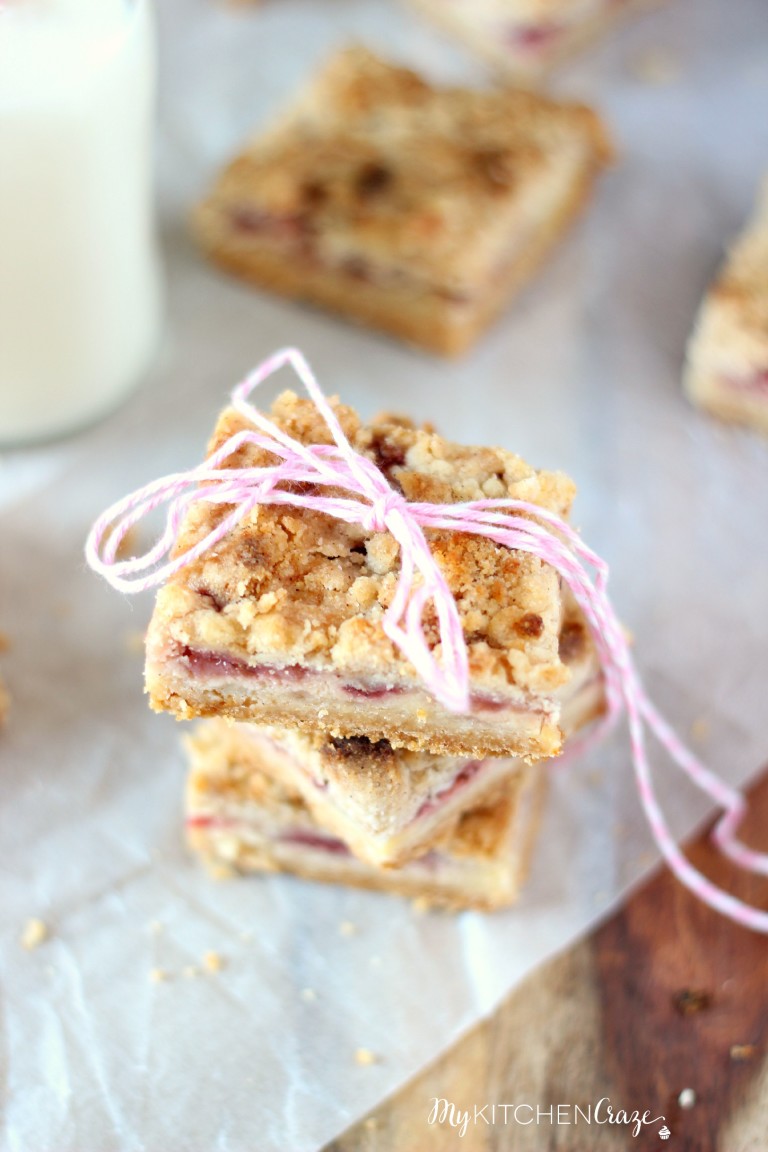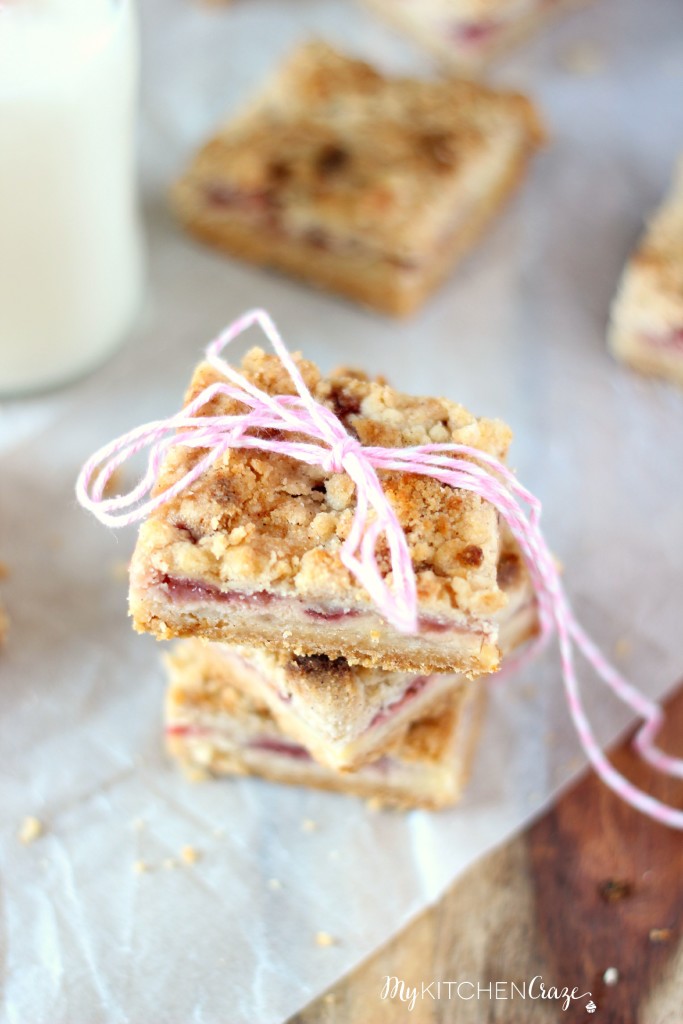 It's no secret that I'm obsessed with bars. They're just so easy. They bake up nicely and always taste delicious! And it's also no secret that I'm obsessed with cheesecakes lately. I've made these and these and even these. So why not combine both of my obsession together?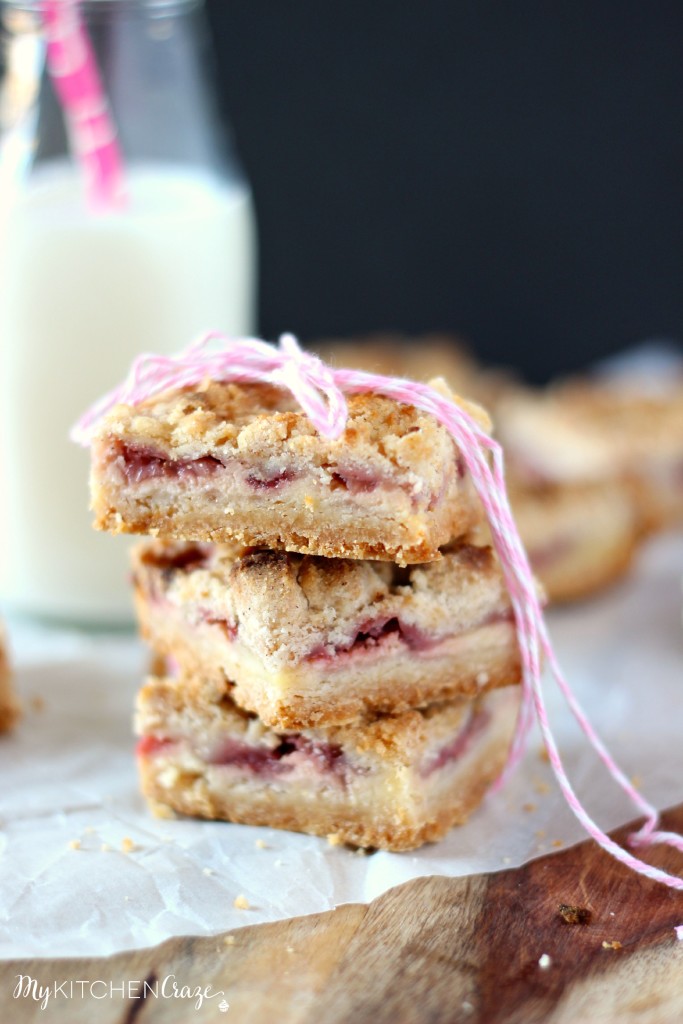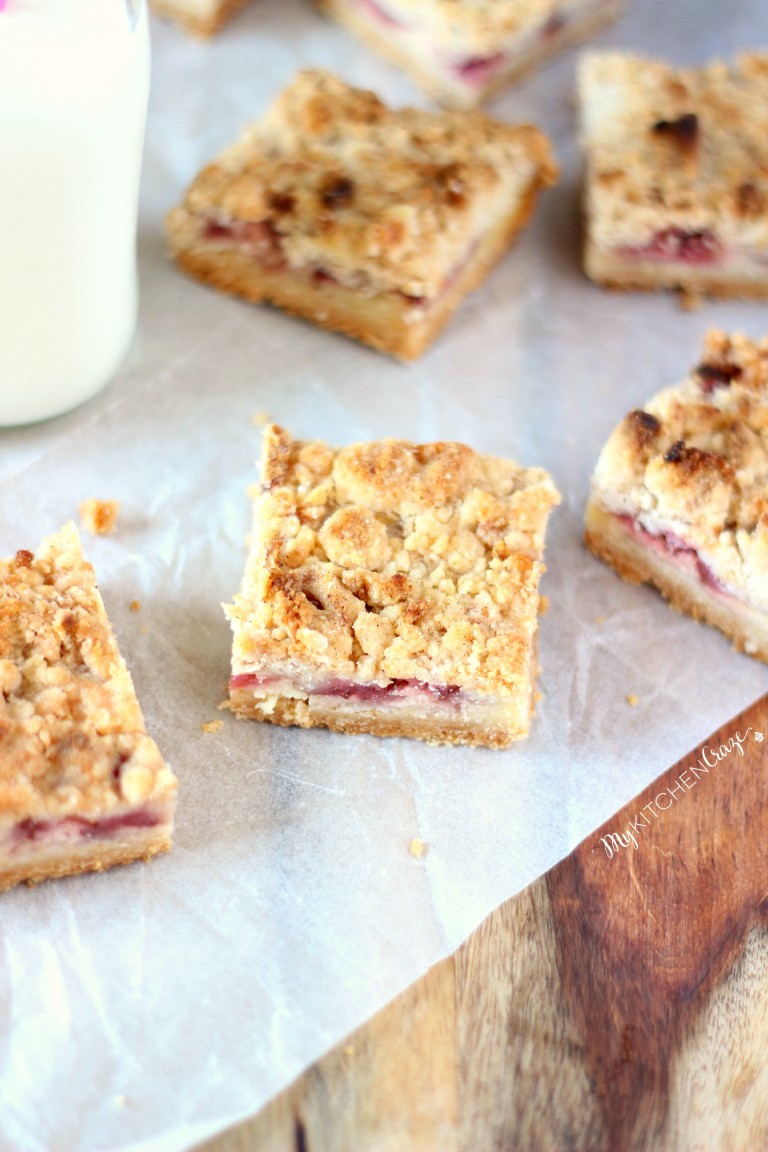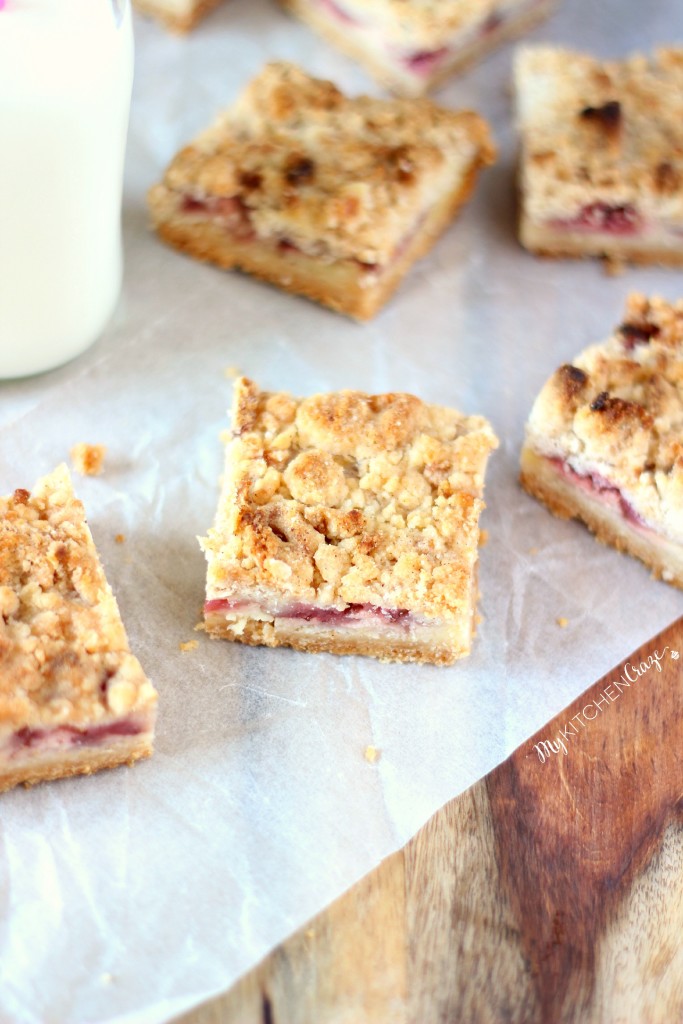 Genius right?
So I combined my favorite simple bar recipe, then whipped up some cheesecake, drizzled some strawberries on top, then topped everything off with a buttery crumble. Let me tell you that the results are outstanding. I didn't realize how good these darn bars would be. I ate 2 that night because they were so good.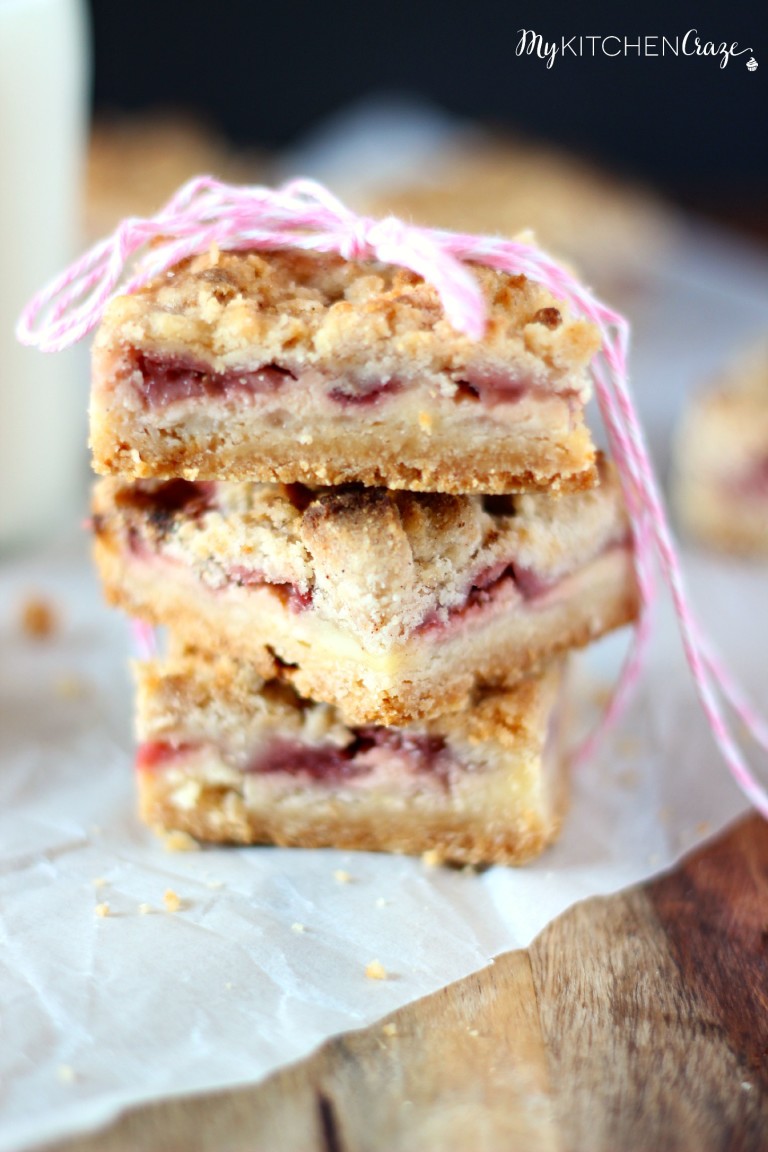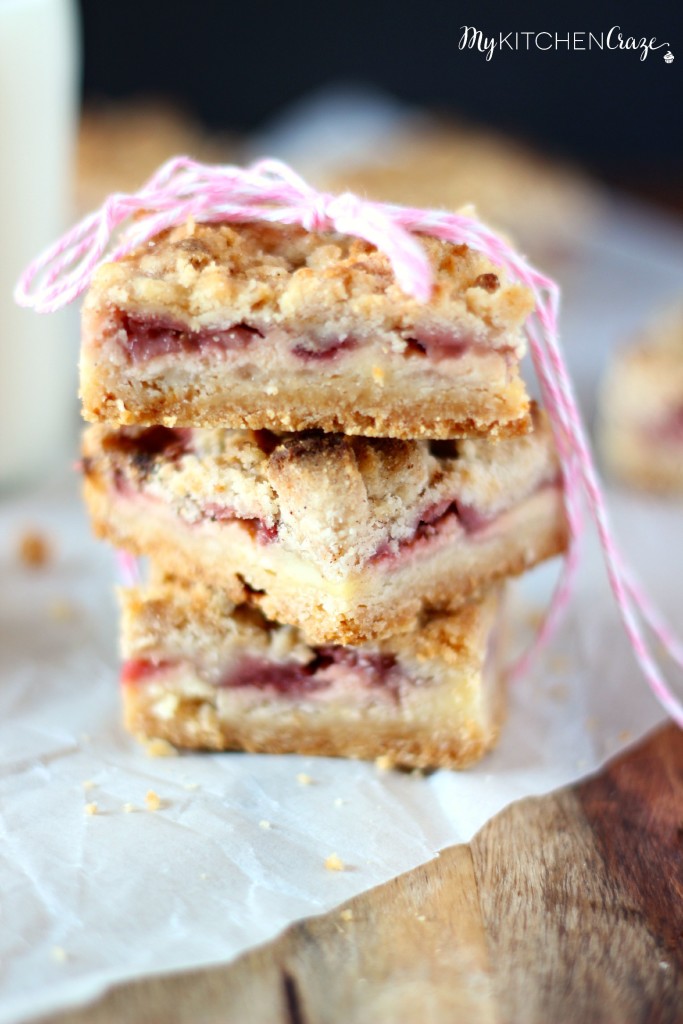 So if you have some strawberries laying around I highly suggest you make these bars. They are outstanding and delicious!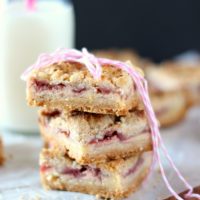 Get the Recipe:
Strawberry Cheesecake Crumb Bars
Ingredients
Bottom Layer:
3

cups

all-purpose flour

1

cup

granulated sugar

1

teaspoon

baking powder

2

sticks cold butter

,

cut into cubes

1/2

teaspoon

cinnamon
Strawberry Filling:
2

cups

fresh strawberries cut into small pieces

1/4

cup

granulated sugar

2

teaspoon

cornstarch

1/4

teaspoon

lemon juice
Cheesecake Layer:
1

8 oz package cream cheese, softened

1/2

cup

granulated sugar

1

egg

1/2

teaspoon

vanilla extract
Instructions
Preheat oven to 375 degrees F. Spray a 9x13 baking dish with non-stick cooking spray; set aside.

Strawberry Layer: In a medium bowl, add strawberries, sugar, corn starch and lemon juice. Mix well and set aside.

Bottom Layer: Add flour, sugar and baking powder to a large mixing bowl. With a fork, pastry cutter or your hands, mix in cold butter until butter resembles small pea size pieces. Place 1/2 of the flour mixture into the prepared baking dish and press into a thin layer.

Bake for 15 minutes, or until lightly browned.

Add cinnamon to remaining flour mixture and mix. Place bowl in the refrigerator until ready to use.

Cheesecake Layer: Using your stand mixer, add cream cheese and mix together until smooth. With the mixer on slow, add the sugar, egg and vanilla extract. Mix until smooth and creamy.

Spread the cream cheese mixture evenly over the top of the baked bottom layer.

Drain the juice from the strawberry bowl, then sprinkle the strawberries over the cream cheese layer.

Crumble remaining flour mixture on top of the mixtures. Bake for 45 - 55 minutes, or until lightly browned.

Let cool for 30 minutes - 1 hour, then cut into squares.

Serve and Enjoy!