Spiked Watermelon Lemonade
Spiked Watermelon Lemonade is a delicious blend of watermelon, frozen lemonade and vodka. This is one adult drink you won't want to pass up this summer!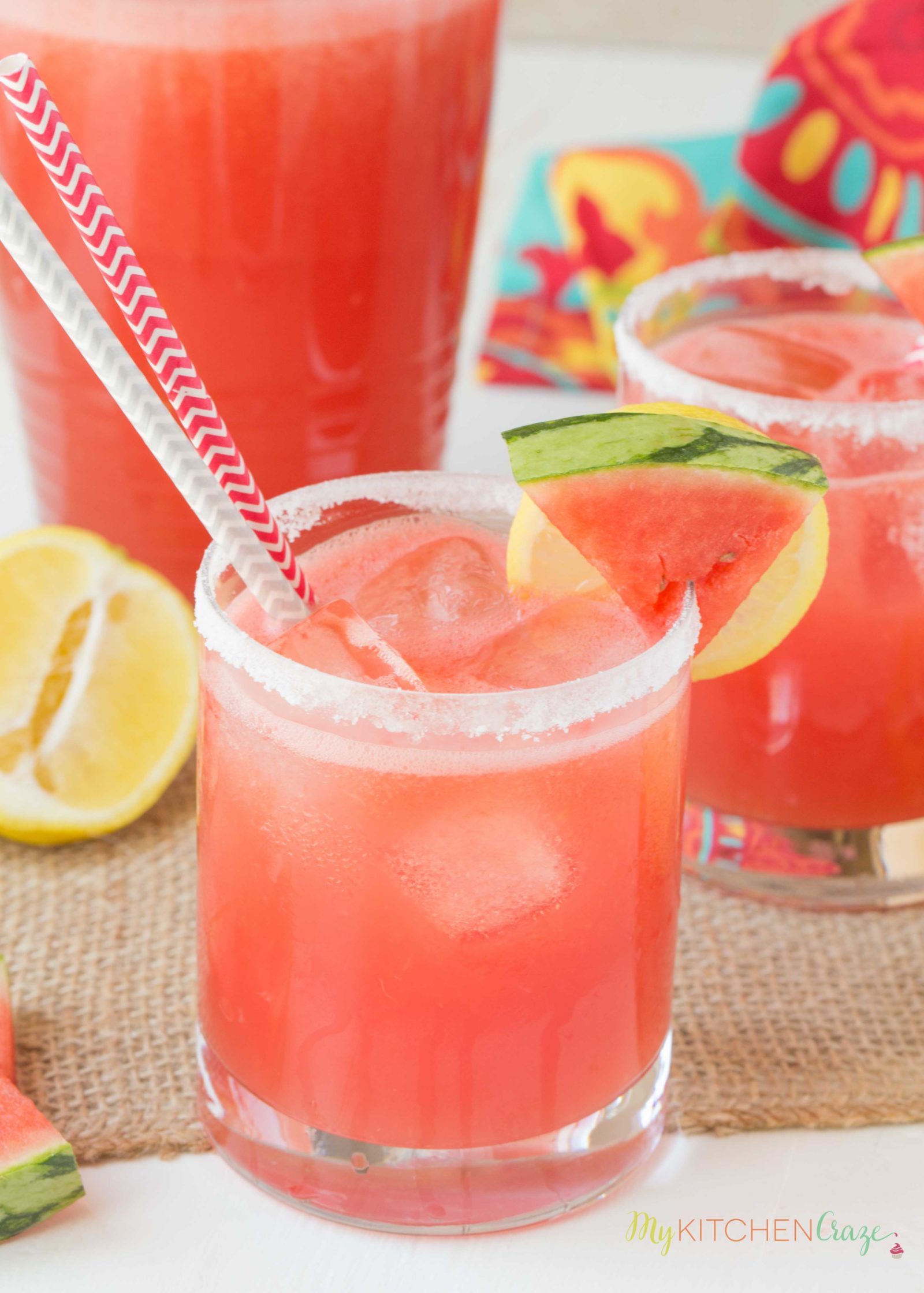 Where has the time gone? We're halfway through the year and I'm still not used to writing 2016 on checks yet. I wish time would slow down a little bit. I remember thinking that I loved the cool balmy weather in April and now it's 115 and scorching hot.
I live in Las Vegas (no I do not live anywhere near the strip like everyone thinks) and it's crazy hot right now. I knew when we moved here it would be hot, but my gosh you never get used to this heat. I shouldn't be complaining and you'd think I be used to this type of heat. We lived in Palm Springs, Ca for years and it's the same type of weather. But there's something about being in the middle of summer and this horrible heat that makes you hate it. Every. Single. Year.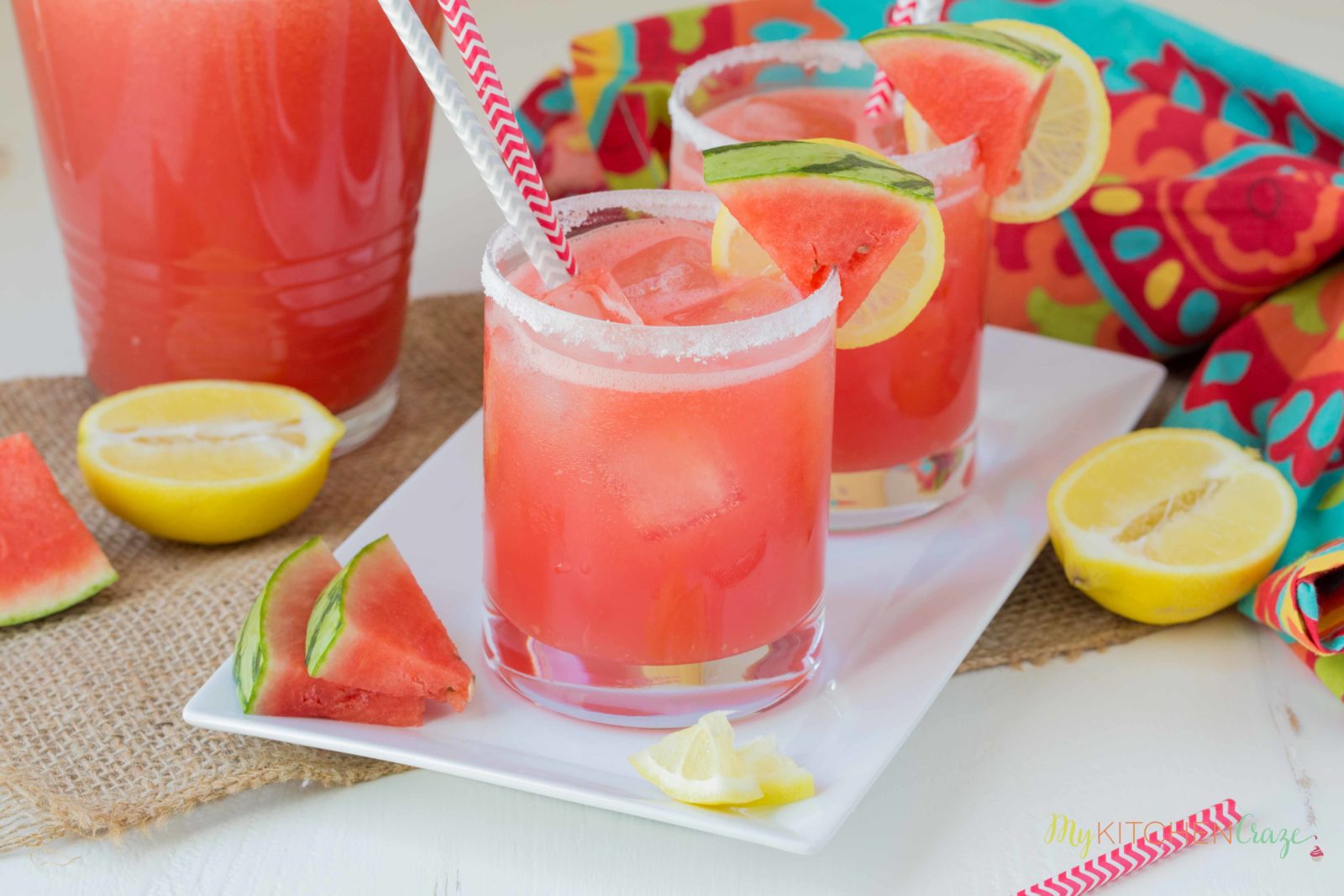 Last week when my girlfriend was over we went to one of the casinos (They offer free swimming for NV residents. Score!) and we ordered this fun boozy lemonade drink. I knew instantly that I wanted to create a fun and refreshing drink we could have at home.
When I think of a refreshing fruit my mind instantly goes to watermelon. Watermelon is that fruit that can cool you off and make you feel refreshed. I love having a big bowl of watermelon on a hot sunny day. I knew I had to incorporate watermelon in a drink.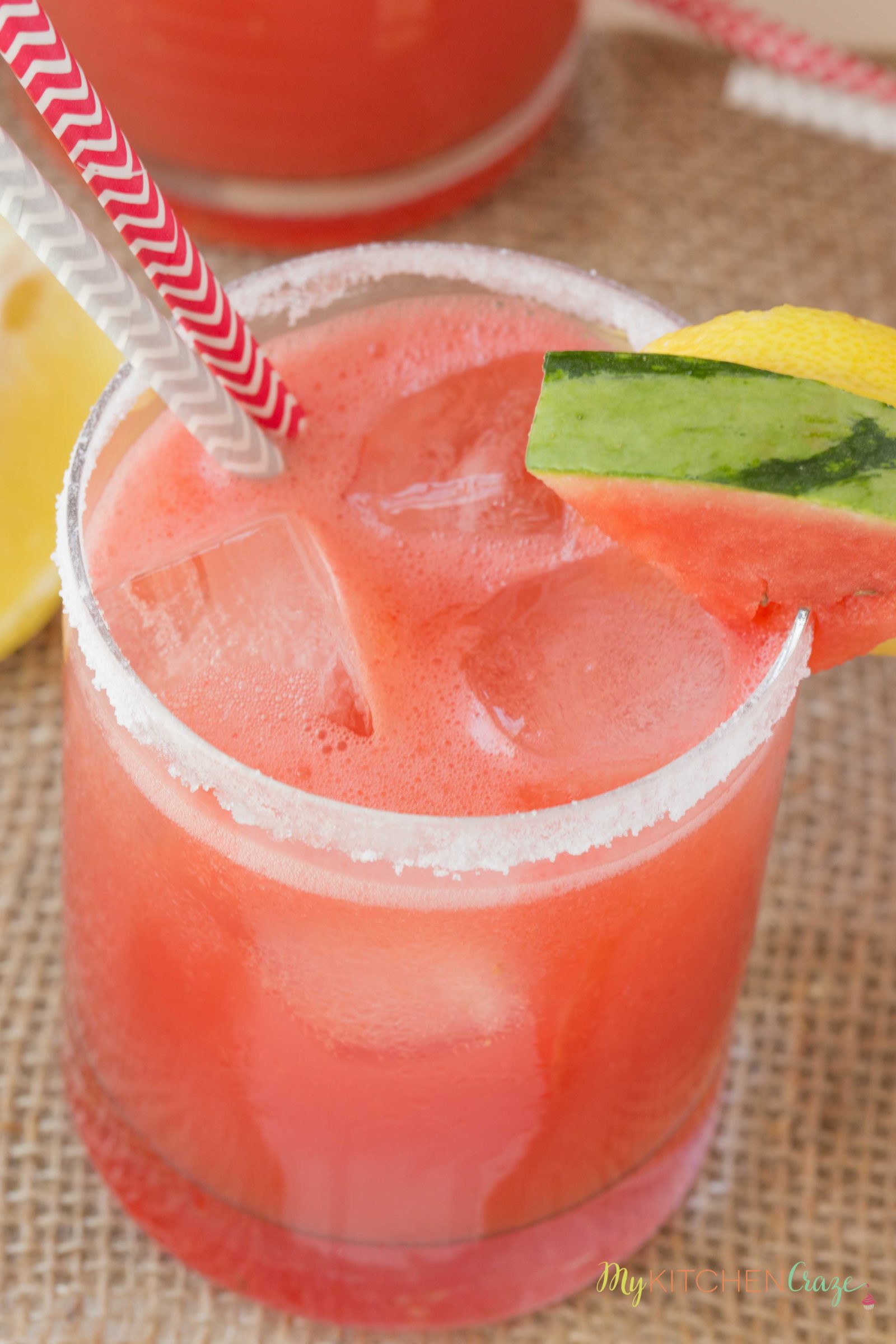 Since working at Hot Dog on a Stick as a kid I've always loved lemonade, so I thought what better way then to add those two together and have a refreshing delicious drink. You can add the vodka in to make it boozy or you could simply add some ginger ale to make it a virgin drink. Either way this is one drink you won't want to pass up this summer.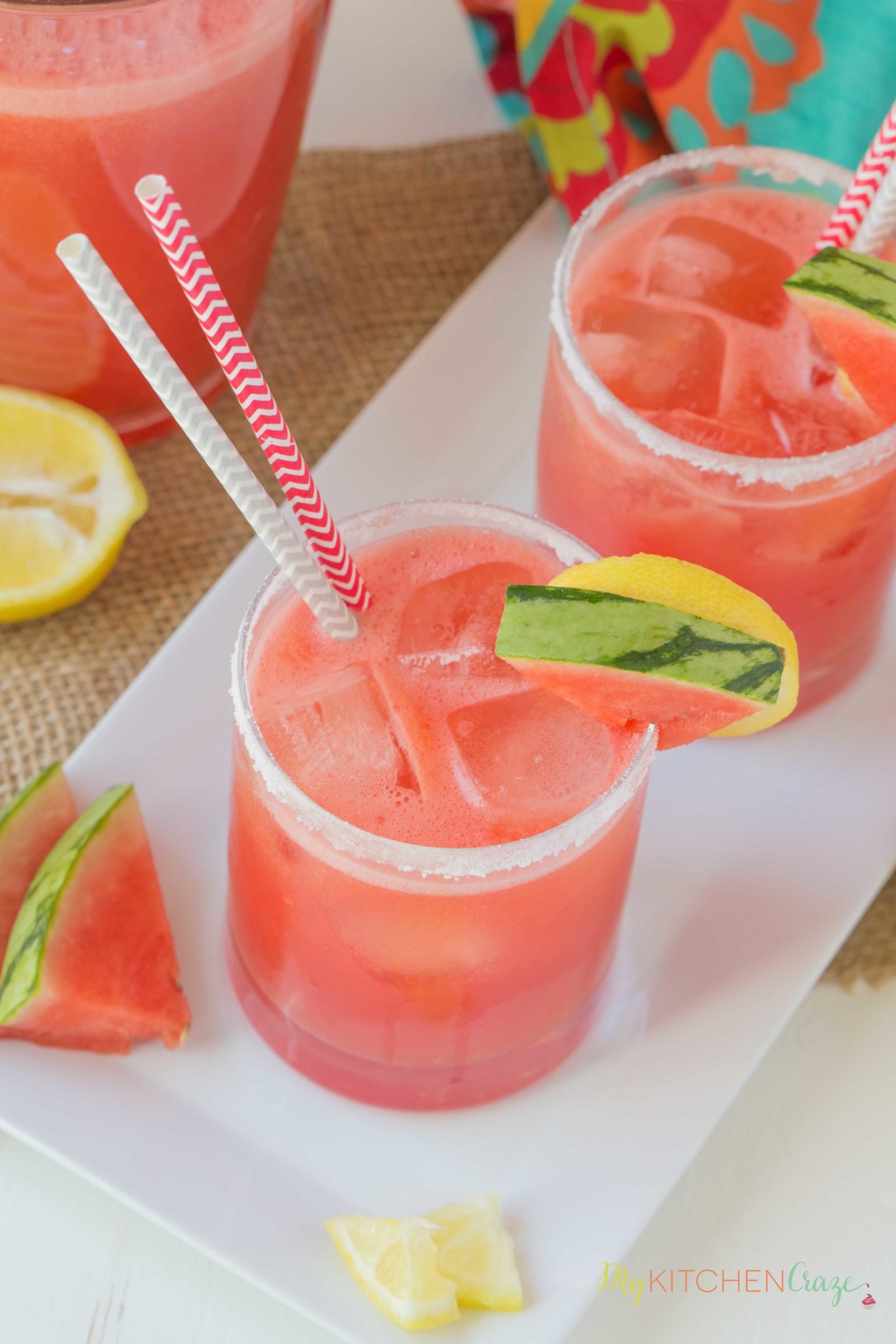 THIS POST FIRST APPEARED OVER AT JULIE'S EATS & TREATS WHERE I'M A CONTRIBUTOR!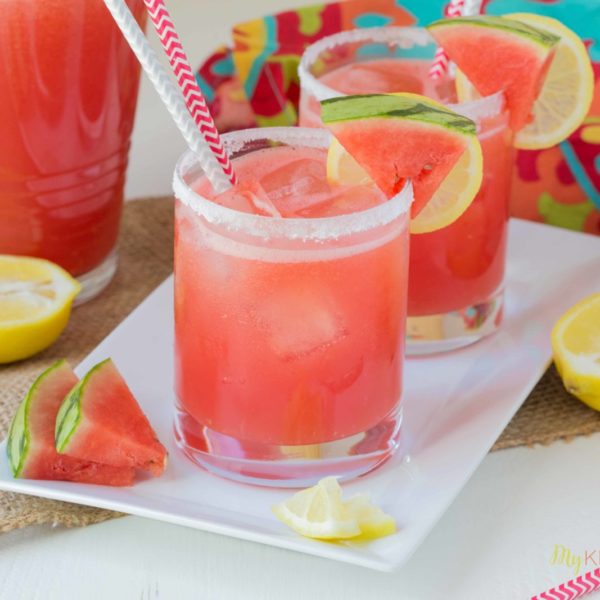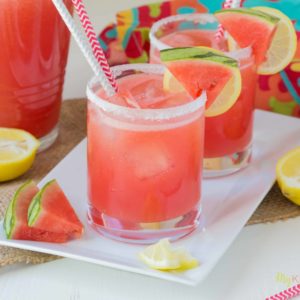 Get the Recipe:
Spiked Watermelon Lemonade
Ingredients
5

cups

seedless watermelon

,

cubed

1

12 oz can frozen lemonade

1 3/4

cups

water

1 1/4

cups

vodka

ice

garnish: watermelon and lemon
Instructions
Add the watermelon and frozen lemonade to a blender.

Blend until watermelon and lemonade are mixed and desired consistency.

Pour into a pitcher and stir in water and vodka.

Serve immediately pouring over a glass of ice and garnish.

Enjoy!