Spicy Turkey Nachos
Dinner or Appetizer…you decide. Either way you'll love these Spicy Turkey Nachos. Perfect way to use up that leftover turkey from Thanksgiving!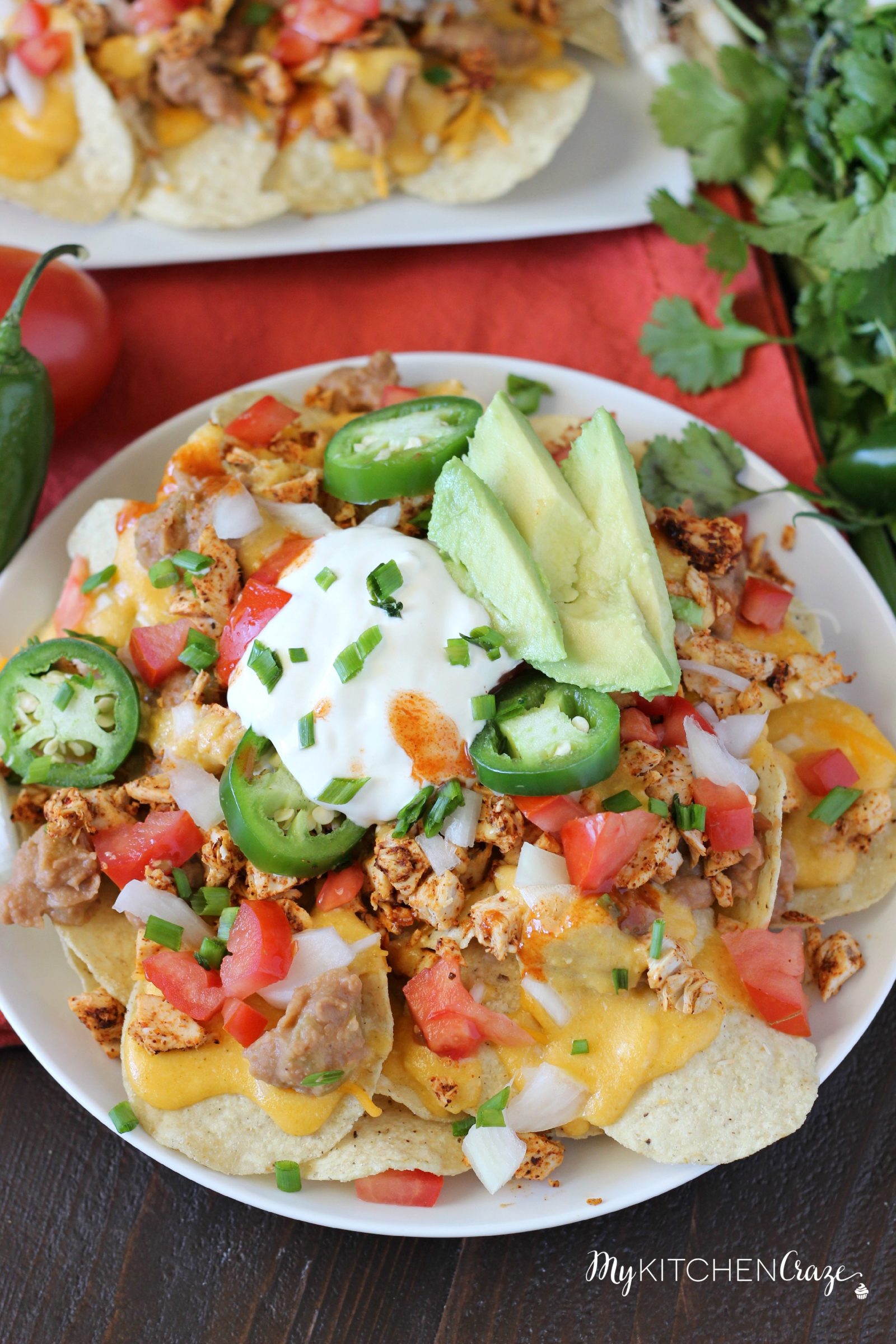 I have a very important question to ask you. I'm Sorry to get all serious on you, but I need to know. Are nachos a appetizer or can they be eaten as an entrée? I've always wonder this. I think I think of them as an appetizer but only because every restaurant sells them that way.
You normally won't see nachos as a entrée on a menu, but why couldn't they be your main. They have meat, veggies, beans (great protein) and you get some diary out of the cheese. See it's a win win.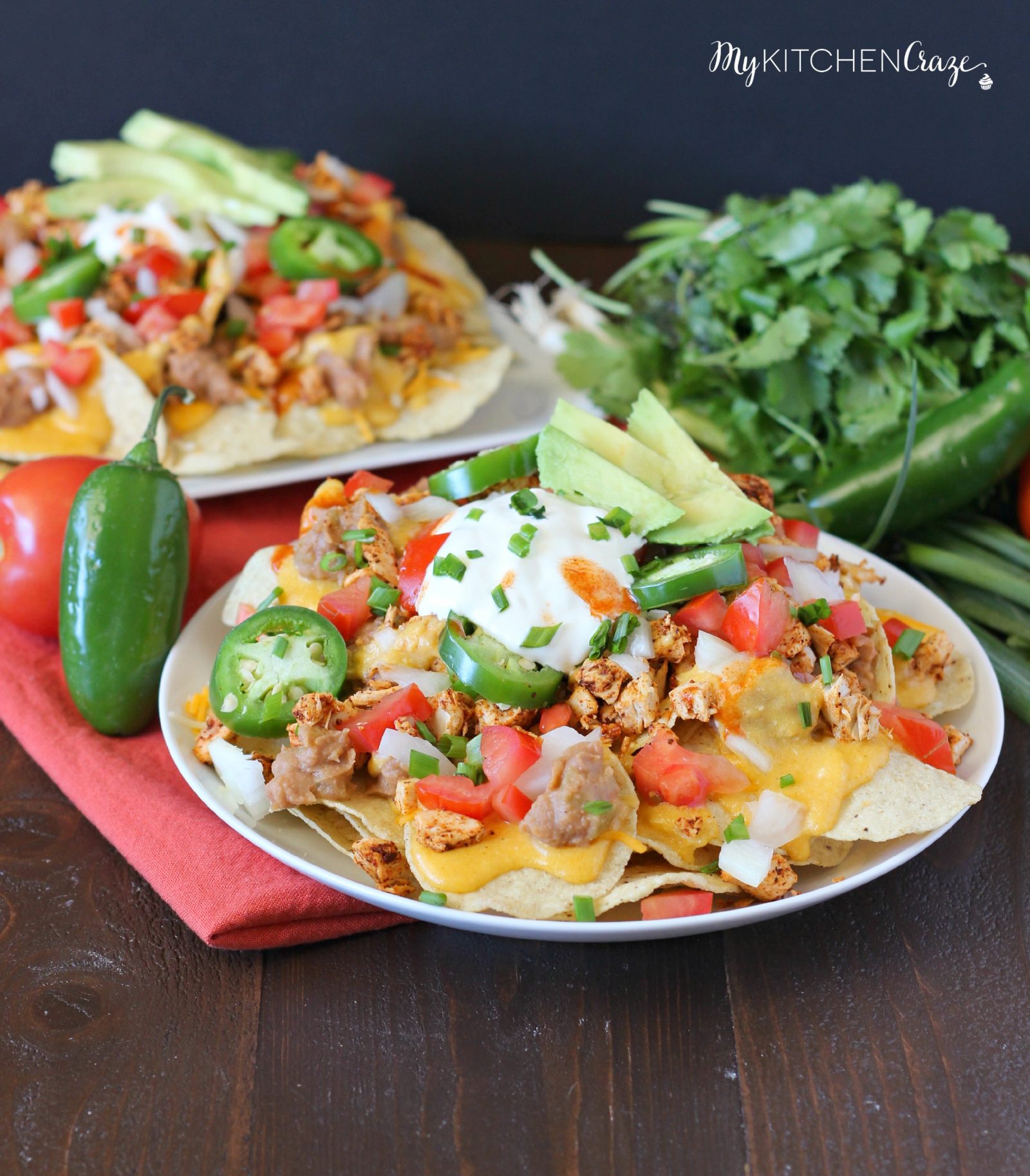 Since we have that figured out, let me show you my take on nachos. Actually I can't take all the credit here. My hubby (or as he refers to himself, my sous chef) was the one that came up with these nachos. We were brainstorming together on how to use up the leftover Thanksgiving turkey because we both get so tired of turkey sandwiches and cold turkey with mashed potatoes.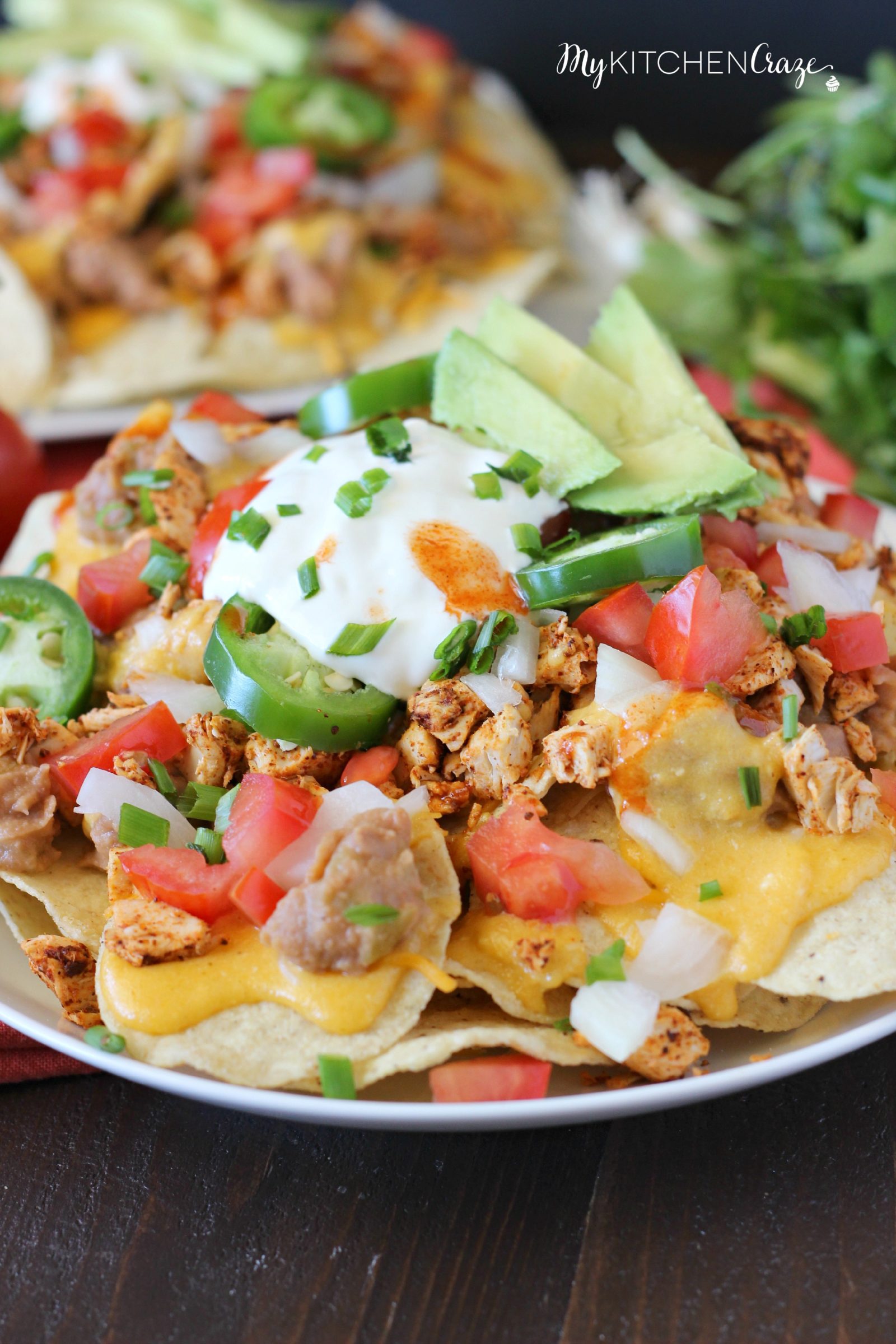 He tought of an idea where we could make spicy nachos. What's funny is back in my 20's I couldn't eat any spice at all. I mean like nothing. The orange chicken from a Chinese restaurant would be to spicy for me. My kids would joke and say the ketchup was to spicy for me, but now…I love spicy foods. Like seriously I can't get enough. My dad last weekend even asked Sean, "What did you do to our daughter. When did she start eating spicy foods?"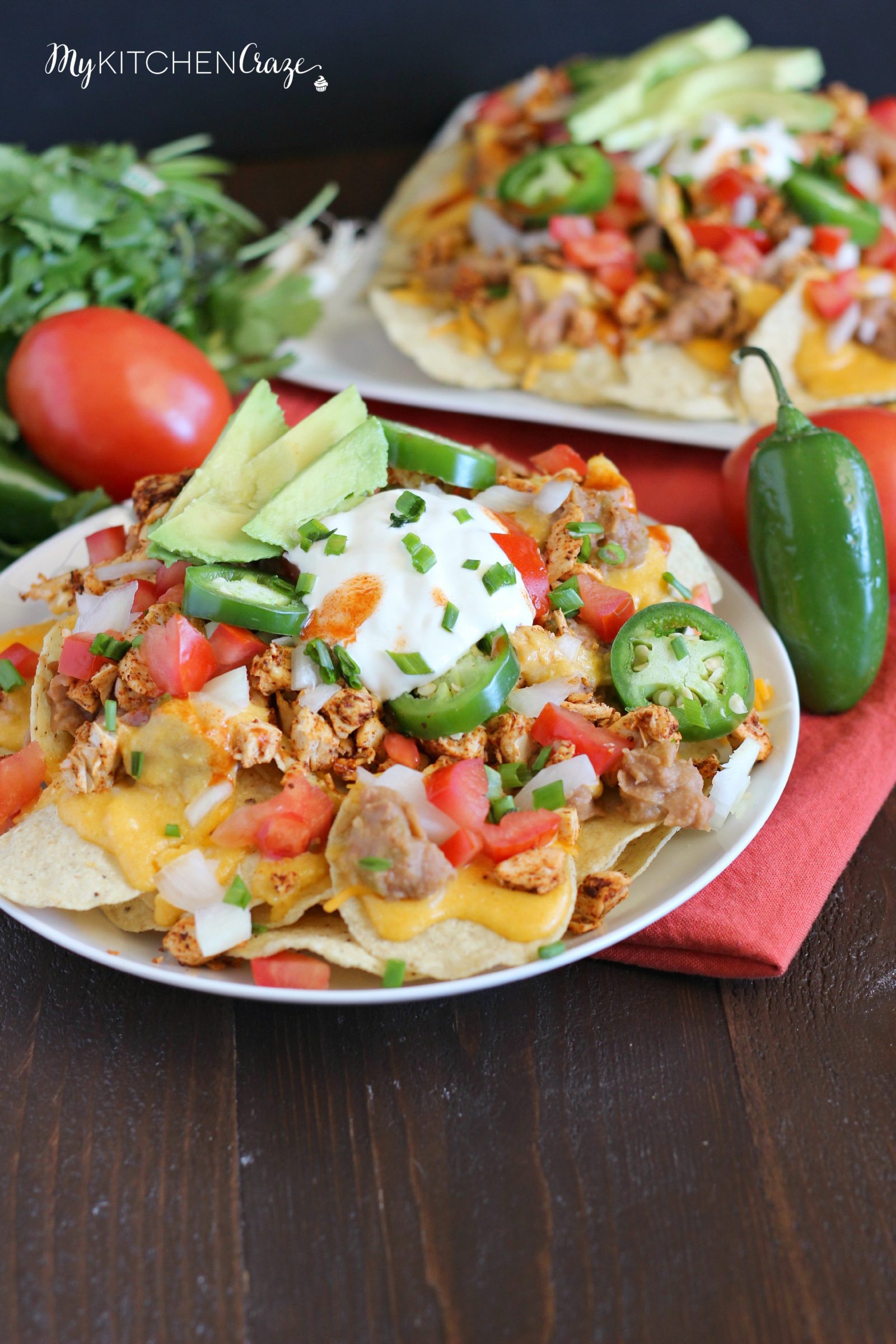 I can honestly say I don't know how it's changed over the years. All I know is I love it and normal food taste blah sometimes. So, when Sean mentioned that we should make Spicy Turkey Nachos, I was game.
These nachos are so simple to throw together and you can customize them to how ever you want. My only suggestions is to season the turkey the way the recipe calls for or it won't be Spicy Turkey Nachos.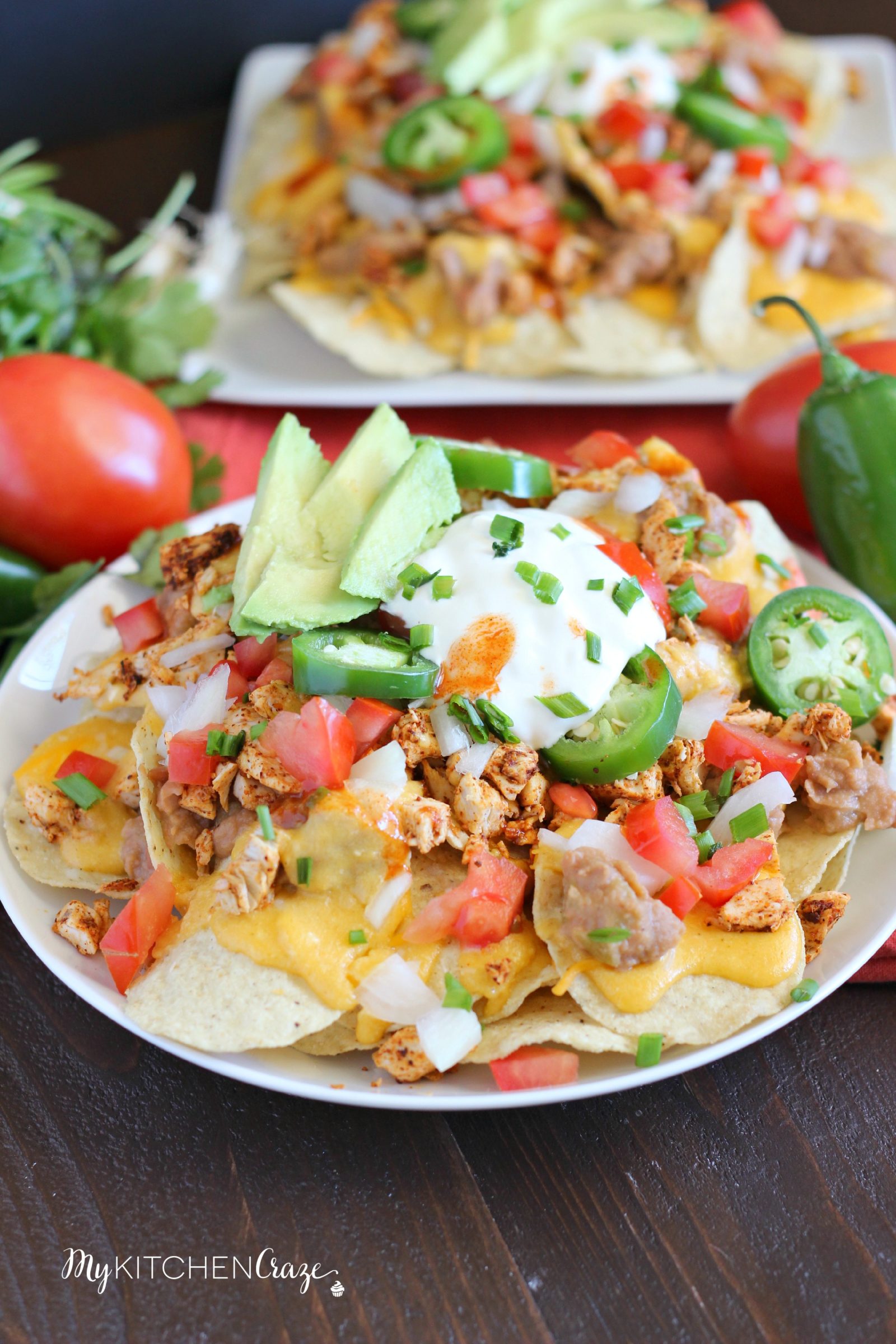 Dinner or an appetizer, these nachos are sure to impress your weekend guest. So don't throw that turkey away and put down that mayo because you're gonna make some delicious and scrumptious Spicy Turkey Nachos.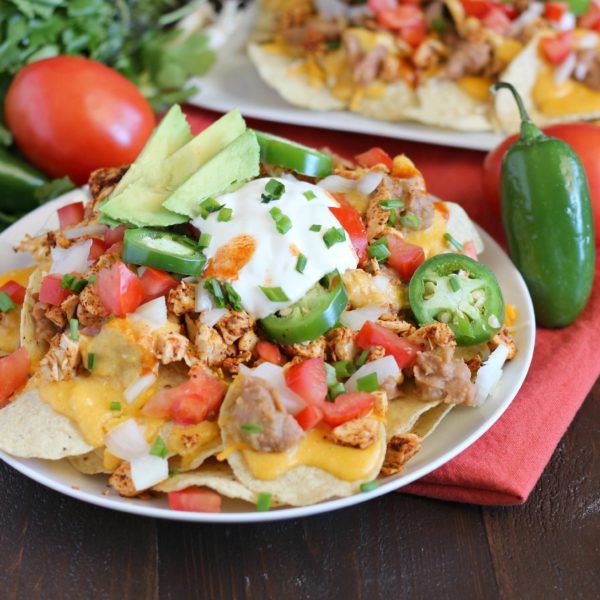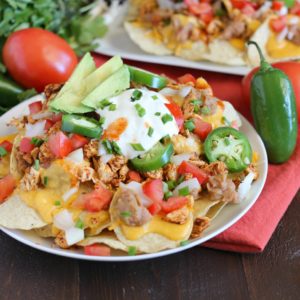 Get the Recipe:
Spicy Turkey Nachos
Ingredients
1 - 2

cups

turkey meat

,

chopped or shredded

1

teaspoon

taco seasoning

1/2

teaspoon

hot sauce

1/4

teaspoon

cayenne pepper

1

can

,

16 oz refried beans

1

can

,

4 oz diced green chiles

1

bag

,

13 oz corn tortilla chips

1

jalapeno

,

thinly sliced

1

small onion

,

chopped

2

roma tomates

,

chopped

3

springs green onions

,

diced

garnish: sour cream

,

avocado, shredded cheese, chives and hot sauce

Homemade Nacho Cheese:

16

ounces

natural American cheese

,

like Land O' Lakes

8

ounces

sharp cheddar cheese

1

cup

milk
Instructions
In a large zip lock baggie place chopped turkey, taco seasoning, hot sauce and cayenne pepper. Shake and coat all the turkey pieces. Place in a microwave bowl; set aside.

In a medium bowl add the beans and diced green chiles. Microwave until heated through and warm. Cover with a plate and set aside.

In a medium bowl add all the ingredient for the nacho cheese mixture and microwave 3-5 minutes (Make sure to stir the cheese mixture even minute or so. You want to make sure the cheese blends well and doesn't explode in the microwave), or until cheese is smooth and creamy.

Microwave the turkey pieces until heated through.

Assemble the nachos. You can do individual plates or one big platter. Place chips, then some nacho cheese, beans, turkey, then some more nacho cheese, onions, tomatoes, jalapeños and green onions.

Garnish with sour cream, avocados, shredded cheese, chives and some more hot sauce to make it a little more spicier.

Serve immediately and enjoy!

Need some more recipes. I've got you covered: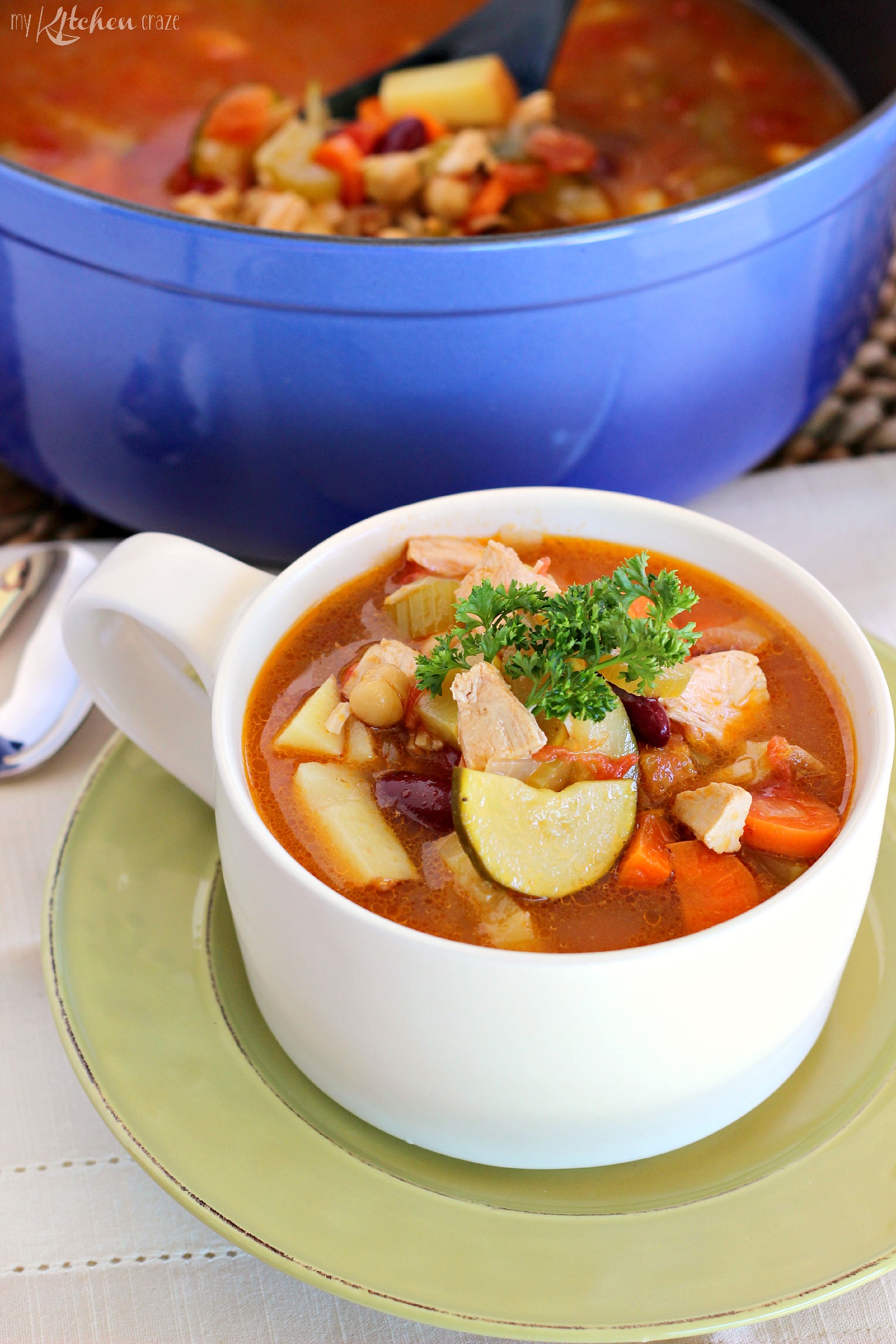 Turkey Vegetable Soup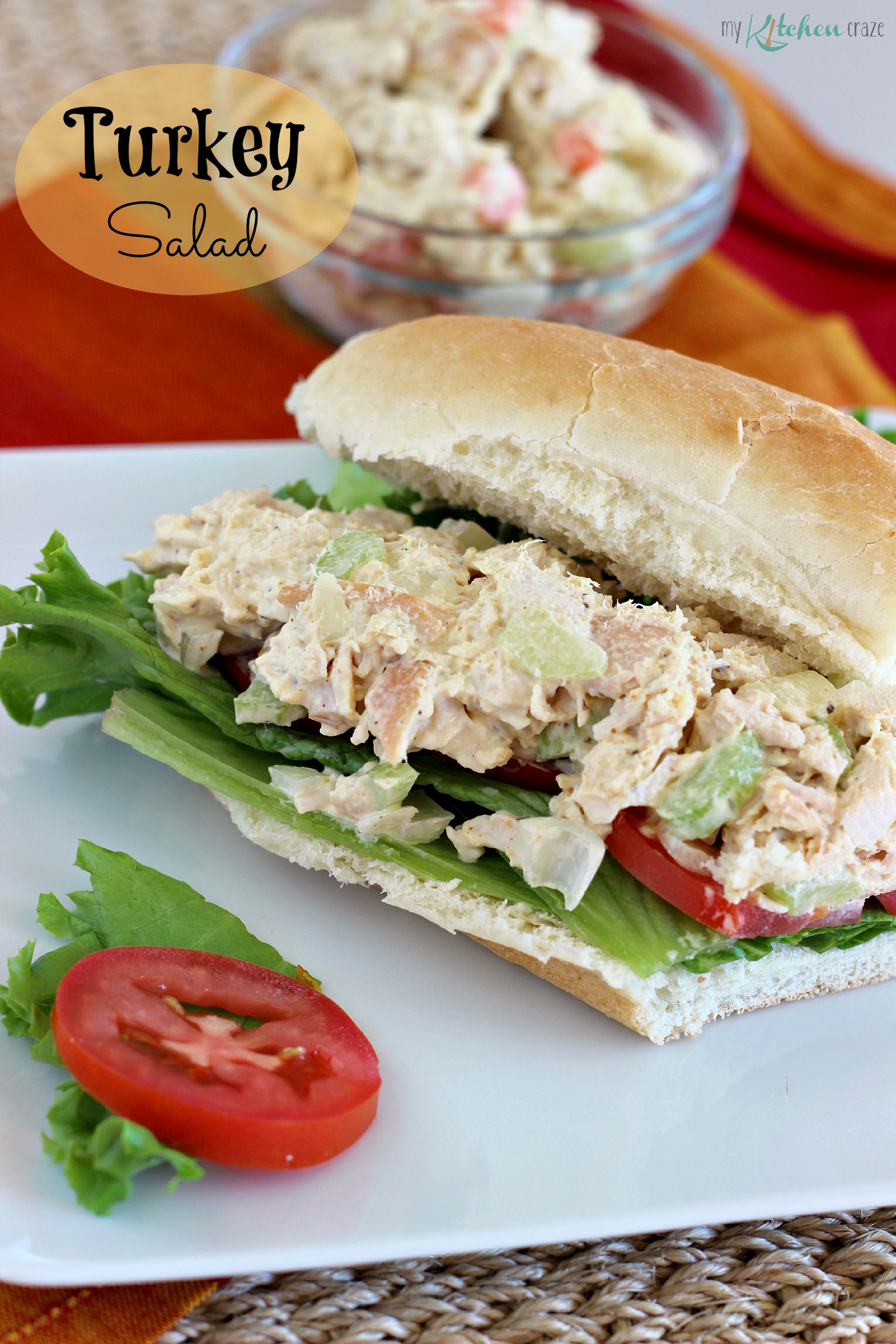 Turkey Salad
Here are some more turkey recipes from food bloggers:
Cheesy Turkey Pesto Rolls by Bakerita
Turkey Ramen Bowls by Savory Nothings
Chicken Pot Pie Turnovers by Spicy Southern Kitchen
Turkey Enchiladas by Creme De La Crumb