Pumpkin Oatmeal Chocolate Chip Scones
A delicious fall treat that will go great with your morning coffee or tea. These scones are a great addition to your Thanksgiving table or for breakfast. Either way these scones are yummy!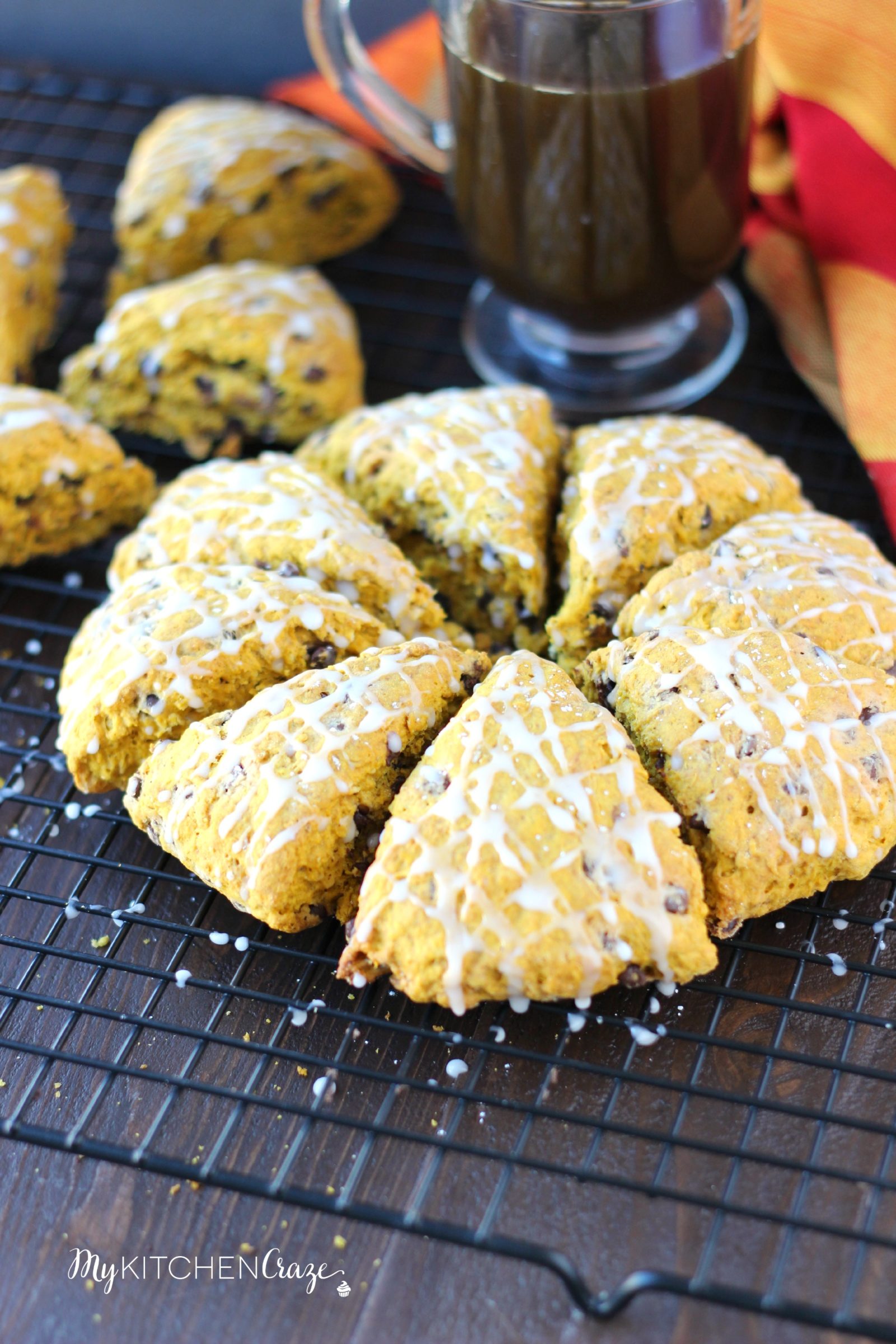 Oh. My. Gosh. I can not believe that in one week it will be Thanksgiving. I haven't even thought about what I'll be cooking. I'm just trying to get through these busy weeks. My parents were visiting last weekend and my mother informs me that I have six weeks until Christmas.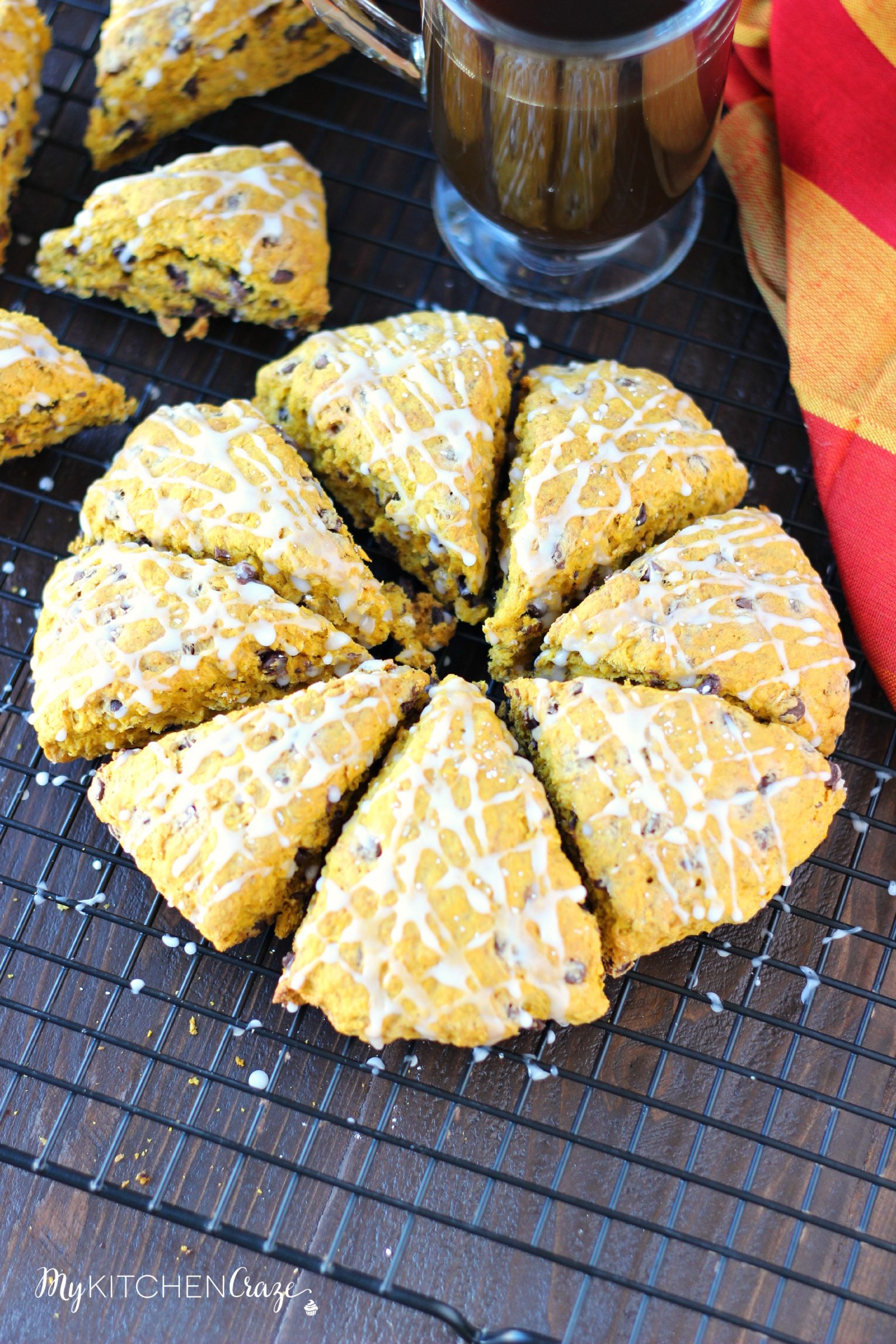 I can't even think about that yet. I need to get past Thanksgiving then I'll concentrate on Christmas. Since we're smack dab in the middle of fall, I think all desserts need to be pumpkin flavored. Maybe not all, but 94.555% should be. I think we should eat pumpkin all day every day, just so we can get sick of it and not miss it until next fall.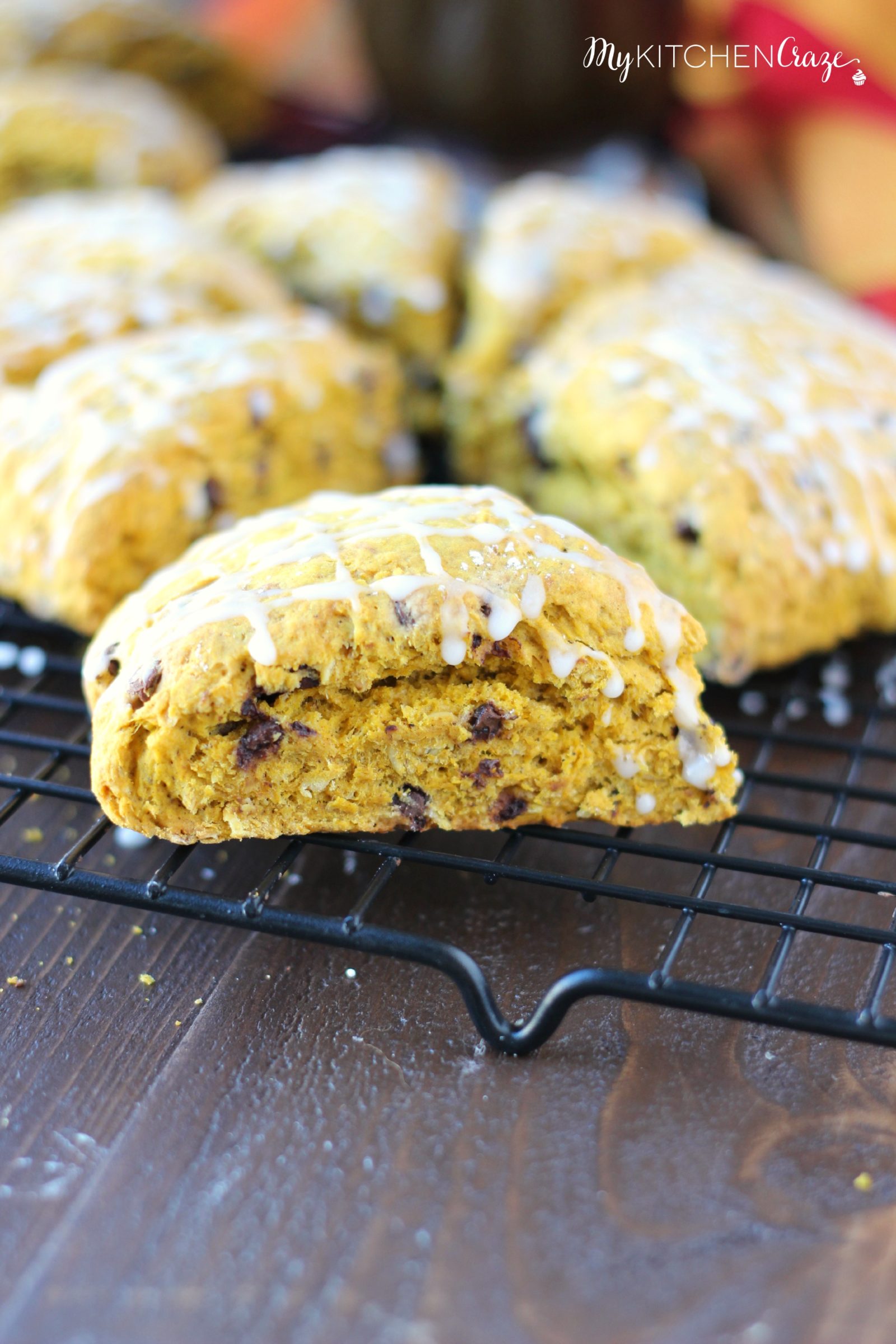 I love pumpkin everything, so these scones were a great addition to my pumpkin collection. You can see more of my pumpkin recipes here. I also have a pumpkin Pinterest board in case you need more ideas and recipes. I say let's eat pumpkin all day, every day! Haha.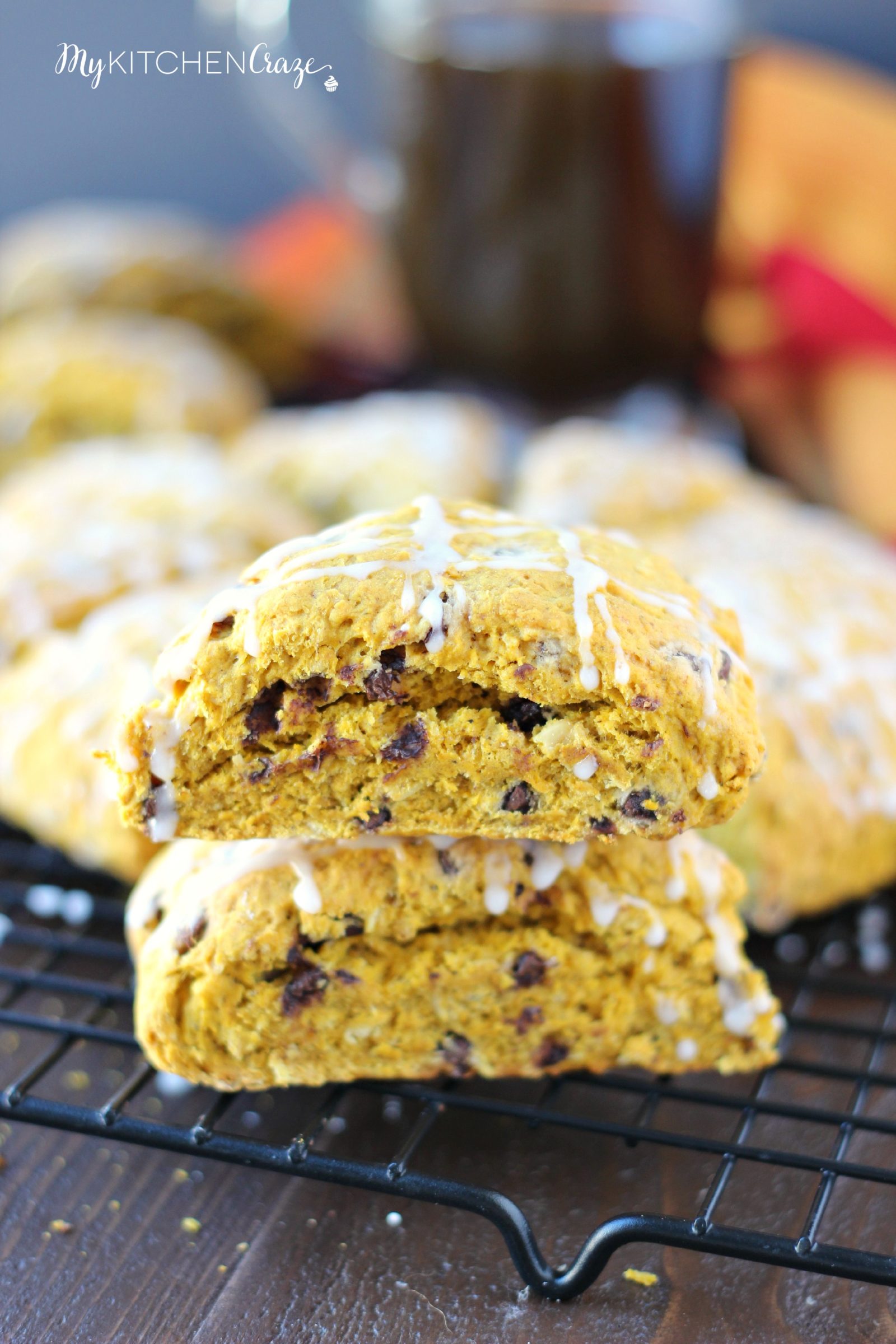 If you've never had pumpkin scones before, you're really missing out. Every time I go to Starbucks I would always get their pumpkin scones. I really love them, but they're a little to sweet for me and when I think of a scone, I want something that's flakey around the edges and soft in the center. They can't be to soft or they just don't taste like a typical scone to me.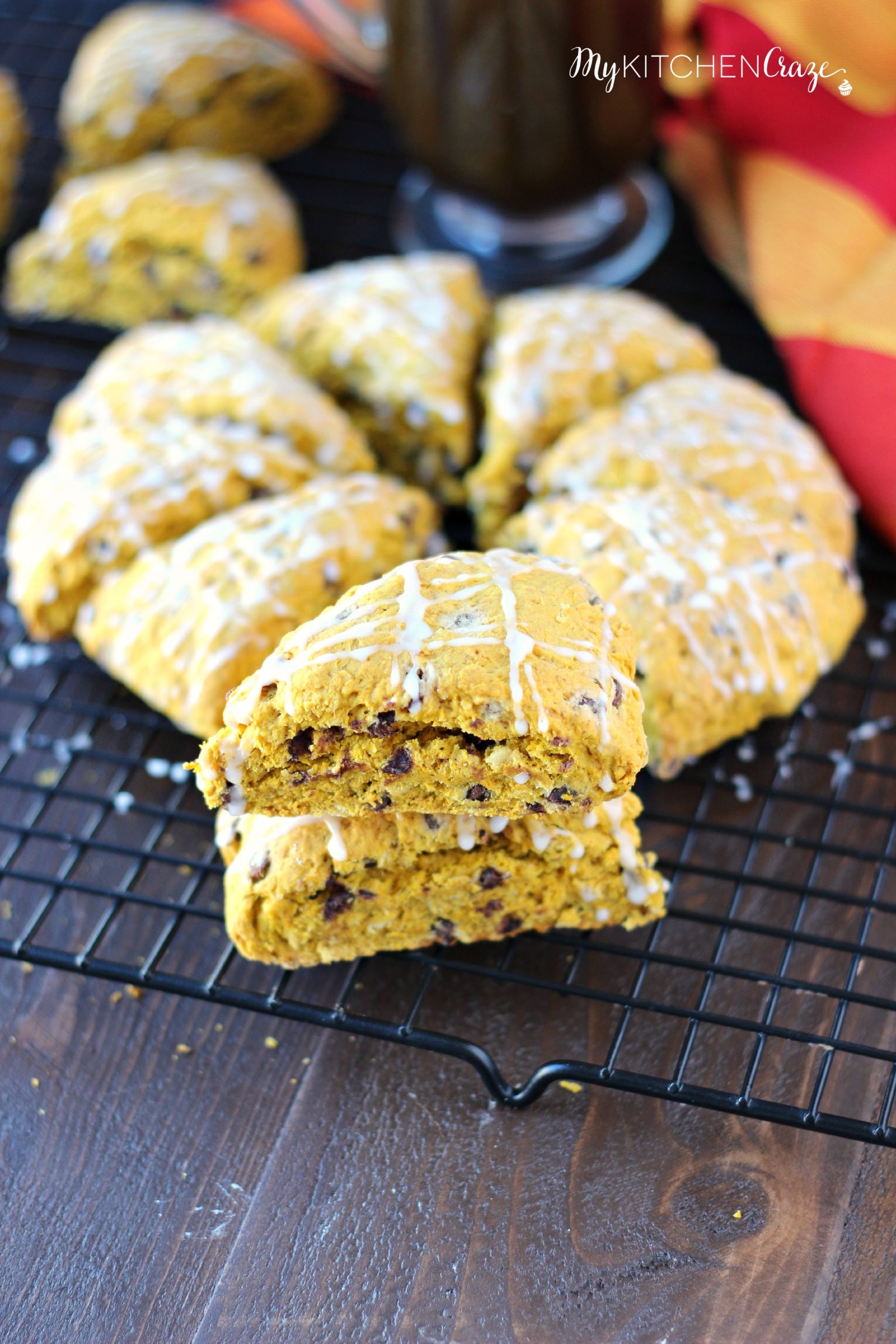 That's why in my opinion these scones are the perfect pumpkin scone. Simple, easy and taste just like fall! I also added some mini chocolate chips because I love chocolate and pumpkin together. So if you're having a family gathering this weekend or need something for Thanksgiving, then you need to make these yummy scones. You're going to love them!!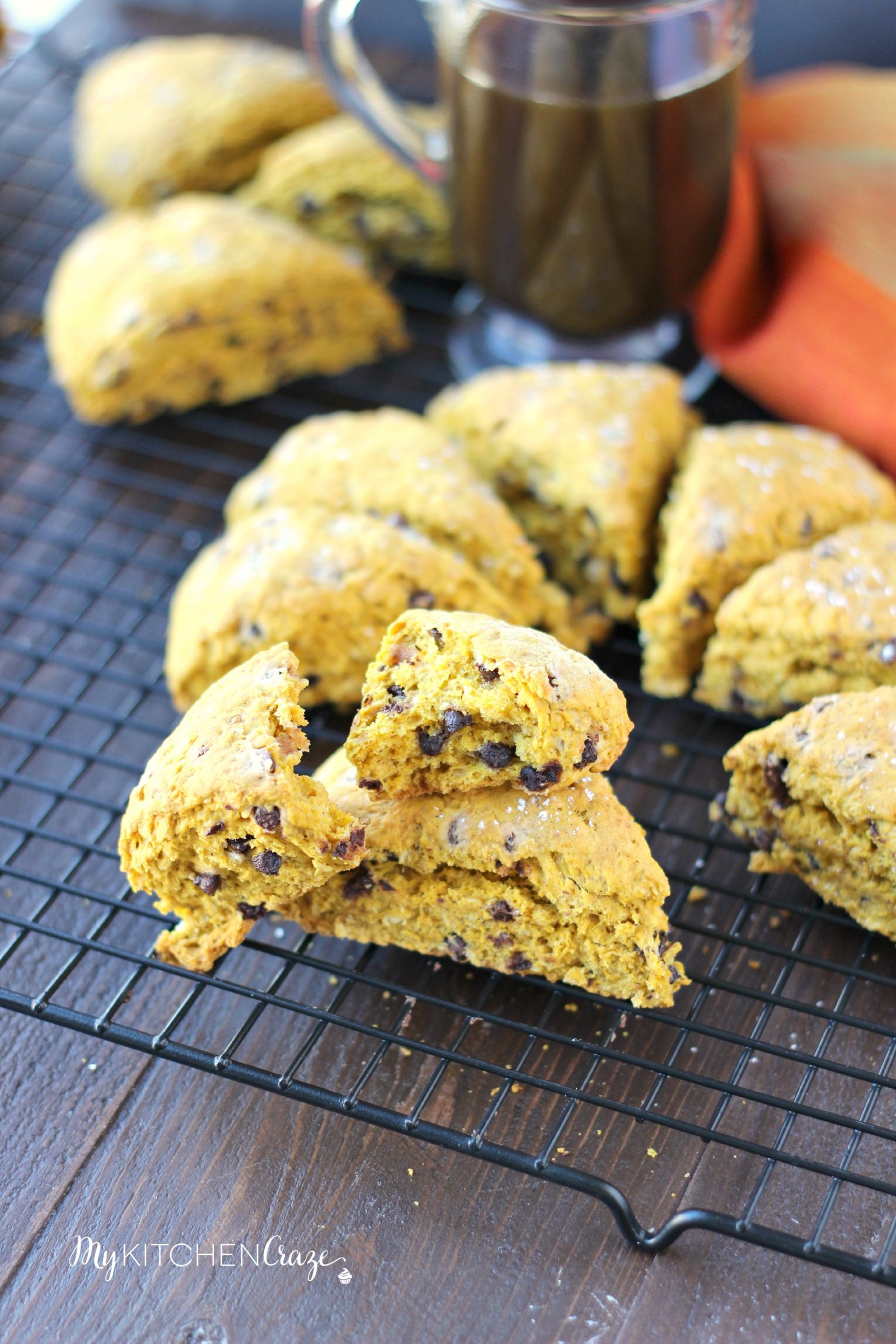 Servings: 12 scones
Pumpkin Oatmeal Chocolate Chip Scones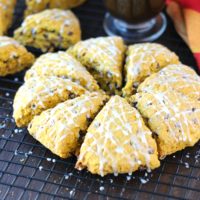 Print
Ingredients
Scones:
2 cups all-purpose flour
1 cup old-fashioned rolled oats
1/4 cup brown sugar
1 tablespoon baking powder
1/2 teaspoon salt
1 teaspoon ground cinnamon
1/2 teaspoon ground nutmeg
1/4 teaspoon ground ginger
1/4 teaspoon ground cloves
6 tablespoons cold butter
3/4 cup pumpkin puree
2 tablespoons cold milk
1 large egg
1/2 teaspoon vanilla extract
mini chocolate chips, optional
Frosting:
1 cup confectioners' sugar
1 tablespoon milk, or as needed
1 dash ground cinnamon, or to taste
Instructions
Preheat oven to 400 degrees F.

Whisk the flour, oats, brown sugar, baking powder, salt, cinnamon, nutmeg, ginger, and cloves together in a mixing bowl. Cut the cold butter into the mixture with a pastry blender or fork until the mixture resembles coarse crumbs the size of peas or smaller.

In a small bowl, whisk in the pumpkin puree, 2 tablespoons cold milk, egg, and vanilla. Fold liquid mixture into the flour mixture until just blended. Lightly fold in the chocolate chips too.

Divide dough into two sections on a lightly floured surface. Gather each into a ball and knead about 10-12 times. Flatten balls to 1/2-inch thickness on a non-stick baking sheet. Leave about 2 inches between the rounds. Cut rounds into sixths with a butter knife. Separate them a little so they can cook evenly.

Bake 12 to 16 minutes, or until the bottoms and edges are just golden brown. Set aside to cool.

While the scones are cooling, mix the confectioners' sugar, 1 tablespoon milk and dash of cinnamon together in a small bowl. Add more milk to thin the frosting if needed. Drizzle icing over the cooled scones in a zigzag fashion. The icing will harden as it cools.

Serve and enjoy!

Here are just some of my pumpkin recipes: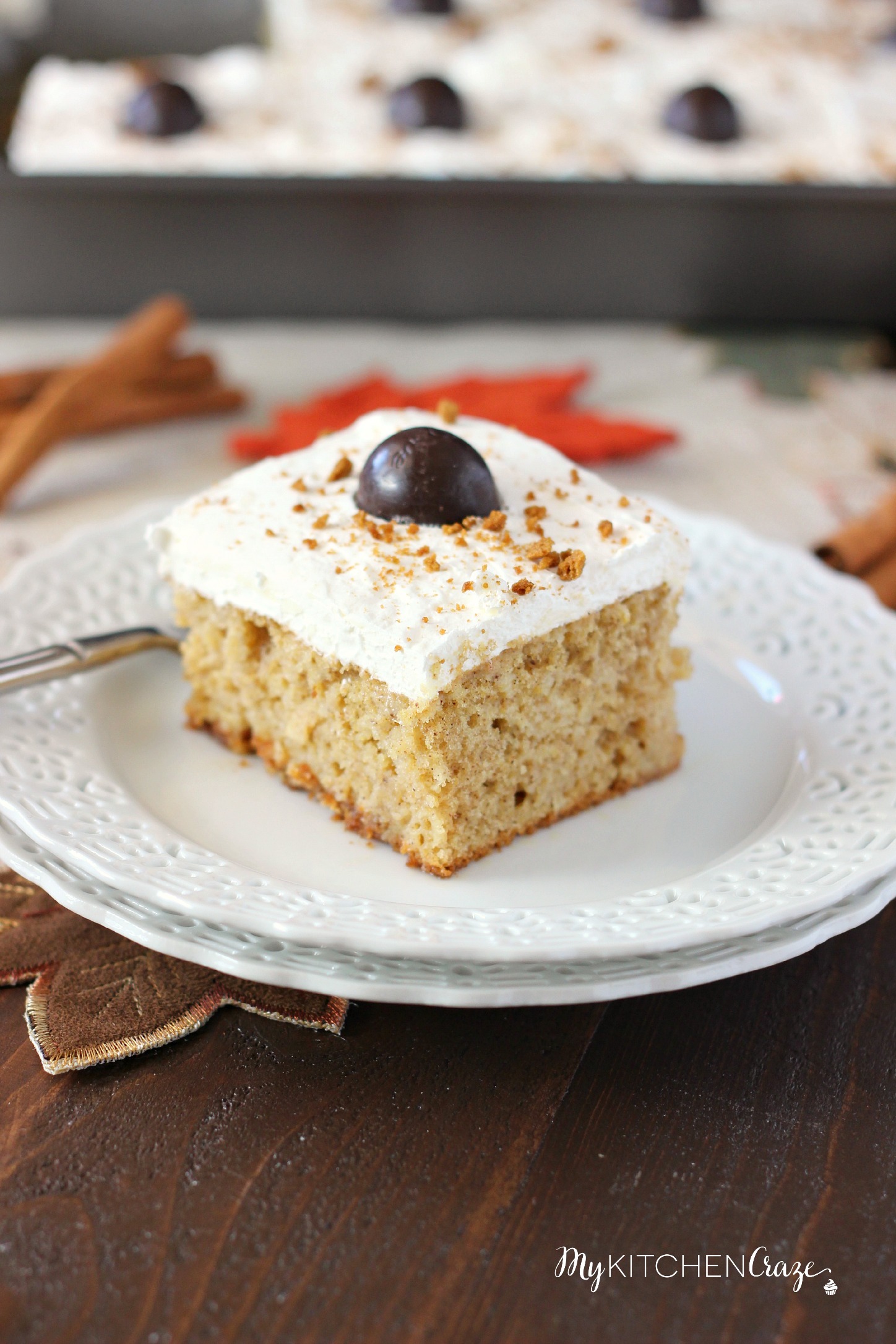 Spiced Pumpkin Poke Cake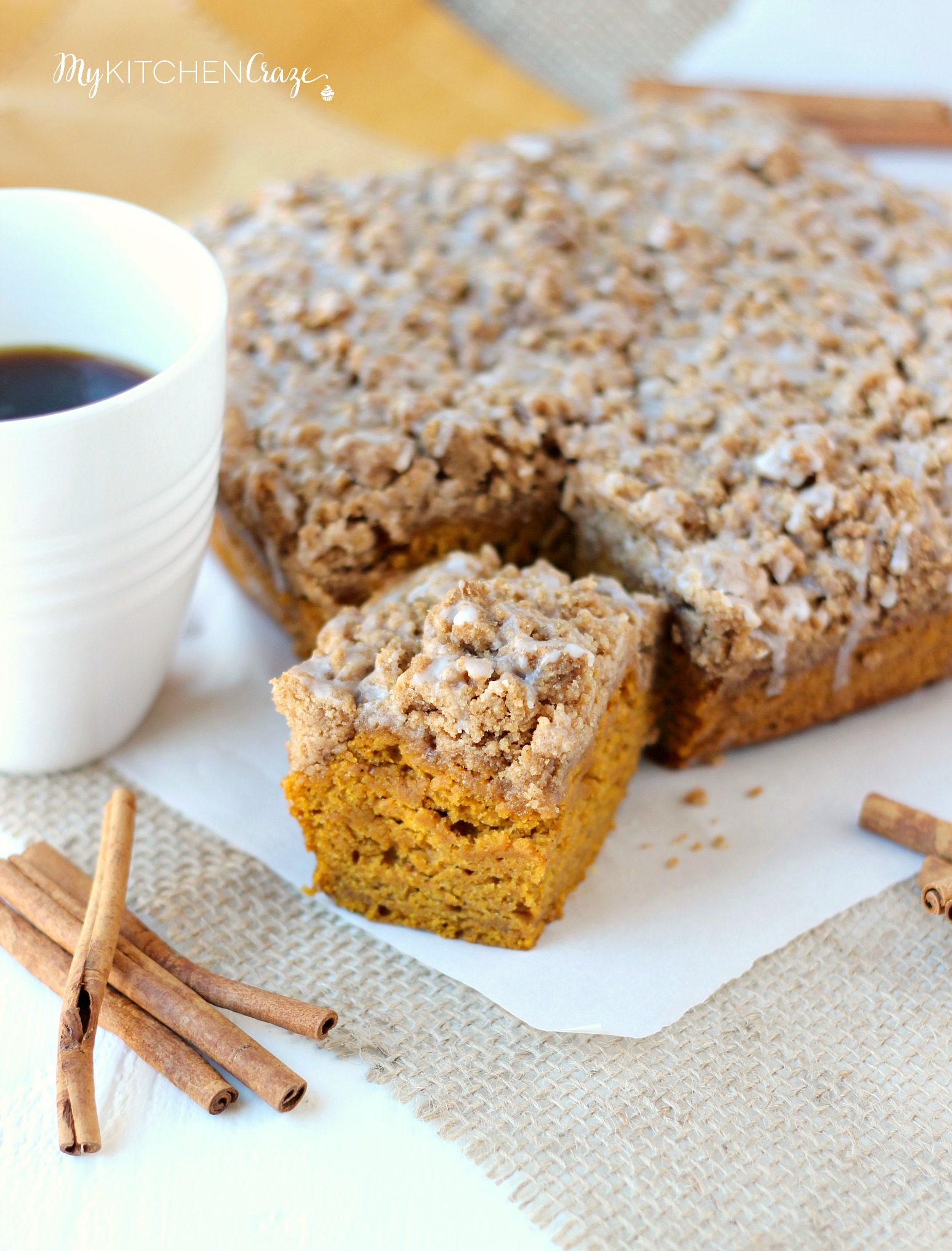 Pumpkin Coffee Cake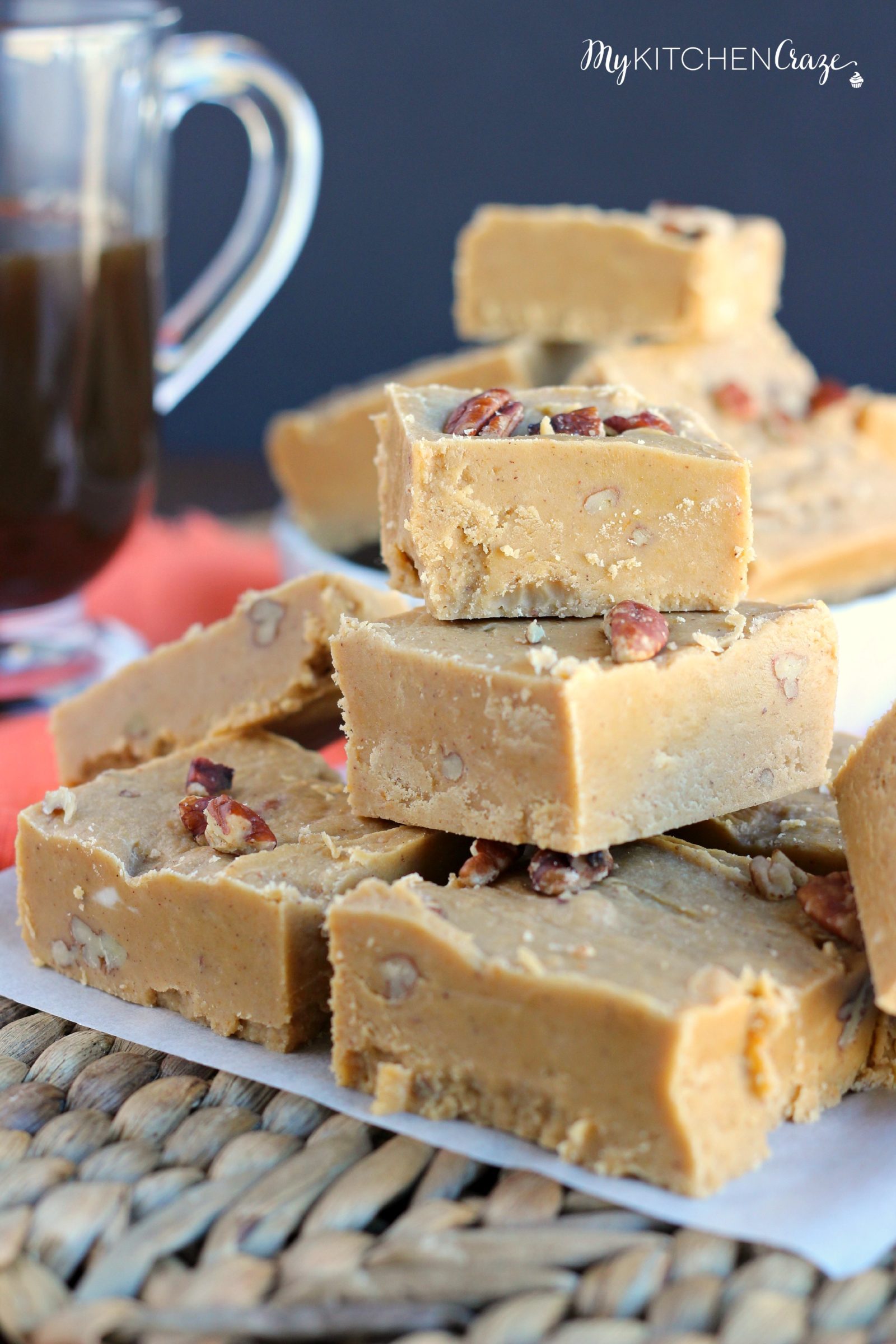 Pumpkin Fudge
Here are some more pumpkin recipes from around the web:
Slow Cooker Pumpkin Butter by Pumpkin 'N Spice
Pumpkin Parmesan Bread Rolls by Bakerita
Pumpkin Turtle Cookies by Tastes of Lizzy T's
Pumpkin Cheesecake by Baked by an Introvert