I need to ask you all a question? Do you eat dessert every night? Or am I the only one that loves to have dessert? There's not a night that goes by where I don't eat something for dessert.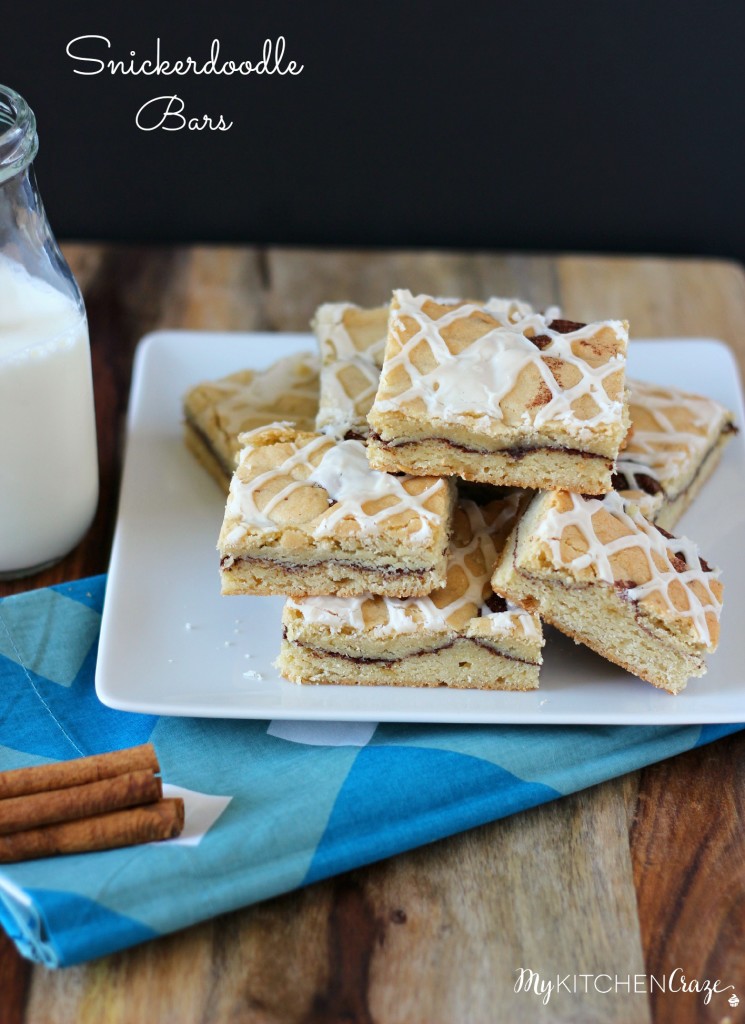 Let me tell you how these little ole' bars came to be. I was preparing dinner one night and I started thinking about dessert. What would Sean and I  have with our evening coffee/chai? I was tired of having cookies. We buy those chocolate chip dunkers at Trader Joes and those are our go to treat. But I wanted something else.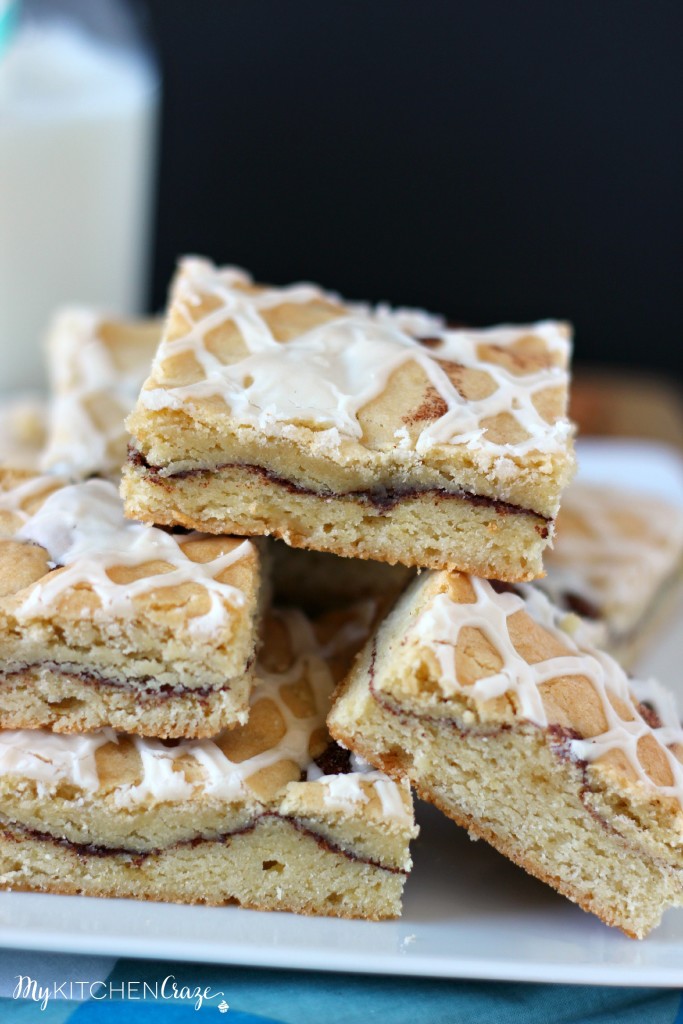 The only problem was I didn't have the time to prepare anything extravagant. It was already 5:30pm. I didn't have a lot of time and frankly I just didn't want to be in the kitchen longer then I needed to be.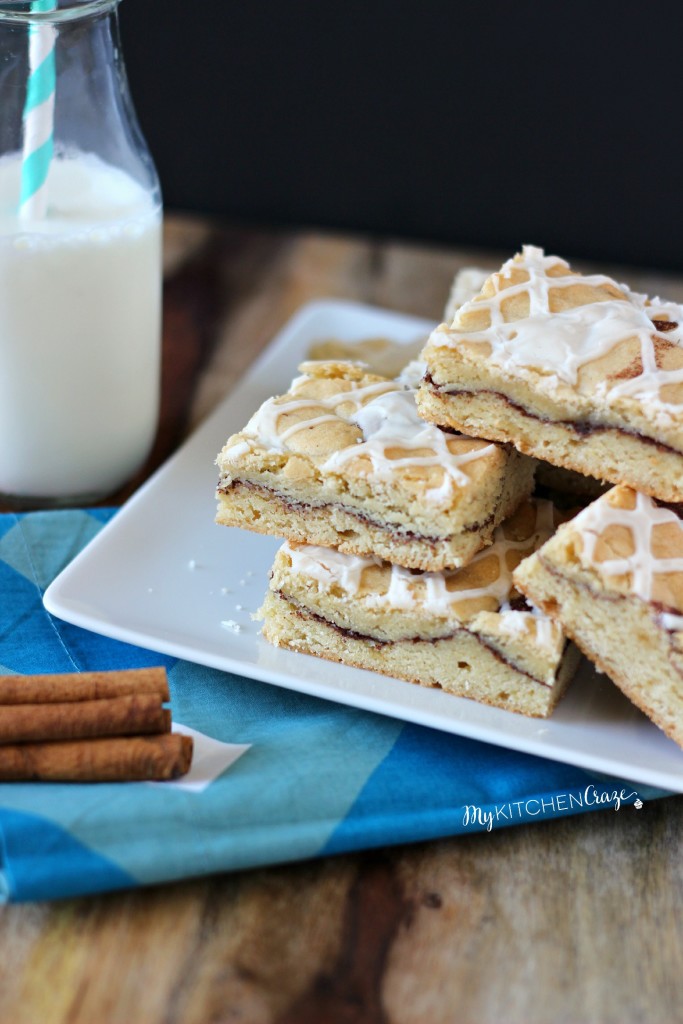 I debated making a microwave mug cake, but then thought against it. To many cups to wash. Then I thought about cookies, but I was tired of the chocolate chip dunkers so cookies were out. Then my mind wandered to bars. I heart bars. They're my fav!!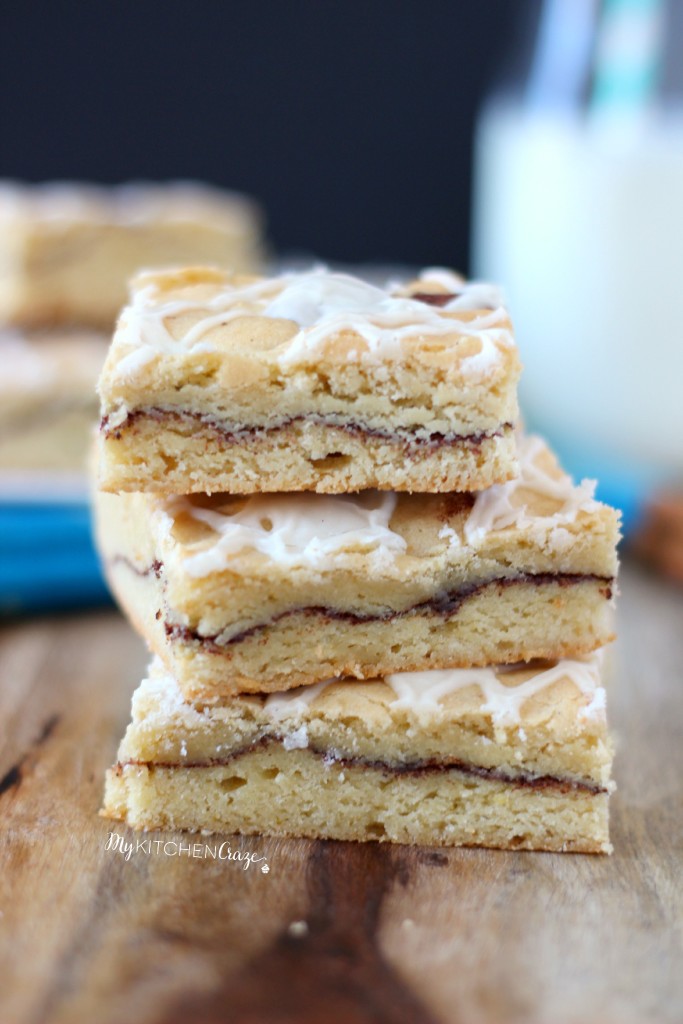 They're just so easy to make, taste delicious and require few ingredients. They're perfect with coffee and chai too. They're so versatile. You can add a little bit of this and a little bit of that and still have a wonderful bar!
These Snickerdoodle Bars literally took me 15 minutes to throw together (beside the butter softening. Take that out while you're eating dinner), then 20 minutes to bake, cool, icing and then shoving them in my mouth. All done within an hour or so. Can't beat it. These Snickerdoodle Bars are so soft and chewy, with the perfect amount of sweetness.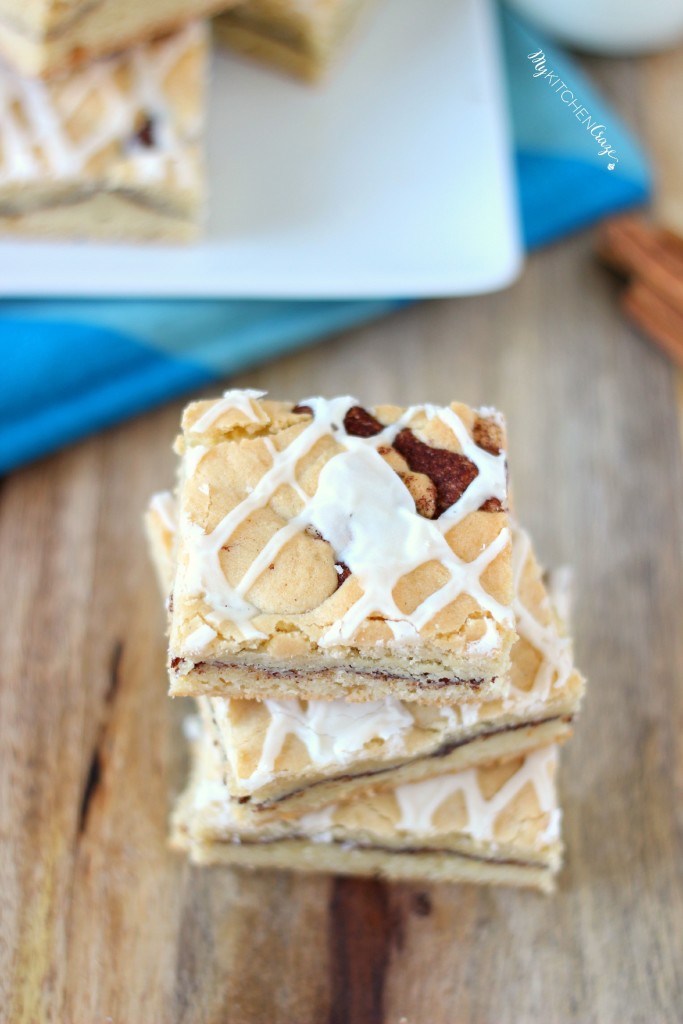 Servings: 16 bars
Snickerdoodle Bars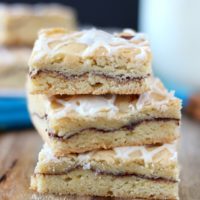 Print
Ingredients
Bars:
2 1/3 cups all-purpose flour
1 1/4 teaspoons baking powder
1/2 teaspoon salt
3/4 cup unsalted butter, softened
1 1/4 cups granulated sugar
1/2 cup brown sugar, packed
3 eggs
1 teaspoon vanilla extract
Cinnamon Filling:
1 tablespoon granulated sugar
1 tablespoon cinnamon
Glaze:
1 cup powdered sugar
1 to 2 tablespoons milk
1/4 teaspoon vanilla extract
Instructions
Preheat oven to 350 degrees F. Spray a 9x13 baking dish with non-stick cooking spray and set aside.

In a small bowl add the flour, baking powder and salt. Whisk together and set aside.

In a stand mixer, add the butter and sugars, mix until fluffy. Add the eggs one at a time, making sure each one is incorporated completely. Add vanilla extract.

Slowly add the flour mixture to the stand mixer. Mix until combined. Ladle mixing bowl and pour half of the batter into prepared baking dish. Spread into an even layer.

In a small bowl add the cinnamon filling ingredients. Sprinkle mixture evenly over batter.

Dollop teaspoon size amounts of remaining batter evenly over cinnamon mixture. You can swirl some of the batter if needed or wanted.

Bake 20-25 minutes, or until golden brown and toothpick inserted in center comes out clean. Set aside and cool completely.

Once bars have cooled, make glaze. Add all ingredients for the gaze into a small bowl and stir together until smooth. Drizzle all over bars and let set.

Cut into bars and enjoy!